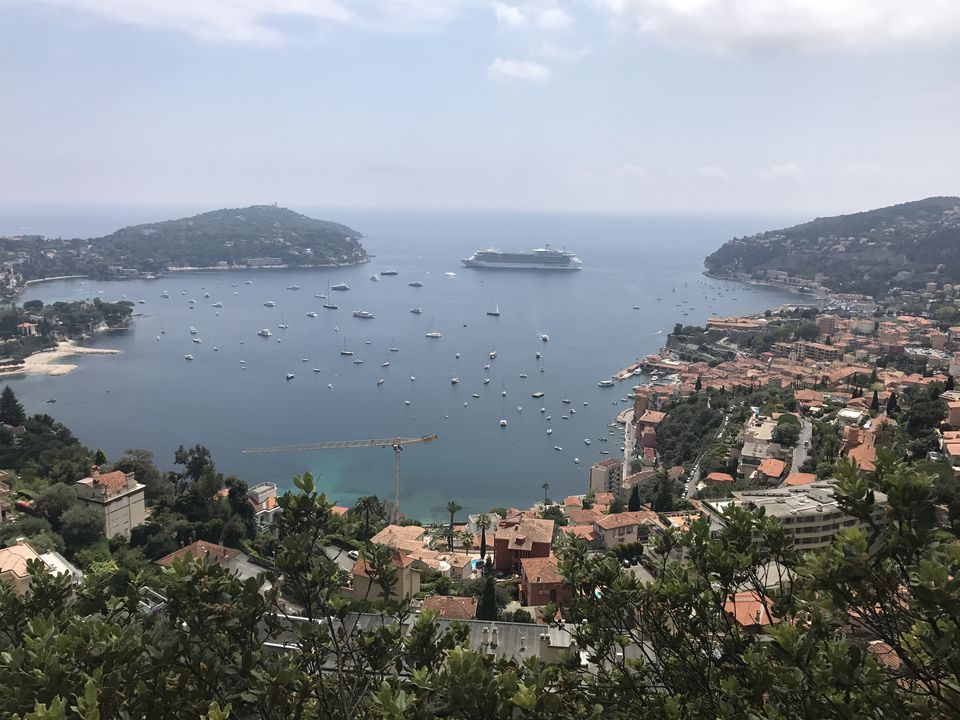 Mediterranean coastline of South Eastern Corner of France is what we call 'Cote d Azure' in French and in English as "French Riviera".
Some of the most beautiful places of Rivera are Menton, Nice, Antibes, Cannes, Frejus, Saint Tropez. And Nice is considered to be the Capital (unofficial) of Cote d Azure. Nice (pronounced as 'niece 'in English) is one of the most popular destinations among travelers whether young or old. The city is very quiet and tranquil, so it's believed that lot of people invest buying property in Nice to spend their retired life. People speak mostly French and sign language always come to your rescue if you don't know.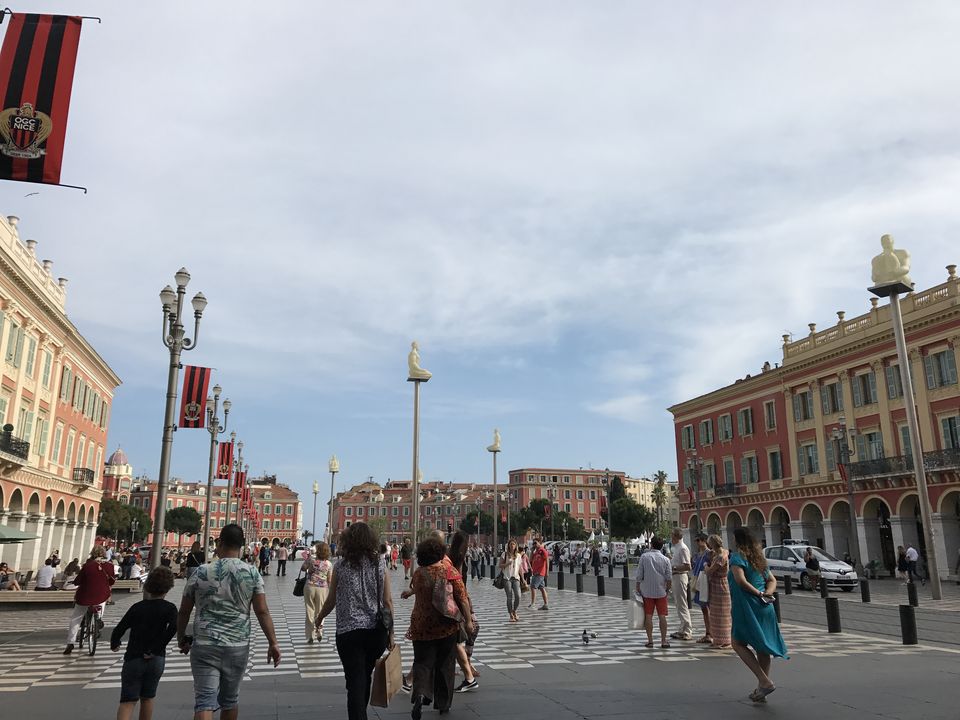 Nice has the most famous pebbled beaches across its curve of Promenade des Anglais. It's well connected via all set of transport. You can reach Nice by Plane, Train, Bus or a Boat. Nice has its most famous airport which is adjacent to the sea and you may be lucky enough to catch a view from the window of your aircraft of its spectacular curved bay of Promenade des Anglais.
Nice has an advantage of mild climate, bright sun, beautiful landscapes and obviously the beautiful Mediterranean Sea. The city has vivid history, culture, leisure and beauty to offer to its visitors.
One needs to spend minimum of 3-4 days to capture what Nice has to offer along with other Riviera locations.
Must do things in Nice:-
1. The colline du Chateau
2. Vieux Nice (old Town)
3. Promenade des Anglais
4. Musse Massena
5. Chagall's Museum
6. Russian Orthodox Cathedral
7. Notre Dam de Cimize
8. Matisse Museum
Though I had only 2 nights planned for NICE, where one day was dedicated for the Full Day Riviera trip and the other day exploring the Beautiful Nice….
Nice and its nearby Rivera parts are very easy to explore and can be explored without doing prior booking of any tours and in a very cost effective way…..but….if and only if you would like to stay there for more than 2 days, as it would be time consuming. If you have restricted time, like I had.
I would always advice to book for half day or full day trips. So that you can explore all the must visit sights without any hassle of understanding the local transports, routes etc. and get the best of the time you have. All the hotels are very tourist friendly and have proper arrangements to guide which places to be explored, they might also arrange you the half day or full day trips as per your wish. You may also try out some adventure sports by the sea.
Try to stay to hotels near the sea, so that you can always have the advantage to walk down to beautiful Promenade des Anglais anytime you want. Go to the beaches, walk, jog, Skate along the concrete pavements along the Promenade des Anglias, or simply sit with a drink and admire the scenic Beauty.
The two drawbacks I faced was language and food. I didn't get much to explore on the food as the city sleeps very fast. By 7 to 8pm everything is shut. My advice carry some cuppa noodles or keep some dry food. To Indians, I can always advice to carry some Thepla's or dry Puri's for rescue.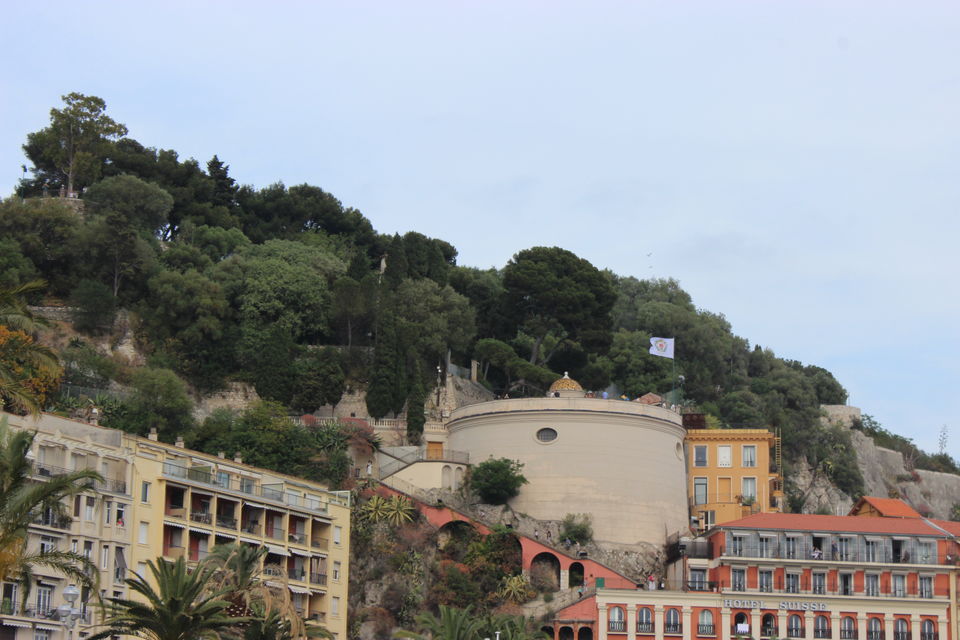 Best way to start your Nice trip is by Visiting the Chateau first, when you walk up to the Castle Hill, you get to see the best Skyline of Nice facing the sea. I was unlucky as I could not manage to get good picture...because of my camera....so using one of my favorite picture as the cover pic.... then walk the Promenade Des Anglais, get into the Old town, experience its narrow maze like corridor roads. Its Flower and Fruit Market, and then walk down to Place Massena, you can explore the musical fountains, Beautiful Park and the branded shops on that road. You would get good cafes too.
Book for a half day sightseeing trip of Nice and get your desired destinations added on to it.
If you are at Nice, you have to take its geographical advantage and go for a day trip to Cannes, Antibes, Saint Paul de Vence, Villefranche Sur Mer, Eze, & Montecarlo.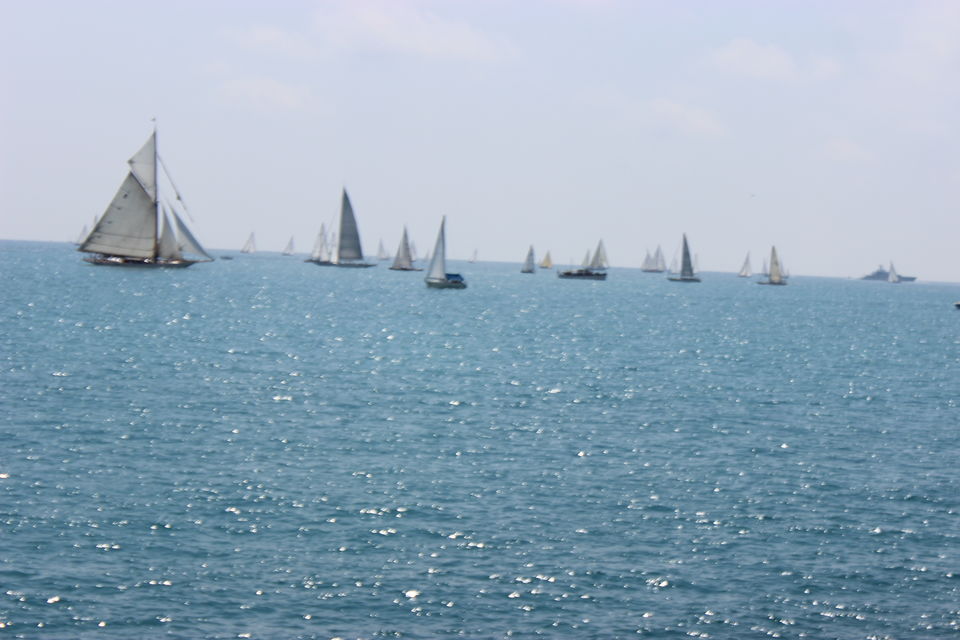 It would be a 9 hours trip, which can be arranged by your hotel itself or you can do a prior booking via well-known travel portals. The offerings are almost the same. Go for small group tours, its comfortable and hassle free. You get a Driver cum Travel guide, who helps you to totally with the history and the required details while you are traveling.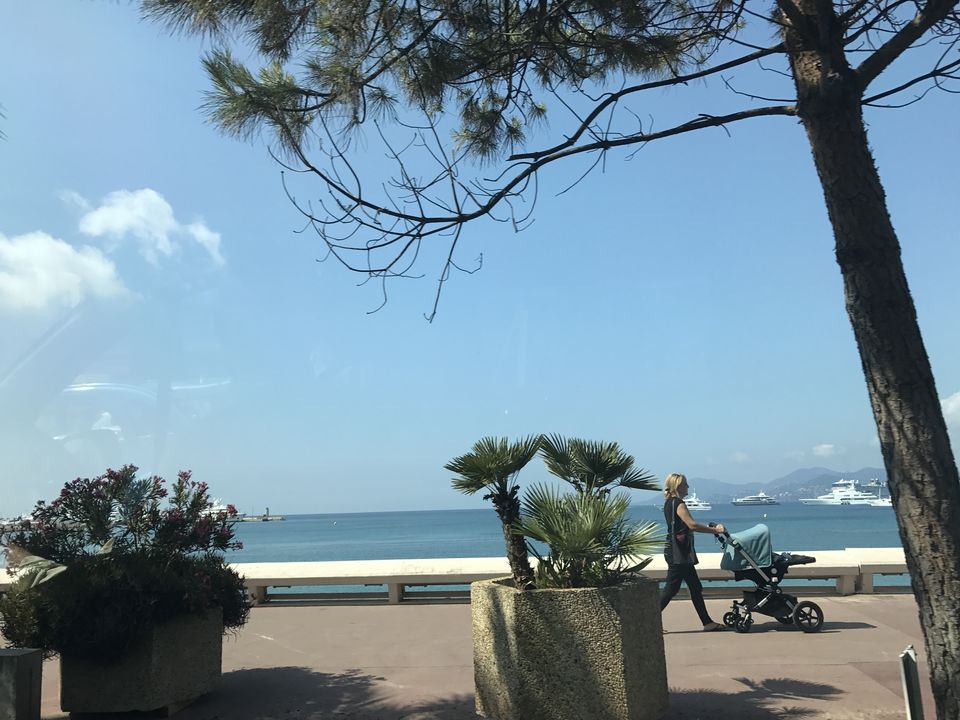 My full day trip of the Riviera started with Cannes, where you get to see The Red Carpet if you are lucky. You get to see all the premium yachts and the beautiful sea.
From Cannes we moved to Antibes, where you get to see the famous Picasso Museum….it's a must do thing. If it's not included in your package, make a special request. Walk down the old town market, you get a very different vibe and feel. Walk up to the Picasso Museum, and then walk down by the sea. The entire look of the sea is so exotic and special, you would like to spend your entire day there. If you can manage time get a tour of the Old castle which in modern days is famously known for the James Bond movie shot "Never Say Never Again".
Next Destination Saint Paul de Vence, which is one of the oldest medieval towns on French Riviera and is known for its contemporary and modern art. This place is built like a fort and full of art galleries. Walk around the castle and get that medieval feel soak into you. Beautiful scenic beauty to look for…from the fort.
Then we move to Eze Village via Villefranche Sur Mer. One needs to spend a day to this amazing place called Villefranche Sur Mer(The picture on the cover). It is considered to be the most charming part of the French Riviera, with Cap of Nice on the right and Cap Ferrat on the left. This place has the most beautiful boutique hotels to stay. Our guide cum driver was kind enough to halt for some time to get us the view of this place. Moving onto Eze. Its too a medieval village known for its perfume factory and you may get a tour to the factory even to see how the most beautiful fragrance that we wear are made.You can walk up to the top to a beautiful chapel and mind blowing views. one can shop here for beautiful souvenirs, spices and handmade bags.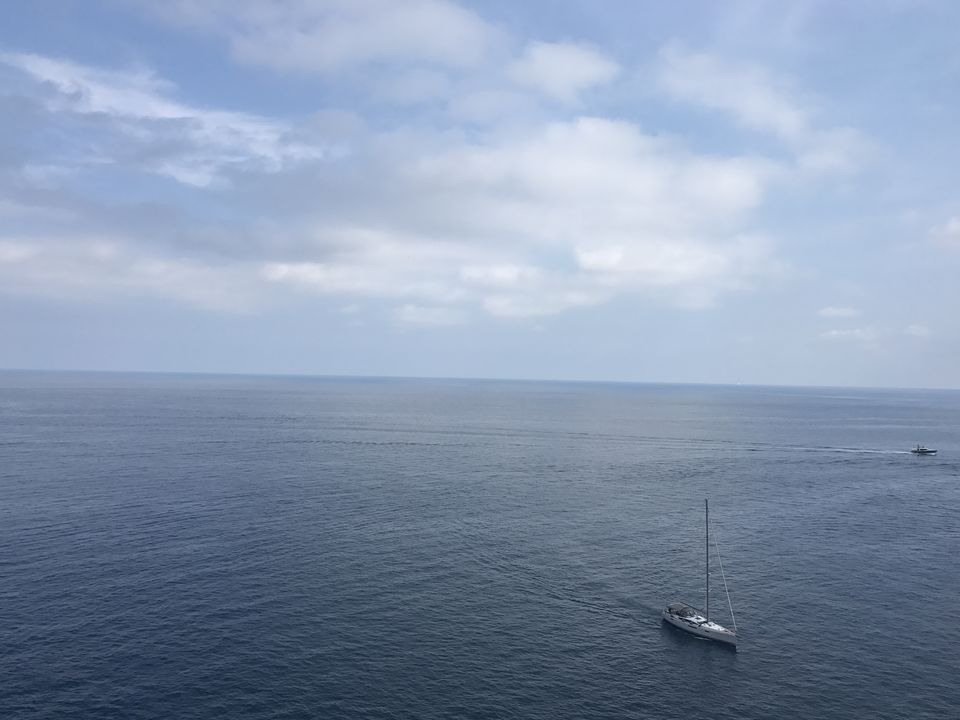 Finally we visit Monte Carlo. Its situated on French Riviera between Cap dÁil and Monaco. It always has a very pleasant climate because of its advantageous position in the Riviera with mountain on one side and the Mediterranean sea on the other side. Now hang-on…before you get into it, please be aware it's a micro state or sovereign state which do not fall under jurisdiction of France and has its own government headed by Prince Albert. Why I am making an effort to say this as I have faced problem with my mobile phone service provider post my visit to Monte Carlo. Your service provider may charge you more…so keep a check or get this place included in your plan.
What to say more about this place…..you know it all if you are a "007"fan. The famous casino, the look of the sea, the Museum, the palace, the gardens…please explore all. I was not carrying my passport so couldn't get into the casino.You cant stop taking pictures of everything that you see there. I term it as the best part of the Riviera.
Then you get dropped to Nice with all the Best thing of Riviera captured in your memory and the Camera . With a wish to come back soon to experience the unexplored…..