After a tiresome day at Nathula pass, my parents retired to bed as we had to leave early in the morning for Rumtek monastery! But instead of staying in the hotel room my sister and I decided to take a stroll in the streets to get an essence of Gangtok's night life! We headed towards the Mahatma Gandhi Marg which was pretty close to our hotel.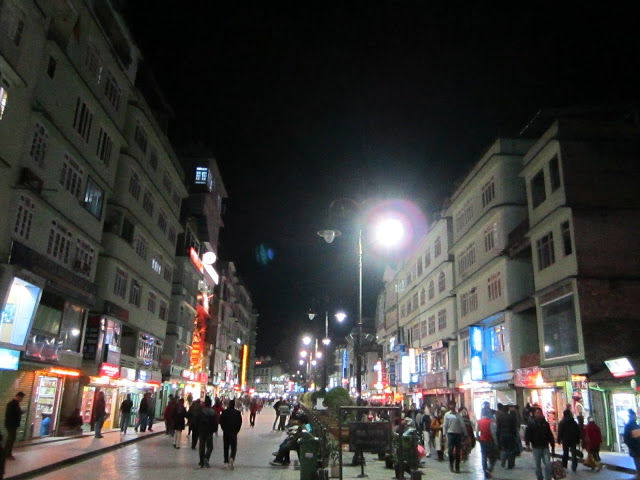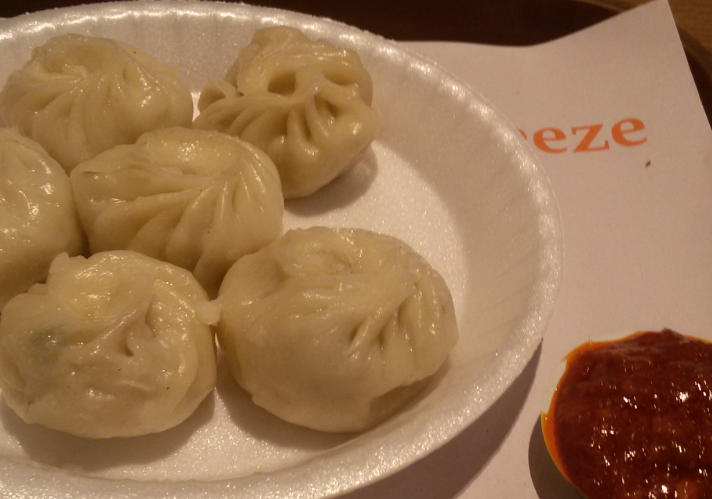 The road was lit with incandescent lights gleaming like hundreds of fireflies in the dark. We were pretty amazed by the panorama of the place. There were a series of shops on both sides of the road crowded with tourists and locals, selling countless items like garments, shoes, winter-wear, hand-fans, lamps and various souvenirs.
While my sister was busy shop hopping, I decided to cram down on some street savories. Gangtok has amazing street food, starting from mouthwatering local Nepalese delights like momos, pork thukpa, wai wai, spicy chilly chicken and Tibetan stew! While walking around the new market area we found a pub called Pub 25. I cannot vouch for the food because we were pretty full at the time so didn't ordered just beer, but the music was great. Sikkim has a surprisingly amazing nightlife and the crowd is also very fun and chilled out and it is quite safe too! I would highly recommend everyone to checkout this aspect of Gangtok on your next visit!