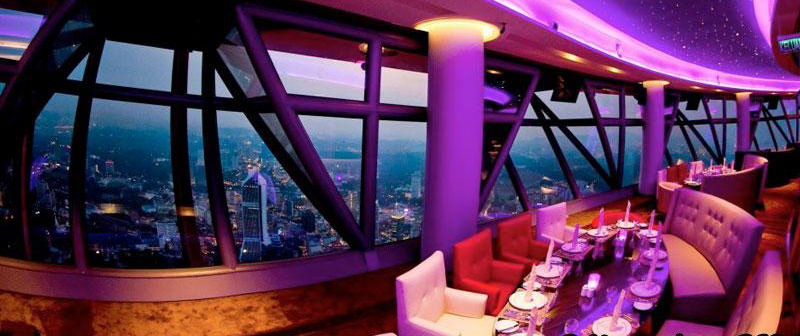 It is not a secret that Malaysia has one of the most exciting and energy filled night lives. It remains one of the best places to unwind and relax over a drink and a dance filled night after a stressful day at work.
Travel within Singapore quite comfortably with the help of express buses that will drop you off at the major points in the city. Book these express bus tickets online from www.redbus.sg for added convenience.
Changkat Bukit Bintang
You are a party lover and you are in Kuala Lumpur, Changkat Bukit Bintang is the place for you. This place has a wide range of restaurants with spinning DJ music accompanied by drinks available from various bars. To name a few, Pisco Bar, Firangipani, Havana Bar and Grill. The nightlife begins at 10:00 pm. A funny bone tickling within you, then Stand-Up Comedy is available here. Want to watch a foreign film, foreign film screenings, gay friendly parties, open mic nights, you name an event and you can't miss it in Chanukah Bukit Bintang.
Rooftop Bars
When you thought the day was just over, is when the party starts on the city streets and rooftop bars. Rooftop bar partying has gained a lot of popularity among tourists visiting Malaysia, thanks to a plethora of options available.
Marini's on 57
Located on the 57th floor of the magnificent Petronas Towers is an exclusive Italian restaurant. Here you can enjoy one of the city's best views at night coupled with mouthwatering Italian dishes under the night skies.
Sky Bar
For the love of cocktails, Sky Bar a flamboyant cocktail lounge on the 33rd floor of Traders hotel is something you should vow not to miss. It has one of the coziest interiors a bar can ever offer with a pool in the center surrounded by a cabana on one side and a bar on the other side, it is an experience one can ask for. From jazz and soft rock music playing in the background you are sure to return home, happy and relaxed.
Atmosphere 360
Ever dined on one of the tallest views of a town? Atmosphere 360 offers fine night dining at a breathtaking height and a picturesque view of the city. With mood lighting you feel on top of the world at this sky high view popular for date nights. It is one of the few revolving restaurants in Malaysia where at one moment you are beside the buffet counter and next beside a grand piano.