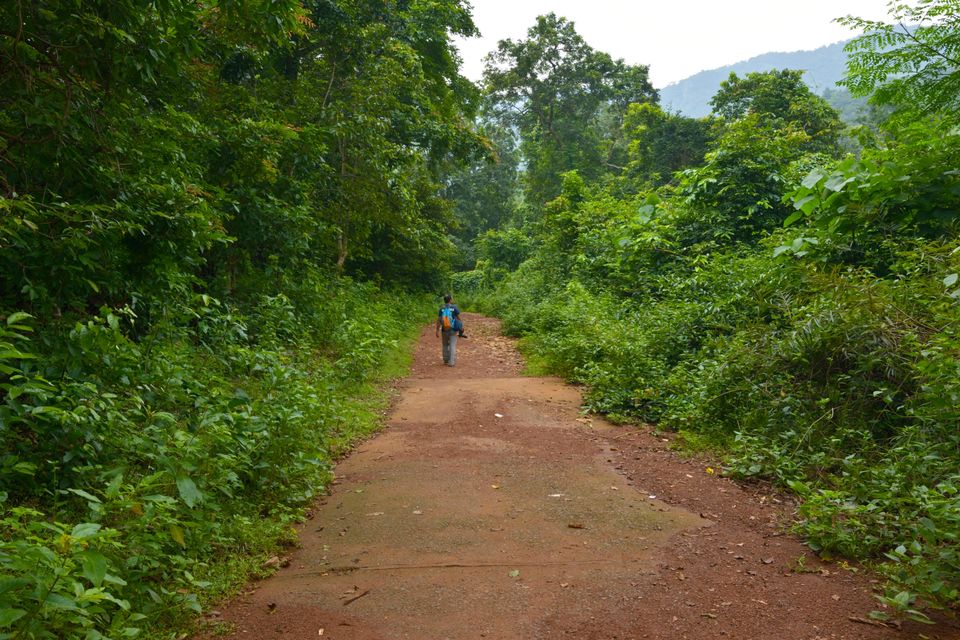 If you are a nature lover and want to spend a weekend specially during monsoon amidst tranquil and serene nature surrounded by fresh greenery in the lap of a hill  then Nilgiri is the perfect place for you.
Nilgiri is a small town situated near Balasore in the Eastern Ghat range of Indian state Odisha. It is 30 km away from Balasore Railway station. I was travelling with a group of people.
Monsoon gives this hill area a one of the best natural scenery. Greens are appeared fresh and vibrant, small streams are on full swing and the entire valley and surroundings turns into a beautiful green coloured picturesque landscape.
Day 1 :
We reached Balasore by Phalaknama Express around 11 a.m. From station we proceeded to Hill View Resort by hired vehicle.
Hill View Resort :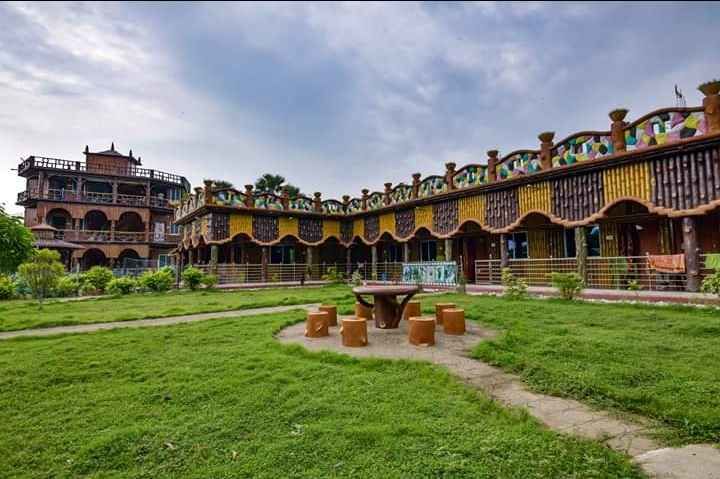 It is an wonderful resort situated at Panchlingeswar foothills in the vicinity of Kuldiha Wild Life Sanctuary which is the only Eco_Resort approved by Odisha Govt.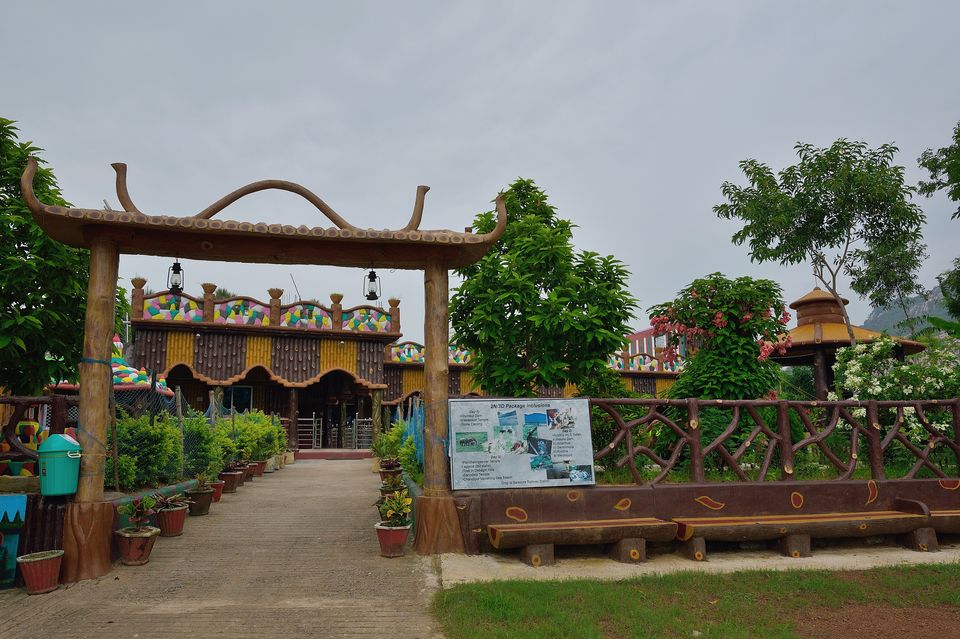 We were allotted an AC room at the ground floor. The resort has two wings,one is one storyed and the other is 3 storyed building.The view of the surroundings from the 3 storied building was spectacular.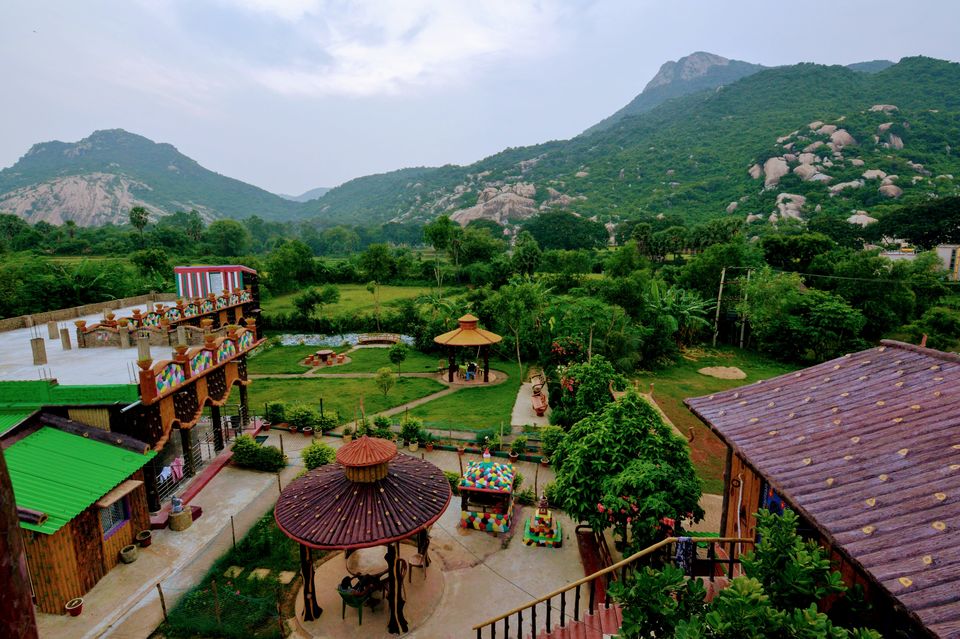 Electricity and water is available in 24 hours. Bathrooms are clean. Free pick up and drop services are available from nearest railway station.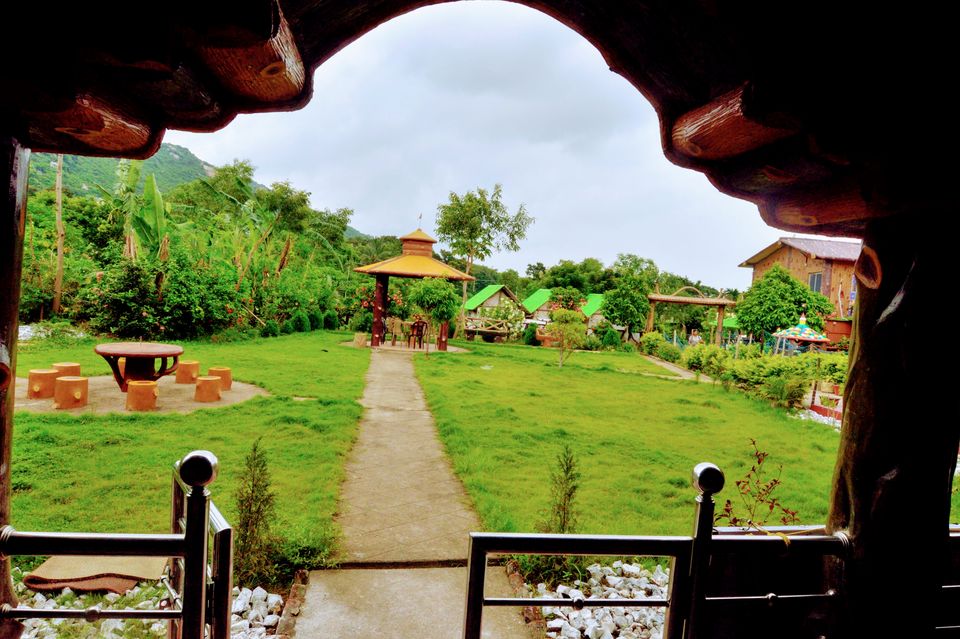 The lunch was served at the dinning hall. Food was testy with fresh fish as per our choice.
Dagara Beach :
In the afternoon we went to visit Dagara Beach. Journey was about 2 hours long. We reached at the beach by 4 p.m. It was a beautiful long virgin beach, relatively calm and quiet.After spending some time, we returned to the resort.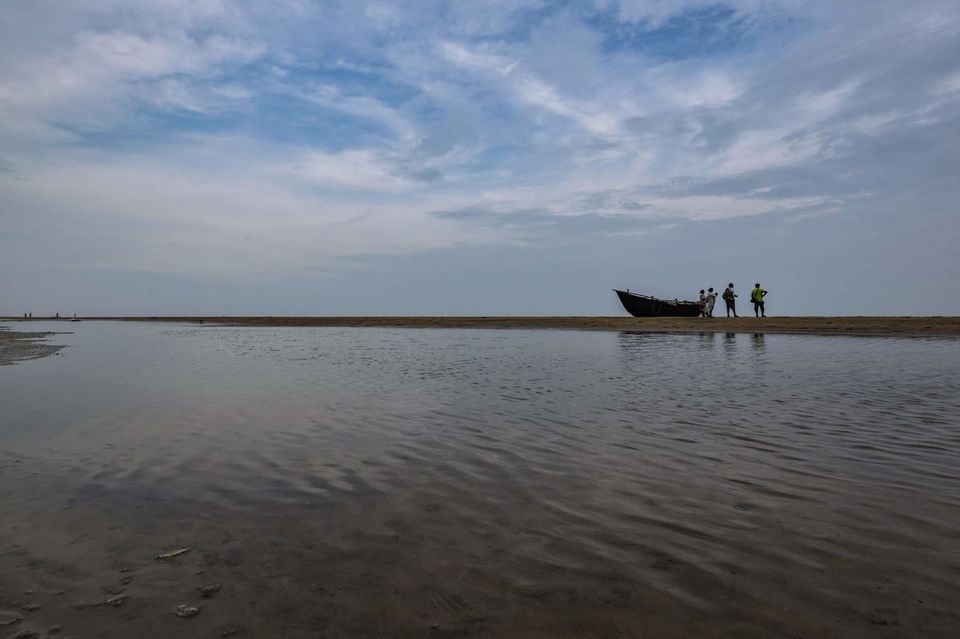 We all are tired for whole day's exhaustion. After early dinner, we went to the bed.
Day 2 :
We woke up early morning and went for a morning walk. Narrow pitched road flanked by green paddy fields. The coconut trees and palm trees are lined up along the road side. The farmers transplanted rice seedlings in the field.
 We met some village women who were carrying waterpot on their head.Cool breeze was blowing.It felt so fresh and energetic.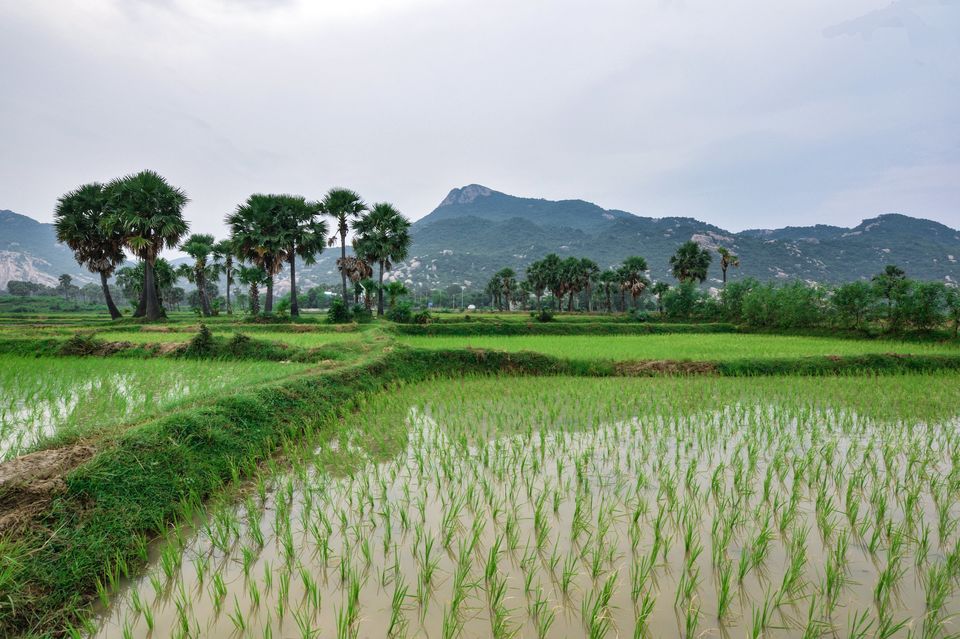 We had breakfast by 8 a.m. and hit the road to visit Devkund waterfall.
Devkund waterfall :
Devkund waterfall is a part of Similipal National Park.It took three to four hours to reach the parking space.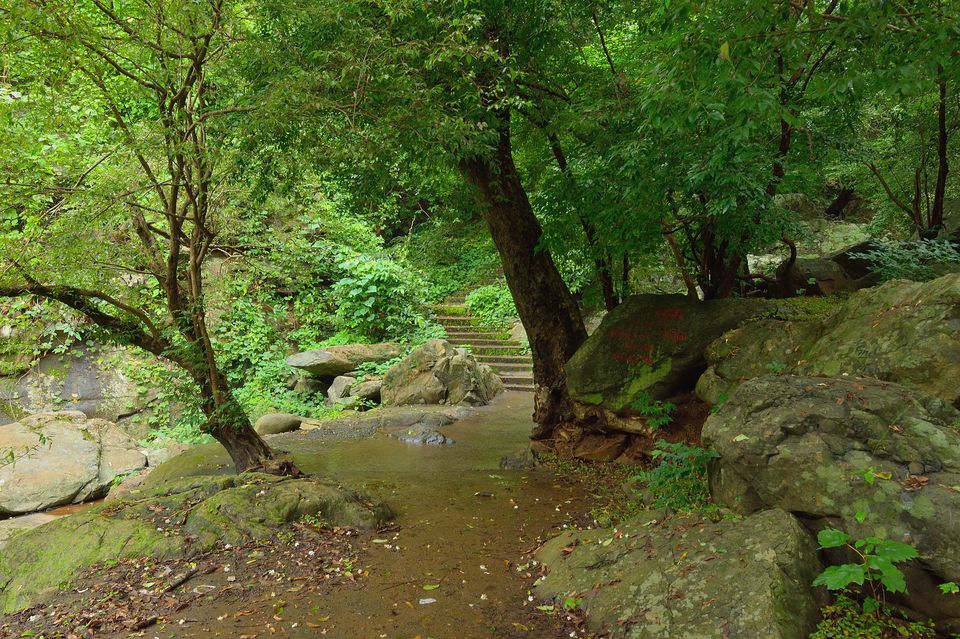 From Parking space 5 km trail through dense forest surrounded with hills take you to the kund. The path is very scenic and greenery is very soothing.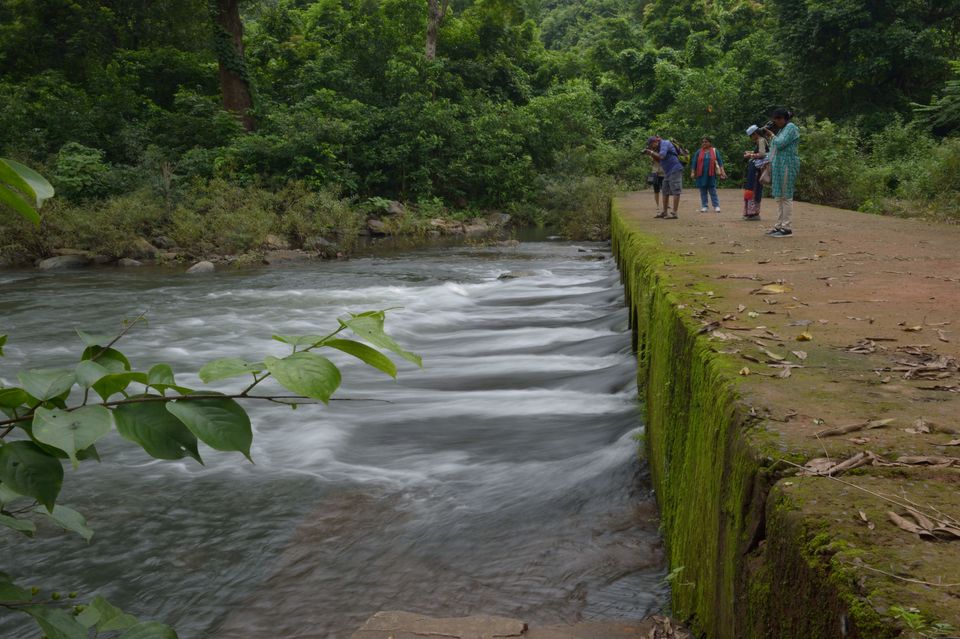 The chirping sound of known and unknown birds and the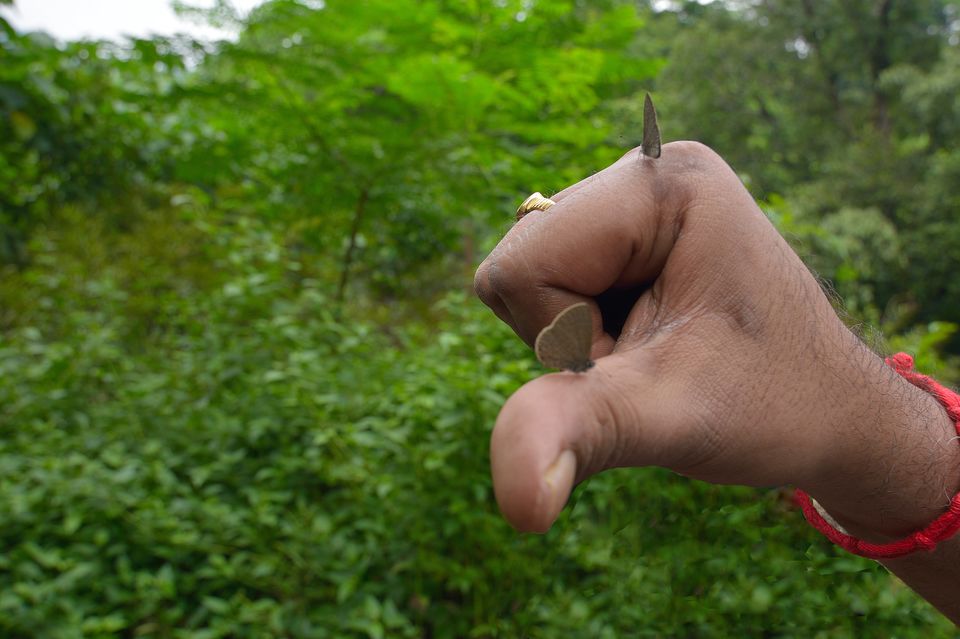 multi-coloured butterflies are added beauty to the trail.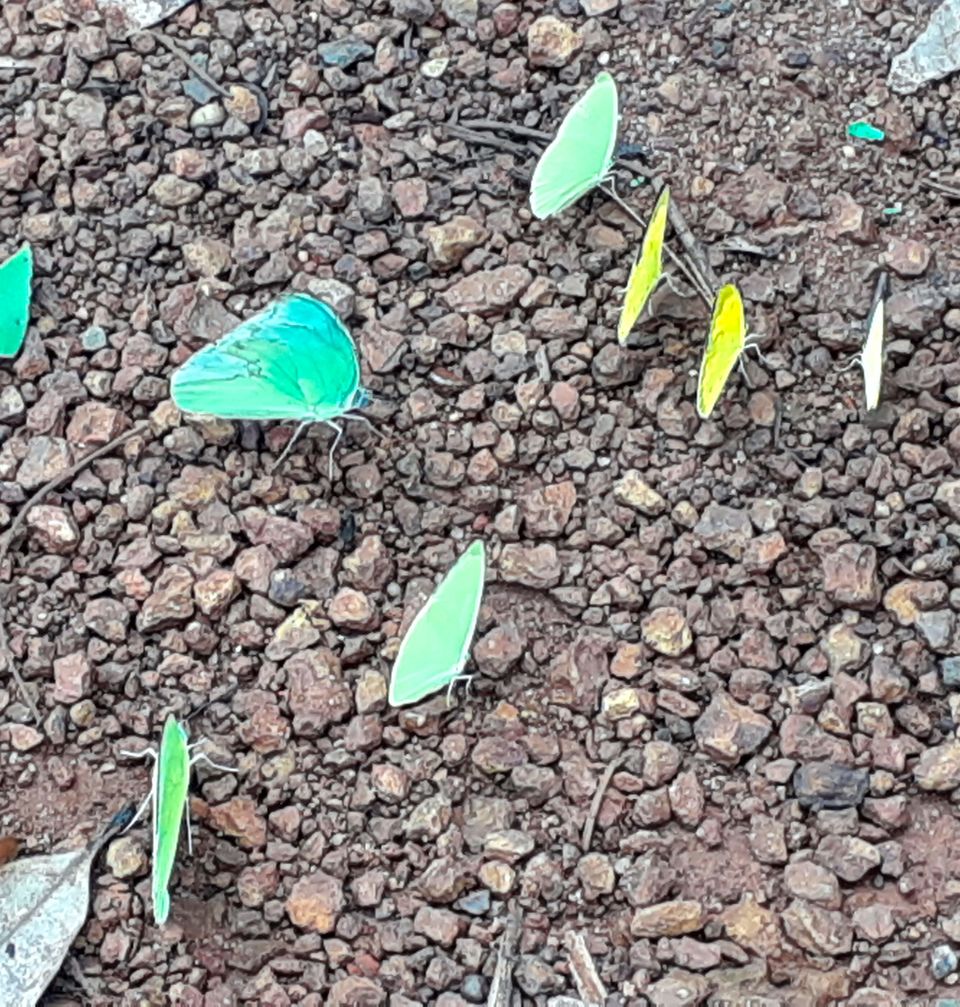 The lake formed by a waterfall jumping from a height of 50 ft to the Devkund.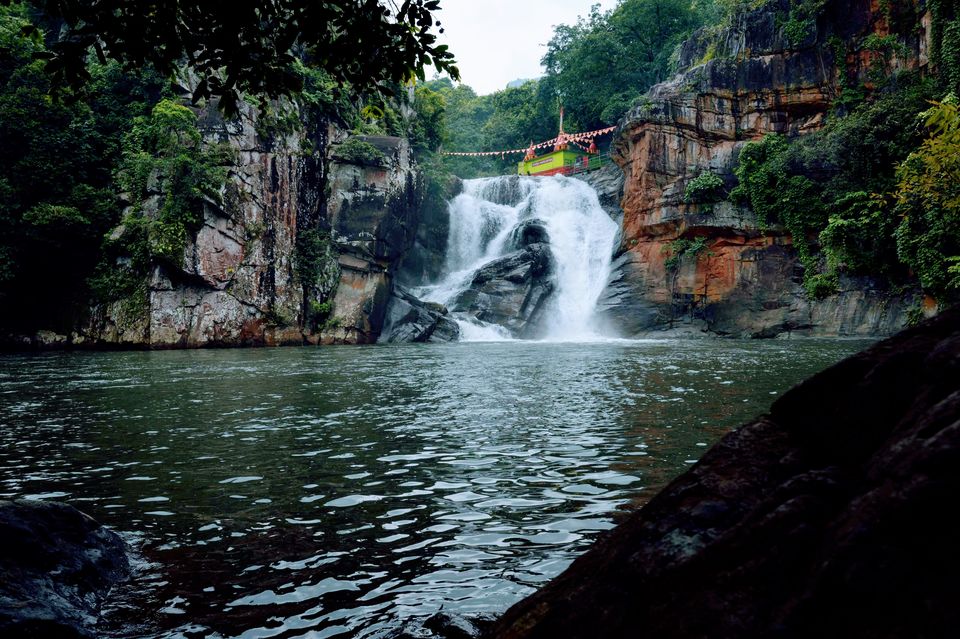 Climbing up more than 100 steps from Devkund reach you at the source of the river.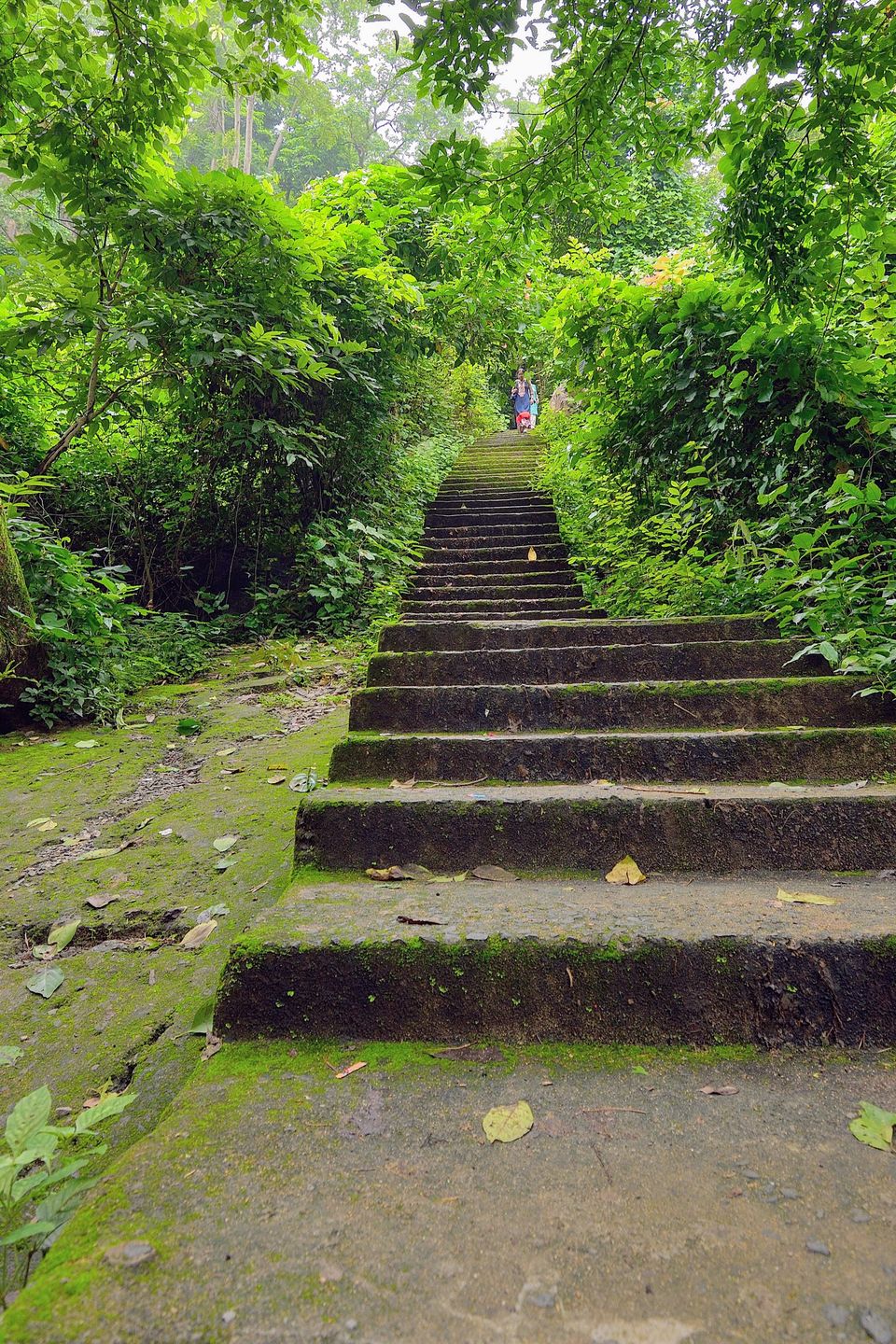 There is a temple of Devi Ambika Mata (Durga temple), which is worth seeing.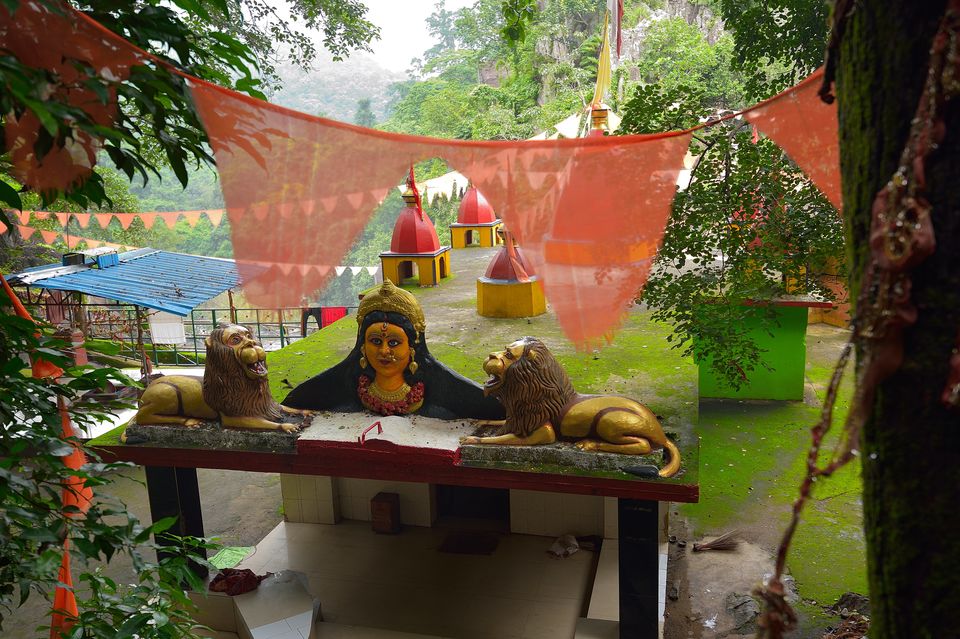 There is a idol of Kali and Hanumanji.
Day 3 :
Morning we got ready to visit Panchalingeswar which is just a walking distance from our resort. Although the vehicle left us at the parking at foothill.

Panchalingeswar temple is perched atop of a hilllock in Nilgiri Hill. To reach the top you have to climb 260 steps of stircase.
Rocks of different size can be seen on either side of the stiarcase.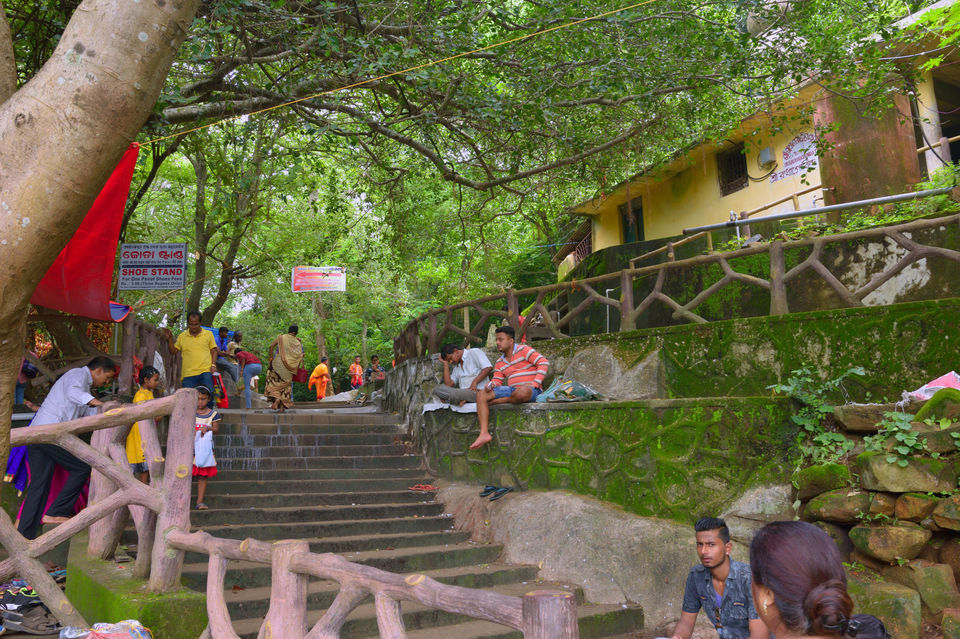 Panchalingeswar Temple is a Lord Shiva's temple which is named after the five lingas of Shiva that are installed inside this shrine. These lingas are continuously washed by the water of a perennial stream that flows over them. However, in order to touch the Shiva Lingas and worship them, one has to lie on his chest over the rock parallel to the stream.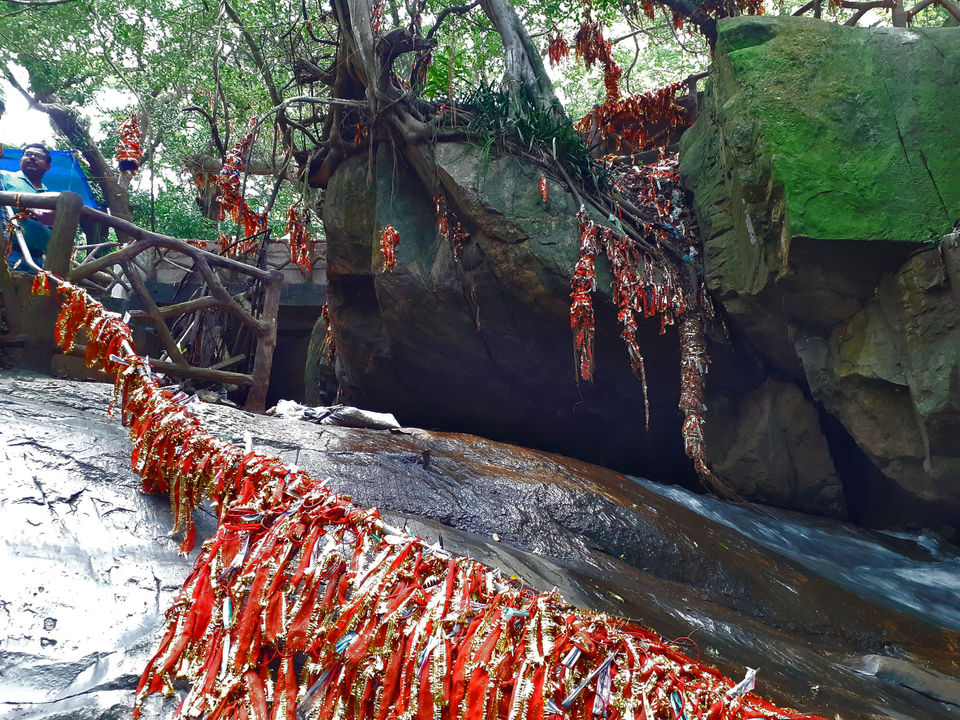 It is an popular pilgrimage site in Odisha. It is a part of Kuldiha forest.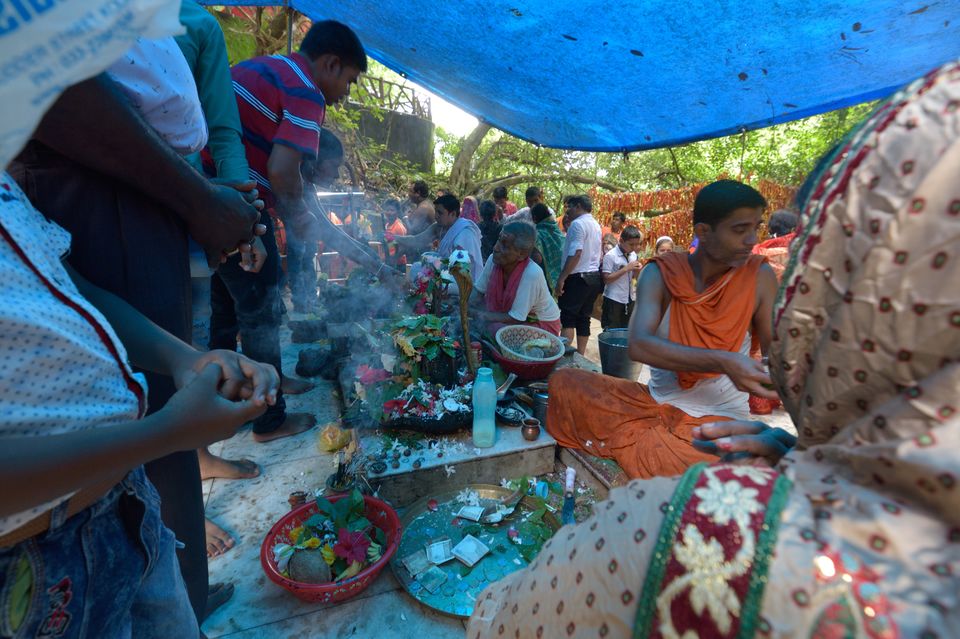 After lunch we boarded Dhauli express by 4.30 p.m. to reach Kolkata.
Getting there :
Nearest airport is Bhubaneswar, Odisha. It is 188 km from airpor.From airport you may get a bus to Balasore.
Nearest Rail head is Balasore. It is 30 km from station. A number of public transports, taxis are avilable from staton.