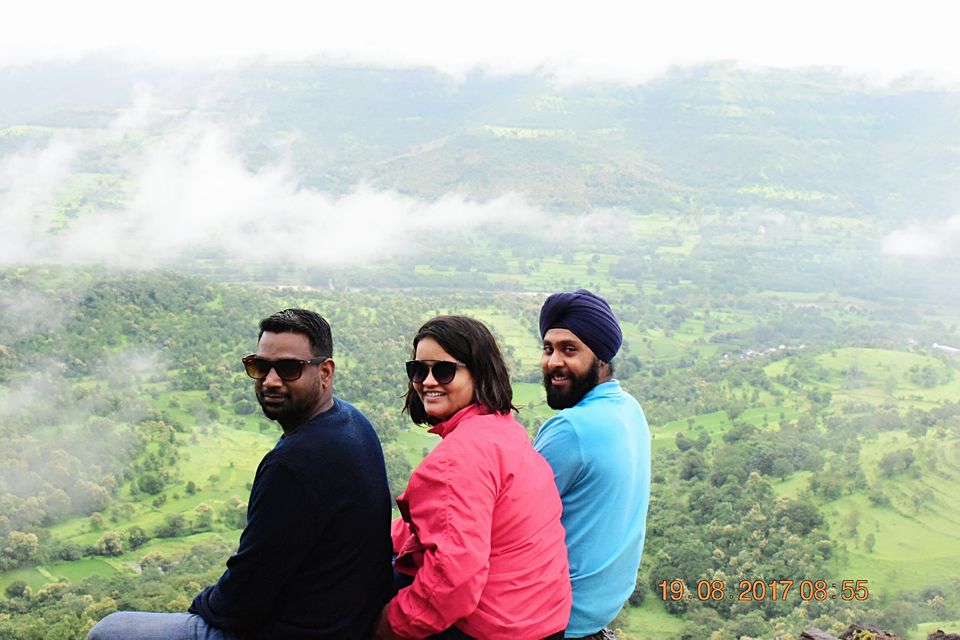 If you are looking for a one day outing then go to this place. Nestled on top of a small hill between Khadakwasla and Panshet dams, the Neelkanteshwar temple is the exact place to experience nature as well as mythology. The USP of this place are the hundreds of statues depicting every Indian mythology story that you can think of. It is almost like "Amar Chitra Katha" coming alive in the form of statues. Added to this is the magical location of this temple with the backwaters of Khadakwasla dam flowing down in the valley and the Panshet dam on the other side giving you an amazing feel.
How to go to Neelkanteshwar temple from Warje. A trip here would take you around 1.5 hours from Warje and around 45 mins of a climb to reach the amazing location. You first have to reach Khadakwasla dam and keep moving till you reach a poing which directs towards Panshet. The road till Panshet is good but ahead of that there are potholes which gives a bumpy ride. The road leading to the temple is full of beauty and landscapes, if you go on a rainy day it adds more fun to the journey.
I and my friends started around 6.30 from Aundh – chandini chowk- warje – khadkaswala – panshet – Neelkanteshwar
Since it was drilling it was more fun to ride, we reached the foot hill around 8.30 taking a break in between to enjoy the breath taking views on the way. Once you reach the foot hill there is a climb of about 30-45 mins to reach the temple. The place is quite and relaxing. Kids would surely enjoy it with so many statues around to explore, I am sure the kids will ask a lot of question who is this and who is that, so be prepared. There is a small hotel up which serves hot poha and tea for breakfast, as this was the only option available with the hotelier. Grab a quick bunch and sightsee the temple. You can spend couple of hours there easily and on the way back take a few stops to enjoy the lush green landscapes.
The parking is also quiet safe with charges of 20rs for a 4 wheeler. Early morning would be the best time to enjoy the overall journey.
It's truly like heaven to be there, I am sure I would be back there soon with my loved ones……and