Wanting to go off-routine, I had a spontaneous plan for a weekend tour to Chikmagalur with my wife. As we all travelers make a list of places to visit, things to do, hotels to stay etc, I googled some info and found the name "Nirvana Kutira". Looking at the website, I got curious about the homestay and I called up the owner Mrs Ashwini, and asked if we could come over the weekend. She reserved a room for us.
Nirvana Kutira is a homestay located at the foothills of Mullayanagiri, Chikmagalur amidst the coffee plantations and loads of greenery around. So I would say "Welcome to the world of peace, rejuvenate yourself in this exquisite homestay designed for the travelers who look for solitude from the routine.
Getting There :
By Road :
Chikmagalur is well connected with the major cities like Bangalore, Mangalore & Hubli to name a few. There are buses operated by KSRTC (Karnataka State Road Transport Corporation) and other luxury buses.
By Railway :
The nearest station to Chikmagalur is Kadur (40kms).
By Air :
The nearest Airport to Chikmagalur is Mangalore (151kms)
As a biker, I always prefer exploring different places on my bike. We started our ride on Saturday morning at 05.30 am. I loved riding through the lush greenery, enjoying the flawless roads and scenic beauties around, taking selfies. We reached Chikmagalur at around 12 pm.
I could easily locate Nirvana Kutira, thanks to the google navigation. As we reached, we could see a big closed gate. One of the worker there came and opened the gate for us. I got a feeling of unboxing a gift as soon as we got a glimpse of the beautiful cottages. "Wow..!!! This is amazing..!! We gushed up. Its rightly said that "The first impression is the last impression", and our jaws dropped as we entered into this beautiful homestay.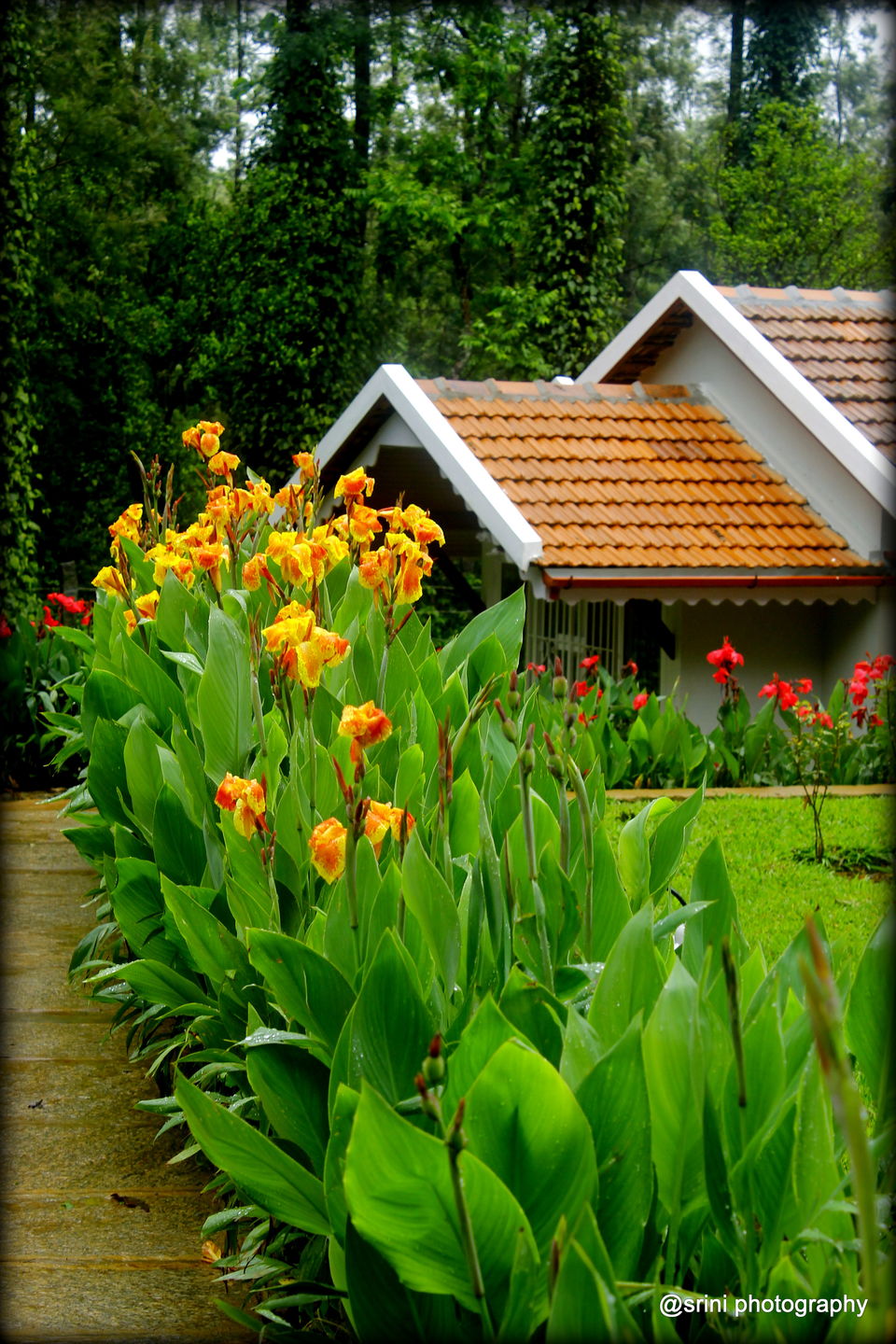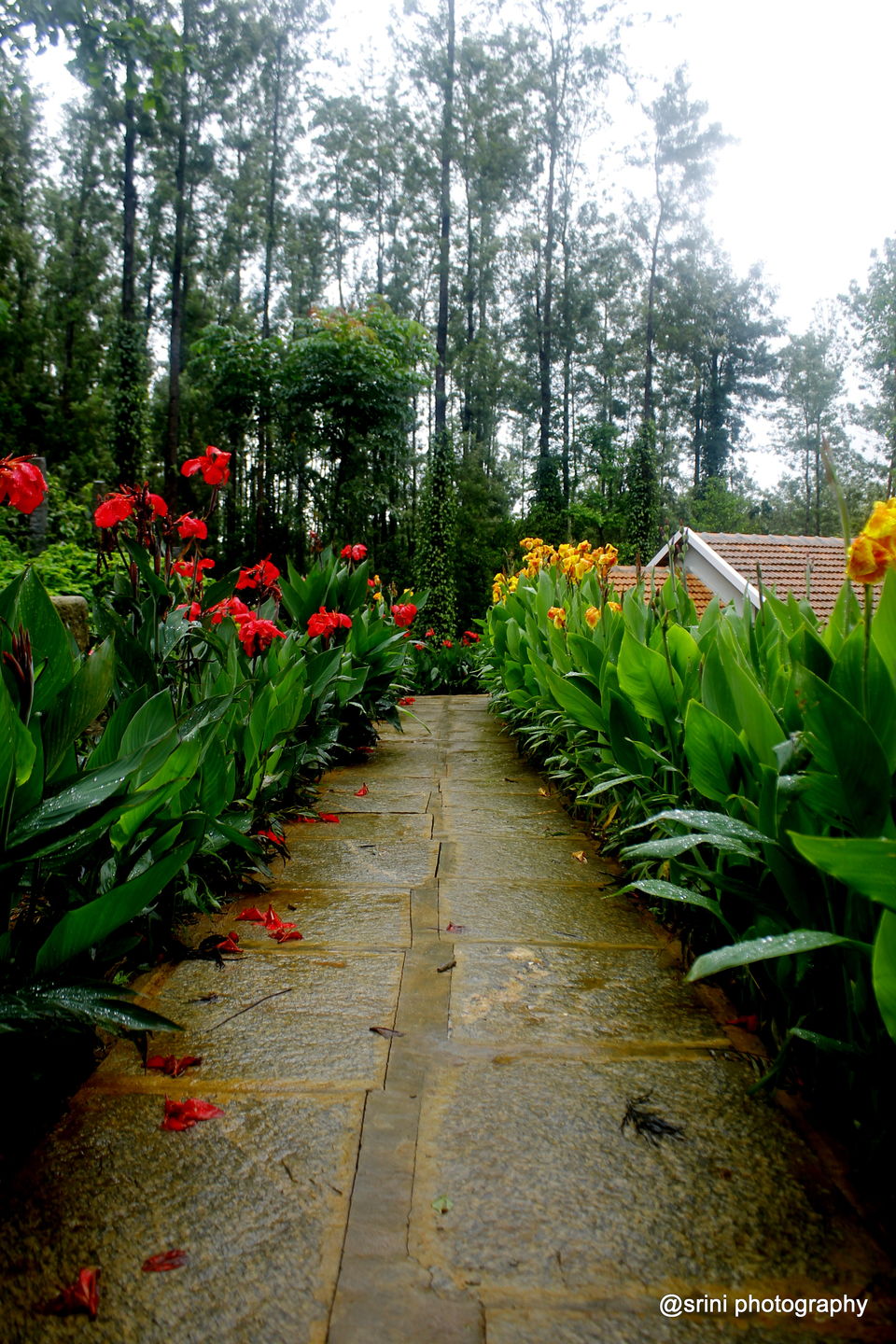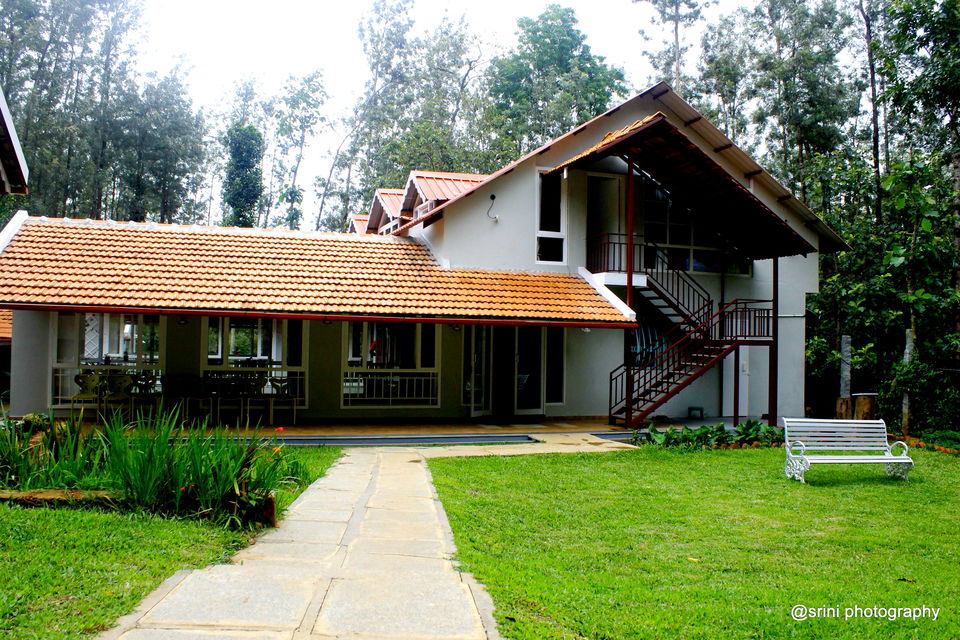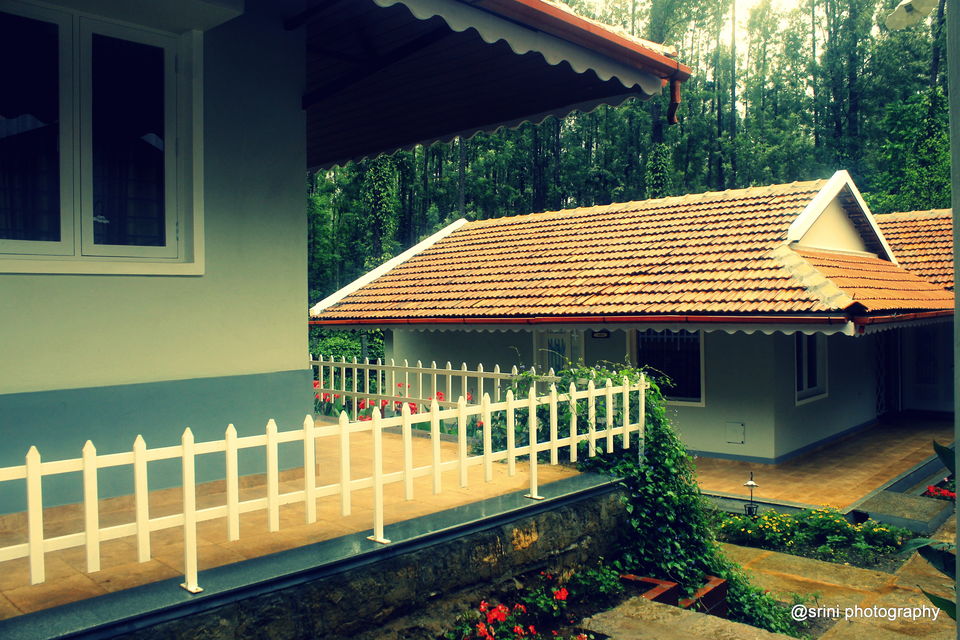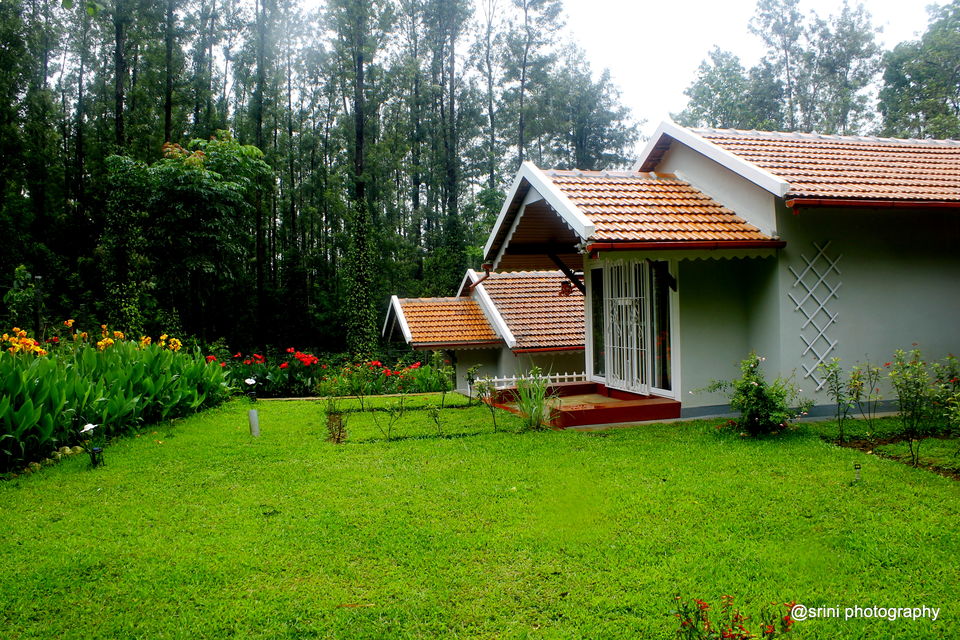 The owner Mrs Ashwini greeted us and guided us to our room. I got a cozy feeling as the room was neat and clean, had all the required facilities, a comfortable bed, a gallery view of the garden outside and also the coffee plantation. The room had a sit out area. I immediately made a short plan to sip a cup of coffee there.
The Stay
The rooms are very luxurious, well spaced and also away from each other to ensure privacy to the travelers. The beds are cozy. Every room has a nice view of the garden and a sit-out space. The rooms are named after Hindu Sages….our room name was Agastya. The interiors are modern, and go well with the rooms. The rooms have flower shaped lamps, which gives a vintage feeling. The washrooms are clean. The sleep quality is definitely good as the surroundings are quaint, all you can hear is the birds chirping. I love walking around and I was just wandering around the beautiful surroundings. Mrs Ashwini herself being an architect by profession, has taken all the opportunity to design the decor for the homestay making it look luxurious and attractive.. So I must say, the families would definitely have a gala time here.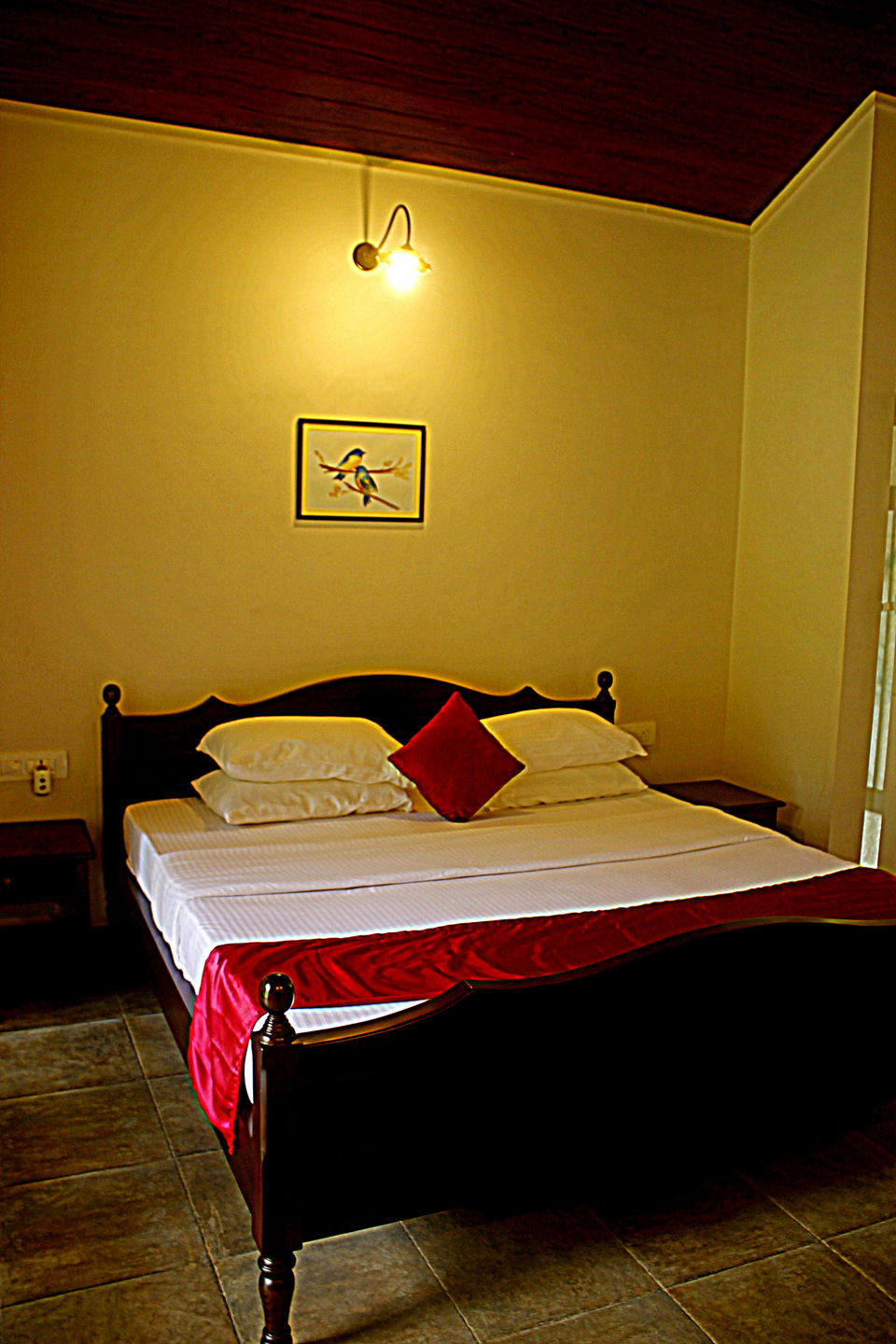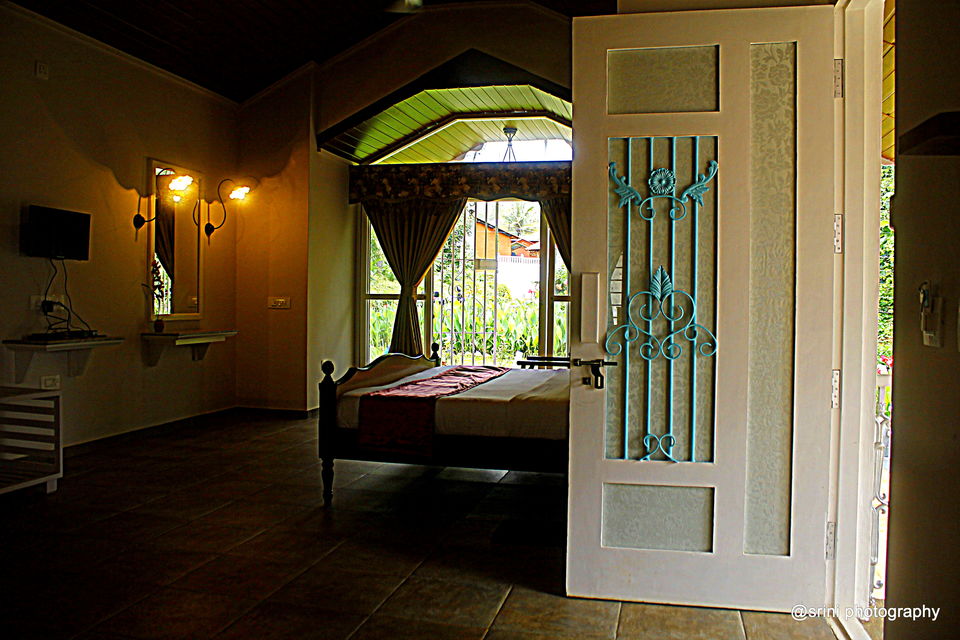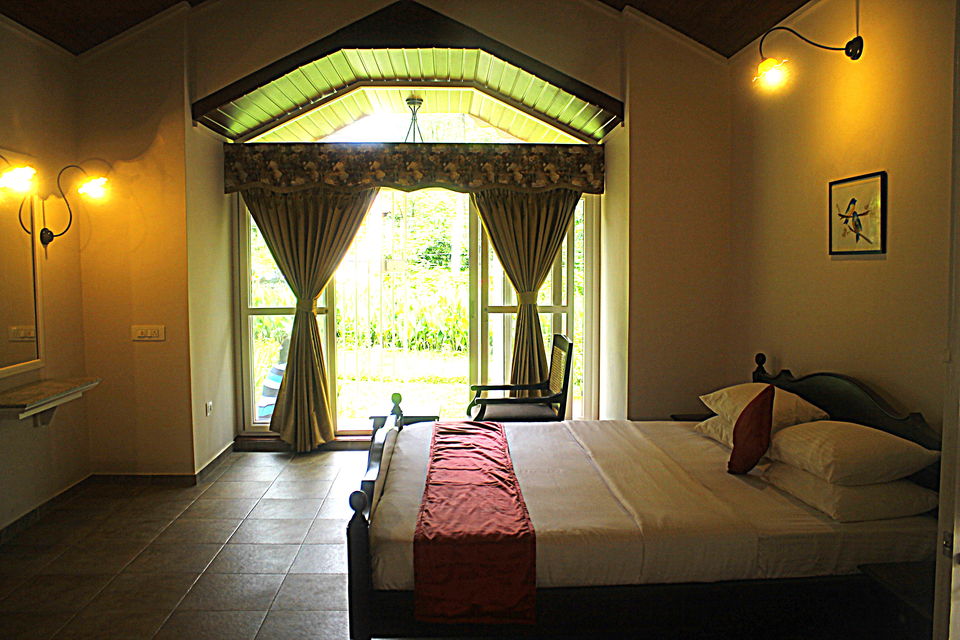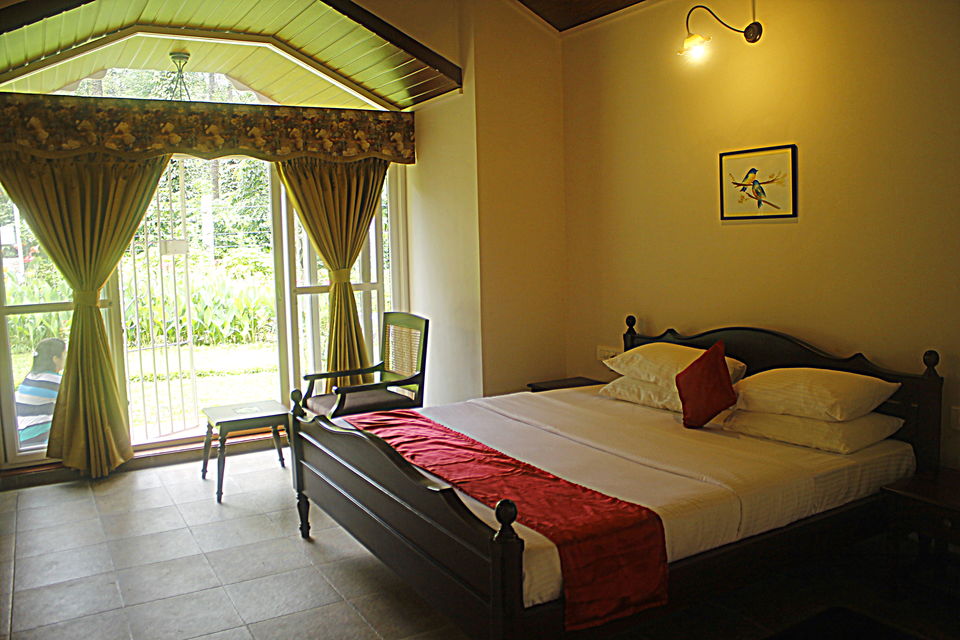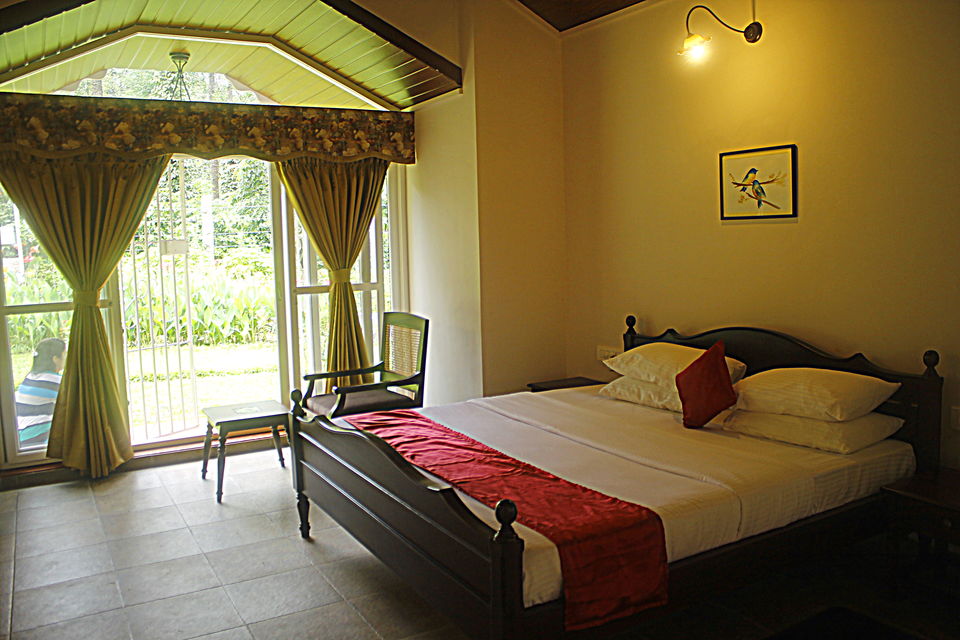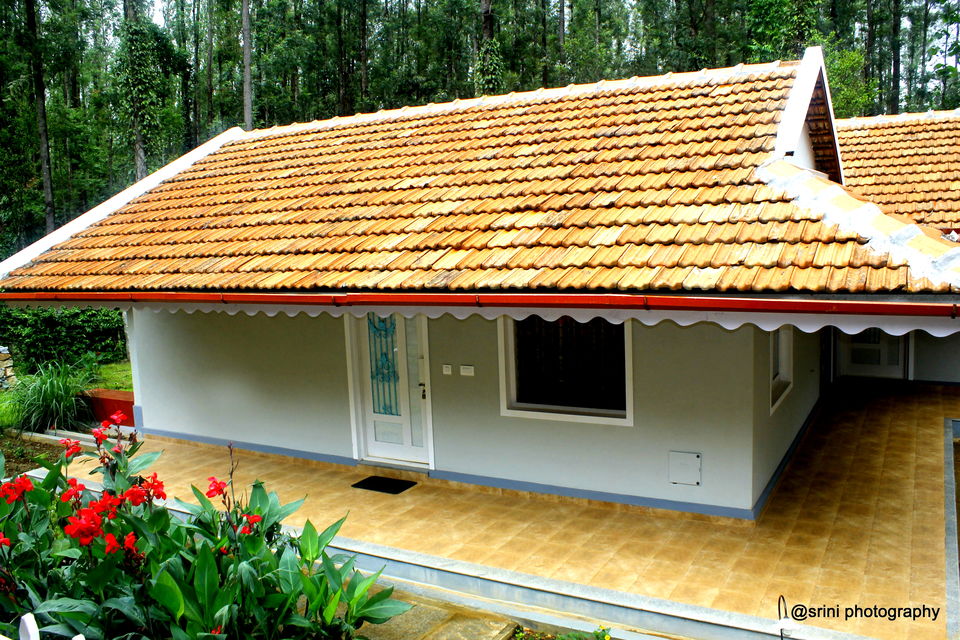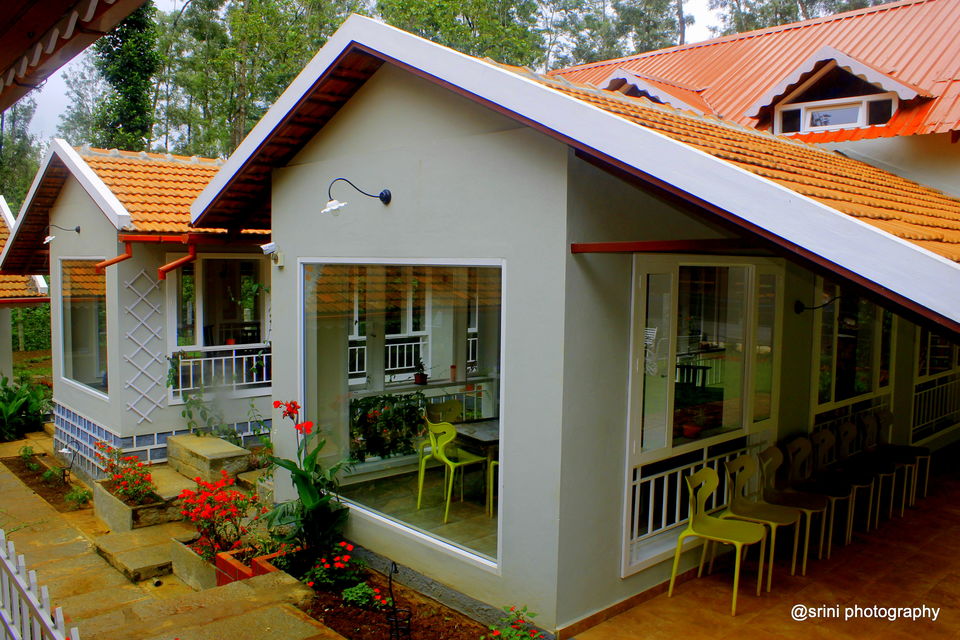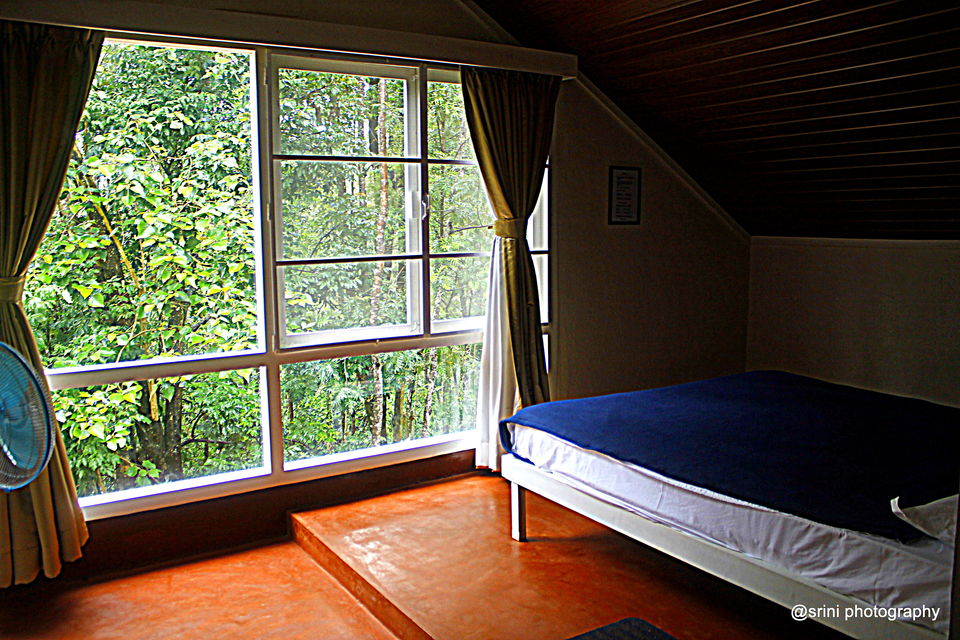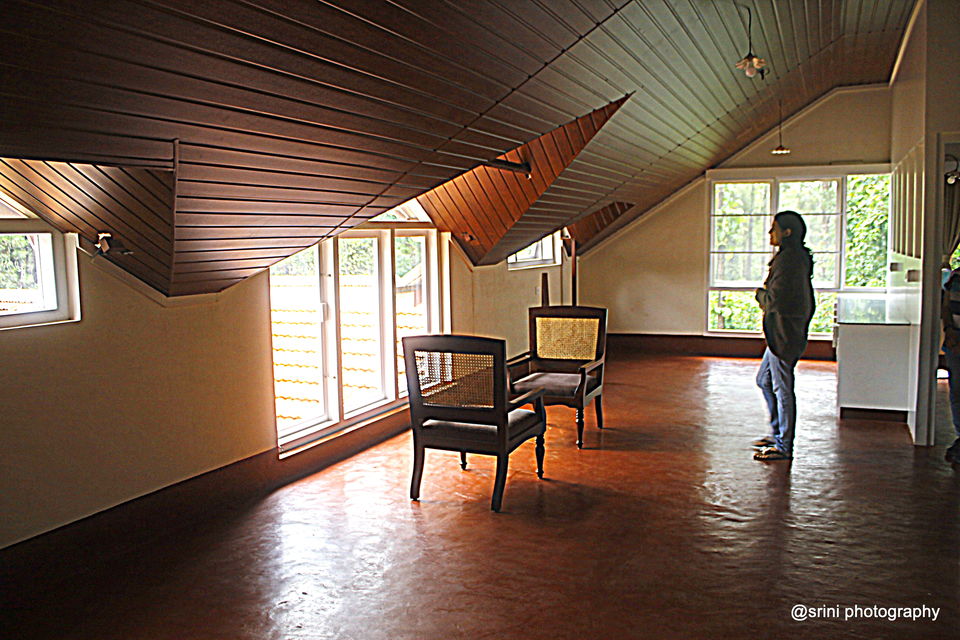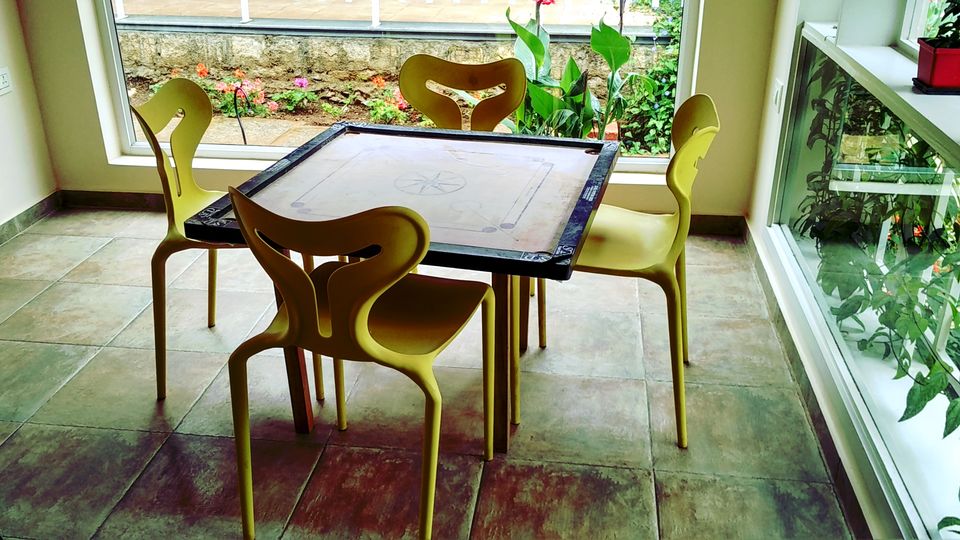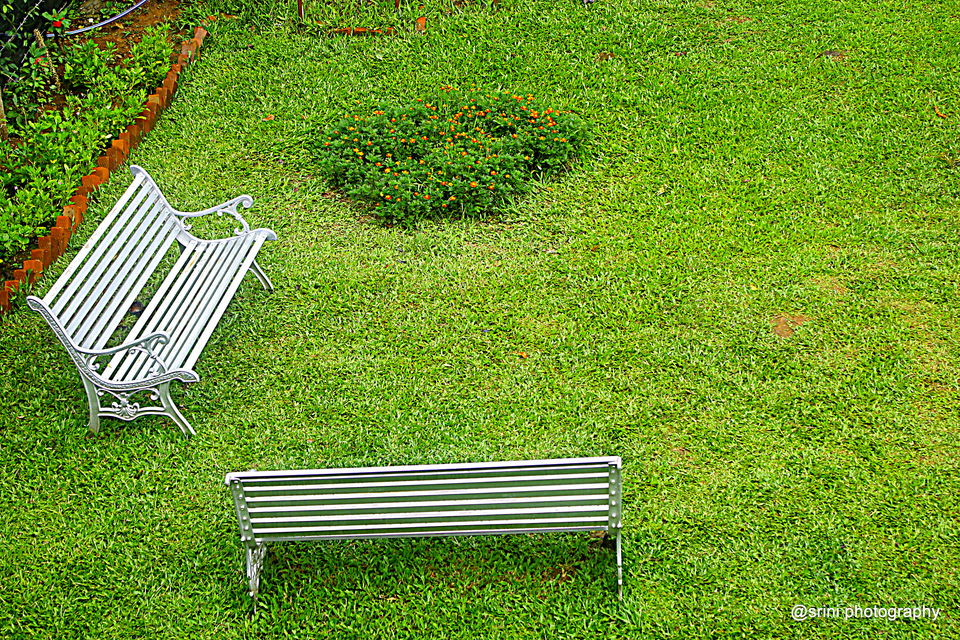 For Adventure lovers, Nirvana Kutira offers a camping experience too. The most exciting part is……The campfire…Guys, please don't miss the fun. The campfire is just a few steps away and will give you a typical feeling of a countryside. They have kept wooden blocks to sit around the campfire, so you can enjoy your Antaakshari and dumb charades sessions here..!!!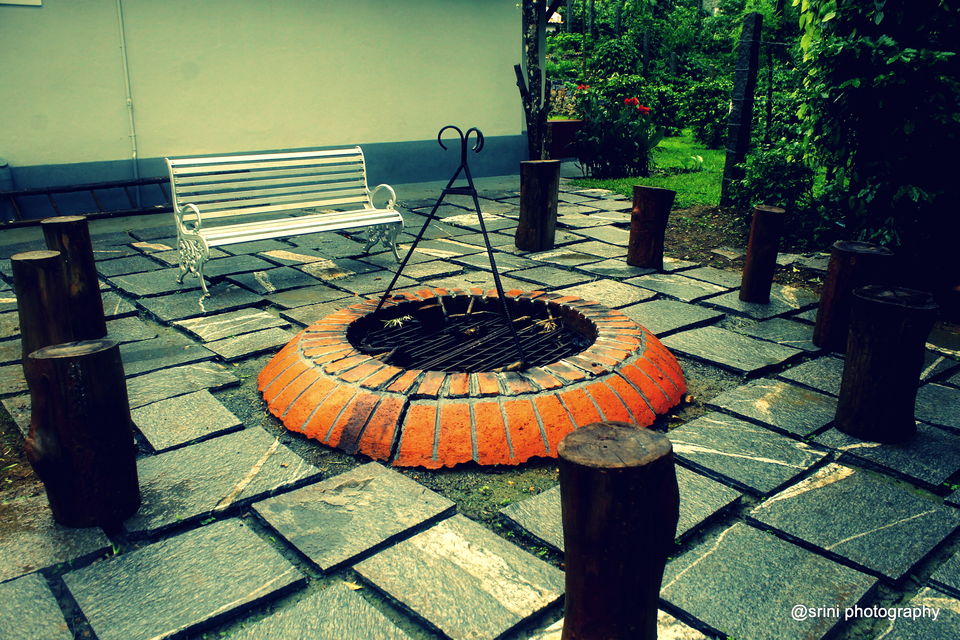 The Food
If you're bored of having monotonous Paneer dipped in typical orange gravies, eating hard rotis and other masala stuff at the hotels, this is a right place for you to try the local cuisine. The dining rooms have an elegant ambience. The crockery looks appealing. They have a buffet system of serving, so you can help yourself.
In the menu, we had Akki Rotis, which is made up of rice flour. We also had Puliyogare, that's tamarind rice in Karnataka Style…."Aahhh that tasted awesome, then we had Beans ki sabzi, plain rice and mouth-watering sambhar. We could not leave anything on our plates as some of the dishes were very new for us. All thanks to the cook Asha for the yummylicious food..!!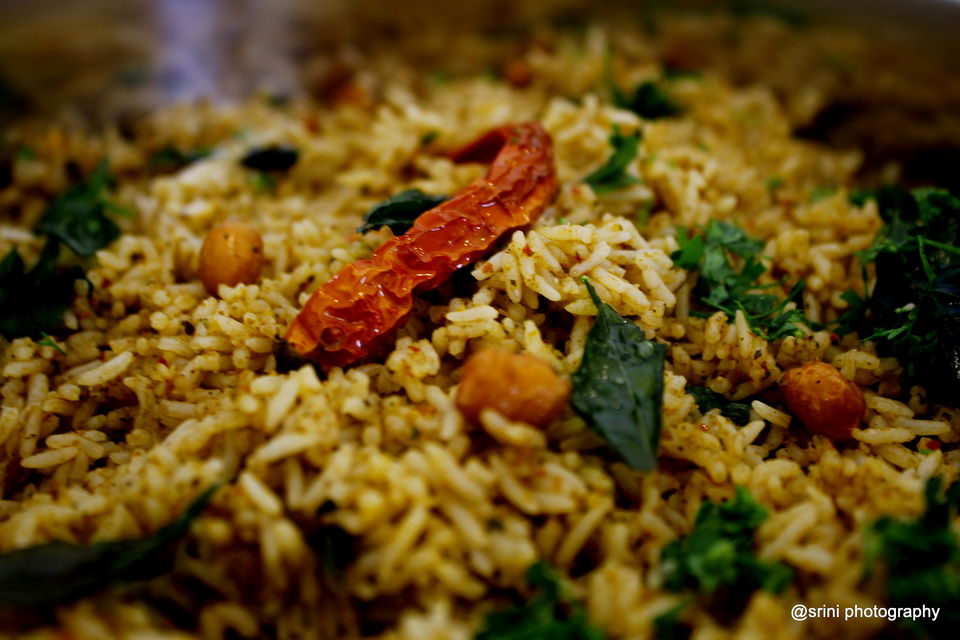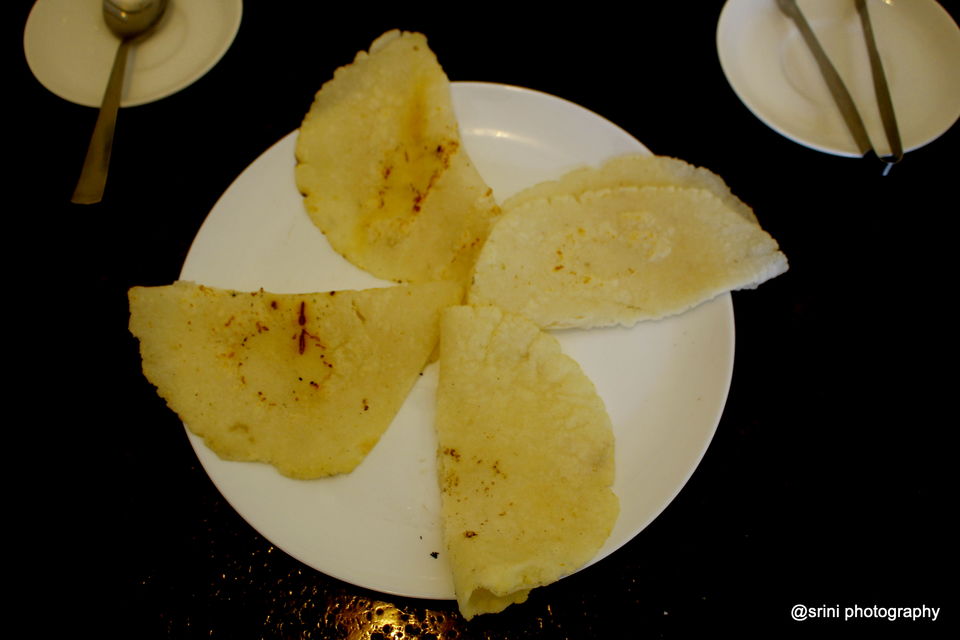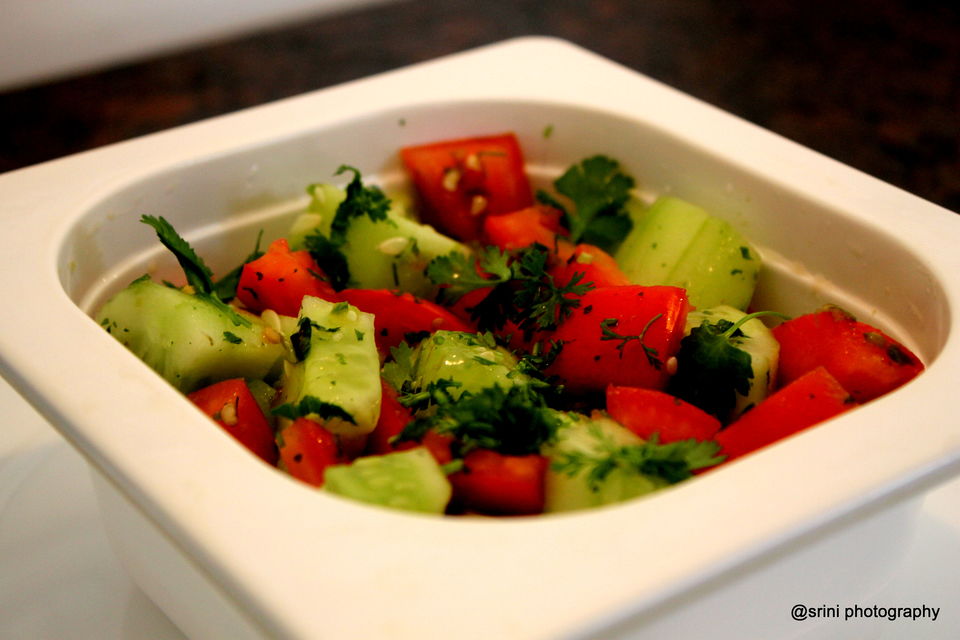 Mrs Ashwini walked up to everyone and was asking if we needed anything and also ensured we were enjoying our lunch. After the lunch, we tasted a local sweet – Shavige Payasa, similar to what we call as Kheer, but had a distinct taste…. It was lip-smacking. Being a foodie, I also wanted to know how it's made, Mrs Ashwini helped me with the recipe. Now I have assigned this task to my wife..!!!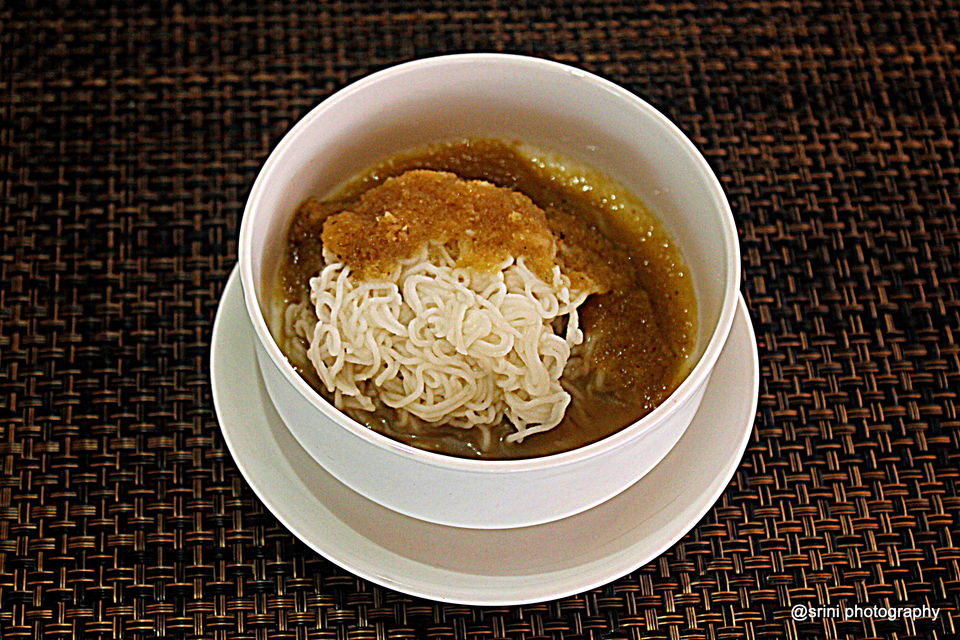 At night, as we were back from our mini tour to Mullayanagiri and Baba Budangiri, we got fresh and checked what's in for dinner. As I opened up the lid of the vessel....mmmmmm…..a nice aroma of Vegetable Pulav went through…with pulav there's a much wanted combination of raita. The other menu was appetizing Rasam and Rice. This time the sweet dish was Gulab Jamun….Of course, No one would ever complete his dinner without munching on Gulab Jamun…!!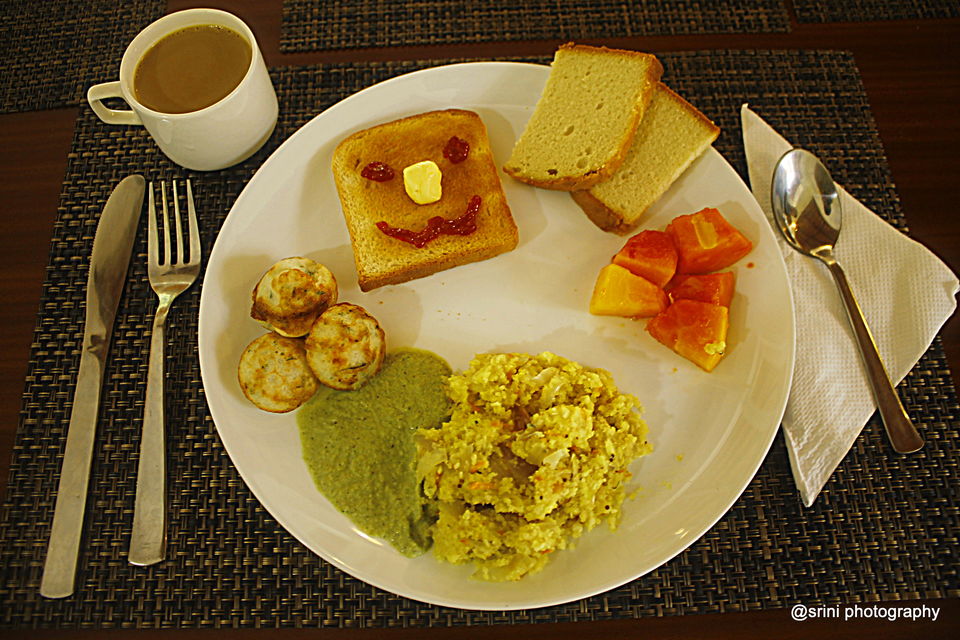 For the next day morning, the breakfast had a combination of fresh fruits, toast bread, butter and jam, Vegetable Upma with green chutney . They also served Paddu's which are just like mini idlis. Its made by steaming batter using a mould.
Nirvana Kutira serves only pure vegetarian home-made food. So you won't miss Ghar ka khana here…your home – Nirvana Kutira makes it all,..!!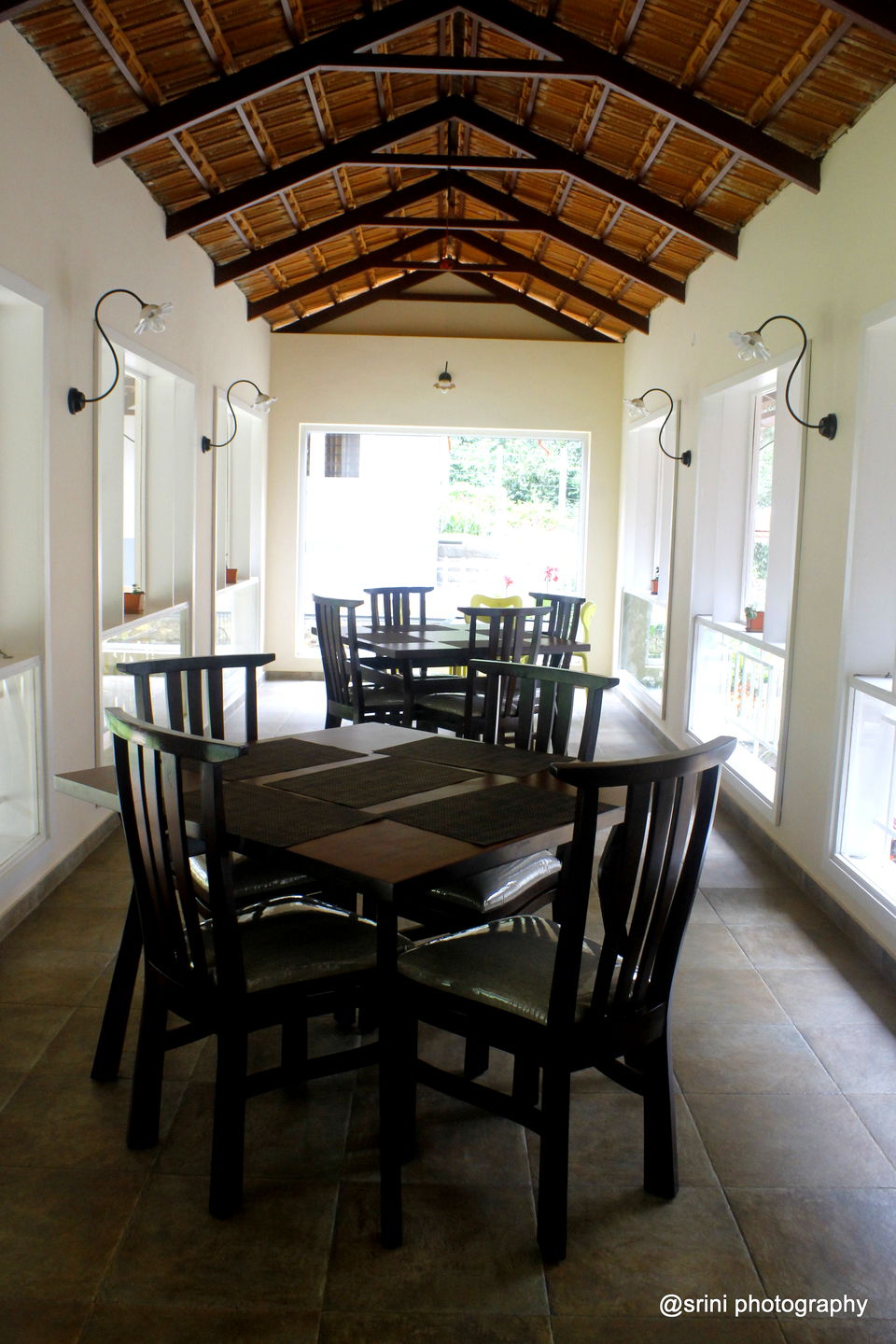 Places to Explore :
The homestay is well connected to the places you are looking to explore. You get a picturesque view of the Mullayanagiri ranges from the homestay itself.
Mullayanagiri Ranges :
Mullayanagiri is the highest range in Karnataka.. Mullayanagiri is just a 14kms drive. You need to pay a nominal entry fee. There are jeeps who take you to the Jhari waterfalls. They charge for the Jeep is 300 rs per person
Baba Budangiri :
Baba Budangiri is famous for its shrine. Also there is a heart shaped lake called as Galikere nearby.
Kudremukh Trek :
Kudremukh ranges is known to be famous for those who are interested in trekking. So if you are planning for a trek, you can definitely experience a blissful stay here.
Coffee plantations at Nirvana Kutira: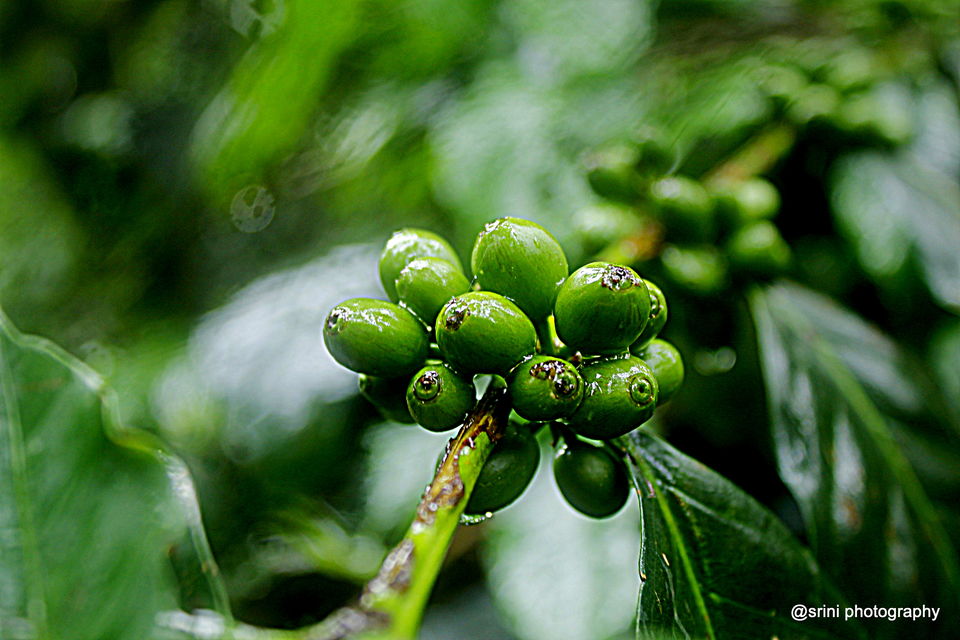 Coffee plantations, I would say is a must-go place. Don't worry, you don't have to walk far, just open the back gate and you're into the coffee world. Mrs Ashwini had walked us through the coffee plantations which is around the resort. Before coming here, I did not have any idea how coffee is produced, she explained us about the whole production process. This is indeed a value add to your trip as you get to learn so many things you aren't aware of.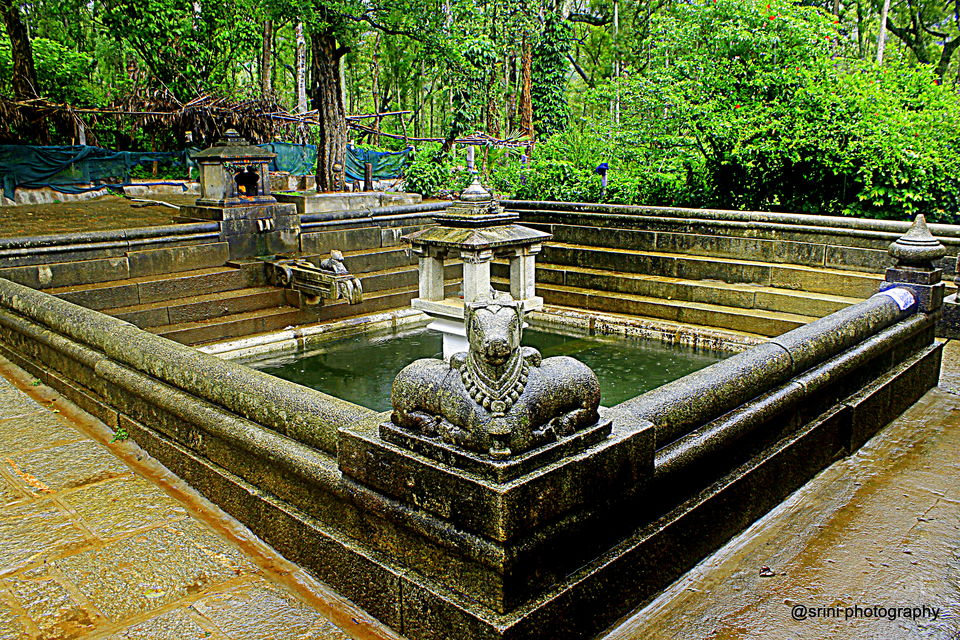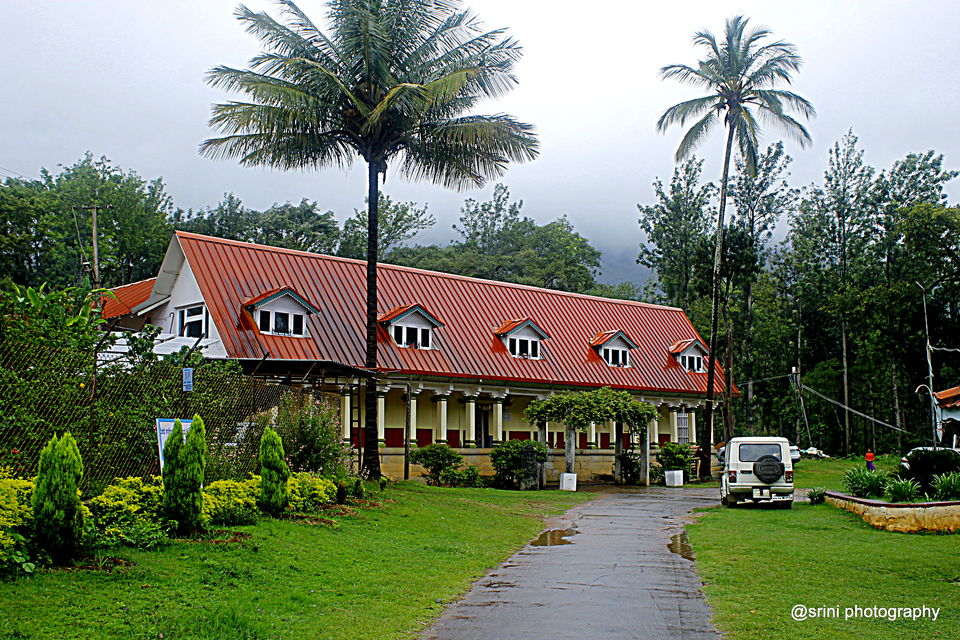 Vintage home:
There's an old temple very adjacent to Ashwini's home. Here we met Ashwini's husband Ajay and their little son Atharva.
There's a Pushkarni (temple tank) at the back which dates back to 450 years. Here, you will also get to see the rice and wheat barrels made of a single teak wood.. Usually we don't see these things in museums, There's something unique you will find here.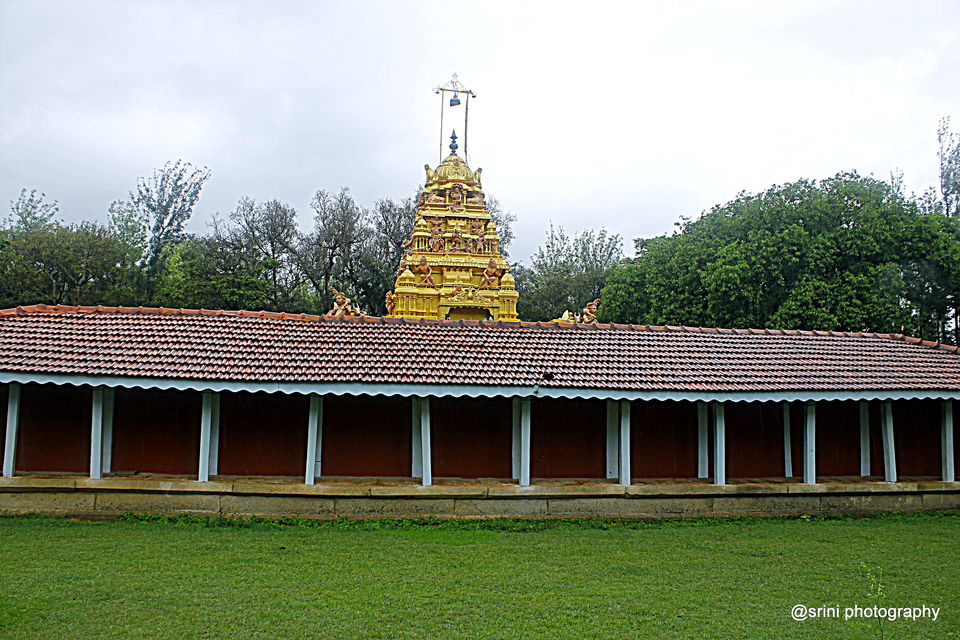 Nirvana Swami Mutt :
Ajay took us to the Nirvana Swami Mutt.. The temple is very old and you can find only peace around. Photography is a big no there, but you can explore this with your own eyes. A beautiful temple indeed..!!
Quick Facts :
Best time to visit :
The best time would be from June to September, as this is the peak rainy season, so you would enjoy the beauty of the place. The mountain ranges are generally foggy here. You can also enjoy the winters here from October to February. Whilst you're on the mountains, you can enjoy the picturesque view of the coffee plantations.
Recommended for :
Individual travelers who need to discover themselves.
Couples and families who want to spend quality time, and enjoy the luxuries here.
Adventure lovers who want to connect with friends in these beautiful surroundings
Are Pets allowed?
The pets are not allowed here simply because the other travelers should not face any difficulty
Can I have Alcohol here?
Alcohol is allowed inside the rooms, but not in the outside premises. Also, the homestay doesn't provide alcohol
============================================================
Mrs Ashwini and Mr Ajay being avid travelers had engaging conversations with us and we shared lot of our travelling experiences .
To book your luxurious stay experience, please call Mrs Ashwini at + 91-9900667676/9448166099
Or visit http://www.nirvanakutira.com/index.html