Finally the day for the awaited trip had arrived.We boarded our flight to Kathmandu from New Delhi. Prior to that,taking advantage of the import free shops ,we dropped some exquisite scotch onto our shopping cart.We reached Kathmandu in noon.We were heartily Received by our freinds from Nepal.We grabbed a quick bite at a local hotel and coordinated our trip from there.The food was pretty much Indian.Thereafter we checked into a local hotel of Kathmandu in Thamel region.In the evening we went to the famous Pashupatinath Temple for the arti. Even an atheist would be moved seeing the faith of the people there. Afterwards we shopped local clothes from Thamel market and went to see the nightlife of Kathmandu.Of the many exquisite items some that can be bought are shawls,khukri, Nepali cap,stoles etc.There are multiple bars offering good music and djs.However to get the real feels one must hit the pubs and bars on friday evening which is like saturday night in India.It being a sunday offered as a lacklusture evening. We snacked onto the food and returned to our hotel pretty much satisfied with the first day at a foreign land.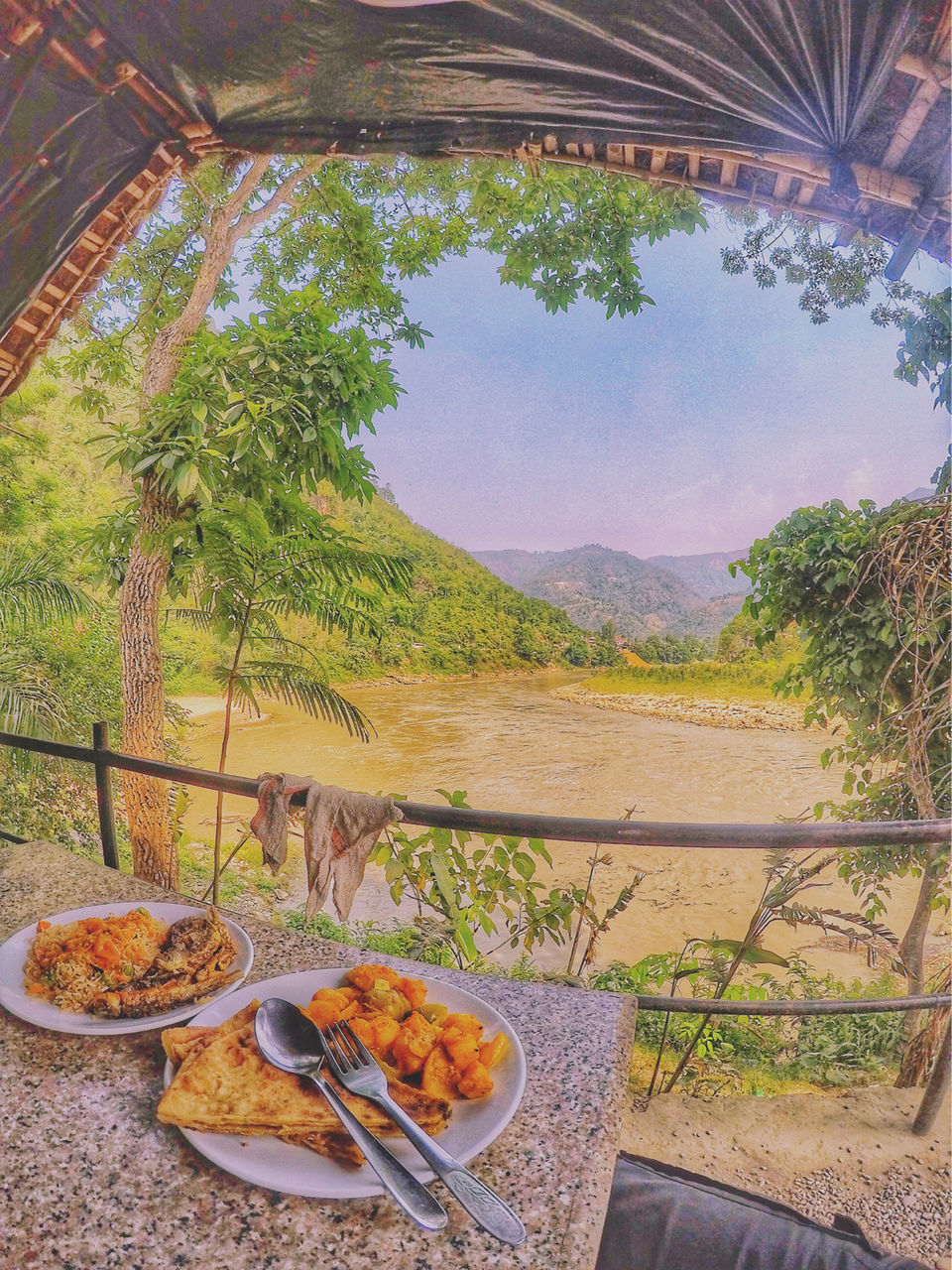 We had to wake up early morning and we left by car for Manokamna Temple, which is a well known pilgrimage in Nepal.The temple is said to have enormous power of fulfiling wishes.The road trip was idyllic.The road follows a river and with the hills offering a pictursque scene.A photographer's paradise indeed.we stopped over at a roadside restaurant for breakfast.while enjoying the view of the river and listening to the flowing water we gobbled onto our breakfast.We traveled till noon and had our lunch in similar manner. Thereafter we reached Manokamna temple.we had to take a cable car ride of 4 km to reach the top.clubbed with rain,the rain the panoromic view was a heavenly bliss. On the hilltop,one can find the temple and alongwith it countless devotees standing in a long queue waiting for their wishes to be fulfilled.After darshan we came down by the cable car simultaneously enjoying the serene rain drenched beauty and resumed our journey to Pokhara amidst heavy rains.In the evening we reached Pokhara and checked into a lakeside hotel.At night,we wandered into the streets of pokhara exploring the clubs there.The busybee club is a must for anyone going out there.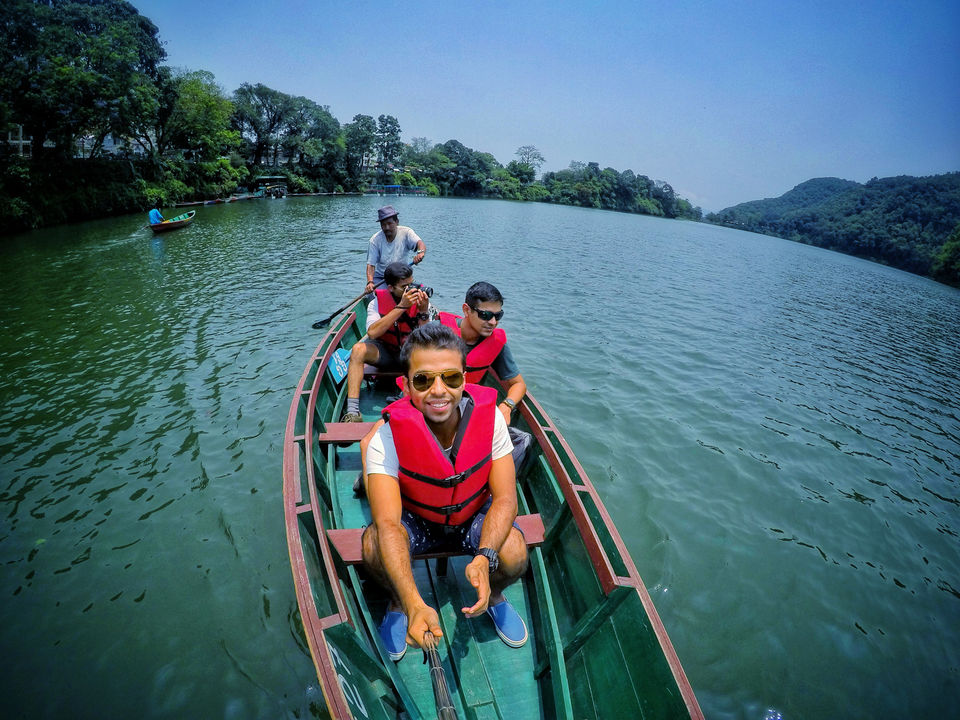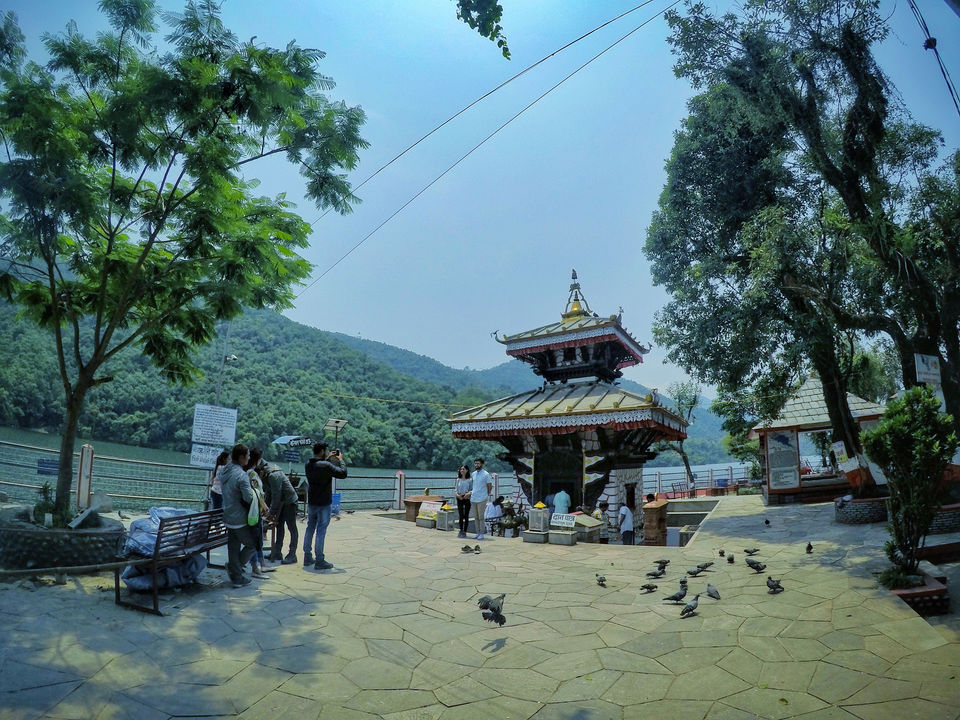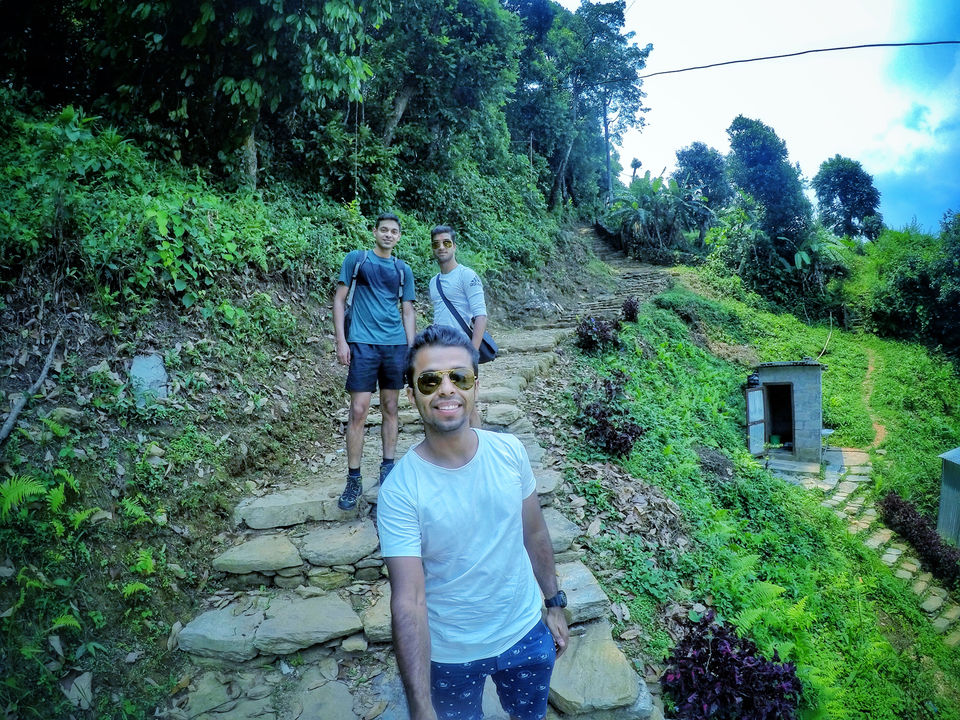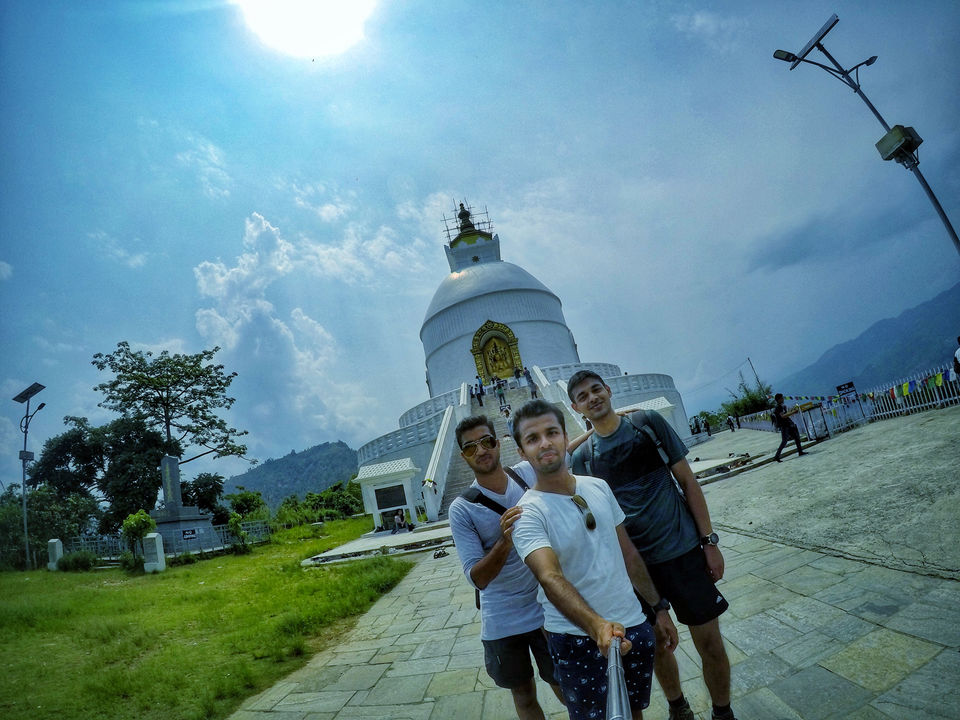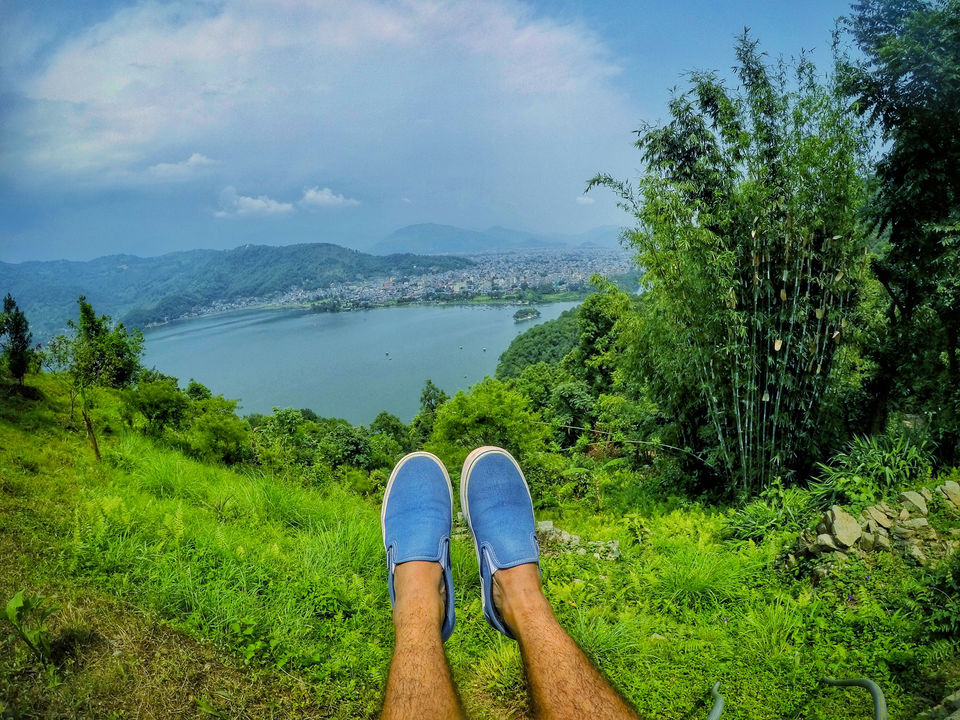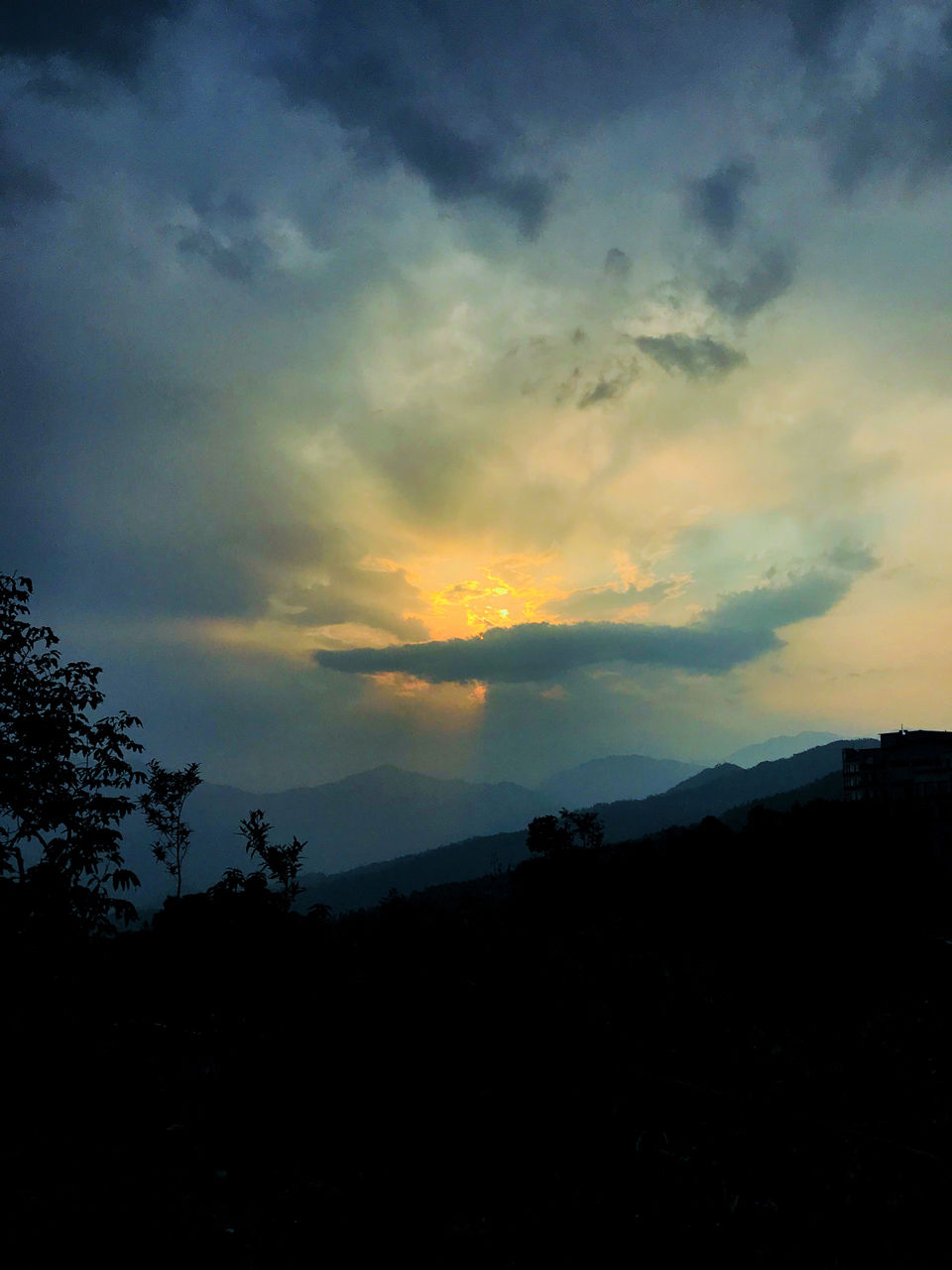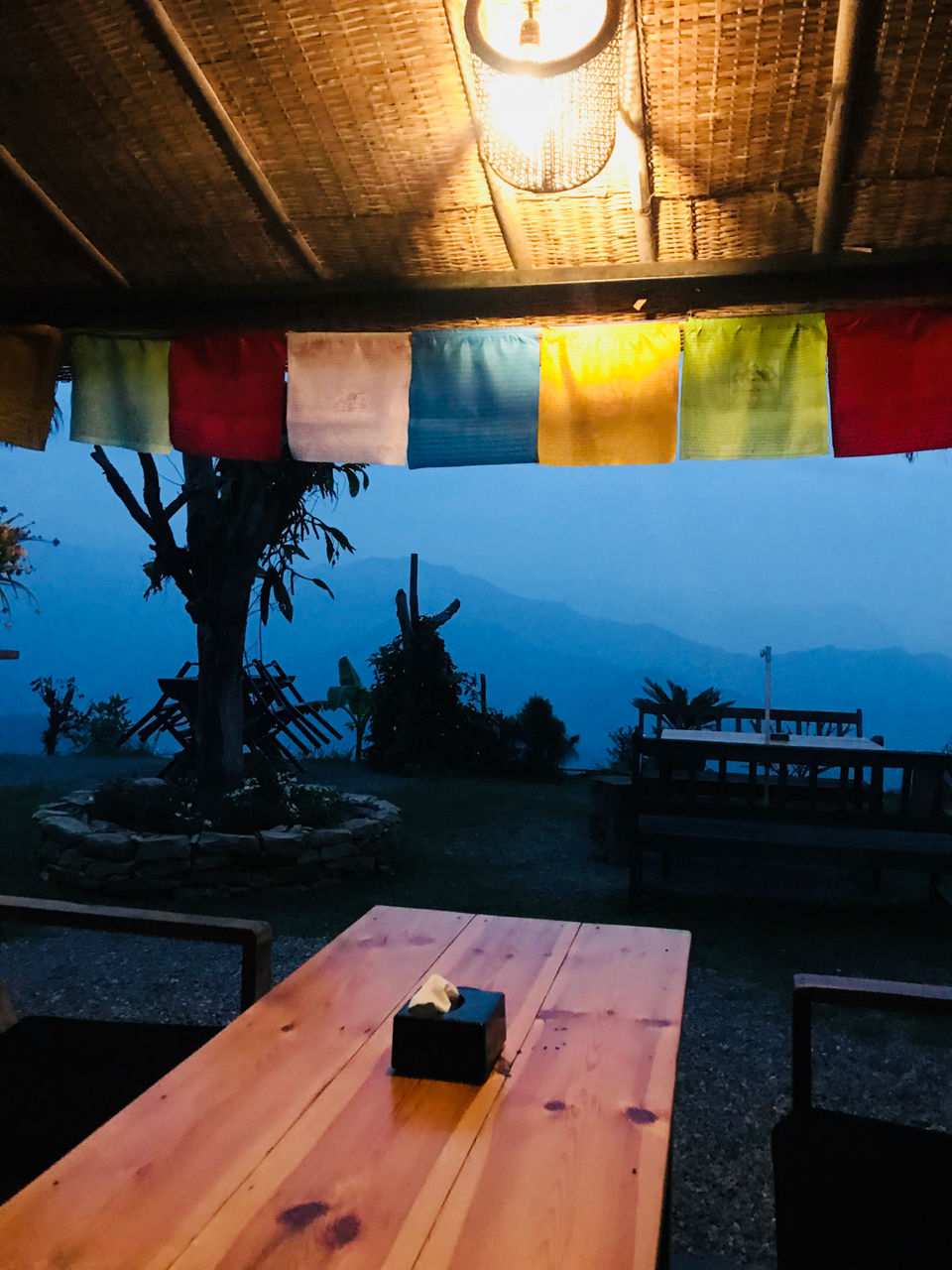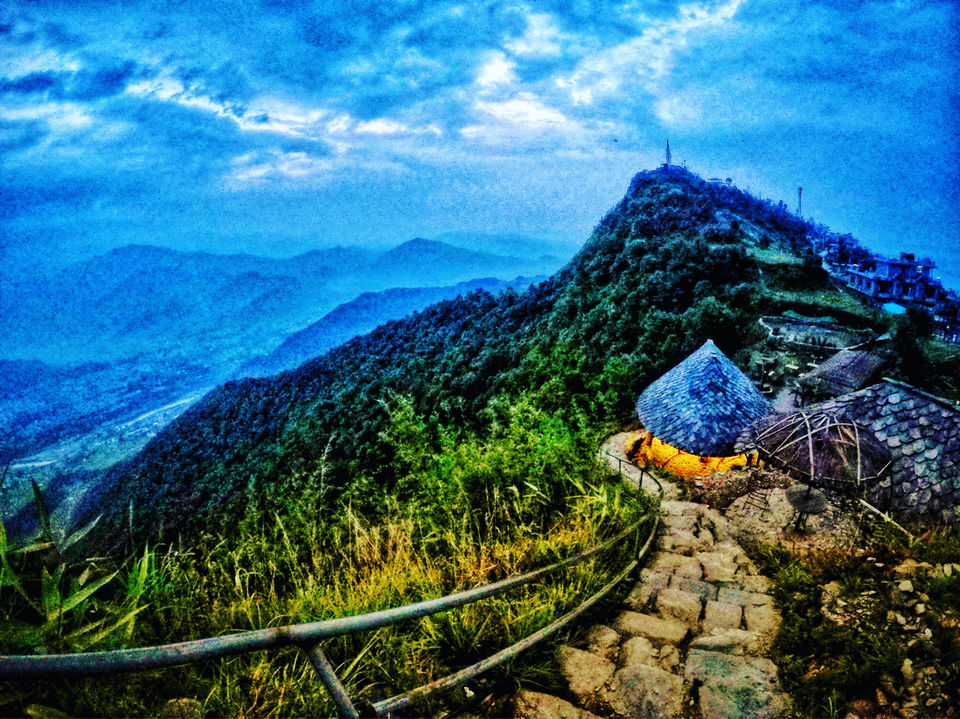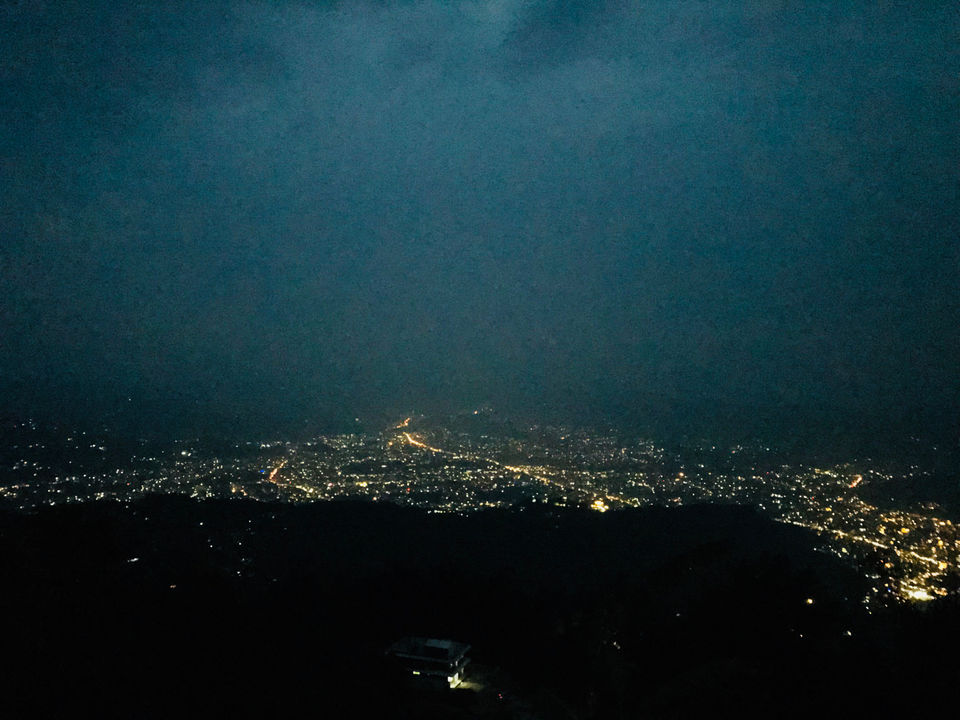 We set out in noon after having breakfast at a local hotel.We took a boat which at first rowed us to a temple,thereafter left us at the starting point from where we were supposed to trek to the world peace pagoda.We started our trek and the majestic view of the town from above kept us glued.After reaching at the top we admired the beauty from the top and from the other side we took a cab that took us to Devi falls,thereafter the cab left us at our hotel.We packed our stuff and left for Sarangkot,from where we were supposed to begin our paragliding the next day.We stayed at
Bhanjyang Village resort which offers a nice view point for enjoying the sunset. We stayed up till late gossiping and admiring the view.
In morning we did paragliding from Sarangkot top. It was an amazing experience to watch the city from a place higher than the hilltop. This is the place one must try paragliding for the view is breathtaking. After that we were taken to Seti river where we did rafting. The rapids were challenging enough and would definitely fill thrust for adventure.In the calm waters of Seti river, we took a dip as well.In the evening we strolled in the market and bought local cashmere clothes which are a delight for everyone.Once again we ventured into the streets of Pokhara and tried the local cuisine as well.For a change one can try the Thakali cuisine.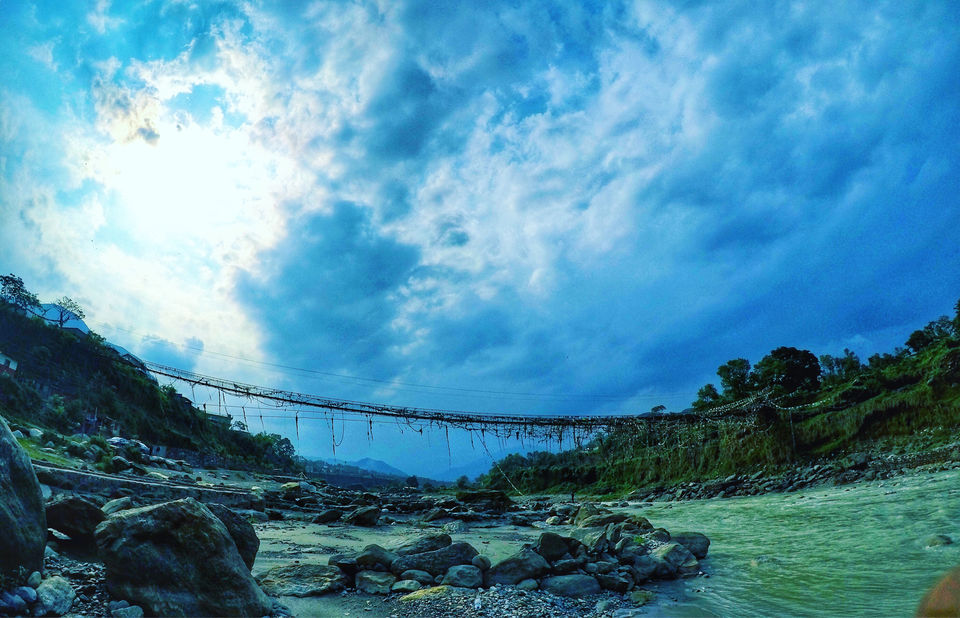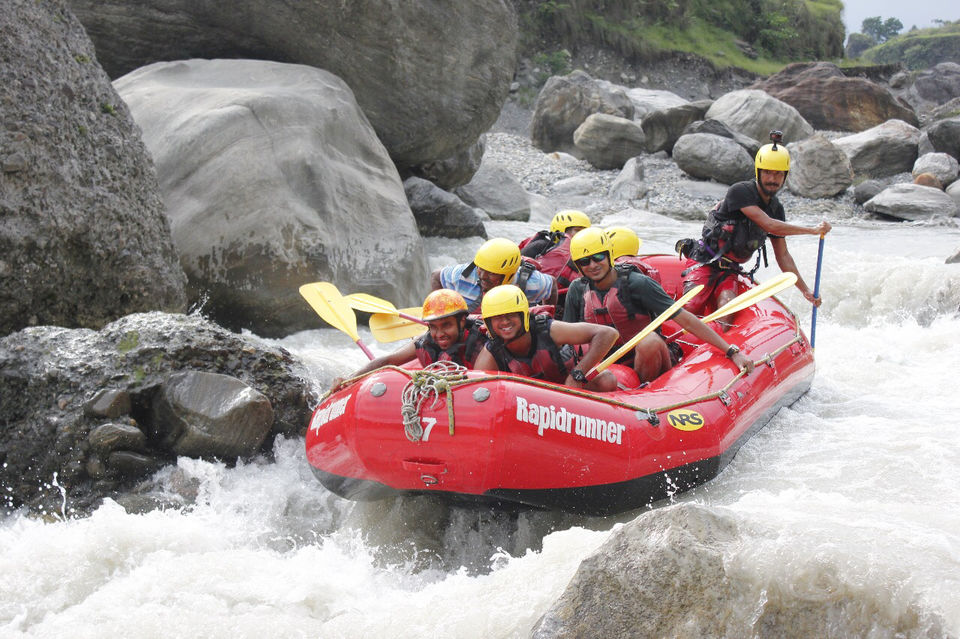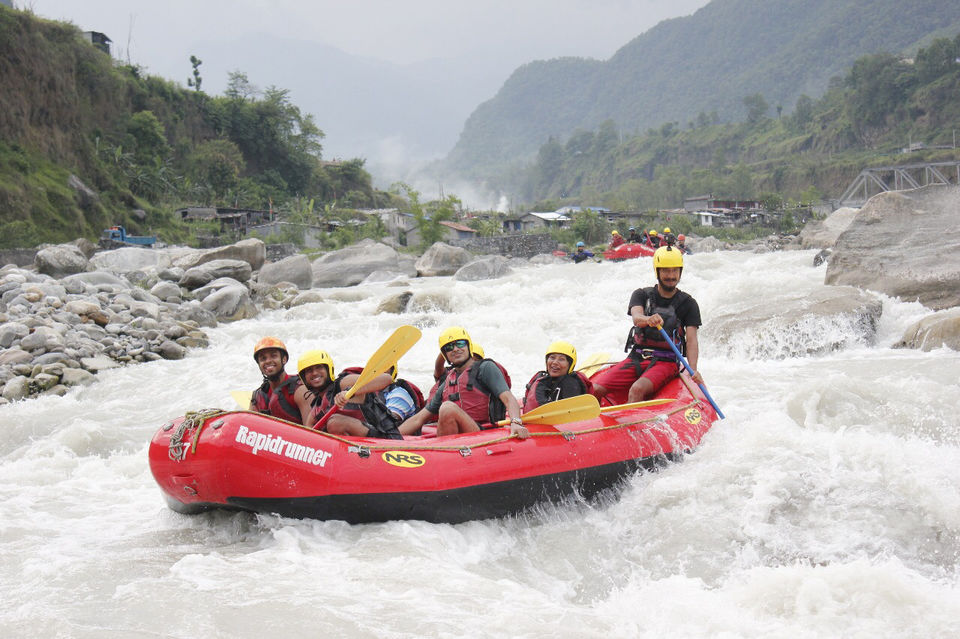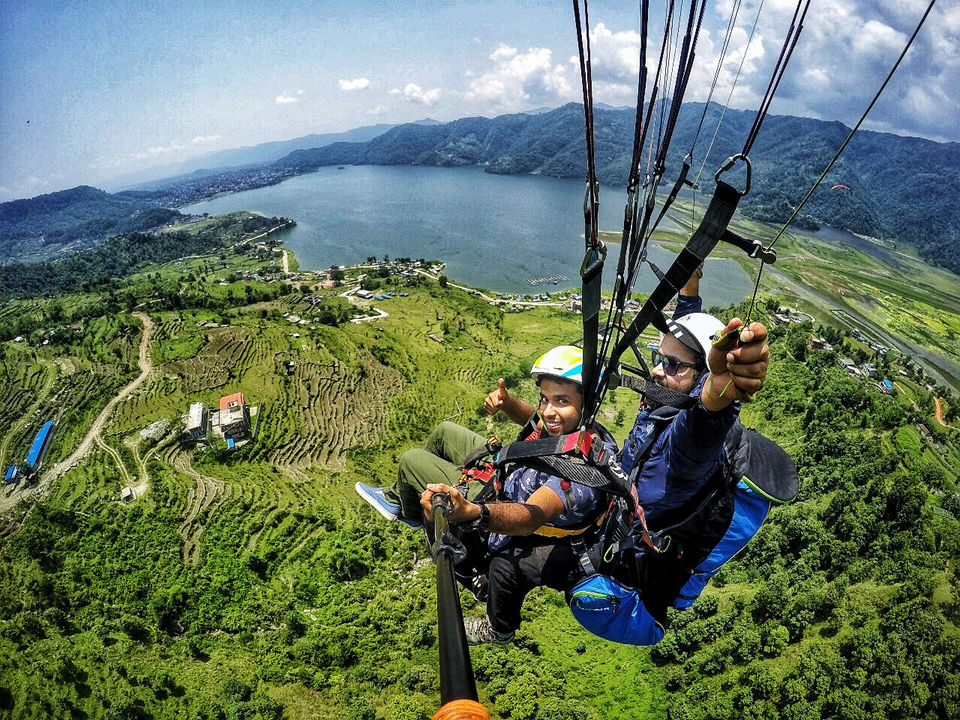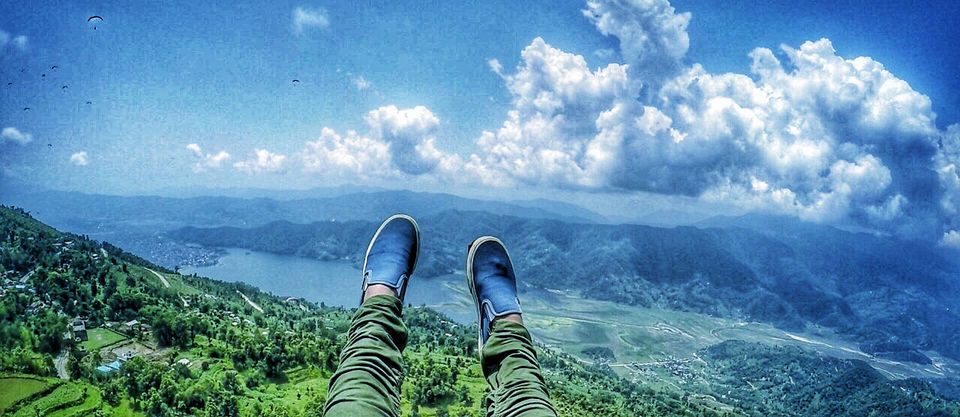 In morning we left for jalbire by bus . Jalbire is canyoning site. We donned on the suites and equipments and climbed up towards waterfall. We completed various activities like sliding jumping rappling on the waterfall. It was an experience quite different from the conventional water parks.After lunch we proceeded to chitwan and checked into our resort.After an evening swim we proceeded to view a cultural rvening organised for us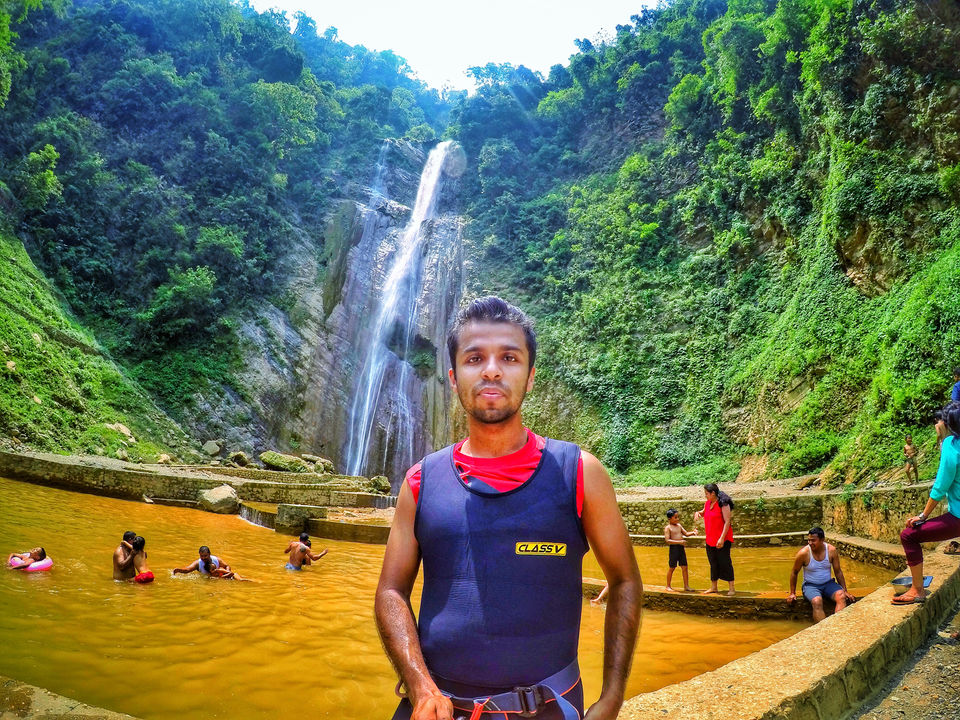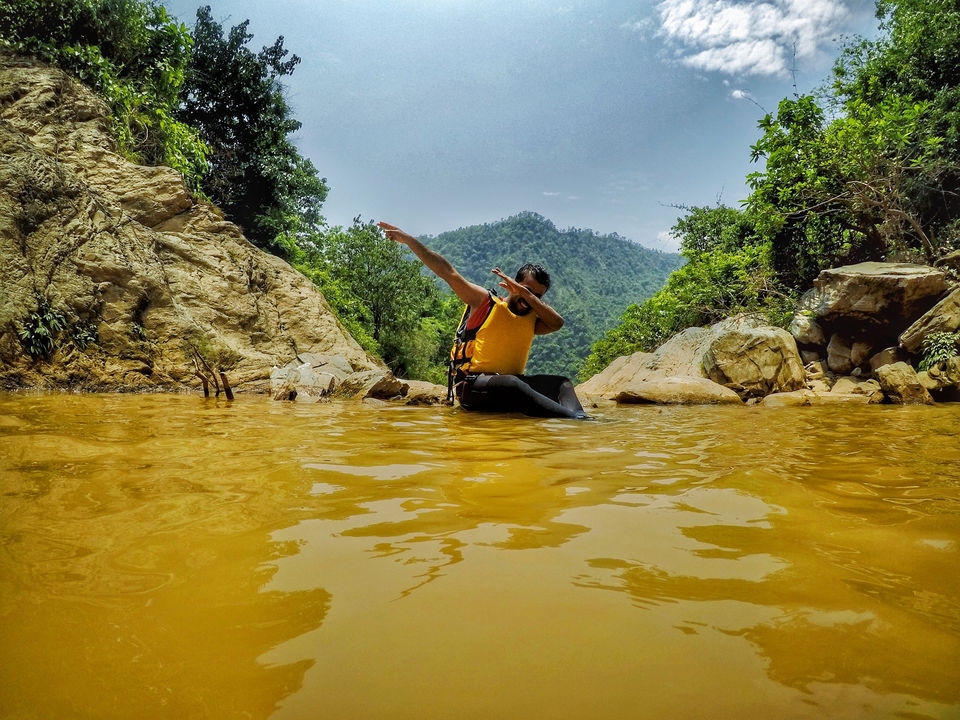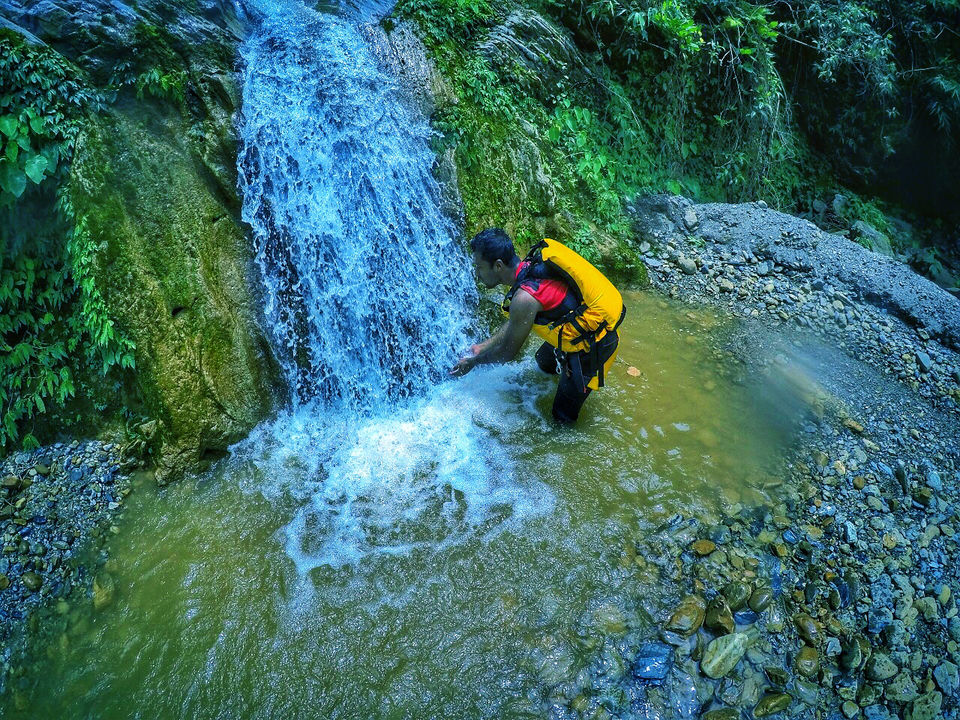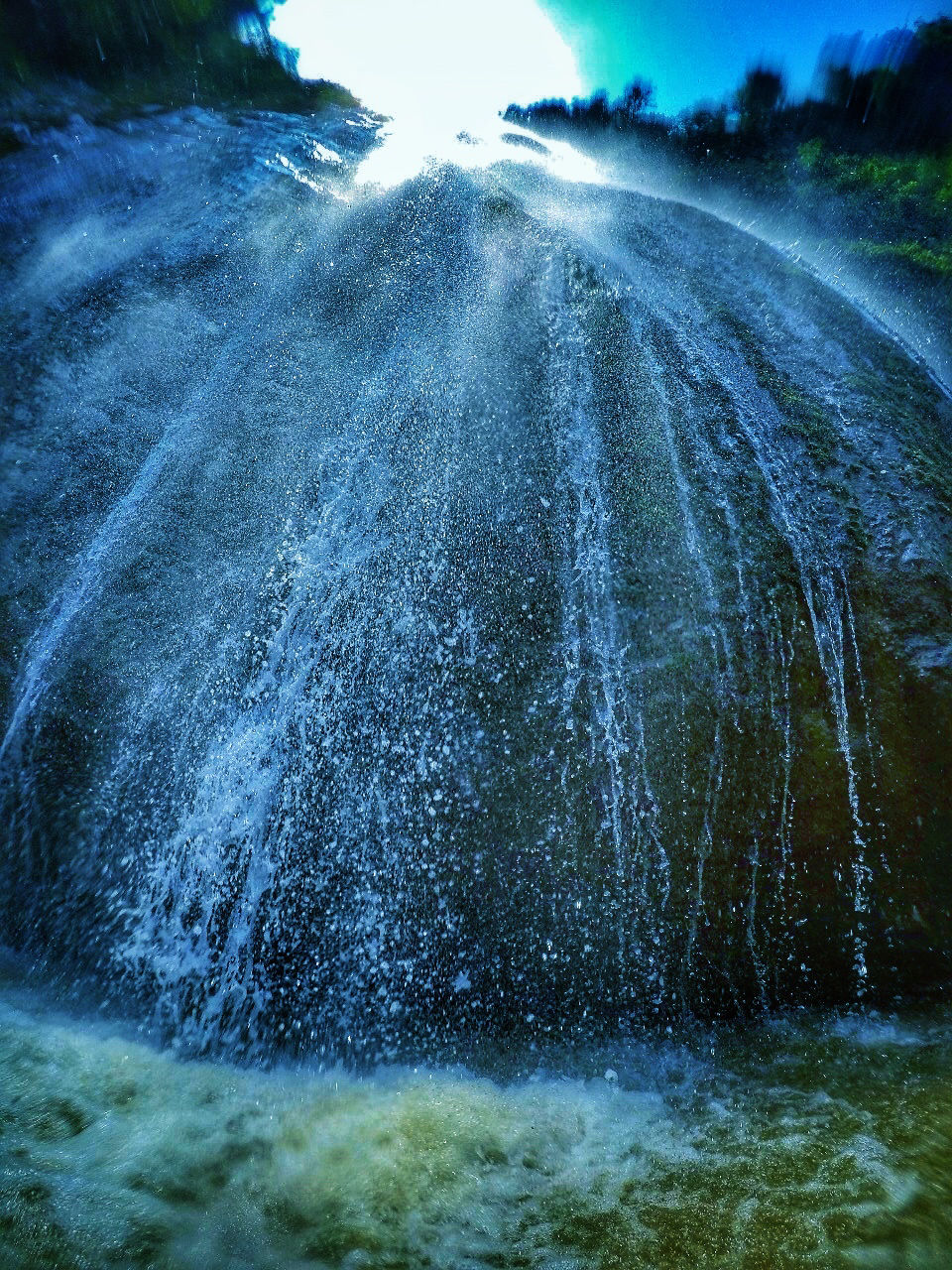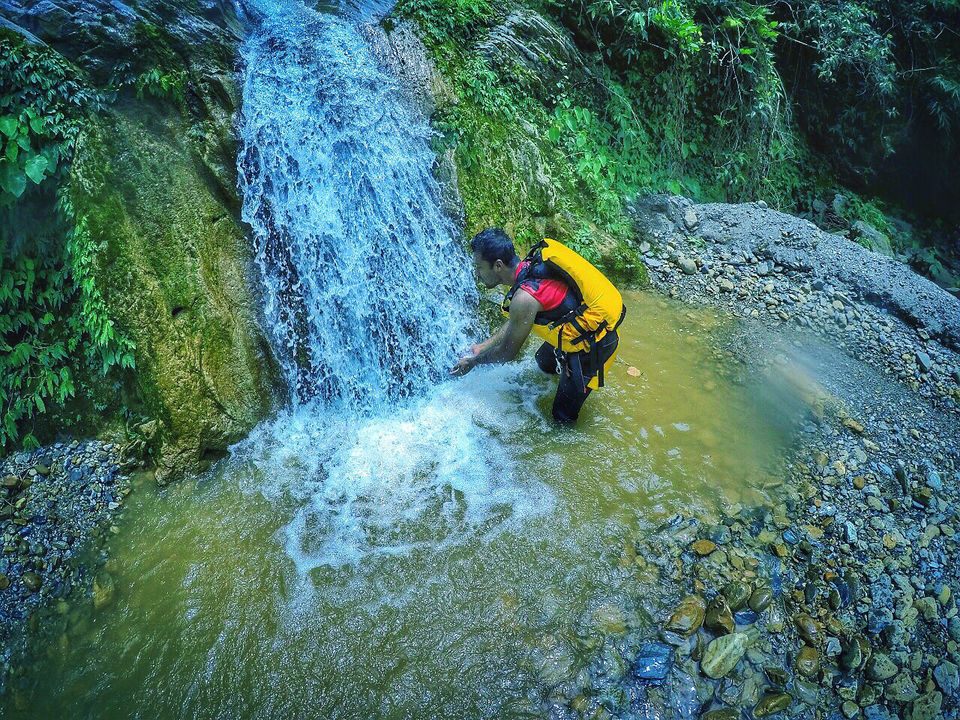 Early morning we left for a canoe ride.We rode on a canoe that drifted past many crocodiles in a shallow river. We also sighted many pretty birds.Thereafter we proceeded on nature walk and visited elephant breeding centre.We also saw elephant bath. In noon we proceeded for jungle safari on a jeep. The safari lasted good 4 hours and we could see bear rhino deer and some reptiles.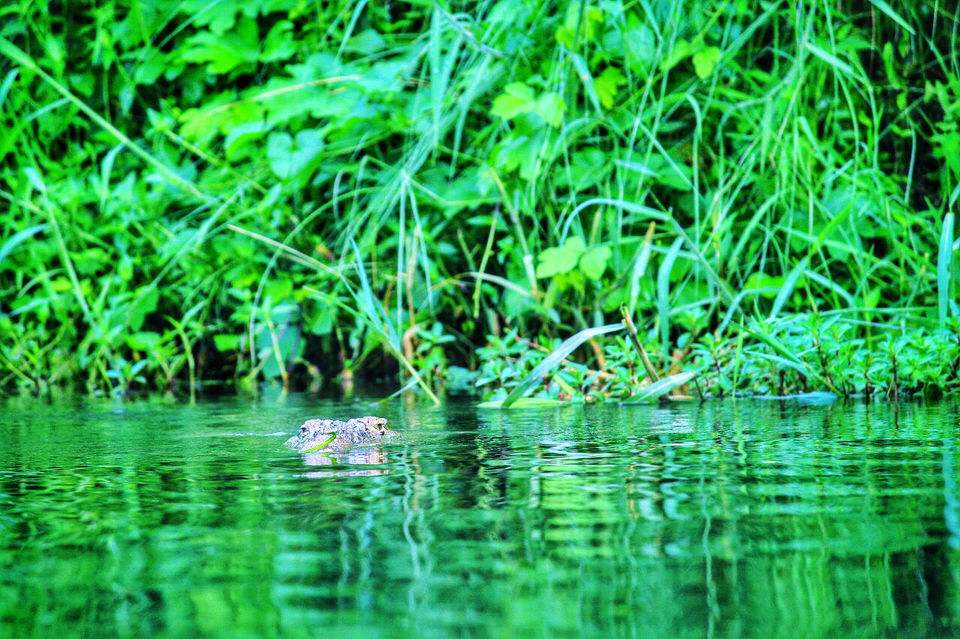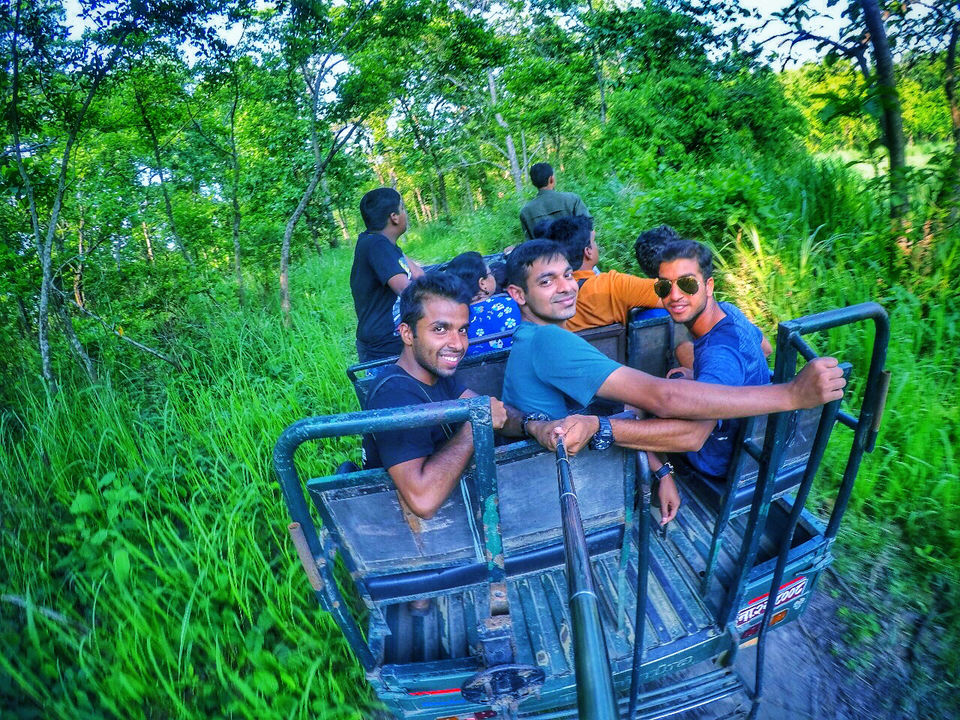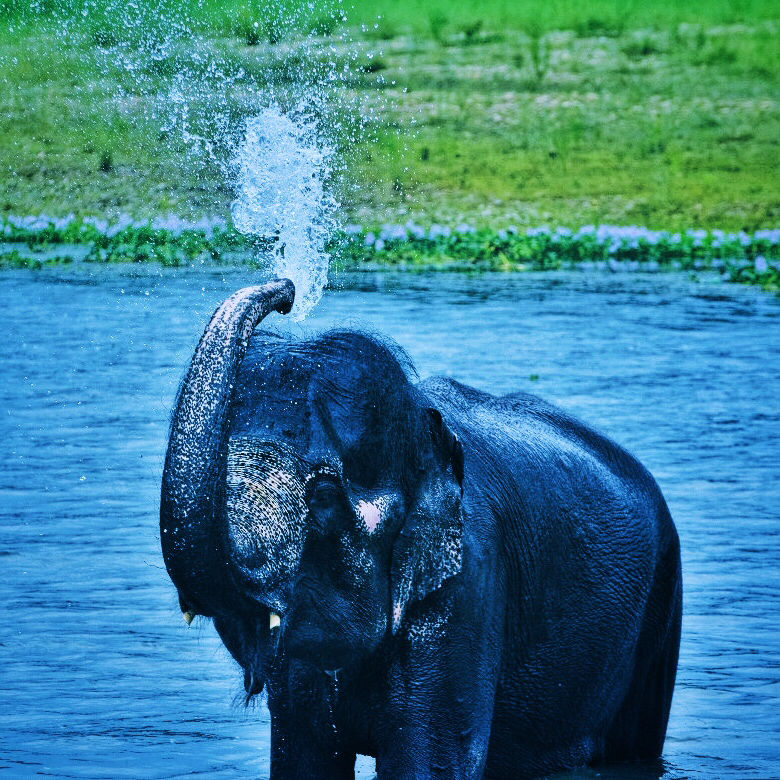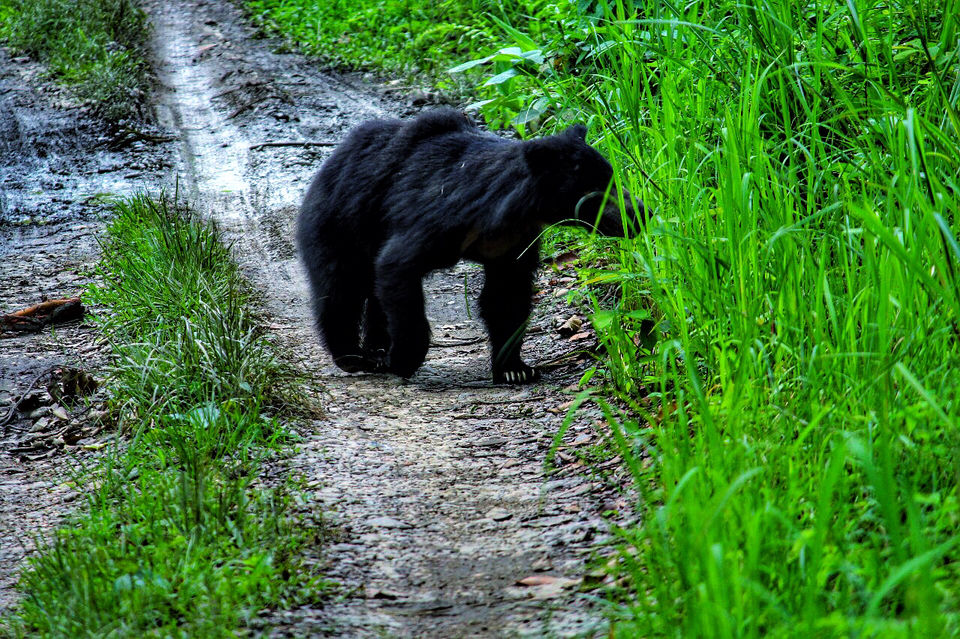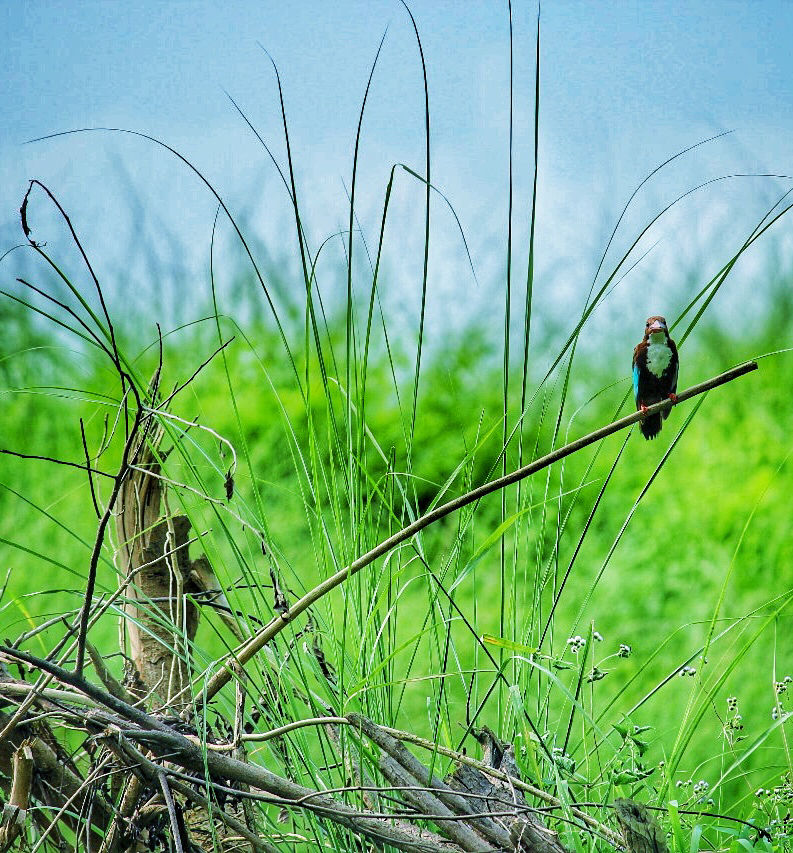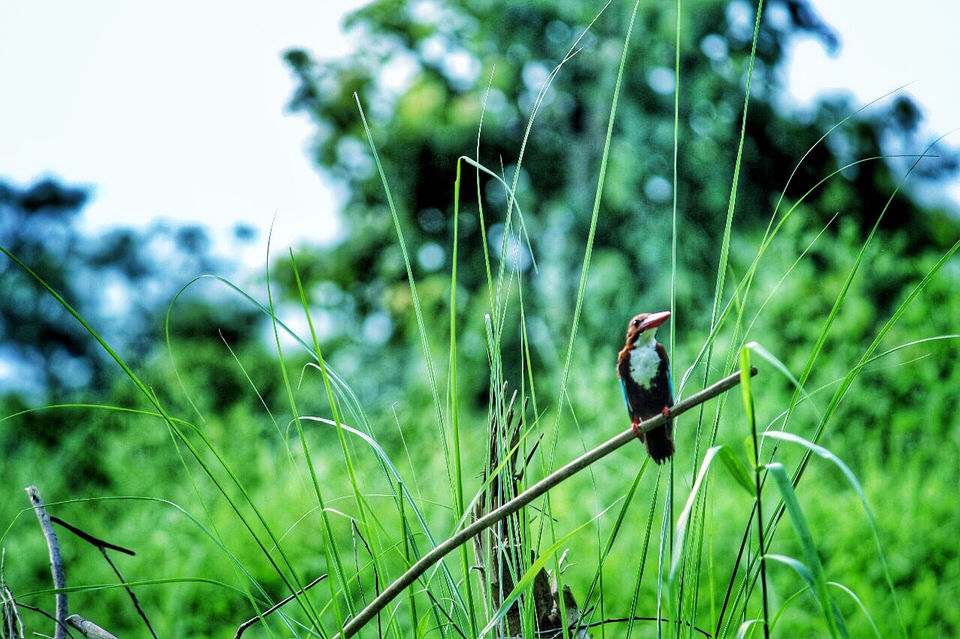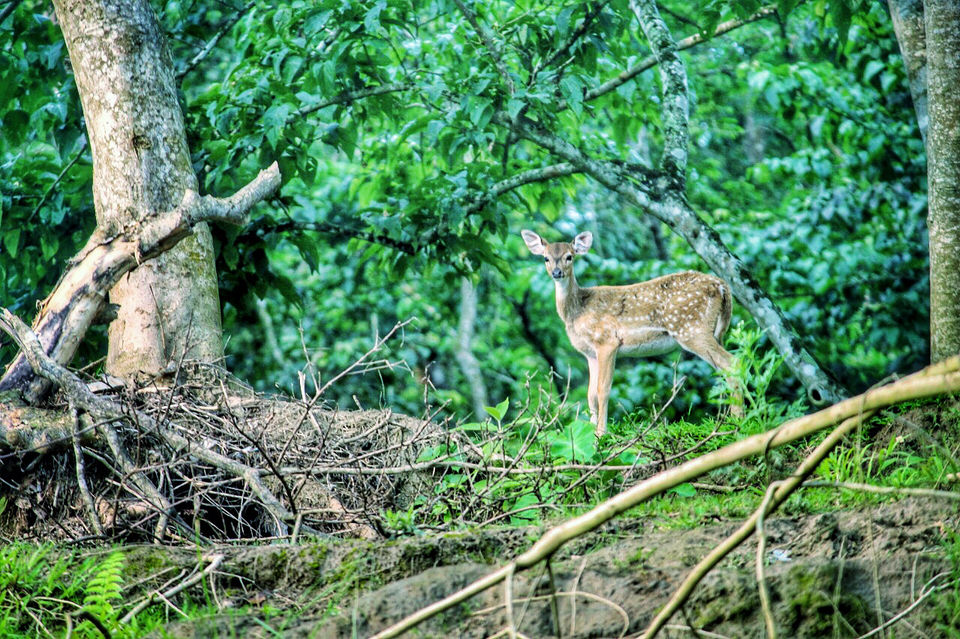 We returned to India by road through birganj