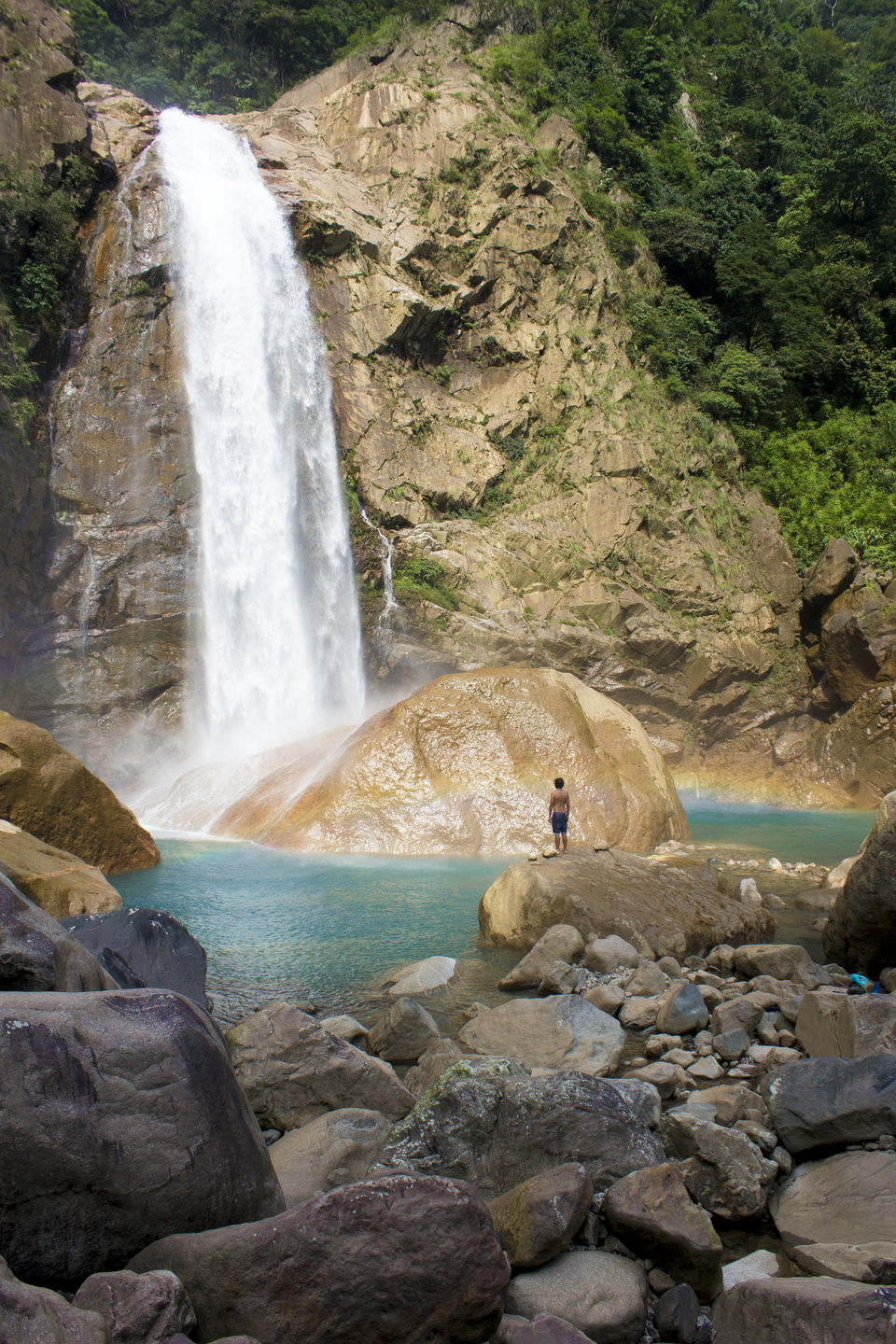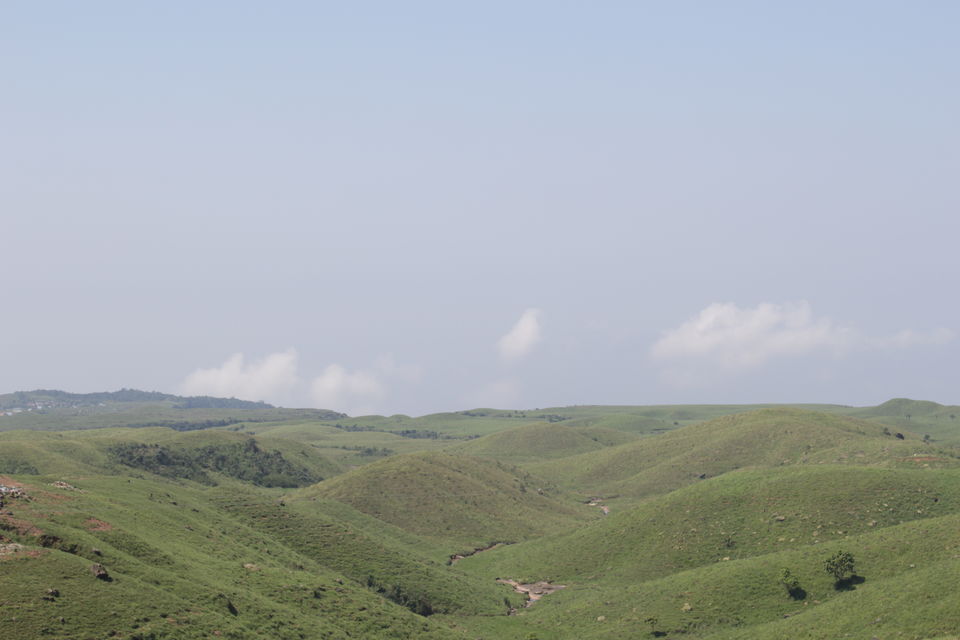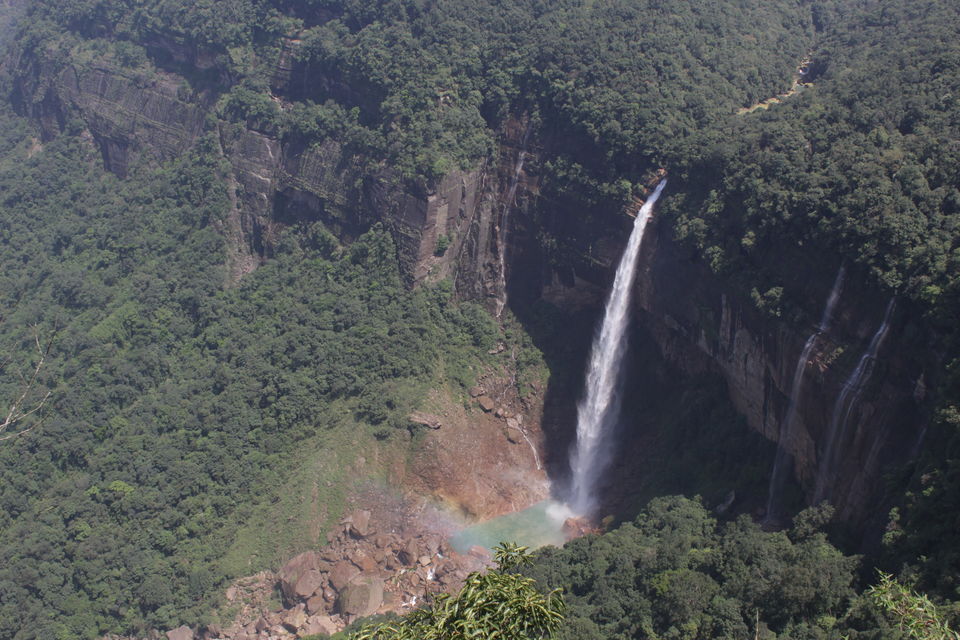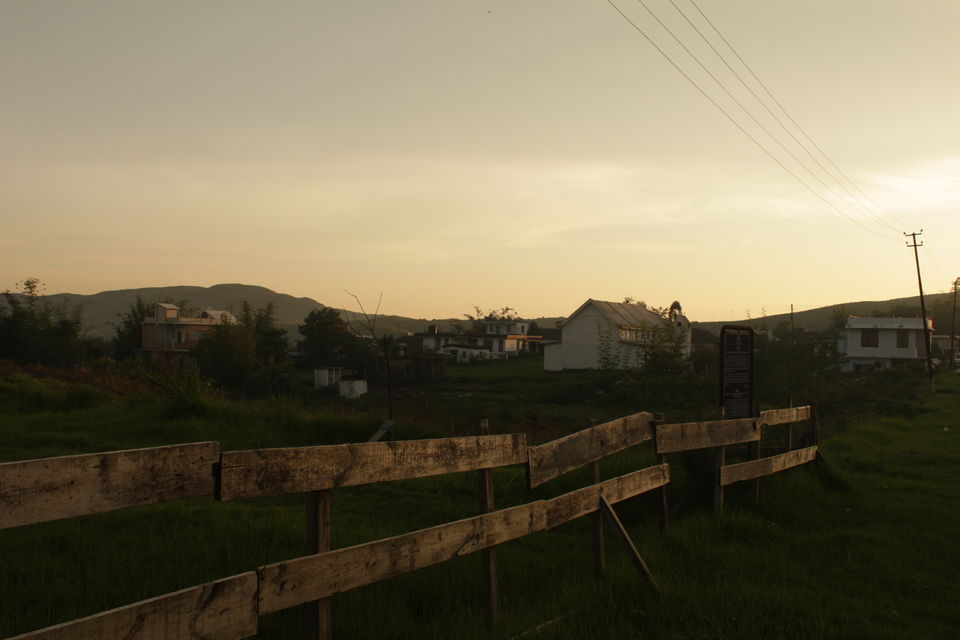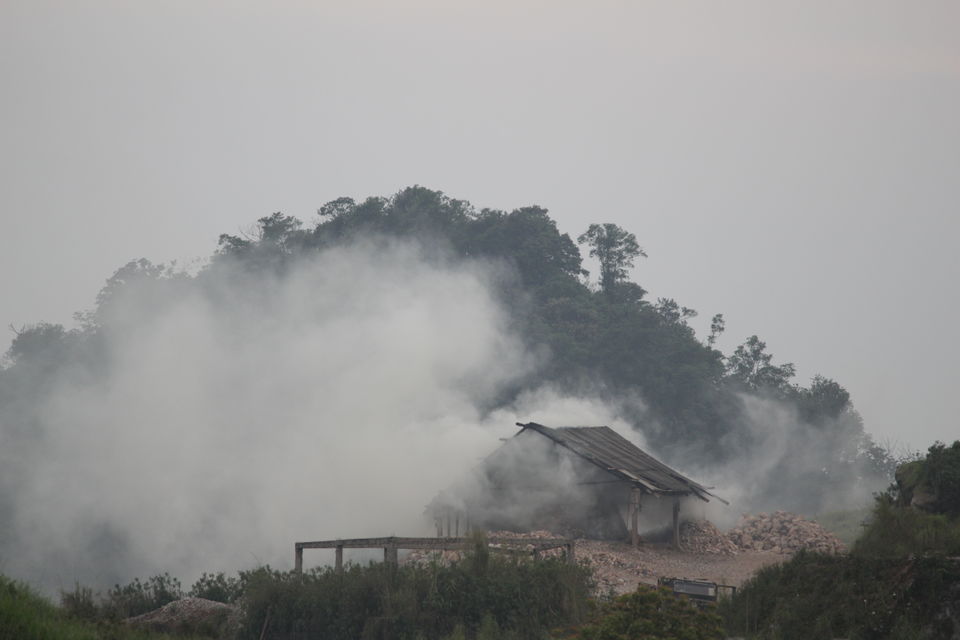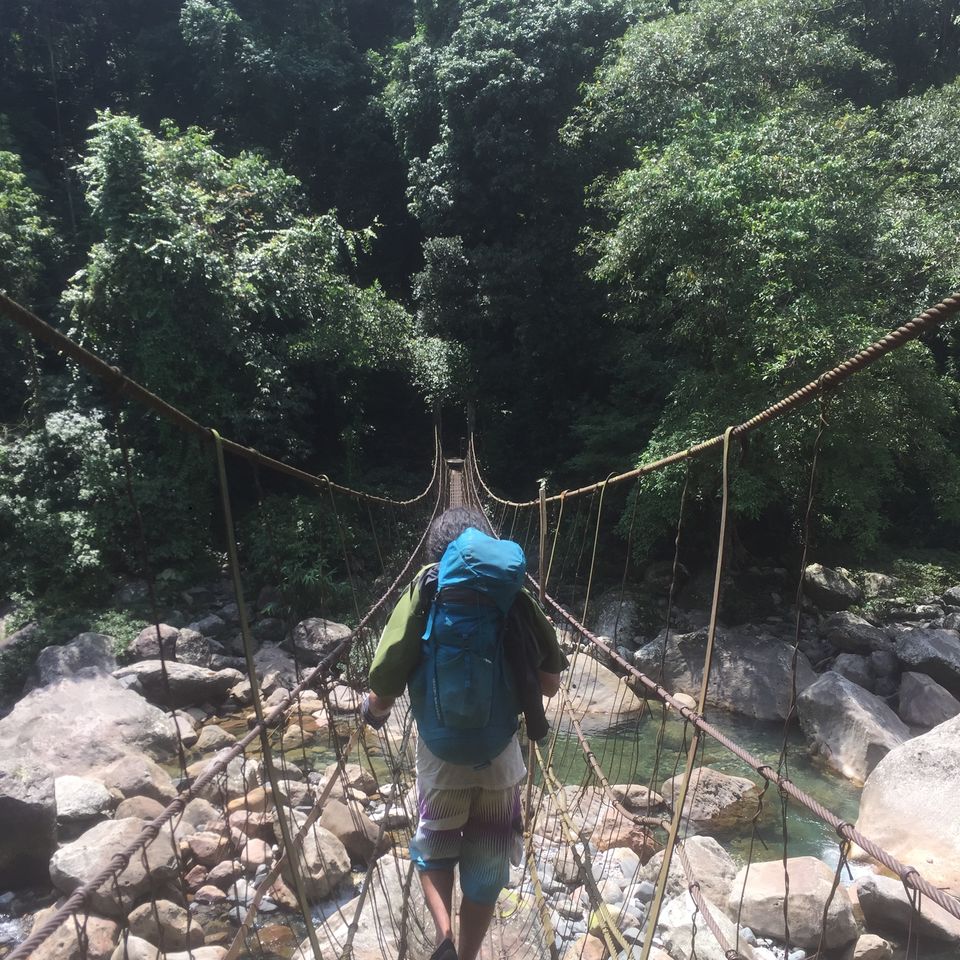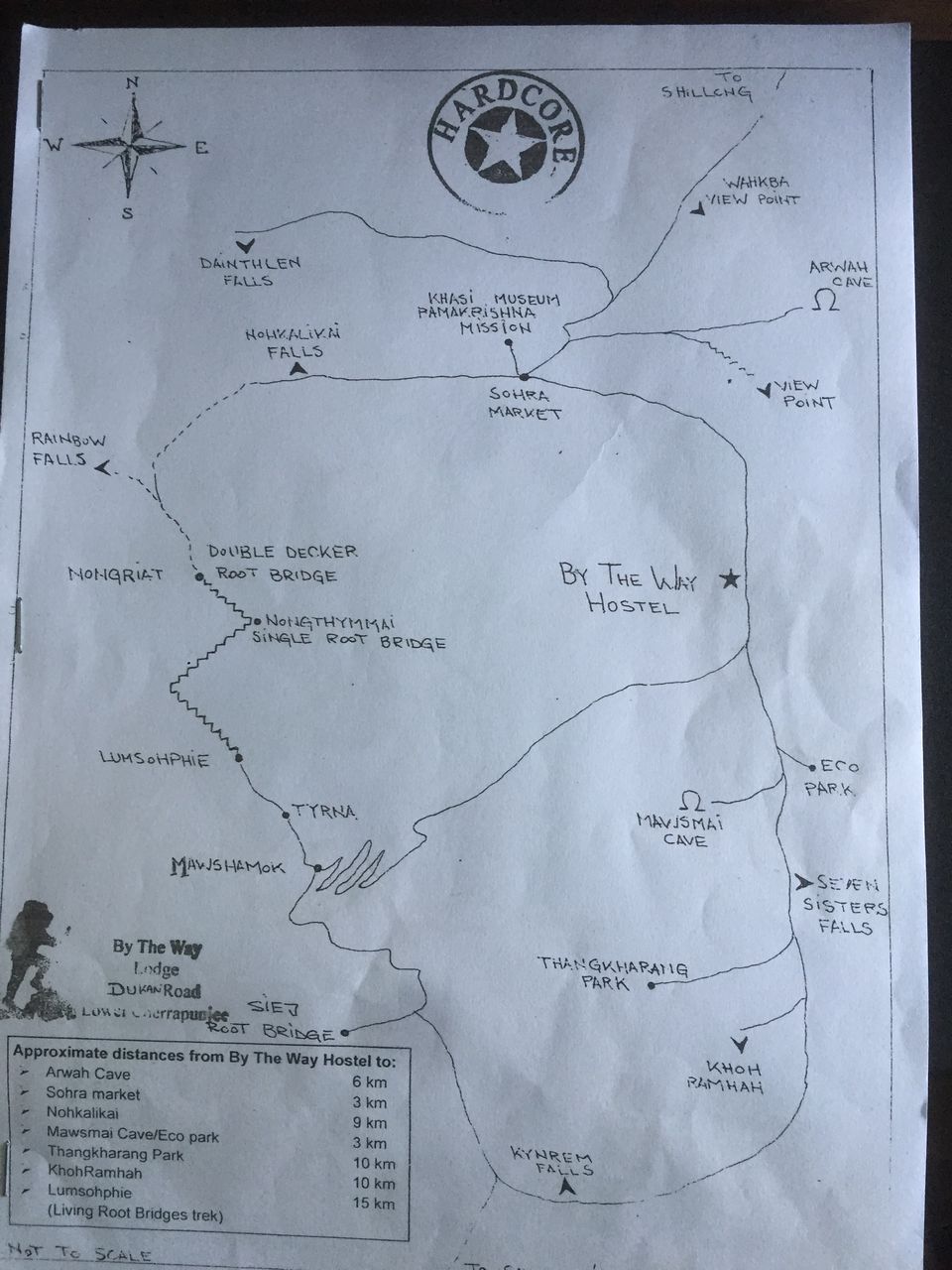 The Trek

I was staying in a dorm at "by the way hostel", and the owner suggested to visit Nongriat, a place with root bridges, and asked that I must stay there if I really want to feel the place. I met this guy in my dorm who was also planning to go there, so we planned to leave together by a public bus from cherrapunji till Tyrna Village. If you are a backpacker, it's easier to hitch a hike in Meghalaya then to get public transport. While waiting for the bus we got lucky with a free ride from cherrapunji to Tyrna. We knew about the 3 km hike, which we thought would be easy, but didn't have a clue about the 3500 stairs, we had to climb down after the hike which is one of the 2 ways to reach Nongriat. Another way is to trek down from Nohkalikai Falls(the tallest plunge waterfall in India), which would have been more awesome only if we had known. Anyways once we started climbing down the stairs with our backpacks, we realized that coming back up would not be an easy play, and just when our stamina started giving up, we met this couple from Sweden just to realize that we were not even halfway to the village. So we took a break and smoked up to fuel up. Just before reaching the village we took detour to the longest root bridge, and decided to jump in the next pool we see to cool down after such a tiring trek. To our luck we found a cool cave that was glowing neon green as there was a little opening for light to come in through the water. I was blown away as I could never even imagine a beauty like this in my dreams. We swam for like 2-3 hours and we were really hungry. Luckily there were some village kids who were opening up a jackfruit. I asked if we could have some and this guy opened another Jackfruit and asked have as much you want (Jackfruit grows literally everywhere in the village) .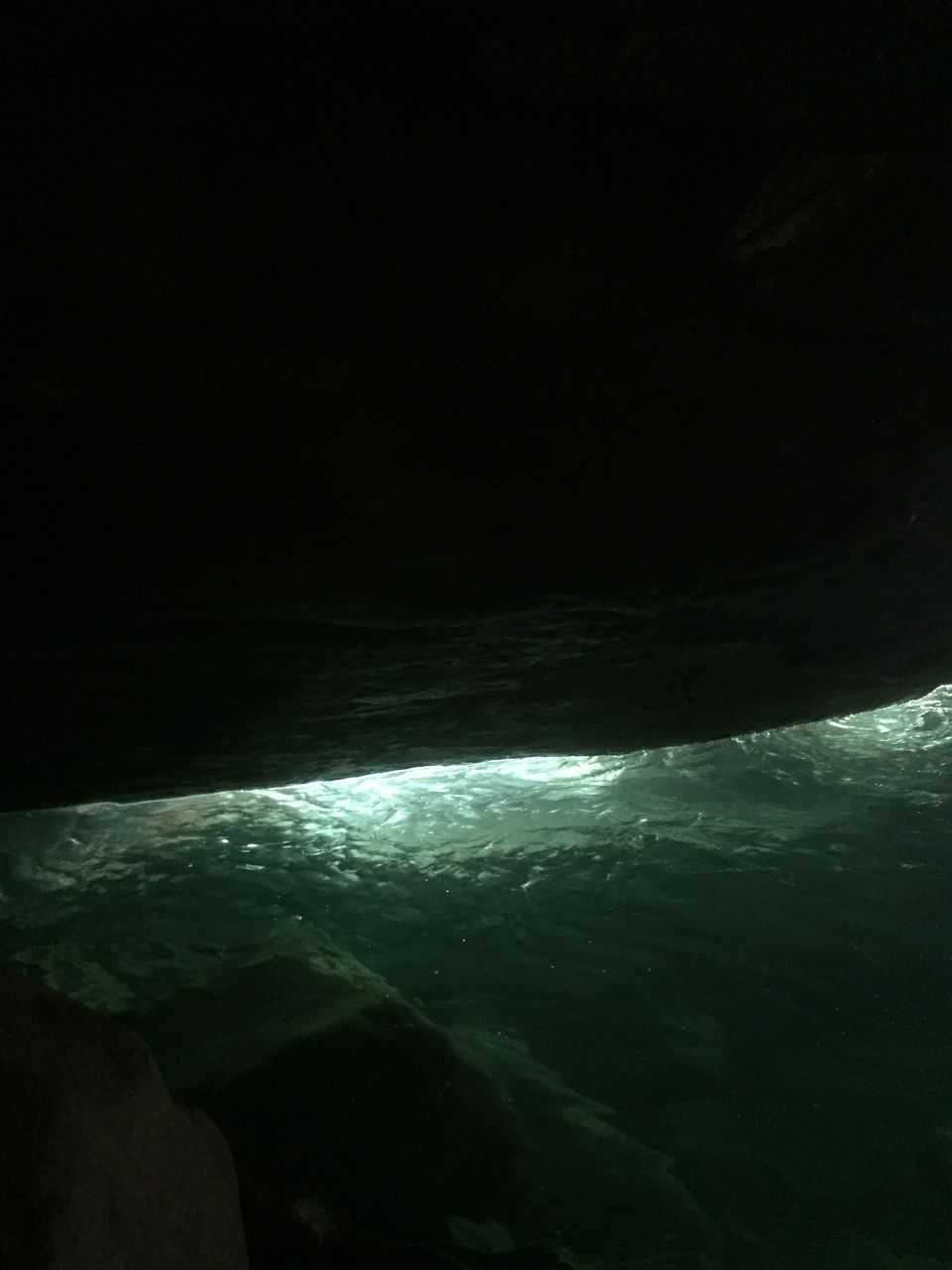 There are 3-4 home stays in Nongriat, we stayed in Serene homestay. It costs us 300 bucks per night, and there are cheaper ones too but we are glad we stayed in Serene. The owner of the place is Byron, and he only give rooms to backpackers, who are planning to stay there for a while. There can't be enough said about the place, it's perfect except there is no wash basin so you have to wash your hands in the washroom only :P. You can get toilet papers, cold drinks, water bottles, cookies, muffins, just keep a tab of what are you taking and pay while leaving. The food is delicious and will give you exotic feel. French toast, sunny side up, and the fruit porridge is the best. They have buffet dinner (only veg), menu of which is decided by the owner only, however, if you want anything made he can cook for you. Best part about the homestay are the kids. The owner has 5 kids Nakita, Josephine, Freddie, Serenity, and Frankie, everyone has a different story behind their names. Such cool kids, will never let you get bored. If you look out from the gate of the common room, though it's not easy to spot but if you take a close look, on the top of the mountain you'll see a small waterfall which goes in all the directions, sometimes it goes against the gravity.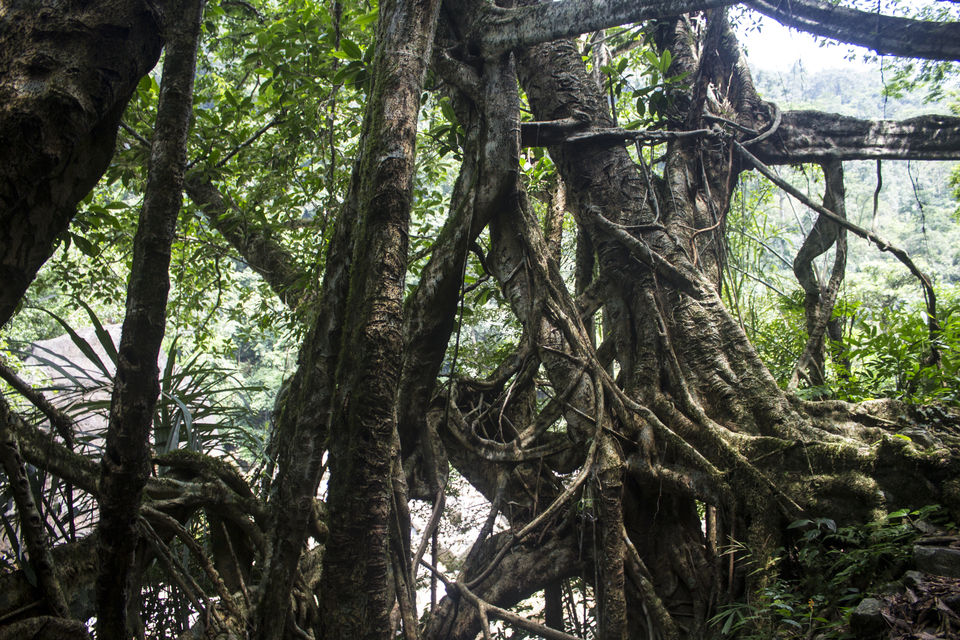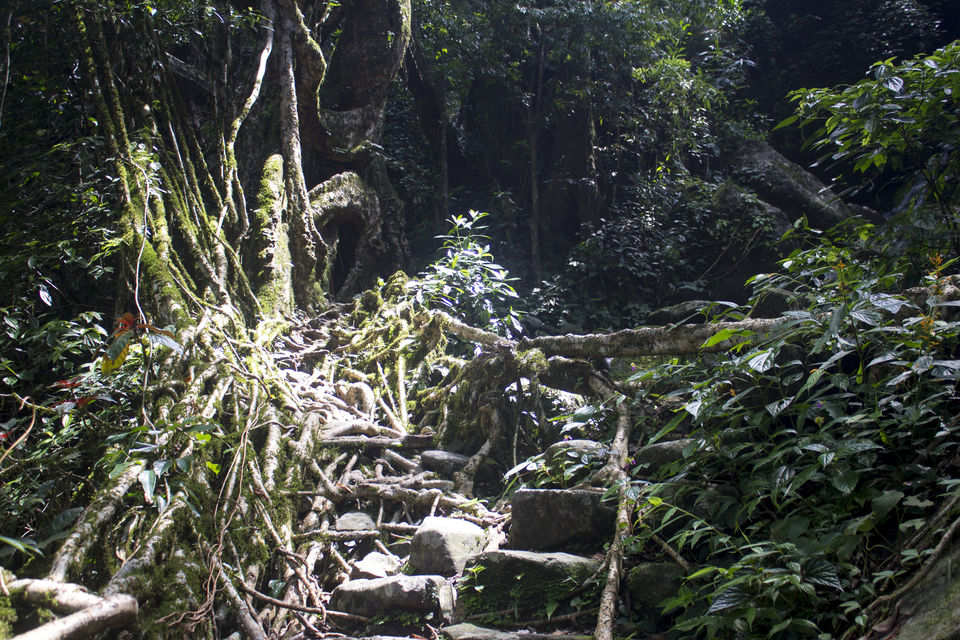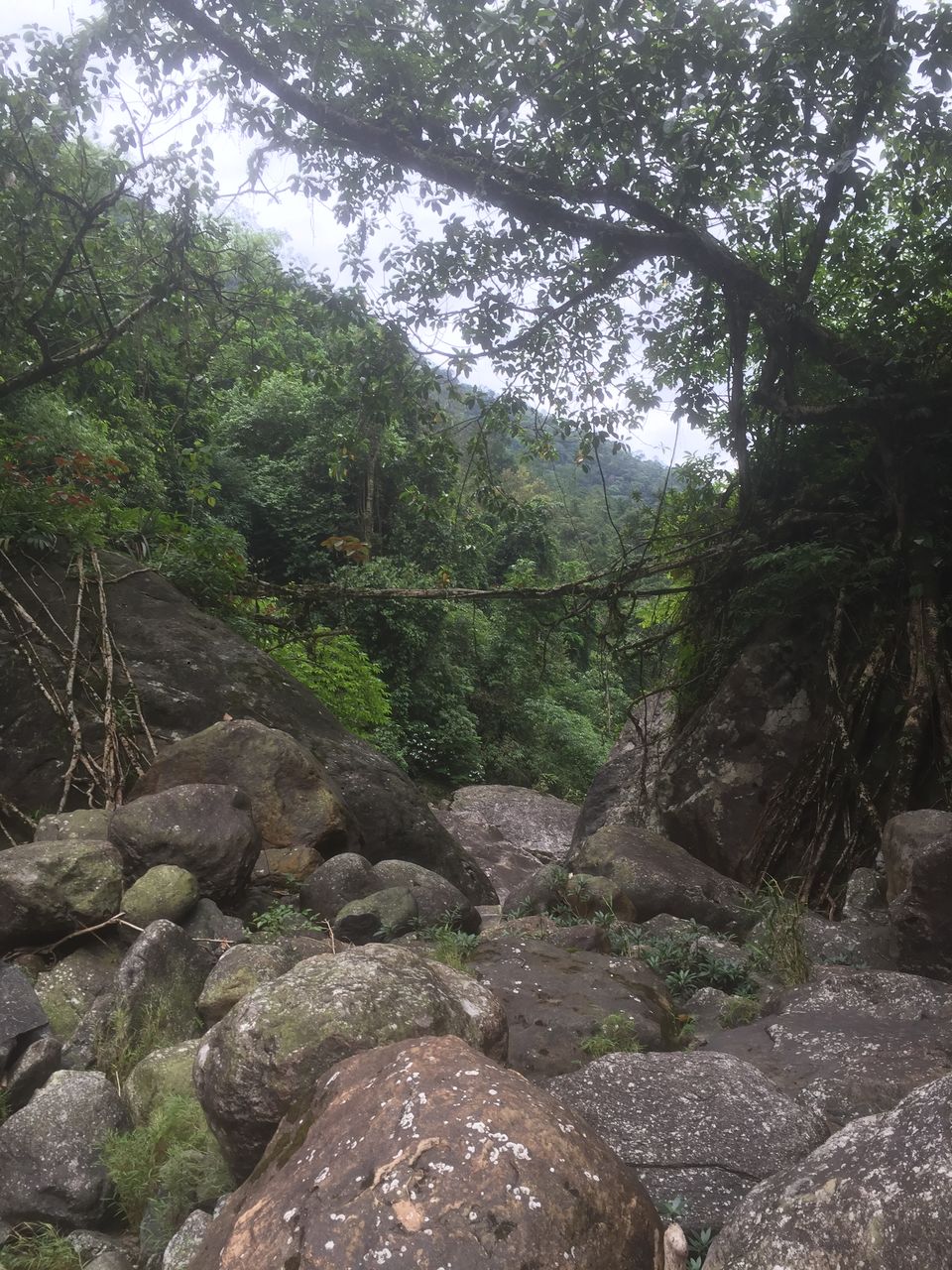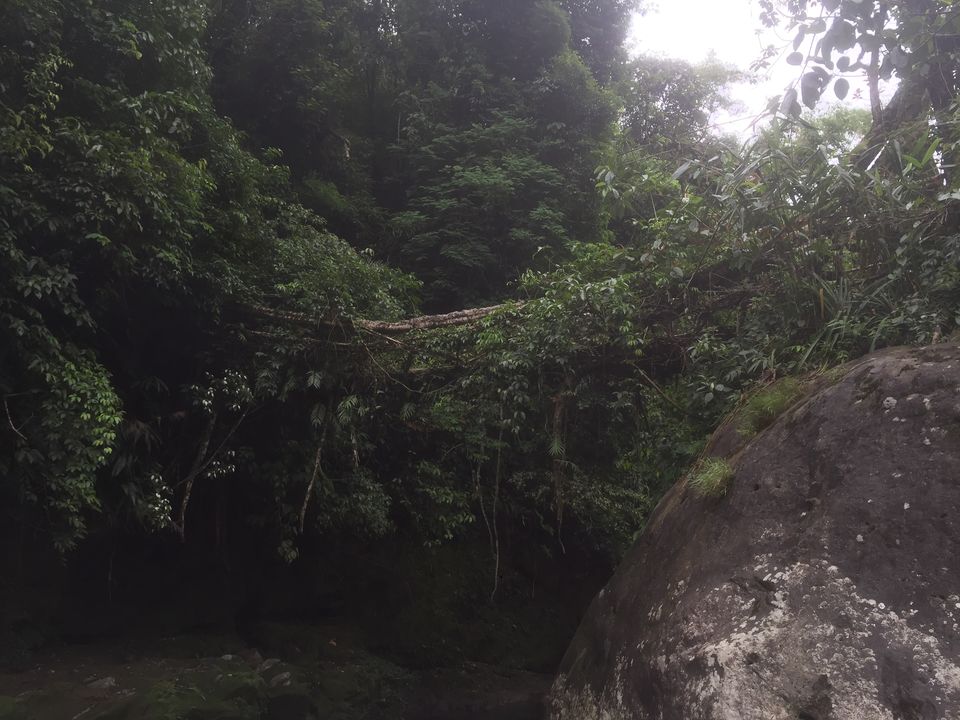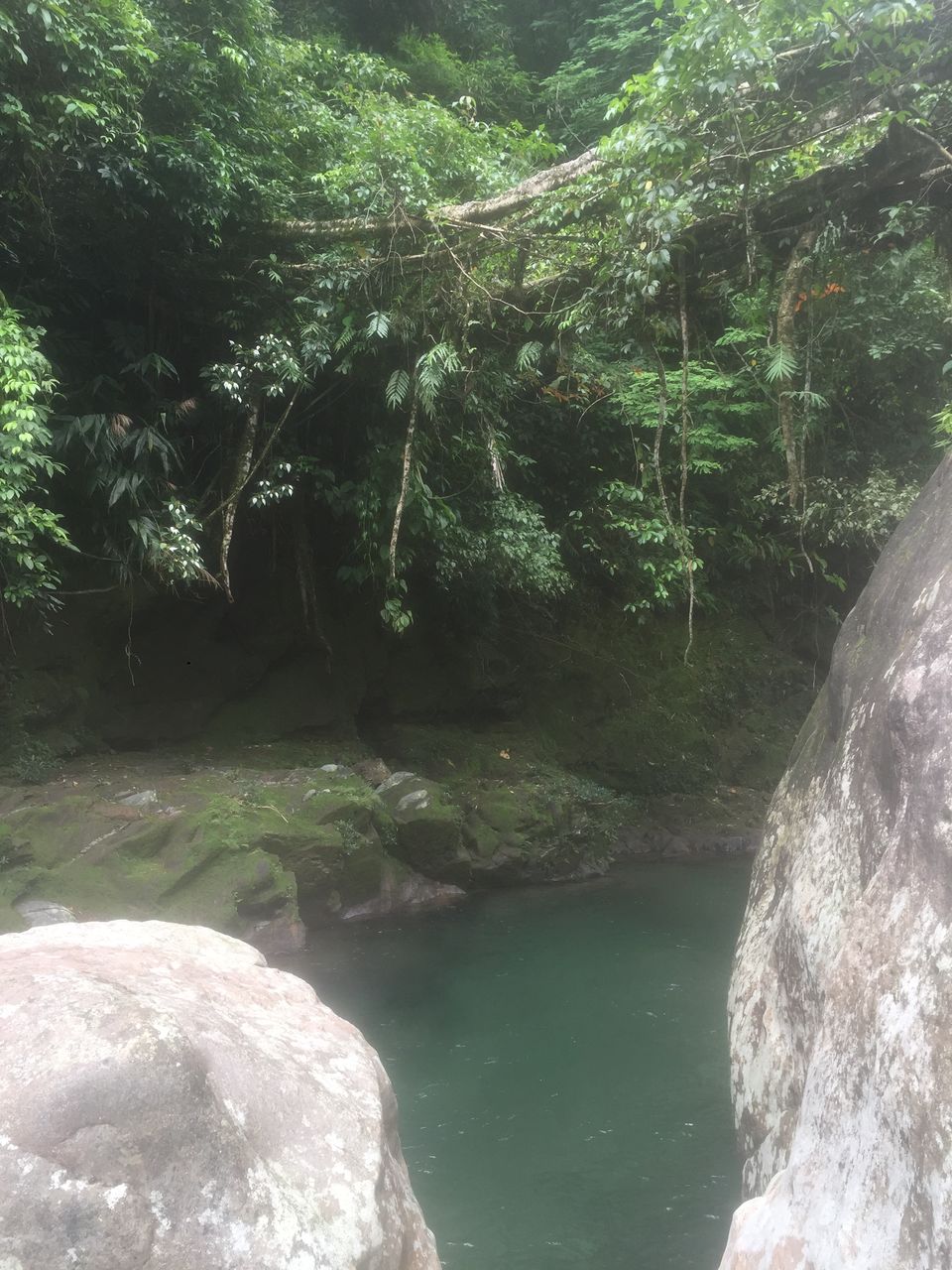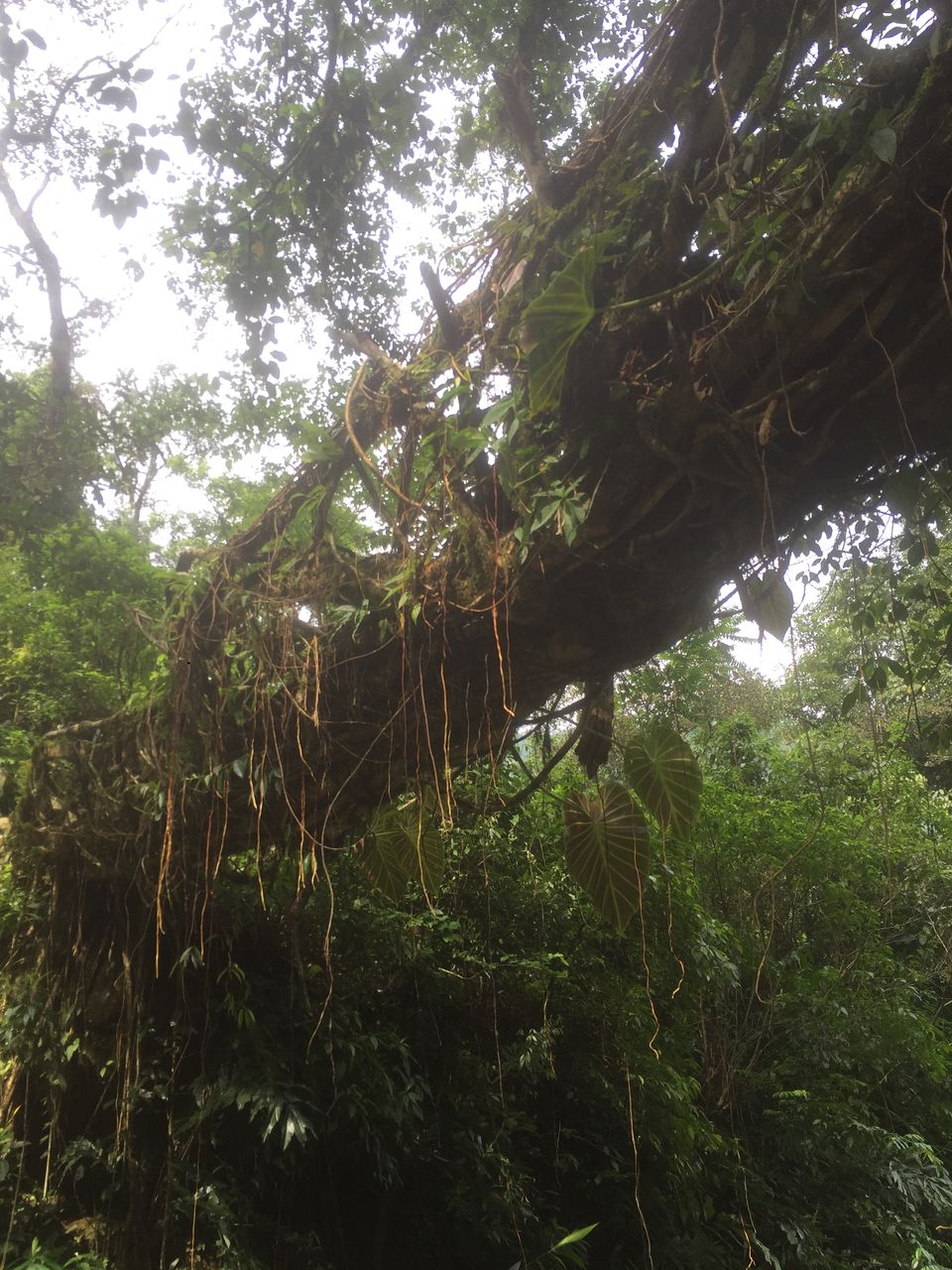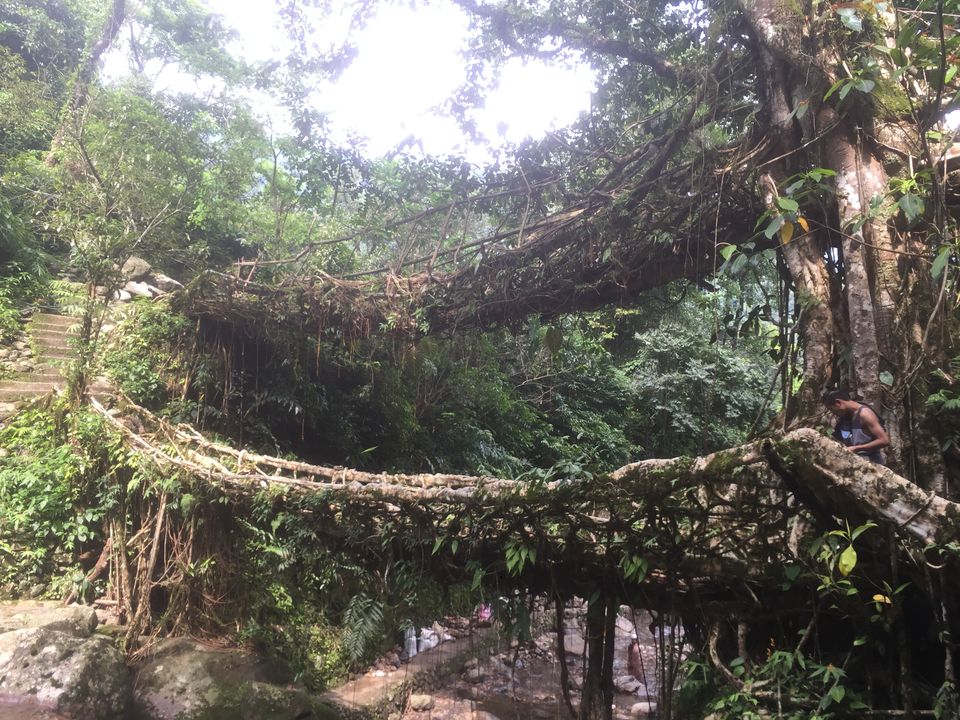 Root Bridges
Ask Byron and he'll show you a map to get around Nongriat. Take a picture of the map for the reference. Also if you really want to explore the place and they will tell you all the amazing places and pools you can go in the village. Apart from the longest root bridge and the double decker root bridge, there are 3 more. 1 before the first wire bridge, you can get down from either end of the bridge and as you go a little further down stream, there are 2 root bridges one after another, nobody use them as there are yet in process of completion, but just below the that root bridge is the most amazing and isolated pool I could find, I didn't go as it was too deep for me, but if you know swimming, do check it out. From there if you go about 20 min. upstream there is another great pool to check out. The most interesting and most beautiful root bridge though is not in Nongriat, it's one hour trek from Nongriat, about 1000 more stairs, but if you can go there it's totally worth it (you can ask Byron for the directions).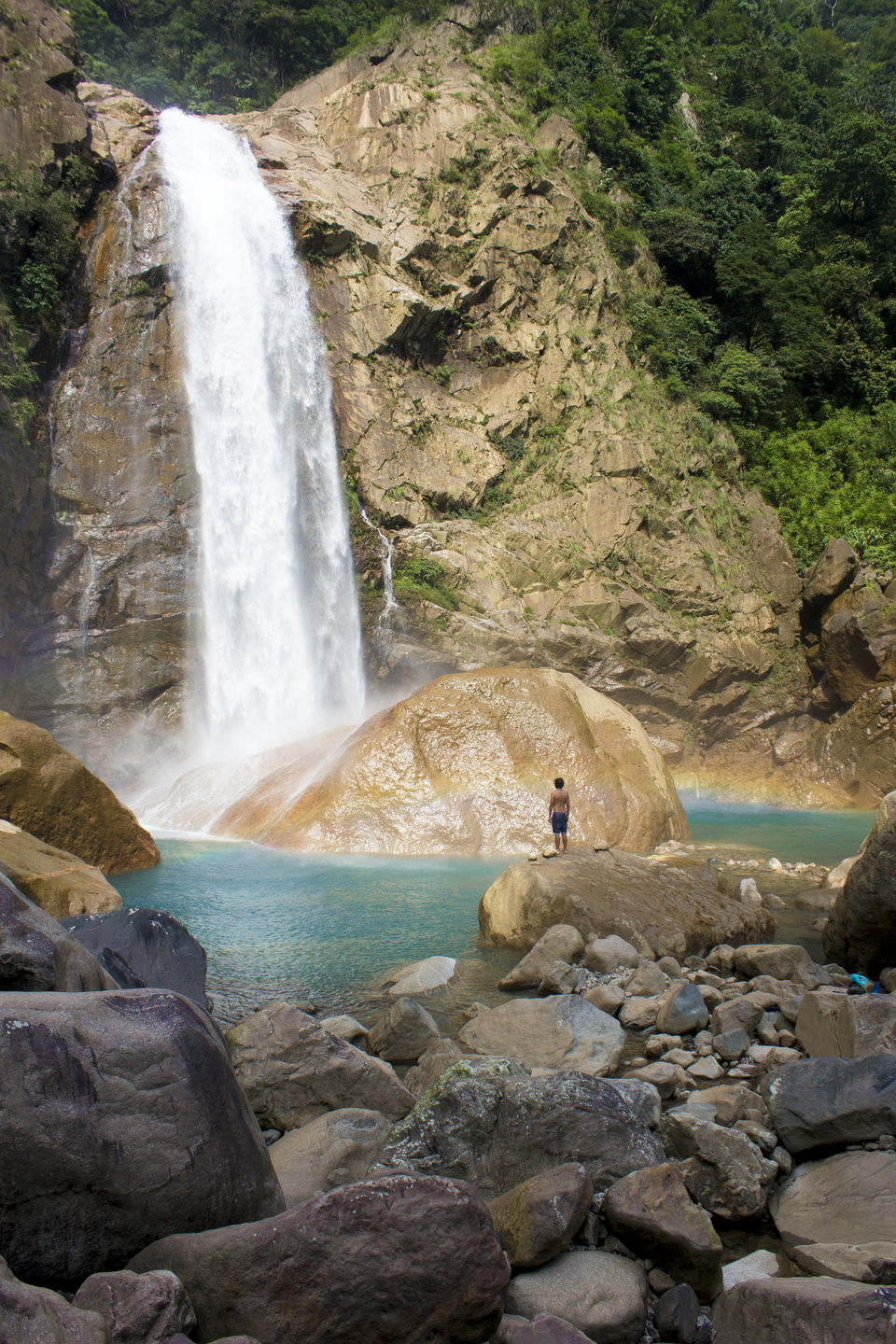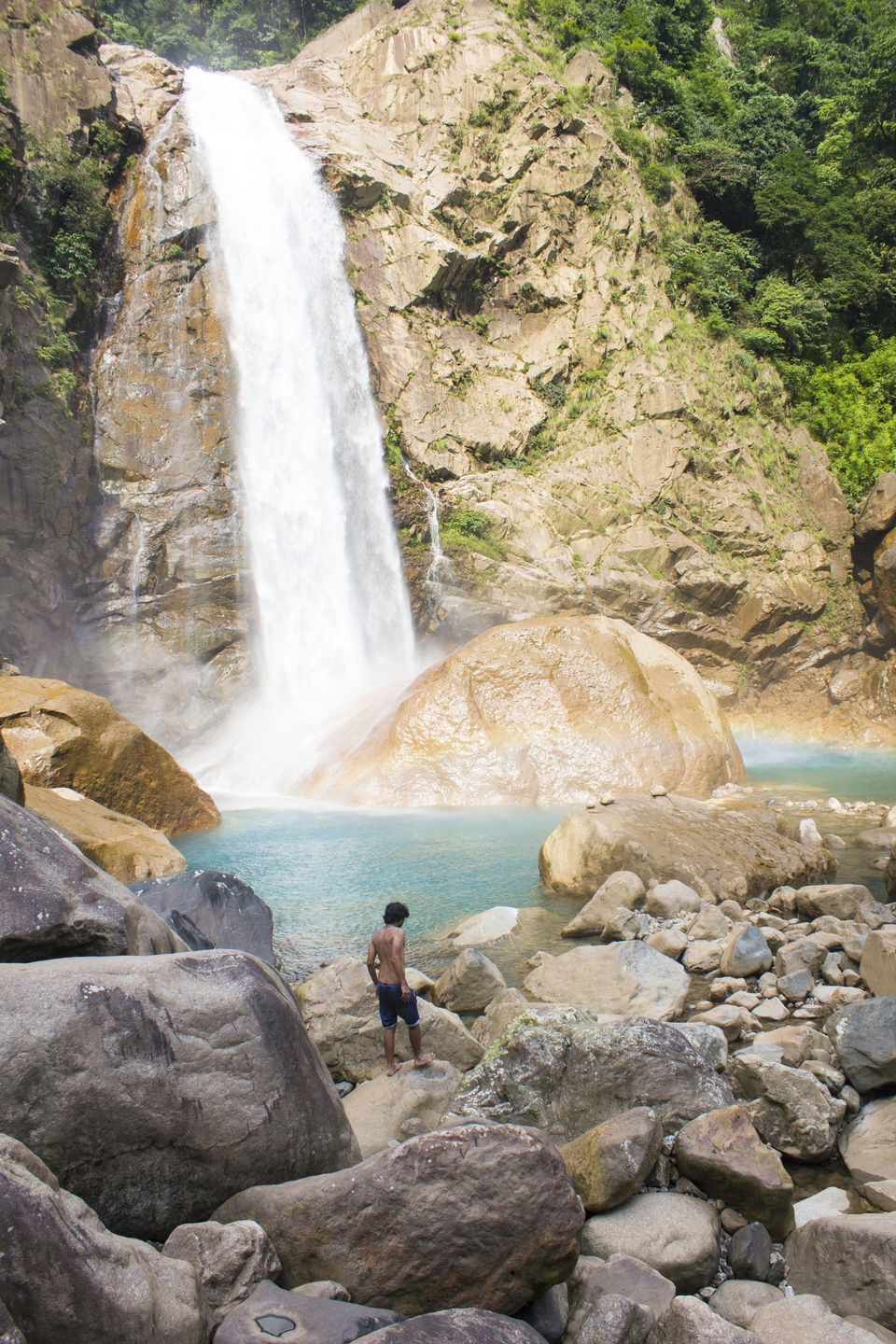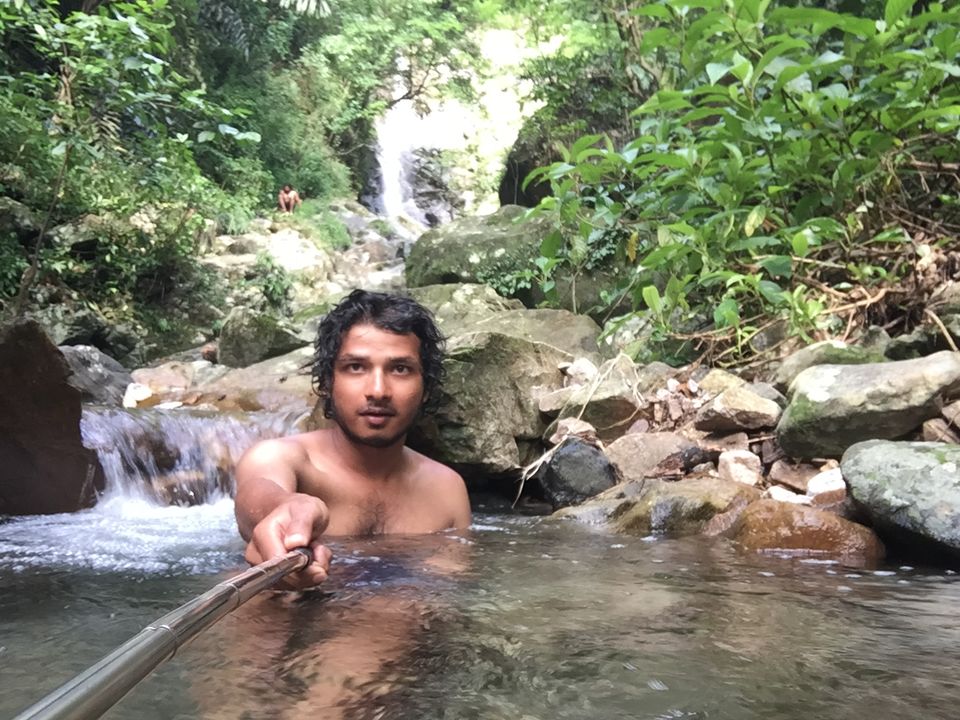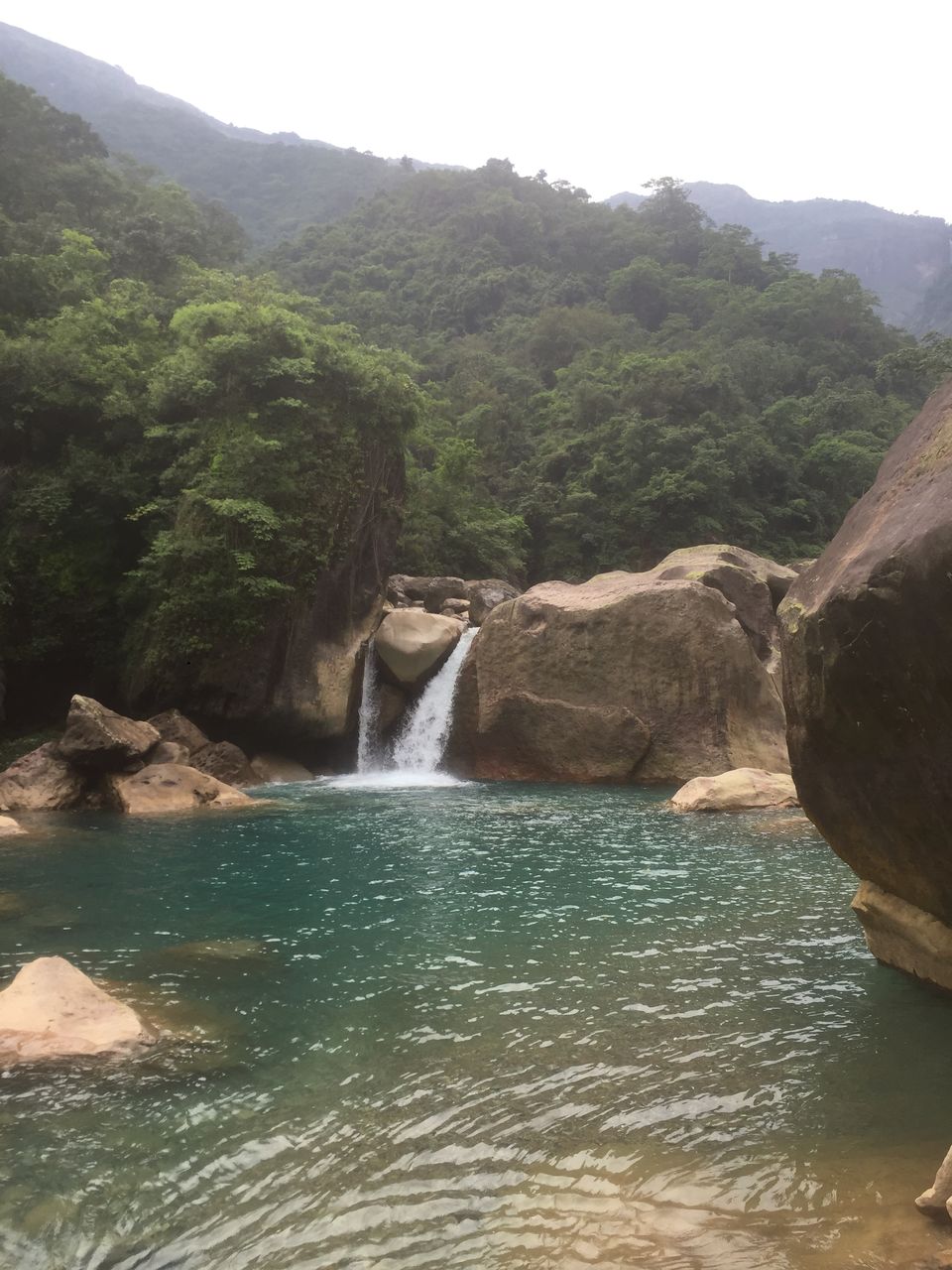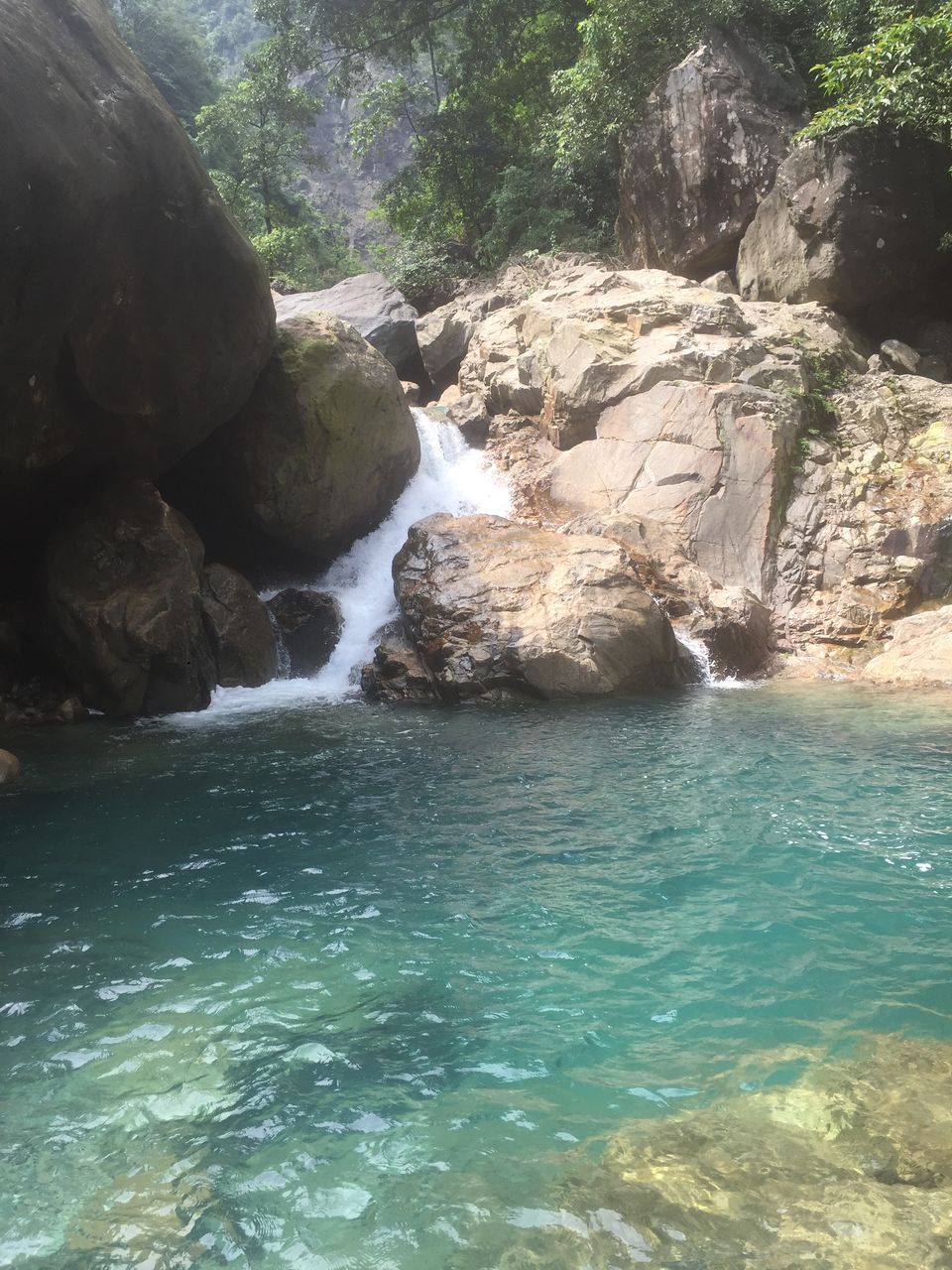 Rainbow Falls
Rainbow falls is out of this world. It's beauty cannot be described in words. when you go there your ego will dissolve and you'll truly learn to appreciate the thing of beauty. It is really  hard to get down to the pool, but bathing in that is totally worth it. If you know how to swim, you can just jump into the water right away, but if not there is a 3 ft. Slippery stone on the left and you can go down from there. Also start you day early when you are going to rainbow falls, as there are many great pools upstream. There is a big pool on the way to rainbow falls, which was my favourite as it was huge and the water was shallow. You can easily spot it, it is also on the map, it's nice for warming up before going to the rainbow :P. When coming back from rainbow falls, there is a stream just after when the stairs ends, there is a natural bathing tub to cool down the heat after a long day.
Somethings to keep in mind
As the place is literally water everywhere, also rain, as the village lies in between Mawsynram and Cherrapunji, I just roamed everywhere in my boxers, but if you want take a waterproof pouch to keep your camera, as the place is full of wonders and you might miss your bragging rights if you don't take pictures. Also moving around in your slippers is a good idea so you don't have to put off your shoes every time you see a good pool. Pack up some snacks, energy bars, cigarettes, and rolling papers if you are low on budget, as you won't find many options in the village, also it expensive even if you find these things in the village. Keep clothes that dry up quickly.