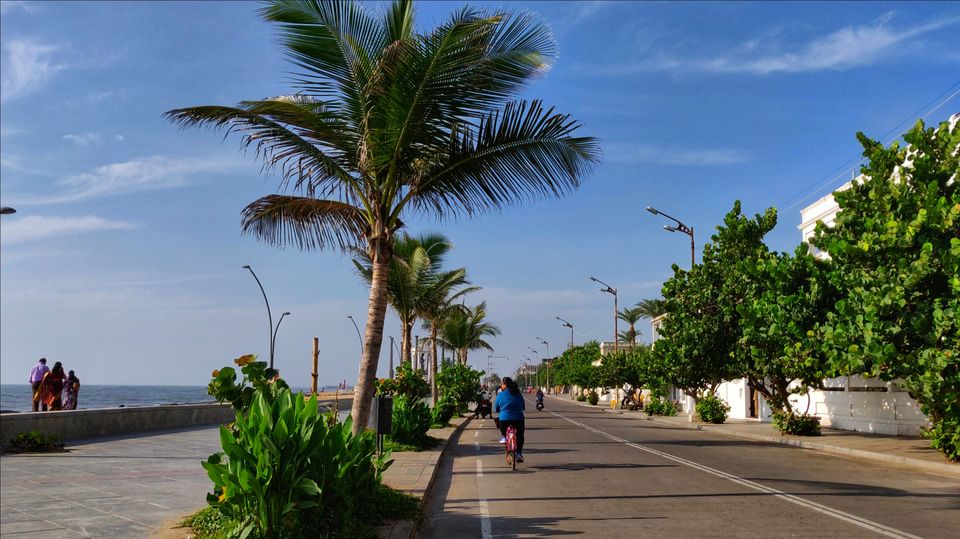 Pondicherry is a place you just can't ignore from your Travel plan radar! The quaint little cafes in White town, the unbeatable feeling of peace at Matri Mandir in Auroville, the salty breeze in your hair at the beaches.. it's a place that has so much to offer!
Read up if you want to plan a 3 day trip to Pondicherry !
Day 1 :: Bangalore to Pondicherry, White Town, Serenity Beach, Promenade
We decided to go on a self drive road trip from Bangalore to Pondicherry. The distance of about 300 Kms would take you 6.5 hours with short breaks on the way! The roads are pretty drivable with a few patches with potholes, nevertheless, the route is pretty scenic and it is advisable to leave early in the morning to beat the heat and traffic in Bangalore city.
This route will have a few places on the way such as Tiruvannamalai and Gingee, where you might want to halt. Tiruvannamalai has gorgeous temples, the most famous being the Annamalaiyar Temple dedicated to Lord Shiva and Gingee has the 'Gingee Fort' which has an interesting history and is situated across three hill tops.
We reached Pondicherry at around 1 pm and headed straight to "Dilliwala6" at White town for lunch! This place has a great vibe to it. Set in a typical French style architecture building, the place has a really cute vibe to it.
We chose to have a stroll along the quiet lanes of White town after lunch and then headed to our Airbnb that we had booked for our stay! Now, the thing about accomodation in Pondicherry is that you will find a variety of options - right from luxurious resorts, to sea view hotels, to villas in Auroville and last but not the least Airbnb's. This place has enough accomodation options to suit everyone's budget and needs!
In the evening, we drove to the "Serenity beach" to catch the sunset. It's one of the most well known beaches of Pondicherry with a clean shoreline and gorgeous views.
Later, we arrived at the Promenade to chill and enjoy the vibe of the place. The locals usually say that the Promenade has a very different character during all times of the day! It's an epitome of serenity during early morning and sunrise, hustling with energy during the evening and quiet and absolutely laid back, relaxing during the night! 
Being an absolute foodie, I had made a list of places I totally did not want to miss visiting during my visit to Pondicherry and the Italian Gelato from GMT was one of the priorities on that list! The founder originally was into building boats and ships and opened up this place to bring to the world the yumminess of the Italian Gelato. It's said that the ingredients are still procured all the way from Italy to retain the originality of the taste. They have a plethora of flavours available to choose from. I visited this place not once, but twice during my two day trip and had not one, but four flavours of gelato everytime I visited (yes, it's that good and no, I didn't wish to leave without satisfying my taste buds completely!)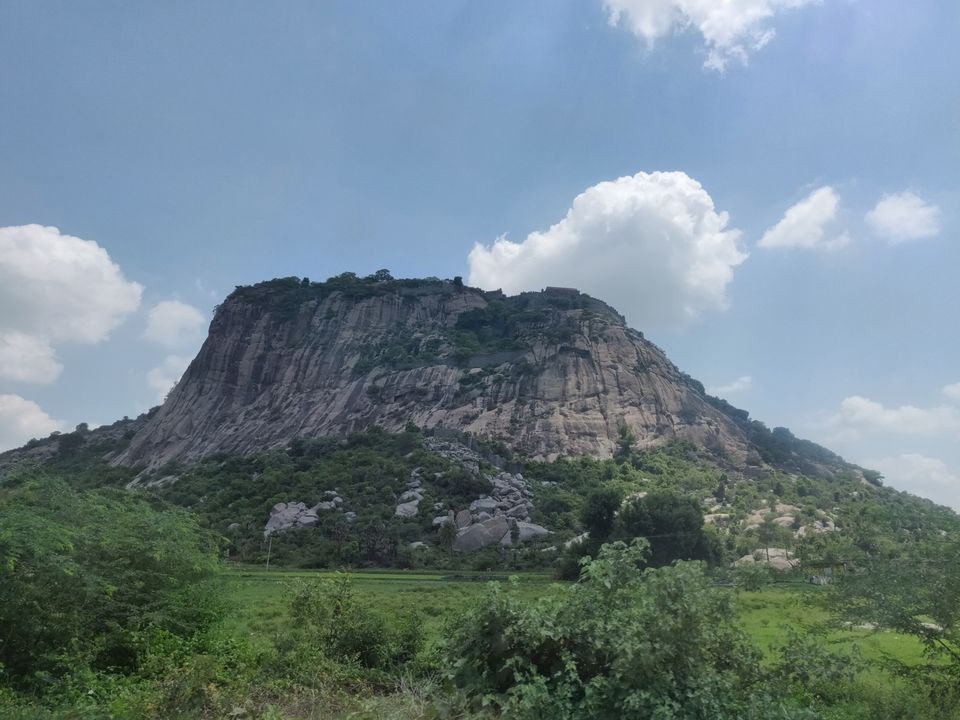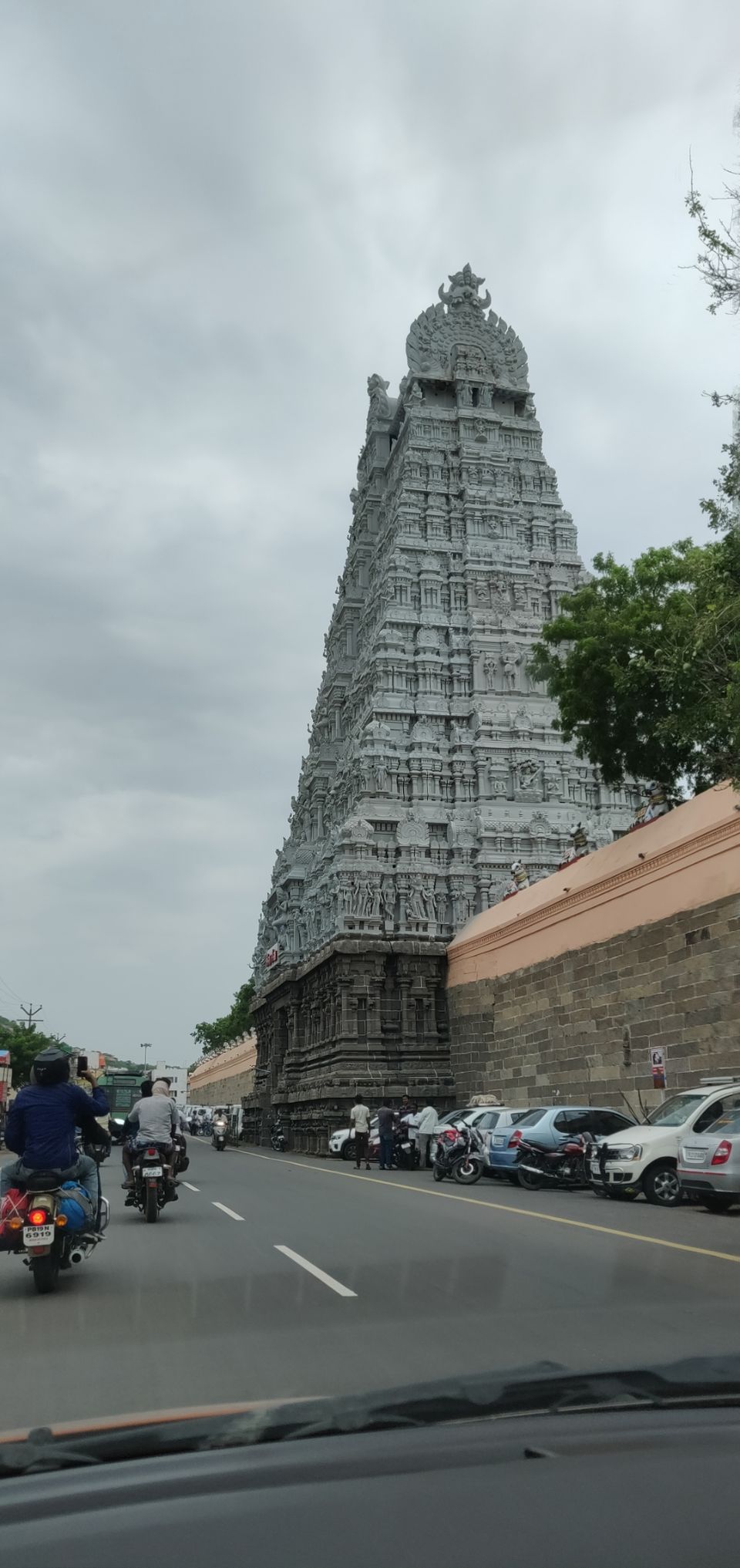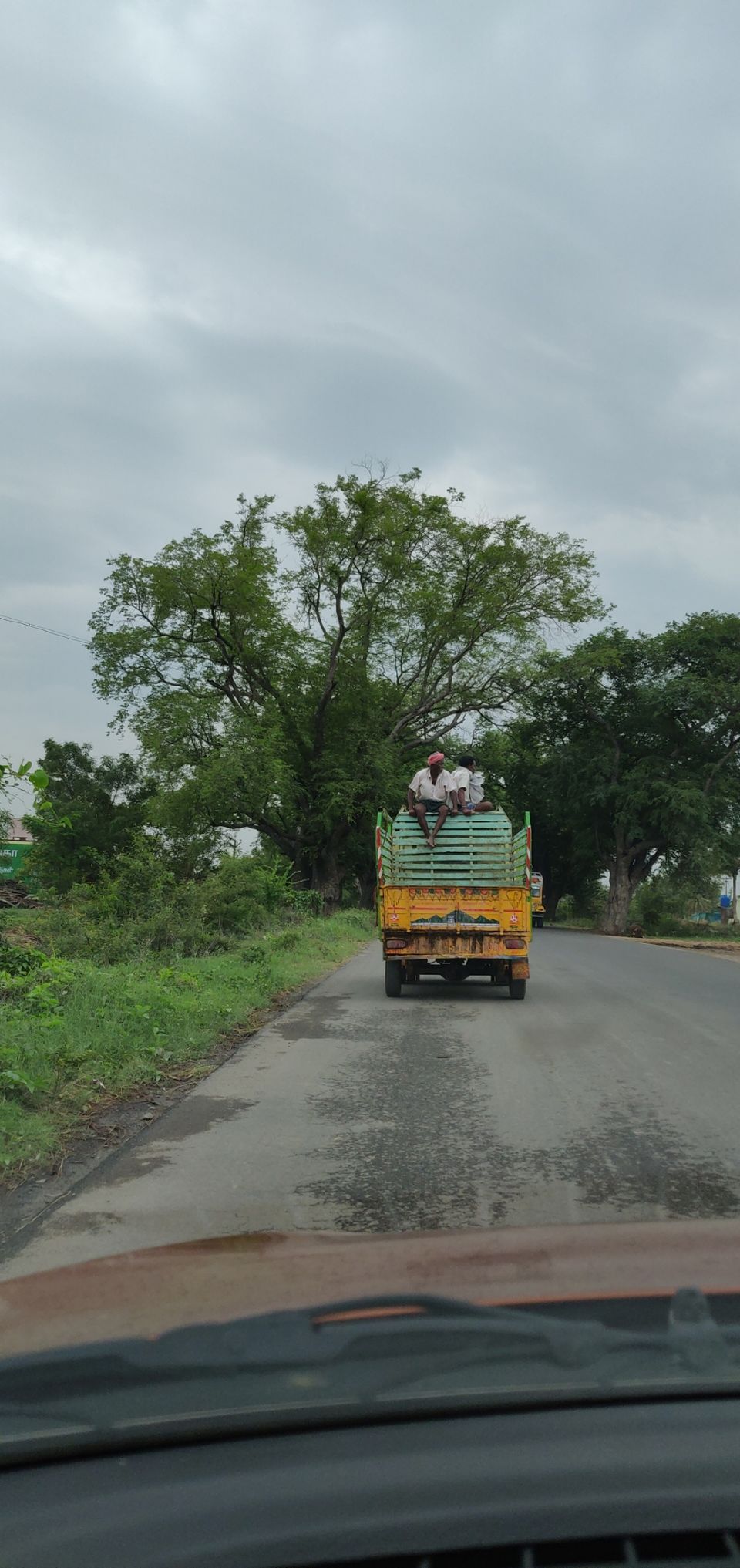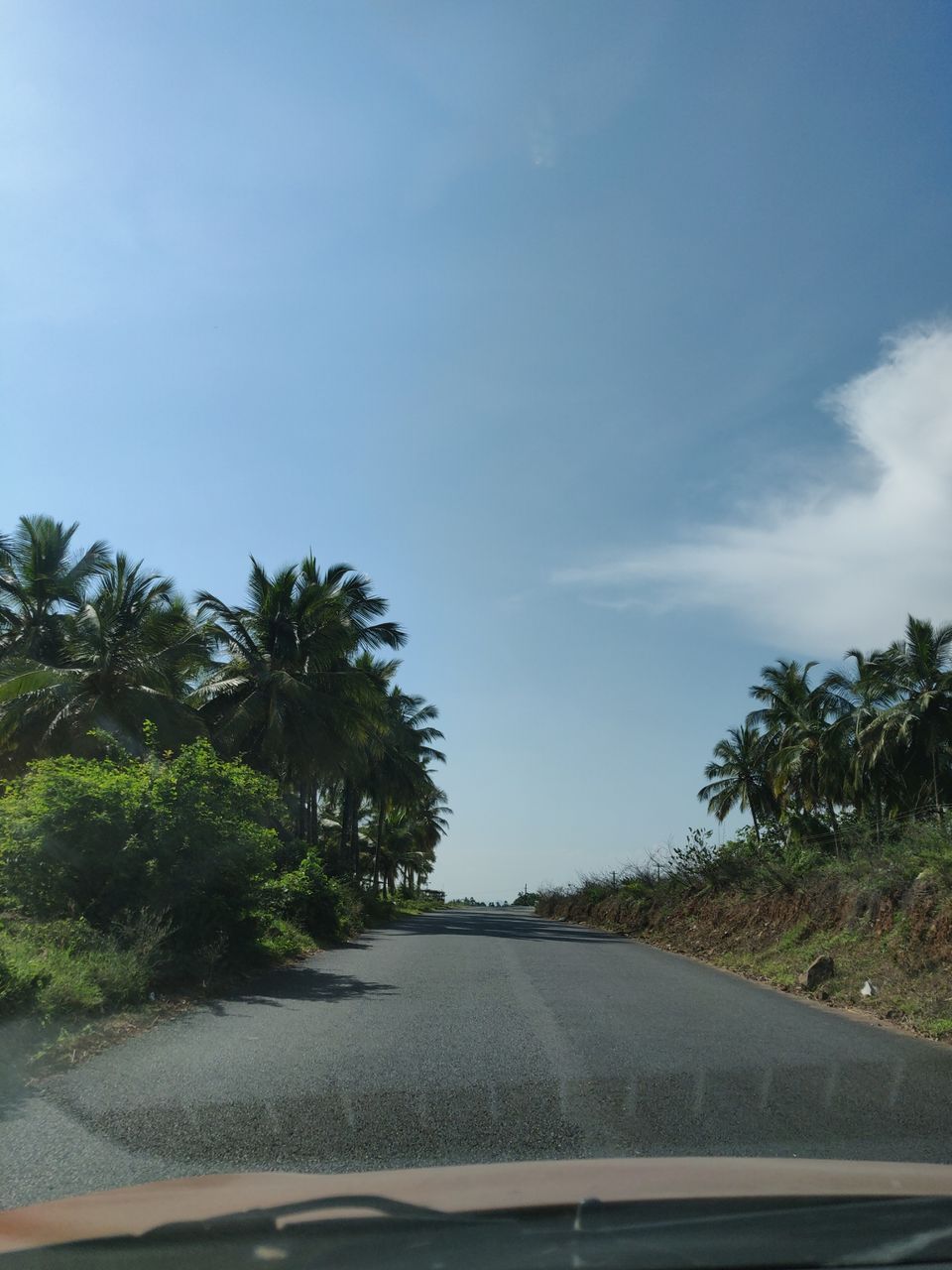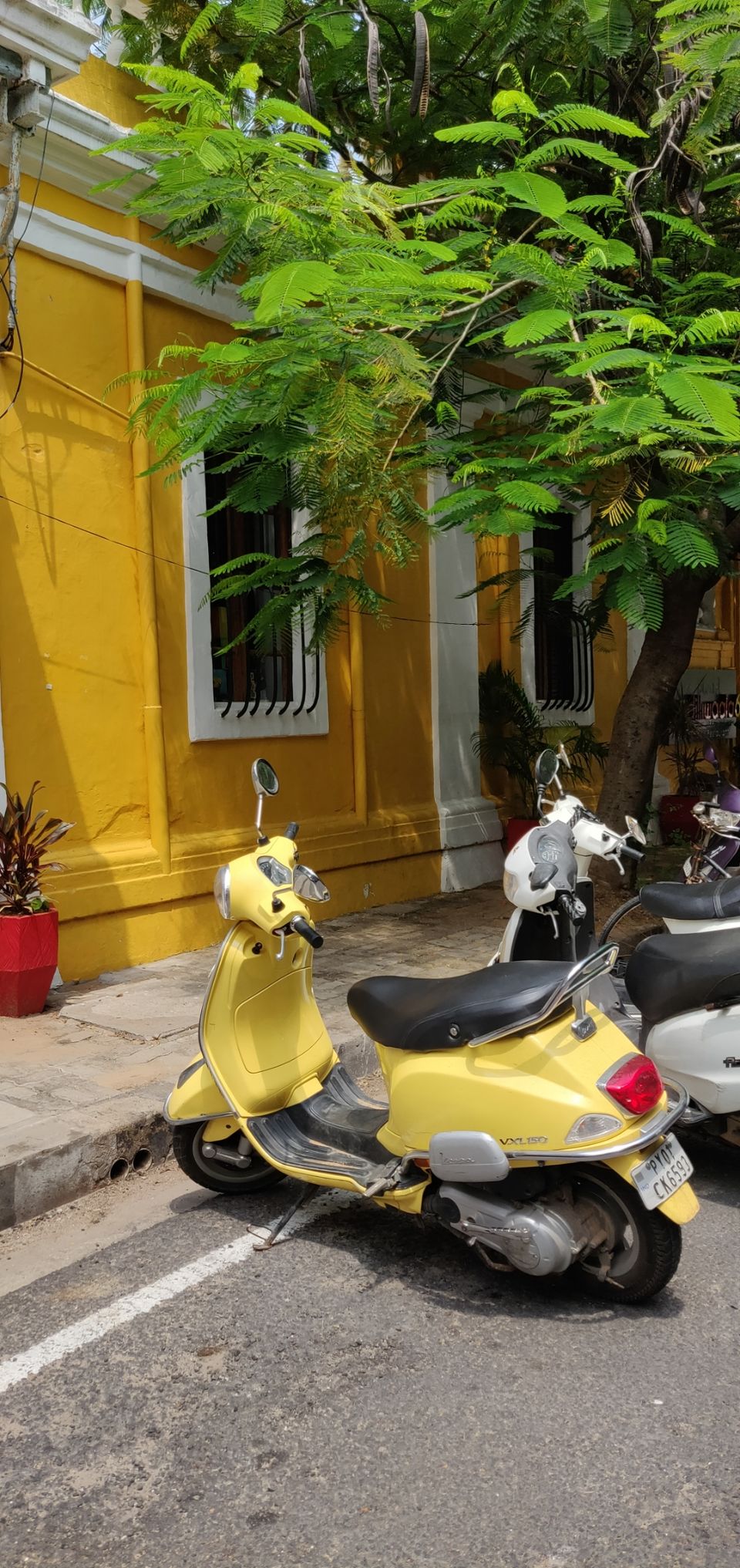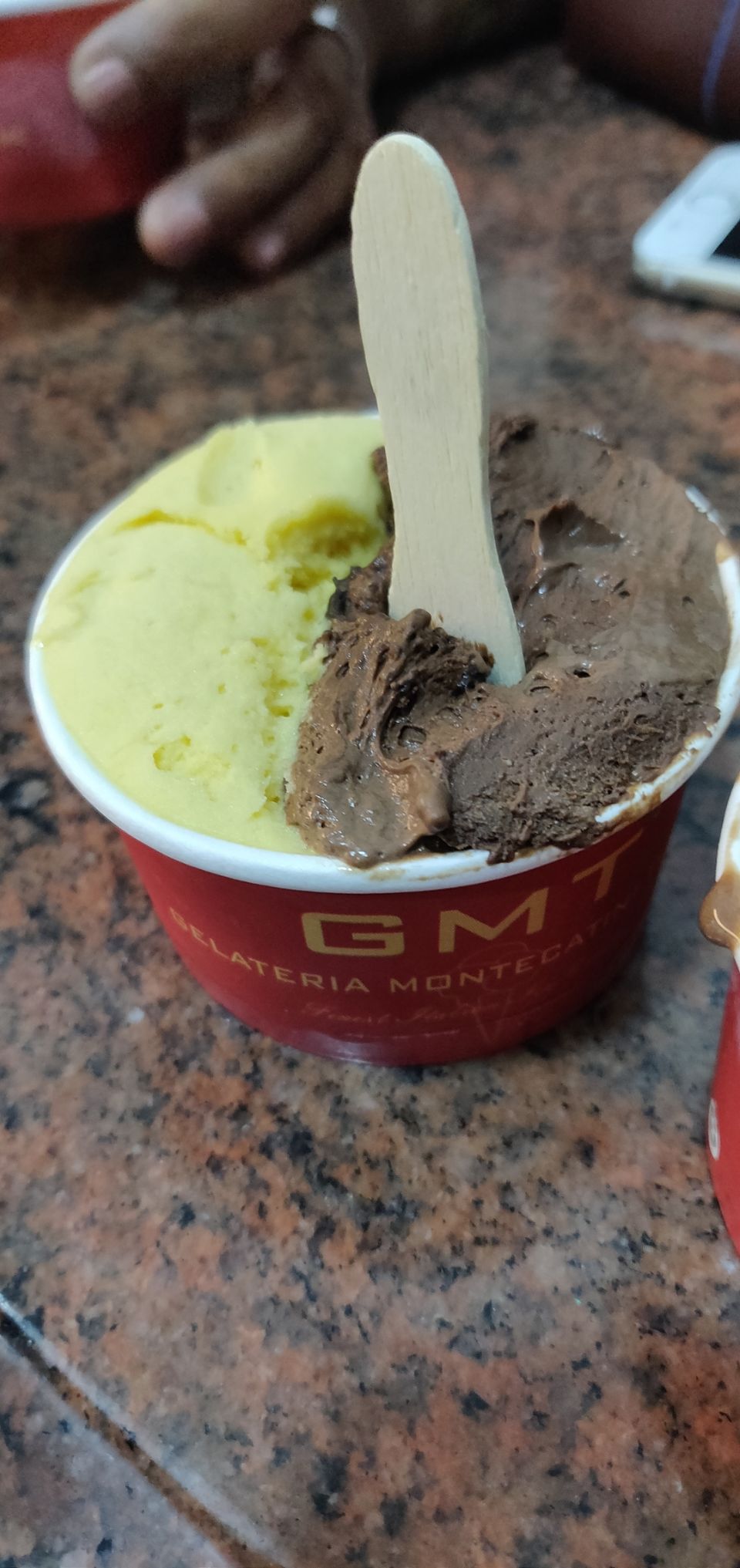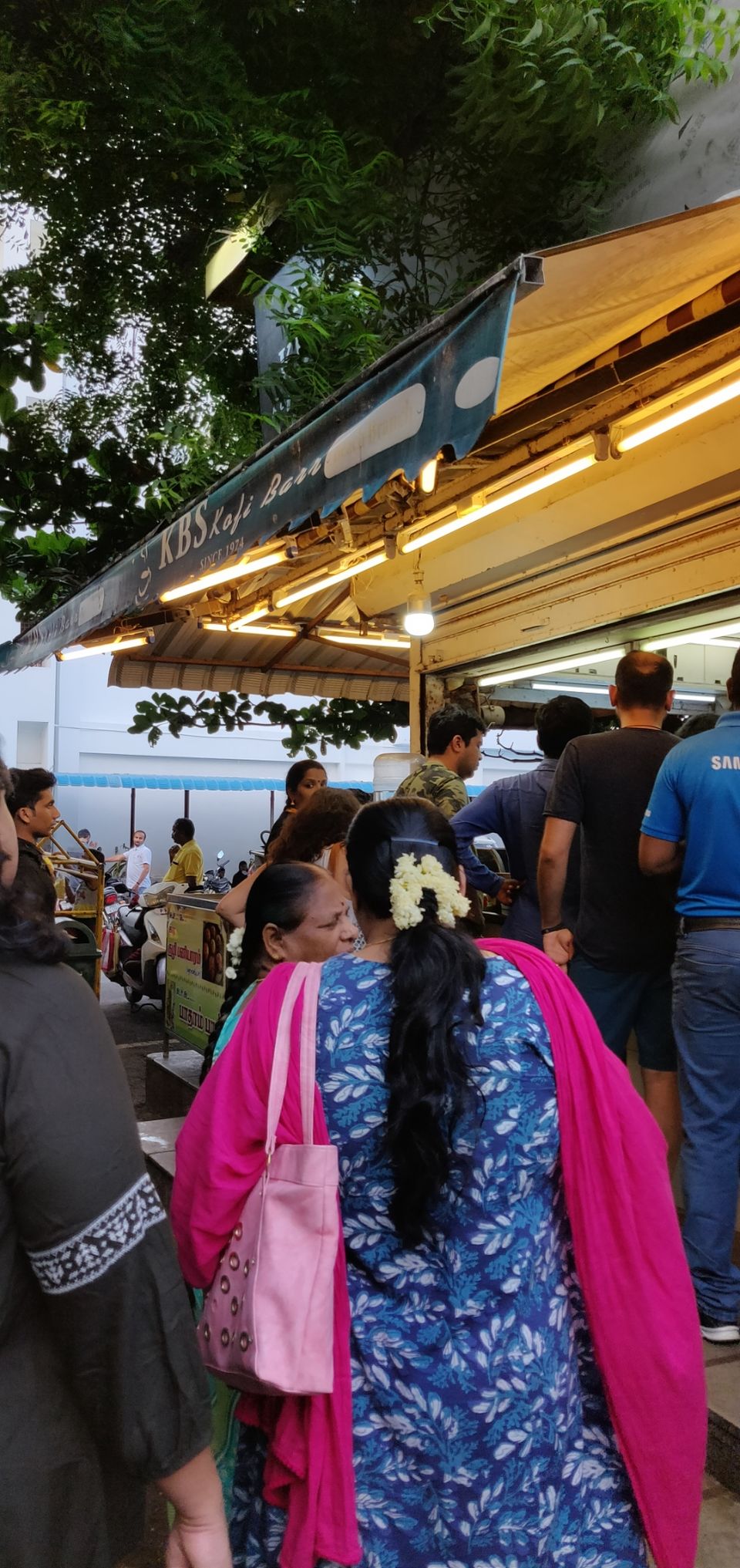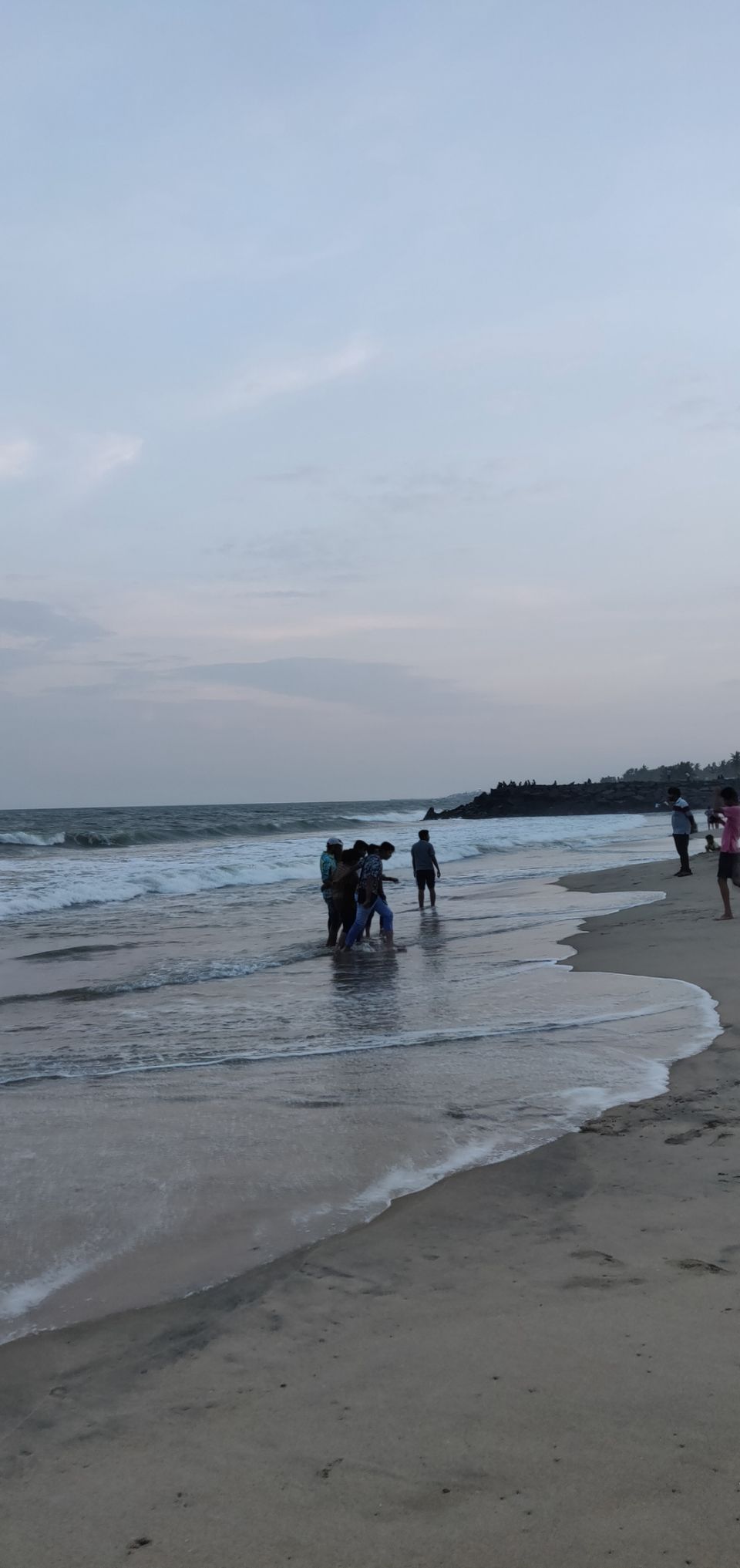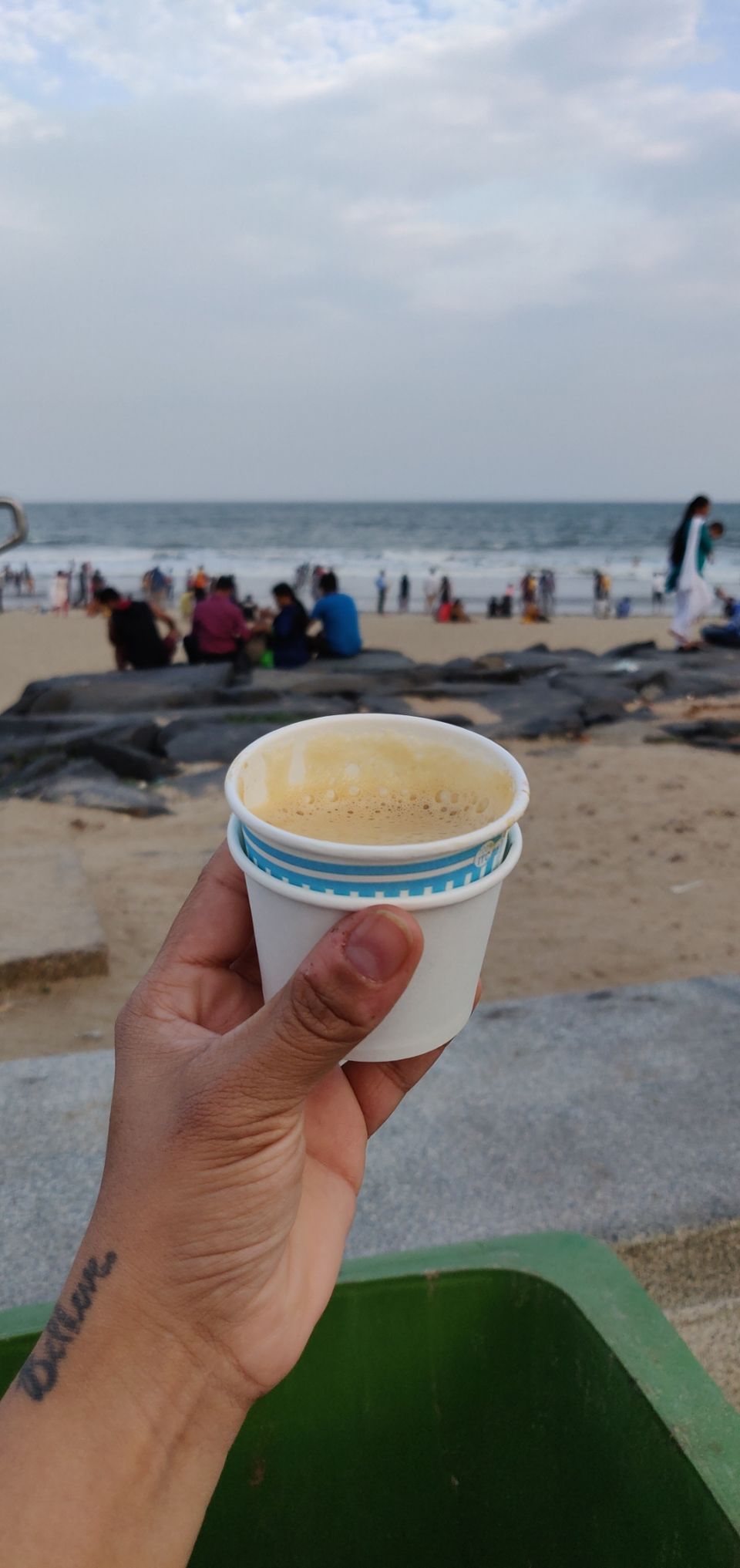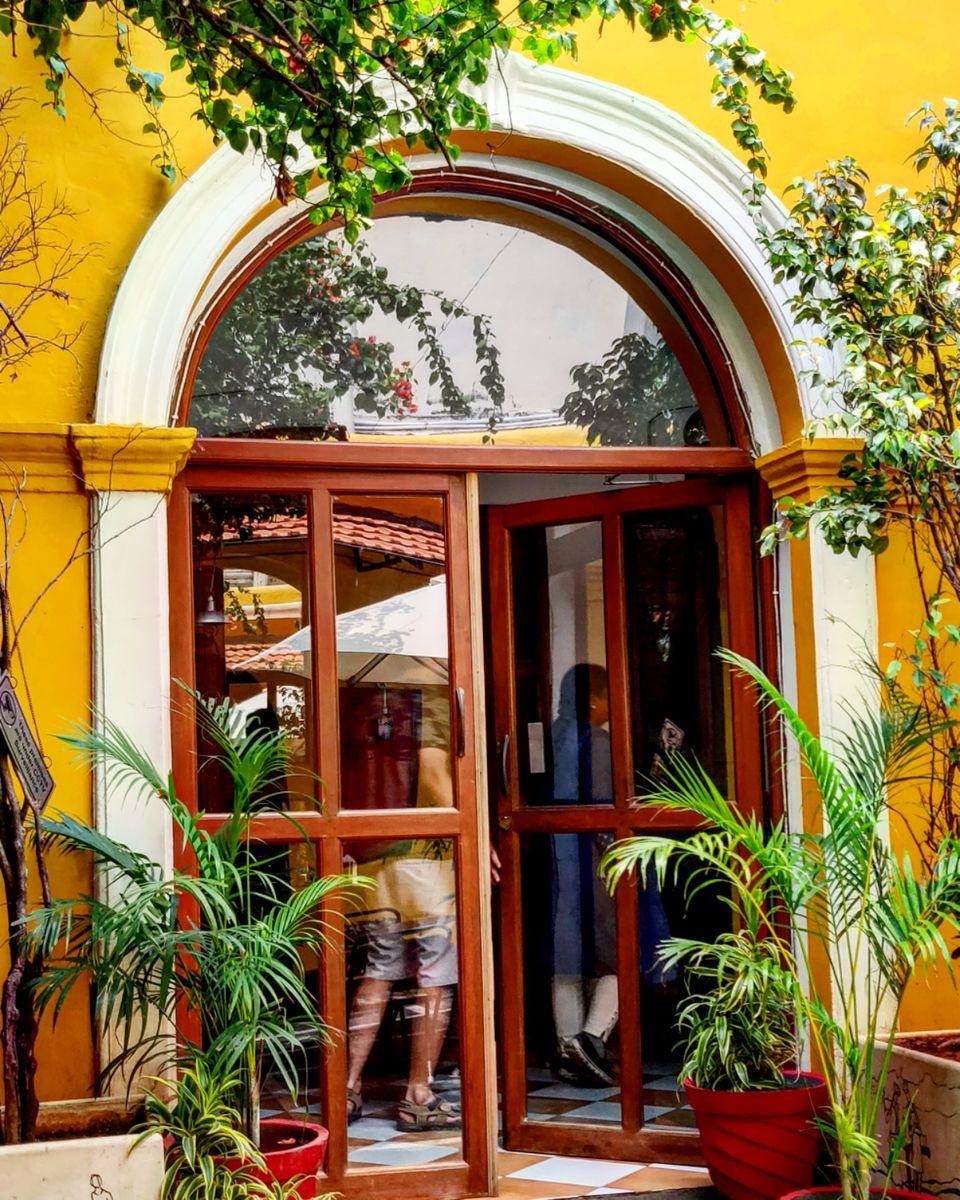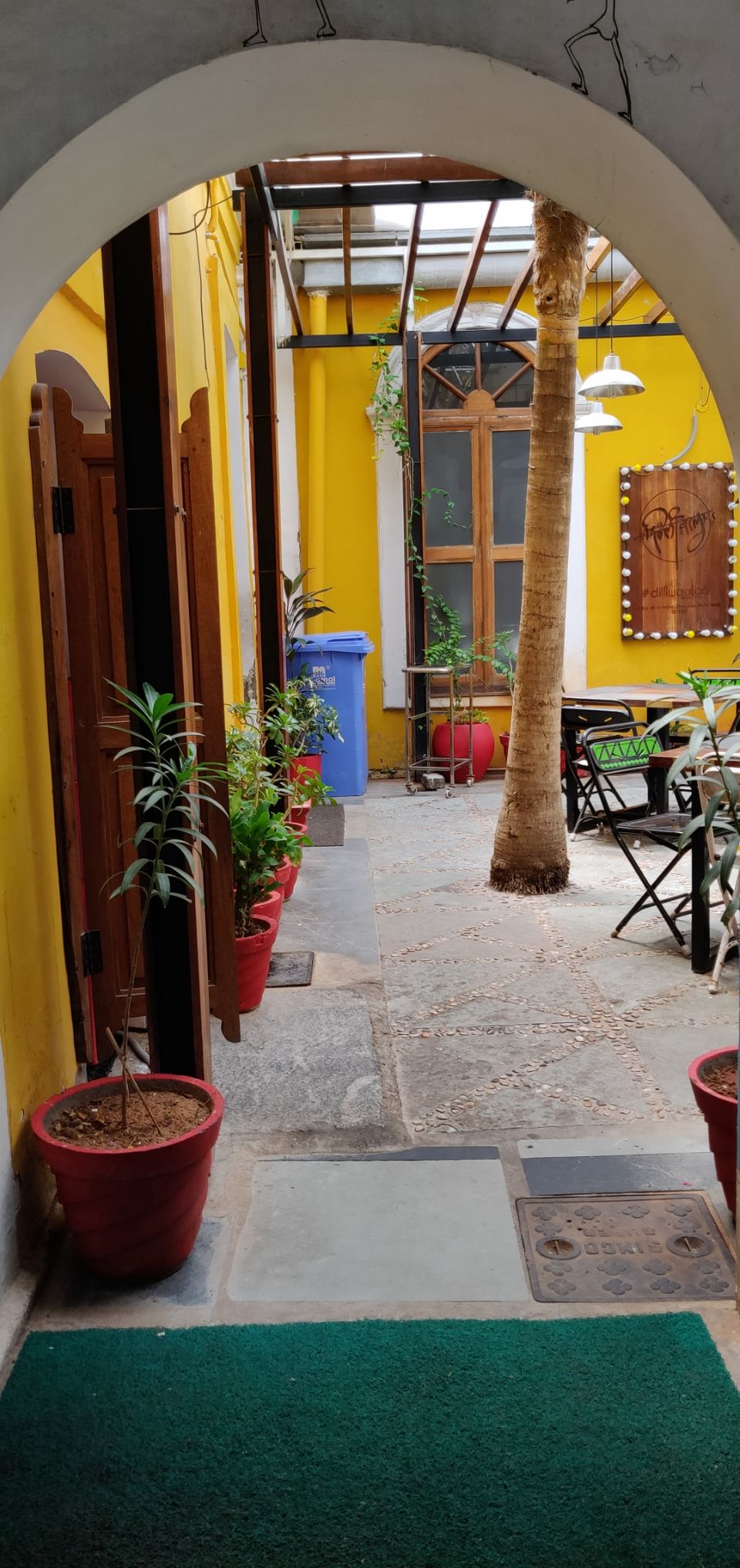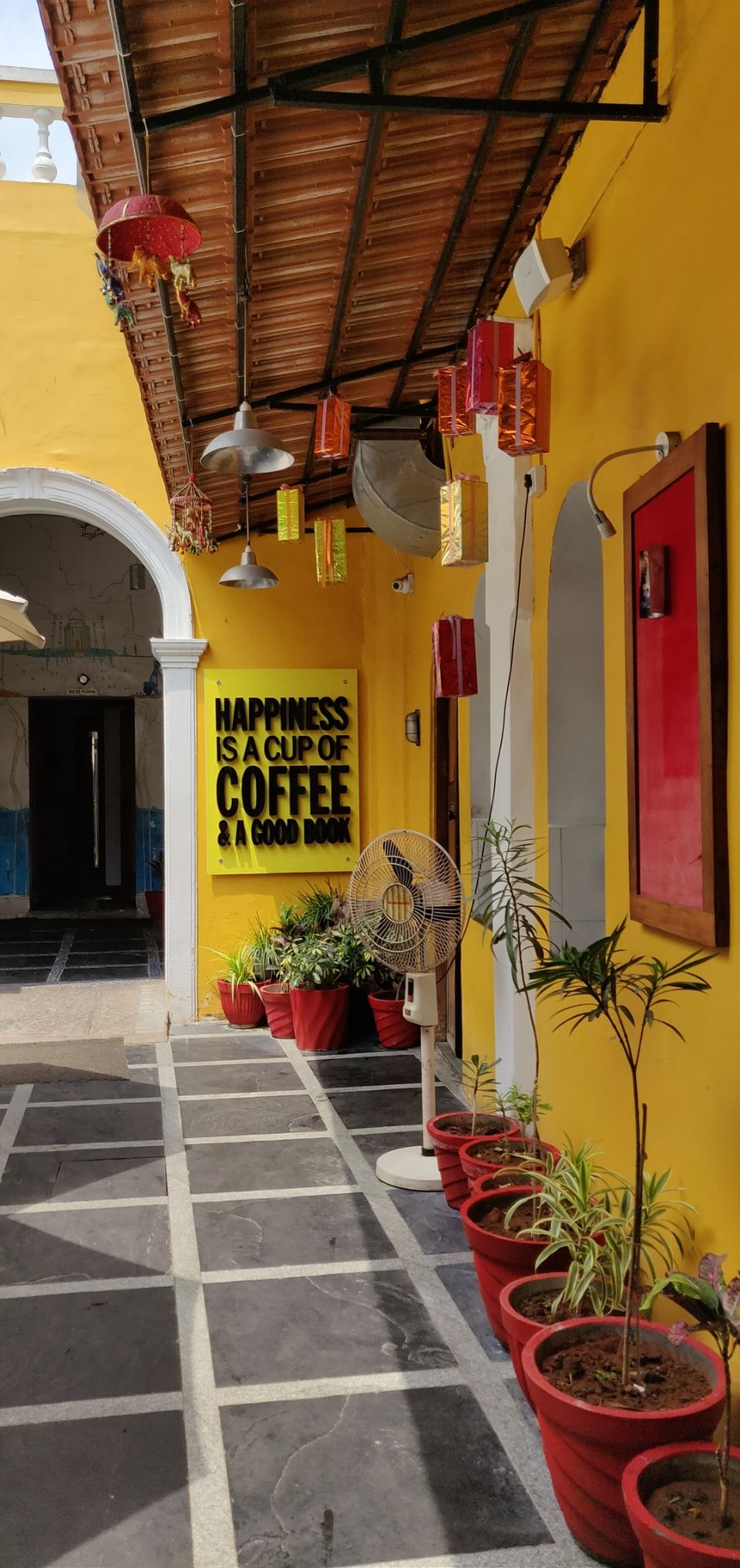 Day 2 :: Cycling tour, Shri Aurobindo Ashram, White Town, Cafe Xtasi, Auroshikha, Shri Manakula Vinayagar Temple, Promenade
Our day started rather early as we decided to explore the town by renting a bicycle and going on a self guided cycling tour. Now, when in South India you just can't begin your day without a hot cup of Filter coffee. The "KBS Kofi Barr" at the Vysial Street is hands down my absolute favourite for filter coffee. It's even better than its other branch at the Promenade, in my opinion. It's a joy to watch filter coffee being made - the aroma of freshly brewed coffee beans, the technique of pouring the coffee to give that right amount of foam on top....ah, just hopeless-filter-coffee-fan things!
We rented a bicycle from Mission Street. There are a number of vendors who provide Bicycles as well as two wheelers at a really cheap price. The bicycles can be rented for full day from morning 7 am to evening 5 pm just for INR 100. YES, BELIEVE IT. Trust me, it's the best way and the cheapest, to explore Pondicherry.
I think this was the best time I had in the entire 3 day trip. Peddaling leisurely through the lanes of Tamil quarter, the white town... watching people pass by, wandering through the lanes, observing the brilliance of Dravidian and French architecture; my morning was sorted.
Another experience that has been etched in my memory from this trip is cycling at the Promenade. The feeling of serenity at this place during morning hours is unmatched. The sun shining bright over blue waters of the Bay of Bengal as far and as wide your eyes can see, the smell of the sea and cycling along the Promenade - it's certainly an experience not to be missed. One thing to keep in mind, however, is that the Promenade is open to all kind of vehicles only after 7:30 - 7:45 am, so plan your morning accordingly.
We visited the "Shri Aurobindo Ashram" later during the morning. The Samadhi of Shri Aurobindo is situated here. Thousands of followers, disciples and tourists visit this place every year. People gather around this Samadhi and meditate to pay their respect. No electronics can be used here, in order to maintain the sanctity of this place.
Pondicherry is famous for its handicrafts, incense sticks, decor products, handmade candles, handmade cosmetics such as soaps, perfumes, lotions, essential oils etc. These are manufactured at the Ashram and is available for purchase at various shops. We visited "Auroshikha" right next to the Ashram for the same. It's a perfect place to shop for yourself and dear ones to get the ideal souvenir from Pondicherry.
It was lunch time and my 'foodie-list' prompted me to visit Cafe Xtasi to gorge on their much adored wood fired pizzas. I would just say that the place does live up to its hype and you must consider including it in your list of places to eat when you're here!
When in Pondicherry, do stock up on local snacks such as Murukku - it's a must try! The 'Mysurpa' at Sri Krishna Sweets is one of the must try and must get back home items!
Later, we arrived at the famous Shri Manakula Vinayagar Temple. It is dedicated to Lord Ganesha and the grandeur is worth experiencing. It is also quite well known for the temple elephant 'Lakshmi' who gives blessings to its visitors.
The day ended with a gelato from GMT and enjoying the sound of crashing waves under the moonlight at the Promenade.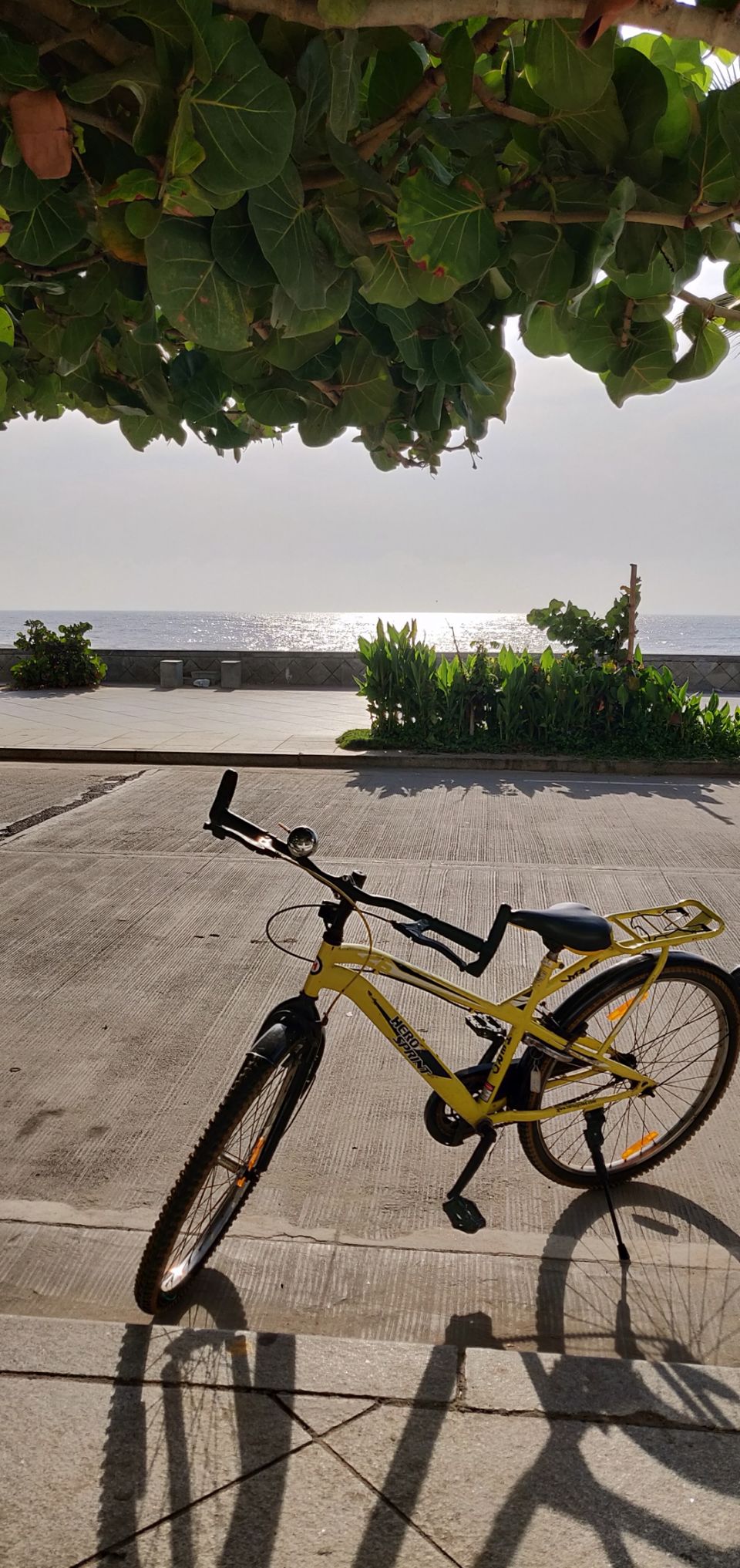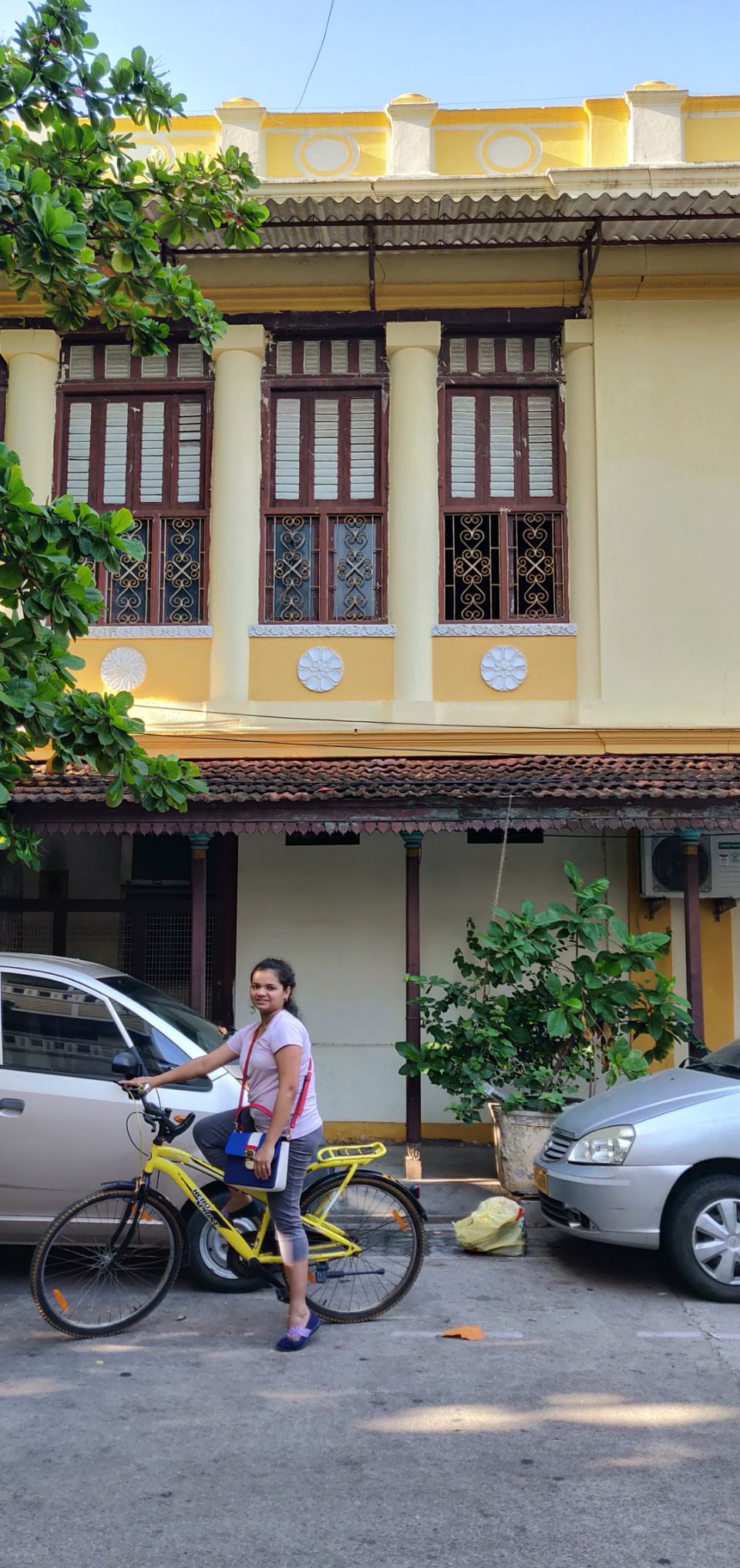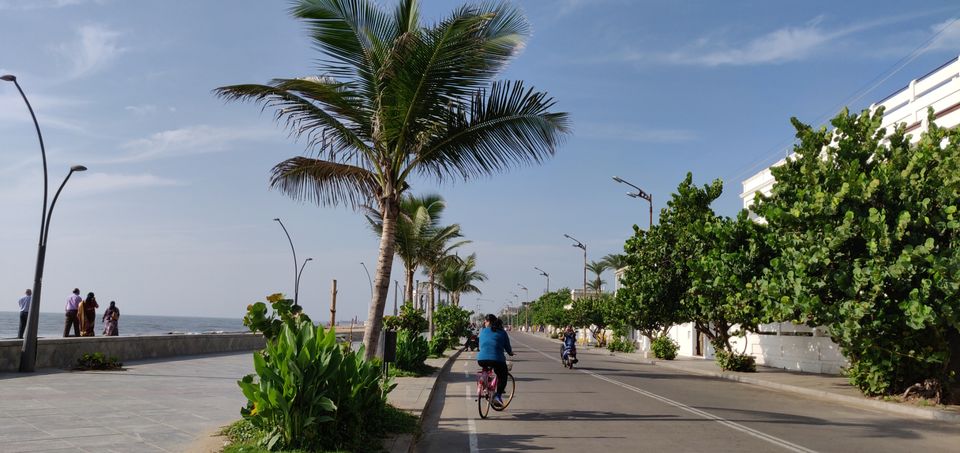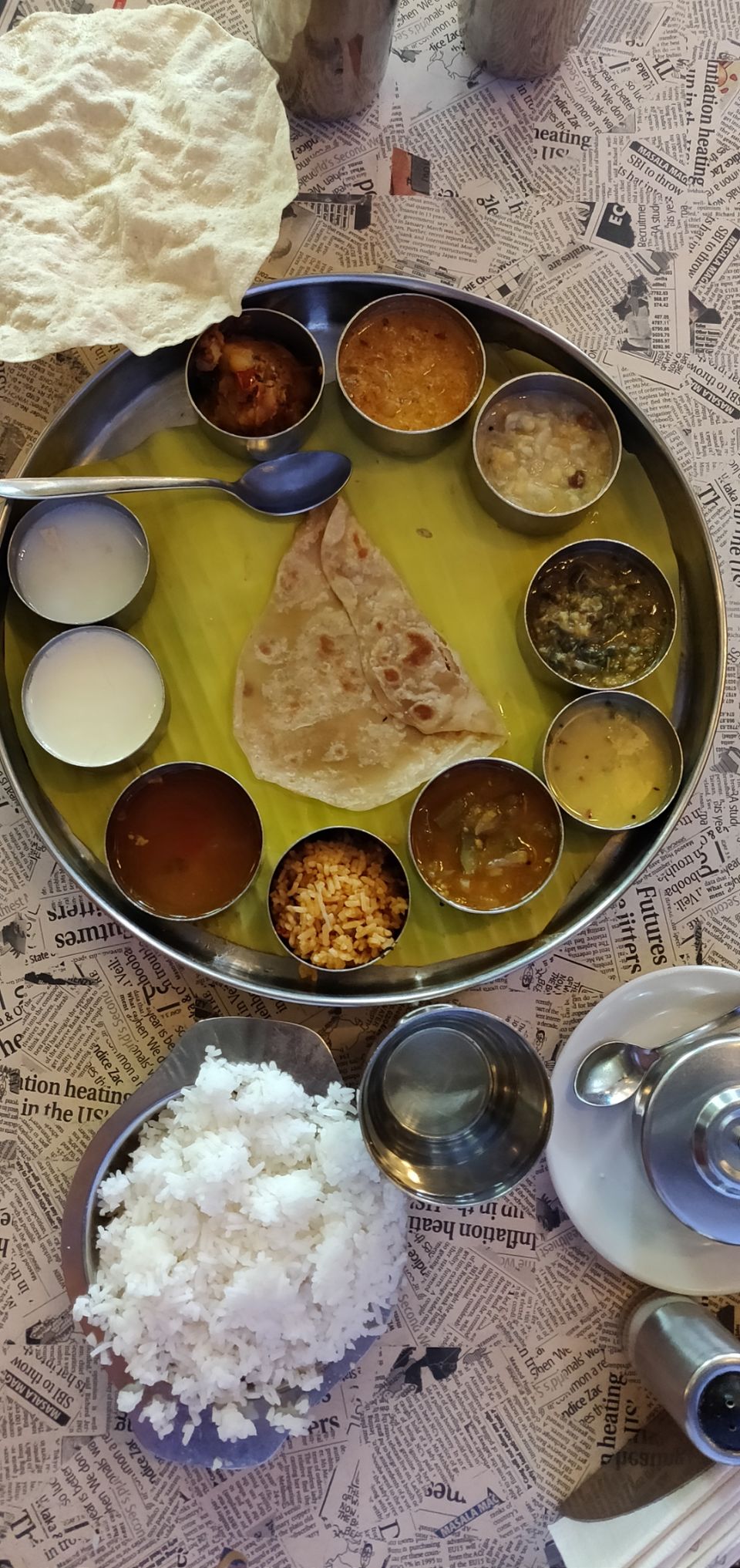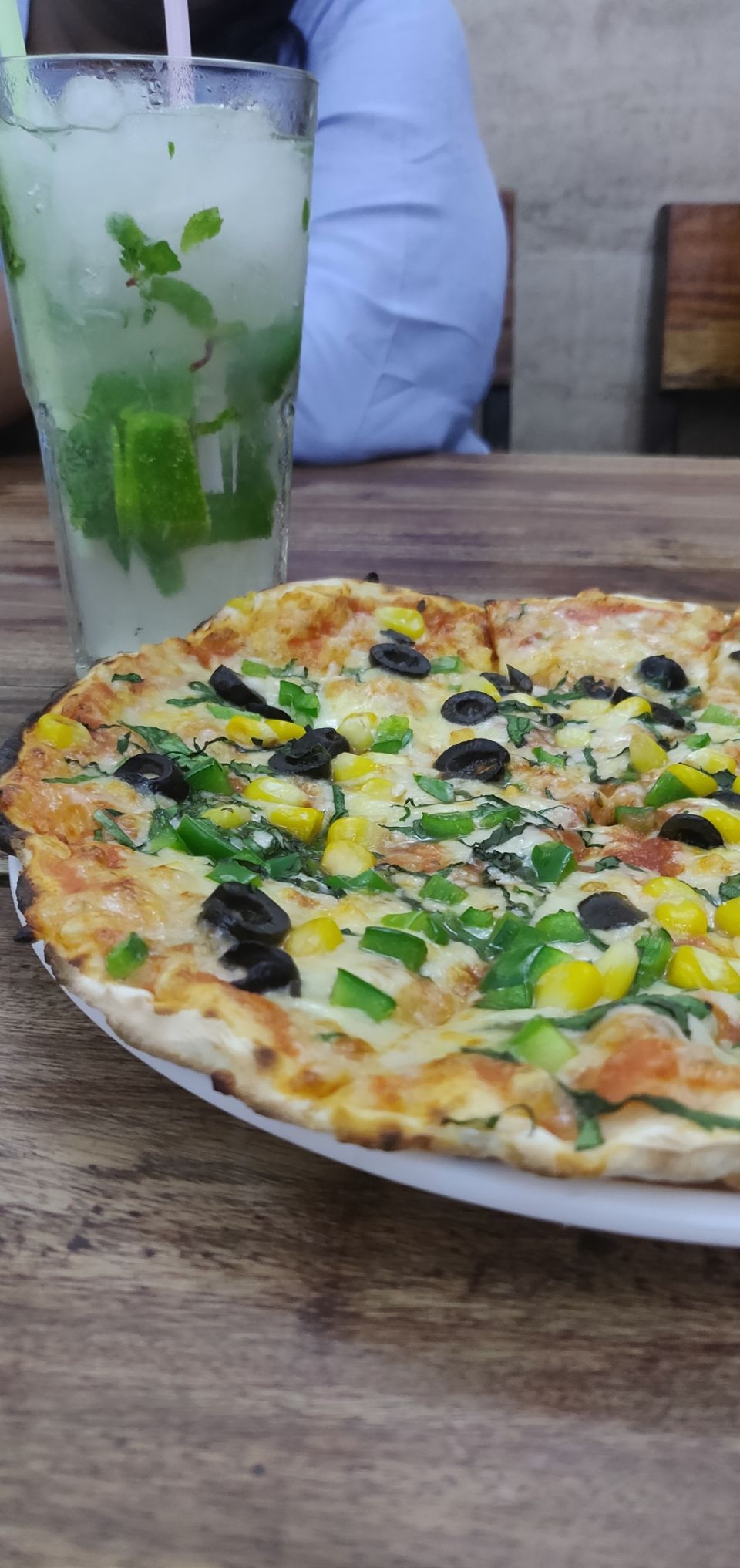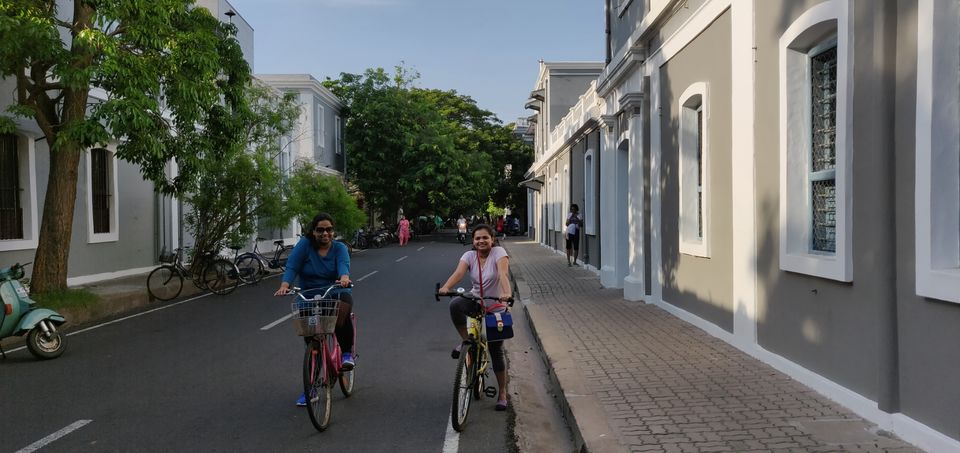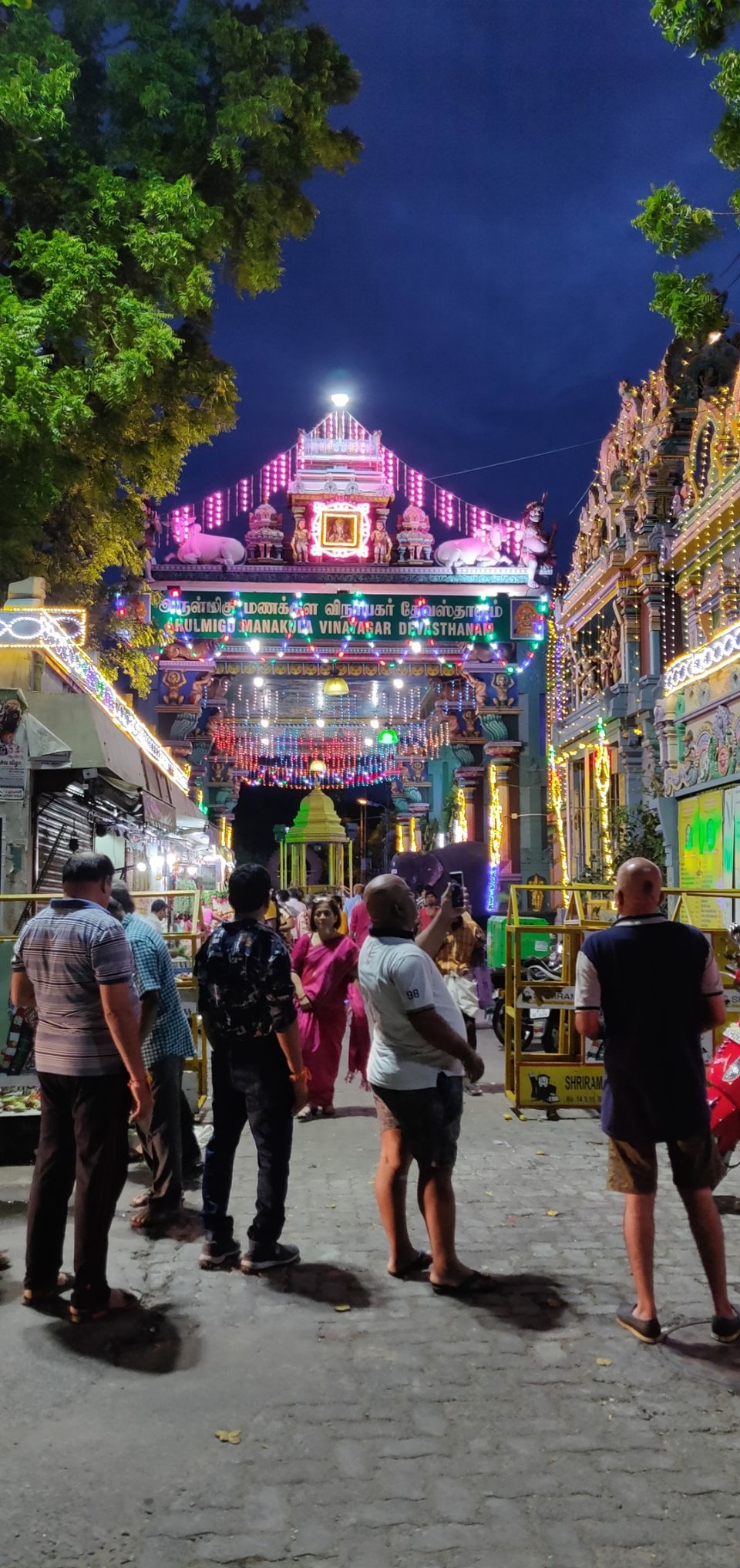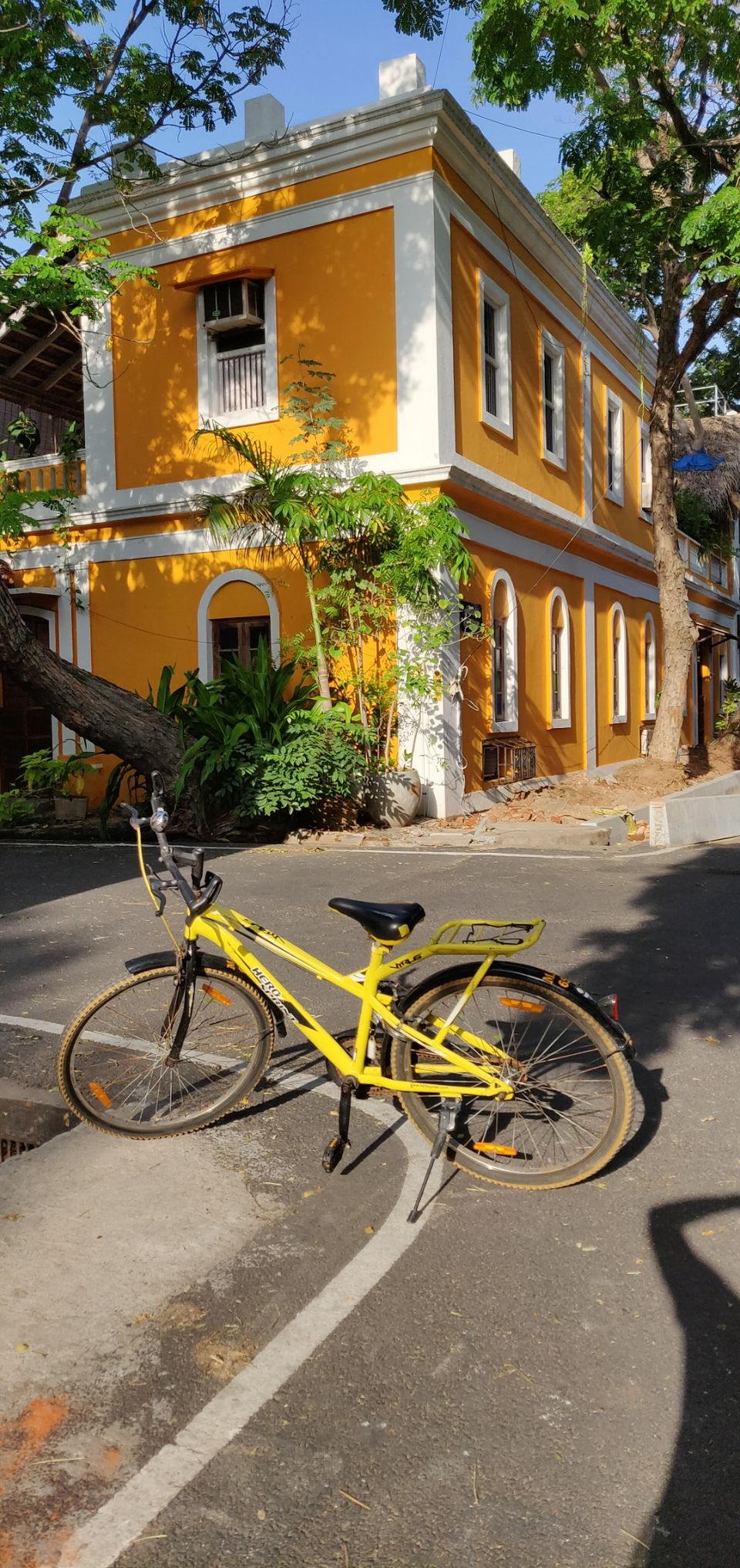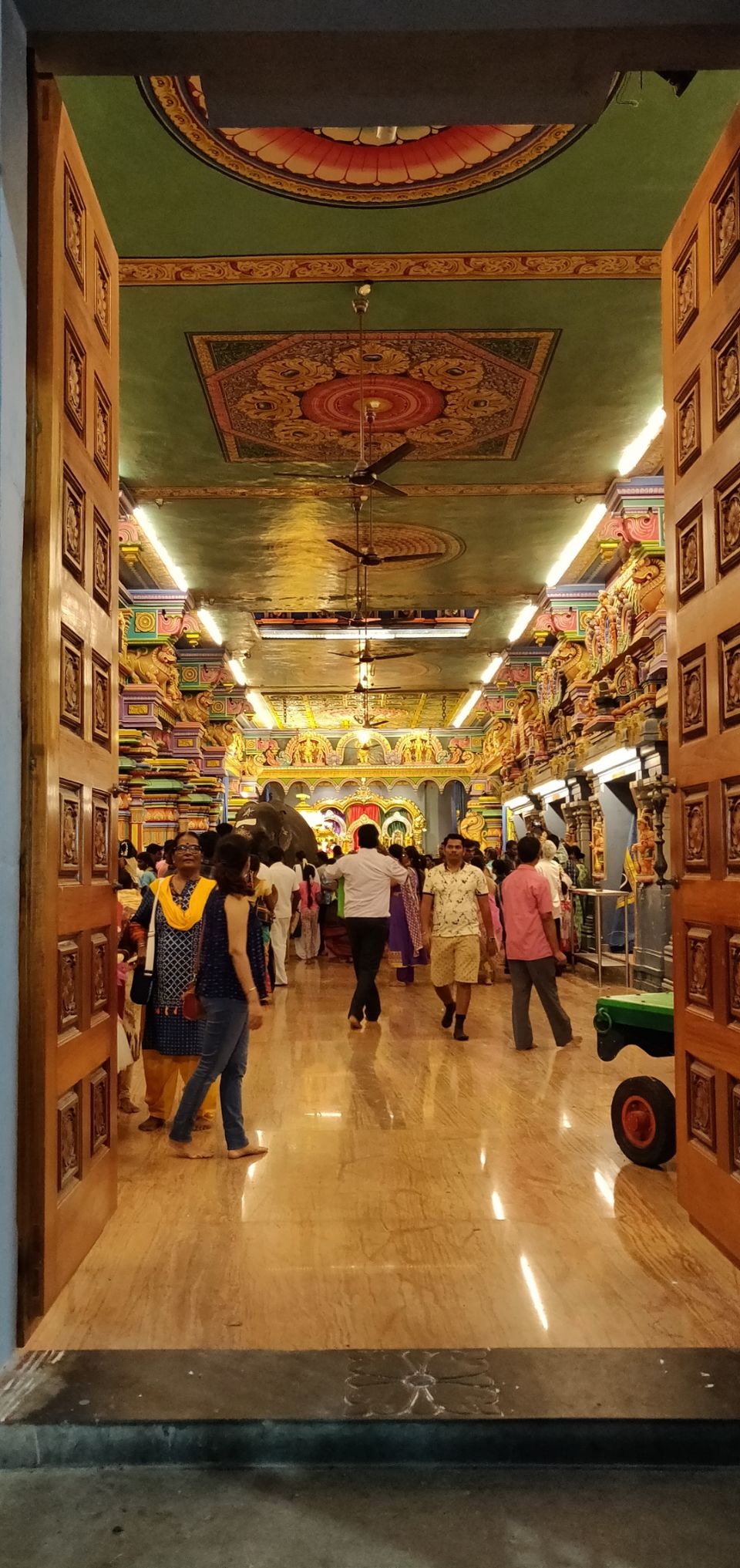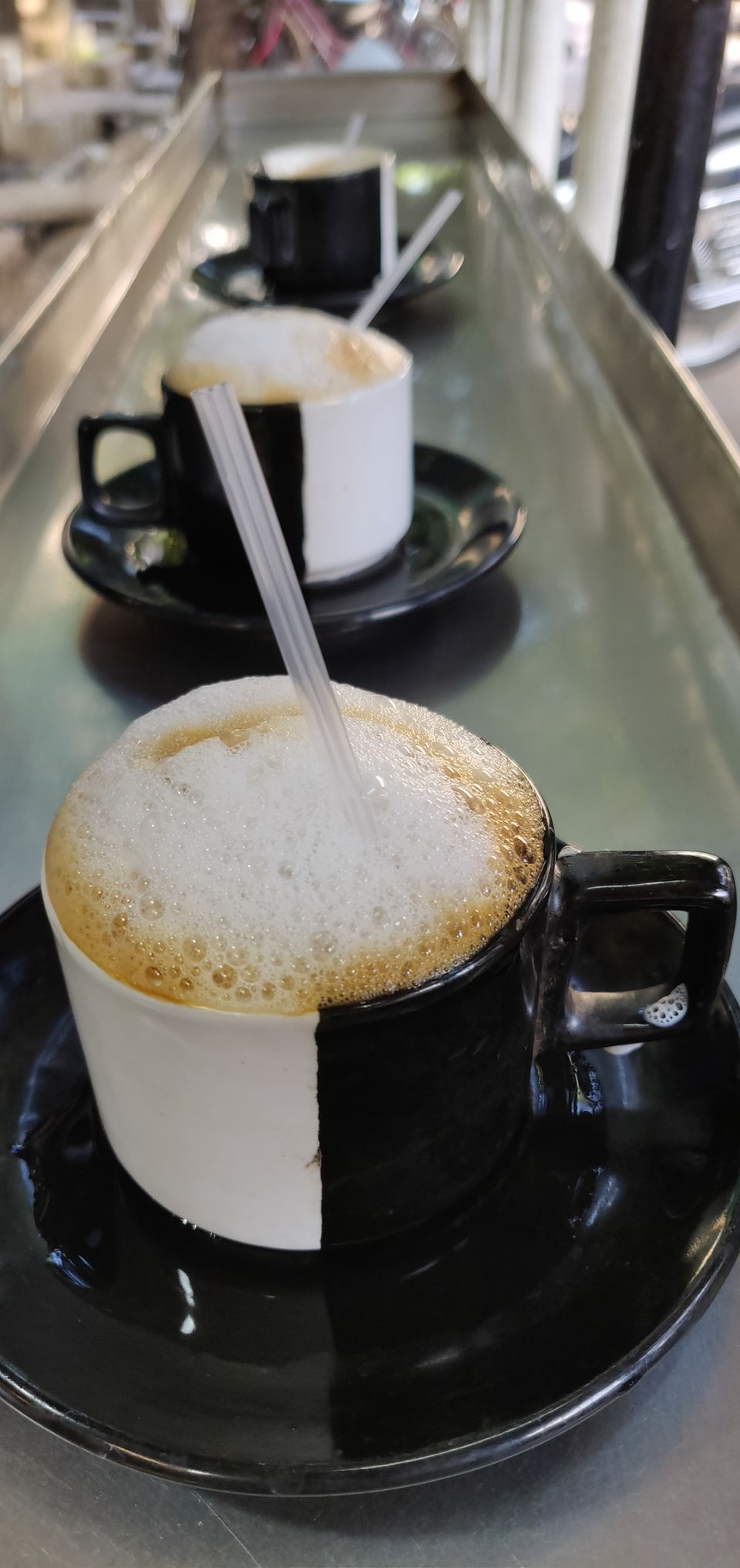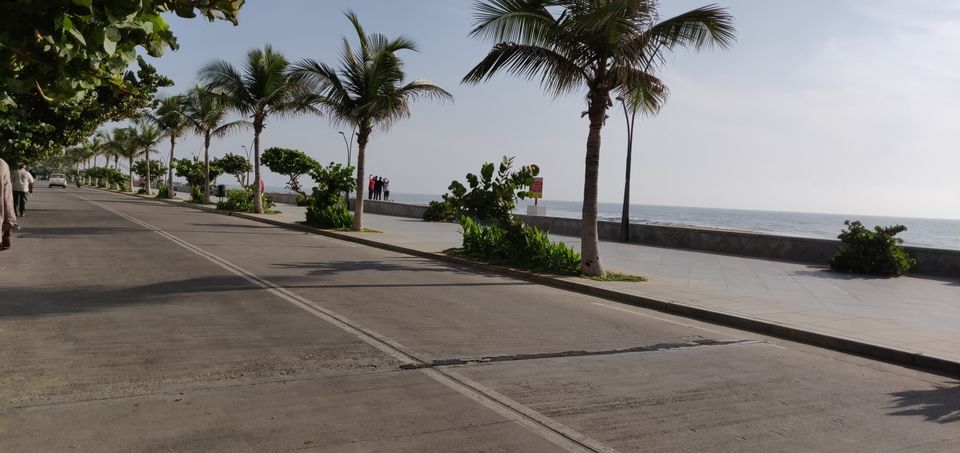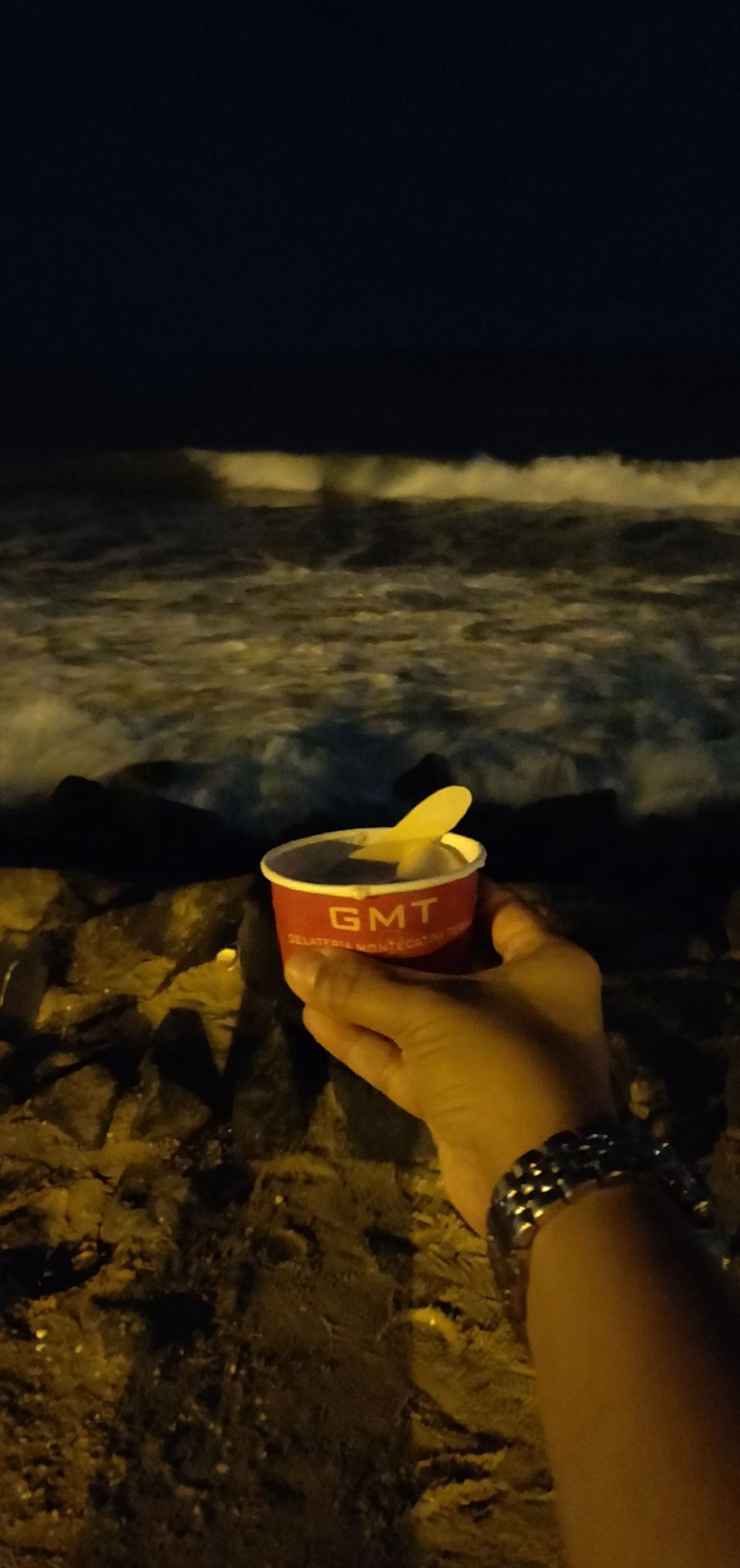 Day 3 :: Auroville, Pondicherry to Bangalore
Thou shalt not deem a trip to Pondicherry as complete unless thou visits "Auroville".
Auroville is a town in itself and the inception of this beautiful place happened in the year 1968. This year marked the celebration of 50 years. Although there are a number of things to do in Auroville, the one thing that tops the list undoubtedly is visiting the "Matri Mandir." It is the epicenter of meditation and spiritual significance, an experience which I would tag as "out-of-this-world." The Matri Mandir took about 37 years to complete. The structure is actually a Geodesic dome with reflecting discs giving it a characteristic radiance. The inner chamber, situated within this dome is home to the largest optically perfect glass globe in the world. This chamber is used for Meditation purpose. One can visit this place only through prior appointment and a 20 minute meditation session along with a tour of the surroundings is given by the Aurovilians. The experience of Inner peace one witnesses here is absolutely worth it.
Apart from the Matri Mandir, there are a number of things to do within Auroville. There are workshops, boutiques for shopping products made in Auroville, restaurant and cafes, the Auro beach etc.  However, depending on one's interest, Auroville can be explored - either in a matter of few hours or one can even spend days and it wouldn't be enough!
Late in the afternoon, we started our drive back to Bangalore. All in all, Pondicherry makes for a perfect long weekend destination in South India - offering the best of all worlds.. the old world charm, amazing shopping, food, beaches, spiritualism and heritage!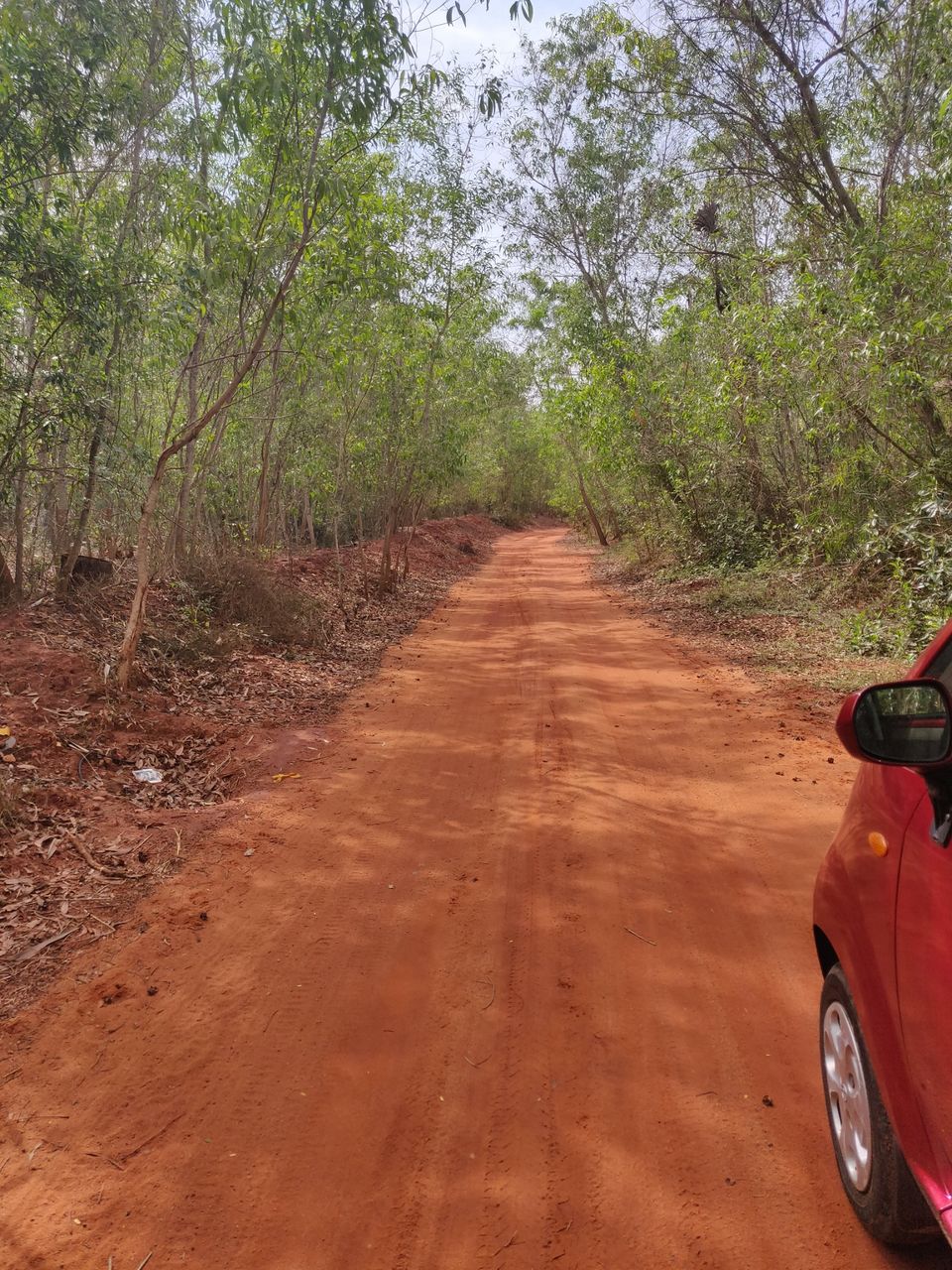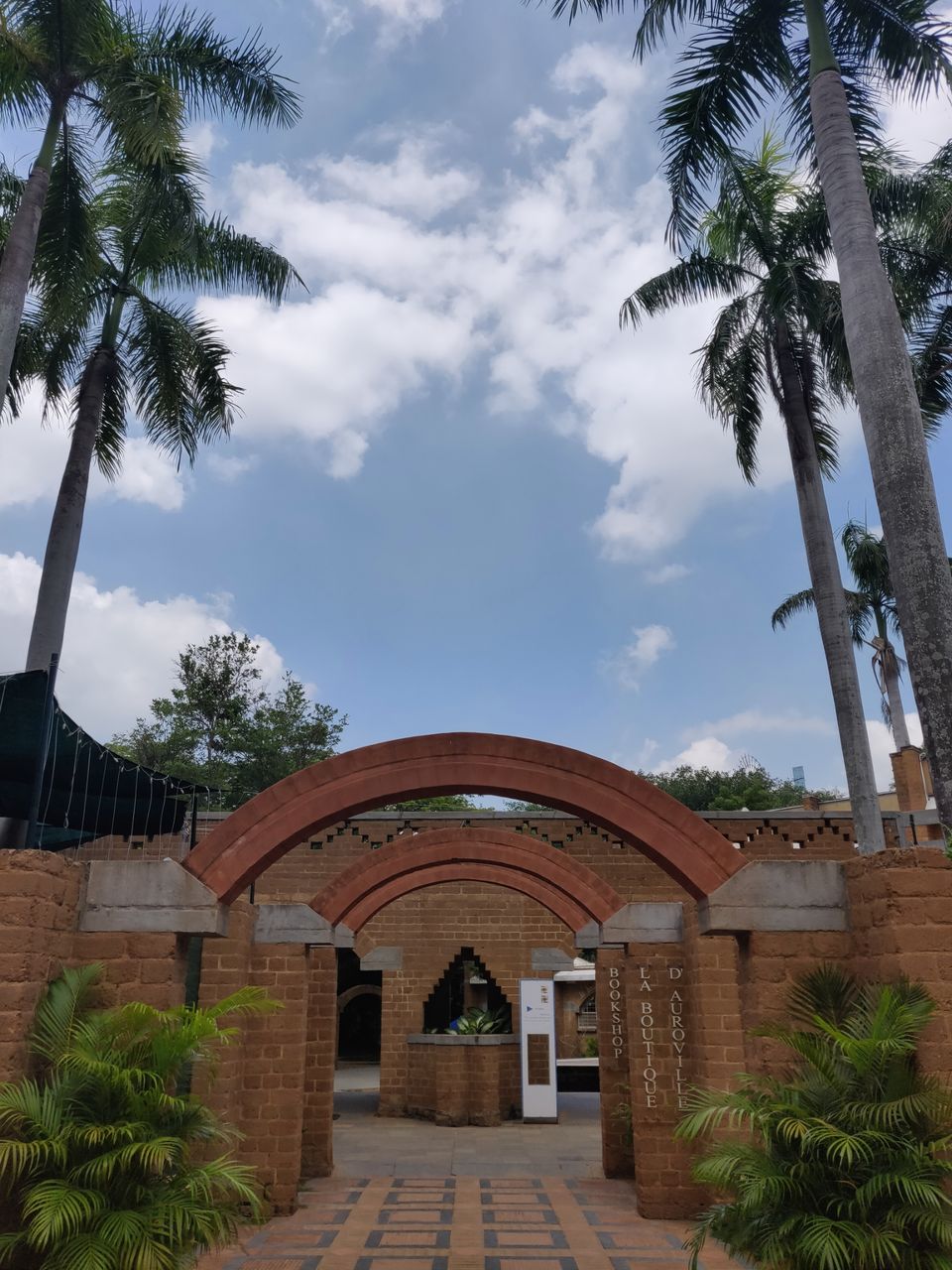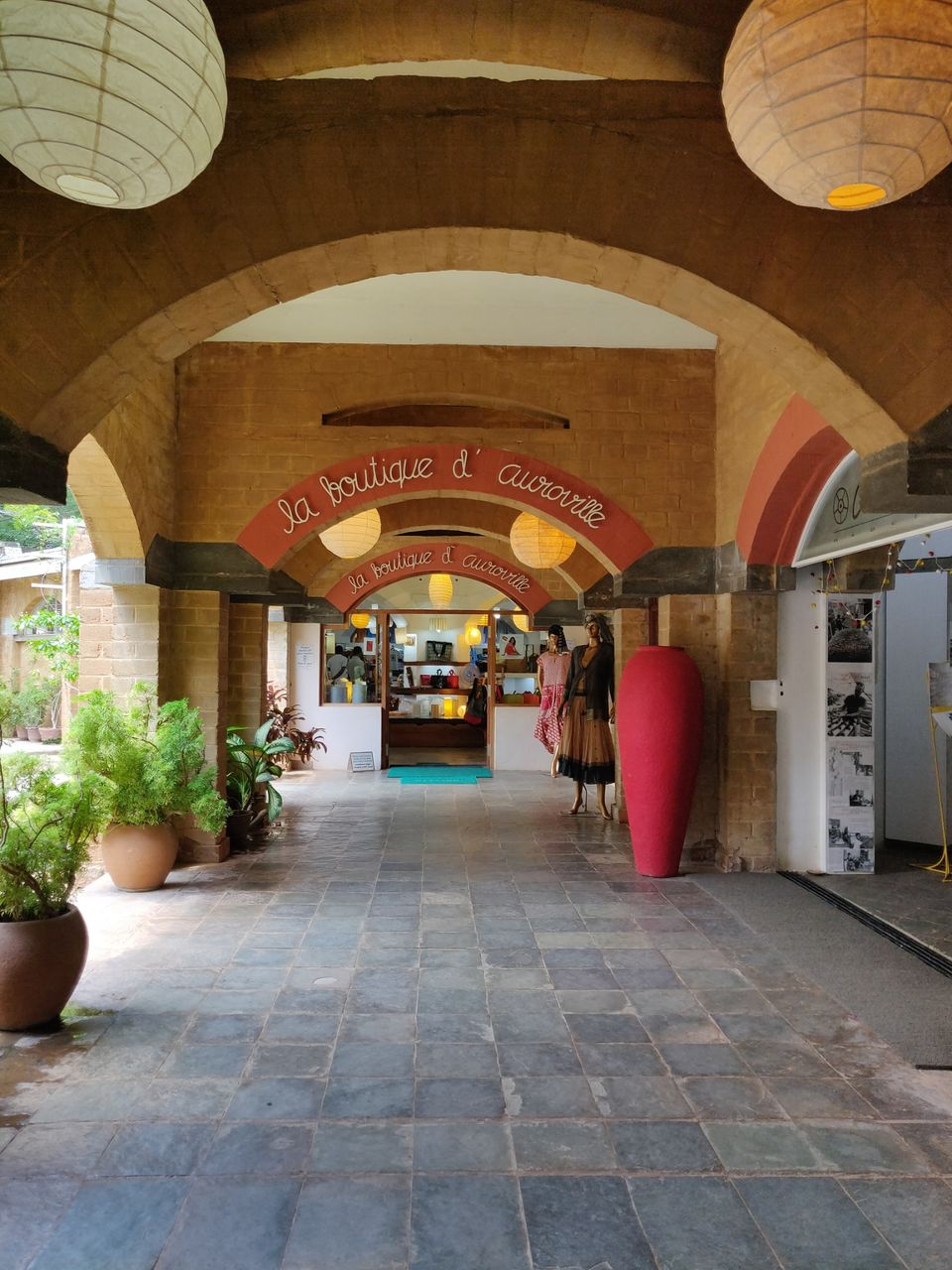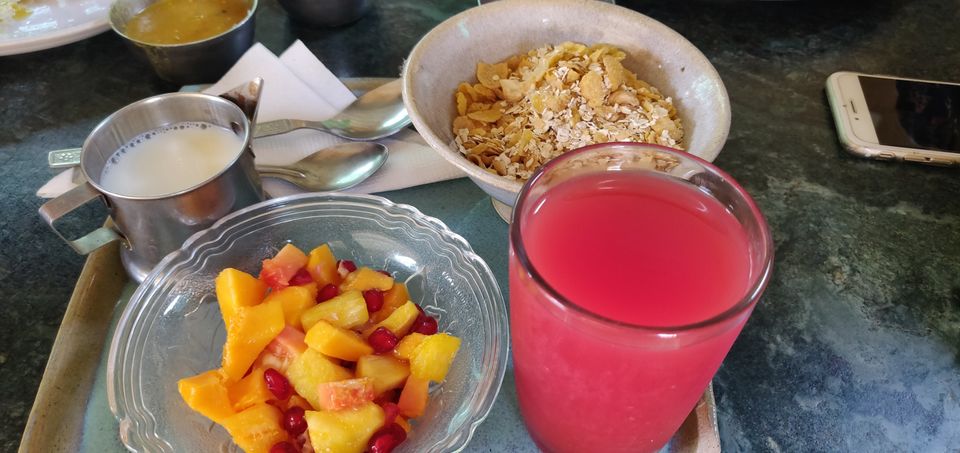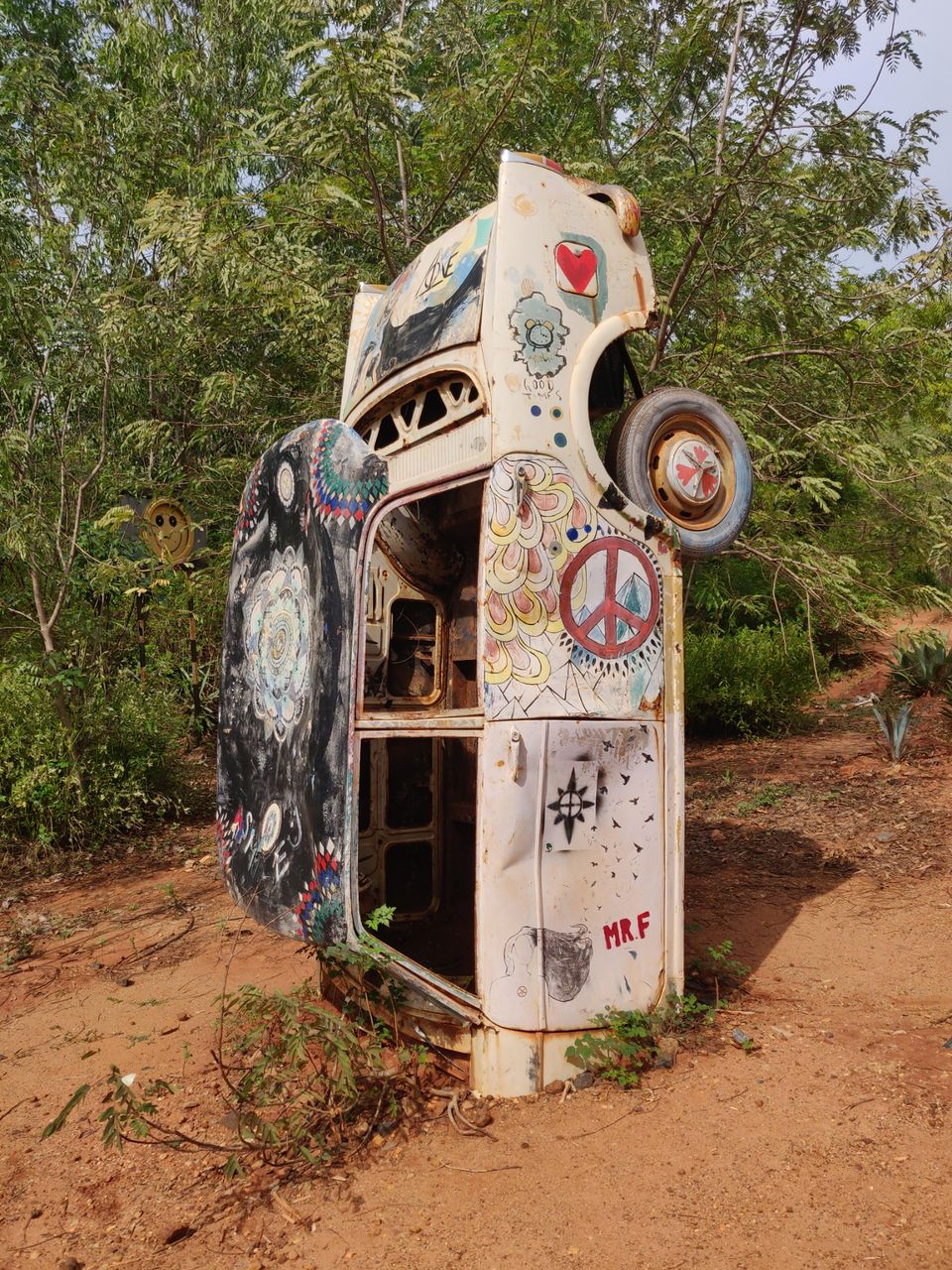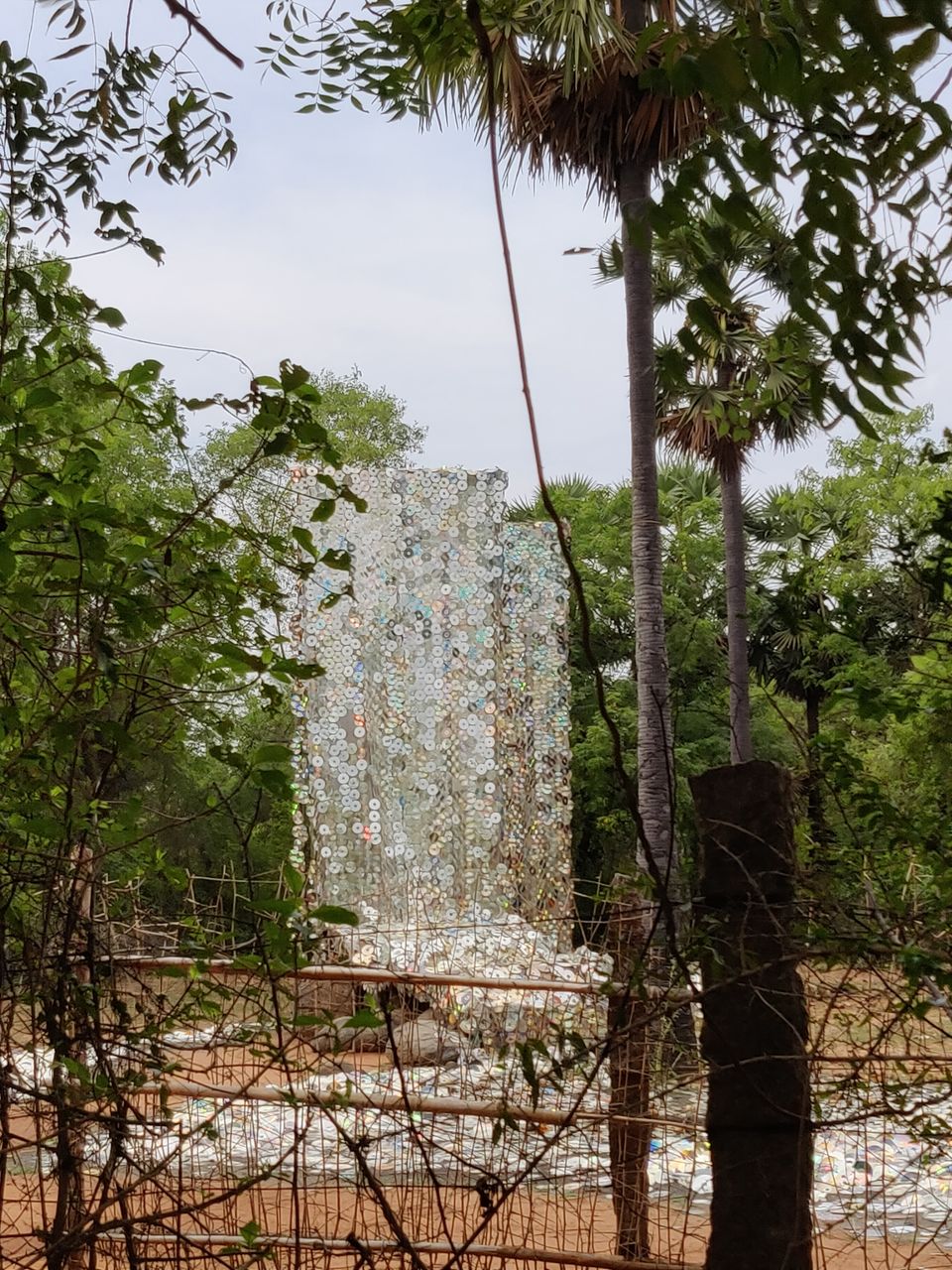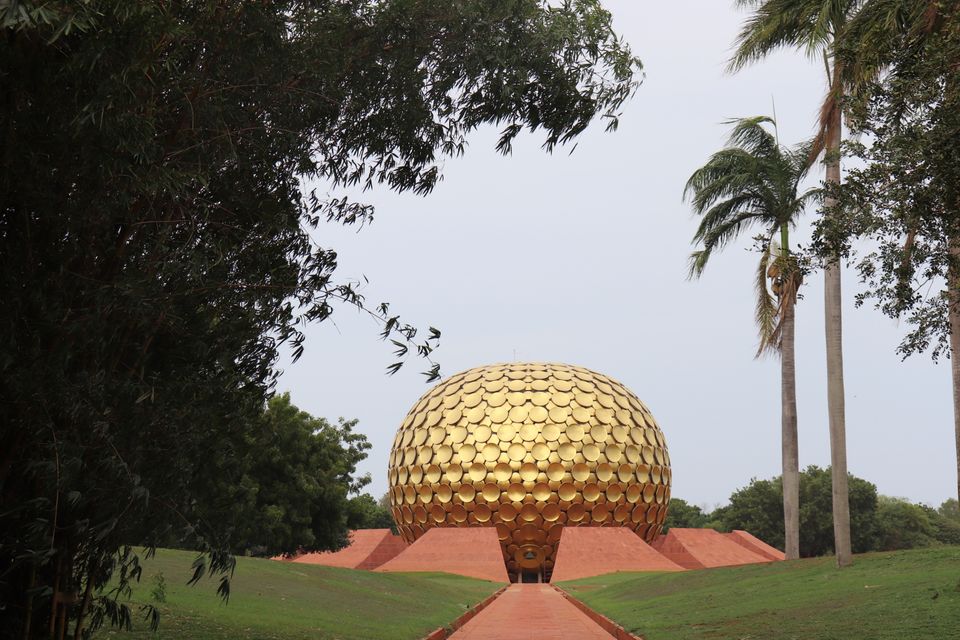 Suggested places to visit for food:
- Dilliwala6
- Cafe Xtasi
- Cafe Des Arts
- Le Cafe
- Hotel Surguru
- KBS Kofi Barr
- Le Dupleix
- Rendezvous
- La Pasta
- GMT Ice cream
- Sri Krishna Sweets
- Dreamer's Cafe, Auroville
- Bread and Chocolate, Auroville
- The Smoothie Bar, Auroville
Accomodation suggestions:
Budget accommodation:
- Park Guest House
- Airbnb - The house of Blue Mangoes, Rayons Du Soleil and the list is endless.. numerous options available.
Luxury Accommodation:
- The Promenade
- Le Pondy