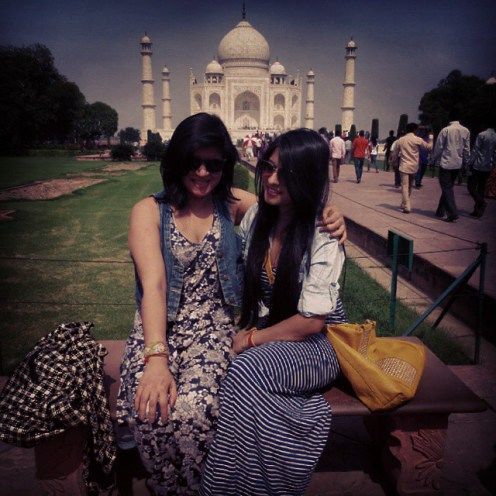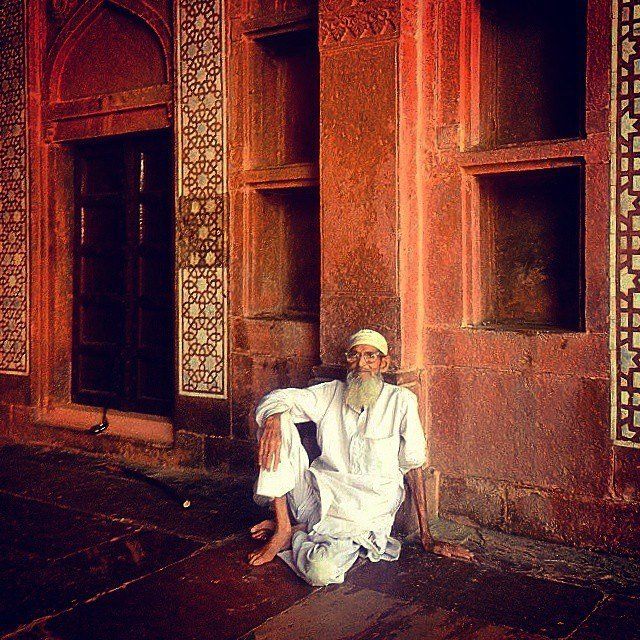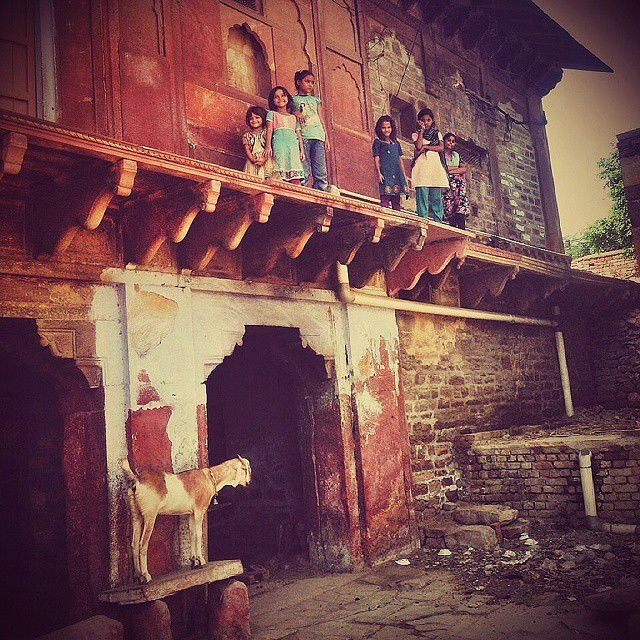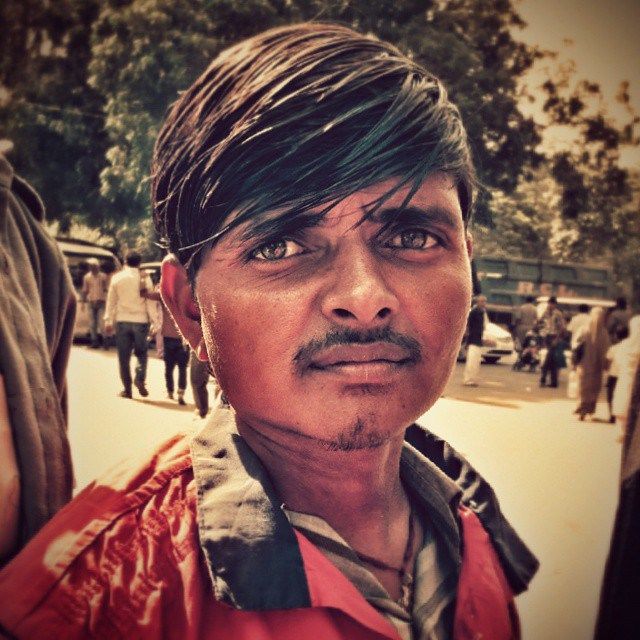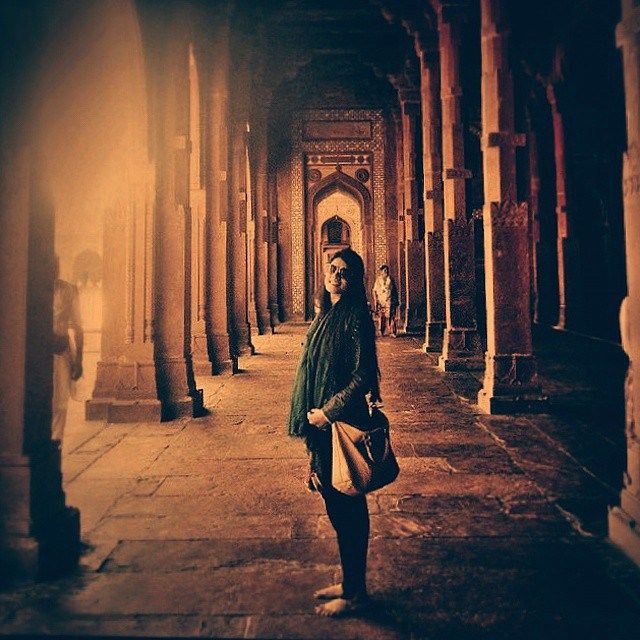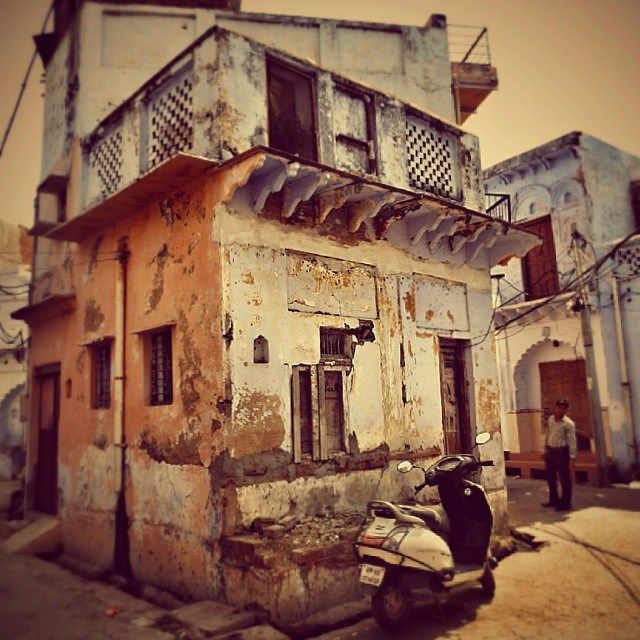 So, I was lazing one day; drifting and dreaming about the next trip, I got a call from my cousin in Agra who insisted I visit her before leaving Delhi.  And really, with nothing in mind and plenty of spare time, I took off to Agra where I stayed with the lovely cousin and her family at their delightful mansion, Mulberry House. Besides being incredible hosts along with an adorable set of dogs (all twenty eight of them running about the house) they duly introduced me to Agra in a spectacular way.
The next morning I was taken to the Taj along with the mandatory fanfare and despite all the grandeur even with a comic guide Bobby in tow, I wasn't really rolling my eyes and falling off. In fact, I was rolling my eyes at everything but the Taj; the narrow back lanes behind the fort, the old gullies with their red stone walls, the crazy medieval souks selling marble and souvenirs and the wonderful old houses with their incredible stonework and texture. In fact the entire city had me entranced with its semi modern, semi Mughal era look. Some parts even reminded me of Cairo and other small towns in Egypt. In fact I was going to pen another post on how some cities and towns bleed into one another and have such shocking similarities as well , but I'll leave that for later.
So back to Agra, I wandered through some narrow gullies and seriously marvelled at the old architecture blending with the new. The best walls and doors are always the ones that have never been painted and refurbished in years. That's how you get such awesome texture. But wait, the highlight of my trip was yet to come.
The next day I was taken to Fatehpur Sikri a few kilometres outside of Agra. The drive was lovely with mustard fields on either side. I had been there years ago and even tied a thread and made a wish at the famed Saleem Chisti Dargah. I wasn't aware that my cousin knew the old family and had planned a meeting with the old Sufi Mystic  Riyaz Udin Chisti. All of this was quite random and sudden; I must say when I did meet the old man inside the ramparts of the fort, I was quite overwhelmed. He was this kind, gentle soul who welcomed us with open arms and after talking to him about the fort we were led to the dargah accompanied with his son.
Apparently, loads of Bollywood celebrities were expected the next day but the son treated us with great fanfare and even offered a green silk chador to honour the dargah.
I had made a wish years ago and surprisingly, it did come true. As I stood there remembering that juvenile time, I took a deep breath and 'wished' earnestly, eventually tying a thread loosely alongside the wall.
A little later, children pestered us and begged us to buy little postcards, while our man guide Shamusdin ji showed us around the fort. He talked of an era long gone, long past and as he spoke of the fabled times, I was reminded of a small snippet from William Dalrymple's City Of Djinns where the author talks about the dying Mughal culture in old Delhi and how certain Royal families have been reduced to poverty losing all their wealth and culture bit by bit.
It just felt that something so grand and magnificent could be reduced to a mere stone monument with mere remnants of a time now frozen with dead memories. As Shamsu din ji ended the short tour with a quiet 'salaam' and walked back quietly, I bid my adieu to the behemoth structure wondering how long it had stood the test of time, wars, battles, memorials, dynasties, cultures, invasions, beginnings, endings and how long it could keep containing the weight of the old and the new; maybe for a hundred years? Maybe, forever? Or perhaps, just remain as eternal like the Taj. Yes, maybe.
As our car drove back to the city I took few more pictures of the fort and fields and wondered if I'd come back any time soon; maybe not and yet there are a few places that keep beckoning, places that stay with you, even create new memories in your head. I was beginning to reminisce already and I guess that's what travel does to you, it transforms you, makes you fall in love all over again with places and people you didn't know breathed and existed until a few minutes back.
I think I would make that rebound trip to Fatepur Sikri sooner than it should be.