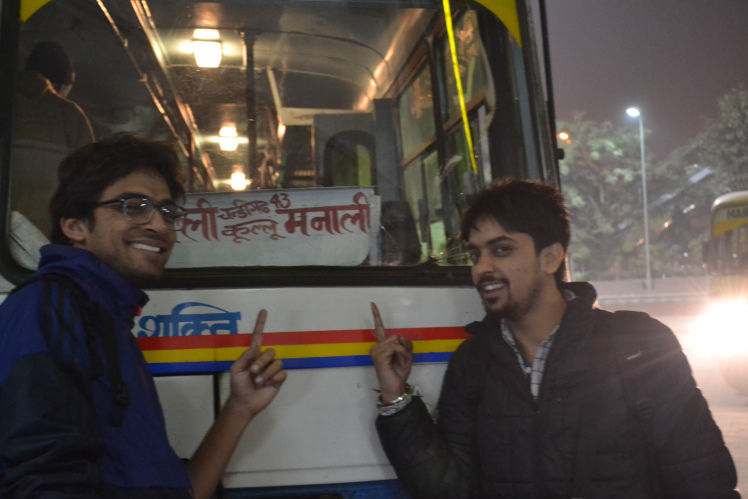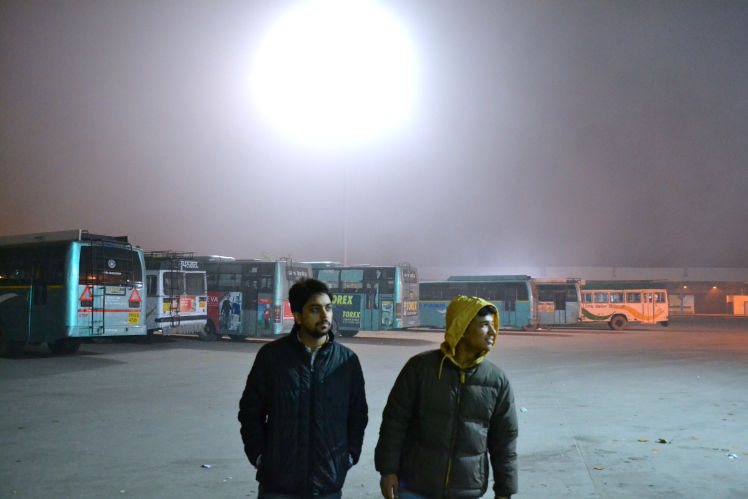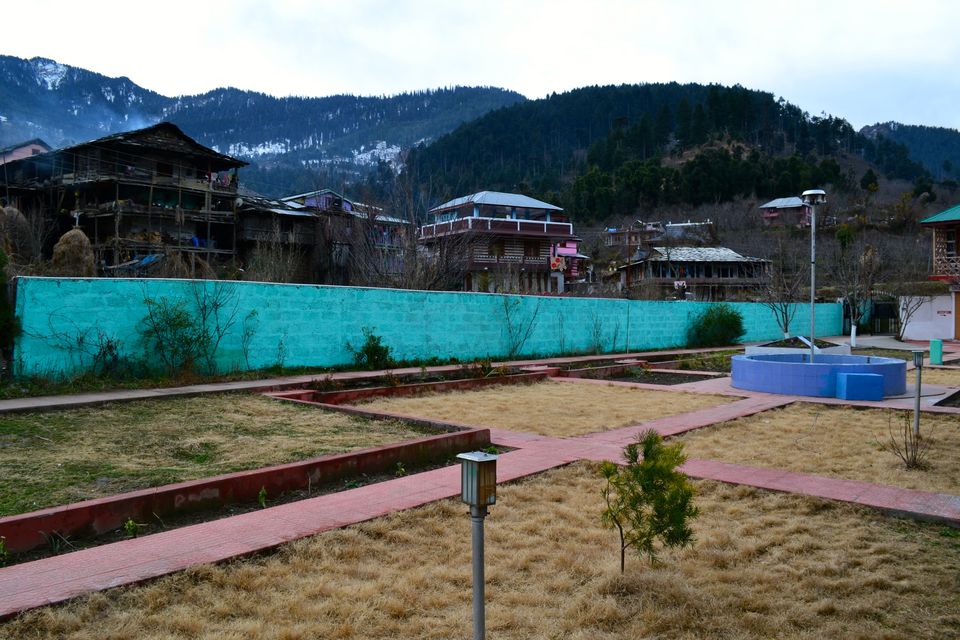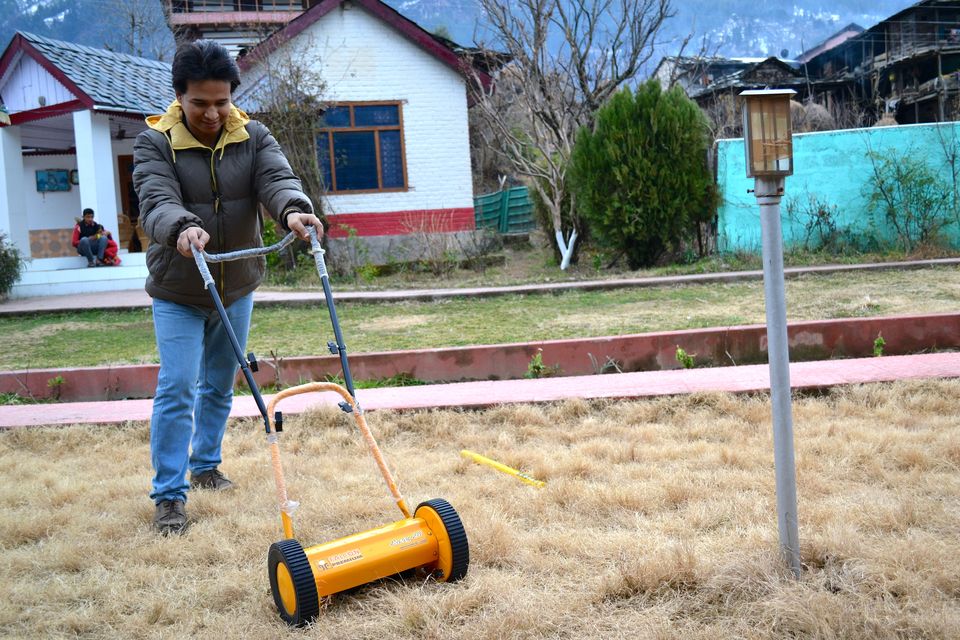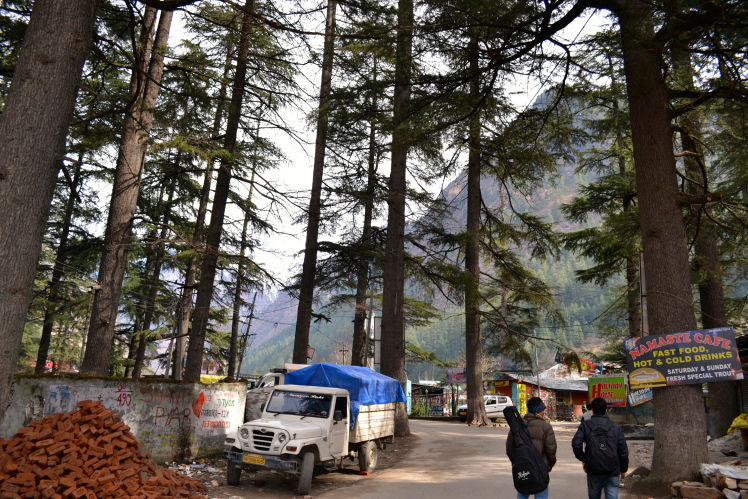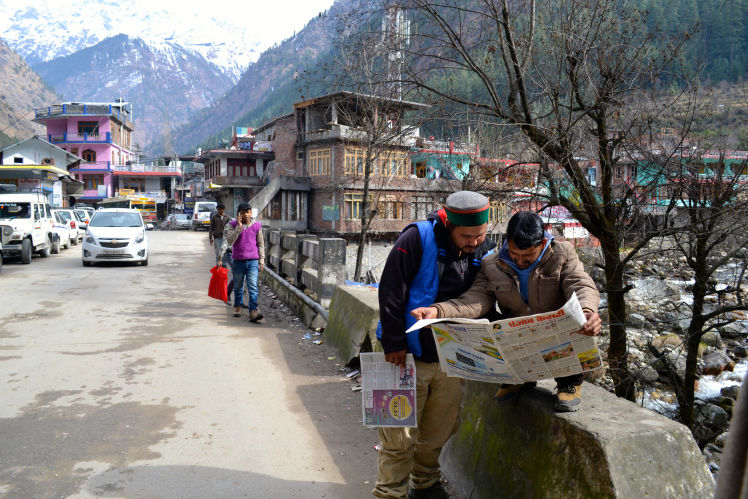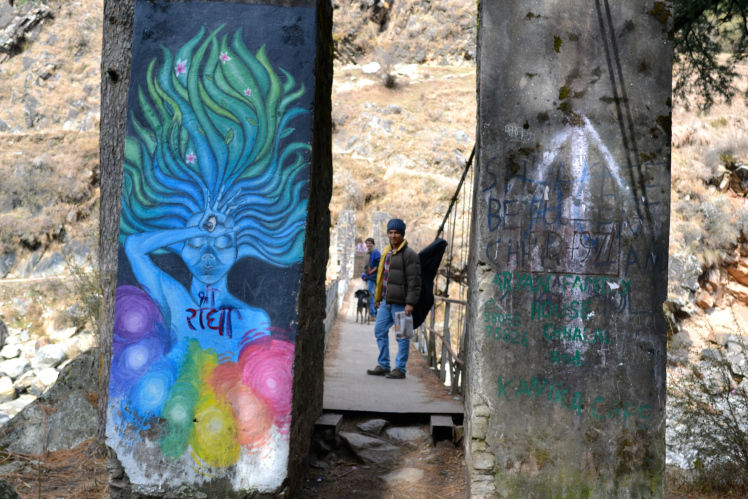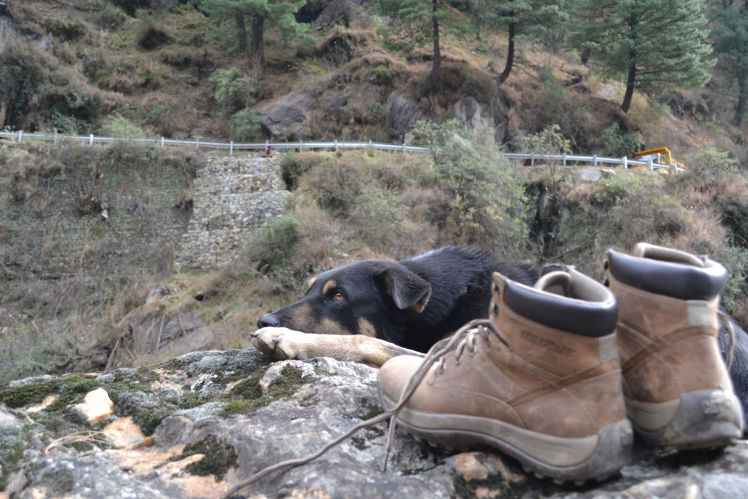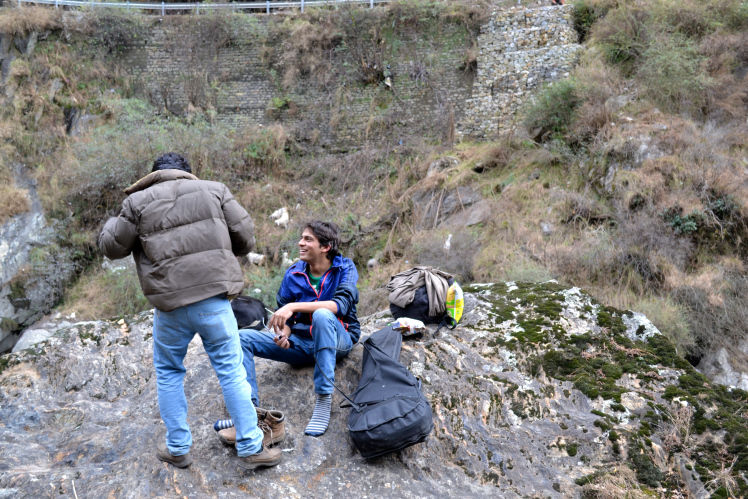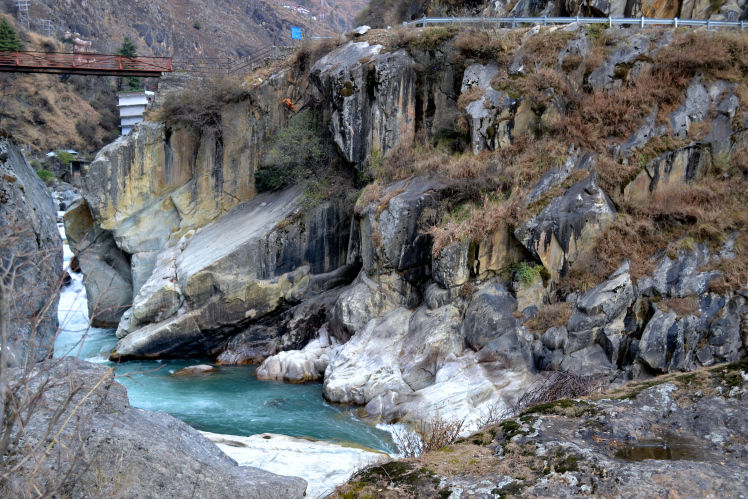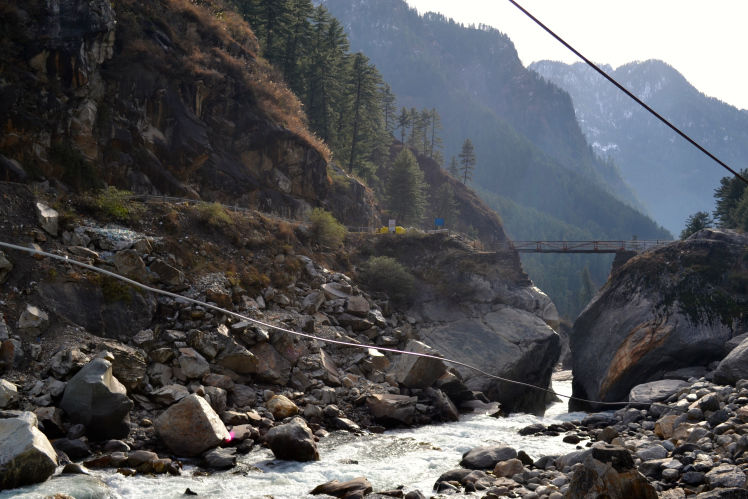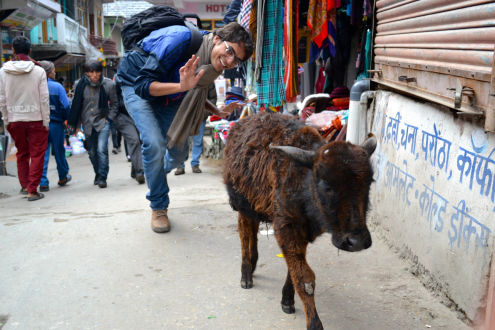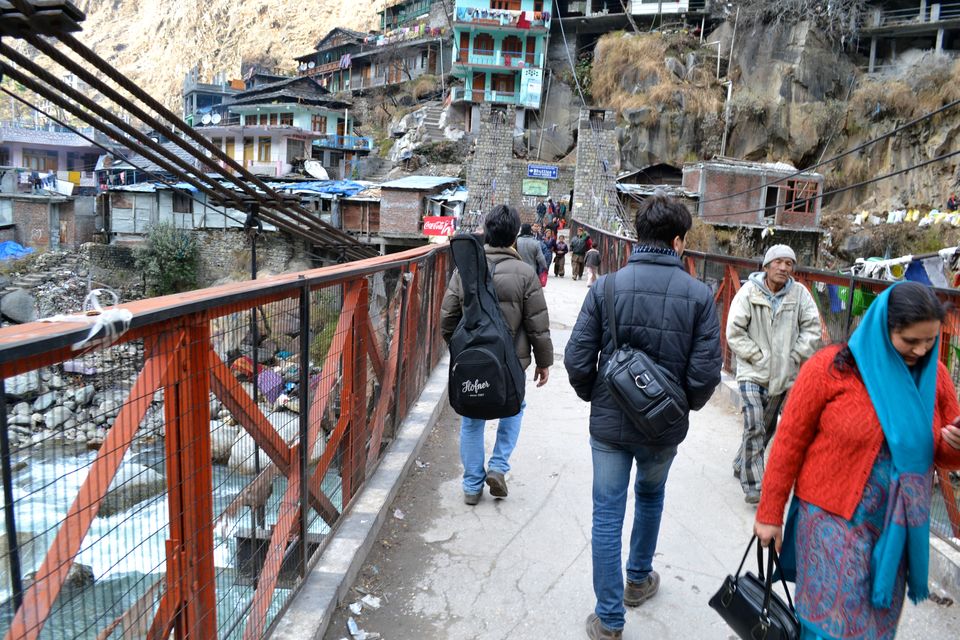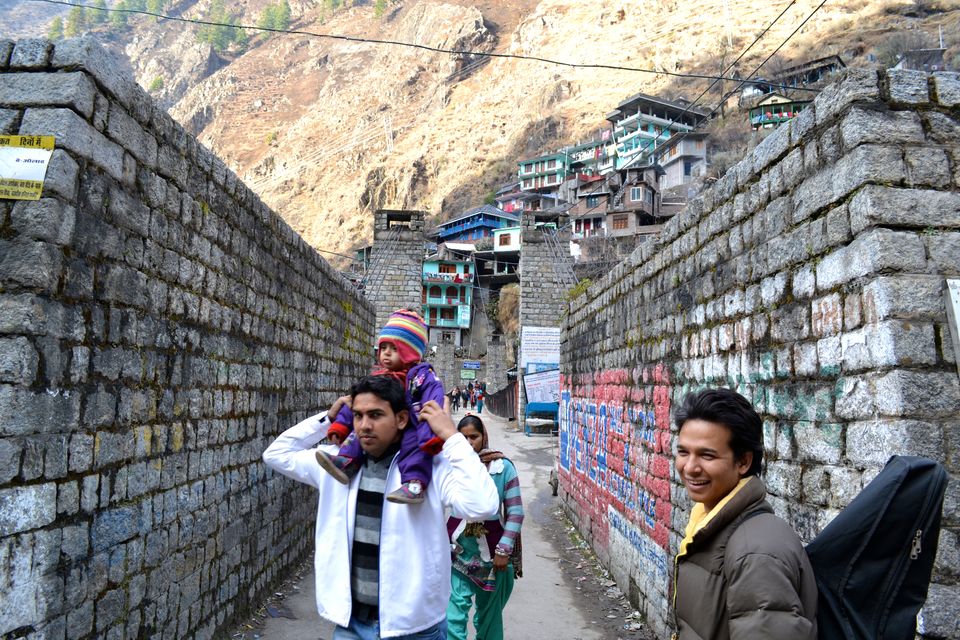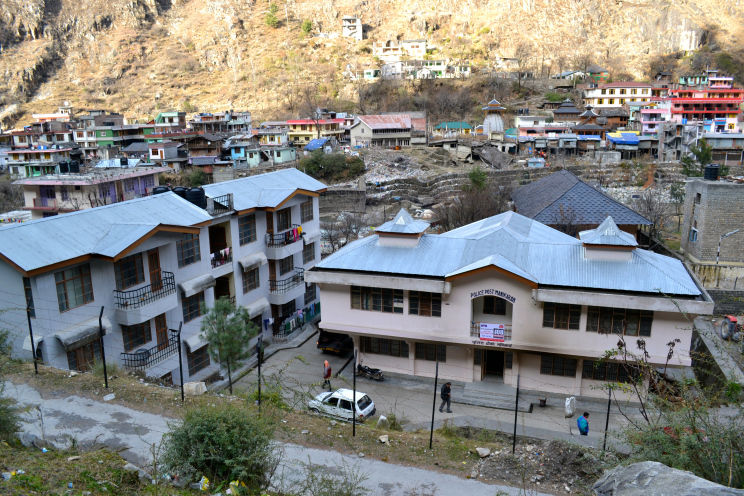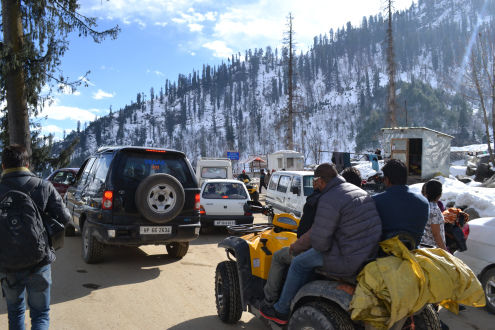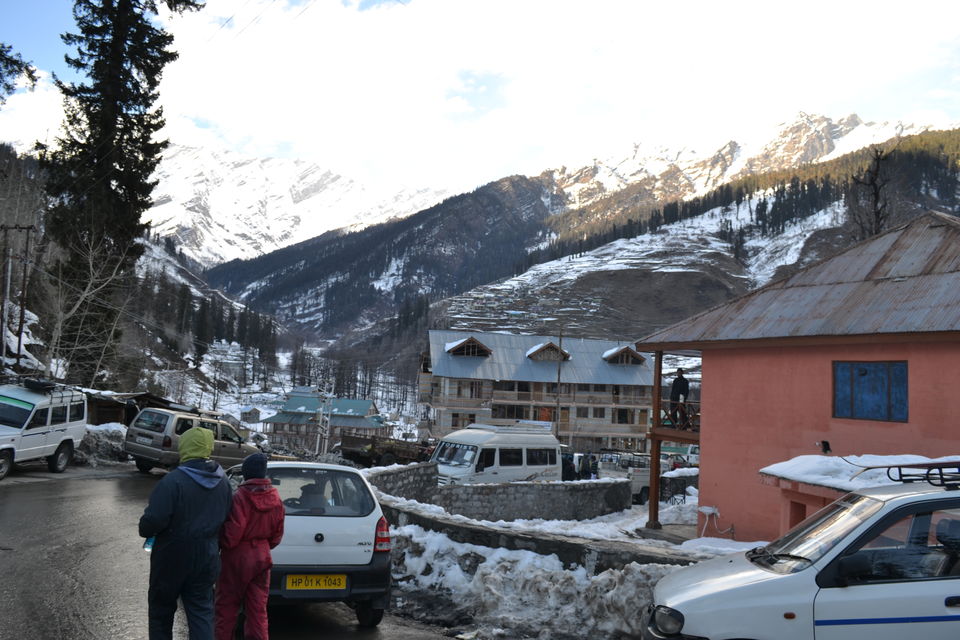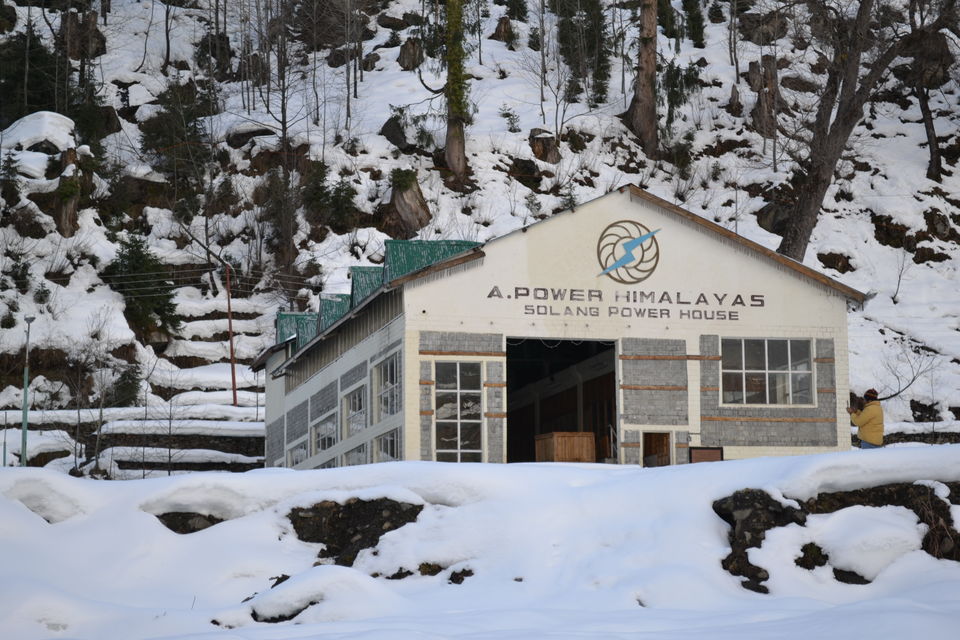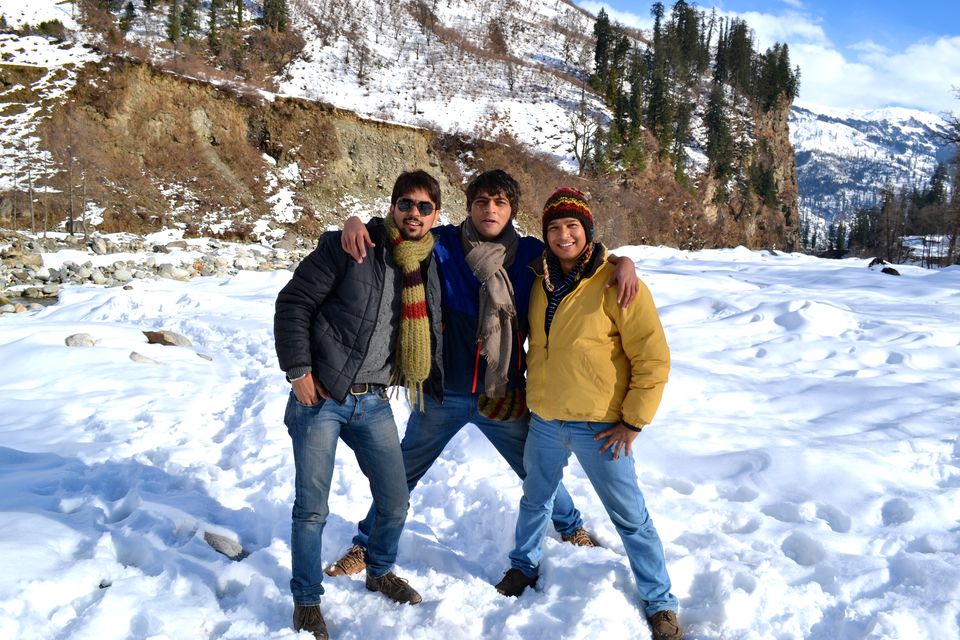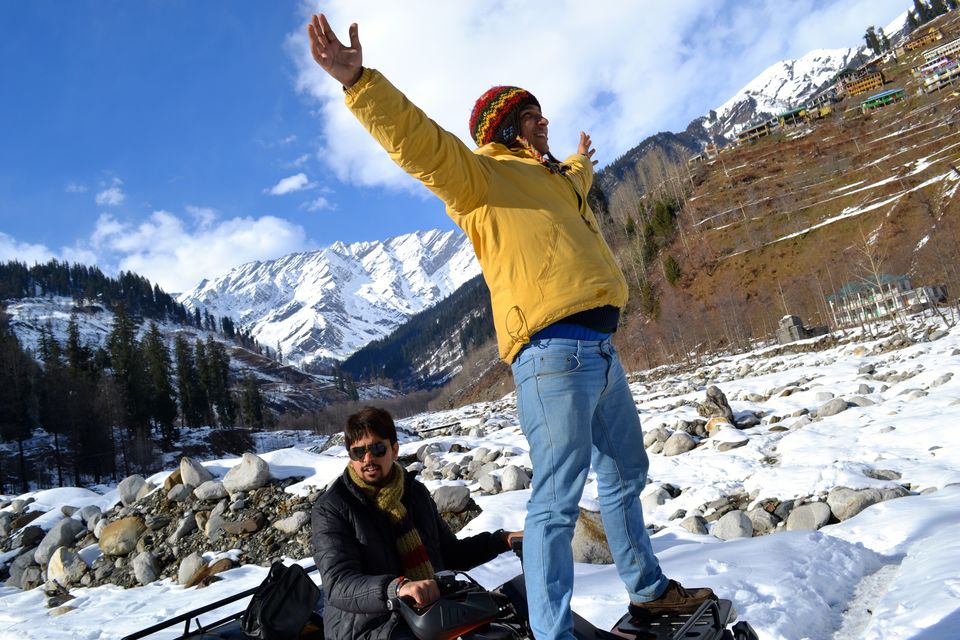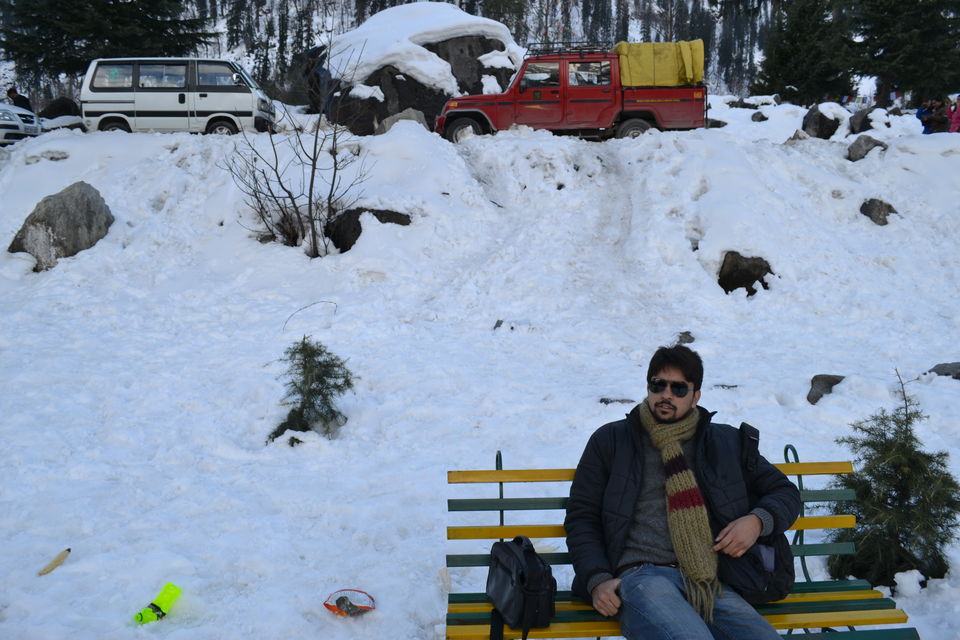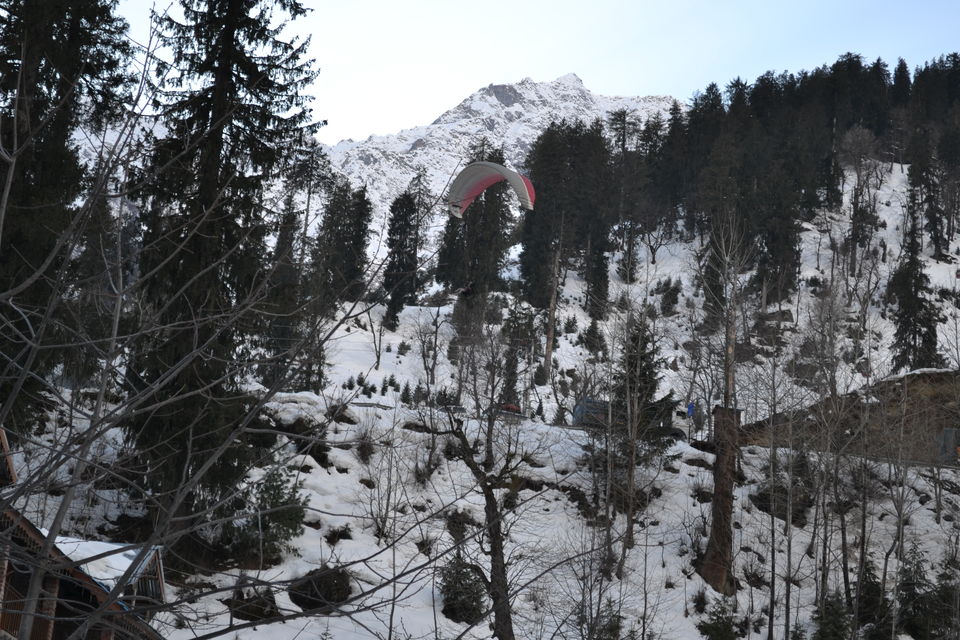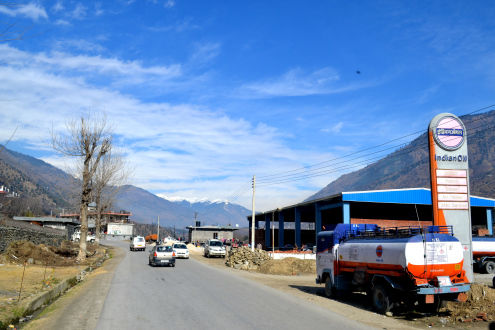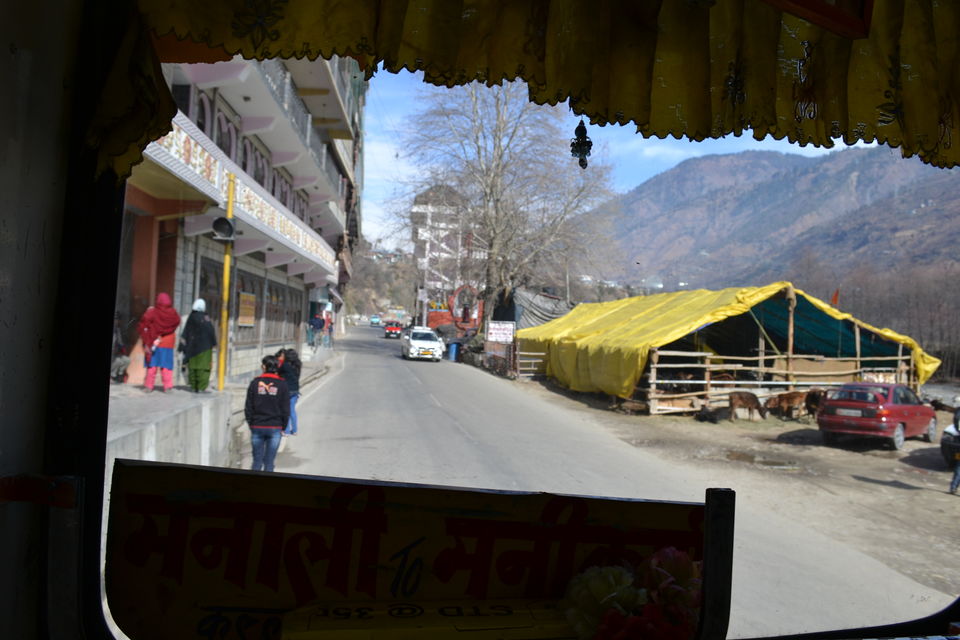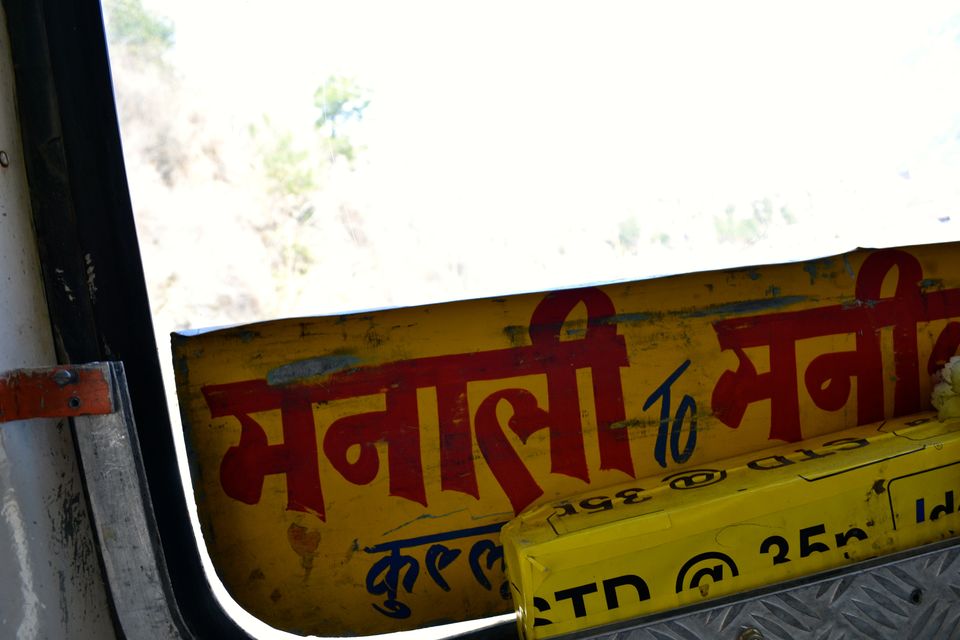 Yep, you heard me. This one doesn't fall into the category of those fake "backpacking trips to the Himalayas" which normally include a car, four dudes and/or chicks, ten times your regular supply of booze, obsession for "trying out new things". You know what I am talking about. Here is what we did during our 3-day trip to this beautiful part of the Himalayas in India in which we visited places like Manali, Jari, Kasol, Manikaran, Solang Valley and bought cheap Himachal Pradesh wine just before our bus back to Delhi was about to leave.
*Statutory Warning: This kind of adventure is not for lazy-asses. Kindly stay at home and watch Discovery Channel.
Day 1
Take a local bus from Delhi Kashmiri Gate Bus Station to Bhunter, which is a small town before Kullu. So basically, you have to board a bus to Manali, only you don't go all the way. It is highly recommended to make this journey overnight. That way, the 13 hours that you spend on those super uncomfortable buses don't feel as painful. Plus, sunrise from the bus is quite special in its own weird way. Don't ask me how, now. There are things you can not explain.
Day 2
So you arrive pretty early in the morning, you wanna get some rest. Only you DON'T!! You take another local bus from Bhunter bus station towards either Barshaini or Manikaran. Barshaini is as far as you can take a local bus to. After that, it's either a taxi to Tosh or hike to Khir Ganga through Kalga or Pulga.Now most of you must be dying to go to Kasol and start ticking most of the stuff off "the list" as soon as possible. Well, such is the human nature and there's nothing you can do about it. Take my advice and don't fall for that. Kasol is, by far, the worst place I have ever been to. The energy, the vibes, the people, stupid trance music… everything sucks. Get off at the place called Jari, which is just 20 minutes from Kasol and this is where you will find one of the most beautiful guesthouses in the whole fuckin Parvati valley. Try and be really, really polite with those people as Indian tourists have a bit of a reputation in that area and you wouldn't wanna glorify that even more, now, would you? There are nice rooms, surrounded by apple orchards, mountains, beautiful, old houses and there is a small waterfall nearby. What else do you want!!
Now, quickly get a nice, hot shower, grab some breakfast and start moving already! Get to the bus station and take the bus to Kasol. Don't worry, there is a bus every 15-20 minutes. 20 minutes later, you arrive at Kasol. Don't waste much time there unless you want to try some badass falafel plate/lafa. In that case, go to King Of Falafel. For 140 Rupees, it's going to be one hell of a meal. Totally worth it!!
Now, our next stop is Manikaran where you can enjoy hot springs. Make sure you withdraw money from Kasol as the one in Manikaran is usually out of order or out of cash. Now, the easiest and the most obvious way to get there is bus again. But I think we have had way too many buses for one day. Let's try walking! Now don't just start walking on the main road. Did you notice a big ass river flowing right next to you? If your answer is yes, then ask someone about the bridge to get to the other side of that river. It is a pretty nice and enjoyable as you walk through the forests, a couple of villages, make friends with dogs who insist on giving you company till the end of the trek. Don't get too attached as they tend to leave as you as soon as it is over. They have got more people follow, after all!! You can buy a few beers from the wine shop in Kasol. It is a nice excuse to sit next to the river under the shade of trees and enjoy that chilled can of beer as you enjoy the view with the sound of river entertaining you in the background. It is more beautiful that it sounds.
Manikaran, being a sacred place, is full of Indian tourists and lot of interesting things happening all over the place. To enjoy the hot springs, you have 3 choices – go to the public bath which is all indoor and doesn't look too pretty, the public bath in the Sikh temple premises which is open and more pleasant and third, get your own private bath at one of the guesthouses which are pretty cheap for spending half an hour. The first two options are free of cost.
After the hot springs, you can pay a visit to a few temples and those interested in some free stuff, go to the Sikh temple as they provide free meals to the visitors all day long.
Now, the last bus from Manikaran leaves at 6 o'clock. So make sure you get to the bus station on time or else you will have to pay a crazy amount of money for the taxi. Come back to your beautiful guest house. As they have a big lawn and everything, ask the owners, politely, of course, if they can make some fire for you to enjoy your meals and stuff. They wouldn't mind, really.
Day 3
Try to wake up next morning as early as possible, as it is time to move to your next destination. Get back to the bus station and take a bus back to Bhunter and then to Manali. As you get there, take a rickshaw/taxi to Solang Valley. If you are there during the winter time, you will find the whole valley covered in fresh snow. This is the best time of the year to enjoy skiing, paragliding and lots of other adventure sports. Now this place doesn't have much to offer if you are looking for some extreme stuff but it's alright if you are happy enjoying the basic stuff. You can rent a snow scooter for an hour and drive around on the snow, which is fun. You may have to bargain a lot to get a fair price.
After spending a good few hours, it's time to leave. You may pay a visit to the famous Hadimba temple, and if you have one more day left, you might want to visit Vashisht, a village not very far from Manali with hot springs and a badass waterfall!! My love for waterfalls always brings me back to this place.
Well, it's time to leave, I guess. Get to the bus station and say goodbye to those beautiful mountains. But before you do that, don't forget to try some local wine from Himachal Pradesh wine shop. It is cheap but definitely worth trying!!
I really hope this crazy, always-on-the-road, drugs free ride through the beautiful snow covered mountains inspires you to make a crazy journey of your own. Don't fill your backpacks with too much stuff. Keep it to the minimum and enjoy Manali/Parvati Valley, hippie-style. Try it once. You will thank me later, trust me.
This trip was originally published on Rookie Travel Diaries