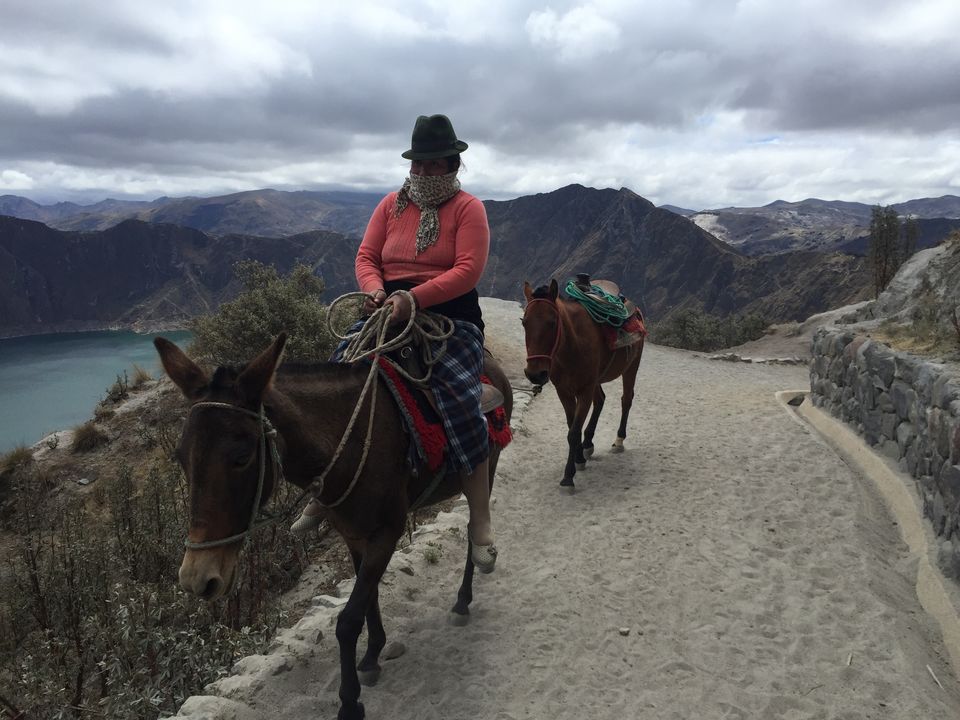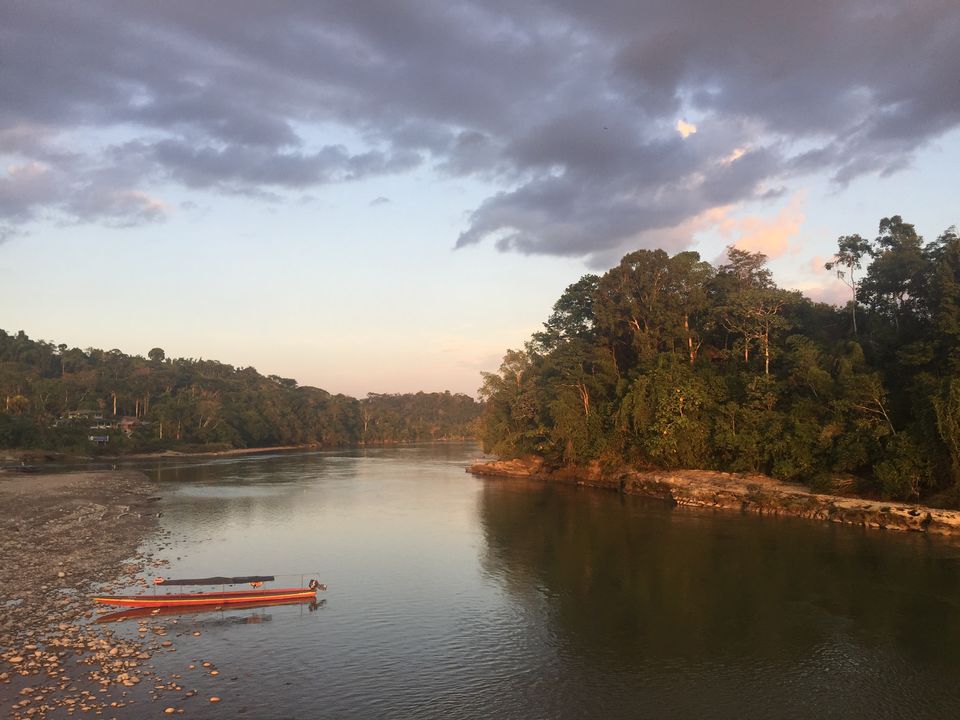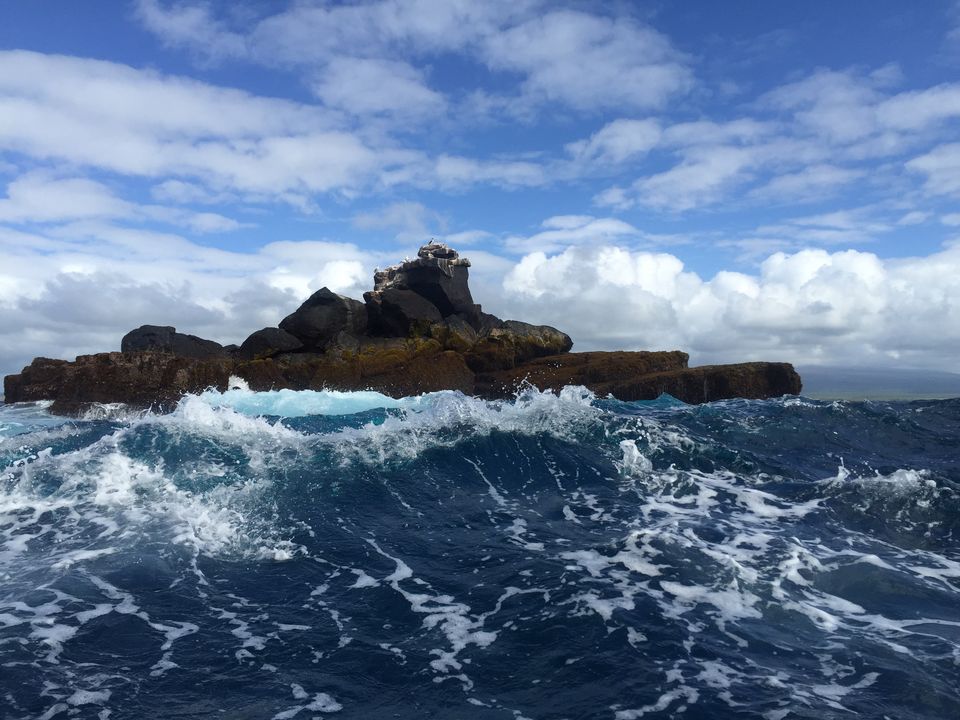 "All you need is Ecuador"
The new slogan promoted by the country's tourism department stands up to the promise. This small nation that sits right on the equator is home to untouched Amazon rainforests, high and active Andean volcanoes that are covered in glittering glaciers, and to top it all off, The Galapagos in the Pacific. This winter, I spent two months exploring the beautiful biodiverse country with a Spanish colonial twist. Here is what it was like:
Arrival at Quito, the Capital City
I love colors and old architecture and this is pretty much what Quito is about. On my first day in Ecuador I packed a bottle of water, an extra warm layer and set about on a walk through the Old Town. I was lucky to get to walk around in the Old Town on a Sunday when the streets are closed to motor traffic, and fill up with musicians, church going families, street vendors, folk performances and street food. At the end of my first day in Quito my breath was taken away both by the high altitude as well as the beauty of the city!


On Sundays, Quito's streets fill up with buskers and street dancers like the ones in these photos

Just one of the many colorful streets of Quito that I walked around and took photos of
Sightseeing Excursions
After taking in the colonial streets of Quito for a few days, I headed south to say hello to the massive Cotopaxi volcano and other wonders of nature near by. I chose the city of Latacunga as a base to explore the area. Cotopaxi can be seen standing tall from pretty much any rooftop in Latacunga and I was lucky to see Cotopaxi in action -- spewing ash as the sun shined on the grey snow-capped peak. The area around Latacunga is one of the most scenic areas of Ecuador. I hitchhiked with a Dutch couple around the Quilotoa Loop which passes through Crater Lake of Quilotoa. The many shades and grandeur of the green water make it a delight to stare at for hours. I spent the next two weeks exploring the volcano town of Baños and the Amazonian village of Misahualli. Enjoy the photos!

The view of Quilotoa is so grand, i hope my photo does it justice ("Quilo" means "queen" and "toa" means "teeth" in Quechwa)

Thungurahua, Ecuador's most active volcano stands right over the tourist city of Baños, I hiked up three hours from the city to get this view

Casa del Arbol aka the tree house, a ride on this swing attracts all travelers. 

I spent four days in Misahualli, the most easily accessible Amazonian village located only 4 hours from Baños
A Month in Salinas de Guaranda
After three weeks being on the road it was time for me to settle and immerse in the life of the Andes. I went to Salinas, a small village that I had heard about from people I met in Misahaulli. And after talking to a few locals I discovered Samiyaku, a farm where I would live and work for the next month. No one in Salinas spoke English which made me rely solely on the small amount of Spanish I knew then. Geovani, whose farm I worked on, agreed to give me food and a room to stay in exchange for five hours of work everyday. I spent the month learning farm work, working on my Spanish, and getting to know Geovani's family and friends in the beautiful village of Salinas de Guaranda.

The colorful salt deposits of Salinas, from which it gets its name

My daily walk to the farm with llamas and mamas

My work site. Along with three local farmers I helped build the straw roof to this cob house
I highly recommend travelers to pass through Salinas de Guaranda as they make their way through the country. Salinas is a village with a notable sense on community, a unique landscape and a good getaway off the beaten path. There are enough things to see and do for a couple of days including a hike to the colorful salt deposits, a community cheese and chocolate factory, and yummy pizzerias.
The final one week in Ecuador, The Galapagos Island.
Going to The Galapagos was a decision that was easy because of the unusual low airfares in November. I said goodbye to Salinas and Geovani with a final family dinner and took a bus to the airport at Guayaquil and after a two-hour flight I was in a dreamland where crystal blue oceans, arid red volcanoes, and the world's rarest species of animals and mammals came together.

The giant sea turtles on the island of Isabela

Blue-footed Boobies, birds endemic to the Galapagos

The crystal blue water which can be seen in any direction you swing your head all over Galapagos

The friendly Marine Iguana, I even had a pleasure to swim alongside one of them in a lagoon
I hopped around the island of Santa Cruz and Isabela on a speed boat, during which I got extremely sea sick, but the sickness took a backseat as soon as I got off at the dock and was greeted by penguins and sea lions swimming by the pier. 
I spent a week on the white beaches and hammocks of Galapagos, after which I flew back to mainland Ecuador and took a four-day bus ride through small towns and mountains to my next destination, Colombia!