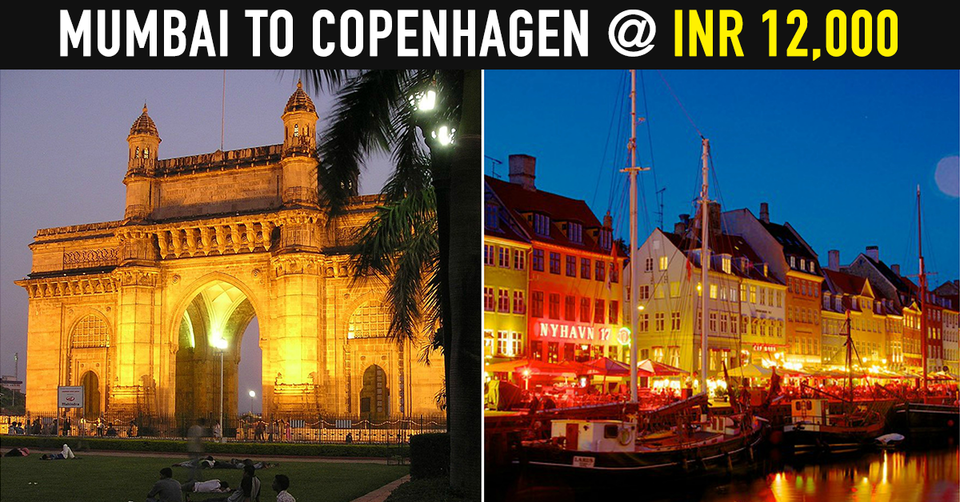 Yes, no more giving lame excuses to your friends on why you can't go on that epic Euro trip this year either, because as every millennial would agree, there just isn't enough money left in the bank at the end of the month to even buy a proper meal let alone a trip to Europe. But that problem should be resolved by next year as one of world's leading low-cost carriers, Scoot, is being launched in India soon and it will offer an India-Europe return ticket for as low as ₹26,000, all-inclusive! No, we aren't playing with your emotions.
Tell me more!
Scoot has attained popularity amongst the backpacking community of the world for being extremely cost-effective. And now an official announcement has been made by Singapore Airlines (the parent company) about the launch of Scoot in India next year. This means Indian budget travellers can also safely dream about exploring much more than merely the northeast or the Himalayas.
Mumbai-Copenhagen At ₹12,000 All-Inclusive
We specifically mention this once again so you know that the cover image wasn't a click-bait. Scoot will be operating flights between India and Europe at minimal prices – a few tentative prices are Mumbai-Copenhagen at ₹12,000 all-inclusive (that includes a meal and a 20kg check-in bag limit) and a return trip to Europe at ₹26,000 all-inclusive. This will be a game-changer, because currently the cheapest return flights to Europe cost not less than ₹35,000 with lengthy layovers in the Middle East.
What else, other than Europe?
The arrival of Scoot doesn't mean that only Europe will become affordable to backpackers. Starting from December 2017, there will be direct flights to Sydney, Jeddah, Athens, Honolulu amongst other international routes. Domestically also, the flight carrier is going to operate from major cities such as Amritsar, Jaipur, Lucknow, Chennai, Bengaluru, and others. So all backpackers of the nation have every right to be excited about this announcement. No need to travel in dilapidated trains for long durations!
If you are also excited about this announcement, do share your thoughts in the comments section below. Tripoto is a global community of over 25-million travellers. If you haven't joined it yet, now is the time. Keep abreast with all the latest travel stories from all over the world.