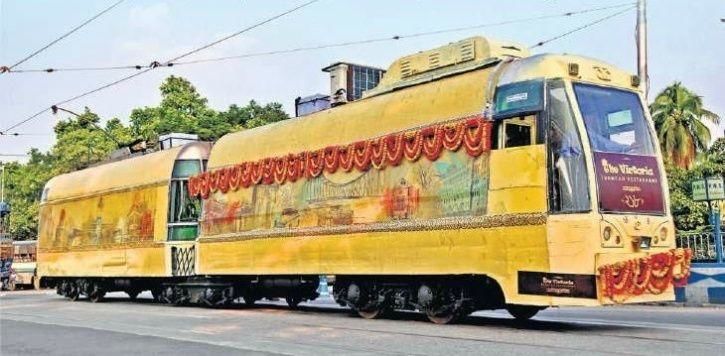 The 'City of Joy' Kolkata has a new addition to its beauty and it is a colourful tramcar loaded with lip-smacking food. The city is known for tramcars, yellow mini bogies that take people around crowded market streets.
Victorian Restaurant
The recently launched fancy tramcar restaurant, Victoria restaurant, is an initiative taken to celebrate Kolkata's tram services.
The well-decorated tram began its service from Shahid Minar in central Kolkata to Kidderpore passing through the verdant Maidan from October 14. The tram will take four trips in a day over a period of two hours each during lunch and dinner.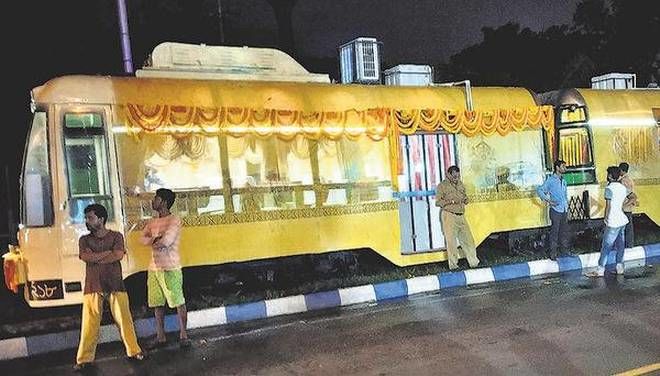 As soon as the commuters hop on the tramcar they are in for a ride while relishing lip-smacking Bengali cuisine. An additional fifth service will be started from 11 pm to 1 am. The tram restaurant can accommodate up to 27 guests.
State Transport Minister Suvendu Adhikari, who inaugurated the service, described it as a "gift to the people of the city" before Durga Puja.
The service provider of the tramcar restaurant is looking at tying up with well-known retail brands in order to make sure that survival and sustainability of the project retains. It promises to be a great platform to exhibit and sell merchandise around the city on a renovated version of popular tramcar.
About Tramcars
Trams used to be a common means of transportation in Kolkata but the slow-moving cars were soon overtaken by an alternative mode of transport like buses, taxis, digital ride-hailing apps and the metro. Kolkata trams used to cover 52 routes over a 70 km in the 1960s. The cars now operate only on five routes covering only 17 km.
This time when you visit Kolkata, there is a new attraction waiting to make your trip more memorable. Hop on this vibrant moving restaurant and experience the slow-paced bygone era while looking at the modernised streets and markets.
Have you ever been to Kolkata? Share your experience with Tripoto community here.
Watch some of the most fascinating travel videos on Tripoto's YouTube channel.