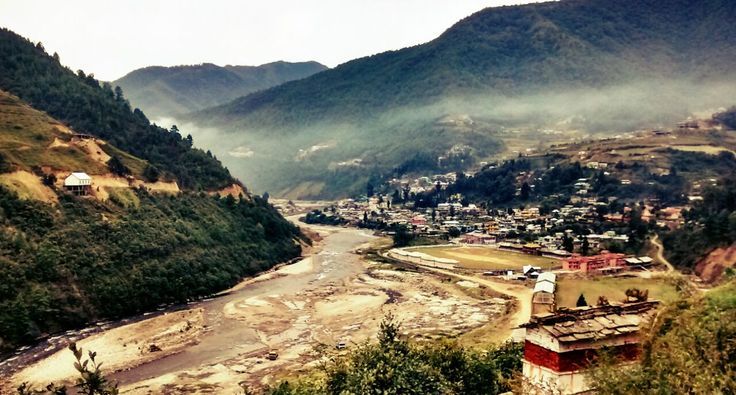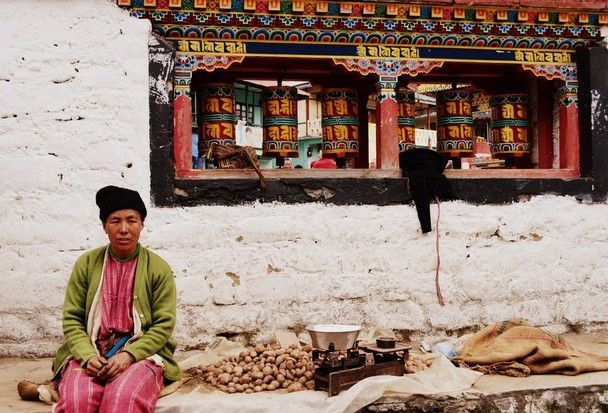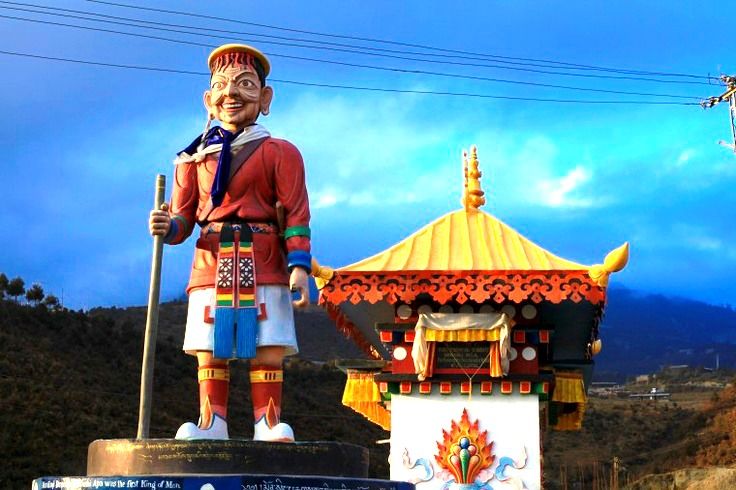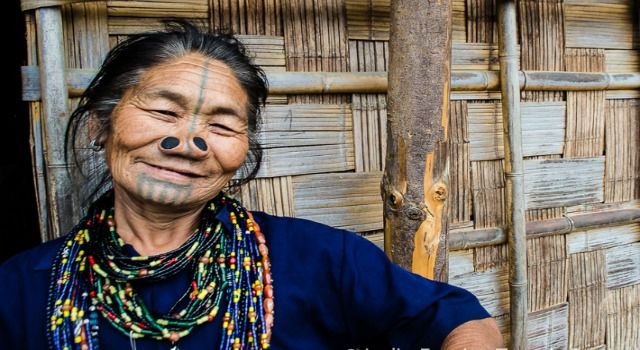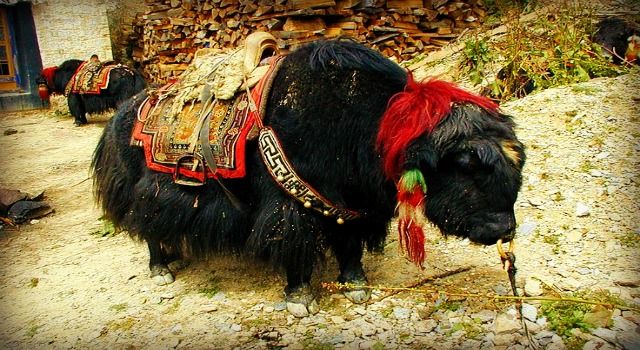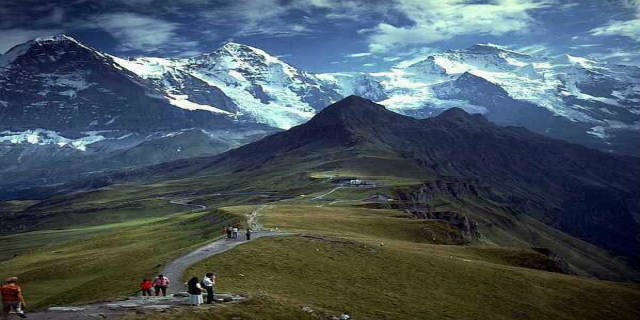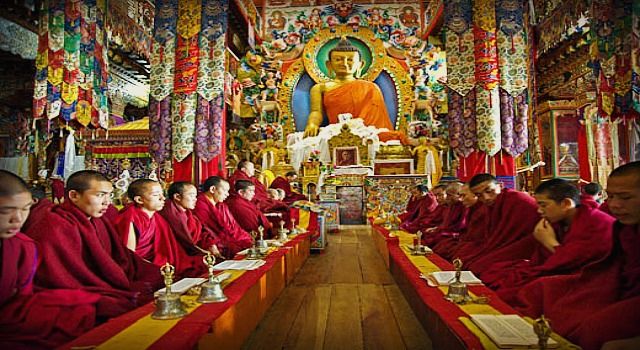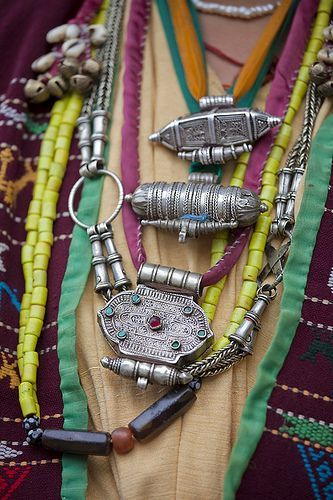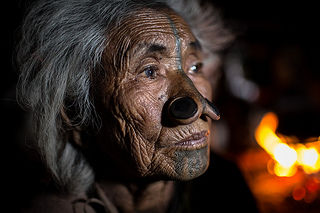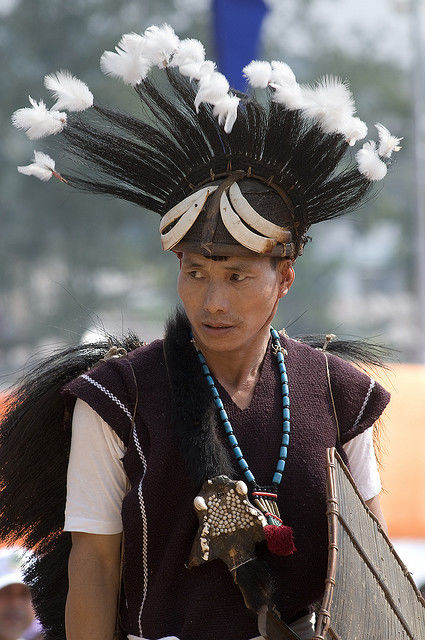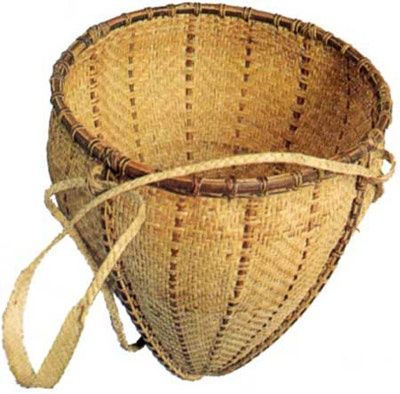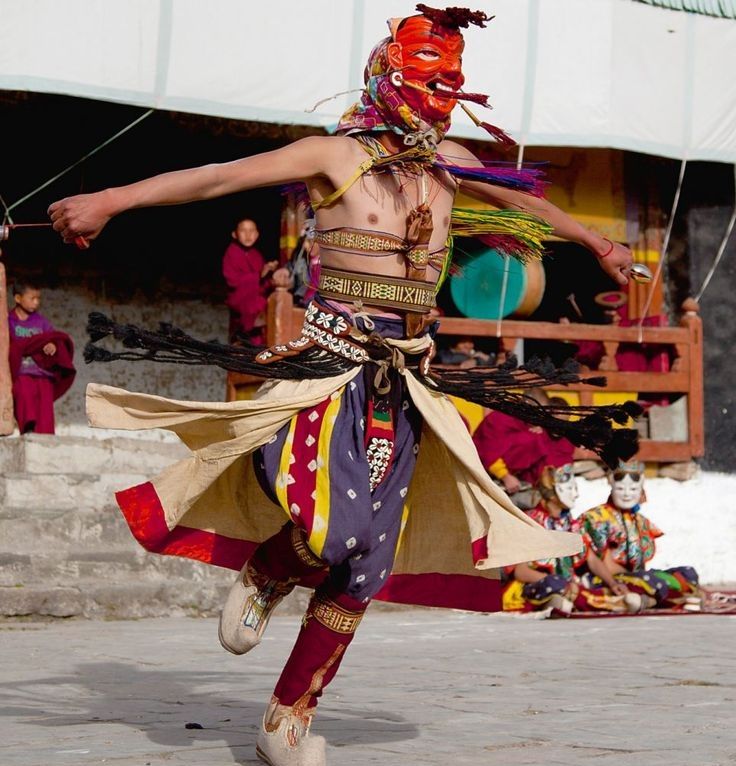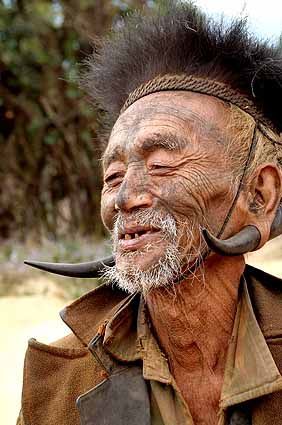 Always dreamed of visiting the distant land of Arunachal Pradesh? The valleys and hills, the simple homestays, the farm land, the colourful monasteries, the lush green landscape, the remote villages and the lofty mountains.
The Blueberry Trails head to this magical land in October 2015. If Arunachal is on your bucket list, then come away with us on this one. On this trip we travel to western Arunachal. 
Guwahati-Nameri-Dirang-Tawang-Thembang-Nameri-Guwahati
Highlights of the trip:
1. Explore the Nameri National Park. A morning jungle trek ensues
2. Enjoy rafting on the Jia Bhorelli rapids
3. Visit the Sangti Valley, well known to be the home of the black necked cranes.
4. Visit apple farms and kiwi farms of Dirang, go for village walks and visit the Dzong and witness the rural way of life in this high altitude hamlet.
5. A picnic in Sangti Valley. East Himalayan gorgeousness
6. Cross the Sela Pass at 13700ft+
7. Visit the high altitude Lake of Sangetsar and the historical BumLa Pass on a day trip from Tawang
8. See the gorgeousness of the Tawang Monastary
9. Ecotourism in Thembang. Stay with the Monpa tribe, learn their way of life. Spend a day in their village and live amidst them. A homestay experience in Arunachal.
This is how the trip plan looks:
Day1: Guwahati to Nameri
Distance: 225 km/6 hours
On day one , we start our journey northwards, our first stop if Nameri. Famous for the Nameri National Park, we are staying in an Eco camp. The day is at leisure. Located near the Jia Bhorelli river, one can take leisure walks by the river.
Meals: Dinner
Day 2: Nameri –Dirang
166kms/4hours
Jia Bhorelli river is excellent for rafting so those interested can go an adrenalin pumping rafting session in the river. Post breakfast we leave for Dirang, a 3.5 hour road journey will get us there. We settle into our stay , and adjust to the slow mountain life, of this remote hamlet. We go for a walk through the hamlet, apple farms and kiwi farms on the way will greet us. A short hike to the Dirang Dzong will give us a glimpse of the local life of this town.
Experience: Village walk, apple orchards, local life, visit to the Dzong, rafting (optional)
Meals: Breakfast| Dinner
Day 3: Dirang: Sangti Valley tour
10kms/30mins
Go for a drive 10kms from Dirang to the gorgeous Sangti Valley. Home to the black neck cranes in winter, it is a beautiful spot for a mountain hike. A picnic will be organized here. Local sites like Old Dirang and the Kalachakra gompa are beautiful sights to look out for.
Experience: Tour to Sangti Valley| Local picnic | Local sights
Meals: Breakfast | Picnic lunch| Dinner
Day 4: Dirang to Tawang
196kms| 6 hours
We start early to head out to Tawang via the Sela Pass. One of the highest motorable roads in the world, the Sela is sacred to the Budhhists. Very close by is the pristine Sela Lake. A definite stop over on this road journey, before we head northwards to Tawang. On reaching the town, we settle into our stays. Local hikes and cafes are on the menu for the day. But soaking in the feel of this beautiful high altitude town offering beautiful vistas of high mountain peaks, misty rivers and lush valleys is the idea of this day.
Experience: Visit Sela Pass| explore Tawang on foot
Meals: Breakfast | Dinner
Day 5: Tawang: Day tour to BumLa Pass and Sangetsar Lake (optional) and Tawang Monastary
45kms| 4 hours
This day is at leisure where you can explore Tawang. Tawang Monastary is legendary in its beauty. It's the largest Buddhist monastery in India and the second largest in Asia. Its an important seat of the Mahayana Buddhists and overlooks 18gompas of the region. Its 400 years old and at any given time houses about 450 monks and is must watch on a trip to A.P.
For those keen on visiting the beautiful Sangetsar lake and BumLa pass, a separate car can be arranged. Post breakfast, head out to the breathtaking lake, which was formed after a earthquake in 1971. Prior to that it was the grazing ground for cattle for the locals. The lake is surrounded by snowcapped peaks and makes for a great sight for nature lovers. Post that we travel to BumLa Pass, which at 16000ft is quite a task. Dalai Lama used the Pass to escape from Tibet to India. It was also the area from where the Chinese attached us during the Indo-China war of 72. BumLa right now , is one of the four agreed upon spots where the army of India and China meet to diffuse any tension to avoid face offs. The others being in Ladakh, Sikkim and Uttarakhand.
There are a heap of stones where people pay their respect to appease the God's of the Himalayas. For those who believe in the mystical, that's a spot to stop at.
Experience: Day trip to the Sangetsar Lake and BumLa Pass (Add On)| Tawang Monastery visit
Note that visit to Bumla Pass is subject to weather conditions. This is an optional day trip so a separate car will be arranged for those interested in traveling to Bumla Pass. The car cost is between Rs. 5000-5500 which can be paid on the spot and split between the those traveling. 
Meals: Breakfast | Dinner
Day 6: Tawang to Thembang
221kms|5.5 hours
An early morning breakfast will ensure that we reach the culturally rich Thembang village by lunch time. We live in a home stay and experience the Monpa way of life. The Monpas have conserved their heritage and have now realized that conservation is a great way to boost their economy. Simple homestays which give you a peek into the lives of these tribesmen of the East Himalayan hamlet. Tucked away in Arunachal, their village is fortified and has two entry and exit points in their stone walls, like the villages we read of in Asterix stories. A local village walk, a peek into their means of livelihood and sharing a meal with them is the plan for the day.
Experience: Village walk, Living with the Monpa Tribe
Meals: Breakfast| Dinner
Day 7: Thembang to Nameri
150 kms|4 hours
Welcome back to Nameri at your lovely resort. Relax here after your long journey.
Meals: Breakfast| Dinner
Day 8: Nameri to Guwahati
225 kms| 6 hours
For the adventurous ones, wake up early for a morning trek through the Nameri National Park with a local guide. An morning exit to Guwahati airport will take us back to the plains, and help us reach the airport by 1pm. We take our flights back home. Please book flights post 4 pm to have enough buffer for this long roadtrip.
Experience: Forest hike
Meals: Breakfast
What: Roadtrip to Arunachal Pradesh
When: 24th Octoveber-31st October 2015 (8 days/7 nights)
Where: Guwahati-Nameri-Dirang-Tawang-Thembag-Nameri-Guwahati
Who: Jeenal Dedhia || jeenal@theblueberrytrails.com || 9820560943
How Much: 35, 800+3.50% tax (per head)
What's included:
• Accommodation on double sharing basis. Stays will be in eco camps, hotels, guesthouses and a village homestay
• Transportation and sightseeing as per the itinerary
• Meals mentioned
• Inner line permit
What's not included:
• Airfare to Guwahati and back (Please book a flight which reaches Guwahati by 12pm on 24th October leaves Guwahati post 4 pm on the 31st October)
• Camera fees and entrance fees at any of the places of sightseeing
• Meals not mentioned
• Excess stay & meals due to bad weather conditions or strikes,resulting in delay of flights or any other form of transport.
• Beverages, room service, laundry, cigarettes, telephone expenses, any personal expense.
• Bumla Pass and Sangetsar Lake visit (can be added for Rs. 5500 per car which can be split between those traveling)
• Rafting in Jia Bhorelli (can be arranged at Rs. 1700 per head)
 • Any other item not mentioned in "Cost Includes" section