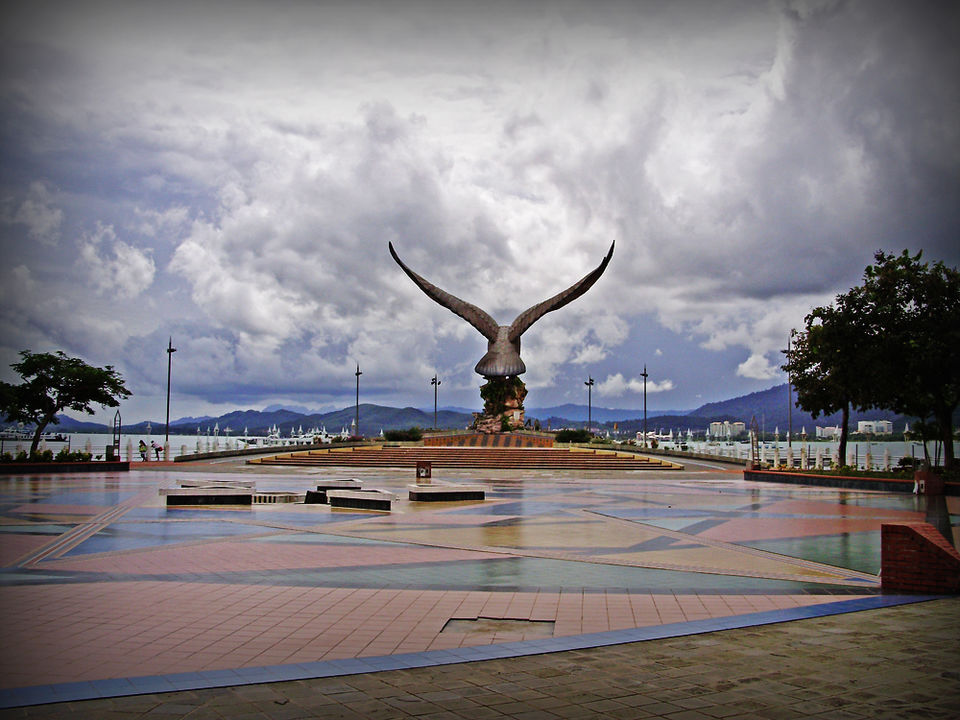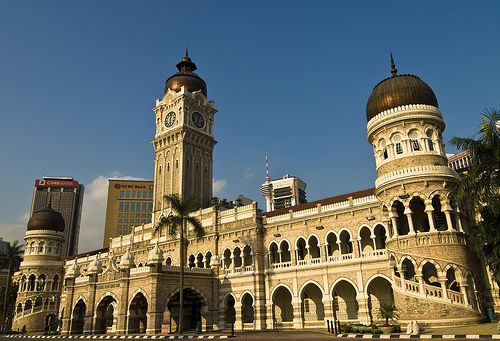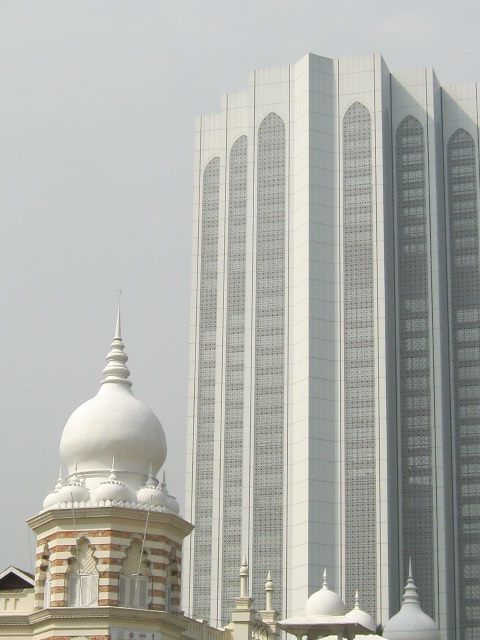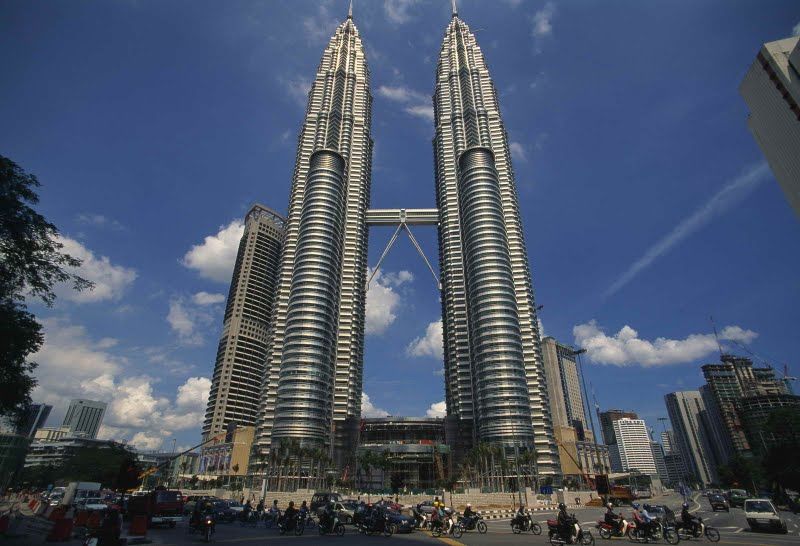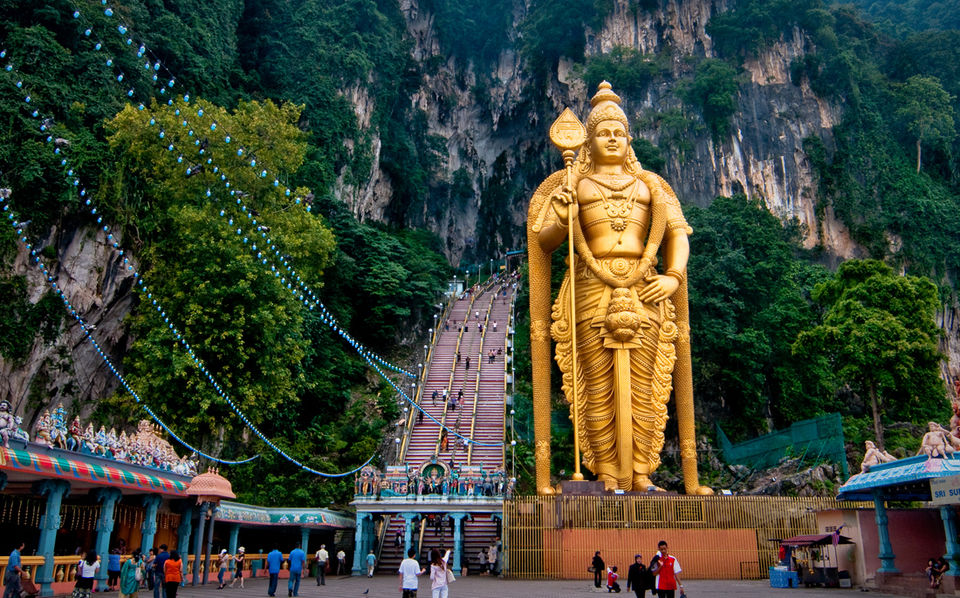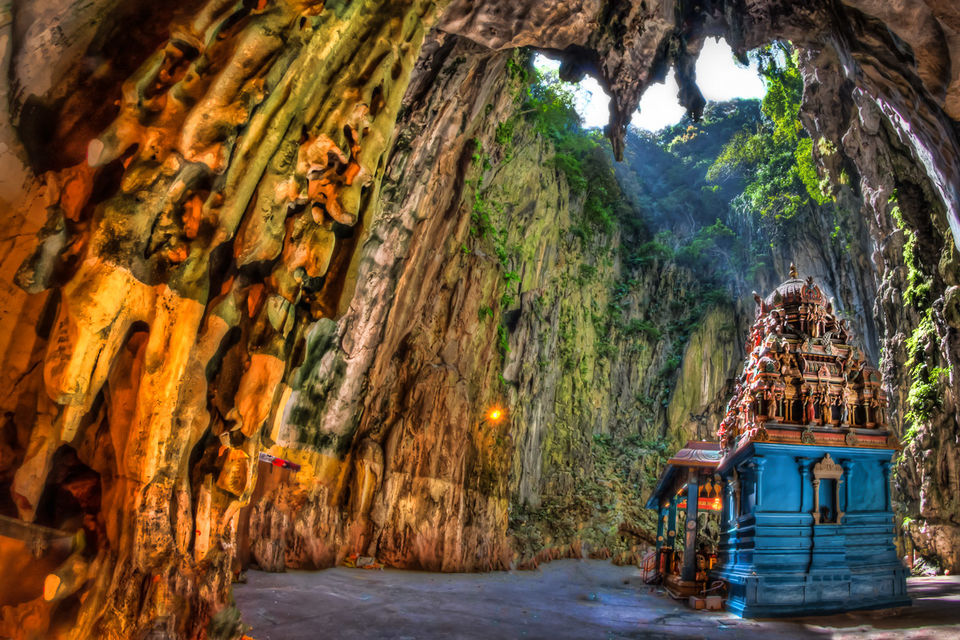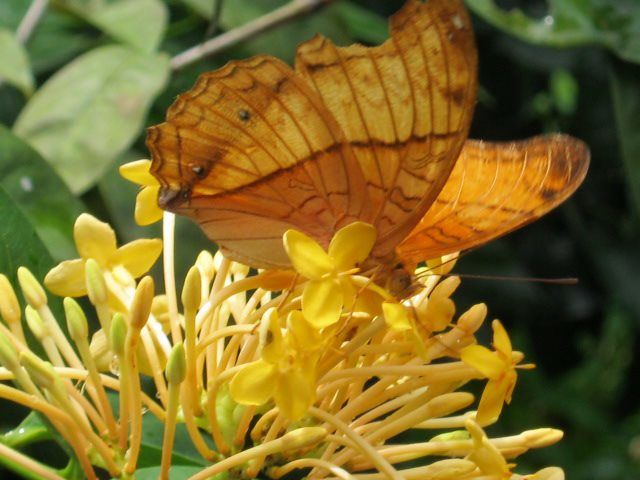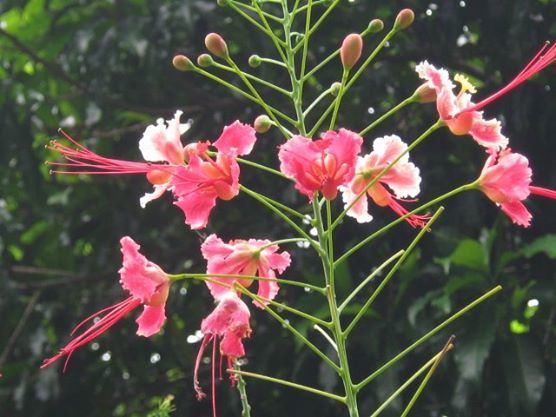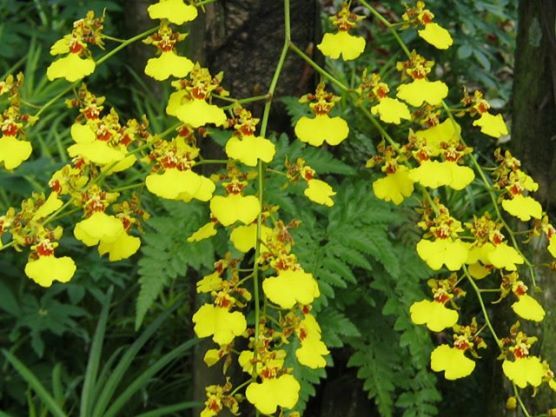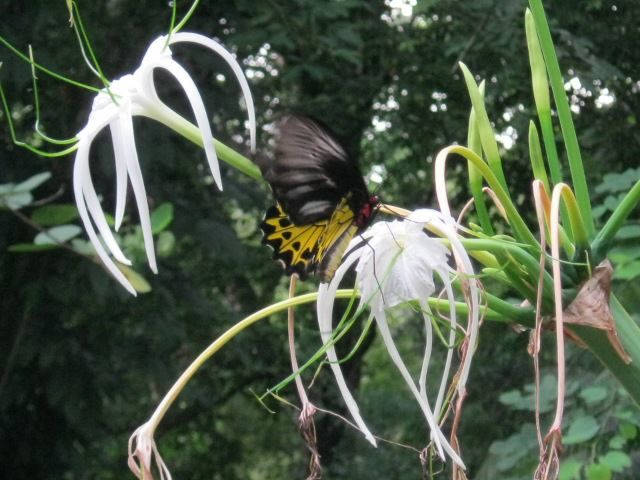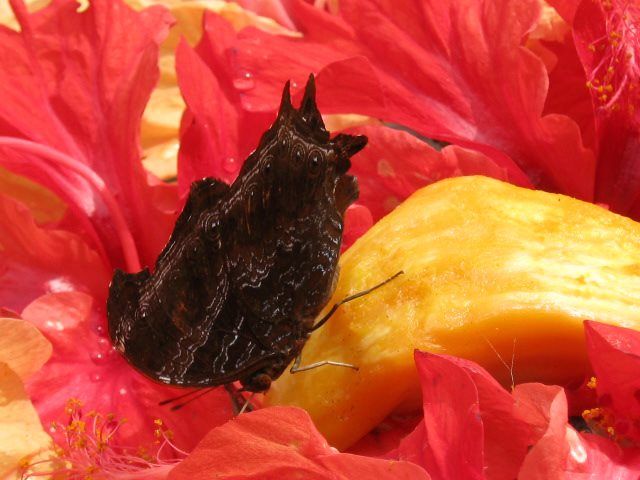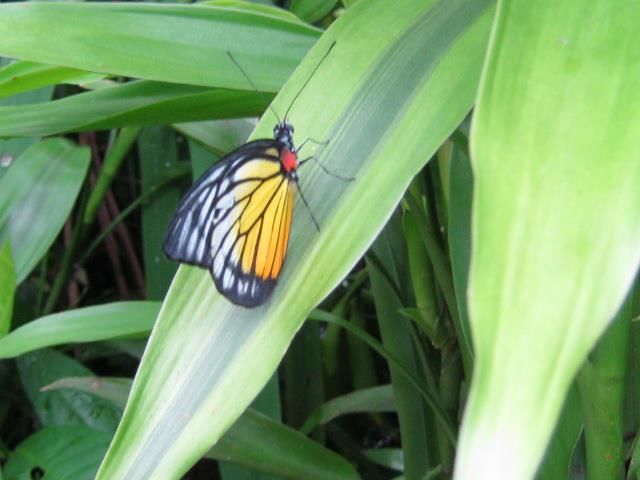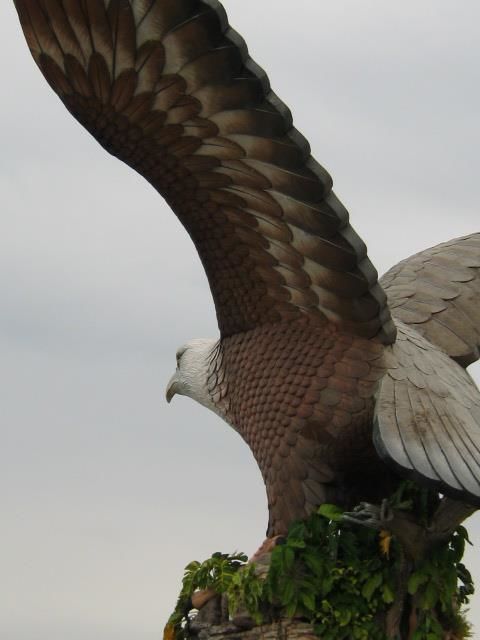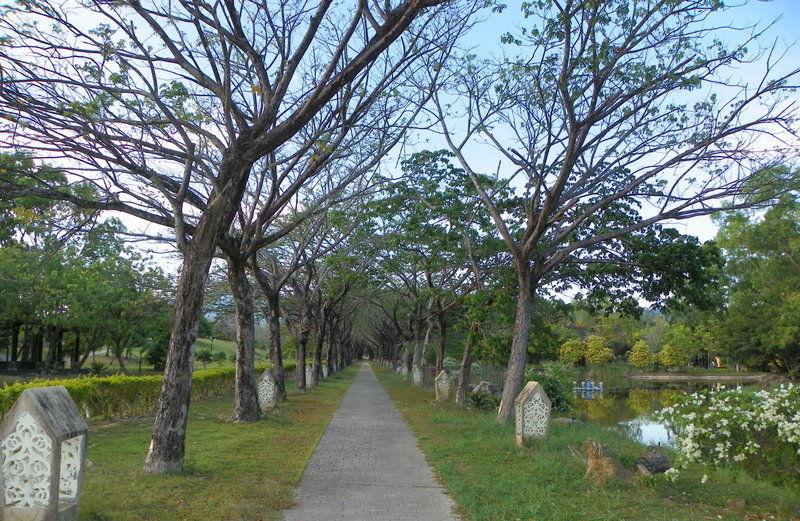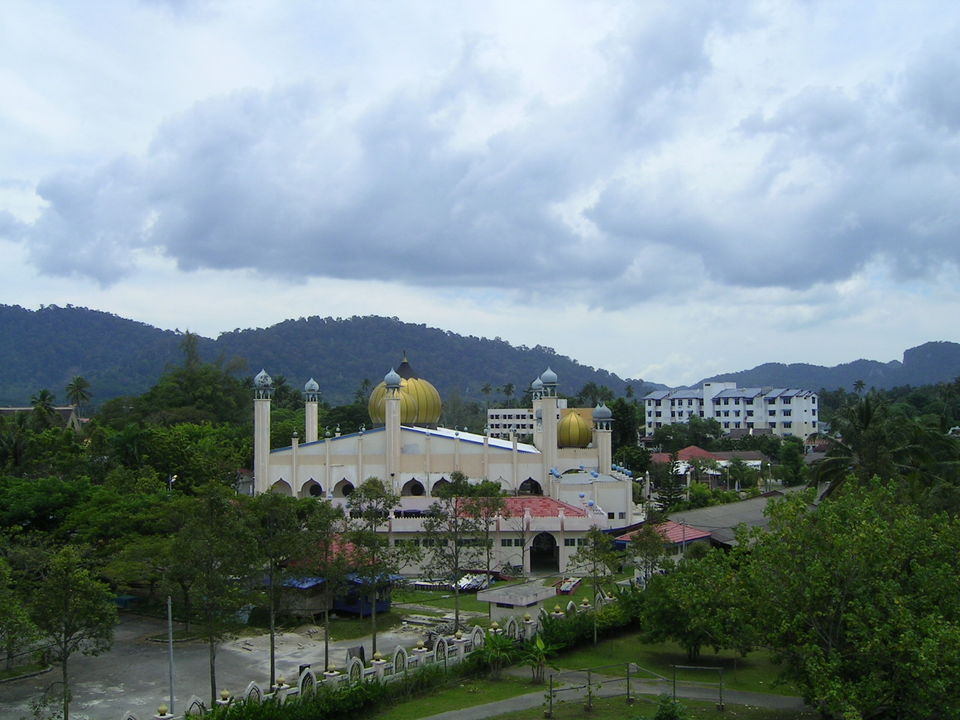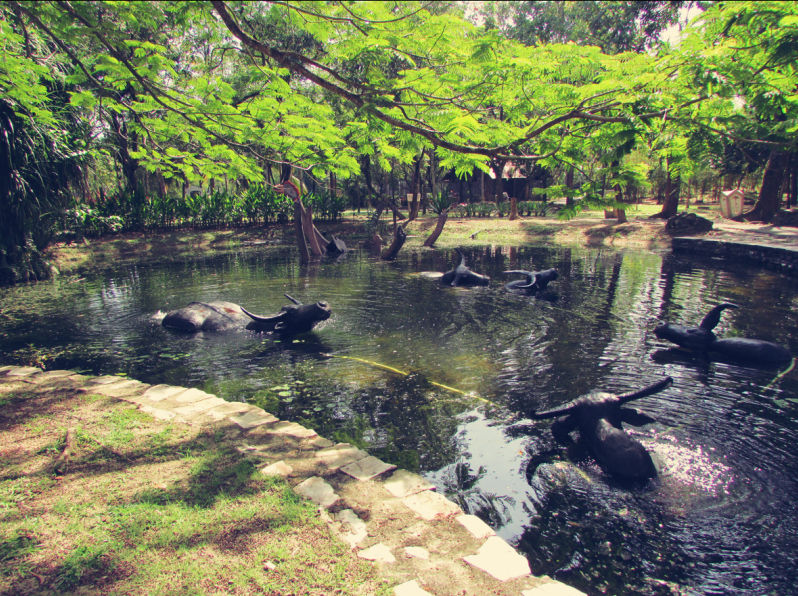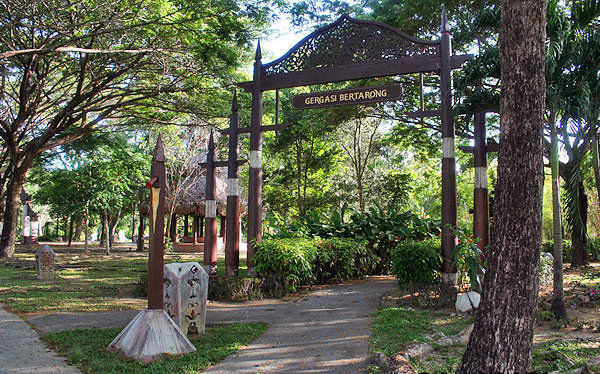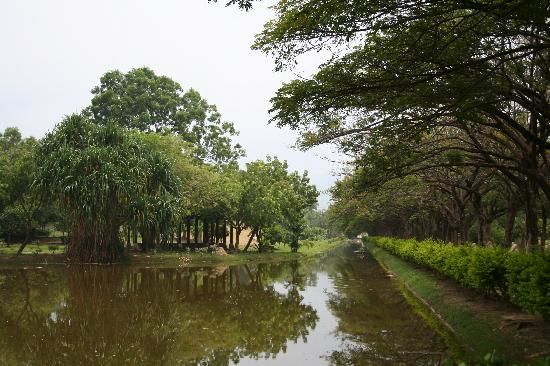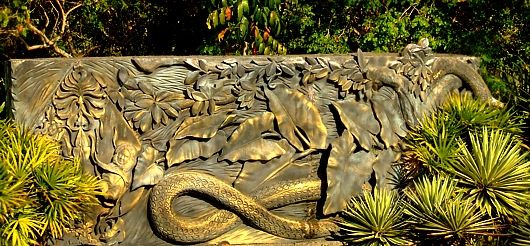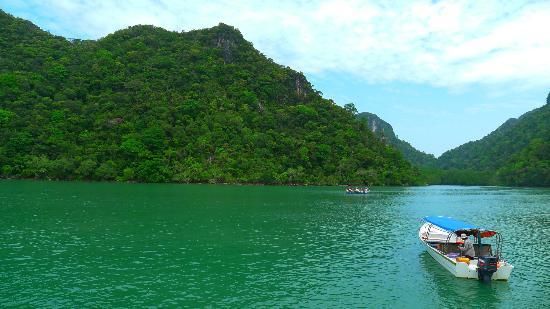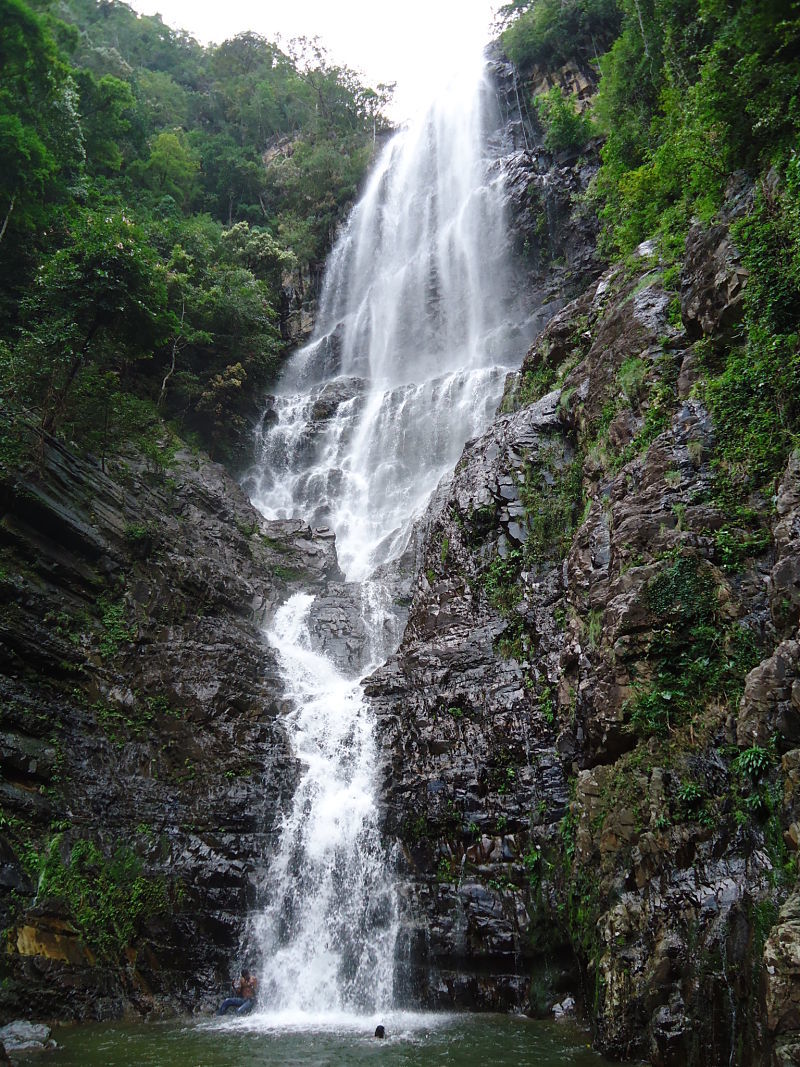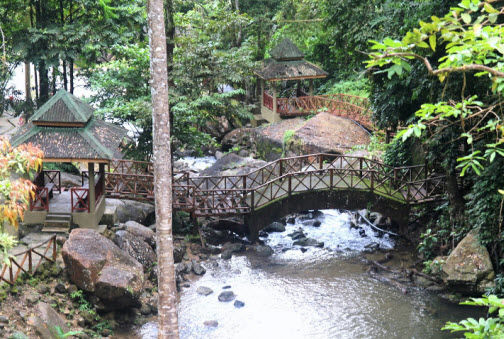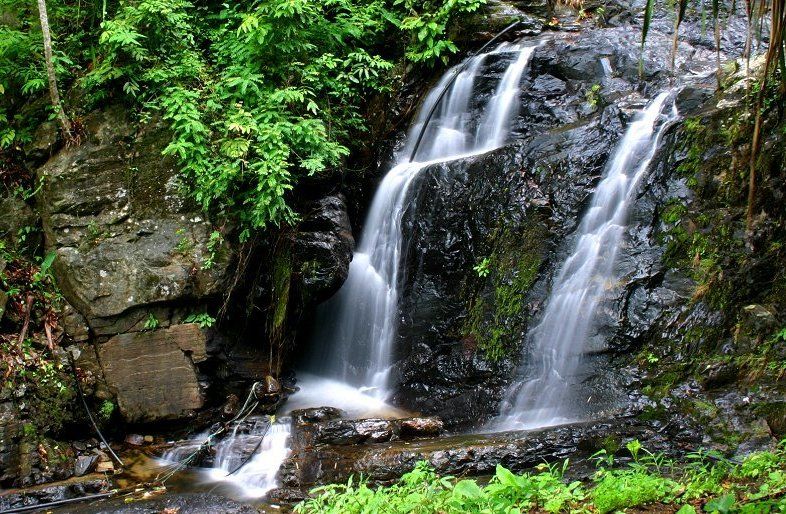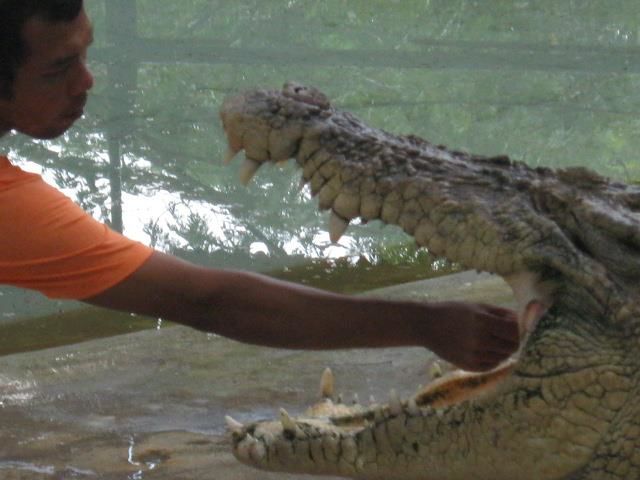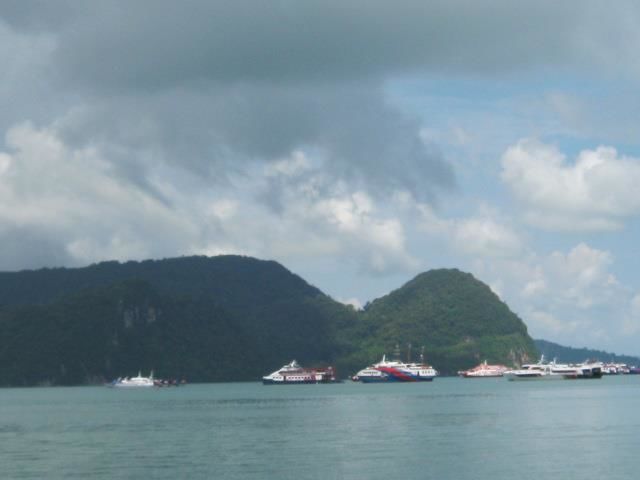 We had less than 30 hours in Kuala Lumpur, by no means was I ready to spend this precious time in the hotel room. So before we departed for Langkawi, me and my family was set to explore the capital city of Malayasia, Kuala Lumpur. We took some city strolls and marveled the city's architecture where it has the strength to establish the new majestic buildings with the fairly old ones. We were in Medreka Square and it seemed to me like the past and present of this city were going hand in hand so that a better future could be seen way before its coming. Medreka Square is the place where British flag was lowered on August 31st 1957 and the Malaysian flag was raised for the first time. It's a very symbolic place for the nation and a great place to get an initial feel for the colonial history of Malaysia.  What amazes me more about this place is that it got independence a decade after India but the kind of infrastructural growth it has gained from early 1990s and the way in which dramatic economic growth has paved way for better living standards here, this has indeed fueled the country's prosperity which has helped minimize political discontent.

It would be a shame to be in the capital city and miss the iconic Petronas Twin Towers which dominate the skyline for miles around. Situated in what's called the "Kuala Lumpur City Centre" (KLCC), it features an observation deck half way up it and the Suria KLCC mall at ground level. Suria isn't really where you'll find the shopping KL is known for, as it's mostly high-end boutiques here. After this the next site on our list was The Batu Caves. If you wish to discover Malaysia's multi-racial and multi-religious influences, then Batu Caves, a half day tour from KL, is your place. The huge statue of Lord Murugan which measures 42.7m tall guards the entrance to the caves. Lord Murugan was the son of Shiva and Parvati, where he tamed the Indian demon Soorapadman. You need to climb the 272 steps that lead up to the temple / shrine. 'Batu' means Rock in Bahasa Malaysia, where the caves are carved in limestone. The famous Thaipusam festival is celebrated here in the month of January. The temple is beautiful and provides iconic views from all around it.
After the historical and religious/cultural feedings of the city, we wanted to taste a little bit of nature. Everyone visits the zoo to witness a bit of the city's nature but the lack of time and the zeal to see something new, headed us towards the Butterfly Park (Taman Ramarama). The park is beautifully landscaped with myriads of lush greenery and colorful flowers. There are also a nursery and breeding area where you can see the butterfly larvae emerging as butterflies from their cocoons. What a site it is to see transformation in a tiny creature's life! And how ironic it is that standing in the garden, we are welcoming that beautiful transformation, that inevitable change whereas in our daily lives we settle for living in misery because we are afraid of changes. With rarity of spotting a butterfly in the city now a days, this park relieved our sight senses with flapping colorful wings of different butterflies and moths on the blooming buds.  The Butterfly Park has an extensive collection of over 6000 butterflies from more than 120 species. The park also has lot of specimens of various insects and a tiny souvenir shop in its vicinity.
It was time to leave KL now and board the flight to Langkawi. We reached there in an hour.
Langkawi comprises a group of 99 tropical islands lying off the northwestern cost of peninsular Malaysia. This island is shrouded with an intriguing heritage of myths and legends that feature ogres and gigantic birds, warriors and fairy princesses, battles and romance. Langkawi is perfect for doing everything or nothing at all. So we decided to do everything in the first two days and then spend the last day enjoying the sweetness of doing nothing.
Your first stop- Kuah
Kuah is located on the southeastern tip of Langkawi. The name Kuah is a Malay word meaning 'gravy', referring to an ancient folklore of two battling giants who overturned a gigantic pot of curry at the spot where the town now stands. Once a rustic town with a few streets, the present day Kuah is no less than a modern city.
What to see in Kuah?
Eagle square
Eagle Square or Datarang Lang is Langkawi's most prominent landmark for visitors arriving via sea. Situated near Kuah Jetty, the main attraction of the Square is the magnificiant statue of the reddish-brown eagle majestically poised for flight. According to the local folklore, Langkawi derived its name from an eagle. In old Malay, kawi  denotes reddish brown hence Langkawi means 'reddish brown eagle'. The square features many scenic ponds, restaurants, covered terraces, bridges and barrel vaults made bricks.
Taman Lagenda
It's a scenic park with beautiful gardens of vivid local blooms, plants and fruit trees. This 50 acre park has been designed and landscaped with exhibits detailing the myths and legends of the island. It houses 17 monuments.
Opening hours: 9am-7pm (daily)
Lake of the pregnant maiden
This lake is locally known as Tasik Dayang Bunting. It was because of the name of this lake that I wanted to witness its beauty and story with my eyes. It has beautiful surroundings and a mysterious past. This is Langkawi's largest freshwater lake and is attributed to the legend of a lovely fairy princess who married and earthly prince. Her first child died shortly after birth. The depression and sadness of losing her child made her bury it in the crystal clear waters of this lake. It's said that the water of this lake is blessed by the fairy that any childless maiden who bathed the lake would conceive thereafter.
What amazes me about this island is its stories and the way it looks. It's a completely another world. The roads that we took to reach these spots made me feel as in I am in on an enchanted island. Clean roads, sparkling waters, clear sky, lush green bushes and its mystic legends are whirled so beautifully that the place looks like a dreamland.
Durian Perangin Waterfalls
This 14 tier waterfall is truly a sight to behold and is accessible after a short trek to through the rain forest. It is a quiet place with freshness in its being. The paths we took for the short trek were surrounded by Rambutan fruit trees. Also on your way you'll find many monkeys who are kind of mischievous so it's better to take care of your belongings while you trek up. 
Crocodile Adventure Land
Crocodile Adventure Land or Taman Buaya is located at Kubang Badak, some 32km from Kuah, is home to more than 1000 crocodiles of various species. Here one can photograph and witness crocodiles and alligators playing and feeding in a controlled environment that closely resemble their habitat.
It was amazing to see a bunch of crocodiles all rolled up with one another while they were being fed. Also, we were able to see a crocodile stunt show where fearless instructors took the risk of losing their arms to get food out of the crocodile's mouth.
Opening hours: 9am-6pm (daily)
Boat cruise to Kilim Nature Park
This was one of the tours that offered us with truly unforgettable sights and experiences. Almost like an escape to a different world, this speed boat tour was spread over an area of 100 square meters.  This nature park features a beautiful mix of well-protected green mangrove forests, isolated white beaches and blue lagoons. On the trail, along the calming winding river you will be exposed to the wonders of the park's marine ecosystem and flora and fauna like the overhanging Bogak trees, brown eagles, tree crabs, iguanas and macaques. Along with a visual pleasure all through the ride, we also stopped at many eagle points and bat caves. You have to be a little patient to spot the eagles at the tree tops but when you see this bird preying and subtly waiting on the trees to catch a fish, the view is majestic. Also these bat caves are besmirched and dark. Carry a flashlight along with you to witness a host of bats hanging in peace in these sharp edged caves. Also I remember stopping at a fish farm popularly known as 'the hole in the wall fish farm' were we tried feeding the tamed stingrays. The whole experience of being so close to nature was remarkable. On our way back we spotted a lot of islands, one of which was Thailand, some 2 hours far from the park.
Our last day in Langkawi was spent in the luxurious rooms of the Langkawi Lagoon Resort. I remember, it was drizzling that day and the view from the balcony was bewitching. The cool winds and lush green tree leaves dancing at the rhythms of the rain, it is not wrongly said that Langkawi is a place to do almost everything or simply nothing!