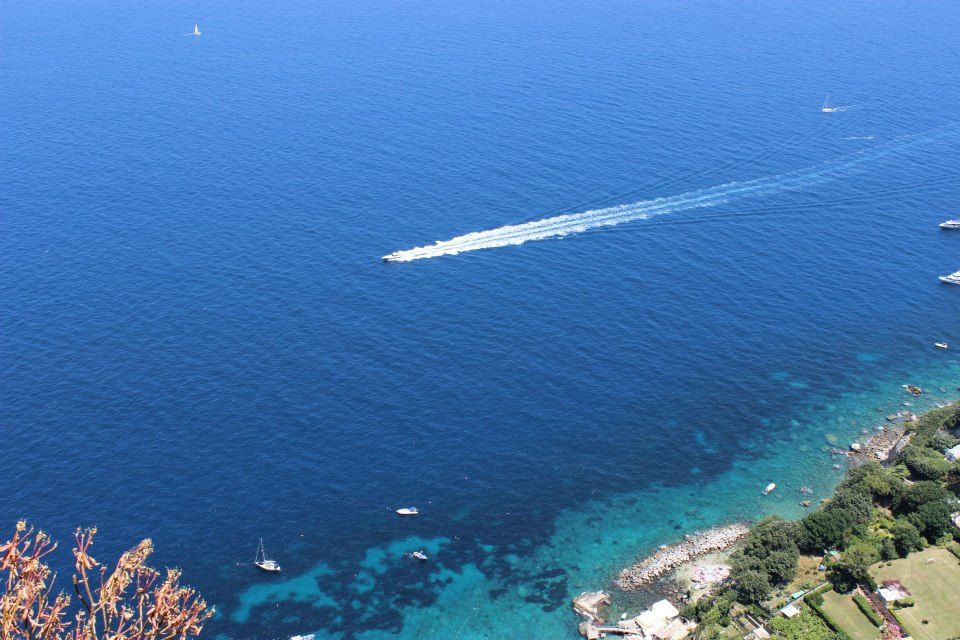 Many people who travel to Italy restrict themselves to Rome, Venice and Florence, the three most popular cities of the country. But go further south to the Campania region and you will find charming towns, magnificent beaches and stunning views, not to forget the historical Mount Vesuvius. A visit to the Campania region would essentially comprise the city of Naples, the towns of Sorrento, Positano, Amalfi and the unfortunate Pompeii, and of course the breath taking islands of Capri. This in itself qualifies as a mini vacation but if it is part of a larger plan, this part of Italy is worth atleast 5-6 days in your itinerary.
As far as stay is concerned, you have a couple of options. You could stay in the city of Naples, known all over the world as the birthplace of pizza. In all probability, you will be arriving there. But if you want to avoid city life for a few days, I would suggest book your stay at the serene 'clinging to the cliff' town of Sorrento. As with any other place, accommodation options range from budget to luxury but you will get magnificent sea views from many of the accommodations. And you can easily plan day trips to wherever you want to go in Campania.
Day 1
Spend your first day exploring Sorrento itself. Walk through the shop-lined streets. There are charming shops selling beautiful ceramic crockery in vibrant colours. If you are not able to take a whole lot back home, take something small like an olive oil dispenser. It will be a lovely memory of your trip! There are regular souvenir shops as well so if you want to indulge in those, feel free. For gelato lovers, Sorrento is paradise. There are gelato shops all over the place selling hundreds of flavours. Have gelato for breakfast, lunch and dinner if you will. Another speciality is a drink called limoncello, a lemon liqueur. It is usually served after dinner as a digestive. The lemons used to make this drink grow all around the Sorrento region. Different flavours are available but in my opinion the original limoncello is the best. Do have a taste.
If you want to keep shopping for the end, visit the Salvador Dali museum to see his amazing artworks mostly related to time and its fluidity. You can also see a replica on the main street of Sorrento. It will be a short and sweet visit. Before retiring for the day, book a trip to Capri for the next day.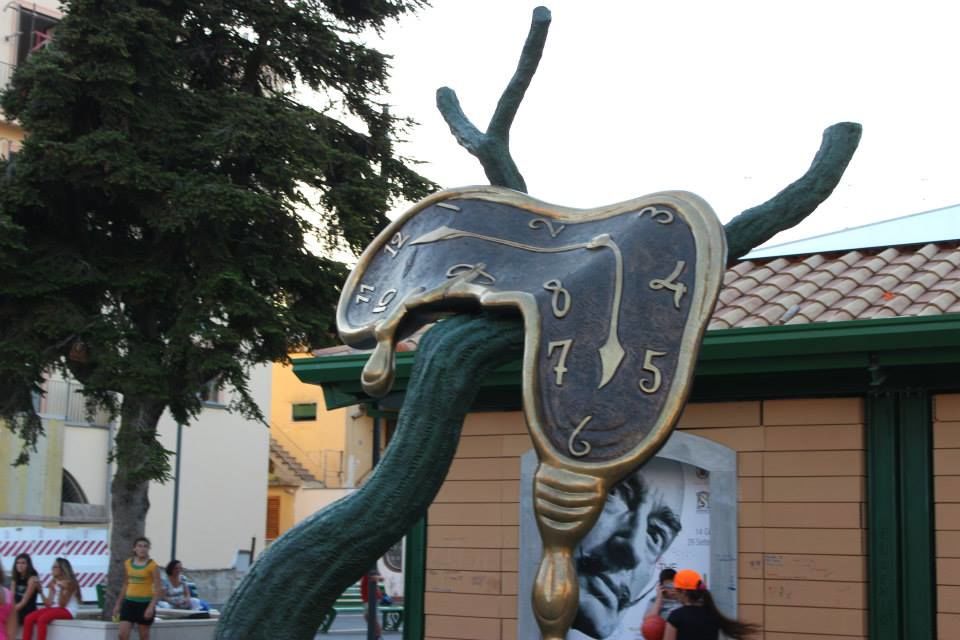 Day 2
A bus will take you to the pier from where boats leave for this stunning island in the Gulf of Naples. Enjoy the awesome views on the way, and take pictures of the incredible rock formations around Capri! In Capri, you can either spend the whole day at the beach until it's time to head back or take a smaller boat that will take you around the island to the Blue Grotto, a cave with impossibly blue waters. If you are interested in neither, take an open top taxi that will take you further up to the famous square with magnificent views, eating joints and high end shops. You can use the bus as well, but if you are in a big group of 4-7, taxi will work better and will be more enjoyable. Relax, eat and enjoy the views. If you want, the taxi can take you further up to Ana Capri for more panoramic views. At the end of the day, the boat will take you back to Sorrento. Have a great dinner and rest. The next day you are going for a drive to the famous Amalfi coast.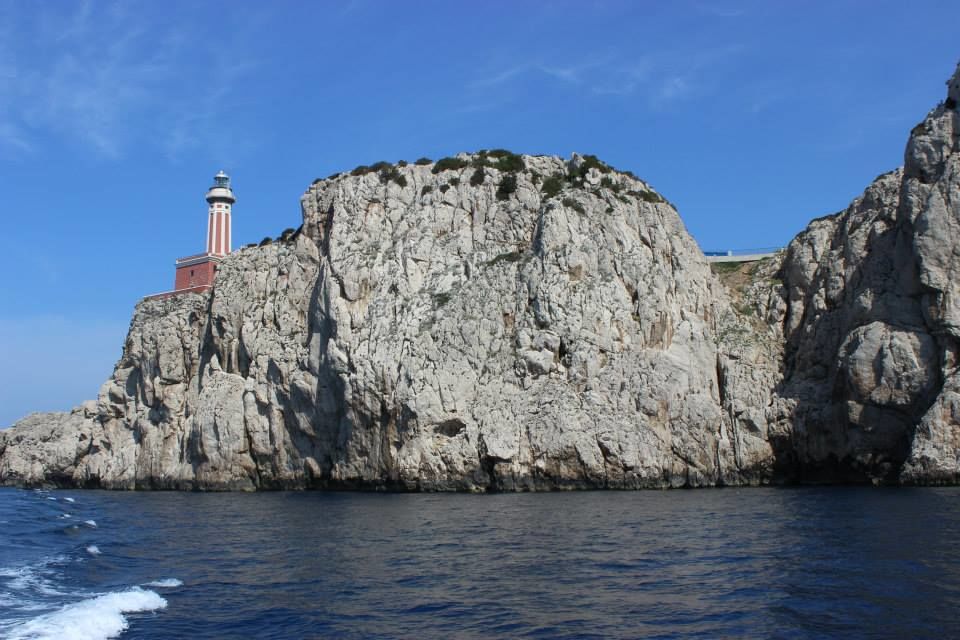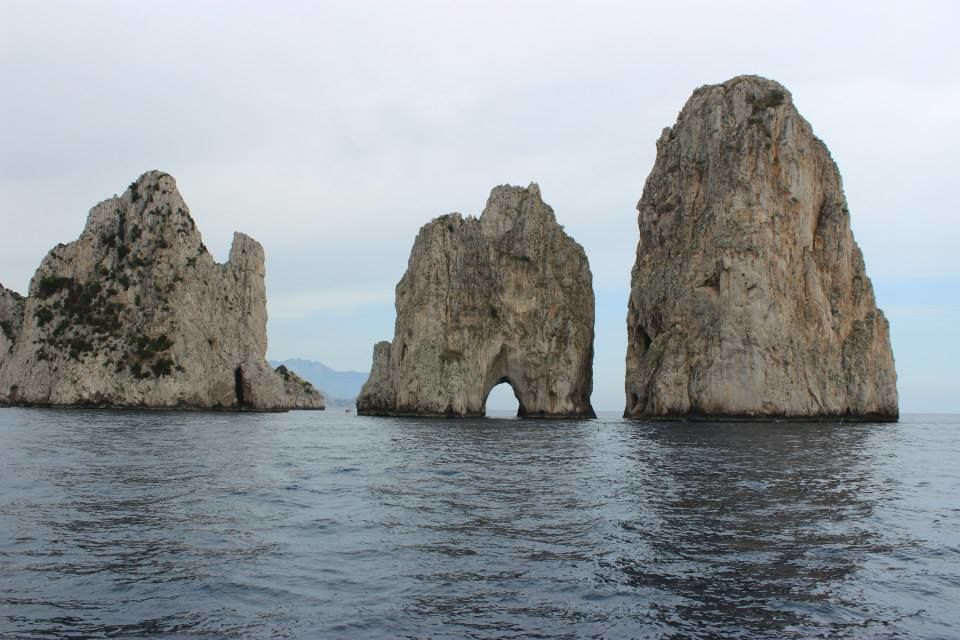 Day 3
The drive along the 'cliff clinging' Amalfi highway is spectacular to say the least with sweeping views of the sea and cliffs. Again there are a couple ways in which you can do this drive. You can take a bus but if you are a group, hire a car. You will have more flexibility to stop and enjoy the beautiful cliffside towns on the way. The first on the list would be the 'straight out of fairy tale' town of Positano with its narrow streets that lead you straight down to the beach. Have lunch, take a swim if you wish. The other would be Ravello and then you will reach Amalfi, which has a beautiful church and quaint shops. Grab a coffee and spend some time here. Then head back to Sorrento after a day well spent.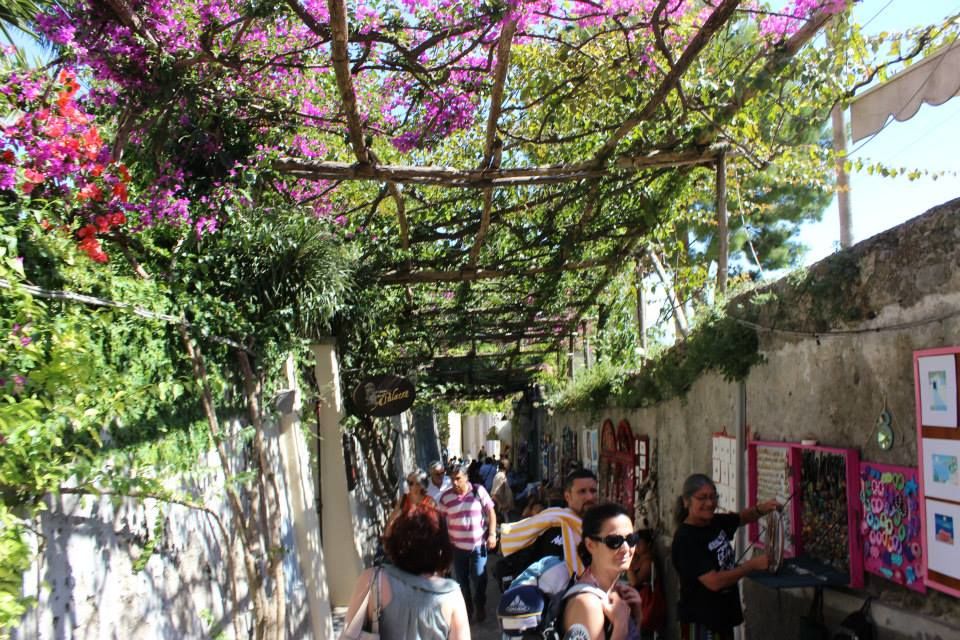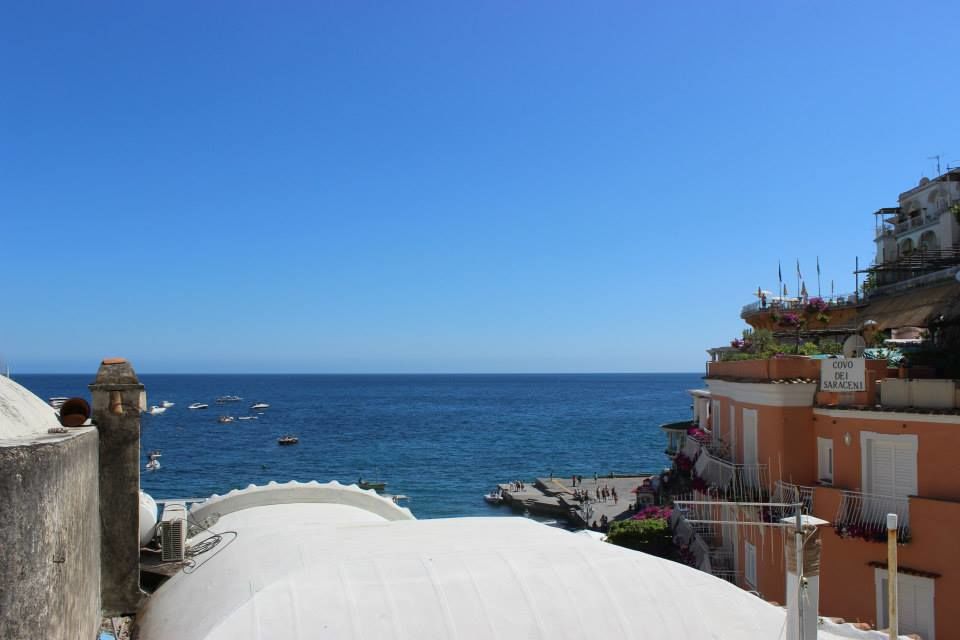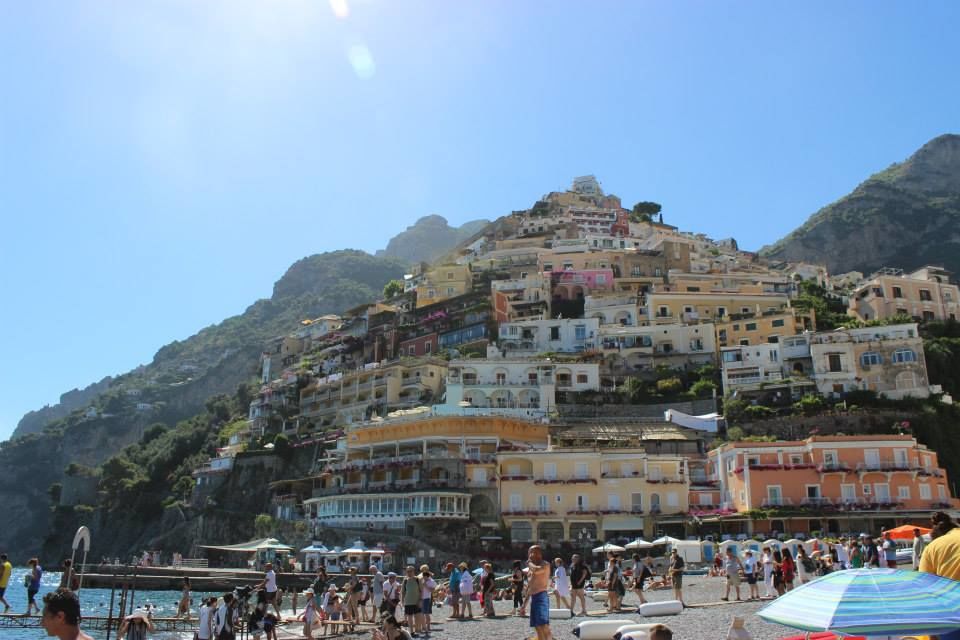 Day 4
The next day, take the local train Circumvesuviana and head to the town of Pompeii that was completely buried centuries ago when Mount Vesuvius erupted. It is an elaborate site so it's advisable to hire a guide to take you to the right places. An audio guide will also work. People also visit Herculaneum, another town destroyed in the disaster.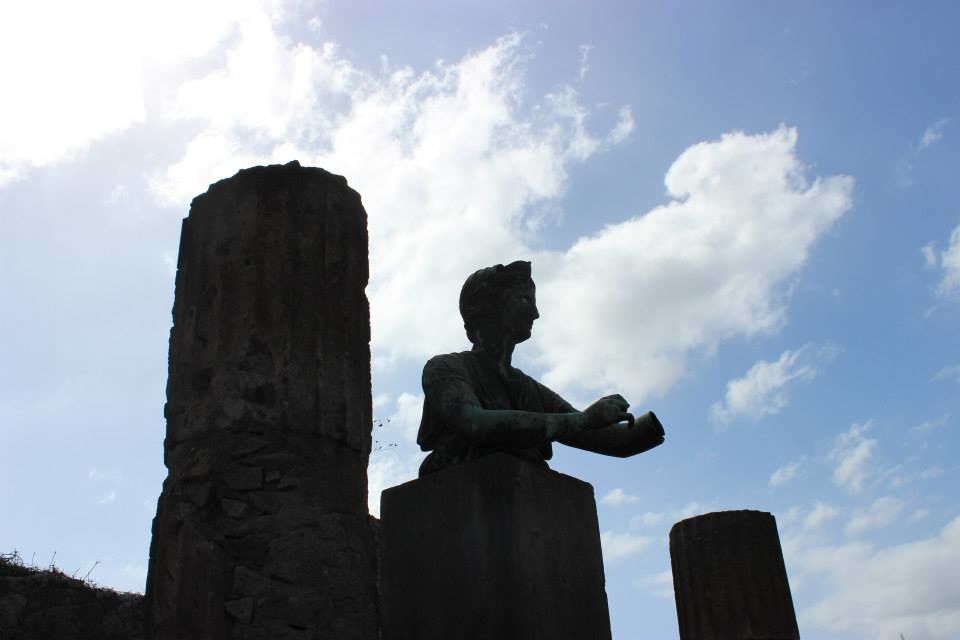 Days 5/6
After enjoying the beaches and scenery over the last few days, I think you will now be ready to spend a day or two in the city of Naples. If you want to get a feel of the place, booking a night there is not a bad idea. Museo Cappella Sansevero with life-like structures, Galleria Borbonica – the underground tunnels and Teatro di San Carlo, the opera are worth visiting. And yes, don't forget the pizza!