If there's one aspect of travel that makes it so liberating, it's the uncertainty. The thrill of venturing into unexplored places, not knowing what to expect at the next turn is the moment travellers live for. A group of adrenaline junkies recently got the thrill of their lives while vacationing in Goa. These lucky adventurers set out on an off-roading drive from Goa to Dandeli. If you think this doesn't sound exciting enough, wait for it. While heading back to Goa, these travellers got a chance to display their off-roading skills in the company of none other than Sachin Tendulkar!
The team at Apollo Tyres recently assembled a tribe of like-minded adventurers to be a 'bad road buddy'— a philosophy that binds people with the belief that bad roads are also the roads less travelled and this often lead to good places.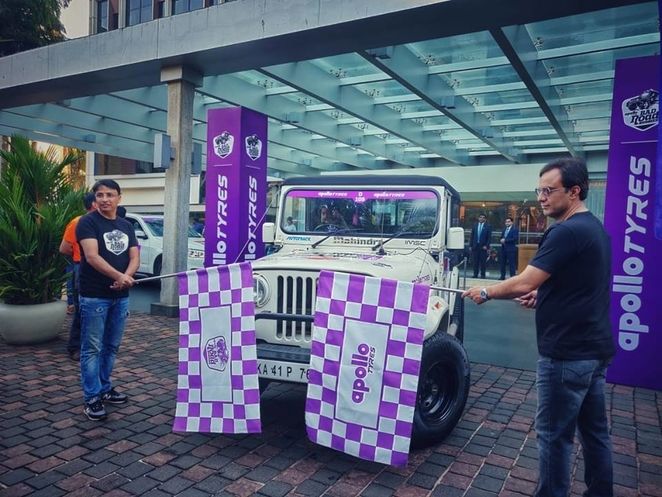 For this particular leg, the bad road buddies first assembled in the sunshine state of Goa. The convoy then flagged off their epic road trip deep into West India. Their destination? A place that finds mention in every adventure lover's bucket list—Dandeli.
What was the road trip like?
Covering a distance of about 100 km, the tribe drove through an extremely testing terrain. Bhagwan Mahavir Wildlife Sanctuary's dense forests made for the ideal backdrop for the off-roaders. On the other hand, the landscape views ensured that there were enough photo spots to get off and get clicking.
What happened next?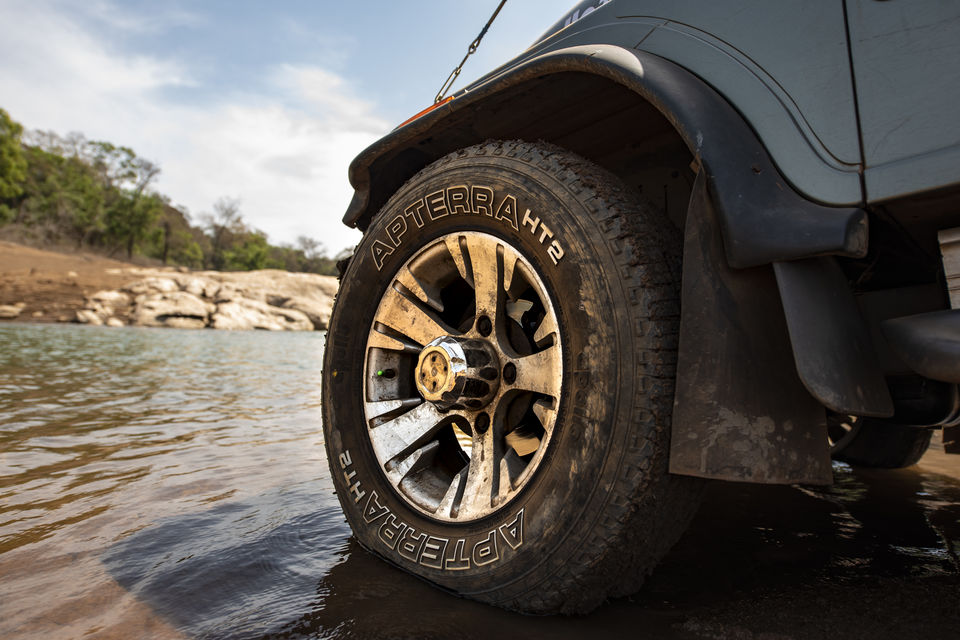 The next morning, the tribe started their drive back to Goa. As soon as they entered the state, the Apollo team informed them that there was one last surprise. Upon reaching the said location in Quepem, all the cars were first fitted with the sturdy Apollo Apterra Tyres. Once the bad road buddies actually entered the venue, they were blown away, to say the least.
Apollo had assembled some of the biggest names in the Indian adventure scene for this grand event. Several famous people from the world of travel and lifestyle including Tanya Khanijow were also in attendance. But the highlight of the show, undoubtedly, was the chief guest, Sachin Tendulkar.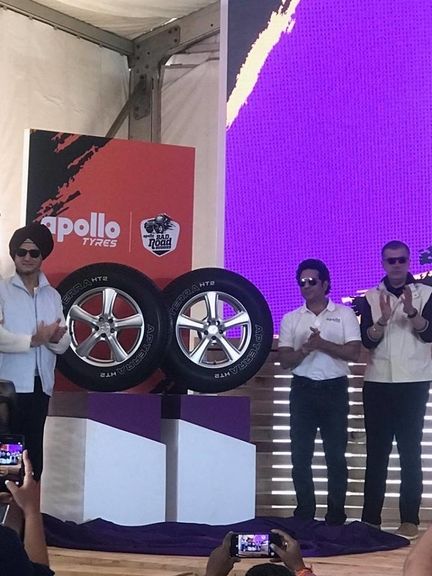 The legendary cricketer was present to promote the brand and try his hands at off-roading for the first time. Much like his cricket career, Tendulkar aced the adventure sport too. The tribe, along with Tendulkar drove through four specially-curated off-roading tracks at the venue. The day closed with a post-event party and some great food which was graced by everyone associated with the event.
Have you ever been off-roading? Click here to share your adrenaline pumping stories with the Tripoto Community.
In association with Apollo Tyres. Follow them on Facebook for more updates.