Off the beaten track Algarve, Portugal
The Algarve is well known for its tourist resorts but if you have the time to get off the beaten track there are still many towns and areas that retain the real feel of Portugal.
Olhao
With its working fishing port and harbour lined with restaurants and cafes all selling fresh seafood with many local specialties.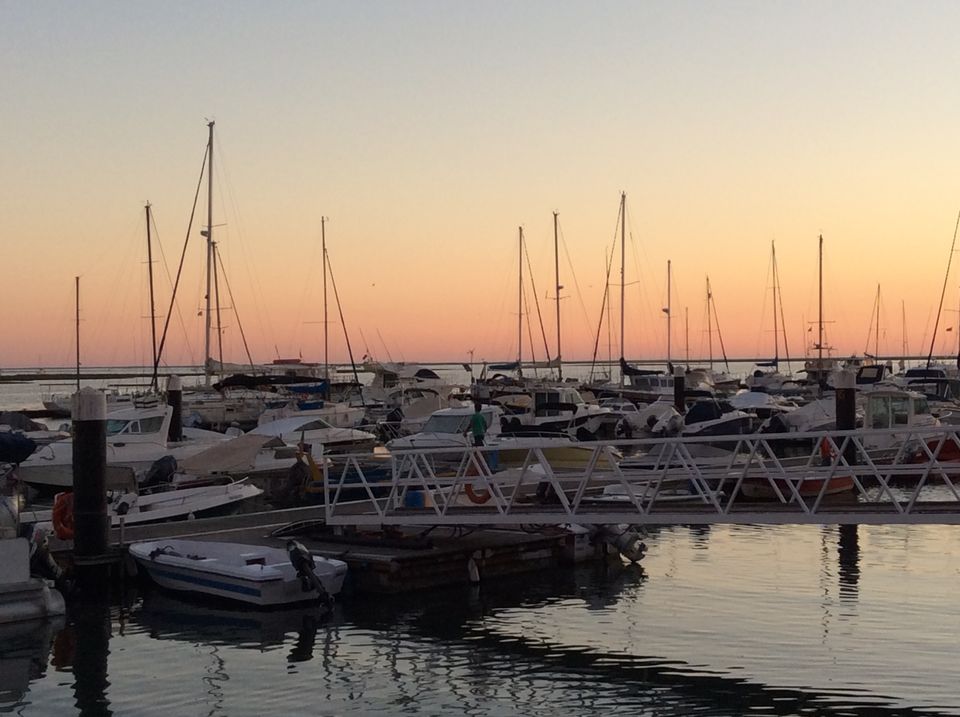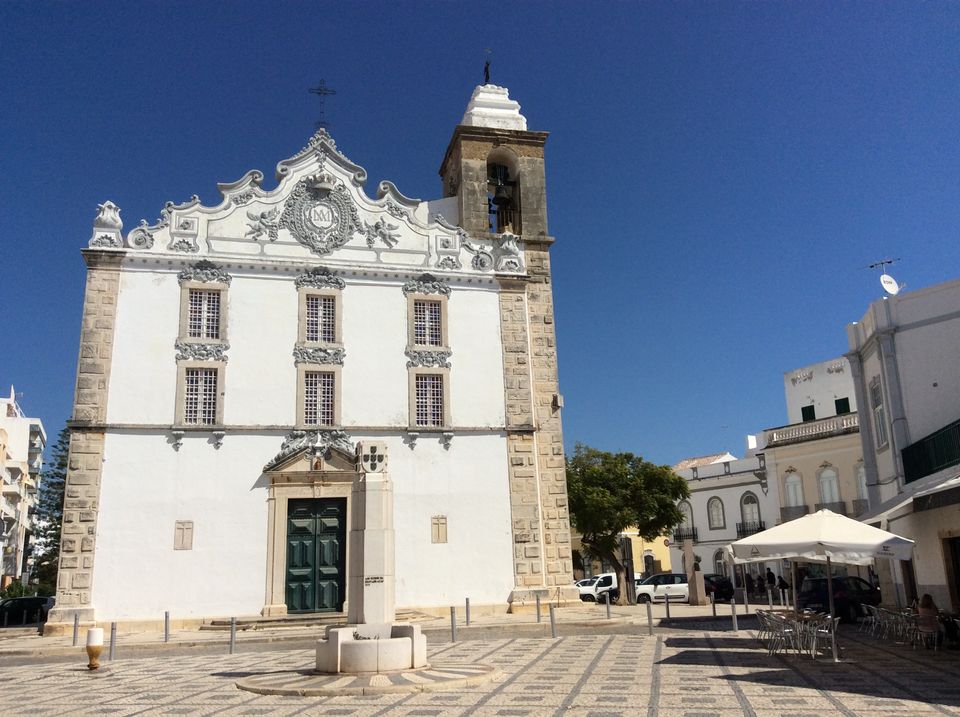 There is a large market hall on the harbour and a weekly market selling traditional goods, souvenirs and even chickens!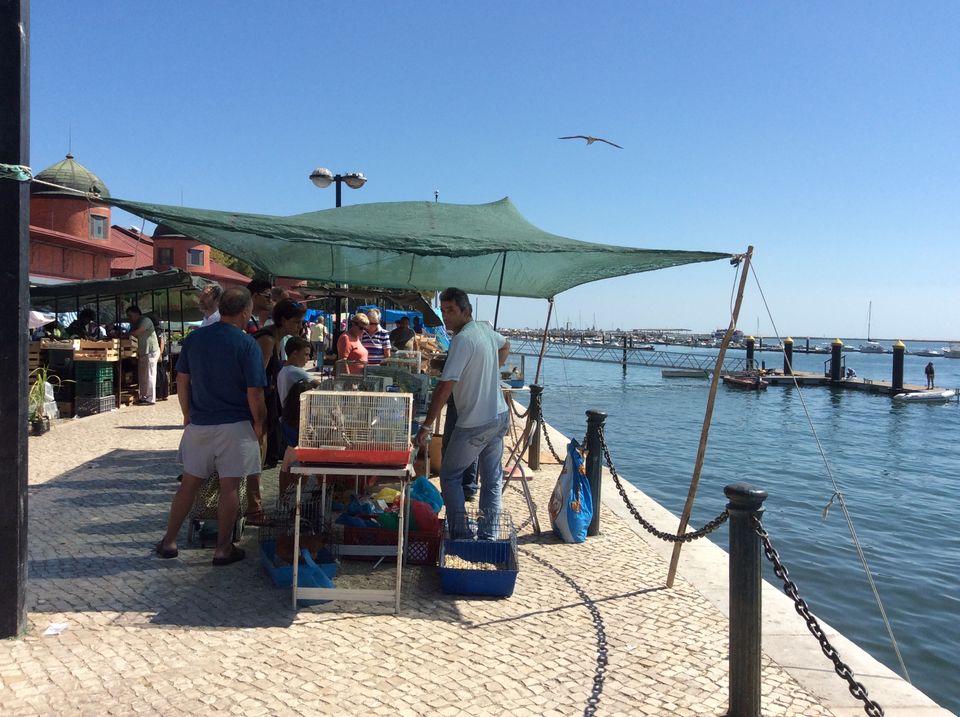 There is a taxi boat that can take you to unspoilt beaches, it does not have a beach itself but is based on the Ria Formosa lagoon system.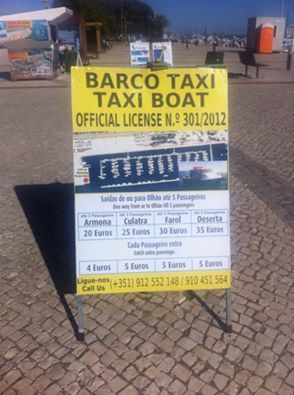 Olhao is perfect for sitting and watching the world go by whilst enjoying good food.
Fuseta
Fuseta is approx 10 km from Olhao and is again a traditional fishing port; however Fuseta does have a beach. Again this is part of the Ria Formosa lagoon system. Fuseta is much smaller than Olhao but there are still many restaurants to enjoy.
Our favourite was on a Sunday lunch where every restaurant was over flowing with customers and many sell a set menu which includes fresh fish cooked on the traditional outdoor brick stoves (our meal with a starter and wine cost 10 Euros)
As the beach is part of a lagoon it has safe crystal blue water, but walk a few minutes and you will be almost alone, luckily it has not attracted mass tourism yet and seems to be far more a place for locals.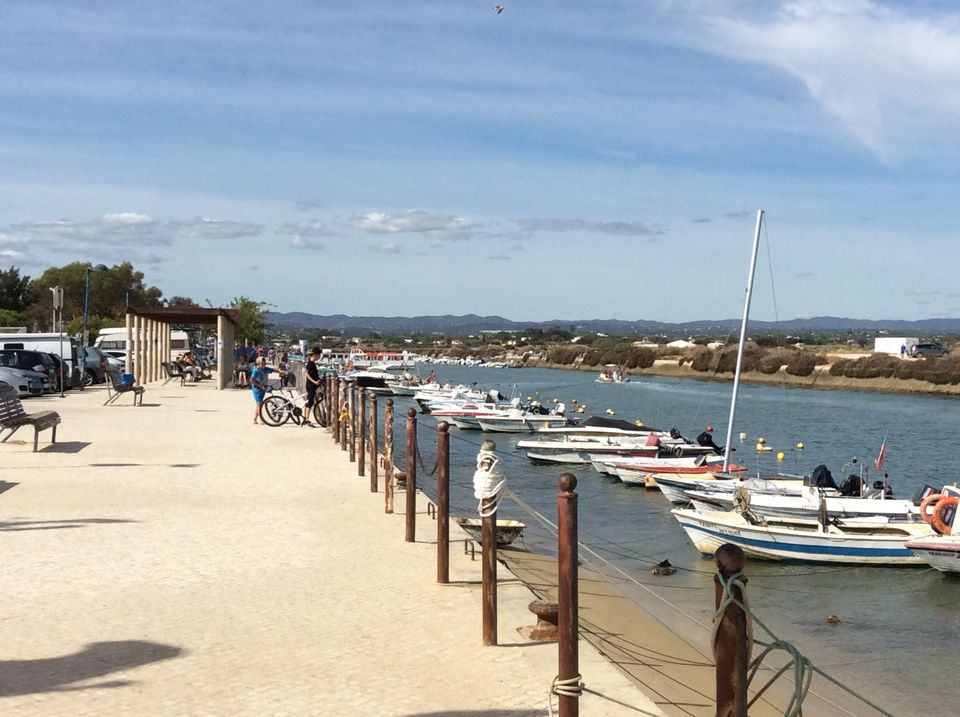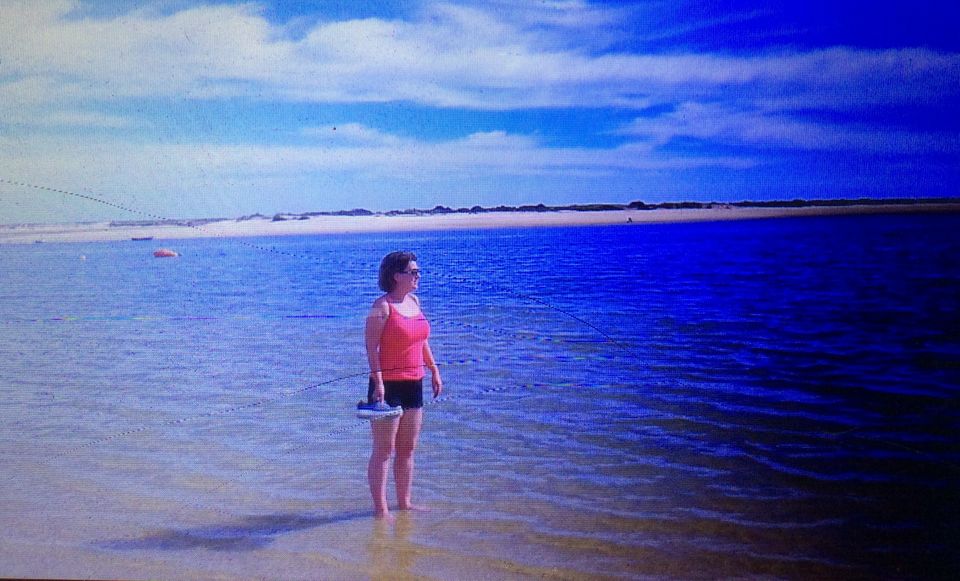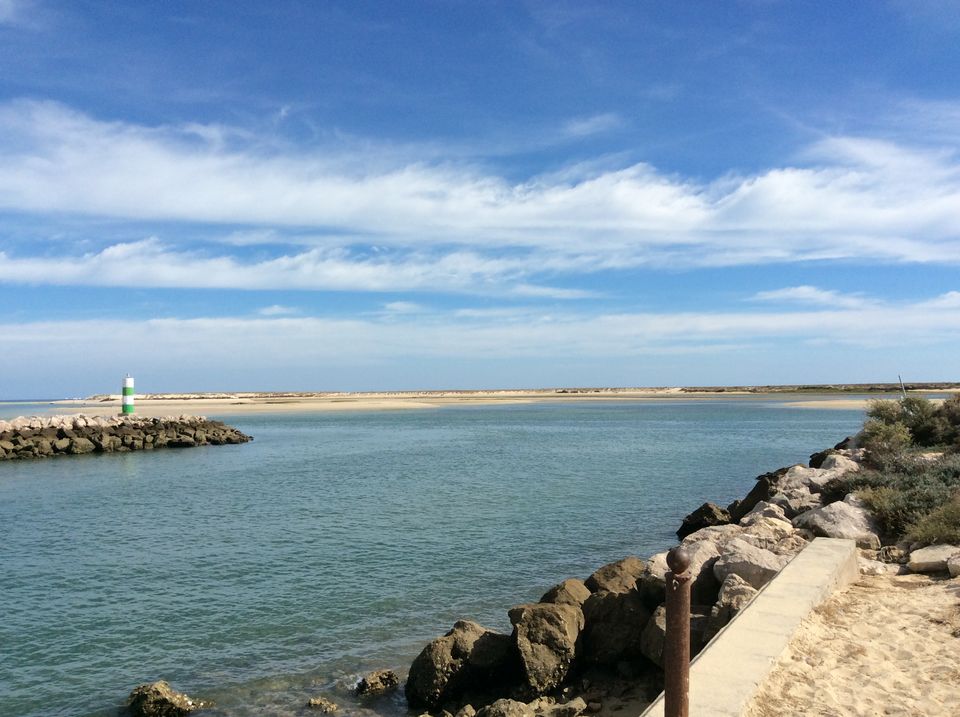 Silves
Silves is an inland town which was the capital of the region during the Algarve's Moorish era (700-1200). The old walled part of the town has not changed in hundreds of years.
There is a castle overlooking the town (there is a charge to visit the castle) but we enjoyed a stroll around it and a glass of fresh squeezed orange juice at the Cafe Ingles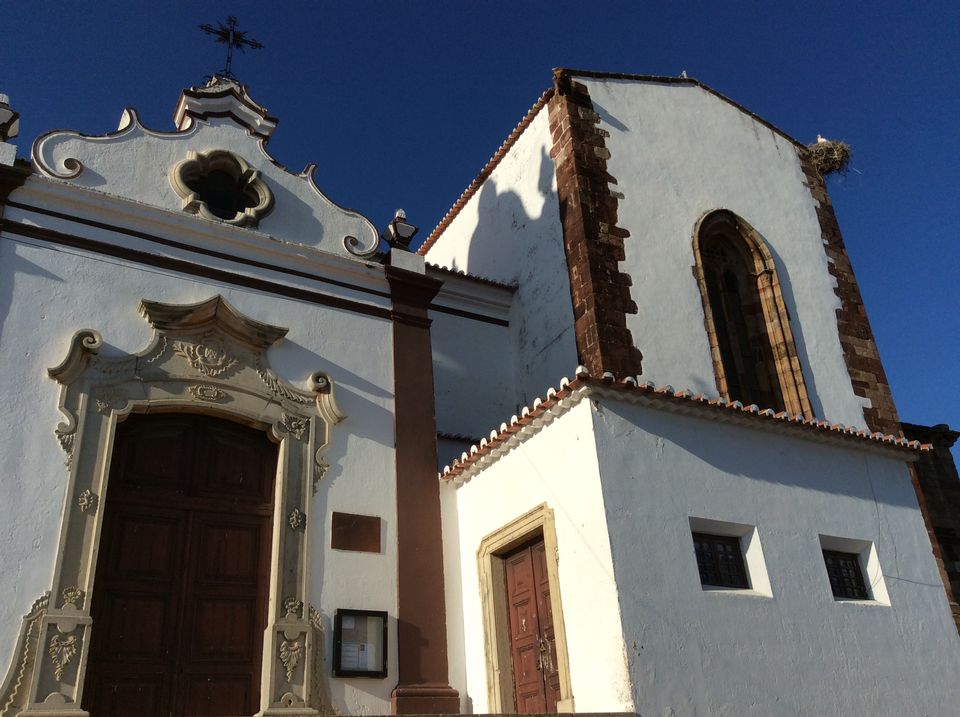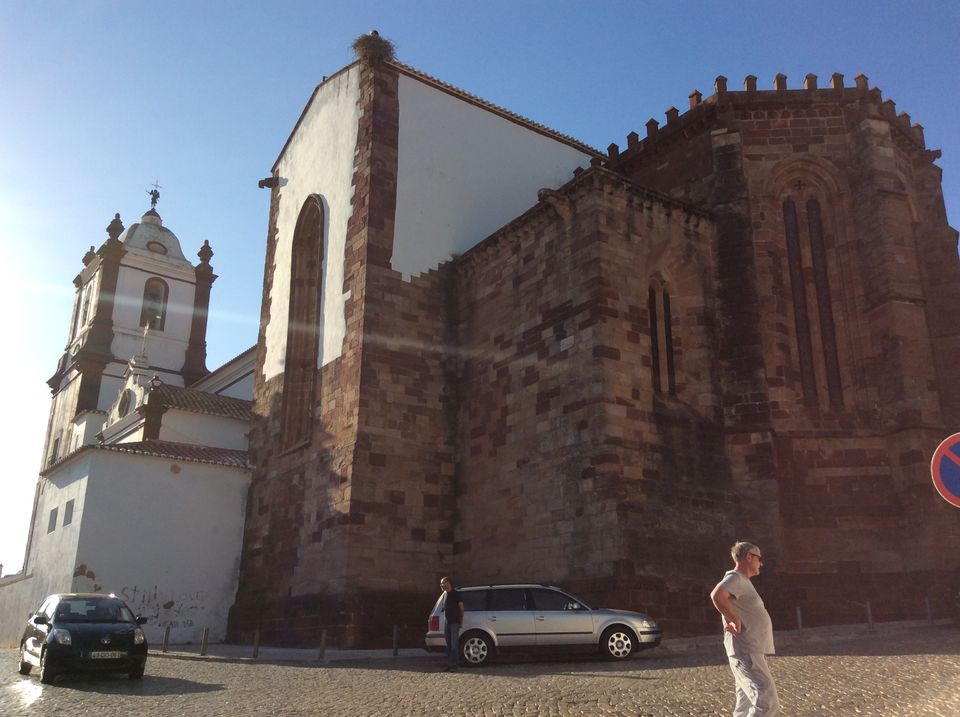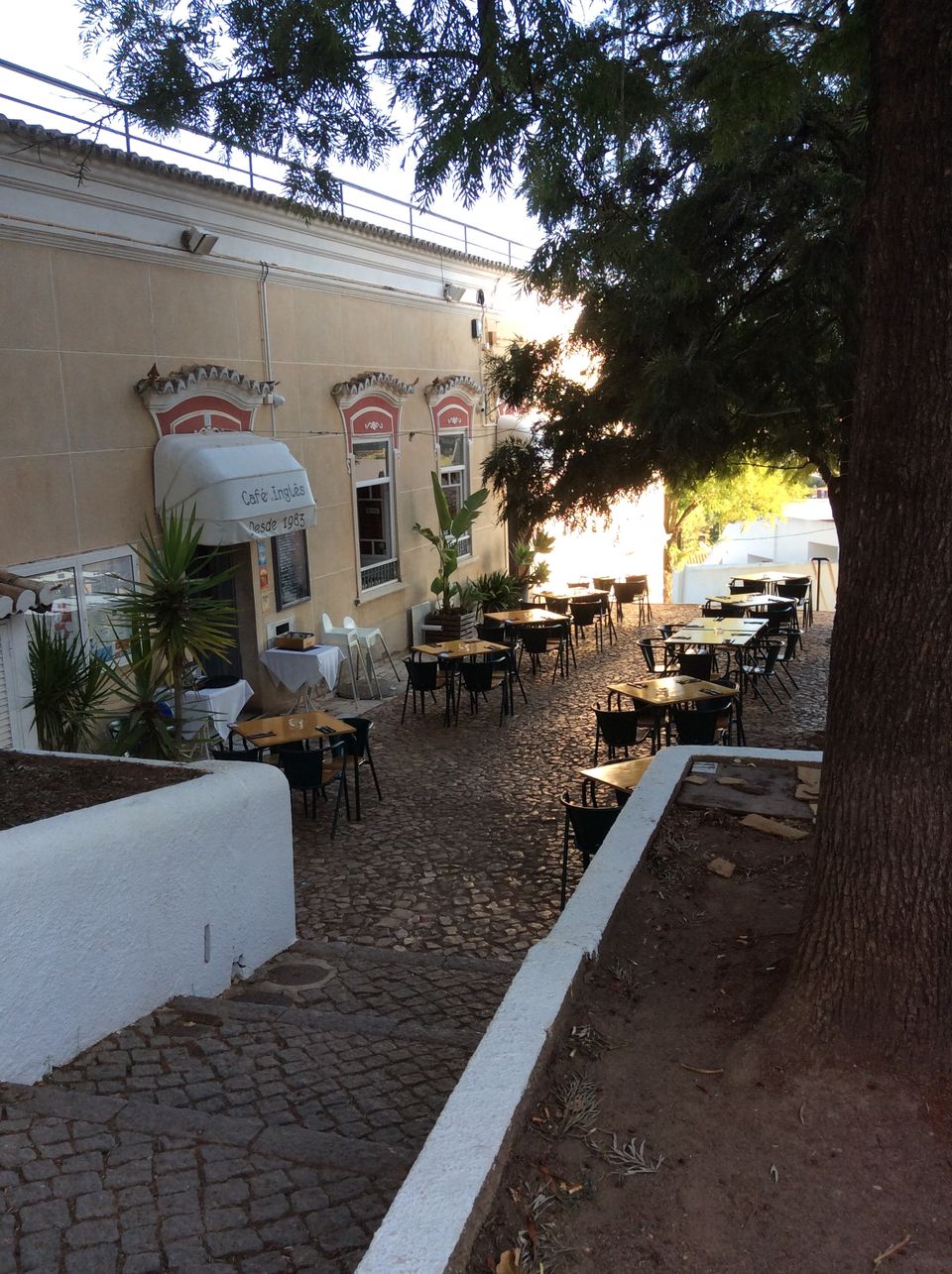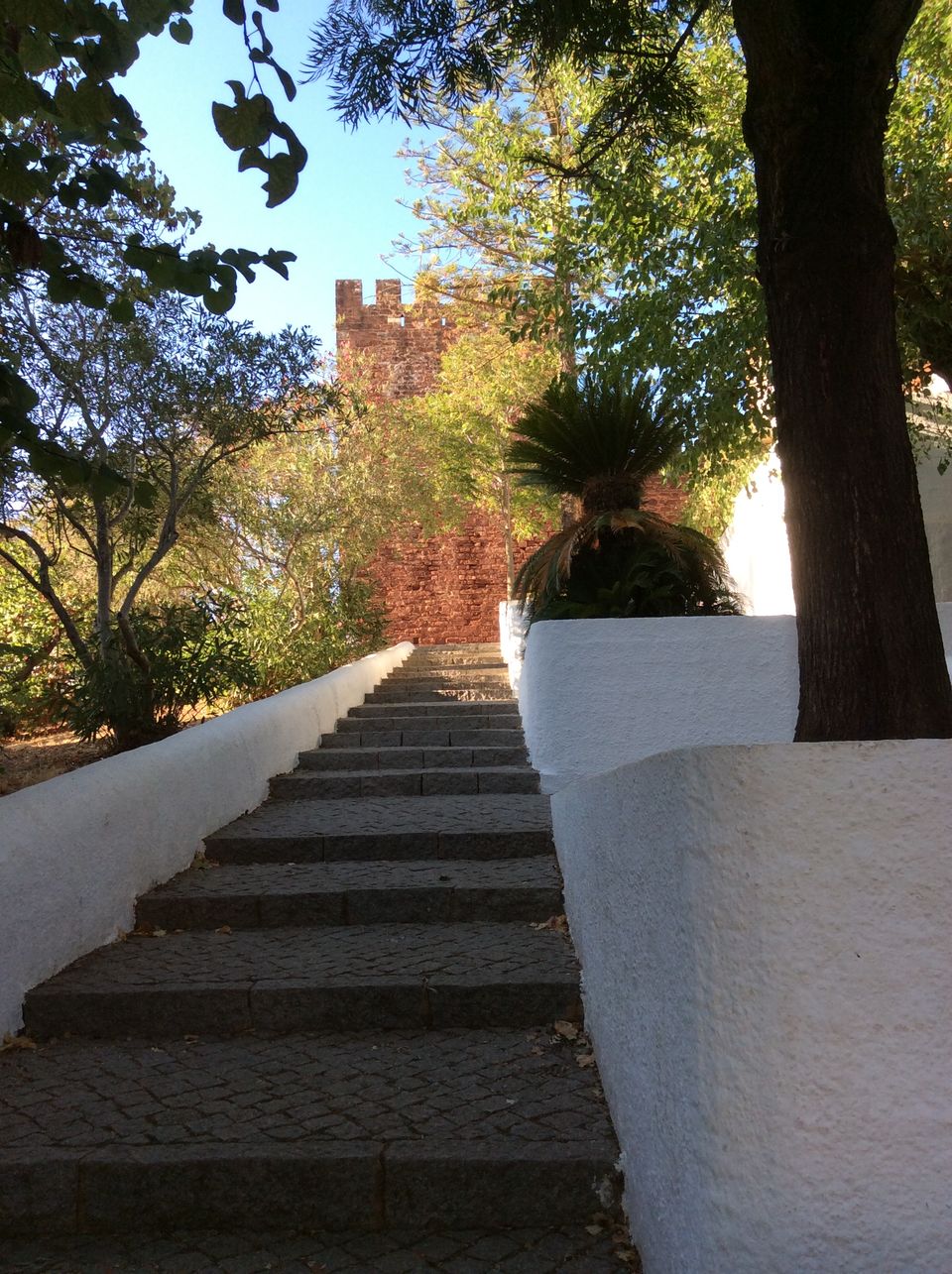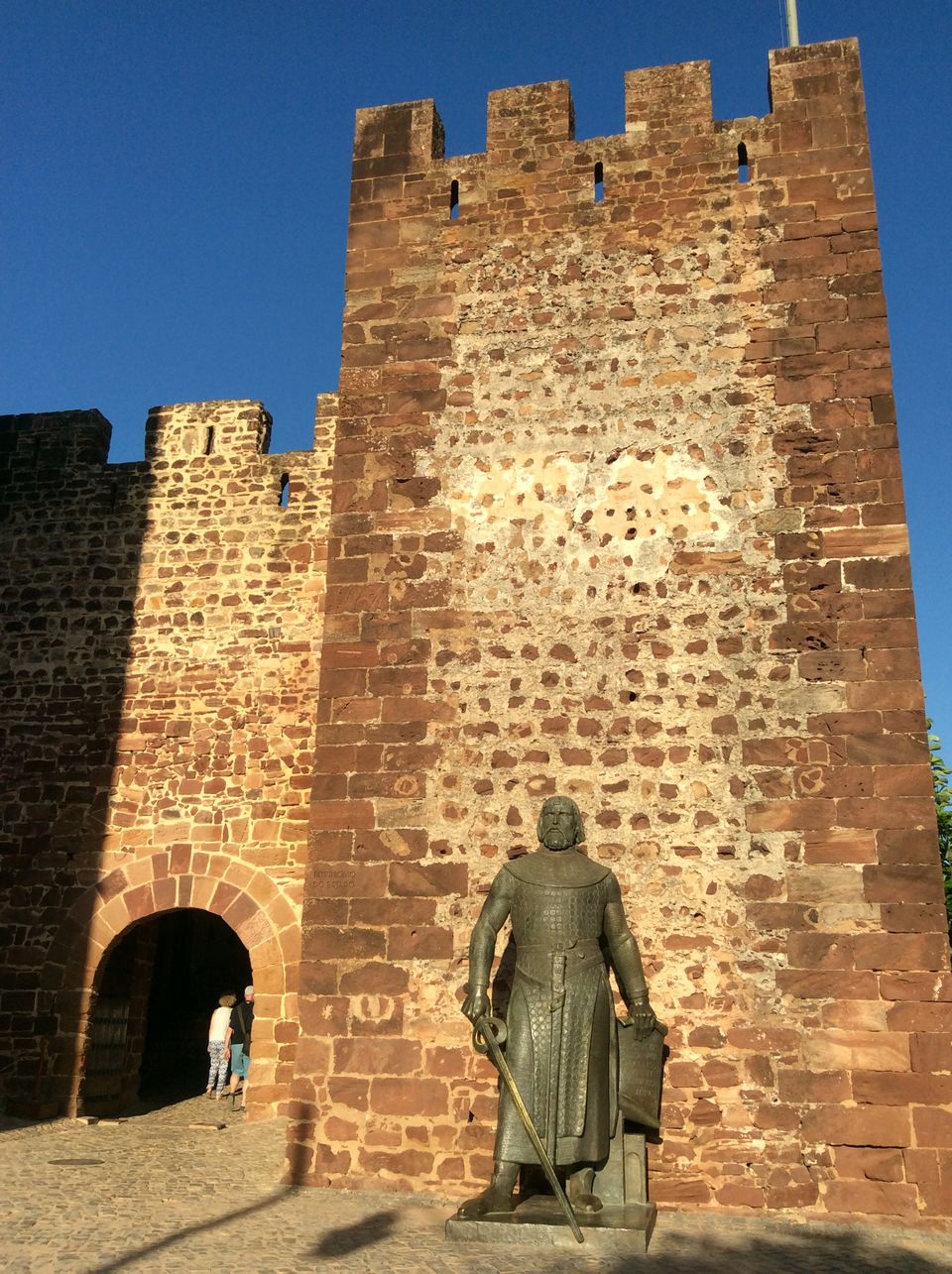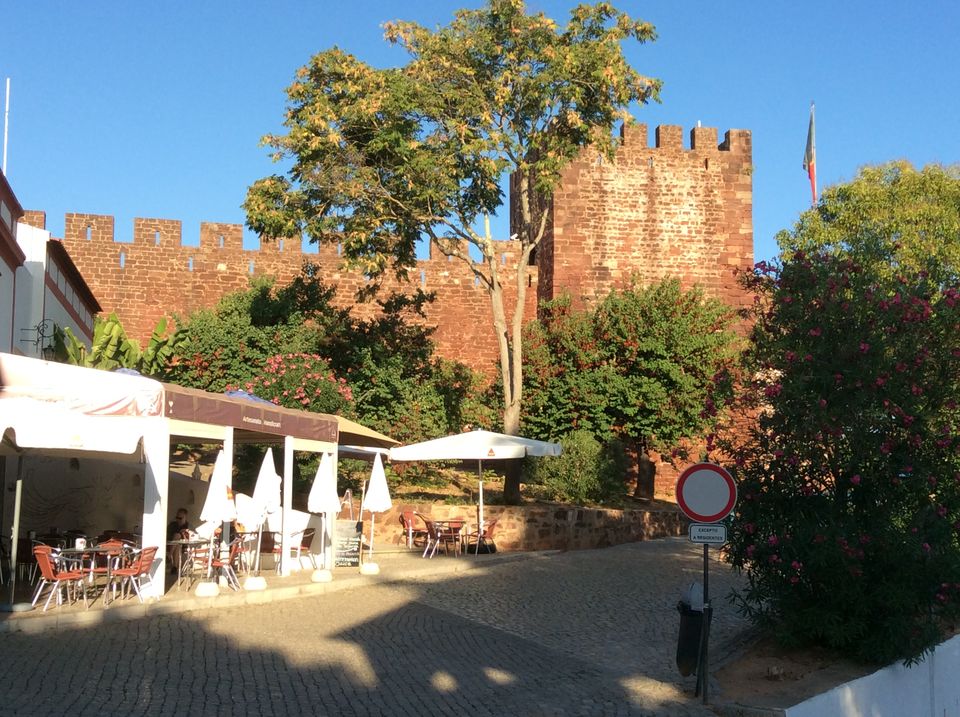 Estoi
Estoi is approx 10 km form the coast and is a pretty little town, we stayed near here and drove through regularly, we stopped a few times for a drink at the cafe by the church. This is the perfect place to sit and feel a part of real Portugal. It is quiet and not rushed, small and not spoilt. Sit with the old men and women on the benches and just watch the world go by, you really would not believe you are on the Algarve.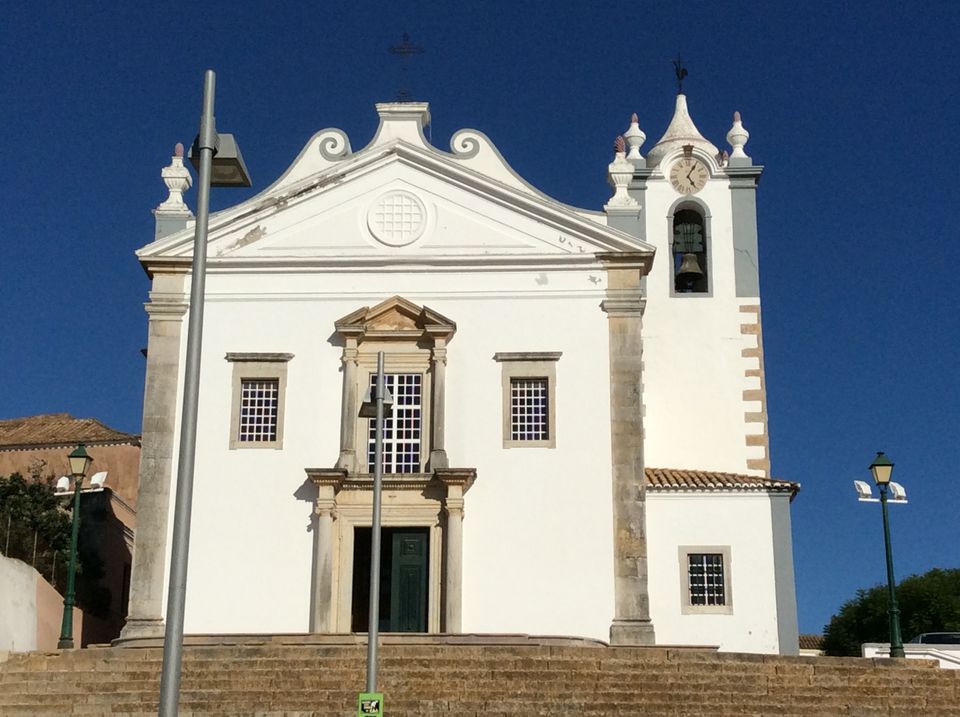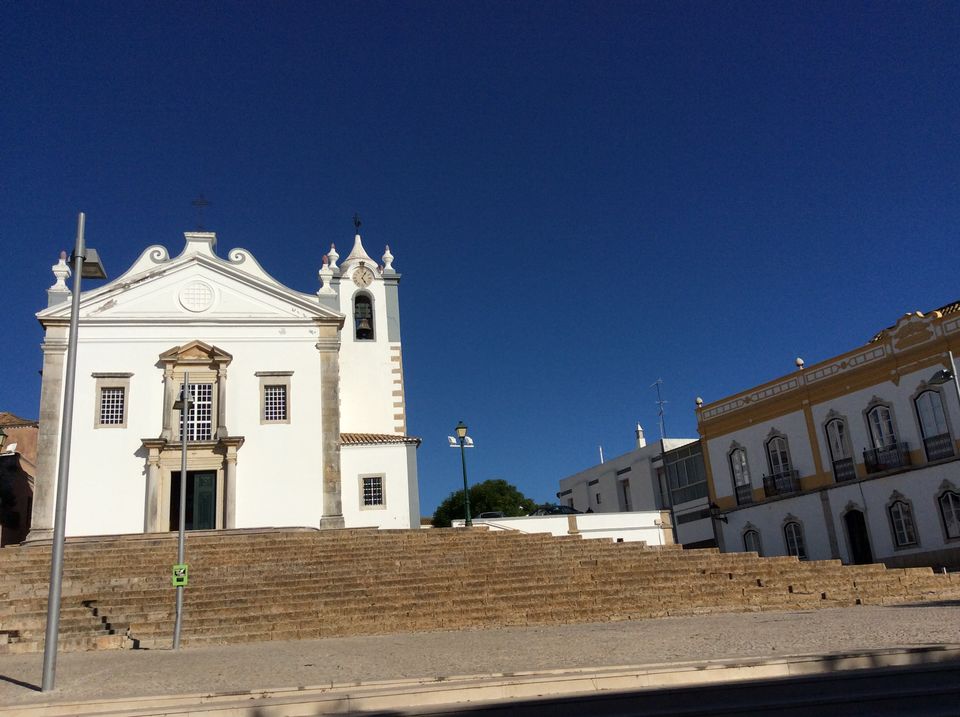 Tavira
Tavira is yet another amazing fishing town on the Algarve that has not succumbed to mass tourism.
We sat by the river Gilão and watched as men were in there moving stones and trying to catch something, we never managed to work out what they were catching but it was interesting to see such traditional methods. (We later found out it was clams)
There is the seven arch bridge, reportedly Roman in origin that spans the river.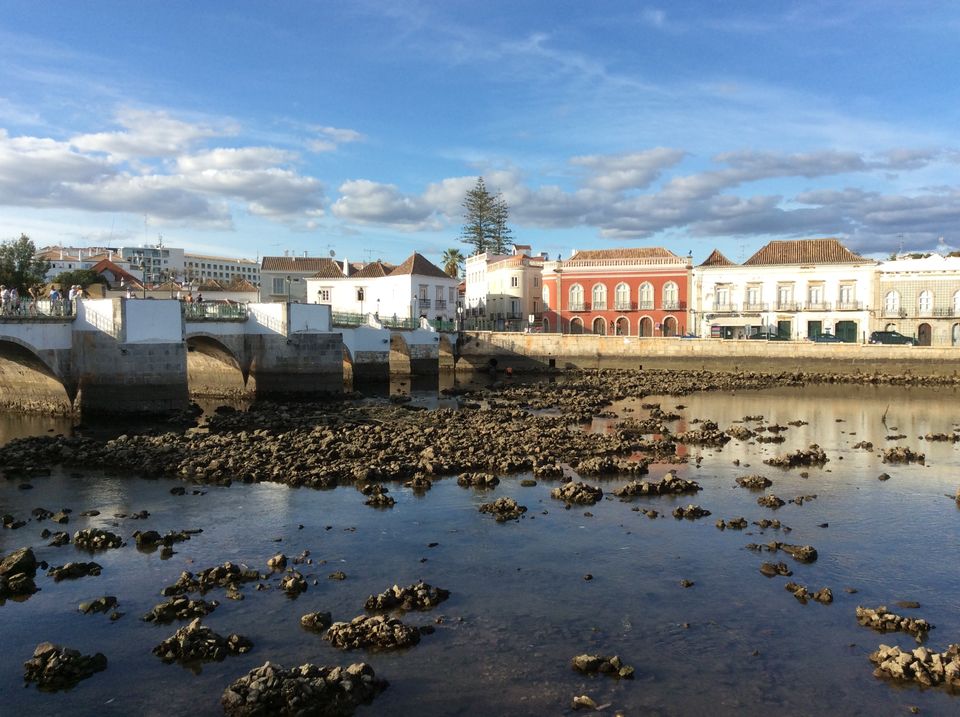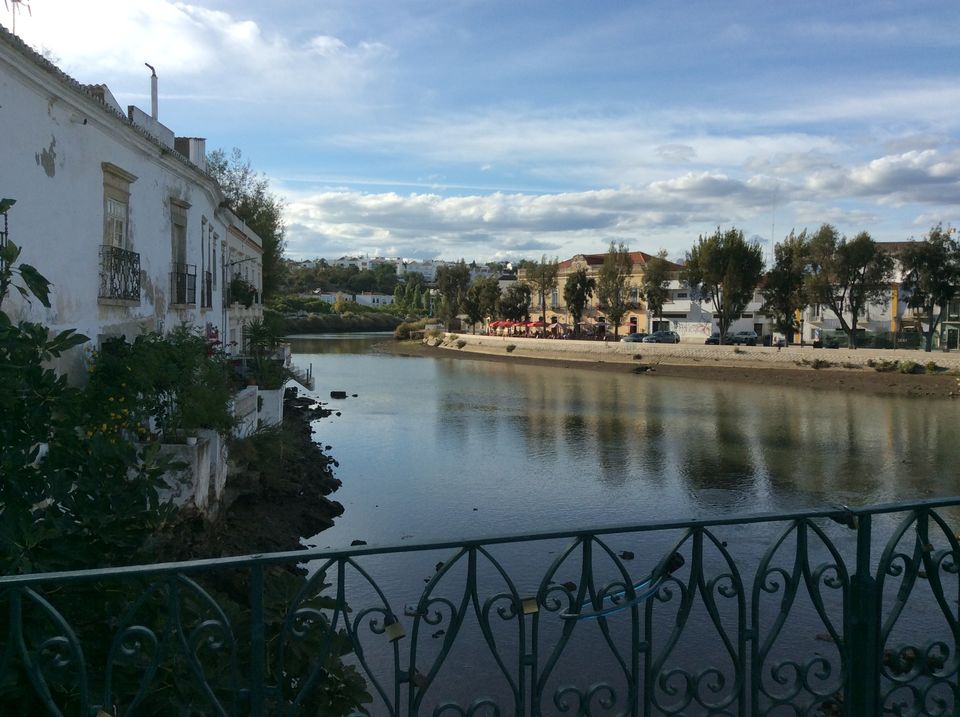 It is worth taking the walk to the church and the castle (though not a walk for those with mobility problems) the castle gardens are fantastic and the view over the town is not to be missed.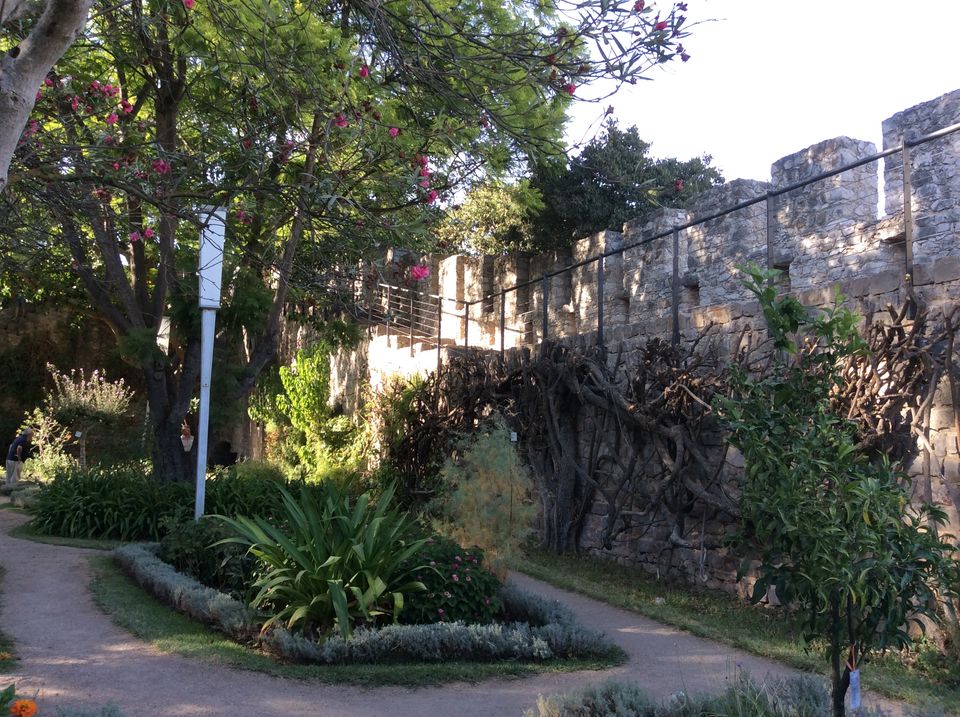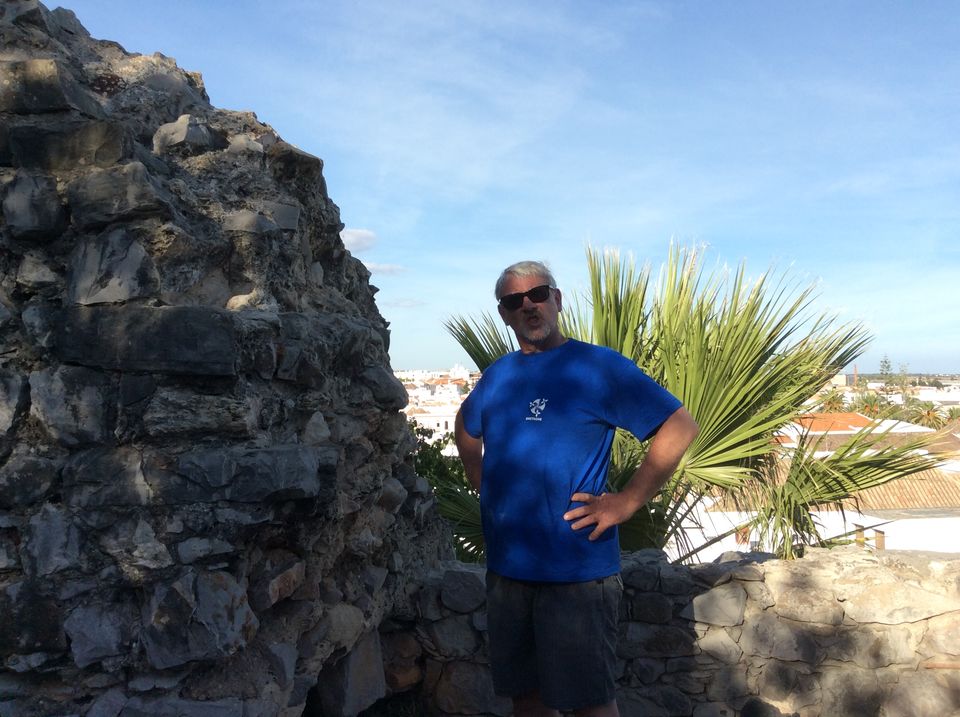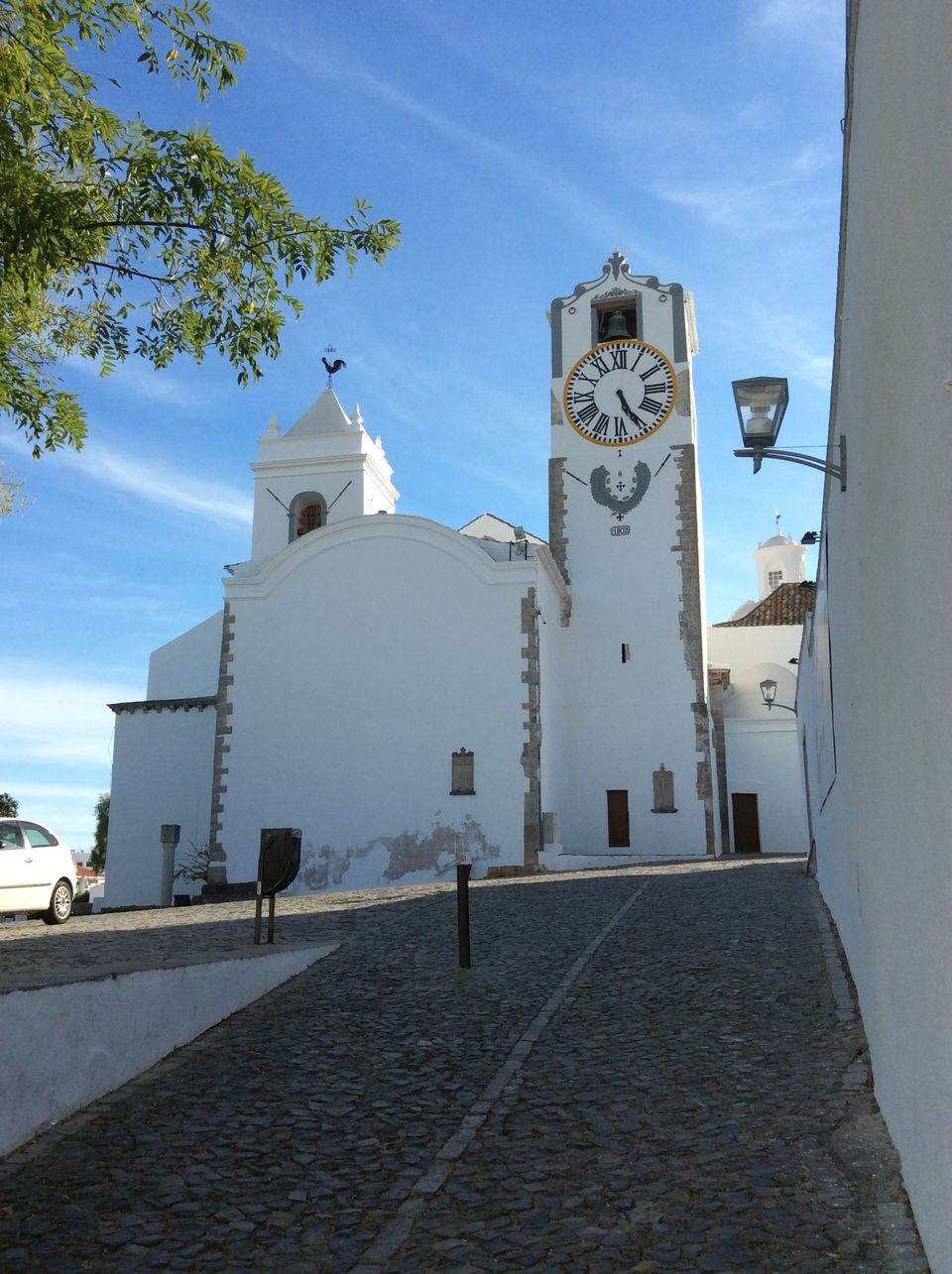 Again Tavira is one of those towns that deserves a visit if you are in the Algarve and want to see fine architecture and miss out on the crowds.
Faro
This is not somewhere you would expect to see on a post like this but there is so much more to Faro than an airport.
We called in as we had to find a car parts shop, we parked and headed for something to eat, this was easy to find with the signs!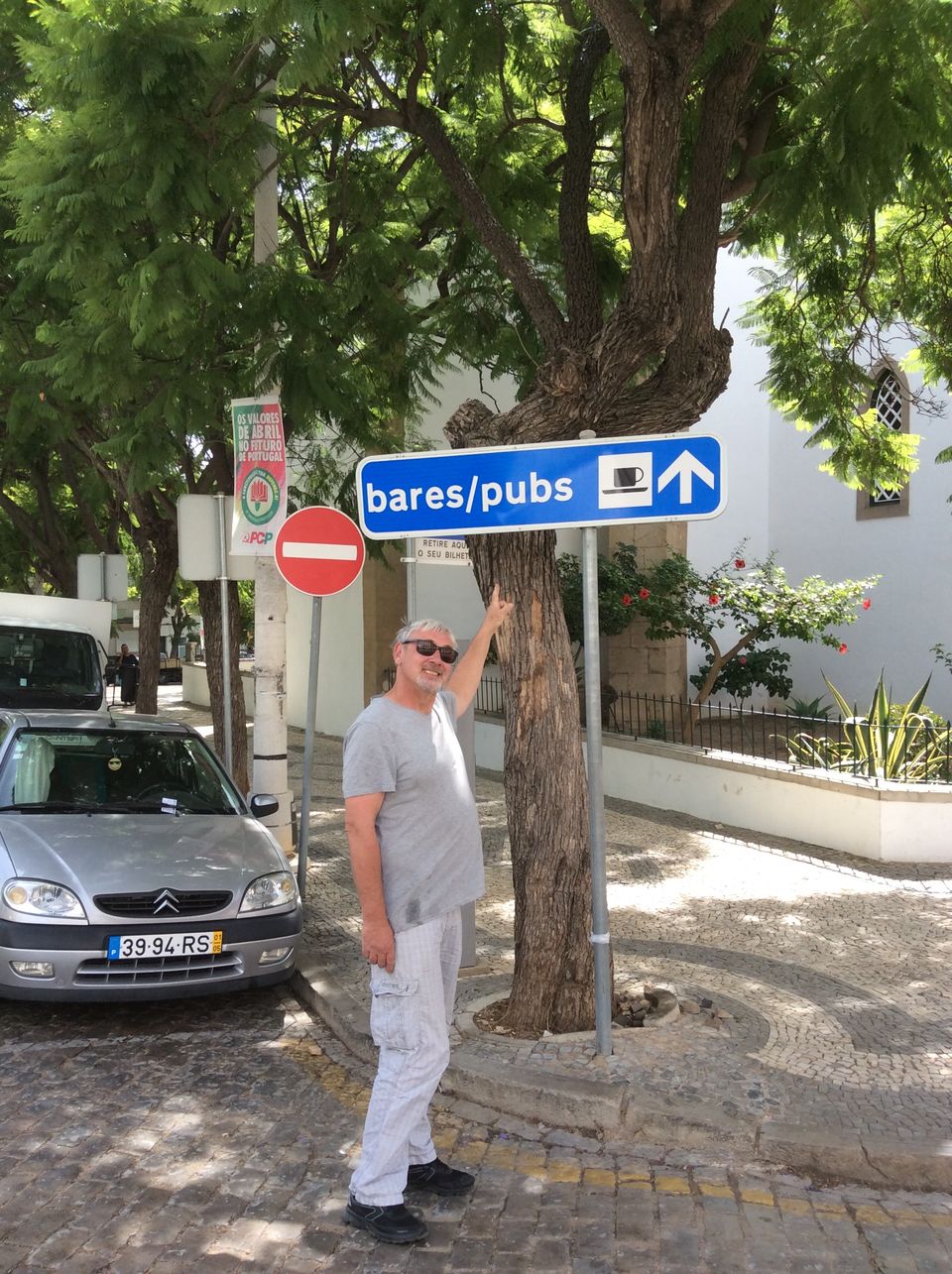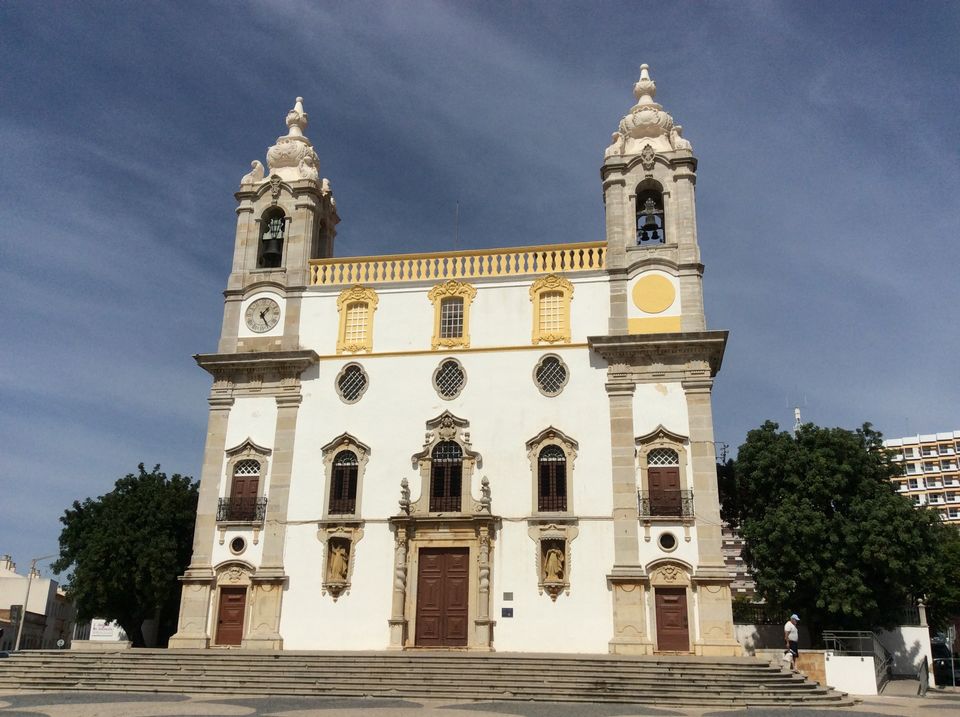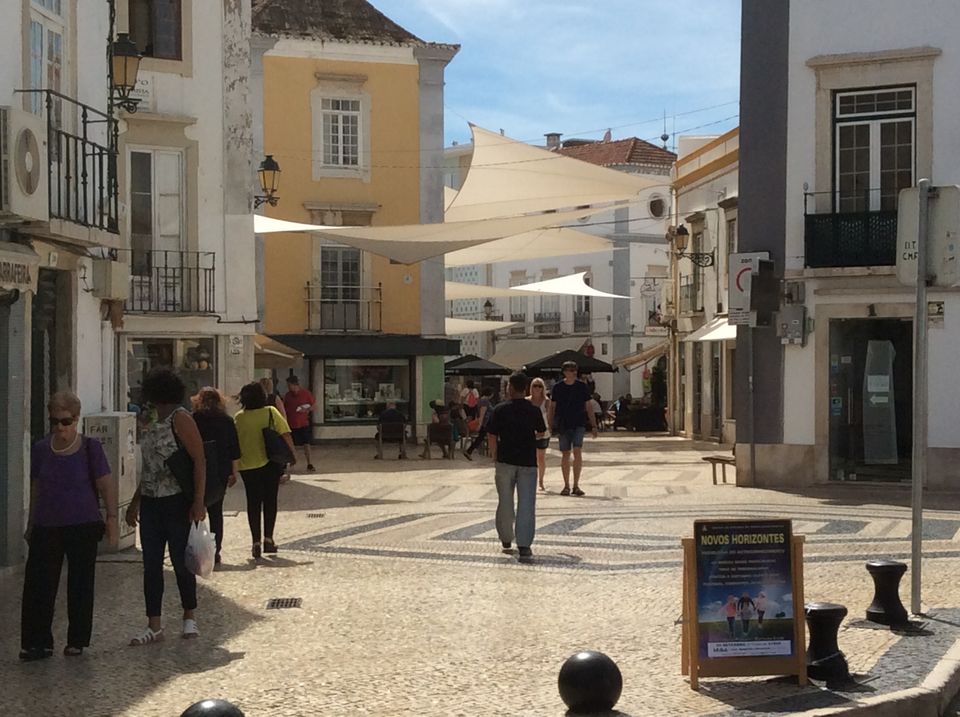 Then we walked to the old walled town, this was so pretty and unexpected.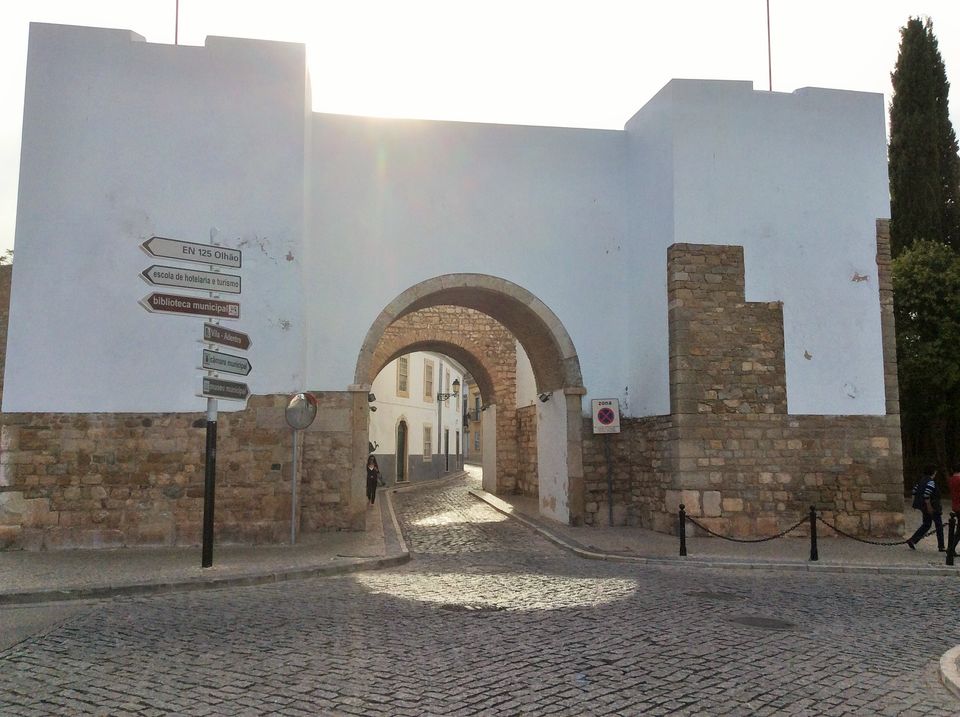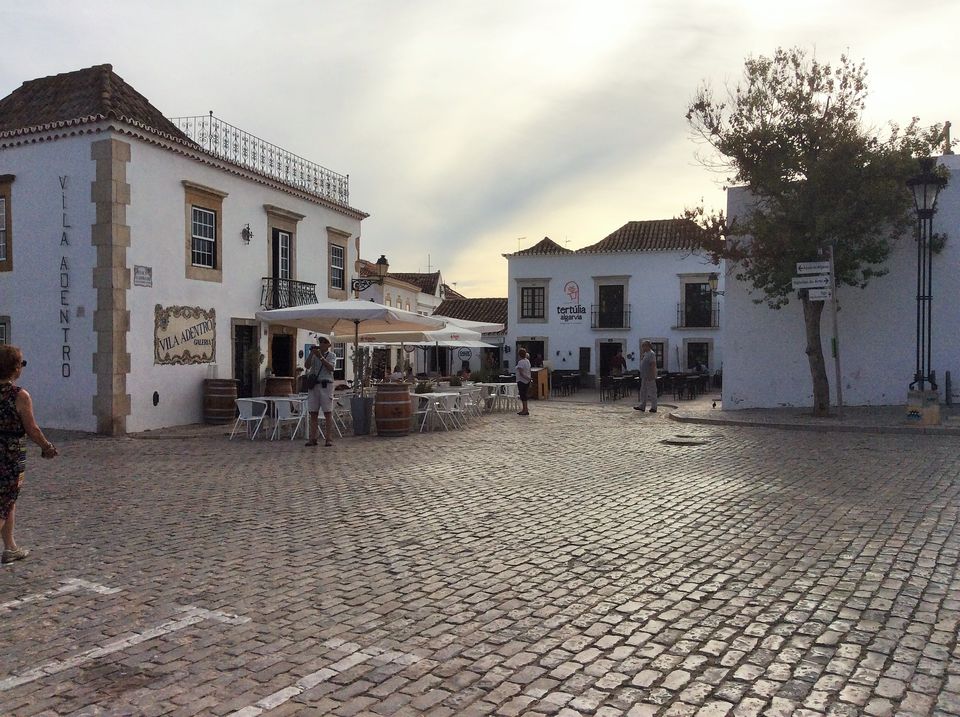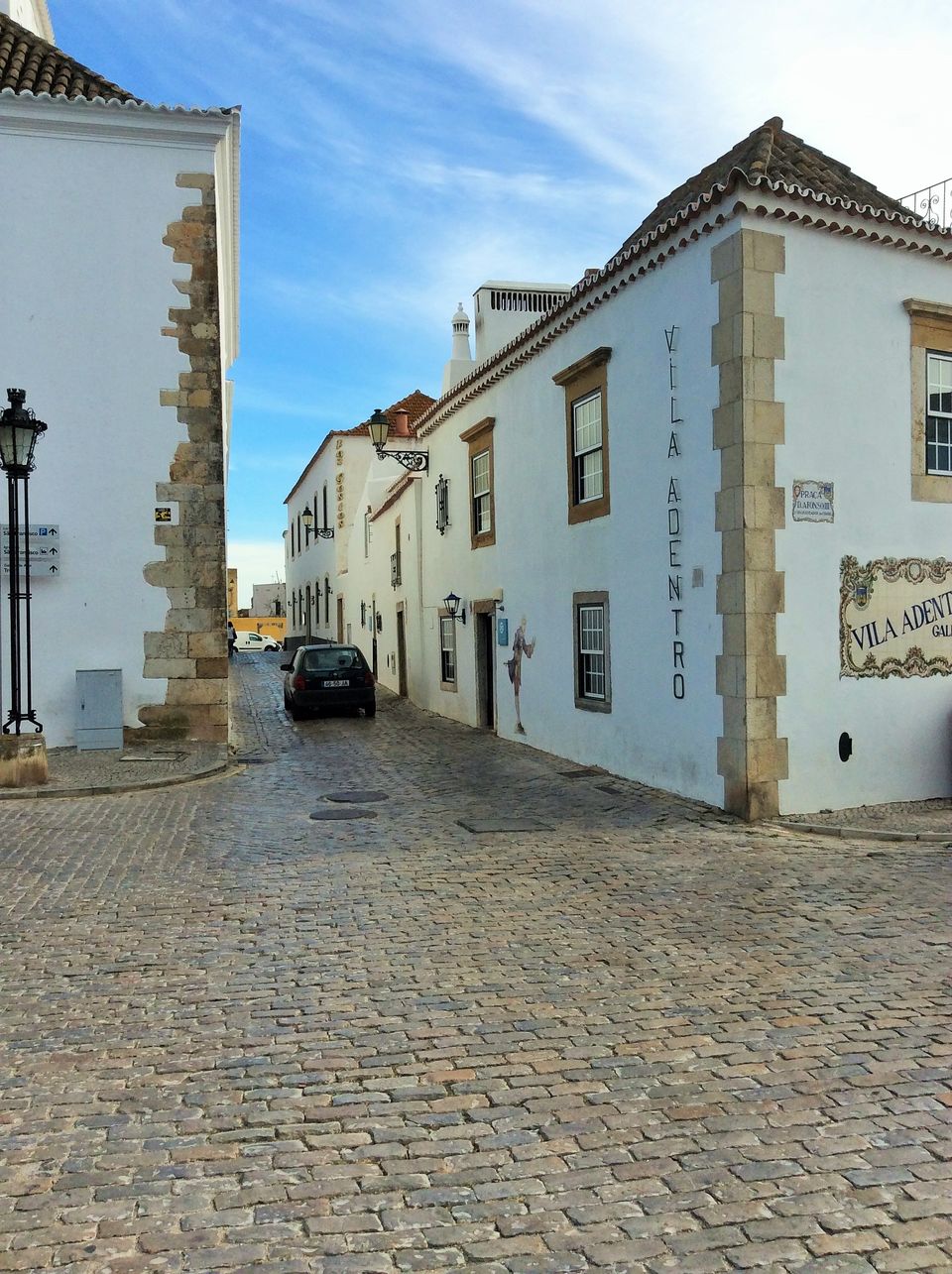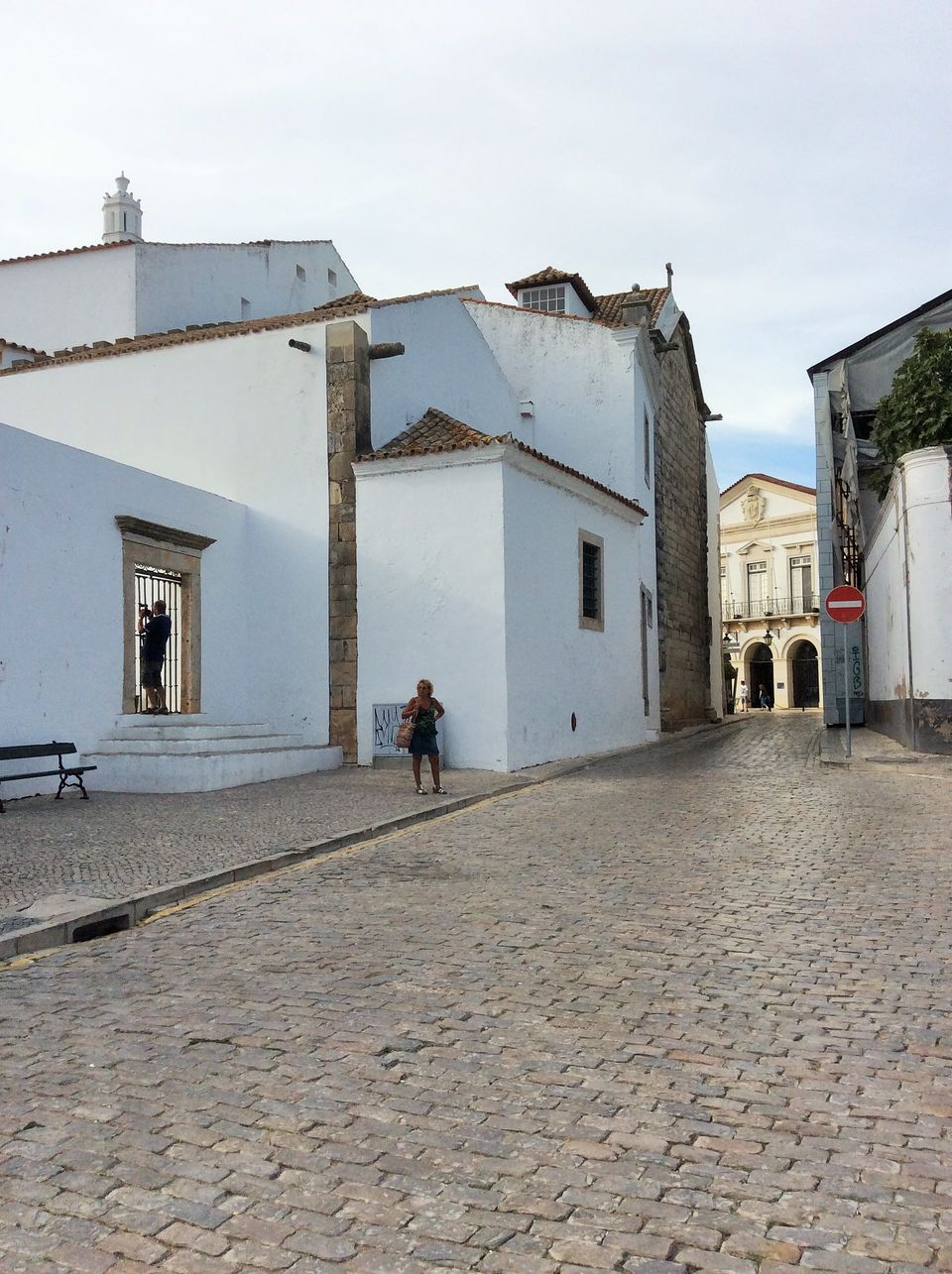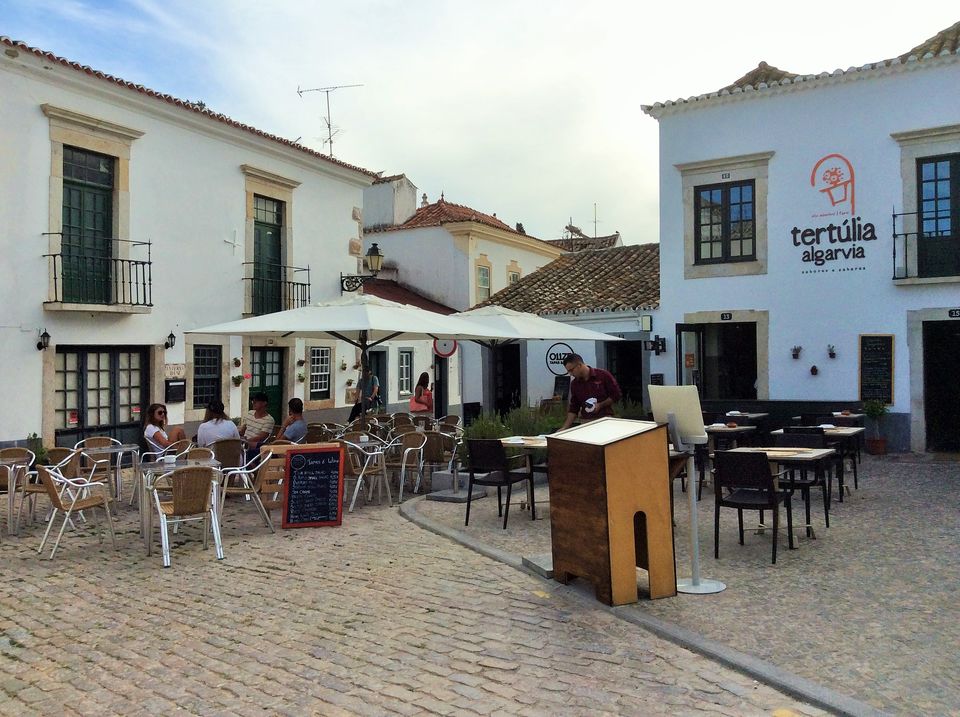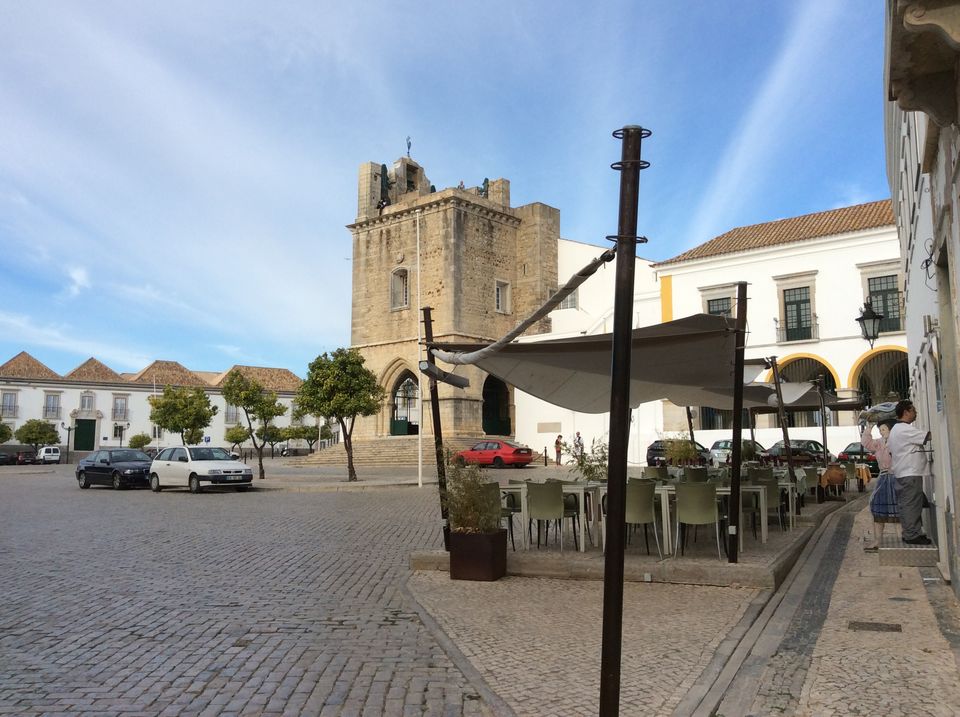 Overall there are many places on the Algarve that are not in the tourist books, these are still beautiful and unspoilt areas that are definitely worth a visit, We have had a whistle stop tour and there are so many other sights to see, for example Estoi has a beautiful Palace, which we did not get a chance to visit.
But if you are looking for the busy beaches, night life and crowded bars they are probably not places you would want to spend your entire holiday in. But Public transport is easy to use and inexpensive, so a day trip to any of the above places is within easy reach.
We also called in to visit Albufeira for a couple of hours; this was everything we had always believed of the Algarve, busy, crowded and full of family fun. The one thing we did notice and appreciated was that there was a moving walkway to the beach, so very good for those with mobility difficulties, however this was not really our cup of tea, and once you had seen one souvenir shop you had seen them all (we lost count of how many there were just in our short stroll).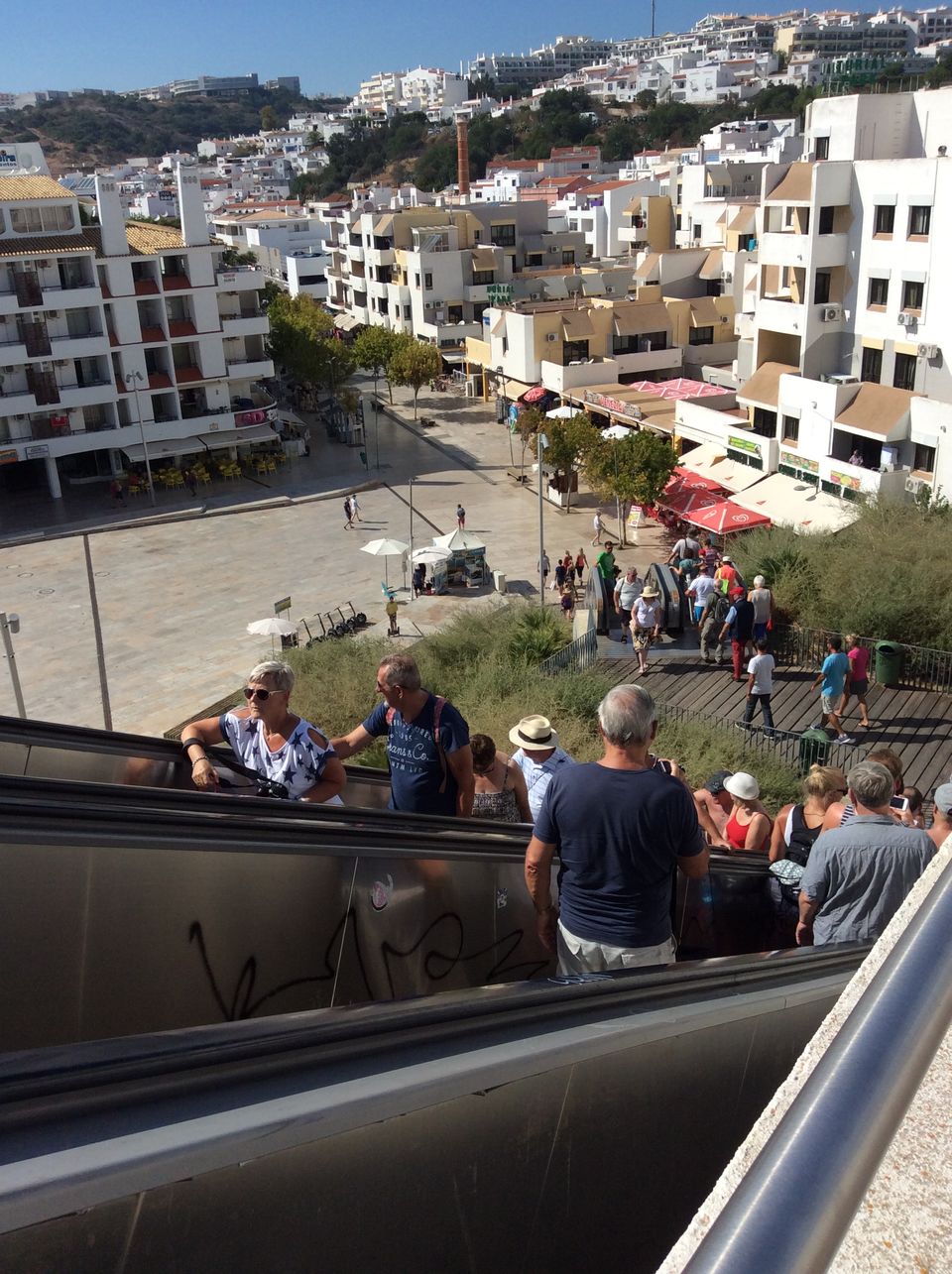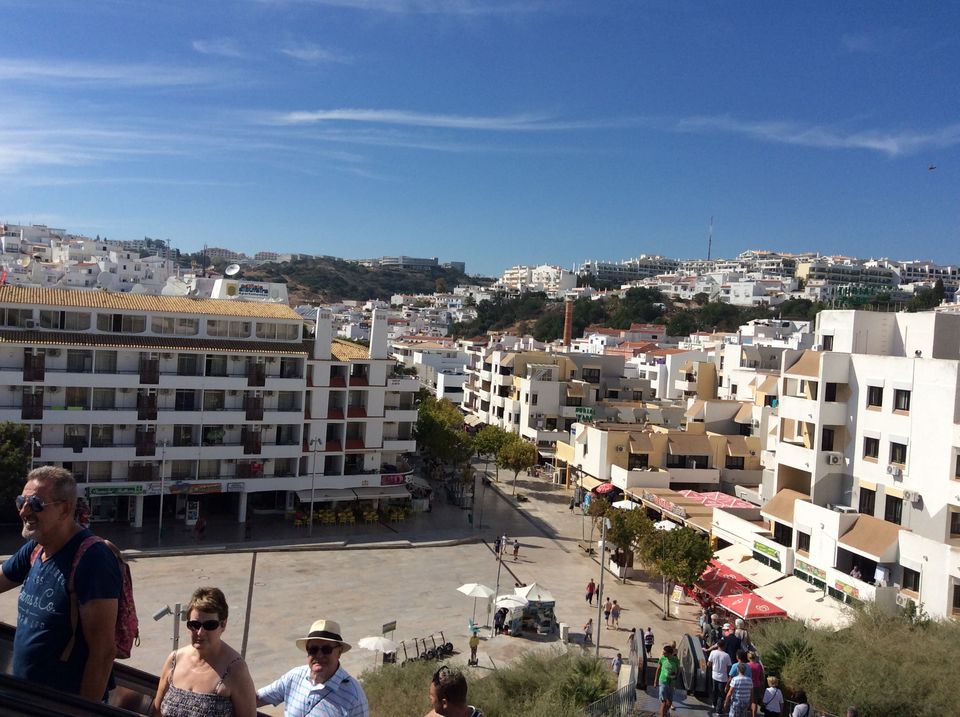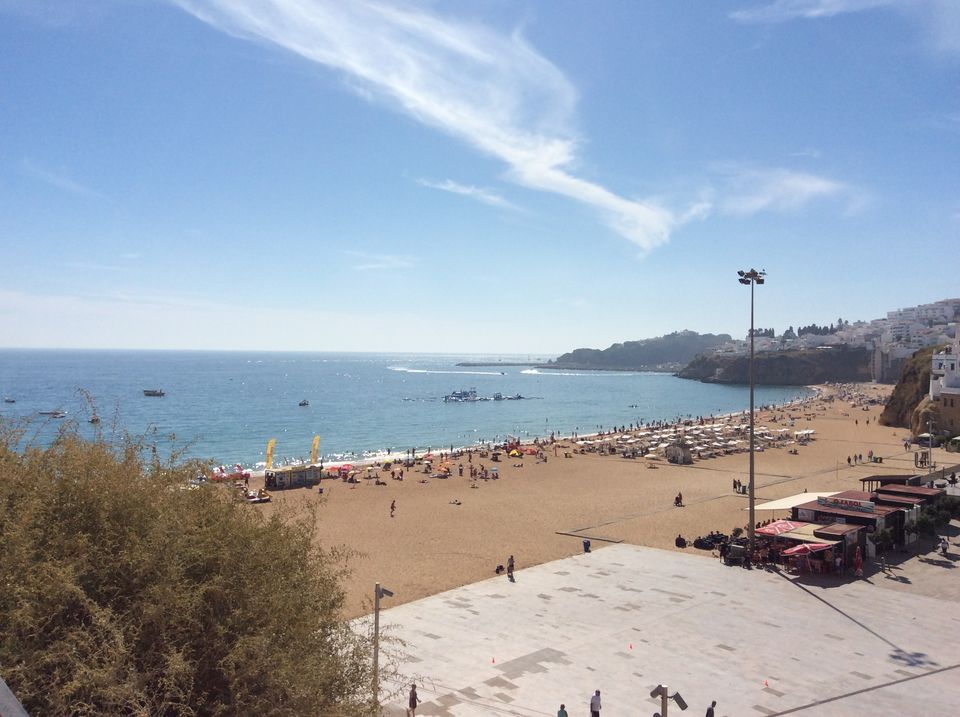 If you are going to visit the Algarve enjoy, it is truly stunning no matter what kind of trip you are looking for.