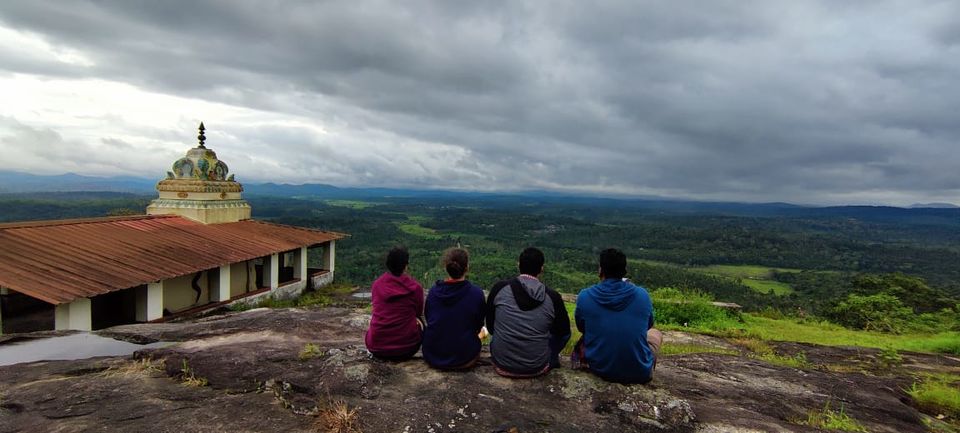 Chikmagalur in Karnataka is one of the best monsoon destinations in India. The hills turn lush green, waterfalls spring to life, and the coffee plantations welcome everyone with open arms. It is home to the highest peak in Karnataka-Mullayanagiri. It is also the place where coffee was first introduced in India, and Baba Budangiri is named after the saint who brought coffee to India.
On this trip however, we decided to explore the hidden side of Chikmagalur, because most of its beauty remains covered under the blanket of coffee and spice plantations, unexplored and breathtaking. These places are still unblemished by the touch of commercialization, and I'll tell you all the things made the trip perfect.
1. Stay: Instead of a hotel or resort, choose a Homestay amid coffee plantations!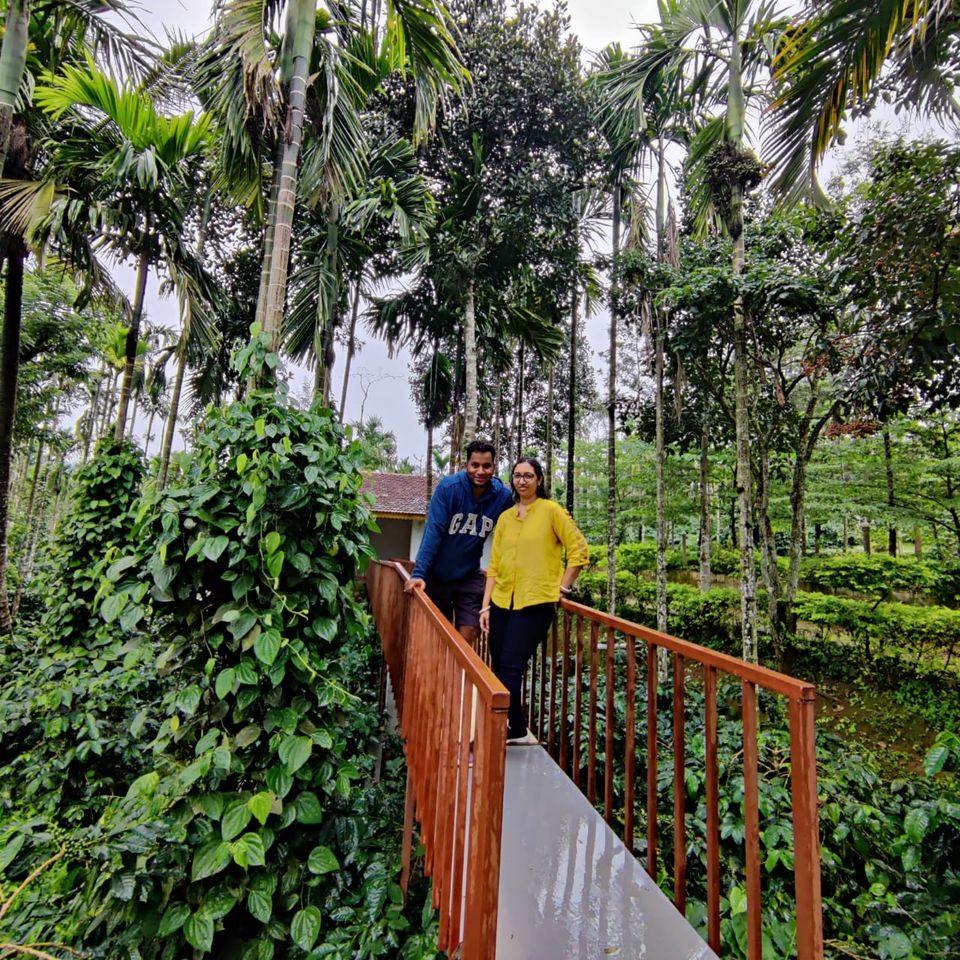 We chose Coffee Thota Homestay for our stay, which is a 4 hr 15 min drive from Bangalore. It is located in Hassan District, but Chikmagalur border is just a few km away. The 4 bedroom home is located in the middle of a coffee plantation. When we drove through their entrance lined with flowering bushes, coffee and creepers, we felt like we were entering a different world. The property had an old world charm to it. You can lie on one of their hammocks or swing on one of their swings to forget all your worries. They have a small pond in their premises from which they catch fish and serve fish fry as well.
Chikmagalur is famous for coffee estate walks, and we had one right at our feet to explore. The stay and their hospitality was superb.
The place was really clean, and we went with an infant but the staff and owner helped us in every way and never made us feel that we were lacking any facility.
2. The Weather: Chikmagalur is best visited in the rains when the hills turn a pleasing shade of green.
September turned out to be perfect for our visit. It didn't rain so heavily that we were unable to get out of the house. But the early morning and late evening drizzle lent a freshness to the environment.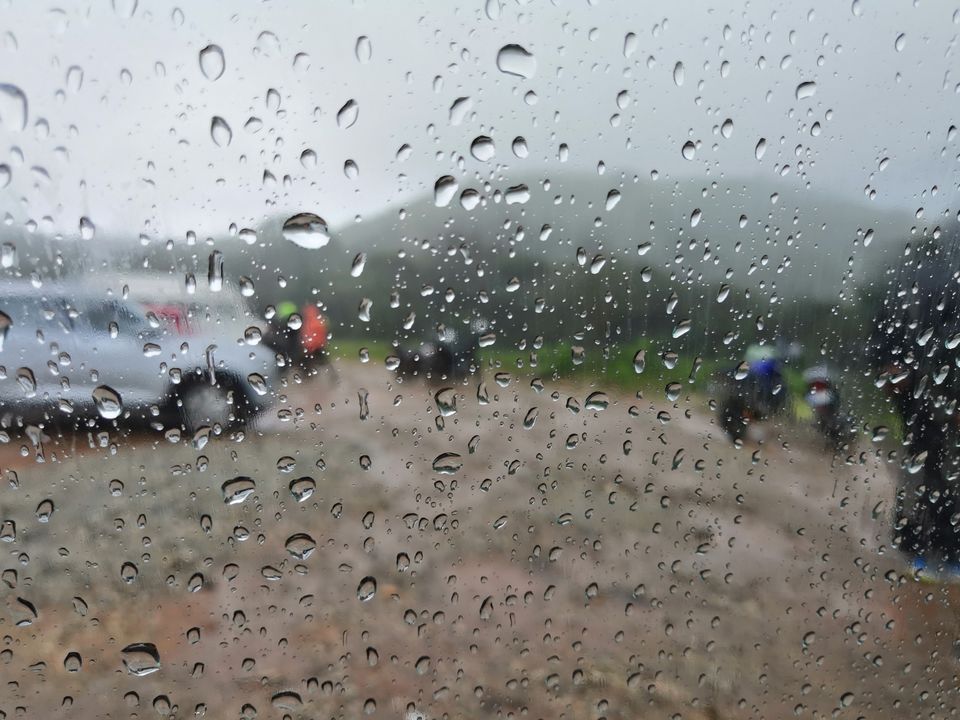 And one of my favourite experiences of the trip was waking up to the morning drizzle and a hot cup of coffee grown in their own plantation.
3. The Food: Choose a place offering lip smacking local cuisine
The food was the highlight of the trip. Our Homestay gave us home cooked Malnad food. On the first day, we got fish fry and the fish was fresh from their pond. Their chicken curries were really tempting.
On our way to Chikmagalur, we ate Mangalore buns at Kamat, which are a must try in Karnataka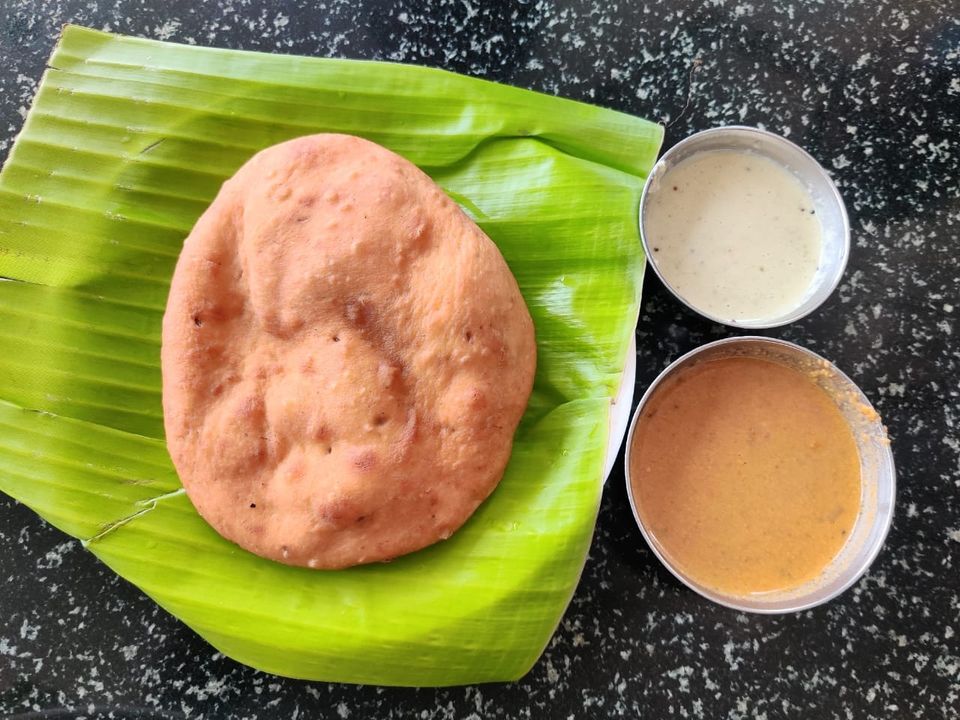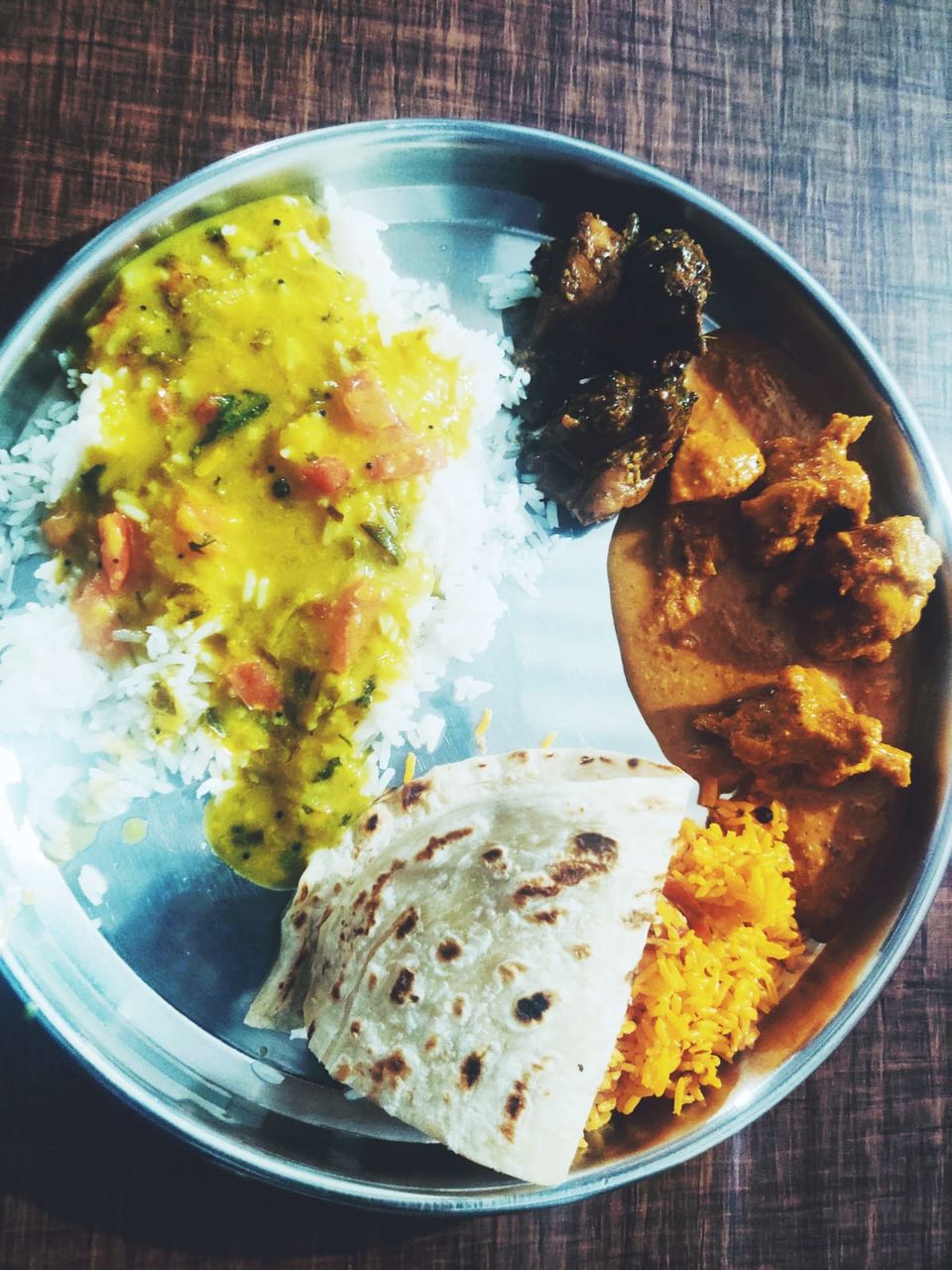 4. The Route: Must be scenic because the journey is more important than the destination
The route to the Homestay was superbly scenic. Coconut trees lined both sides of the road and the clear blue sky was like a bright blanket above our heads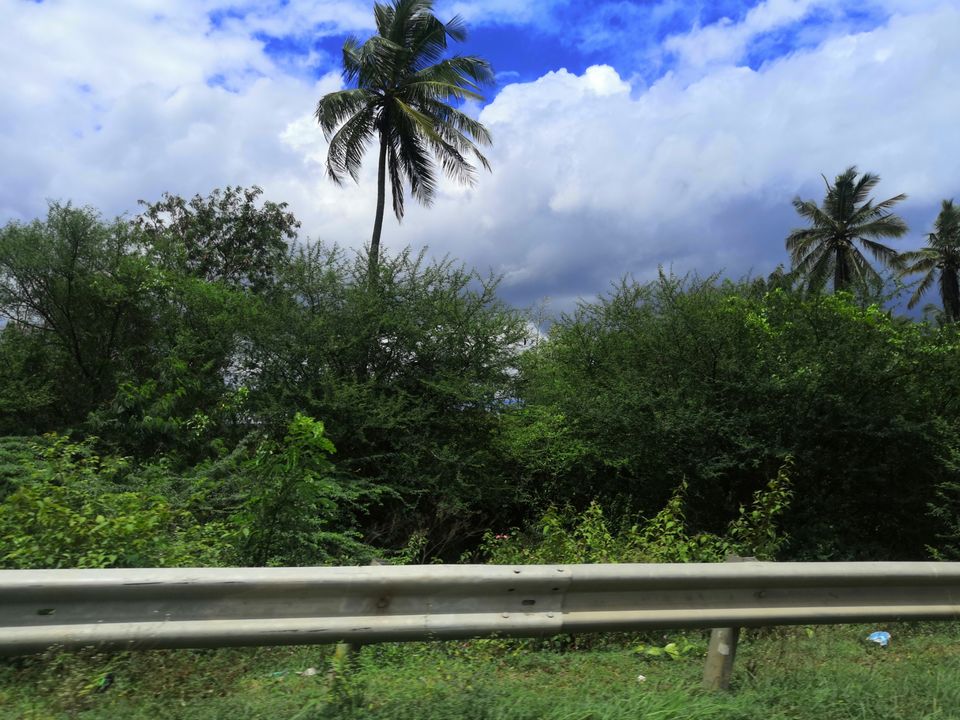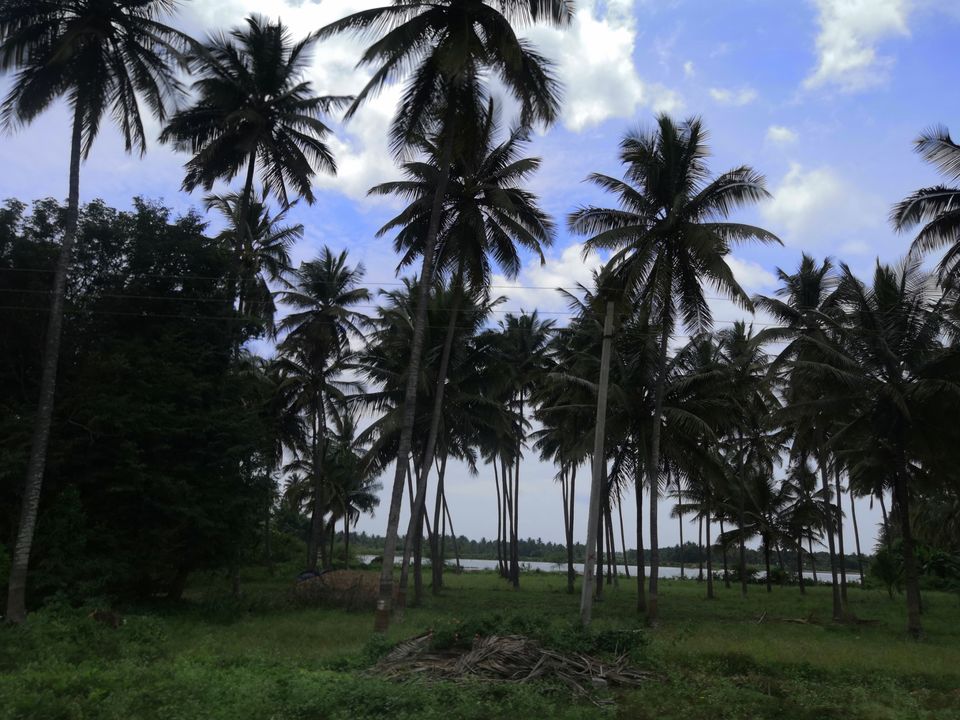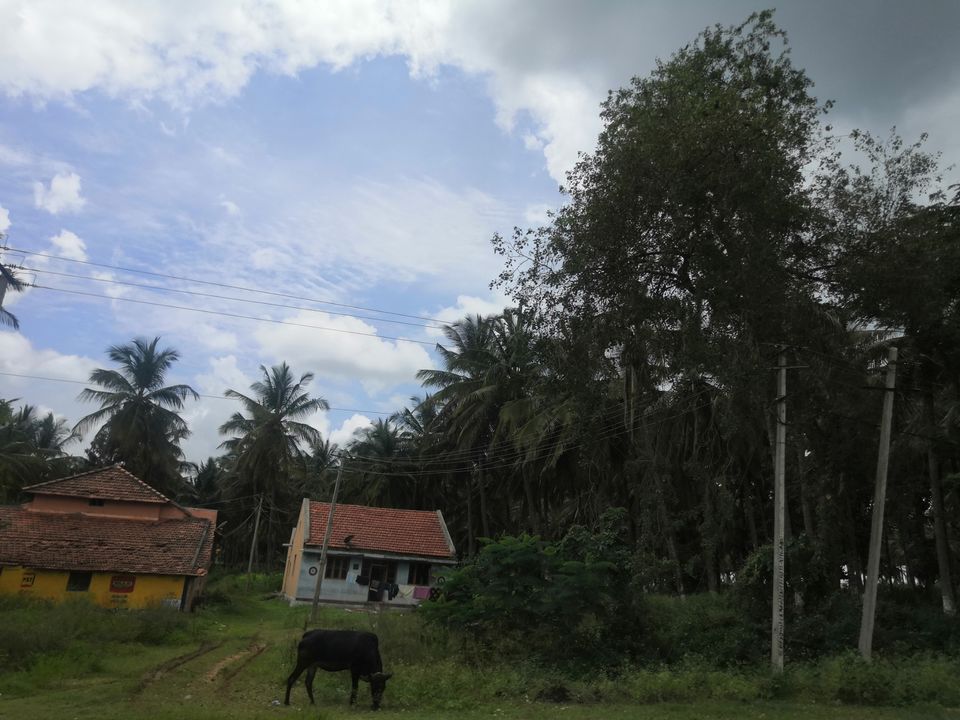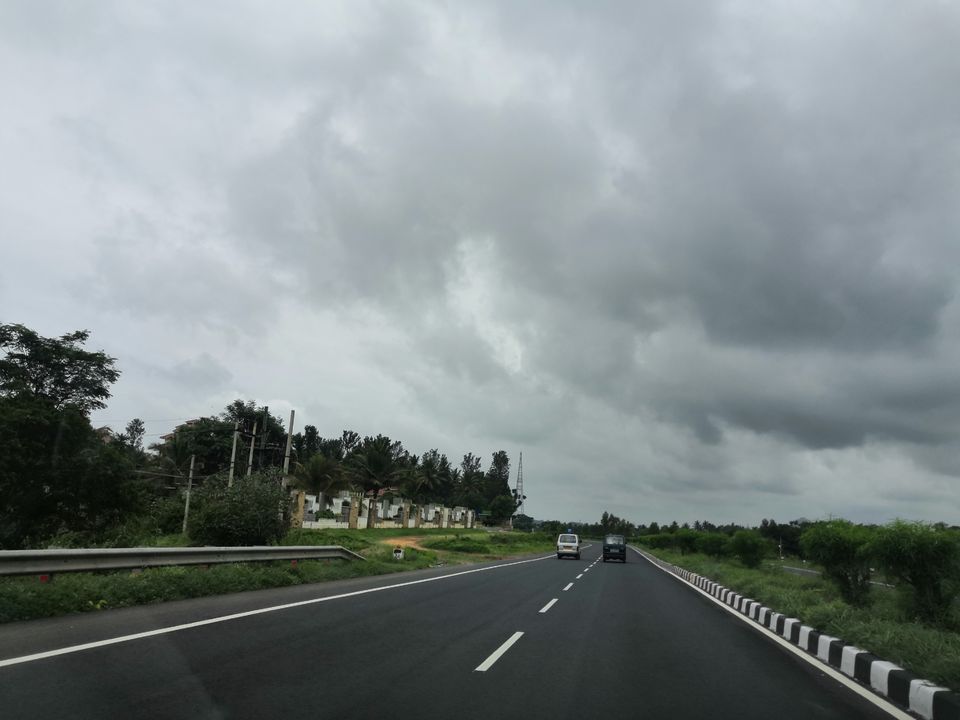 5. What To See: Because no trip is complete without a bit of sightseeing
We went to Devaramane view point in the morning which was a one hour drive from our Homestay. It is a relatively unexplored destination and the sights on the way are breathtaking.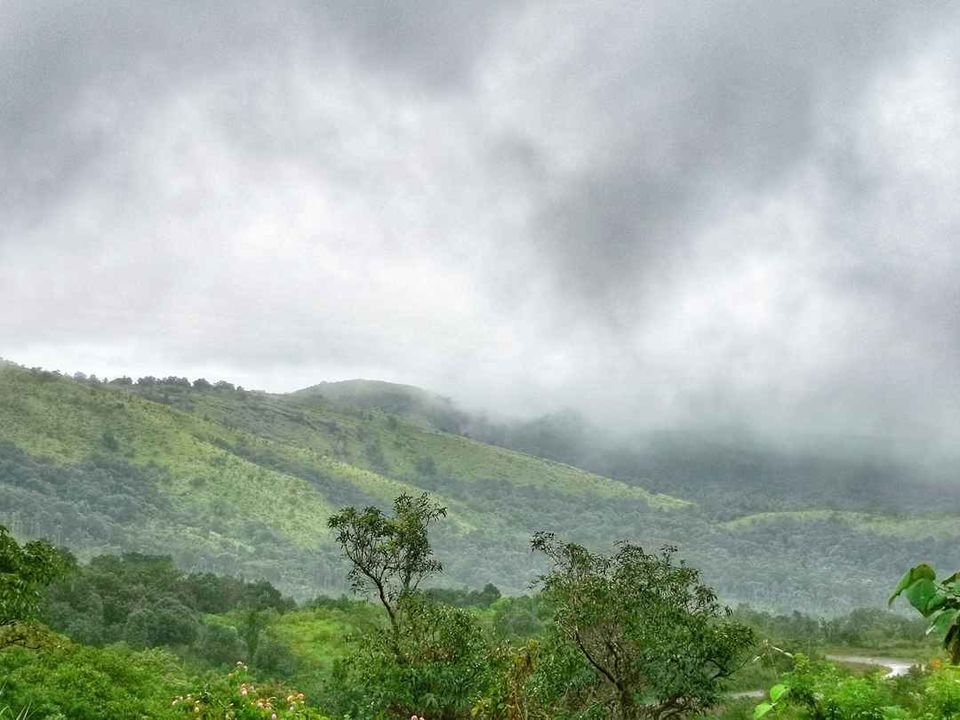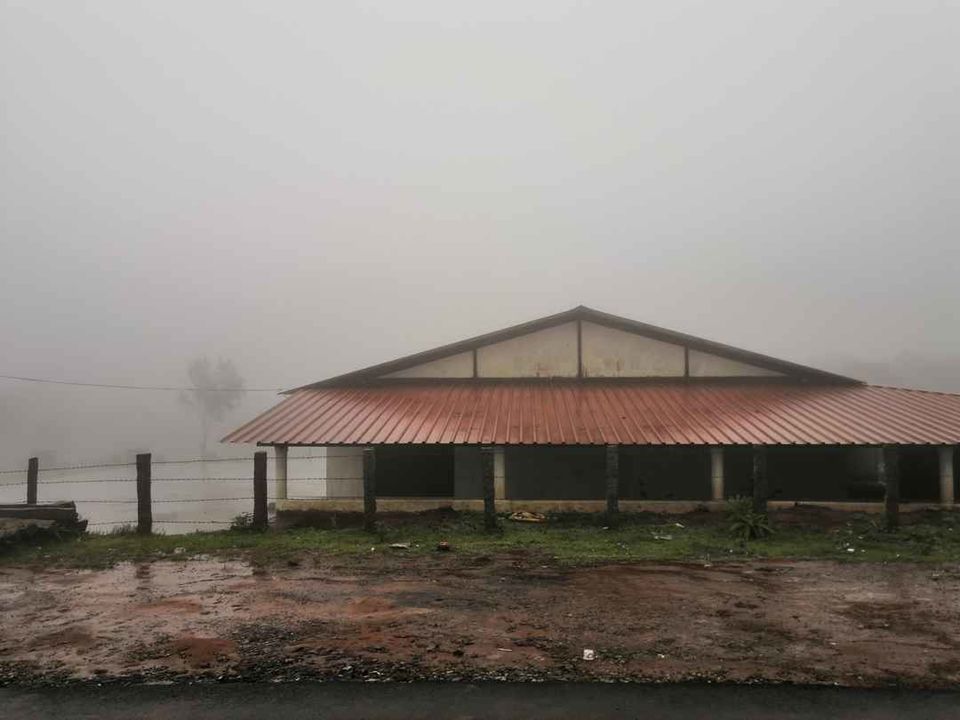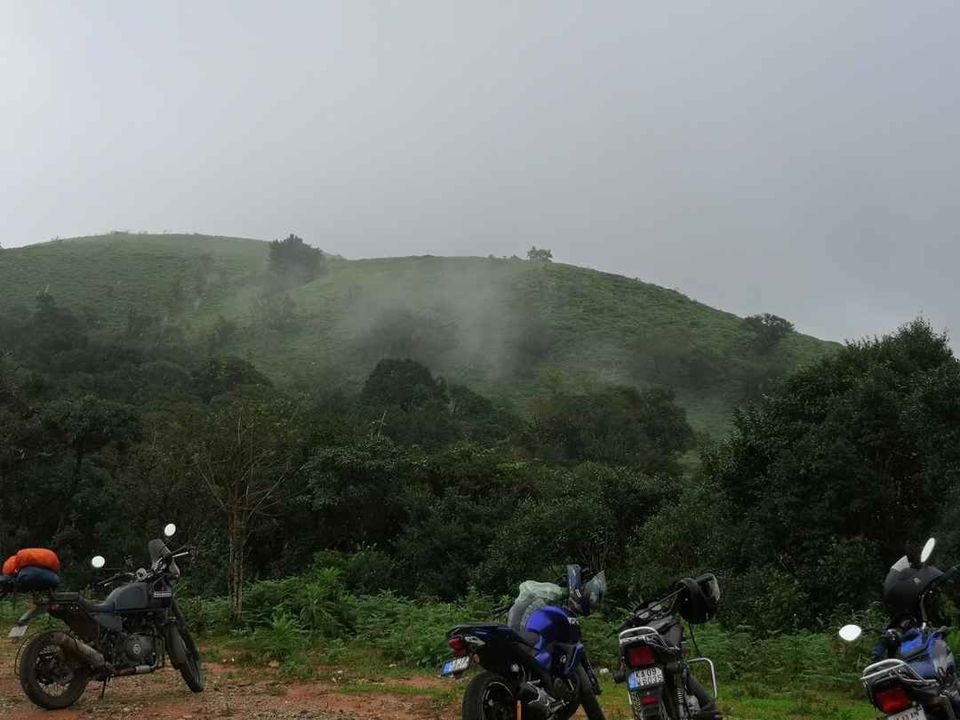 When we reached there it was raining which just added to the beauty of the place.
But the real thrill of discovering an unknown destination came in the evening, when we went to another point near our Homestay. It wasn't there on Google maps, and our Homestay owner guided us to it.
We started driving, and slowly the roads became narrow, and surrounded by coffee plantations on both sides. The path nearly gave us an off-loading experience. To reach the final view point, we had to hike through a short 500m trail.
And not only was the journey beautiful, the view from the top was worth the effort spent in reaching there. We just sat there in awe, looking at the panorama that spread out before our eyes.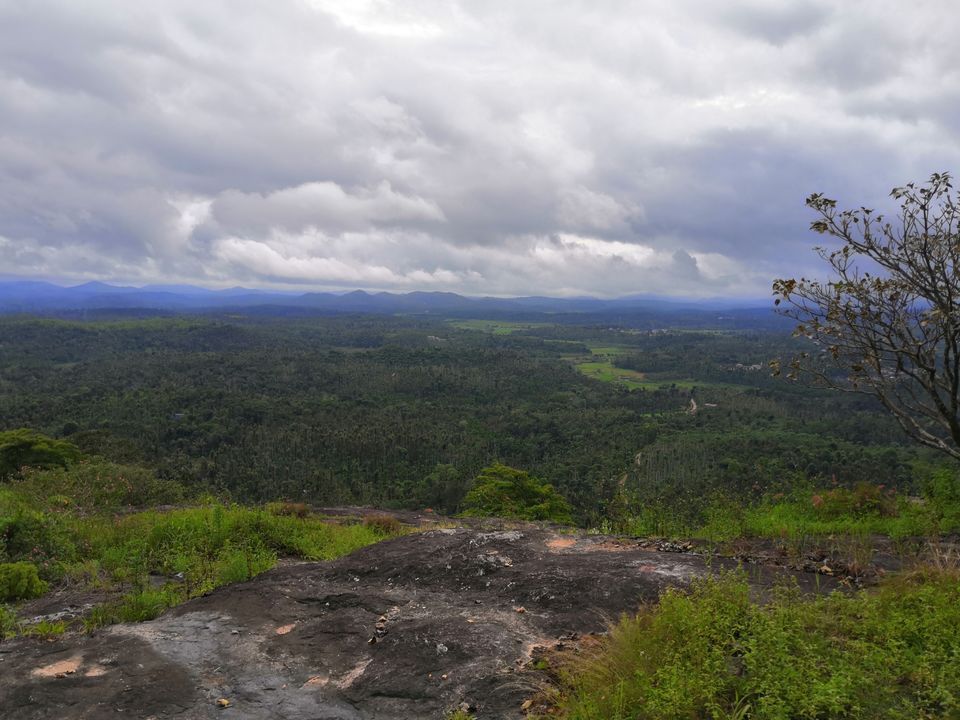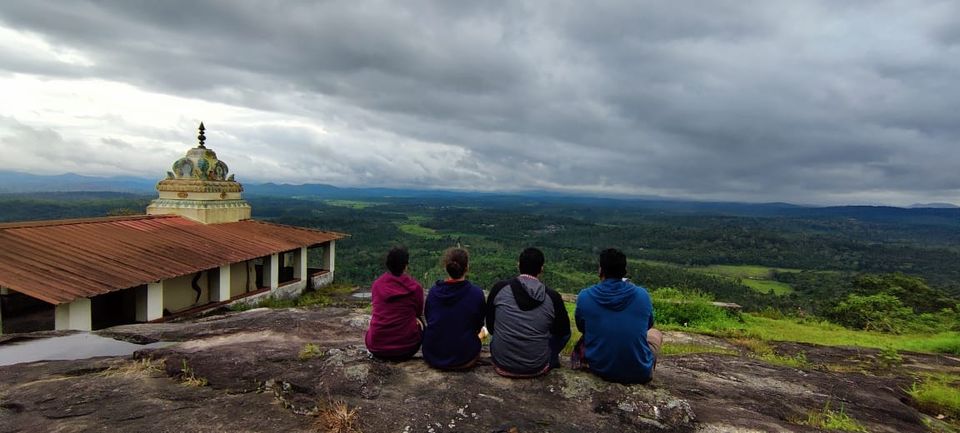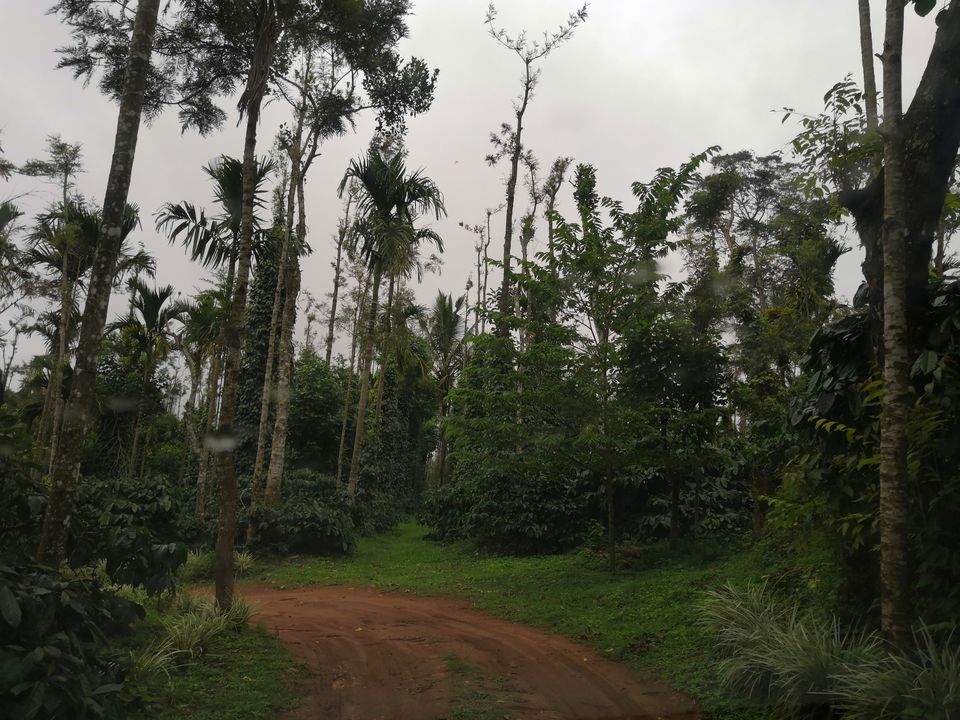 The next day we went to Belur which was on our way back to Bangalore , but the Chennakeshava Temple was closed due to weekend lockdown in Hassan. Other wise we had planned to visit Belur and Halebidu temples on our way back. The Chennakeshava temple in Belur and the Hoysaleshwara Temple in Halebidu are 12th Century Temples built by the Hoysalas.
6. Other Places To Visit Nearby: In case of a longer stay or a revisit
A. Angadi Temple: This was located 16km from our Homestay and is supposed to be the original home of the Hoysala who ruled over the southern part of India(Mostly Karnataka at present) between the 10th and the 14th centuries.
B. Charmadi Ghat: It is a view point in the ghats, which is 42 km from our Homestay. It is especially popular with bikers due to the hairpin bends and beautiful sights en-route.
C. Shravanabelagola: On the way between Bangalore and Chikmagalur, a slight detour will take you to Sravánabélagóla which is a jain pilgrimage site and famous for the massive 57 ft high monolithic statue of Bahubali.
D. Yagachi Dam: This small dam is situated near Belur and offers water sports facilities like speedboat, jet ski, banana boat etc.
7. Cost: Very Reasonable
The cost of the trip was quite reasonable. Our Homestay charged us Rs. 2000/head/day inclusive of breakfast, lunch, dinner, tea, snacks and bonfire.
Here's our day wise itinerary, in case you wanna follow our footsteps!
Started from Bangalore around 11 AM. On the way we stopped at Kamat for breakfast. We also shopped there for Channapatana wooden toys, some North Karnataka handicrafts and other souvenirs.
We reached our Homestay around 4 PM. They had lunch ready for us. After lunch, we rested enjoyed the property, clicked a massive number of pics.
In the evening, the Homestay arranged a bonfire, and we enjoyed snacks. They allow you to take your own Barbeque, alcohol etc.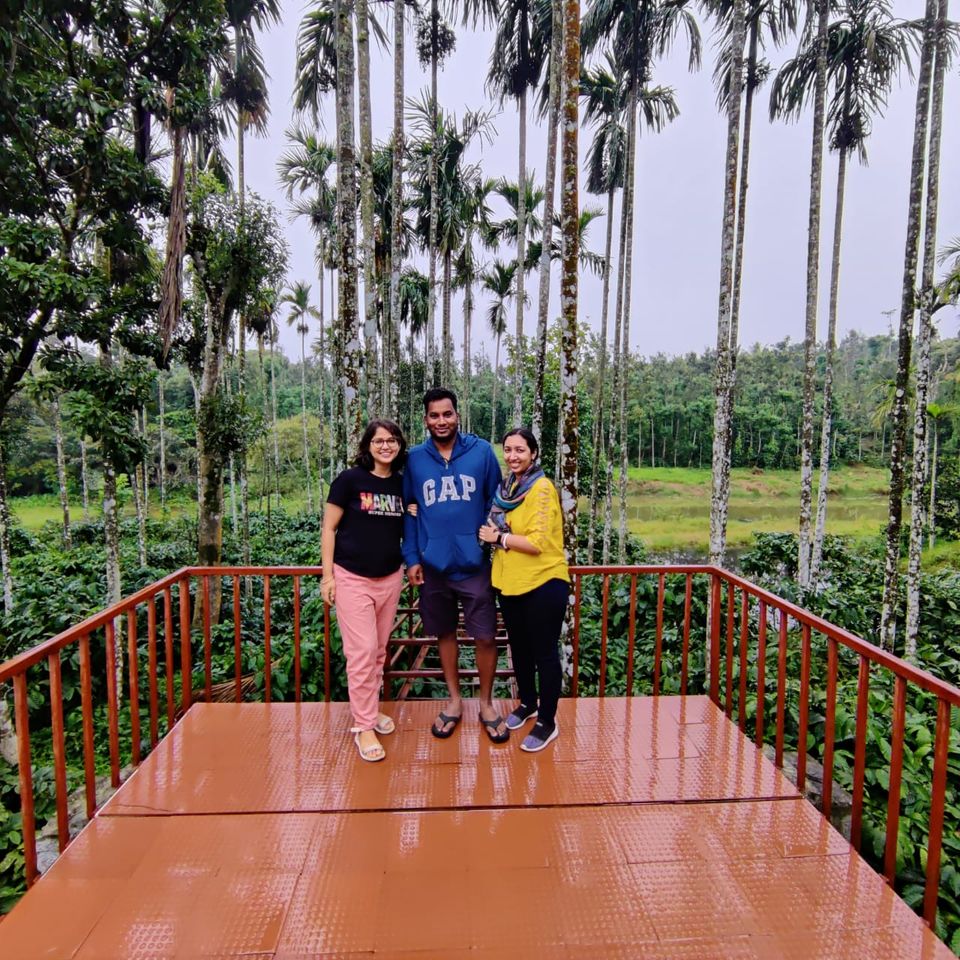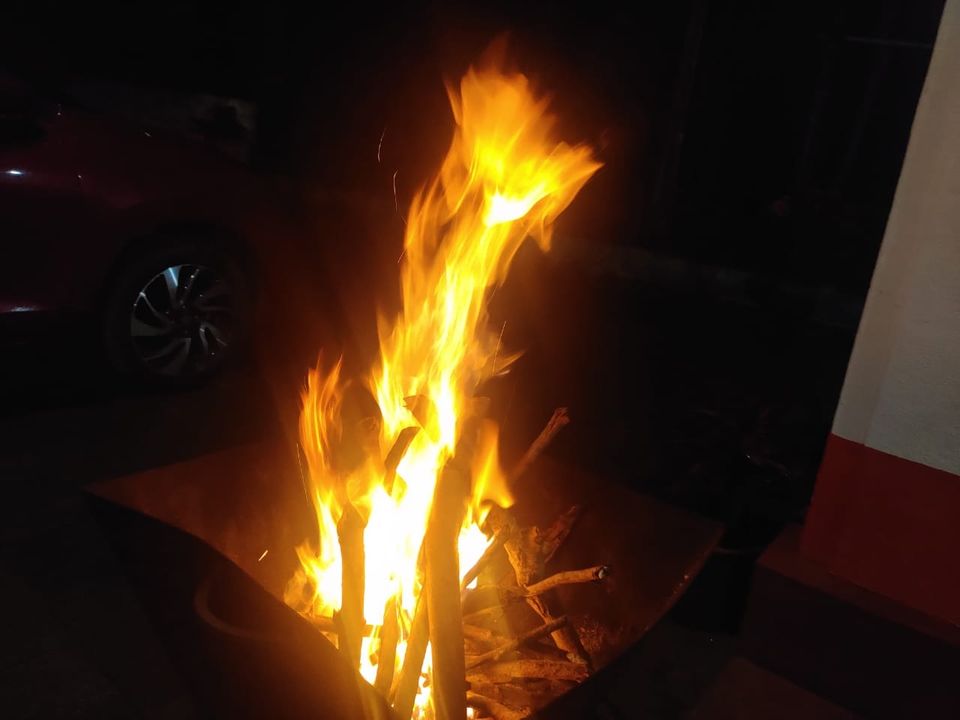 Next day we had coffee and breakfast in the morning. We left for Devaramane around 11 AM and reached around 12. We spent about an hour at the view point and came back around 3 for lunch.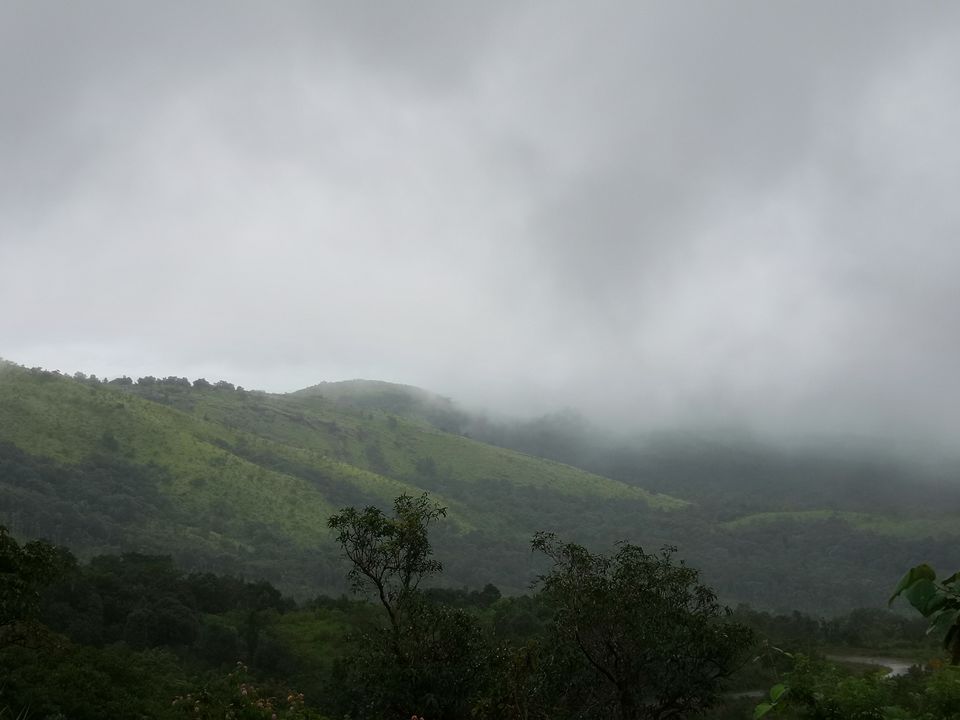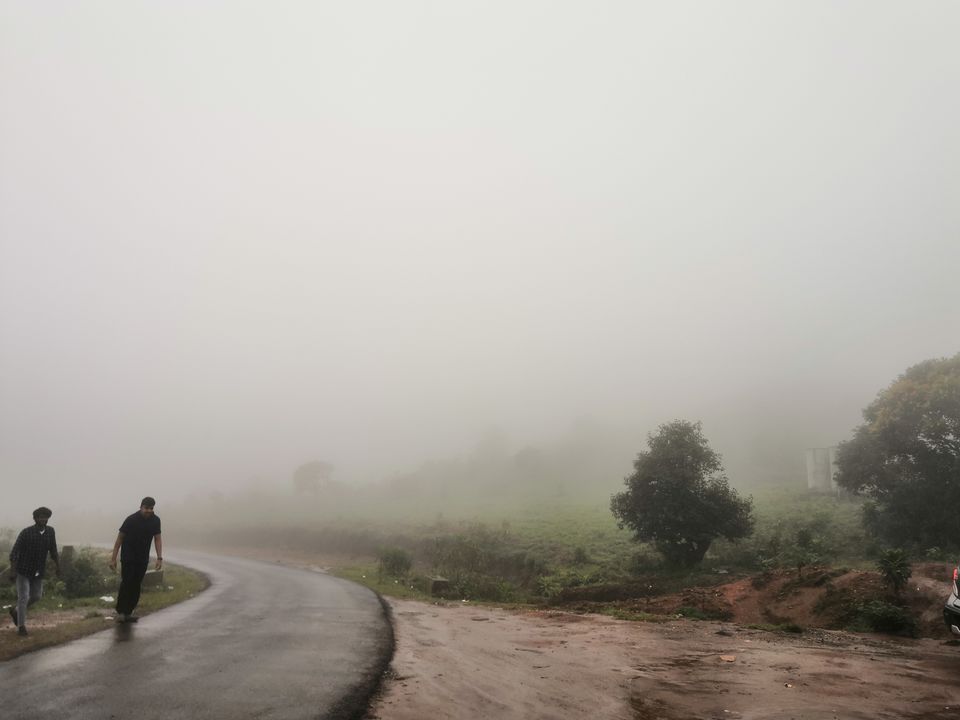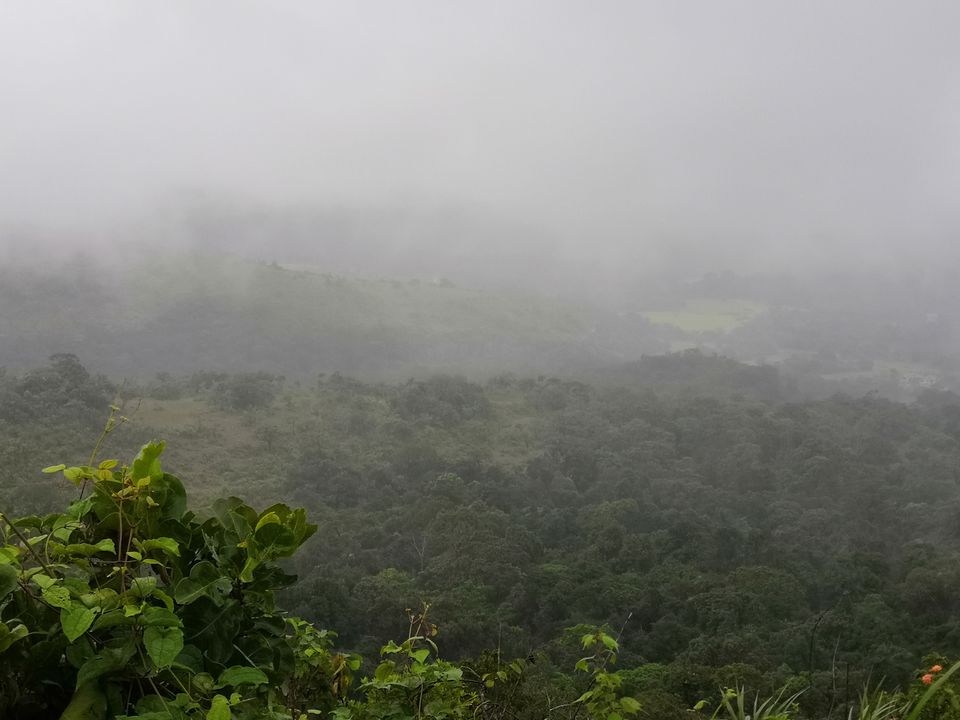 Then we went to the sunset Point under the guidance of our Homestay owner.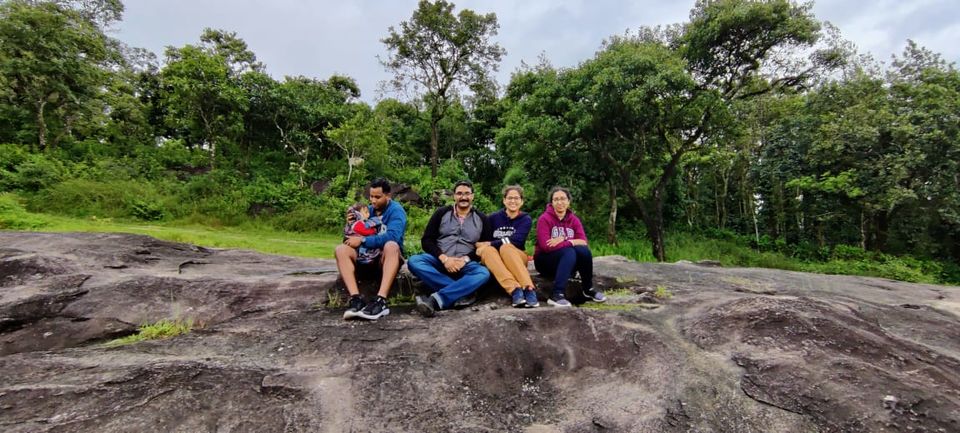 In the evening, we came back and had dinner.
This was the final day of our trip. We left after breakfast. On the way we stopped at Belur temple, but it was closed due to lockdown. So we purchased some God idols and souvenirs. Then we stopped near Hassan for lunch, and reached back to Bangalore around 5PM.
Overall, Chikmagalur turned out to be that much needed breath of fresh air we were all looking for. It is a destination, which retains its slow pace and old world charm, and has something to offer every kind of traveller-solo, friends or family.
Ready to travel for free? Earn credits and redeem them on Tripoto's weekend getaways, hotel stays and vacation packages after the pandemic is over!