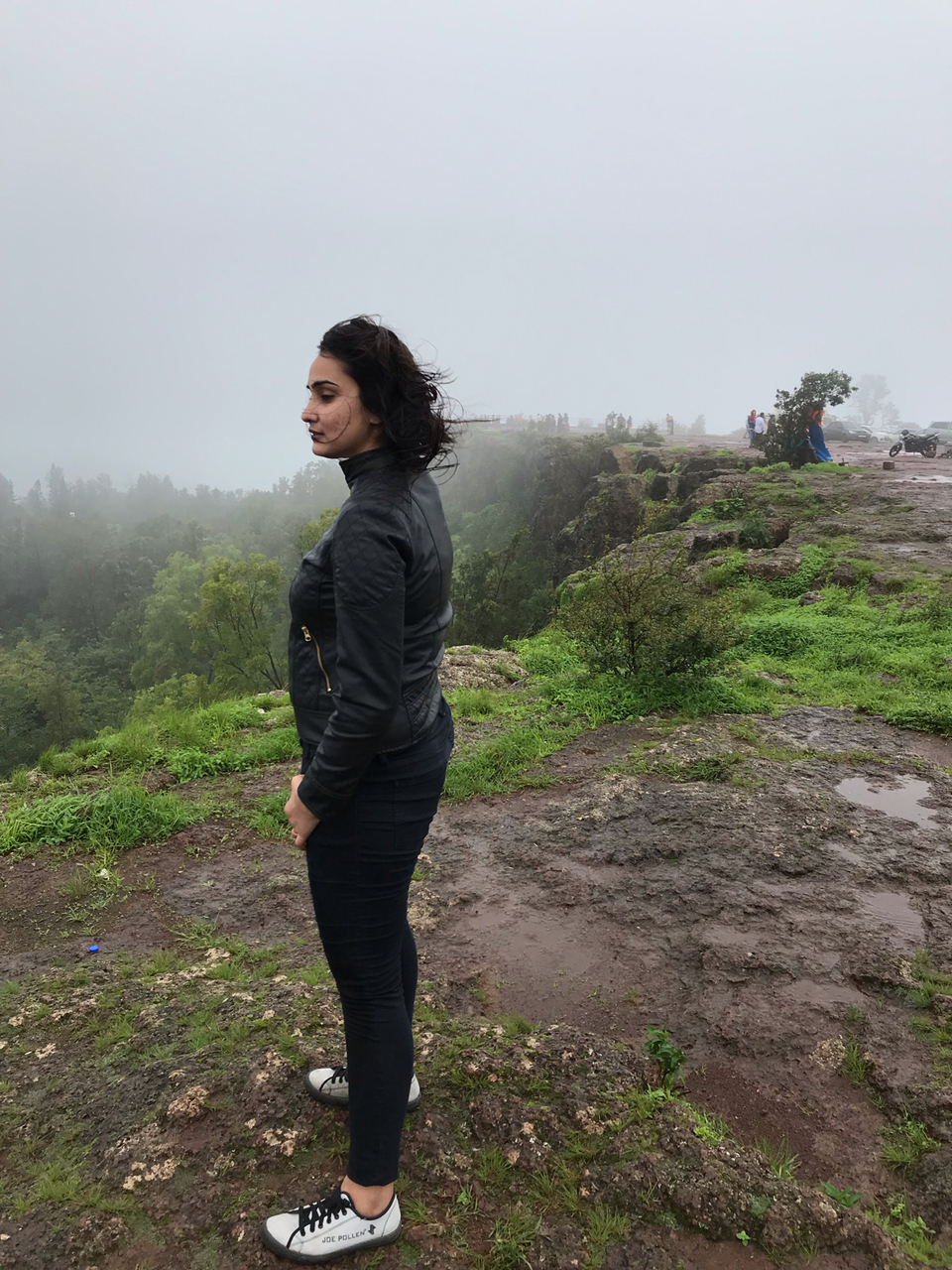 My husband and i are living in Pune for past 3 years. When i came to Pune it was March and everything was so dull, dry, hot. Plants were all dying due to heat and i was hoping rainy season to be early because i have heard so many good things about monsoon in Pune. This is my third monsoon here and we have been going on bike trips every weekend to enjoy the rain, lush green hills, waterfalls, chilling breeze, kaanda bhaaji and chai and my husband's favourite pithla bhakri and thecha.
Our obvious weekend gateways are Lonavala, Lavasa, Tamhini, Singhad and Mahabaleshwar. Here i will tell you about the hidden waterfall near Mahabaleshwar. Every year we used to go to the famous spots in Mahabaleshwar and GPS would guide us there but this time it was raining so heavy that we were unable to take out our phones and thus were keeping an eye for milestones. 4-5 kms before Mahabaleshwar i saw a board for Lingmala waterfall and in the blink of an eye we decided to take left turn and to explore this waterfall.
The road was very narrow and we thought we are wasting time and there may not be anything worth watching. It was like gullies. But after a km or two road was covered with lush green tall trees from both sides and water was flowing from the hill on our right and after crossing road it was falling in valley on our left. Water flow was so much that it was looking milky. After riding for 5 kms we reached an entrance gate where we parked our bullet and bought tickets for Lingmala waterfall.
There were hundreds of stairs which took us to a junction where a board was hung and there were two different points in left and right side. In left side there was a small waterfall and a pond made by Veena Lake. In right there was this main waterfall. Left one was only 200 mtrs away and right one was more than a km. We choose right one i.e the main waterfall. To reach the waterfall again there were so many stairs and along side the stairs there was this fast flowing water source. The sound it was making was scary. But the scariest part came when we reached the waterfall itself. It was huge. Must be falling around 600 ft deep. Water was falling at such a speed that it was all foggy around the fall and the sound of it gave me goosebumps. It was breathtaking and scary at the same time. We went up some more flights to reach a point where we were able to see the complete waterfall i.e from top to its fall.
I will surely suggest if you visit Mahabaleshwar and you were yet unaware of this Waterfall then you should surely go there.
Pic credits: Google images.
As it was raining heavily we couldn't click pics.