" I'm tired of this place I hope people change, I need to time to replace what I gave away... "
Are you looking at yet another prospect of a long weekend and having no where to go? If you relate to me, then this post is going to help you with some of non-touristy locations where you can visit if you live somewhere close to Delhi - without depleting your fortune or paid leaves!
1. Chamba (Uttarakhand)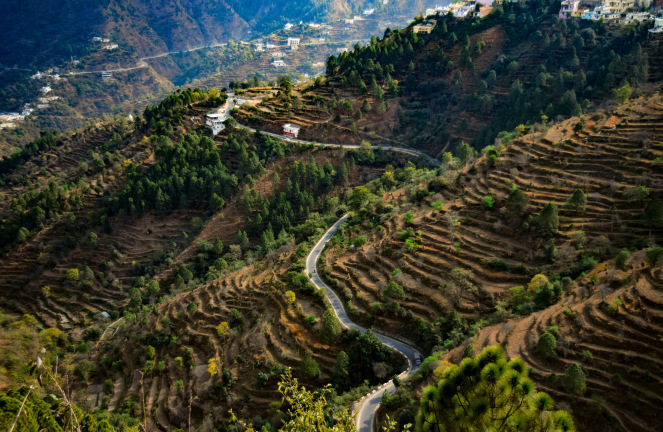 Distance from Delhi: 290 kms
Attractions: Tehri Dam, Star-gazing, Long walks.
This is a fairly lesser known of all the nearby hill stations present around Delhi. It is a small town with astounding views - one could say it feels like a different world altogether. There are not a lot of tourists, so the place feels homely with all the locals, who are as friendly as they come. Good vibes and a small walk around the area provides the peace one seeks away from a busy city life.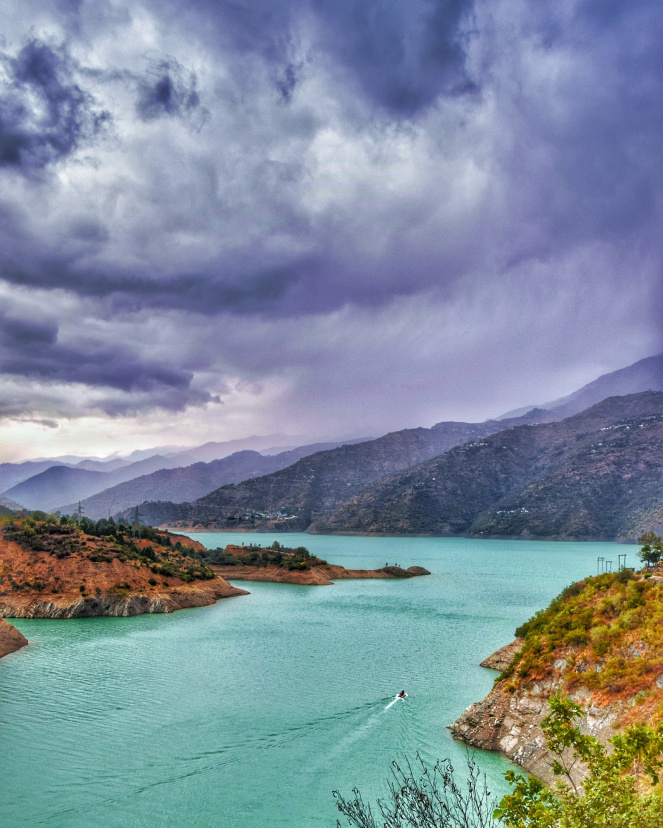 One of the best attractions around the place is Tehri Dam, where the water is bluer than the sky, where you can partake in activities like boating. If you would like to read more details, I have a whole post dedicated to it, which you can find here.
2. Kausani (Uttarakhand)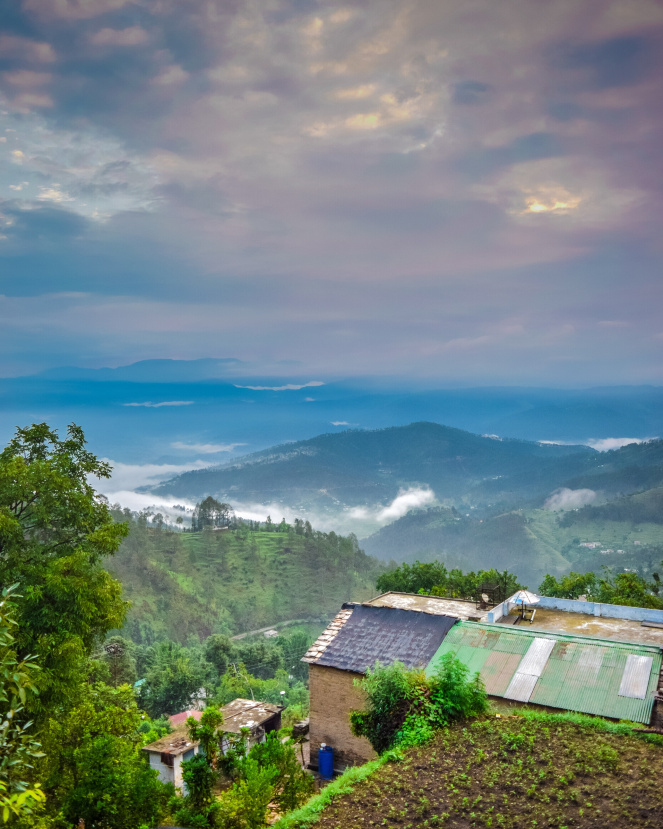 Distance from Delhi: 400 kms
Attractions: Sunrise/Sunset from Gandhi Ashram, star-gazing, long-walks.
Head here for low rise mountains in the vicinity and to experience a cool autumn-like weather in the middle of June! It's a reclusive little village and there are only some places to visit and yet fewer things to do. If you have some introspection in mind, it's the perfect spot for you! You can enjoy the sunset and sunrise from Anasakti Ashram surrounded by the grand splendor of Trishul peaks. Find a detailed post about Kaunsani here.
3. Patnitop (Jammu & Kashmir)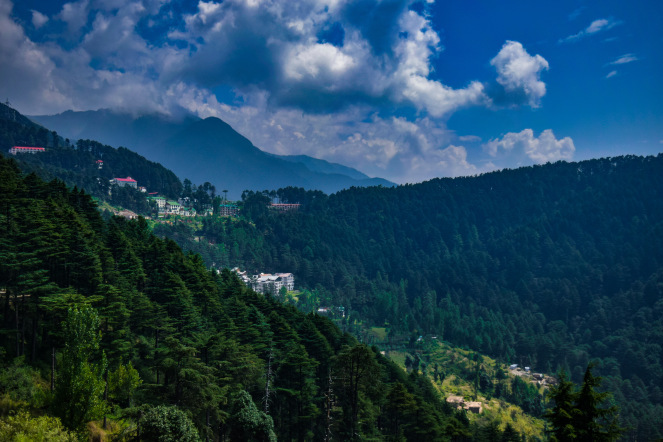 Distance from Delhi: 662 kms
Attractions: Nathatop, Sanasar Lake, Baglihar Dam.
Patnitop is a natural resort surrounded by dense forests and encircled by tall mountains. Its beauty lies in the greenery that lies everywhere, growing through every crack and crevice. It has a lot of cozy nooks, benches and parks - all natural and supervised by the forest department authorities. They say grass is greener on the other side, but the grass is totally greener here than anywhere else!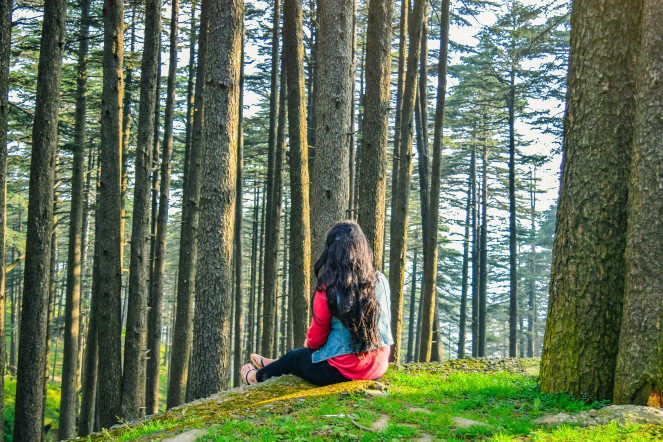 Perfect for a long road trip and the 600 plus kilometers journey is worth it.
4. Tirthan Valley (Himachal Pradesh)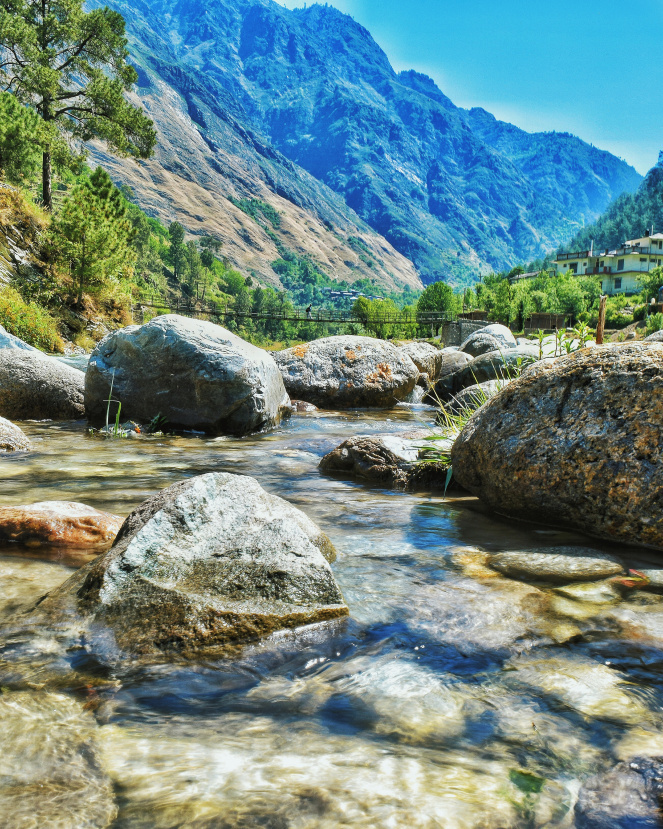 Distance from Delhi: 495 kms
Attractions: Great Himalayan National Park, Trout Fishing, River-crossing.
Himachal's best kept secret lies in Banjar. Quench your undying thirst for unkempt natural beauties by visiting the river Tirthan which meanders through mighty mountains. If you're ever tired of dipping your toes into the chilly water and enjoying the panoramic views of the valley, you can trek up to the Great Himalayan National Park to enjoy a bit of wildlife. You may find it a popular destination among avid trekkers and hikers - since it is the starting point of many intense trekking paths.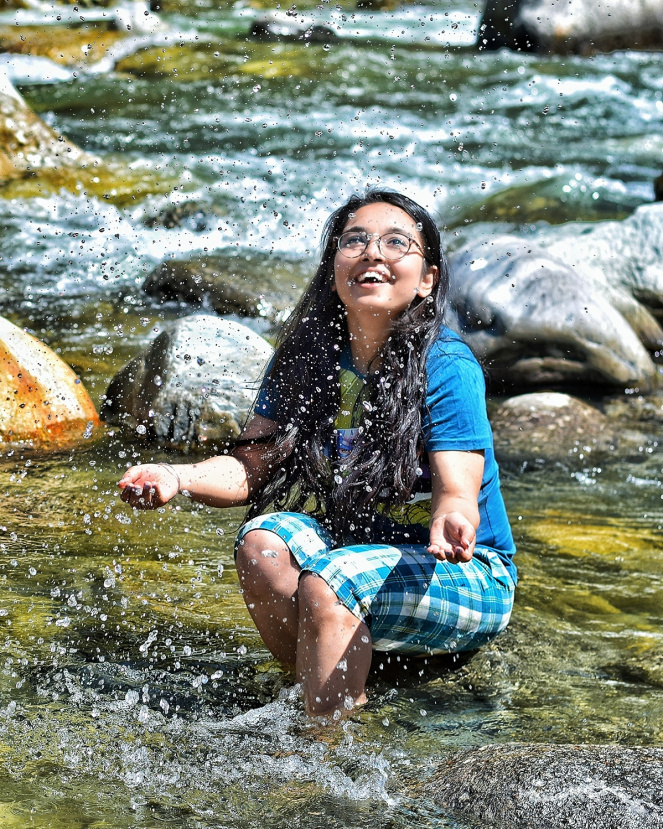 It's surrounded by apple gardens and their cuisine specialty is fresh water Trout which can either be enjoyed fresh at your hotel/camp or fished for (if you're willing and skilled!). The verdict is that it's a gem waiting to be discovered.
5. Naddi (Himachal Pradesh)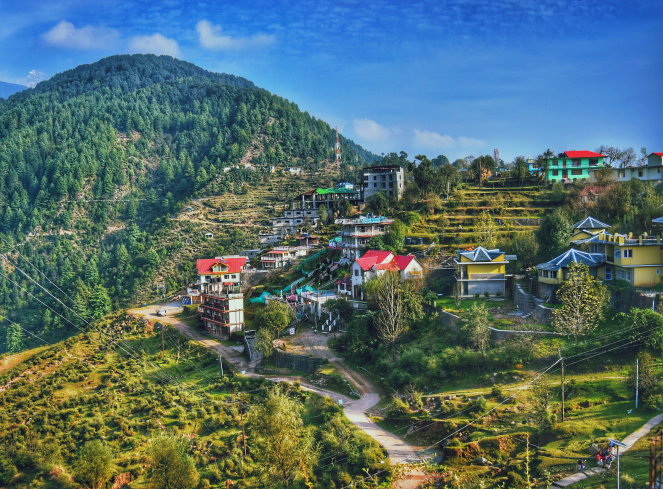 Distance from Delhi: 487 kms
Attractions: Dhauladhar Range Panoramic view.
Naddi is a tiny village situated 3 kms away from McLeodganj. It's a perfect place away from the main tourist hub, and lets you unwind and greet the mighty mountains. Surrounded by tall Dhauladhars, nomads often end up here simple because they are too mesmerized by the view. The sunsets and sunrises are astounding, beauty lies there that words can't describe.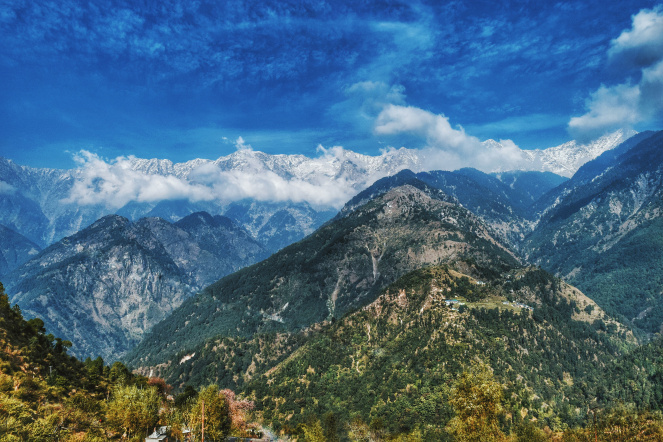 Uninterrupted views of snow-capped mountains and grassy meadows makes it one of my top favorites out of this list. Head here if you enjoy solitude but prefer not being the only traveler in the area.
6. Mandi (Himachal Pradesh)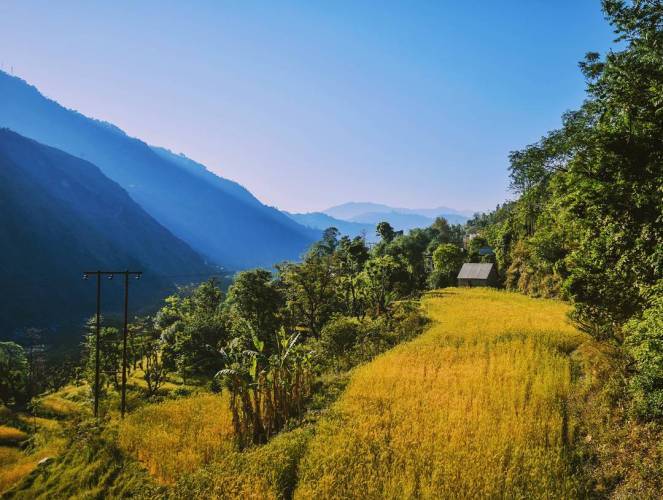 Distance from Delhi: 435 km
Attractions: Pandoh Dam, Parashar Lake, Hanogi Bridge.
Golden fields and misty mountains sort of summarize the hidden gem which is Mandi. The town is like any normal mountain town however, once you're out to explore, it is full of unusual surprises. The town carries religious significance to many beliefs but the photogenic landscapes are the cherry on top.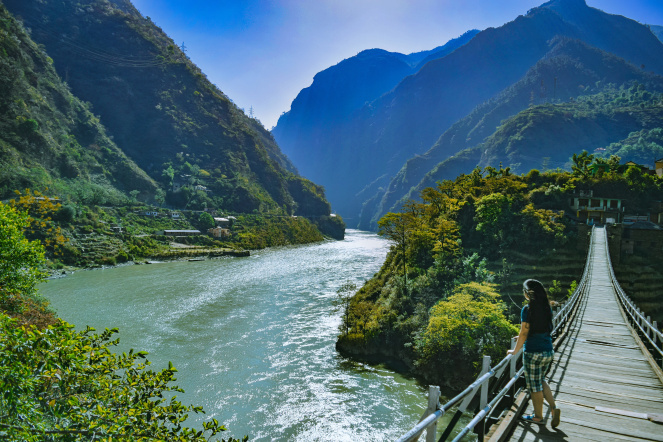 The diversity of this place is truly amazing. How it captures the extreme variation in elevation of the Midlands of the Himalayan range. And one could truly never feel bored in the company of mountains. You can check out my detailed post on Mandi here.
Where are you planning to go next? Let me know in the comments below!
If you'd like to see more pictures I've taken on my travels, please check out my Instagram and don't forget to check out my latest Travel Video below!
Until the next time!