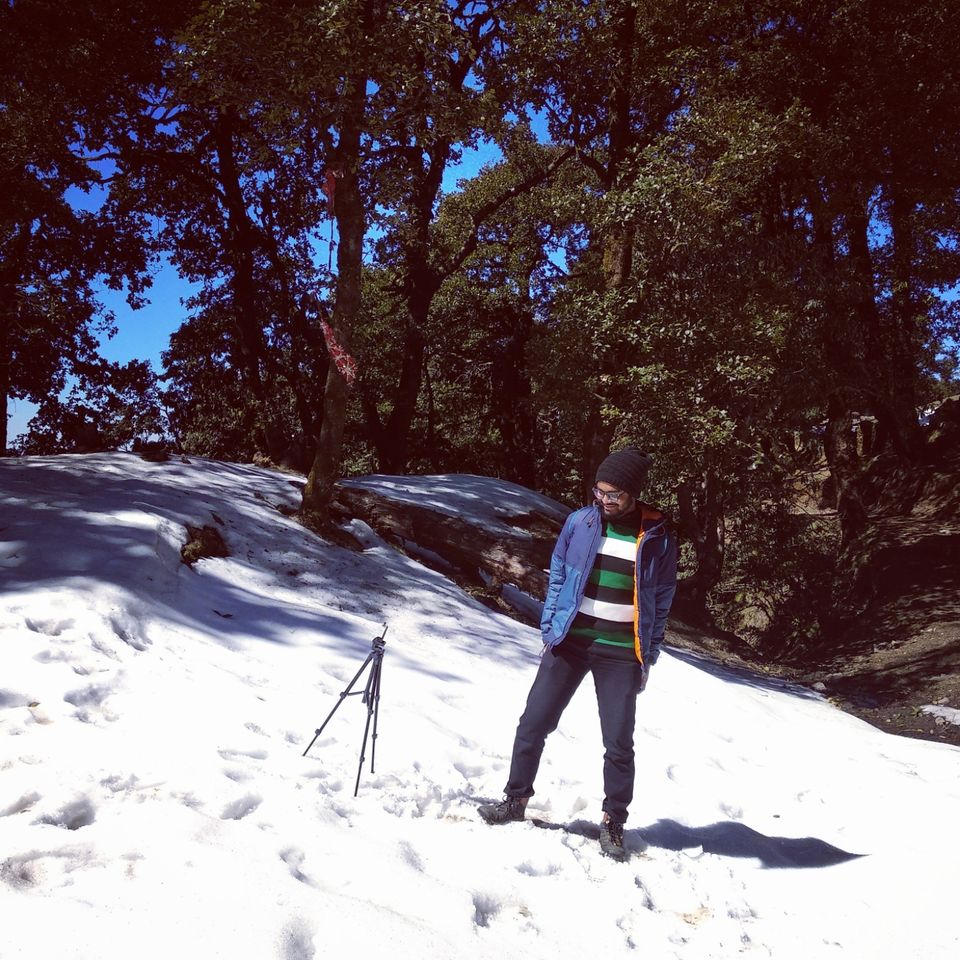 March 08,2019(Friday)
It was Friday night. We have had our classes done and now we're free for like next two days(sat-sun). So,we had booked a 16 seater Traveller for the trip. We were a group of 12 people. Traveller picked us from Lajpat Nagar metro Station at around 10 pm and headed  it's way towards Mussorie. The route is almost the same as in like for Rishikesh till Haridwar. We took a break at around 12 pm in Meerut, alongside a dhaba for dinner.
Then we're again on our way, but soon got stuck in a non ending traffic jam, which lasted like for 3 hours( so I would suggest you to keep a buffer of atleast 4 hours if you're travelling via Meerut, the road is always busy here).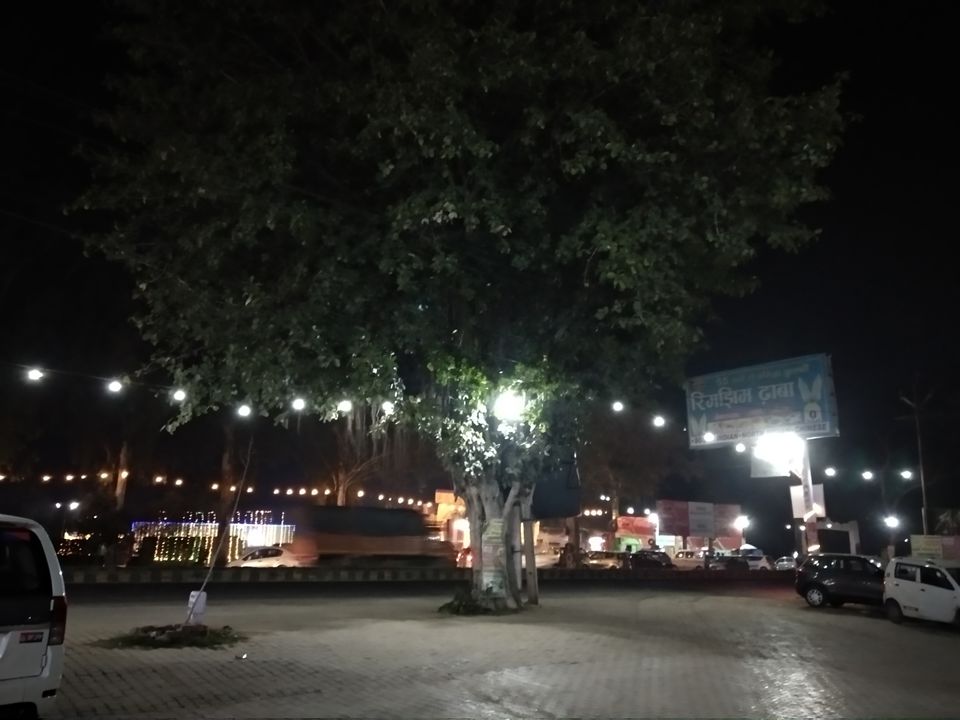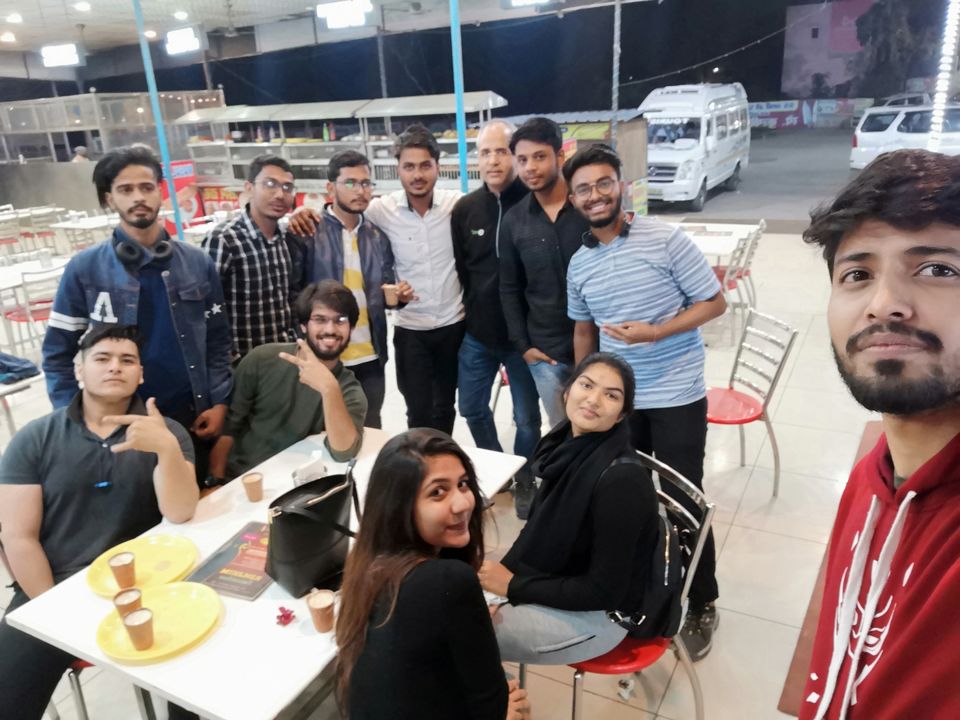 March 09,2019(Saturday)
It was already 4 am, and we haven't yet crossed roorkee. After Roorkee, the driver got a traffic free stretch so he pulled off really fast, within the limits though. And by the time we reached Haridwar, it was already 7. So we insisted the driver not to stop here for breakfast. We decided to stop somewhere near Mussorie to have a healthy brunch( breakfast +lunch) . After a short halt of freshening up, we're again on the road.
Now, the road gets diverged from here for Dehradun and Mussorie. Although if you have any plans to visit Rishikesh and then there's also a way from Rishkesh towards Dehradun. But roads on the outskirts of Rishikesh are always jam-packed, so we left out that option and headed straight to Dehradun from Haridwar itself.
Now roads were very smooth till Dehradun and after that those beautiful mountain peaks appear to visible and in no time our Traveller was rolling zig zag in those mountain roads. We were on the outskirts of Mussorie, and our journey suddenly halted for like 2 hours again due to this parking facility which is being built just outside Mussorie. We reached kempty falls at around 1 pm. We have had a stomach full of delicious paranthas and weren't ready to travel on roads again. So, we decided to spent some time scrolling around Kempty falls . We hiked upwards towards the falls, clicked pictures, played with water and our clothes started to get wet. So at around 2 pm we again started our journey towards the starting point of the trek, which is Pantwari village. Pantwari village is like 50 kms away from Mussorie. Although you might get local cabs and buses from Mussorie till Pantwari Village which would cost you sowewhere around 200-300 per person if you're travelling with a group of like 5-6. Otherwise if you're travelling solo, then you might have to rent a cab fully for yourself, which would cost you more. So try booking on shared basis.
There is a single way from Mussorie towards Nainbagh and after that, there's a diversion. So you have to keep an eye on the information boards and keep asking the locals for Pantwari. Otherwise you will get lost and might reach some other place. GPS is fine, would work on most parts but still I would insist you to take suggestions from locals.
At around 4 pm we reached Pantwari Village. It is a village with serene and panaromic view of Mountains. Our group had already pre booked the trek with the local trekking and camping company- 'NagTibba Trekking and Tent center'. So we went to their office had a delicious lunch yet again but this was local food, so we liked it pretty much.
After our lunch, we were appointed a trek leader, who gave few basic guidelines about the trek. And after few formalities( paperwork) , we started our trek at around 4.30 pm.
The first 500 mts of this trek is a moderately steep climb on a rocky dusty surface full of stones. So proper trekking shoes are always recommended on these types of tracks. After constantly trekking for like an hour , we have had our first break, where trek leader served us with chocolates and bananas. So basically the break's sole motive was to restore our energy so that we could trek at a much faster pace since Sun was just about to set and trekking during night time is dangerous.
Then there was this series of steep climbs , which really made us exhausted and forced us to take small breaks. By the time we completed 1 km, it was already Dusk. Trek leader constantly motivated us to trek at faster rate.
And after few minutes, nothing was visible, lights were all gone. Trek leader stood in the middle with a torch and we all had our flashlights on( If you're travelling alone or without a trek leader, I would strongly recommend first to start for the trek as early as possible in broad daylight and prefer  not to trek at night because the trail at night become dangerous and you might lost your way too).
We even passed Goat Village which have few accommodation options( but too costly) and few camping tents as well. At around 8 pm, after trekking for like 3.5 hours(4 kms) we reached Nag Tibba Base camp. The 4 tents for our group were already pitched and ready. There was this one more group camped just opposite to us , sitting around a bonfire. So we quickly rested our bags in the camps and put on jackets and gloves as it was freezing cold there.
So see basically Base Camp is a open ground where you can pitch your own tents easily.
Then the trek leader made arrangements for bonfire and snacks for us as well. Sitting, singing , chilling around that bonfire with a sky full of stars made us forget our pain and our exhaustion. And we were like ready for a dance party. So we along with that other group had a dance session- danced on some cool Bollywood numbers. At around 10 pm we did our dinner in a separate camp. I stargazed the open sky for like an hour and then went to my camp which I was sharing with another guy. We were provided with Sleeping bags which were so cosy, that we didn't even felt that cold. And then we're off to sleep.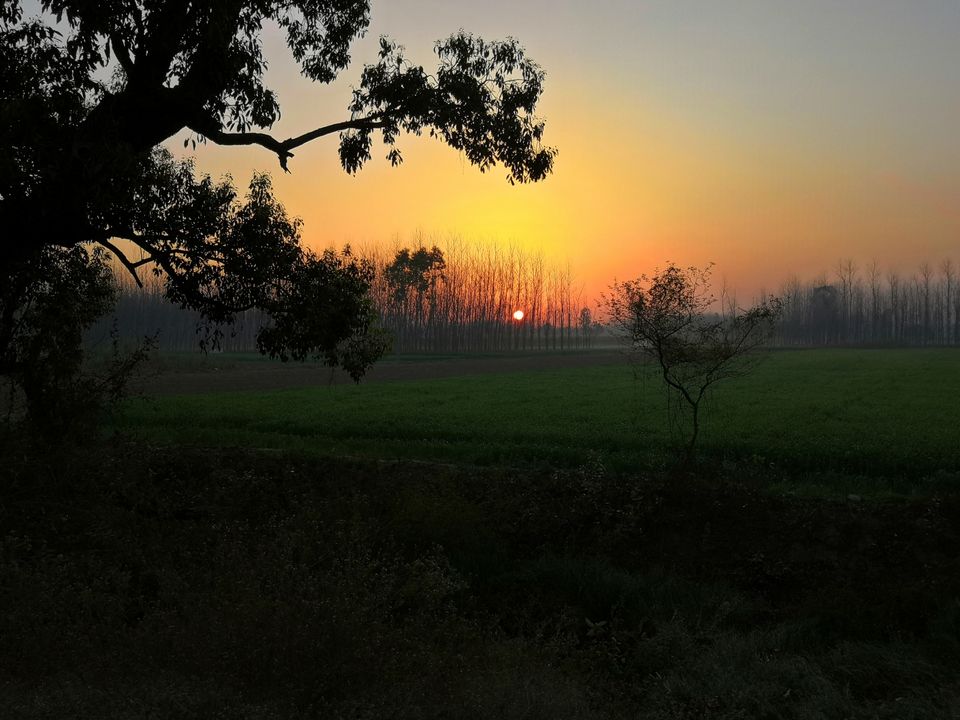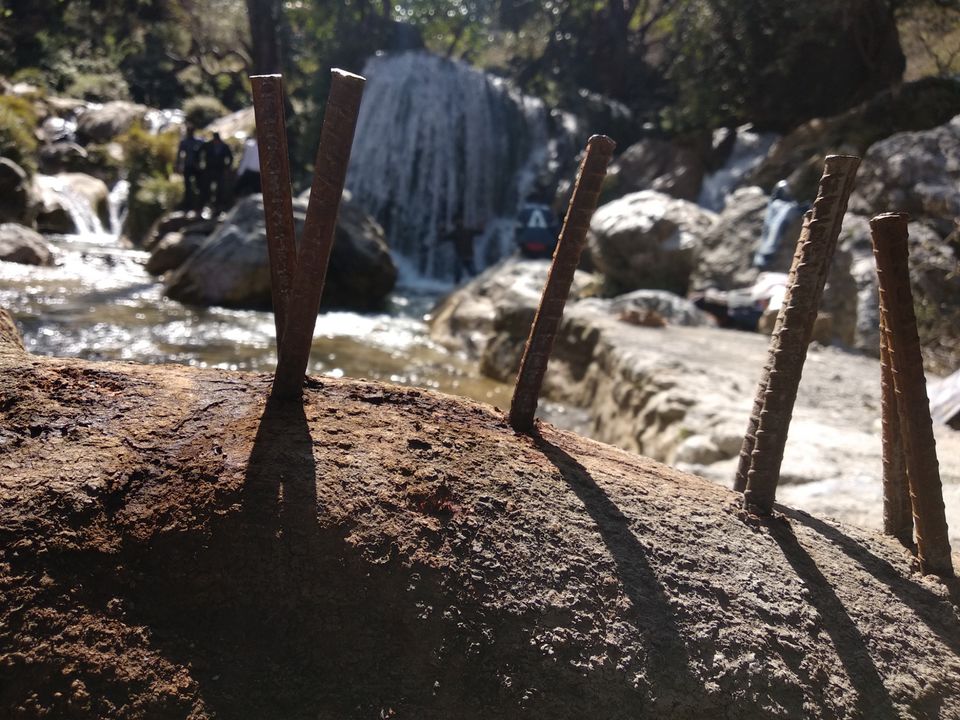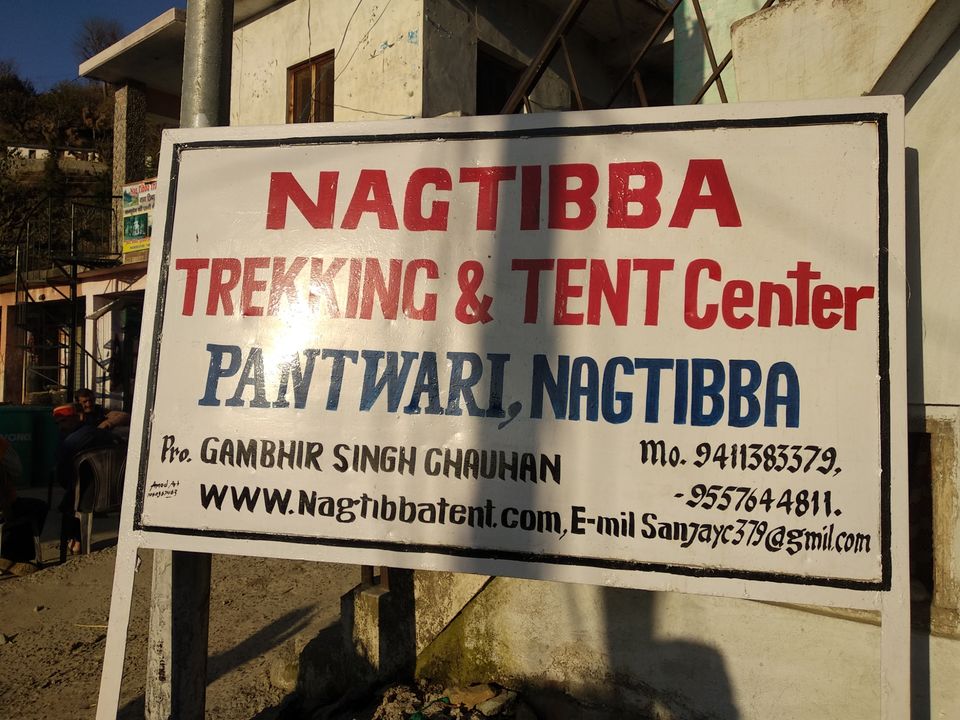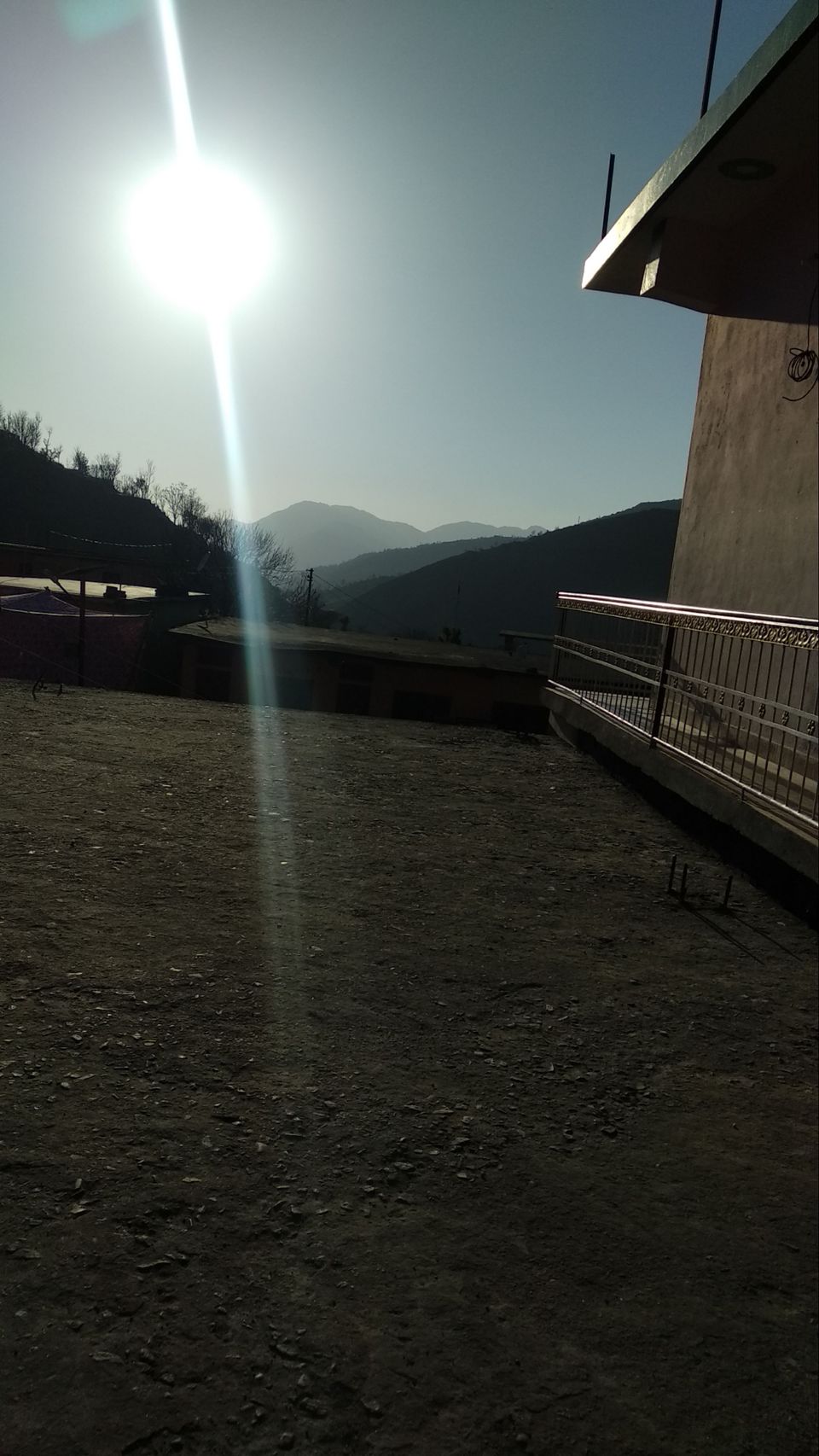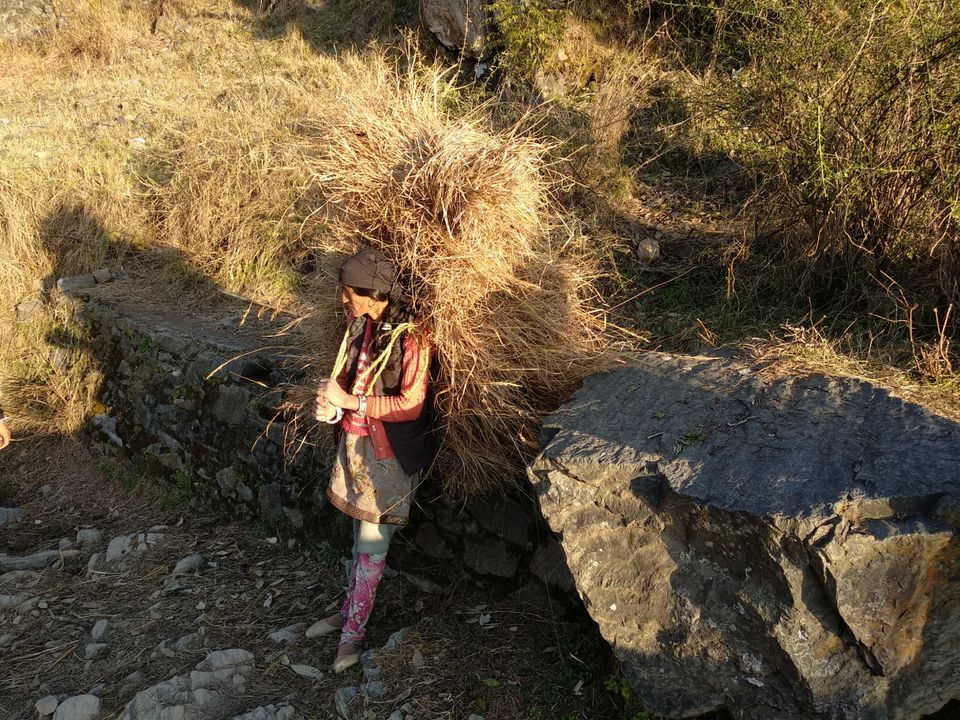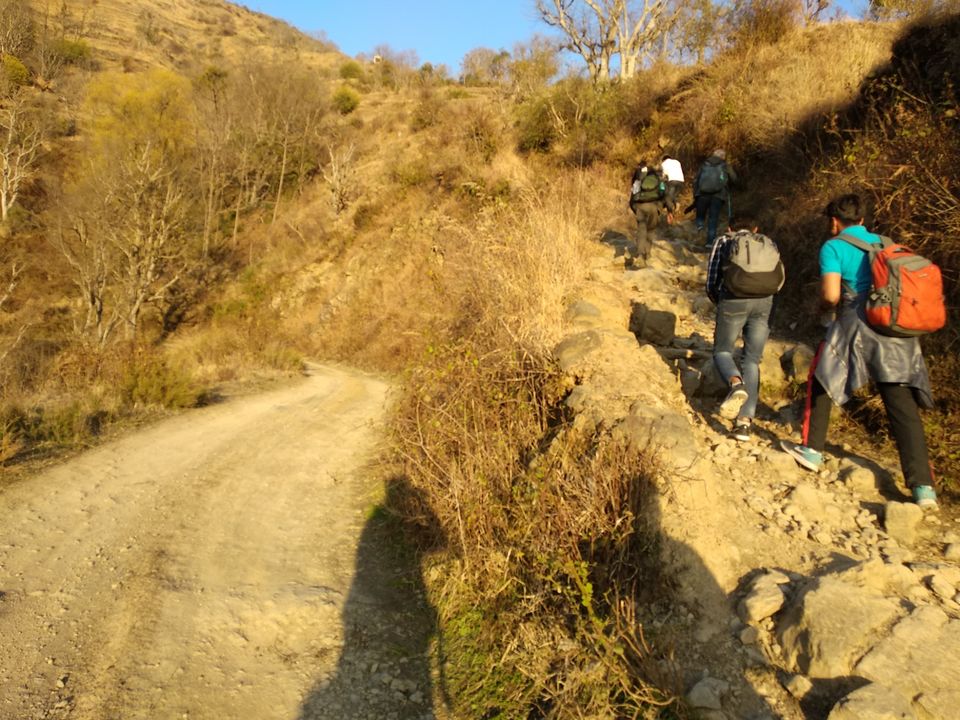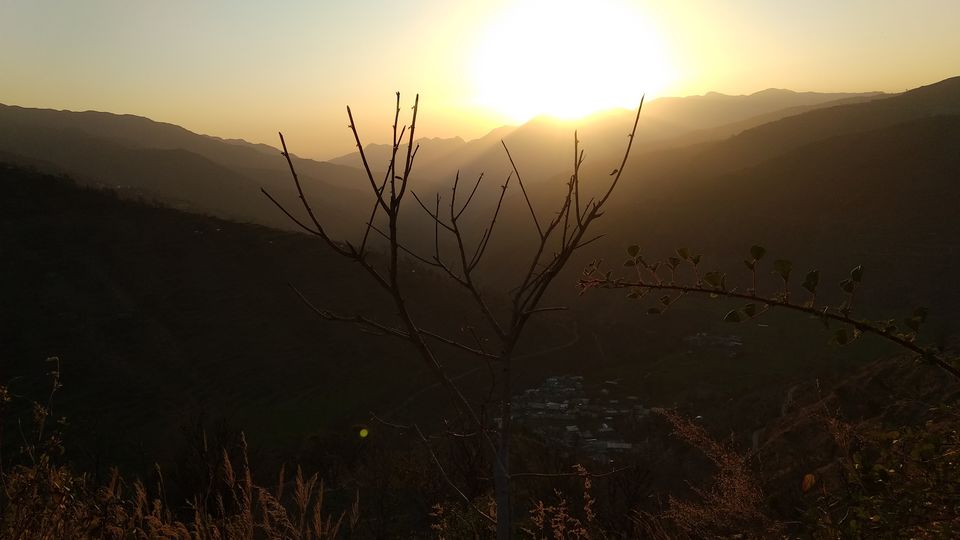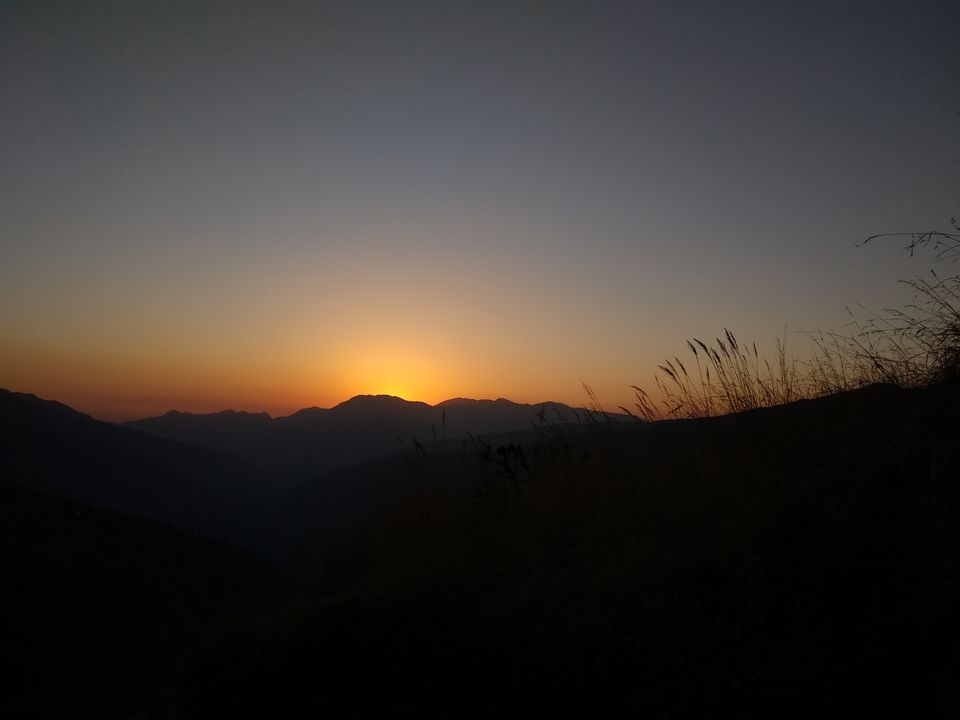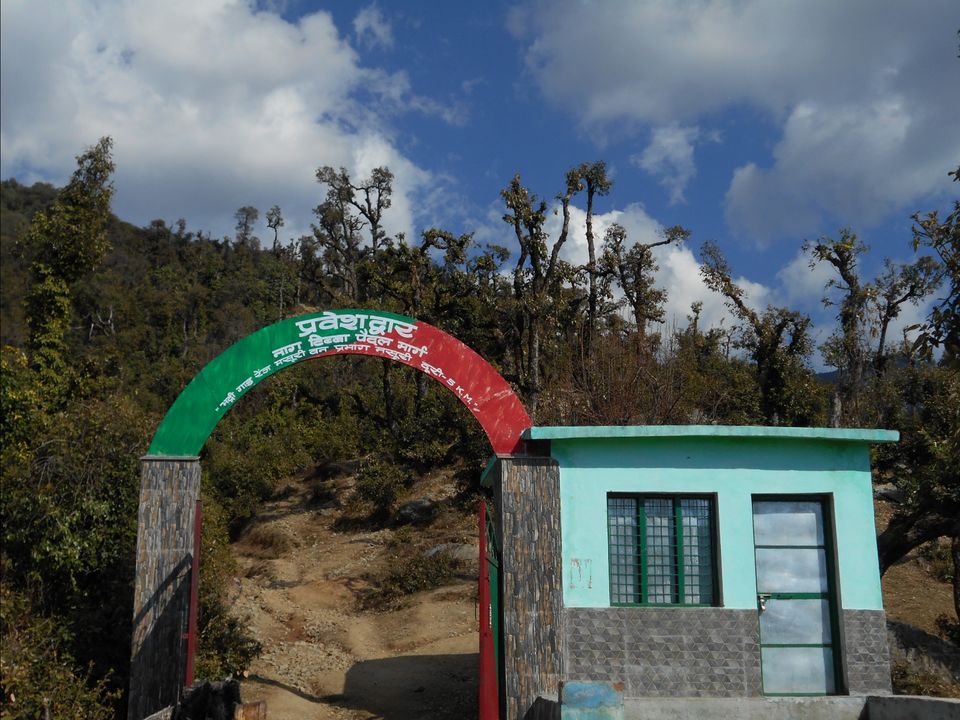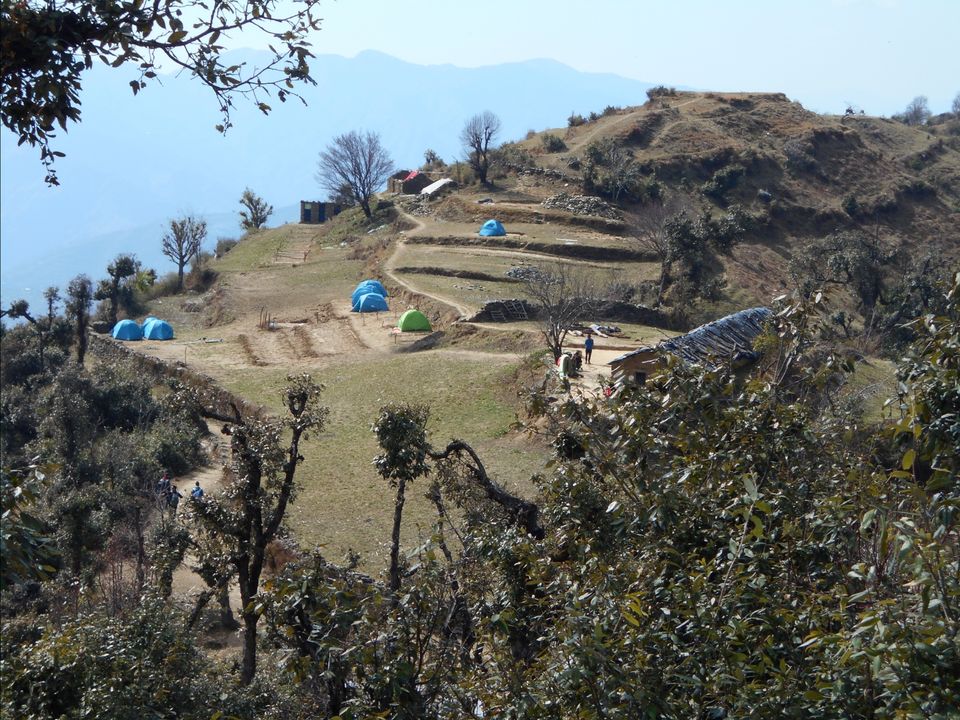 March 10,2019(Sunday)
Next day, started with a surprise for me as I zip opened my camp. The view in front of us was so amazing that we didn't even realised we have reached a place like this at night yesterday. We woke up at around 7 am and freshened up( there was this facility of temporary makeshifts washrooms,  I kinda liked the services they provided). Afterthat we had our breakfast ( typical aloo Puri and tea). And it was damn tasty.
Now we were all set to leave for the Nag Tibba Summit, which was further 3 kms uphill. We have started early as it would have been a long day for us trekking to top and hiking all the way down to Panthwari.
We started upwards and after hiking for like 30 minutes, the jungle trails started. Though it was not steep. But you have to watch your steps carefully here.
Since we're in March still it had snowed in the past few weeks, so we're expecting snow trail. But we spotted our first snow near Nag Devta temple. And there were quite a few patches of snow near the Temple. We reached temple at around 11 pm.
From here, Summit is like a 1 km very steep incline hike going into the forest. And also our trek leader and even groups told us that there has been a lot of snow( 5-6 ft) at the top so we wouldn't be able to make it as the path is way to slippery. So we had to stop our trek at the Nag Devta Temple only. We spent some time playing with snow, clicking pictures , offered prayers at the temple and hiking in the nearby areas. After spending like 2 hours, we headed again to Base Camp to have lunch and pick up our bags.
We reached there in an hour at around 2.30 pm and had this lunch - rajma chawal and we're all set to trek down to Pantwari village ( Trekking down in this sort of track is also not easy because of stones).
And finally I reached Pantwari around 5 pm. Within 30 minutes my whole group was standing with me. We had few snacks and our Traveller was also waiting for us to leave.
So we started from Pantwari Village for Delhi at around 6.30 pm . Our driver while talking to some local got to know that there's another route to reach pantwari as a road diverges from Roorkee itself to Dehradun(via chhutmalpur, you can refer to Google maps) which would cut off like 2 hours of travel time.
So we followed this path while our way back home. We all were so tired that every member of my group slept and we didn't even bothered to have dinner.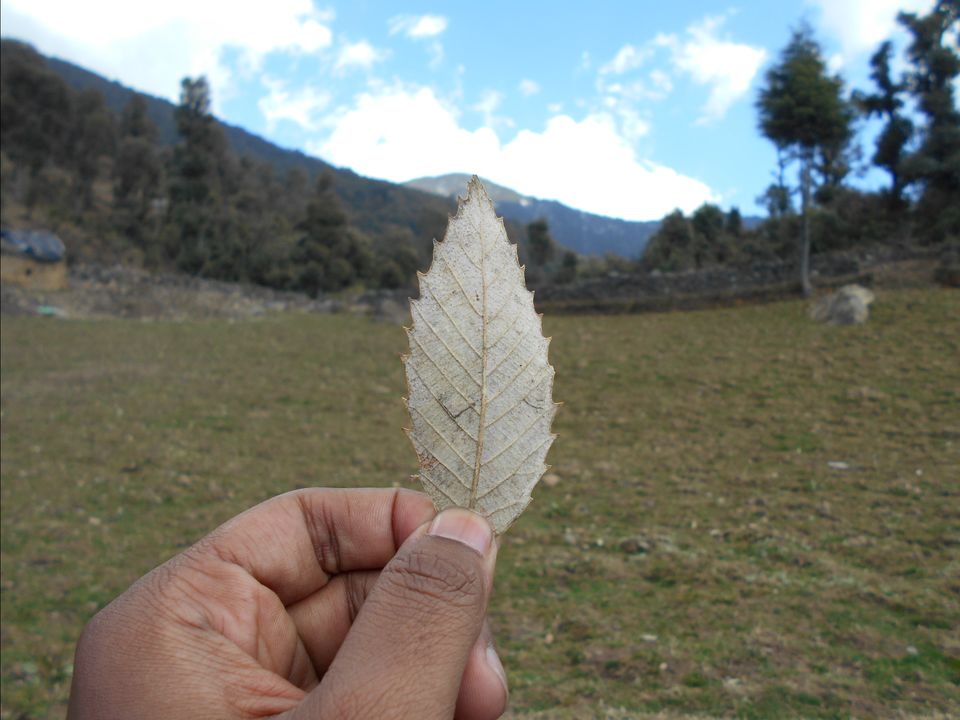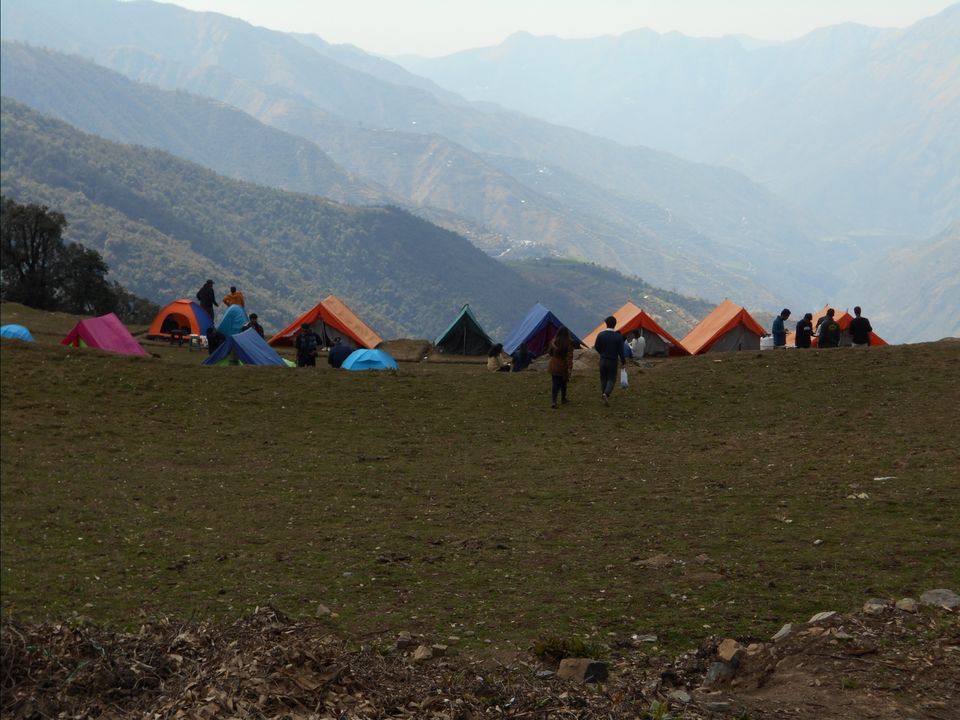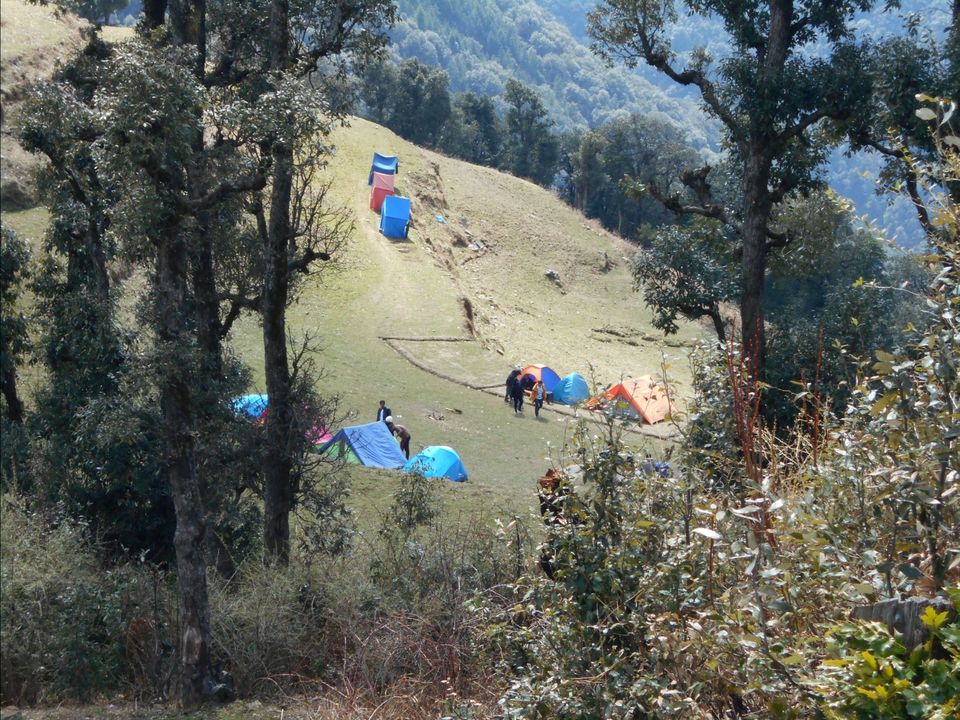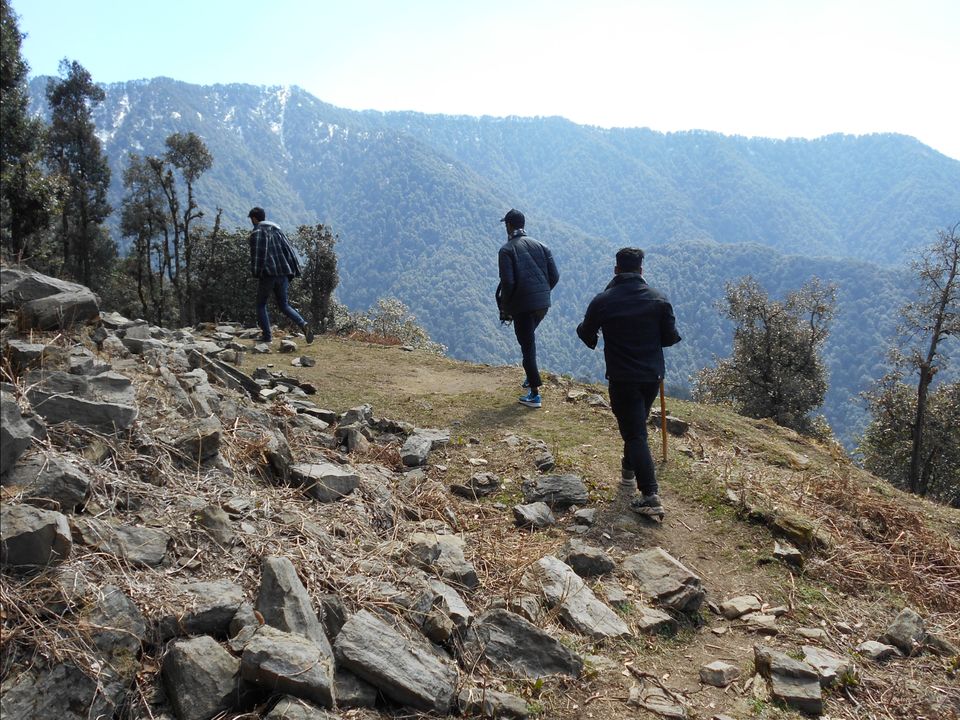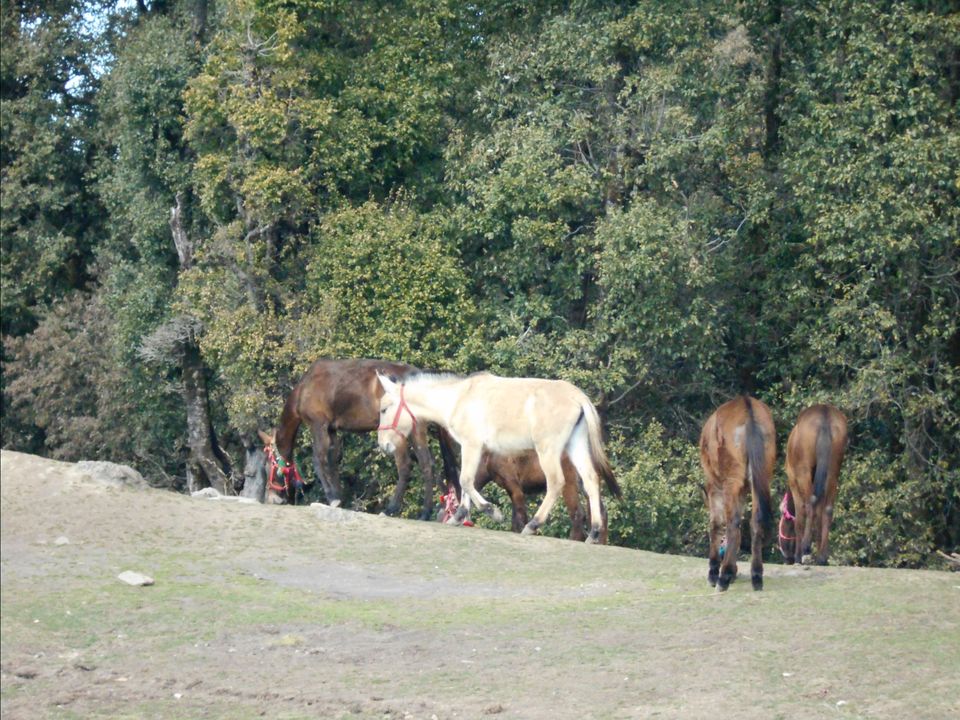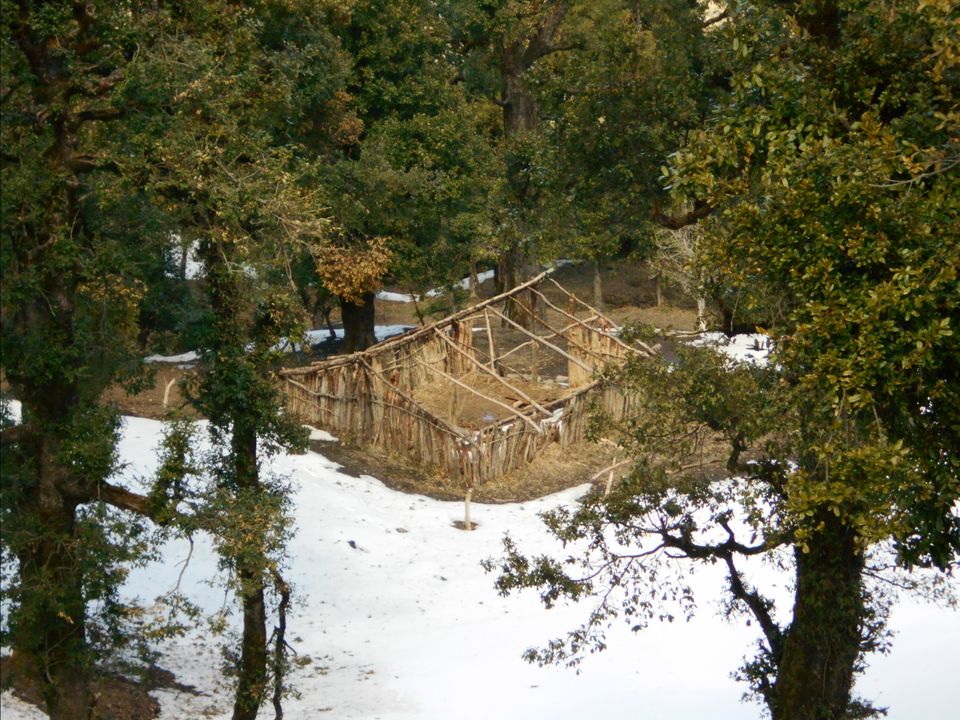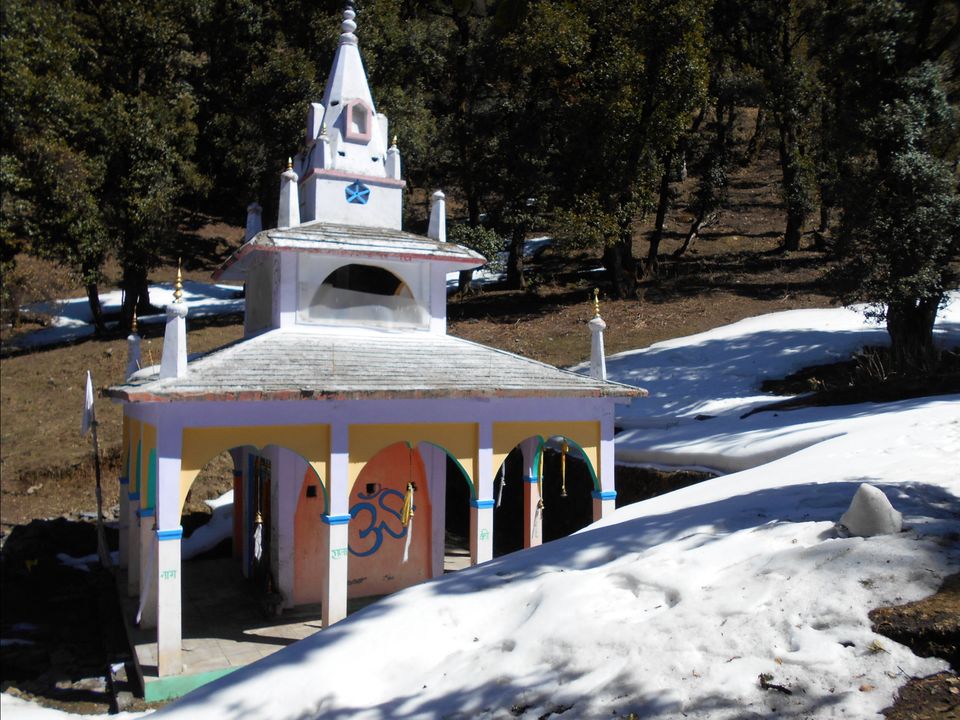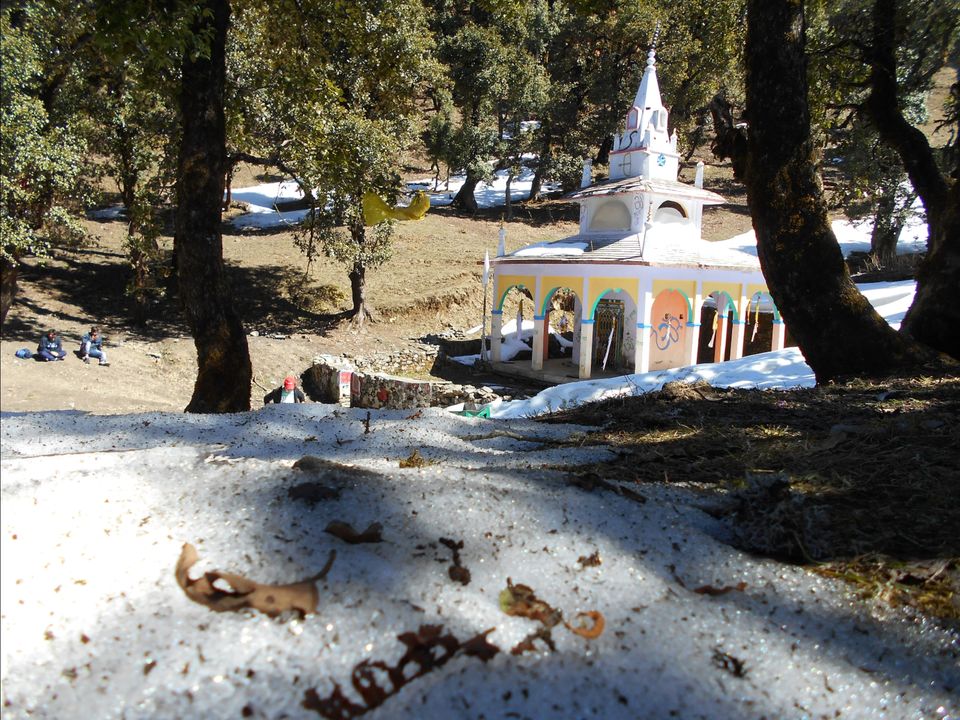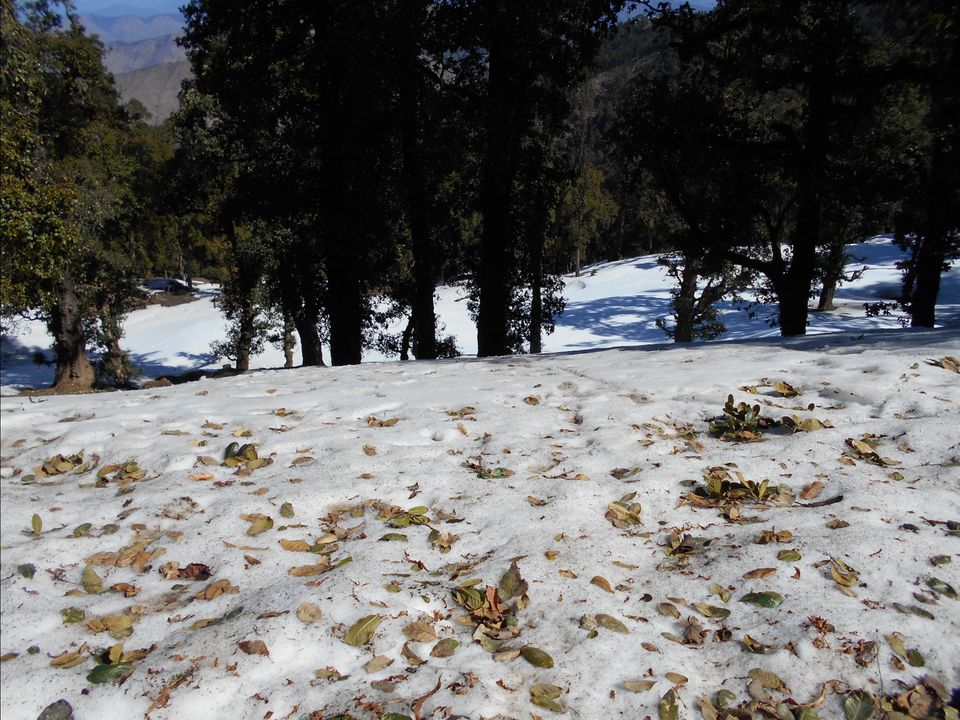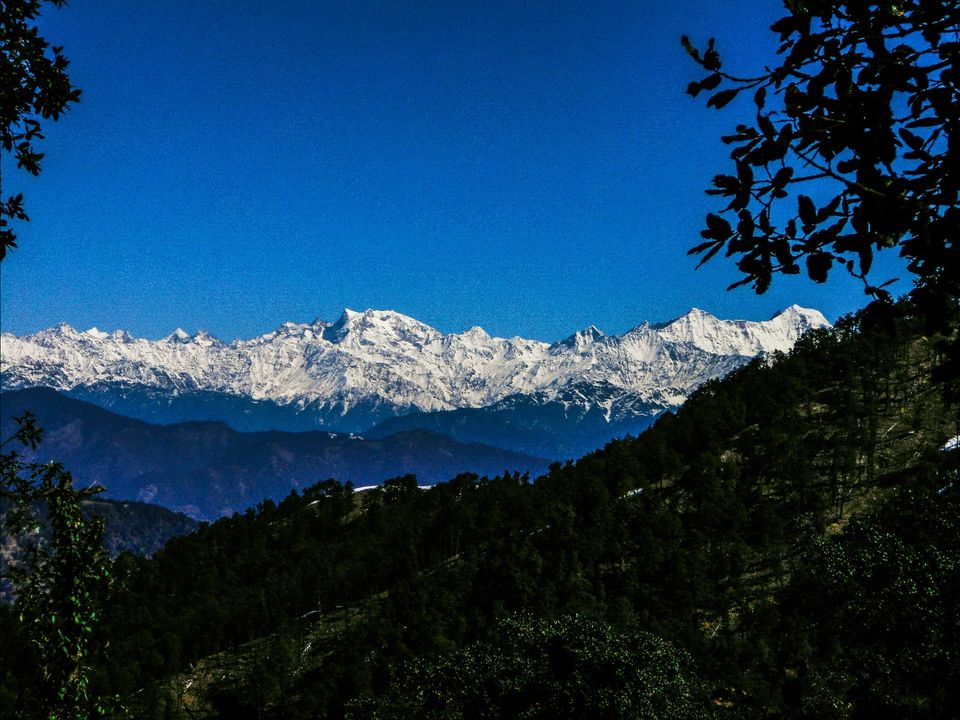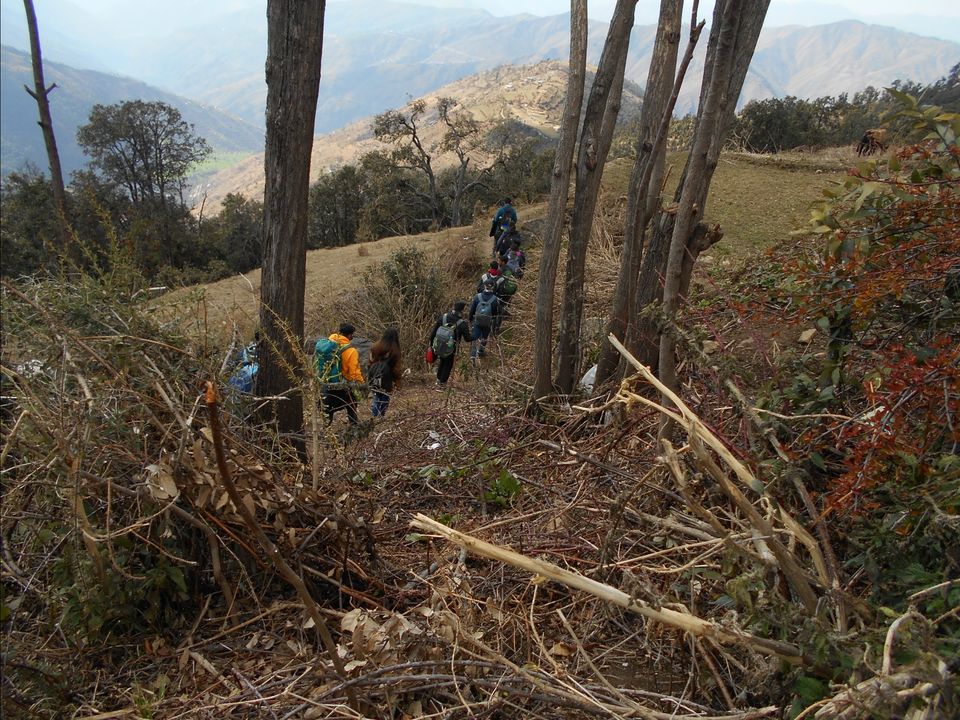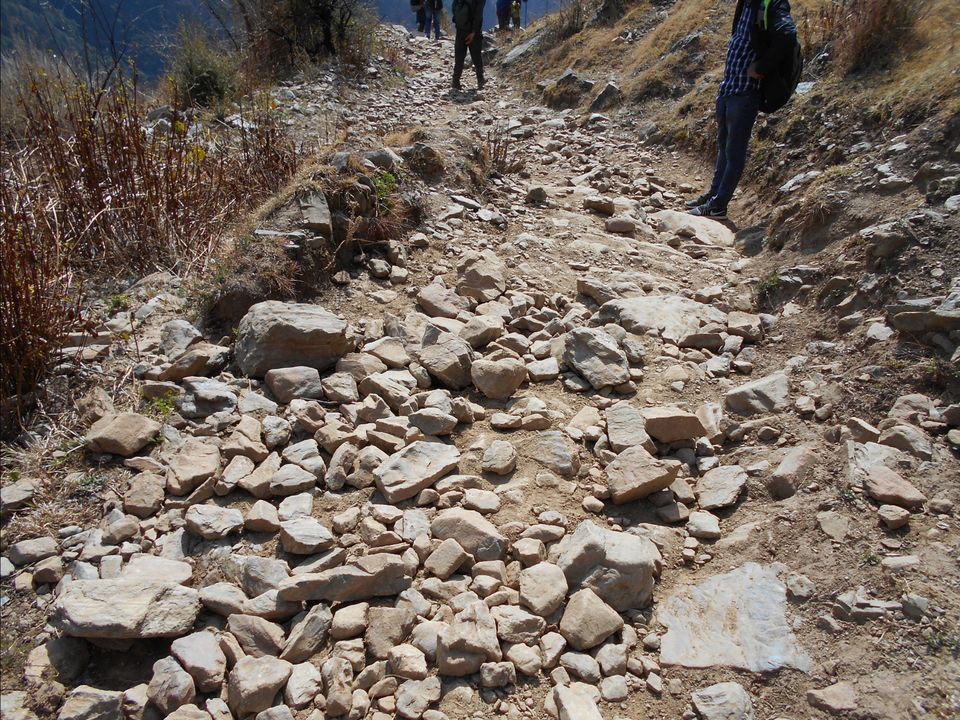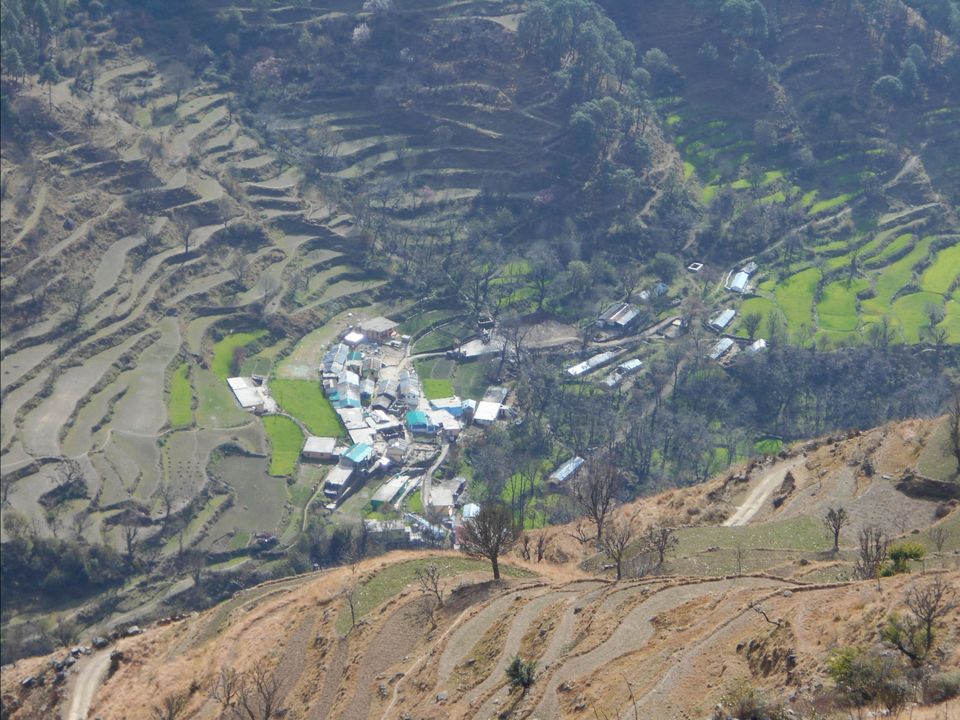 March 11,2019(Monday)
Finally at around 3 am we stopped near Meerut, had dinner( as we felt hungry) and headed straight to Delhi. We reached Delhi sharp at 4.30 am. So yeah, that new route did helped.
It was Monday and we have reached well before the office and college hours. So we're quite happy. So all in all this a great weekend trip to have with some breathtaking views and some snowy experience. I would strongly recommend this trek to all the travellers.
For video experience of this trek, Visit my YouTube channel - in_the_nil Vlogs.