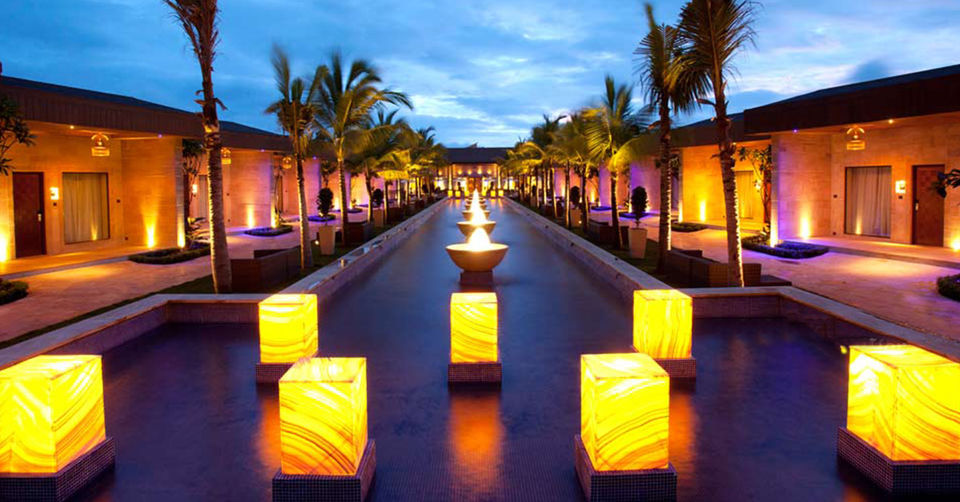 Do you sit at your workplace and incessantly browse through pictures of exotic locations more than a little often? If yes, I have a suggestion for you. How about you pitch these locations to your boss for your next office retreat ? I mean there's nothing like being on a vacation and not worrying about office, isn't it?
Imagine chilling at the bar instead of taxing board room meetings and finally getting to talk to that office cutie you have been crushing on? well! office retreats surely have their own share of advantages. To make things even easier, I've compiled a list of resorts which are near perfect for your office retreat. All you have to do is take your pick and convince your boss.
Resorts Around Delhi:
1. Westin Sohna Resort
From Horse Riding, Cycling, Aqua Zorbing, Fishing and Star Gazing, the Westin Sohna offers every possible option to make your office retreat an unforgettable trip. There's a spa and a poolside bar in the resort for all your office buddies to relax and rejuvenate instantly. 
WHERE: Vatika Complex, P.O. Box Dhaula, Karanki Road · Sohna-Gurgaon, Haryana, 122103.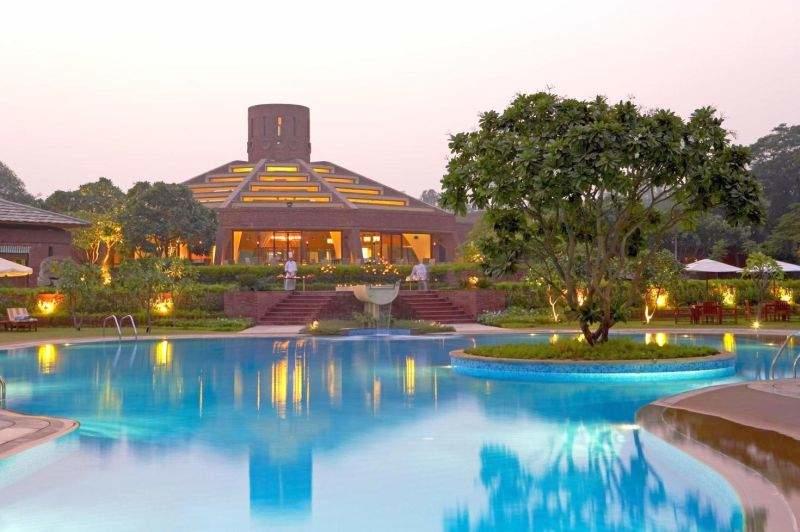 Credits: westinsohnaresort.com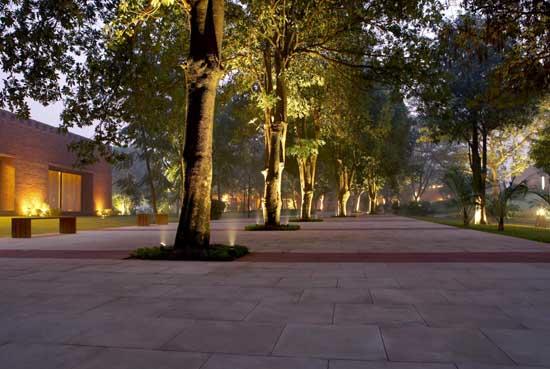 Credits: westinsohnaresort.com 
2. Heritage Village Resort
If you want you and your colleagues to experience royalty after excruciating work routine and without travelling all the way to Rajasthan, this is the perfect spot. Located just off the Delhi-Jaipur highway, Heritage Village Resort is a luxurious retreat. 
WHERE: Heritage Village Resort & Spa, Manesar, Gurgaon
NH 8, Manesar, Gurgaon - 122050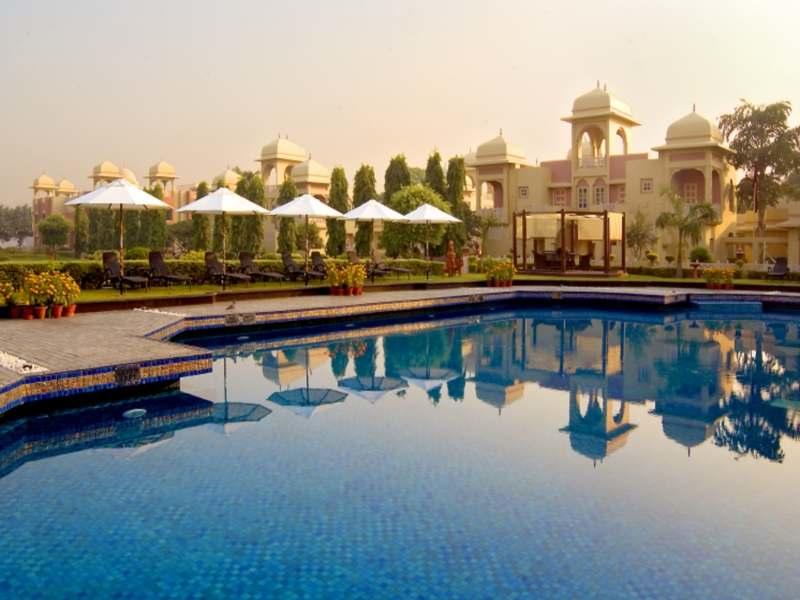 Credits: gurgaon.selecthotels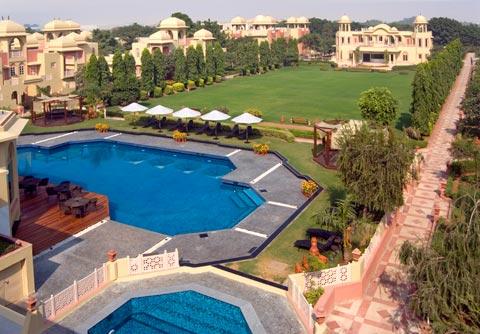 Credits: gurgaon.selecthotels
Resorts Around Mumbai:
1. Della Resort, Lonavala
Wrapped delicately in a lush stretch of greenery, Della Resort is also equipped to give you a unique and memorable adventure offside. Buggy Ride, Flying Fox, Paintball, you name the activity and they will arrange it for your group. A definite place to consider if you're planning your next offside.
WHERE: Kunegaon, Lonavala, Maharashtra 410401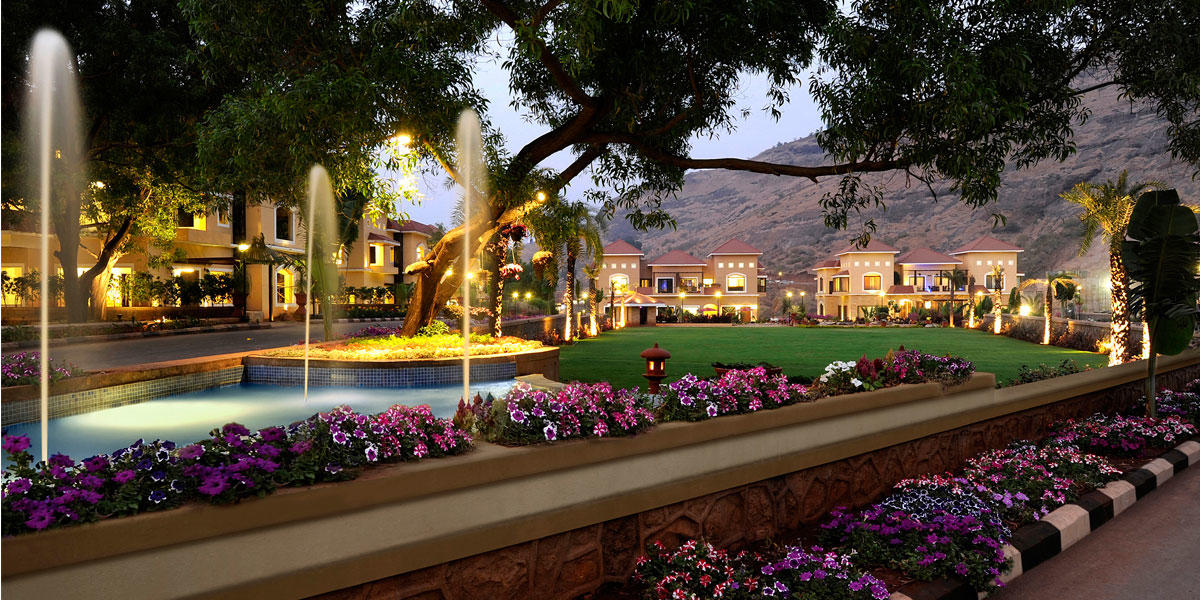 Credits: dellaresorts.com
2. U Tropicana, Alibaug
Considered as one of the best destinations around Mumbai for an office retreat, the scenic beauty of U Tropicana offers you the peaceful break you have looking for. Chilling, talking and relaxing - is what U Tropicana is all about.
WHERE: Chondi Naka, Mapgaon, Raigad District, Alibag, Maharashtra 402208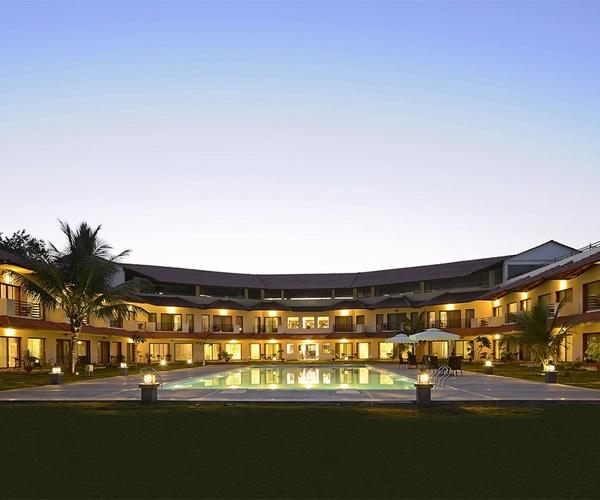 Credits: uhotelsresorts.com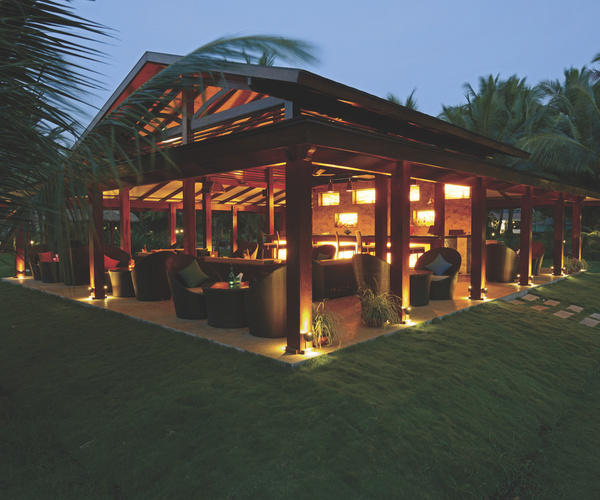 Credits: uhotelsresorts.com
1. Orange County, Coorg.
Orange County resort in Coorg is ensconced in the cocooned comforts of plantation paradise perfumed with the intoxicating aroma of coffee along with 4 dining options, an infinity pool and an ayurvedic spa. Orange county is an experience that can only be termed magical. 
WHERE: Orange County, Coorg
Karadigodu Post, Siddapur, Coorg, Karnataka.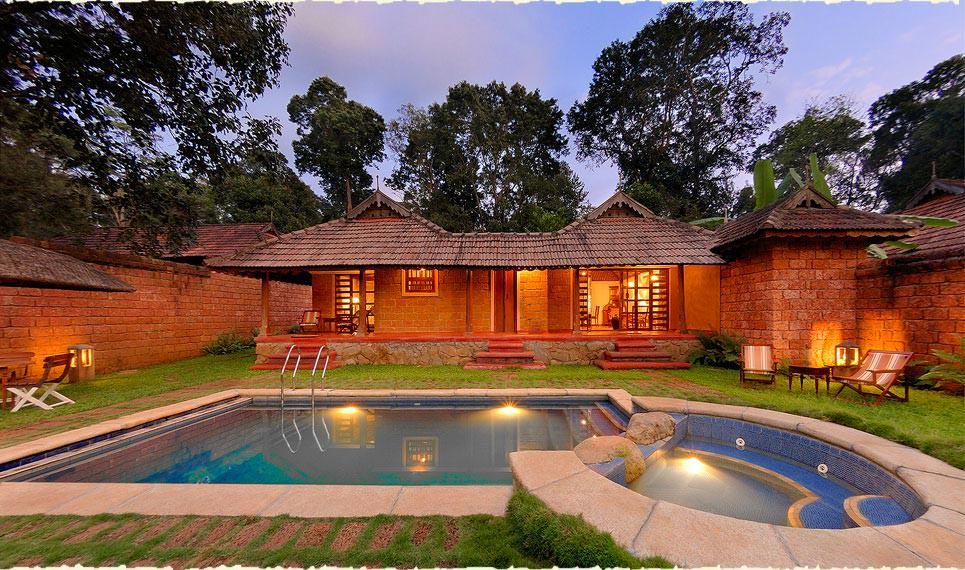 Credits: Orangecounty.com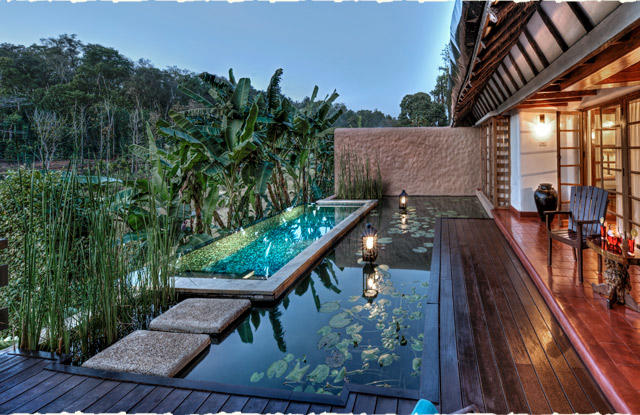 Credits: Orangecounty
Float on your back in the pool, gazing up at the clouds at the Windflower Tusker Trails Bandipur. Since the Windflower Tusker Trails is a jungle retreat located very close to the Bandipur Forest Reserve, they do not provide televisions in the rooms and cannot guarantee mobile phone or internet connectivity as well at the resort. So, this resort is definitely a great place to connect with your colleagues and engage them in team building exercises.
WHERE: The Windflower Tusker Trails Mangala Village, Bandipur,
Mangala Village, Bandipur,
Gundlupet Taluk, Chamarajnagar Dist. 571126
Karnataka.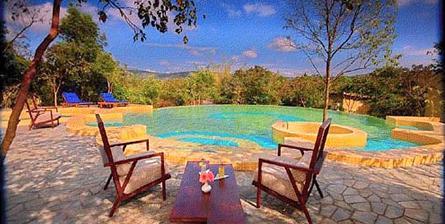 Credits: hotels.bookingsonline.in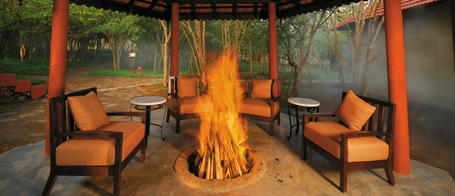 Credits: thewindflower.com
1. Golkonda Resorts
Set right next to the picturesque Osman Sagar lake in serene, salubrious surroundings, the 'Golkonda Resorts and Spa' unveils a whole new appreciation of the soul-stirring enchantment of nature.This place will definitely calm you down with a serene ambiance and leave you awestruck.
WHERE: The Golkonda Resort
Sagar Mahal Complex, Gandipet-500075
R R District, Andhra Pradesh.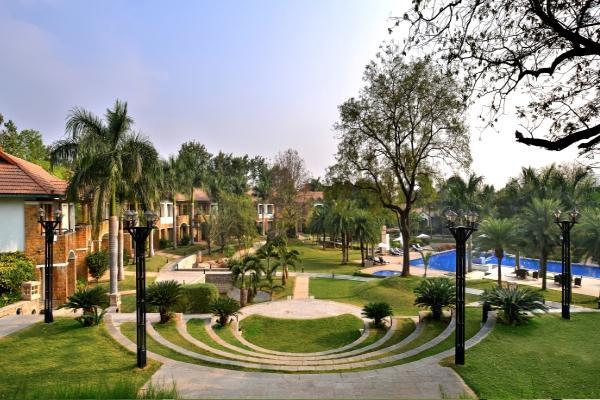 Credits: golkondaresorts.com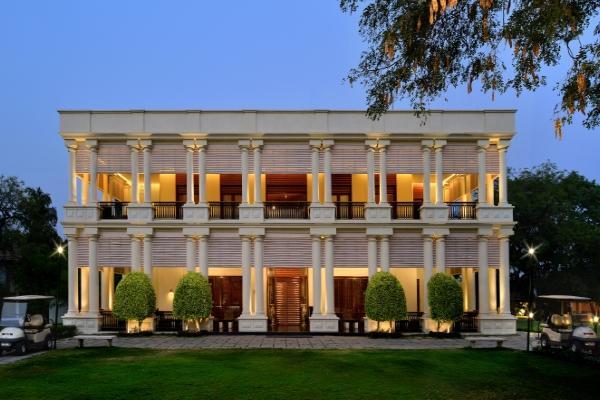 Credits: golkondaresorts.com
2. Aalankrita Resort & Spa
From the moment you arrive, Aalankrita resort will woo you by its breathtaking landscape and scenery. If you're looking for a perfect team outing, think no more and head straight to Aalankrita Resort & Spa.
WHERE: Thumkunta Village, Karimnagar Main Road
Shameerpet Mandal, R. R. District 500078
Andhra Pradesh, India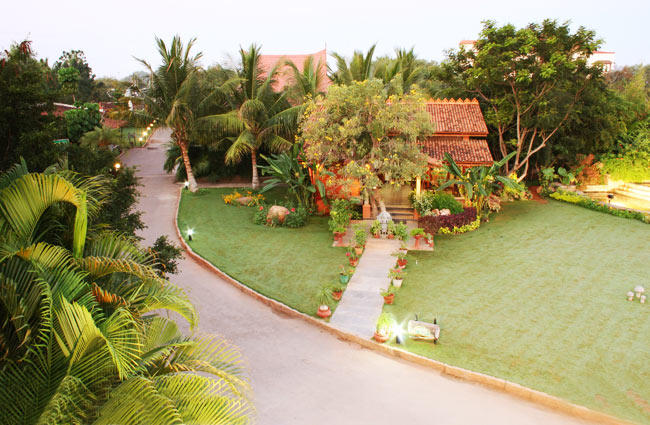 Credits: aalankrita.com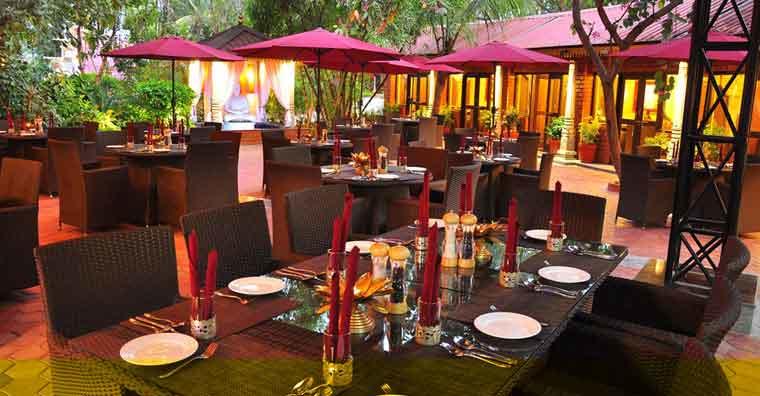 Credits: aalankrita.com
So go beyond your usual 9 to 5 routine and explore these places with your office buddies.