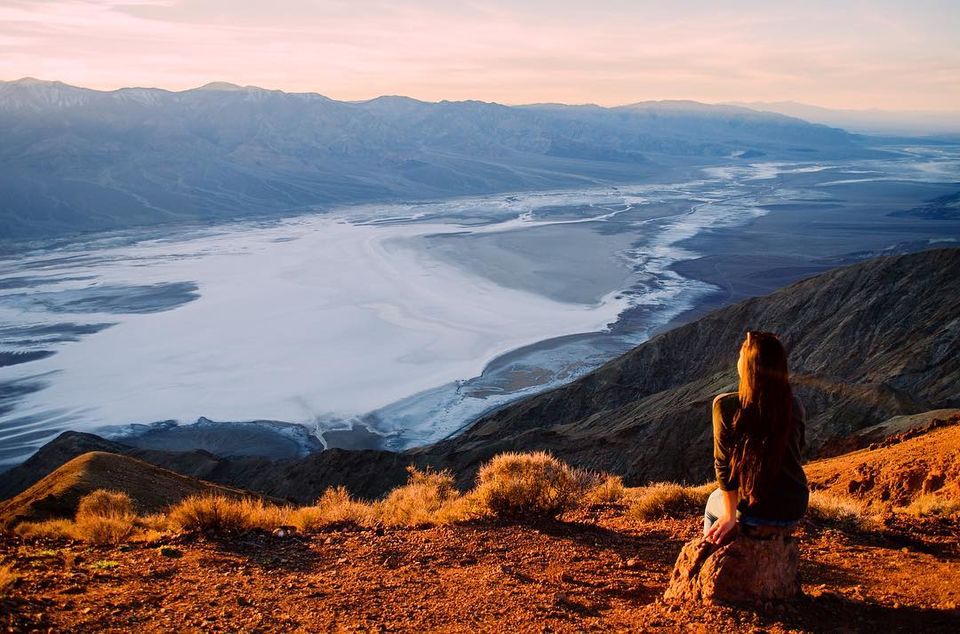 Death Valley National Park is huge, and if you want to experience it the right way I think camping there is the best option.

It's a good 2h drive from Vegas, here's what we manage to do in one day (arrived at noon until sunset)
Zabriskie Point
Bad Water
Devil's Golf Course
Artist's Palette
Natural Bridge
Climax of the day, this fabulous sunset on Dante's View. Unforgettable.