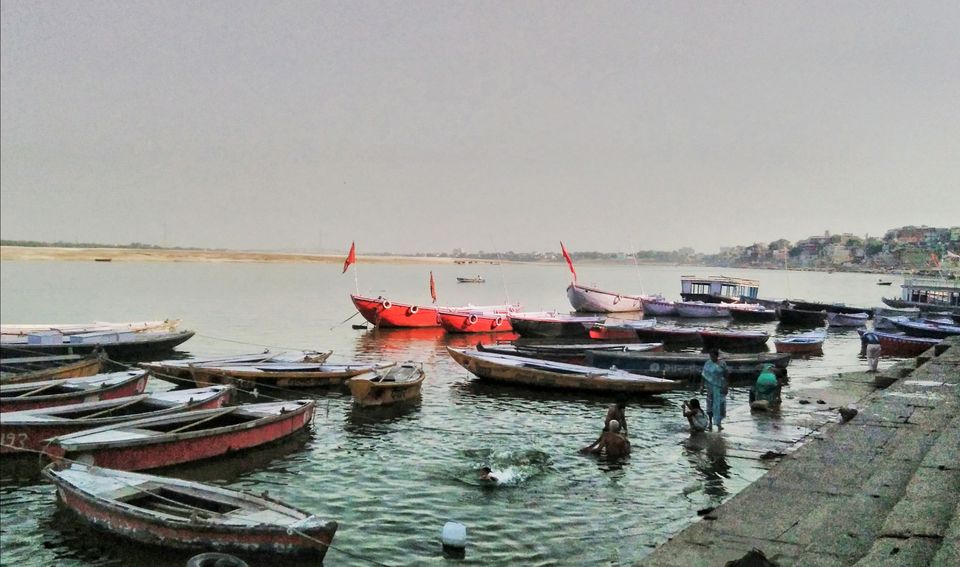 I was in the spiritual and cultural capital of India for a day and I felt a different kind of energy out there which was positive and uplifting. Kashi or Bananas or Varanasi, what ever we call it, it will always be the city of Lord Shiva as it is most dear to him. Kashi is the city of light and enlightenment and somehow or the other you are bound to be mesmerized by it's charms and beauty which lies in it's every corner. I was fascinated by the way every thing happens here.
I was here for just a day. This is my journey from morning to evening and how I spent the day. I started my morning with a good breakfast at a local shop and accompanied it with a milk tea in 'kulhad'. You'll find 'kulhad' or earthen pot, every where and tea tastes heavenly in it. This was my first visit to Kashi so, I firstly went to Banaras Hindu University in curiosity. It was indeed a wonderful experience. Next I headed to Kashi Vishwanath Temple and offered my prayers. It feels very good to be present there. Streets around the temple and the bylanes are so much full of activity that a person can't rest his eyes. Something happens every moment. It feels even more wonderful to sit there with locals and have a talk with them while observing the life around.
My next target was to eat the famous 'Chaats' of Banaras. So I headed to Dina Chaat Bhandar which is pretty near to the temple. The Chaat was heavenly and I loved it enormously. It was kind of a food tour for me as I binge on all the local street food around.
Then I went to one of the best 'Lassi' shops in the city. It's called Blue Lassi Shop and lassi's are purely divine. They are not the normal lassi rather with different fruits and nuts.
I met travelers from Canada and China and had a great time talking with them.
I spent rest of evening time on the Dashashwamedh ghat watching preparations going on for the Ganga Aarti. With the experiences of the day playing continuously in my mind, I returned back on my way.