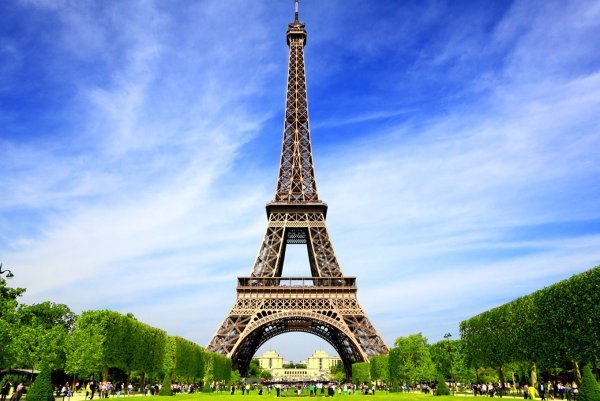 Paris, France's capital, is a major European city and a global center for art, fashion, gastronomy and culture. Its 19th-century cityscape is crisscrossed by wide boulevards and the River Seine. Beyond such landmarks as the Eiffel Tower and the 12th-century, Gothic Notre-Dame cathedral, the city is known for its cafe culture and designer boutiques along the Rue du Faubourg Saint-Honoré.
The famed Louvre museum houses da Vinci's "Mona Lisa." The Musée d'Orsay has Impressionist works by Monet, Degas and Renoir. On the Seine's Right Bank, the Montmartre neighborhood is home to Sacré-Coeur Basilica and sweeping hilltop views. In the Marais, nightclubs sit among restored 17th-century mansions. On the Left Bank are the Latin Quarter, bustling with Sorbonne scholars, and the historically bohemian Saint-Germain-des-Prés. The city's open-air cafes are an institution for casual eating and people-watching. Fine-dining restaurants, bistros, markets and patisseries reflect other aspects of France's famed culinary heritage.
One Day in Paris: The Itinerary
You only have one day to explore the most "Romantic City on Earth". Fret not, Tripping Star will help you out! Check out these 7 places which you can explore in Paris in one day!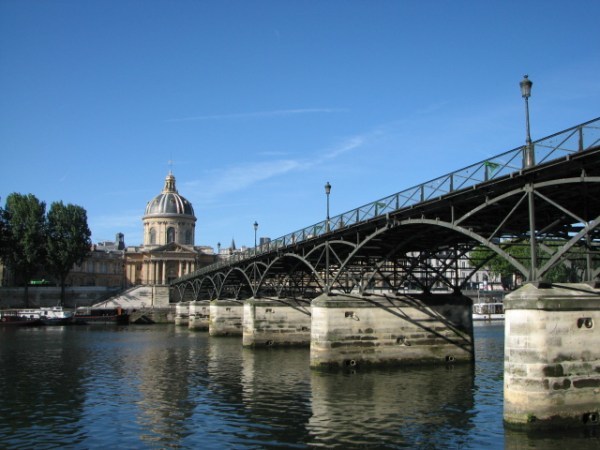 Start from Pont des Arts or Passerelle des Arts, which is a pedestrian bridge in Paris which crosses the River Seine. It links the Institut de France and the central square of the Palais du Louvre.
Quick Facts:
Stop 2: The Louvre

The Louvre Palace is a former royal palace located on the Right Bank of the Seine in Paris, between the Tuileries Gardens and the church of Saint-Germain l'Auxerrois.
Quick Facts:
Stop 3: Tuileries Garden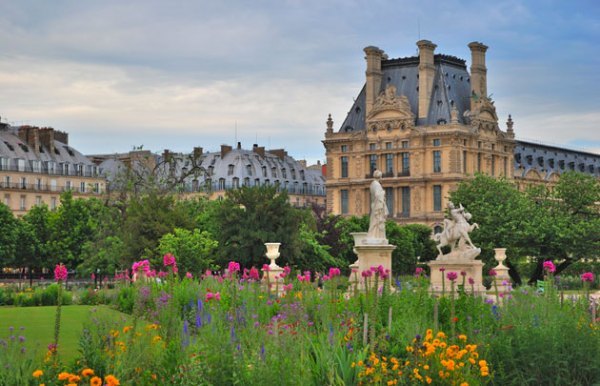 The Tuileries Garden is a public garden located between the Louvre Museum and the Place de la Concorde in the 1st arrondissement of Paris.
Quick Facts:
Stop 4: Place de la Concorde
The Place de la Concorde is one of the major public squares in Paris, France. Measuring 8.64 hectares in area, it is the largest square in the French capital.
Stop 5: Arc de Triomphe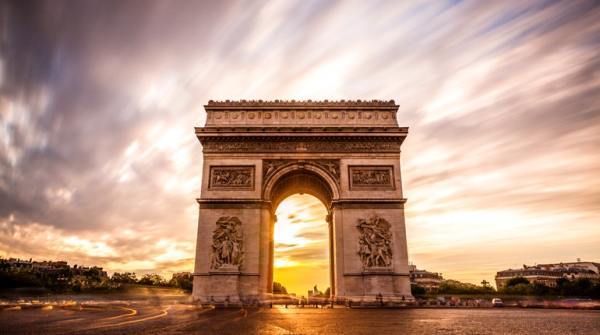 Take a car or take a train, you will reach Arc de Triomphe in 10 minutes.
The Arc de Triomphe de l'Étoile is one of the most famous monuments in Paris, standing at the western end of the Champs-Élysées at the center of Place Charles de Gaulle, formerly named Place de l'Étoile.
Quick Facts:
Stop 6: Champs-Élysées
Stop 7: Eiffel Tower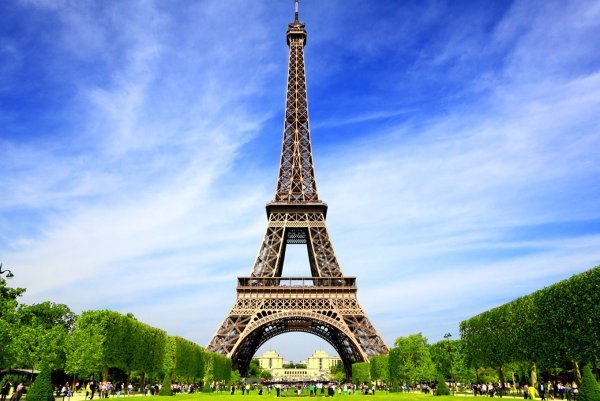 The last and the most awaited stop of the tour, The Eiffel Tower.
With its famous tapering cast iron tip, the Eiffel Tower is not just the symbol of Paris but of all of France. Erected by Gustave Eiffel to commemorate the centennial of the French Revolution in 1889, the 1,050-foot (320-meter) tower once held the title of the world's tallest structure.
Quick Facts: