As is the norm in all the cities with a strong IT industry, Bangalore has a hectic work culture in place. The stress of work, combined with traffic and the general speed of life, can result in a burn out if you're not careful. It is imperative that Bangaloreans take periodic breaks from the city, so as to alleviate all the accumulated stress and tension.
It helps that Bangalore has a lot of places in proximity for that quick break or road trip.
Let us take a look at some of the best places for a road trip from the city:
Shivanasamudra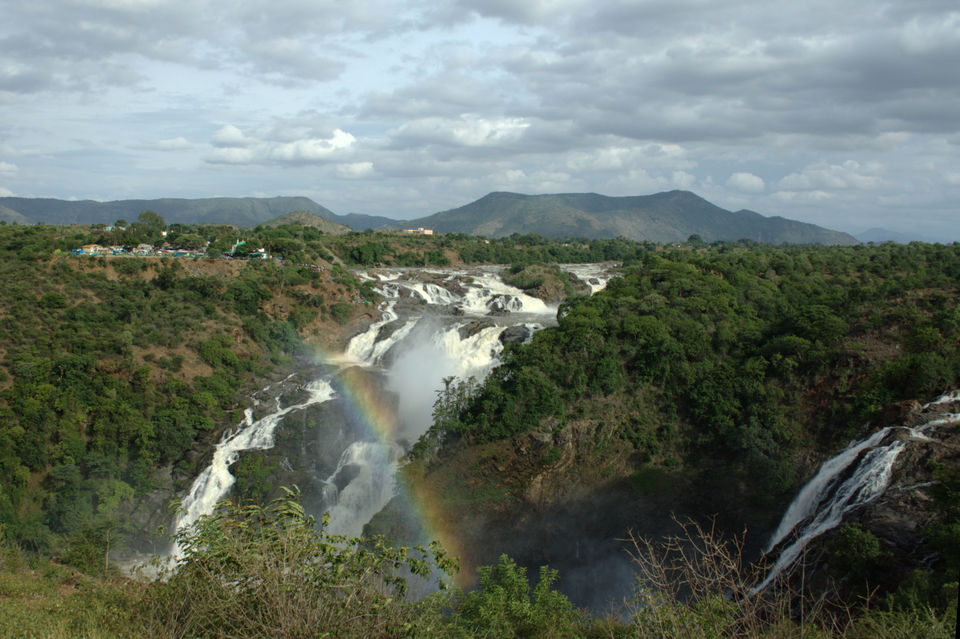 A scenic region located slightly off the Mysore Highway, Shivanasamudra is teeming with trekking trails and waterfalls. The main attraction here is the Shivanasamudra Falls, which is said to have a detoxing effect not only on your body, but also on your soul. The waterfalls have been included among the 100 Best Waterfalls in the world, and are surrounded by the Cauvery Wildlife Sanctuary. Water cascades from a height of around 200 feet on to the islands of Shivanasamudra. It around 130 km from the city, but the easy availability of cabs from Bangalore to Shivanasamudra have made things very convenient.
Tumkur
A small city located to the north-west of Bangalore, it is considered to be a satellite town of the big city. The distance to Tumkur is around 70 km, but the journey is an easy trip thanks to the availability of cabs to Tumkur. The town sees a large number of visitors on the weekend, as it boasts of pleasant weather and multiple sights of interest, including a blackbuck reserve. The town also houses the Shree Siddiganga Math, which is a famed spiritual and religious destination in the state.
Savanadurga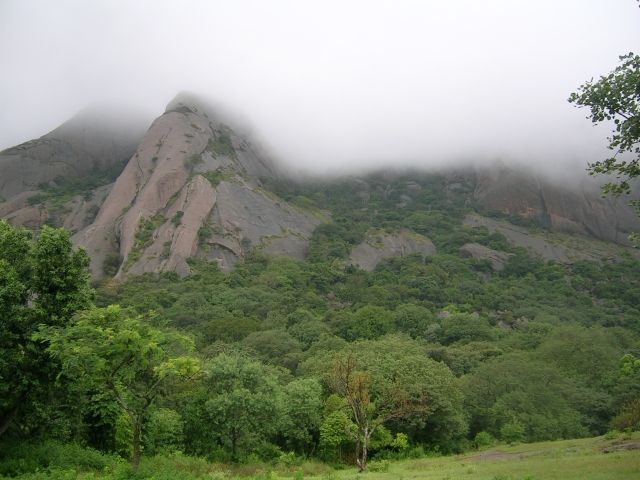 Savanadurga is a trekking destination located around 60 km from the city and literally means 'Fort of Death'. It is one of the largest monoliths in the continent, and considered to be a great challenge even for experienced trekkers. If you're looking for an adrenaline rush near the Garden City, then this is the place to go to.
The place has two hills, Billigudda and Karigudda. The former is generally preferred due to its gentle slopes, and even has yellow guiding lines to help trekking enthusiasts. The trek starts at an easy pace, but increases in difficulty as you reach the top; so watch out!
Skandagiri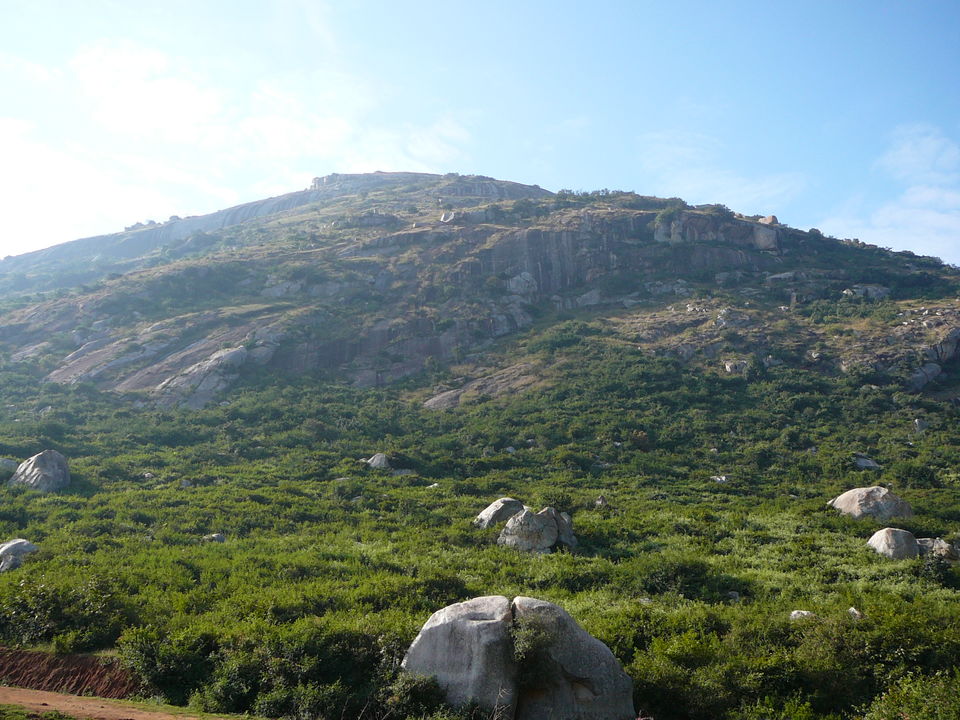 Also known as Kalwarbetta, this small town is another jewel in the Nandi Hills Range. It houses one of the strongest forts under Tipu's Sultanate and has an abundance of trekking trails. The trails offer an intriguing experience- with steep slopes, amazing viewpoints and forts all around the way. The town is just 60 km from the city, so it isn't too difficult to book taxi in Bangalore.
Weekend getaways and road trip destinations are aplenty around Bangalore, so you never have to worry about getting bored or visiting the same place multiple times.