#OnTheRoad
Such a lovely place, long roads leads to horizon and framed both sides with water. Drive from Rameswaram to Dhanushkodi is a pure bliss!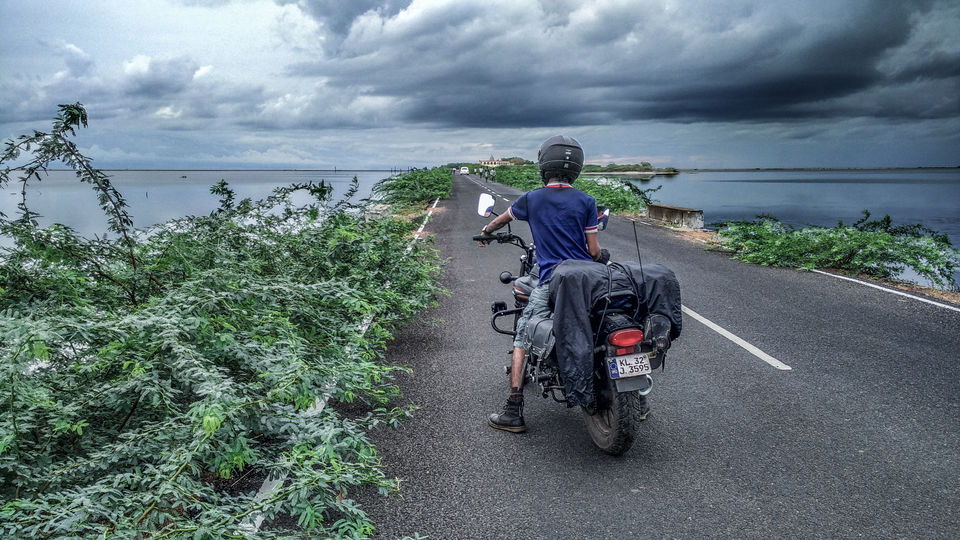 Meghamalai is one of the off beat hill stations in Tamil Nadu. Beautiful Ghat roads lead you almost to the top of the world ;).
Don't need much description about Kanyakumai. The south most point of India is a must visit spot in every traveler's bucket list.
As you all know Ooty is a famous hillstation in South India, but when we took a forest route through Attapadi and Mulli to reach Ooty, it became an unforgettable journey for us.
That was the route I chose for my roadtrip and the one I done most. Athirappilly - Valparai route through the forest range and Western ghats is something more than just a roadtrip.
These are some of my favorite roadtrips I have taken across these years. If you haven't visited any of these places, go for it, will surely worth every penny.
Happy travel!
For more stories do visit www.temptinghorizon.com