My family's love for solar eclipses developed by pure accident. We had no idea when we booked our trip to Argentina in 2016 that it coincided with the country hosting the strange astronomical event. We enjoyed the experience so much we promised ourselves we would try to catch the next one.
Once we realised the next eclipse could be viewed from Oregon during August 2017 we were sold immediately. A family road trip, taking in mountains and lakes sounded idyllic.
So here's my family's 3 day account of some of the things we discovered as we chased the solar eclipse…
Famous for its independent music scene, we started out in in Oregon's most famous city, Portland on Saturday. We chilled out by the atmospheric Willamette River and took in views from the steel bridge. Portland has a really cool, urban and friendly vibe.
The next day we travelled to Crater Lake. Gettin there took and very long time but was made easier by the outstanding natural views. It's no exaggeration for me to say that this is the beautiful place i've ever visited. Endless viewpoints and blue crystal water make this a very peaceful leaving you feeling somehow refreshed.
Without booking we luckily managed to get tickets for the boat middle to middle of the lake which was tranquille with panoramic views of the gorgeous mountains. At 1900 ft this is the deepest lake in the entire United States and was formed due to a collapsed volcano.We took a break from the camper van and decided to stay in a hotel. We should have booked in advance due to the eclipse event but we managed to find a place in a town called Florence.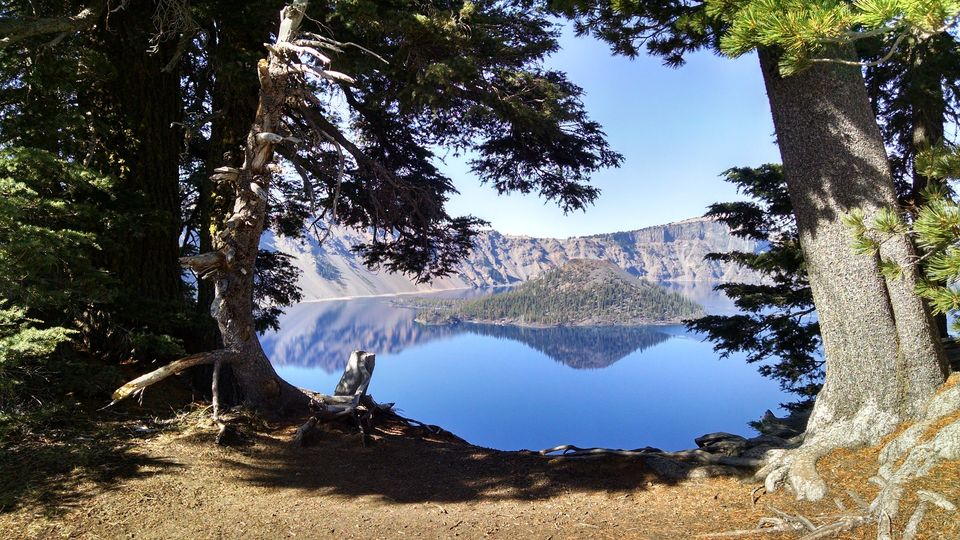 Day three was the day of the total eclipse, to say the kids were excited would be the understatement of the year and it didn't disappoint. We had to get up super early to get to our destination of Salem in time. The eclipse in Salem was spectacular enough to convince me to sign up for July 2019 eclipse in Chile.
We joined the huge crowd, monday morning and purchased our protective glasses. This was the first total eclipse in America since 1979 and the first in 99 years to cross the entire country.
When the eclipse hit around 9:00 am an eerie silence came over the crowd. The whole family felt hypnotised and at one with nature, a blissful experience. We also did some research and found out when and where the next eclipses will be for future trips!
We were astounded by Oregon's natural beauty right from the start. It's picturesque mountains and crystal clear lakes are breathtaking and also ideal for family outings.
There is so much of oregon we missed, such as Oneonta Creek but I would definitely take the family back and would highly recommend to anybody.