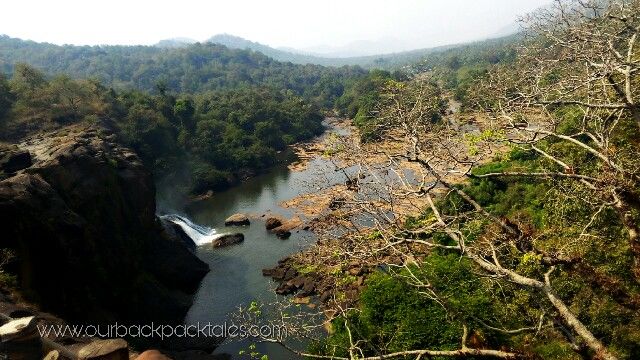 There is nothing more beautiful than a walk through the woods, listening to the magical sounds of birds and crickets and stepping into bubbling streams. We had the luck to visit Athirapally waterfalls and the forest area surrounding it as a part of our post-wedding photo shoot. Athirapally waterfalls is located in Thrissur district in Kerala at a distance of 25Kms from Chalakudy town.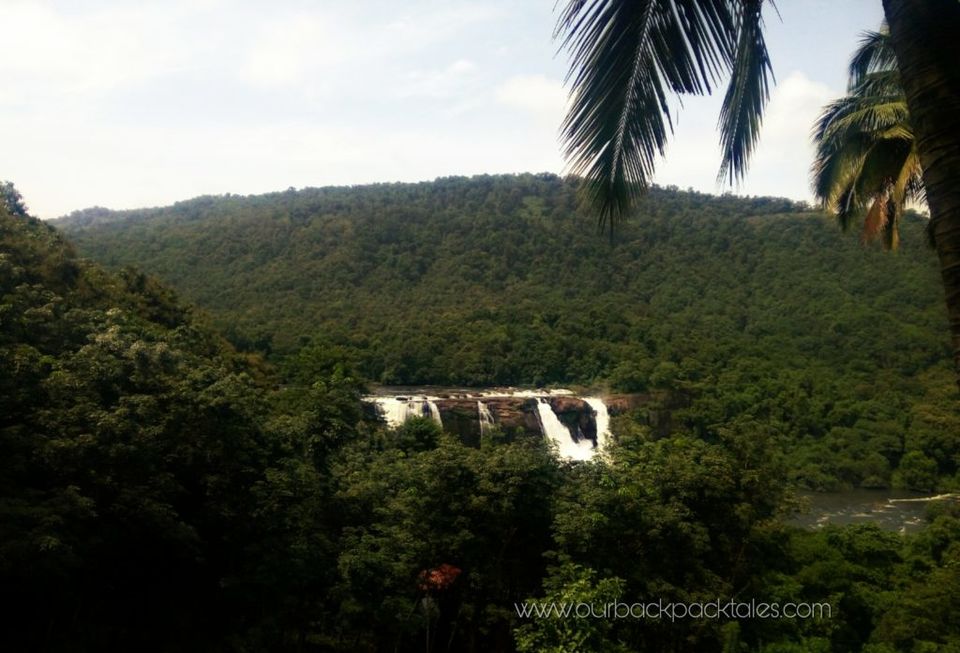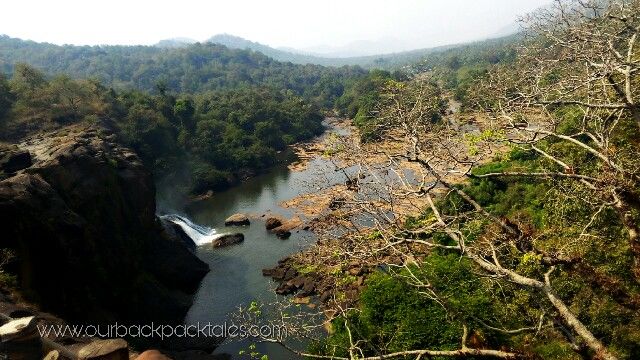 Athul was born and brought up in Thrissur, so it wasn't his first time there. It was my first time and I was beyond excited! So we were on our way with our wedding photography team. We stopped at a small restaurant for a breakfast of appam, egg curry, and tea before beginning our trek down to the waterfalls.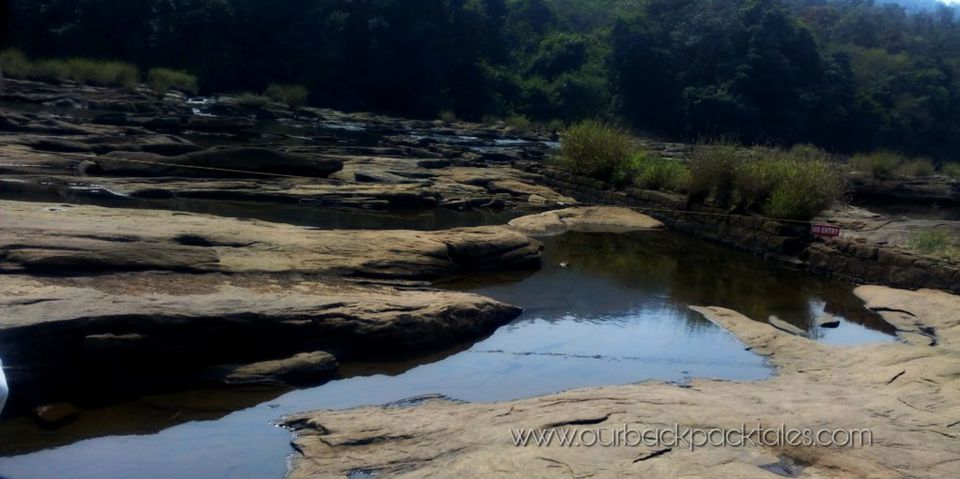 It's quite a journey downwards. We made this trip during August and it was quite humid. The roar of the waterfalls can be heard shortly, even though we had quite a bit more to walk. And since it was early morning, there weren't many people out there yet. Once it comes to view you can't help but admire the beauty.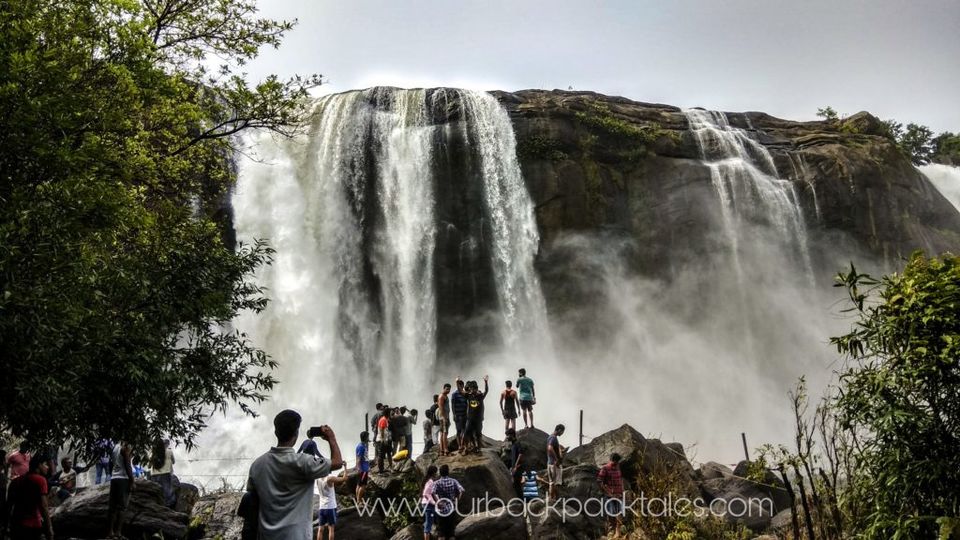 Athirapally waterfalls stand at a 1000 feet above sea level and is surrounded by beautiful forests. It's one of the most beautiful sights ever! We went on with our photo shoot and in a short while, the place was packed with tourists.
We trekked back up by 11 am and had a short break before setting off to a private forest reserve. The beauty of offbeat and unheard locations are how well it's preserved. There was not a bit of plastic or junk you could find in these woods.
We had a local resident accompany us into the woods and he told us stories about his cow being taken by a tiger just a few days back. As we walked through the trail all we could hear were the gurgling of the streams and chirping of the birds. It's was just so exotic with its pristine beauty.
We crossed streams with such clear water we could see the pebbles and fish at the bottom. It was my first time doing anything adventurous and I was truly overwhelmed by it all.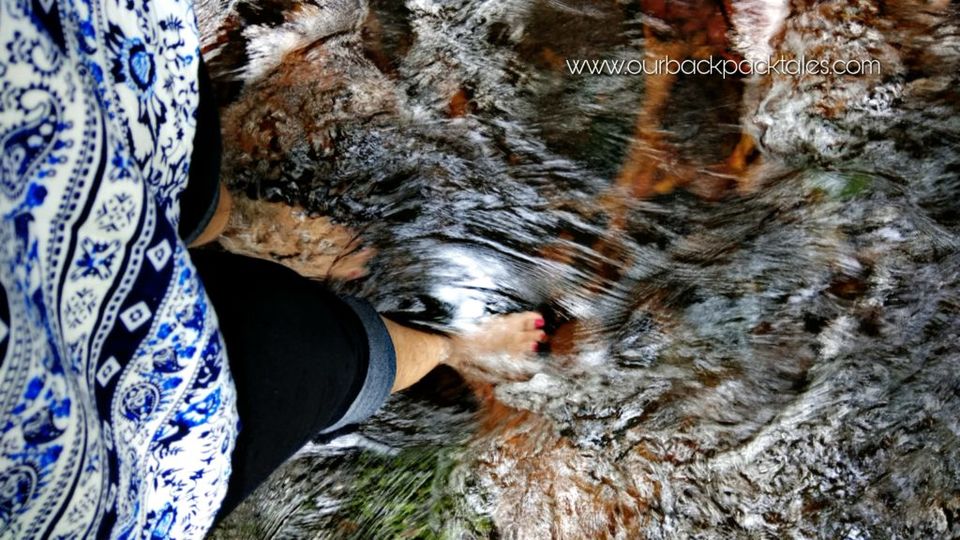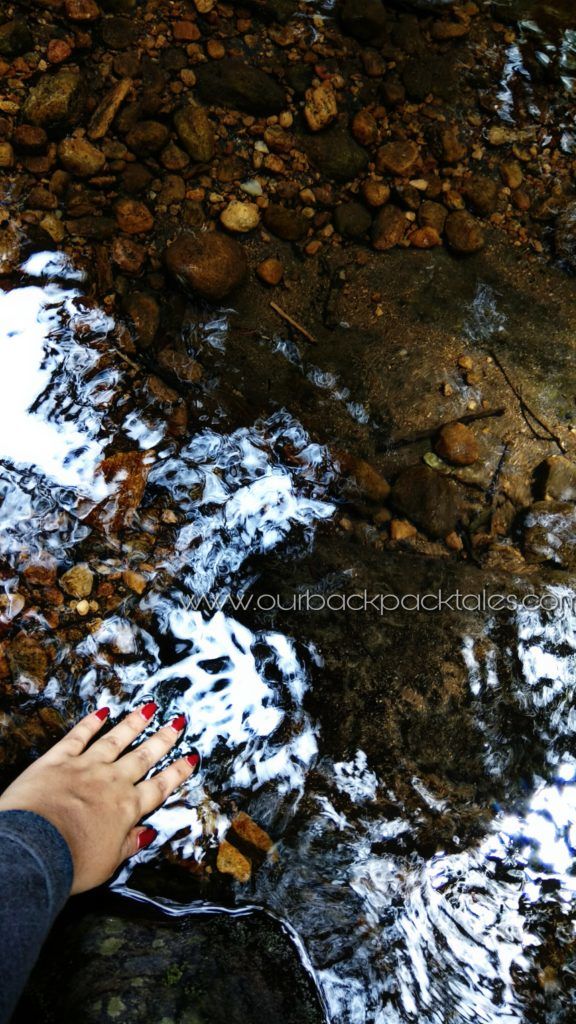 There were about three streams to cross before finally reaching our location- a beautiful lake. The water coming from the mountains was pure enough to drink without worry.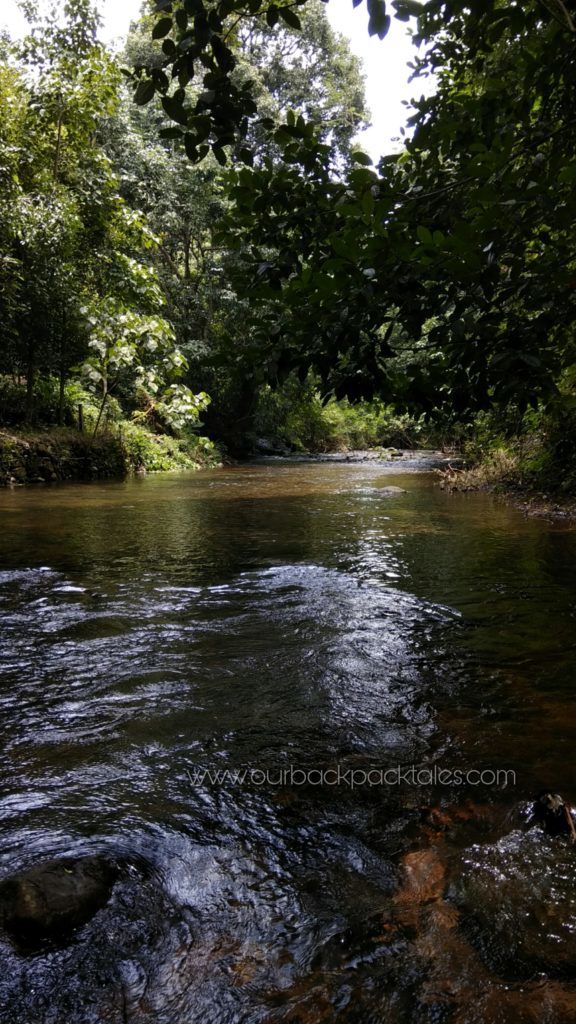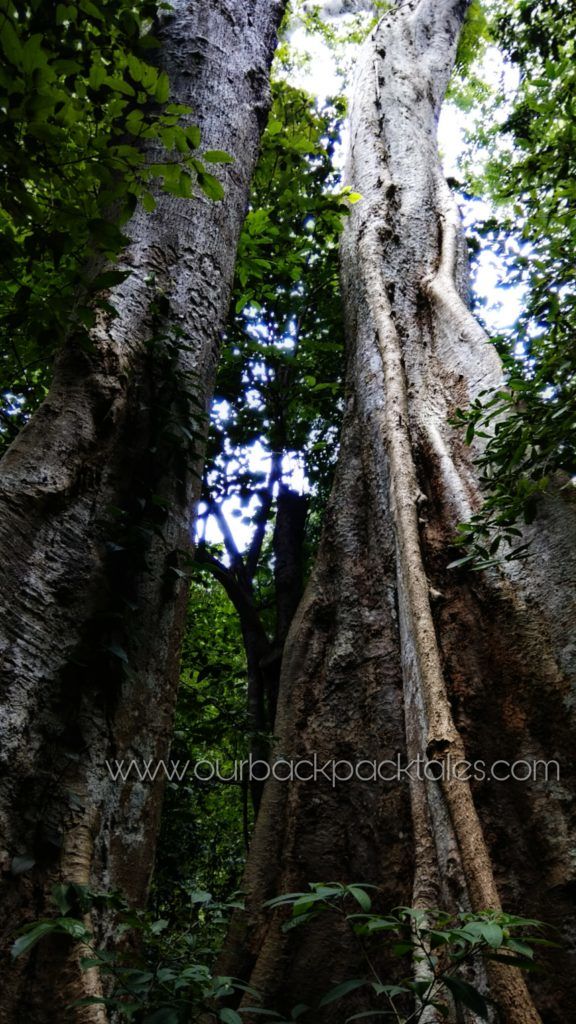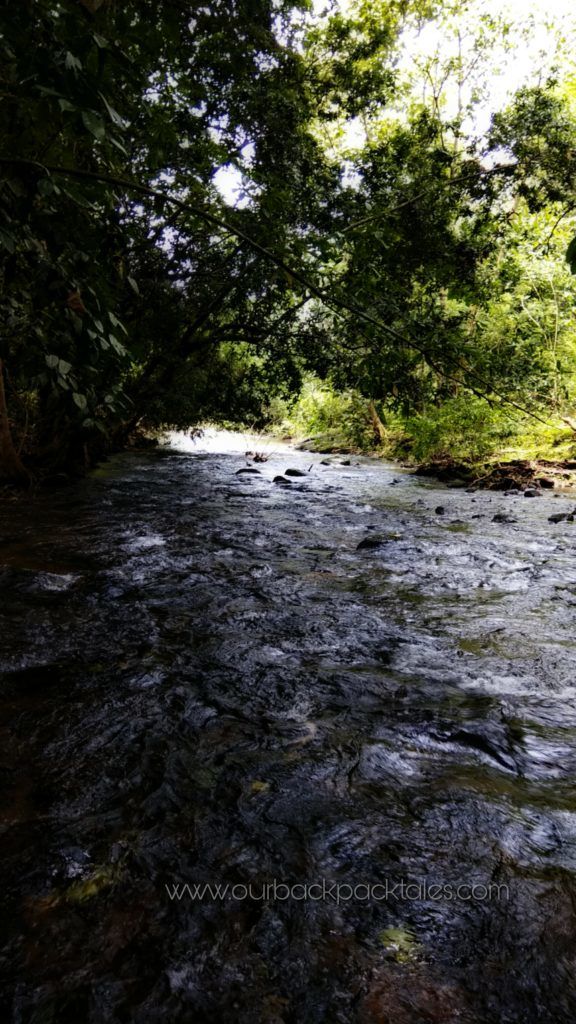 By about 4 pm, we decided to leave. We trekked back the way we came, crossing the streams and enjoying this rare opportunity we got to connect with nature.
This was one of the most beautiful places we have ever been to, so if you plan a trip to Thrissur, Kerala try to visit Athirapally and explore a bit of the local places. It's truly worth it.
Tips :
1. Parking is quite difficult, try to reach early to the location.
2. Entry fees of Rs.15/individual should be paid at the entry.
3. Try trek down to the falls for an amazing experience.
4. Use mosquito repellents if necessary.
5. Know where you are going and do not enter restricted areas.
About Us :
We are Neethu & Athul, a couple travel adventure bloggers. We try to bring out our travel experiences, travel tips & travel stories in our blog "Our Backpack Tales"
You can visit our blog here : Our Backpack Tales