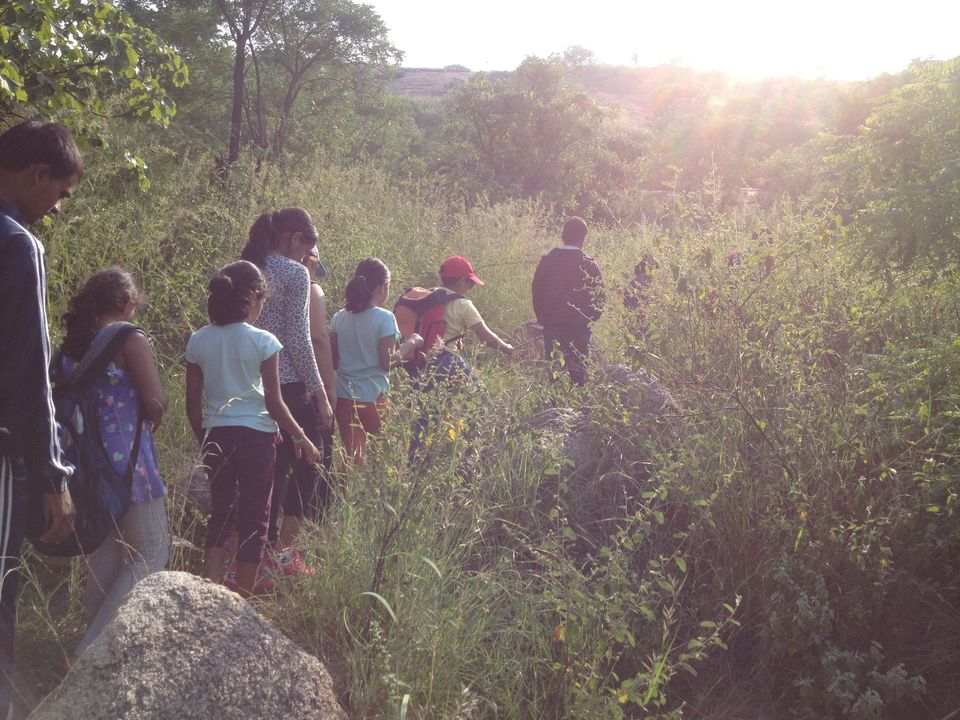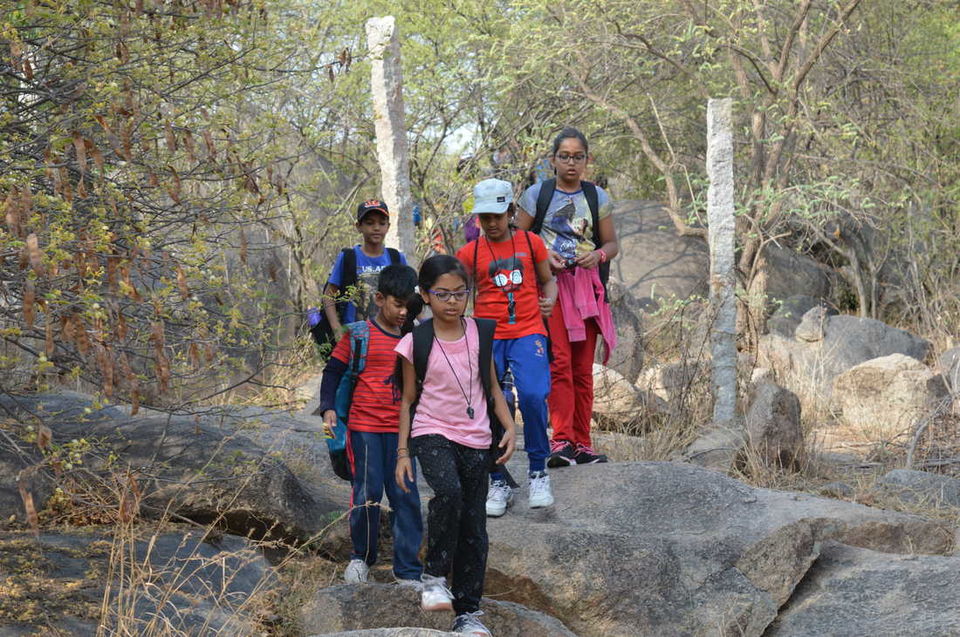 Summer Camp like Never Before!
More Adventure ,More Fun
"Children are disappearing from the outdoors at a rate that would make them top of any conservationist's list of endangered species
if they were any other member of the animal kingdom"
-Tim Gill
Child's experience in the natural world can be as small as touching a plant, sitting under, in, or around the single tree in sight, or listening to the sound of a bird. Spending time in a natural environment has been documented to improve life and learning in many ways. Sadly, such a connection with nature has been slipping away from many of us – and especially so for the world's children.
Reconnecting children with the natural world has few of the following benefits:- Contributes to the physical, mental, emotional and intellectual development of the child. Outdoors provide diverse opportunities to engage children's curiosity, cognition and creativity. Promotes learning and zest for life. Adventure helps children to conquer their fears and build strength, confidence and resilience. Enhances problem solving abilities, imbibes self discipline and inner tenacity. Children nurture themselves and are empathetic towards others. Enables the child to explore oneself, bond with nature and create life lasting impressions.
Outdoor exposure combined with adventure makes a perfect getaway to spend the summer holidays for our children.
Outlife intends to create opportunities that are rich and transforming through outdoor and adventure summer camps. The camps will be a mixture of diverse outdoor and adventure activities that bring out the best in your child and also contribute to their holistic development. It is much like a kaleidoscope. Each piece can be beautiful alone; together they make an amazing sight.
Objectives of Outlife
• To generate a sense of belongingness and interconnectedness amongst children and nature.
• To rekindle the child-nature bond and zeal towards natural surroundings.
• To sow love for learning from natural world and tend the wild within each child.
• To enhance intellectual curiosity and compassion towards all life forms.
• To propel their learning, observing, listening, and feeling skills.
• To encourage children to learn, relearn and unlearn facets about nature that once dominated our surroundings as they rediscover themselves.
• To succor them to explore and discover the magnificence of nature in different perspectives and delighted by the connections with and within nature.
Stay: - Camping tents with Basic Hygiene, Mobile Toilets and Safety.
Safety: - All our Staff is CPR and First Aid Certified. A Paramedic with vehicle will be available at the camp on all days. We have a male and female on sentry duty throughout the night.
Structure: -
The following activities and Topics will be covered.
• Knots and Lashing
• Tent Pitching and Trenching
• Outdoor Skills - Fire, water, Shelter, Food
• Star Gazing
• Sport Climbing and Rappelling
• Valley Crossing and Zipline
• Raft Building
• Outdoor Cooking
• Map Reading and Navigation
• Treasure Hunt
• Team Games
Facilitation Team
The Facilitators range from Adventurers, Naturalists, Army Officers, Outdoor Facilitators and Teachers.
Details of the Outdoor and Adventure Camp
Camp Type: - Nature, outdoor and adventure camp (Residential)
Age Group: - 09-15 years
Duration: - 5 days 4 night residential camp
For any queries Regarding the Summer Camp and registration :
Call :7729988783
Email : camp@outlife.in