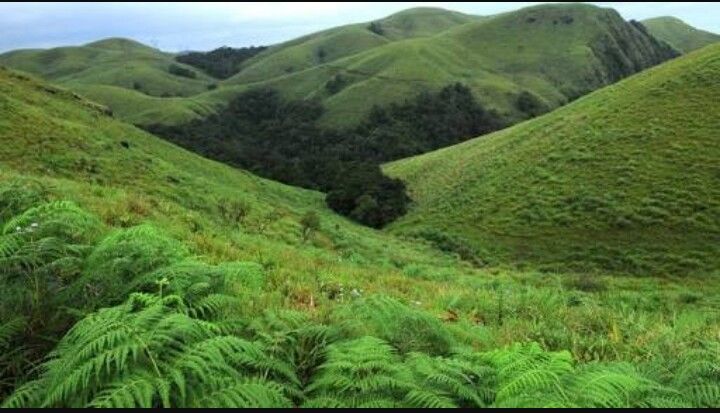 "When you are everywhere, you are nowhere / When you are somewhere, you are everywhere." –
I have always been deeply inspired by Rumi's perception, specifically with travelling. Travel to unleash the issues that bound your spirit, being a nature wanderer is better than having a void in your soul. Sometimes being aimless, not following any certain plans, not expecting the things according to you, accepting the real you and escaping from the daily rush is the best you can do for yourself. No, you are not a quitter, but a traveller indeed. Who is just figuring out life as we know it?
I remember how Charles Bukowski recalls his youthful confusion about why people would give up their lives to thankless jobs and cruel bosses. "People simply empty out," he wrote. "They are bodies with fearful and obedient minds. The colour leaves the eye. The voice becomes ugly. And the body. The hair. The fingernails. The shoes. Everything does." I always wanted to become a free spirit wanderer. I remember how lucky I was that immediately after my graduation I got a job in a start-up with a good salary. I do remember that my parents never forced me to get into that 9 to 5 trap. I remember being afraid of these strict routines and refusing the various job offers. I remember it all. The dilemma of being confused always. Should I do this course or pursue post-graduation without any distractions. All of a sudden, life became so low. I felt lost, alienated, detached with worldly pleasure. All of a sudden being stable, getting a good job, academics nothing matters to me. You know if you really wanted to get a life, you gotta do something about it. If you really aspire to become an old person without any regrets than learn to do things which really makes you happy.
For me it was travelling. The very much life or call it nature lies in movement,  complete silence is equal to death. To get away with this dullness I seek homage in 'God's Own Country', Kerala.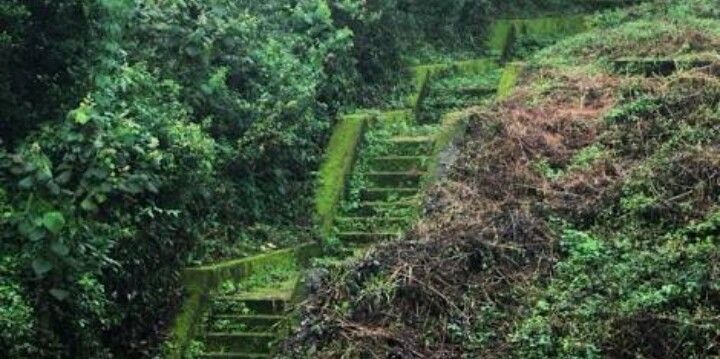 Image courtesy: team-bhp.com
'Gavi, an eco-tourist spot in Kerala is a must visit for nature's lovers. Mainly known for its wildlife, preserved in the natural scenic beauty untainted by the mighty hands of modernity'.
I read this somewhere on the internet, the next thing I did was to pack my back and rushed immediately. Railways have always been the cheapest option for me. So after long hours of travel, Kottayam Railway Station arrived. After that, I travelled more and finally reached my destination, Gavi
At first, I was awestruck pristine forest heaven. Travelling solo always gives us the opportunity to explore more. This beautiful village offers me a complete acquaintance with the flora and fauna of its region.
I enjoyed the spectacular view of the Gavi Lake and the adjoining forests, but I wanted a bit more thrilling experience.
Kuttikanam was the place where all the adventure awaits. I have never walked this much, but the blissful greenery, gentle hills were a delight to my first tracking experience. My guide suggested that tracking should be the first thing to do and so I did that. As I walk closer to the sheer beauty of this place, the scenic grace of nature captivates me. I was not worried about my future, I was breathing in peace without any fear. I have never seen so much greenery in my all life. Suddenly, things were much more clearer to me. I might be too young to rush into all these complicated things. Age is just a number, after all, I realized what I was lacking. My spirit guide, call it a muse or simply an inspiration, that was absent. Learning to live with my real self, alone in my solace was truly resurrecting. I continue with my journey, the Pullumedu Peak offers a beauteous glimpse of the renowned
Sabarmala shrine. The night camping with another tourists taught me how beauty dwells in the darkness more gracefully. Unlike the 'Garden of Eden', there is a beautiful garden created near the pristine Gavi reservoir harmoniously adorned with plants and flowers. This revitalizing wonderland encouraged me to forget all the disputes in my life. It was there when I realized,how important it is to take things lightly and positively. Worrying is a sheer waste of time for over things that might never happened.
Also,there was a famous plantation town, derived its name from Peer Mohammad Sufi saint. Peermade is a outspread panorama of Tea, cardamom, rubber etc.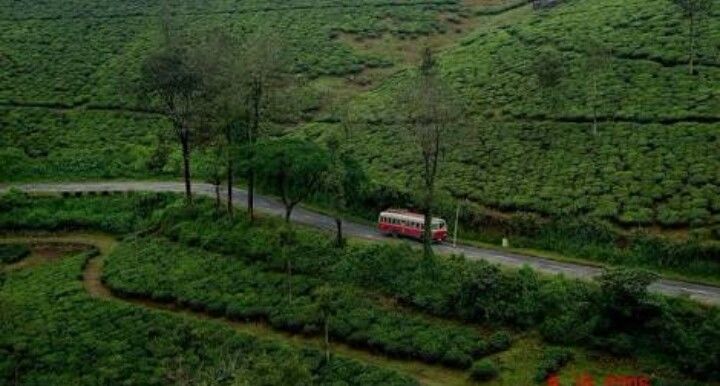 Imagecourtesy: kerala.com
The sculptural rocks and incredible hilltops of this suburb fabricated a notable experience.
----
A blissful paradise: Gavi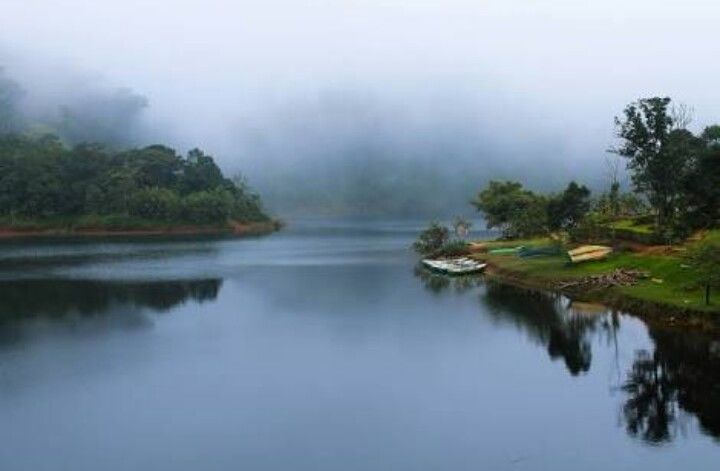 Image courtesy: triponlife.Wordpress.com
The suburb is at the eastern extreme of the Pathanamthitta district, Kerala, India. The abounding forests procure a unique wildlife diversity. From tigers,elephants to Nilgiri Marten and a lot more. For a nature experimenter Gavi never deceived. The bird enthusiasts can also find solace here,as the village has 320 species of birds. From the great Indian hornbills to kingfishers, for a bird lover Gavi is the place for you.
Adventure wanderlust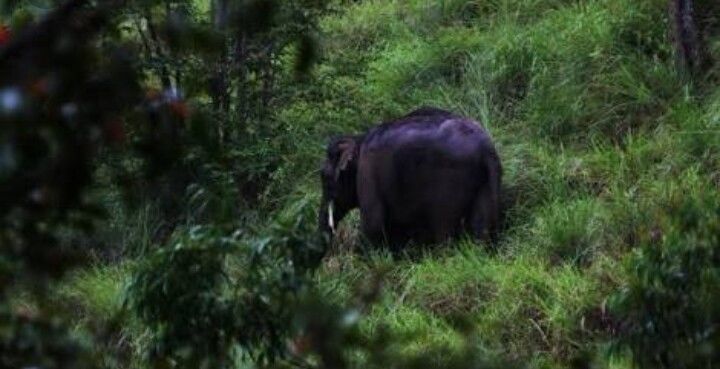 Image courtesy: team-bhp.com
This place is a mystical heaven, it serves as a base camp for deep jungle trekkers lovers, nature lovers, research students and for a bird-lover as well.
Thekkady is one of richest wildlife reserves in India and spread across the entire plantations and hill towns that holds great opportunity for treks and deep mountain walks. The ambrosial of spice plantation, never-ending hills countless number of elephants, everything sums up the scenic beauty of nature. Peermade and kuttikanam are also beautiful sites to unleash an extraordinary trekking experience. All these place comes on the way to Gavi and are easily reachable.
Accommodation
The Green Mansion in the lap of nature is lavishly blessed with greenery.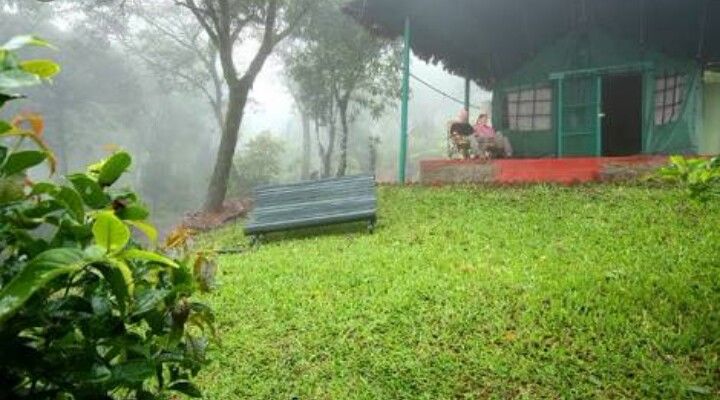 Image courtesy: travel.siliconindia.com
The Swiss cottage is also peaceful alternative, tents under shaded topside, privacy among the woods is also a true ecstasy. Camping in nature's nethermost secret is a stack of solace for any traveler, the bonfire, cozy and chilled night-time with new friends is an unforgettable experience. With two official camping site in the village pleasurable memory keeps on generating.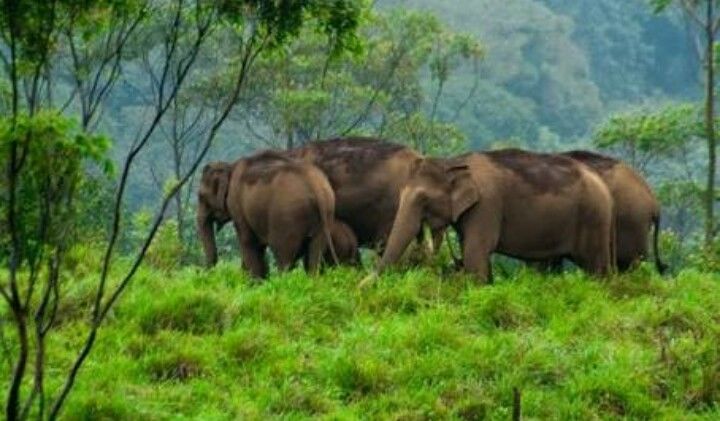 Image courtesy:unexploredplacesinkerala
Traveling to Gavi was like rediscovering my lost soul,this blithesome experience was absolutely peaceful to me. I pacified with my inner battles, the contemplating aura of the place will remain immortal in my mind