It was August month. Got holiday on 15th August and I was in Kolkata. So, bought train ticket from Sealdah to NJP (a over night train journey). Alas !!! My ticket was in WL 1 and it did not get confirmed. Hence, changed my plan and went to Dharmatala to take a bus from Kolkata to NJP.
The night passed by. Morning at 10 am, I was at Malda and it was more 5-6 hours jouney. The road condition was not good.
My destination was Palmajua, a small village in the lap of Himalayan mountains. I booked a resort in Palmajua and we decided, the owner will come at the station to take me to Palmajua. The train story you know. I was coming by bus and my mobile battery was low. I switched it off. At 2 o'çlock, I switched it on and talked to the owner about my late arrival. I reached at Darjeeling More at about 5 o'clock in the afternoon.
The owner was waiting with car at Salbagan. I took an auto and reached Salbagan. We started for palmajua. The road was awesome. I was happy that I am travelling the road at night (because I was not figure out the hilly tough roads). He was an expert. On the way, we stopped. I had coffee and he took a drink. Chilling outside….wrapped in jackets, I am enjoying the weather. Owner's wife sat beside him in front seat of the car. She was so beautiful. A mid-aged woman with straight blonde hair and red lipstick. She bought chicken and eggs. I was laying back.
The car was running…at left side mountains and other side deep khad. Pahari flowers, chilling weather, clear sky, what an amazing surrounding!!!
It was dark outside. A small village came…Nepal border. Already a group came to the resort and they were asking for food, what they were doing…etc etc we chat over journey. A rabbit passed by. :P
We reached at resort at 9 pm.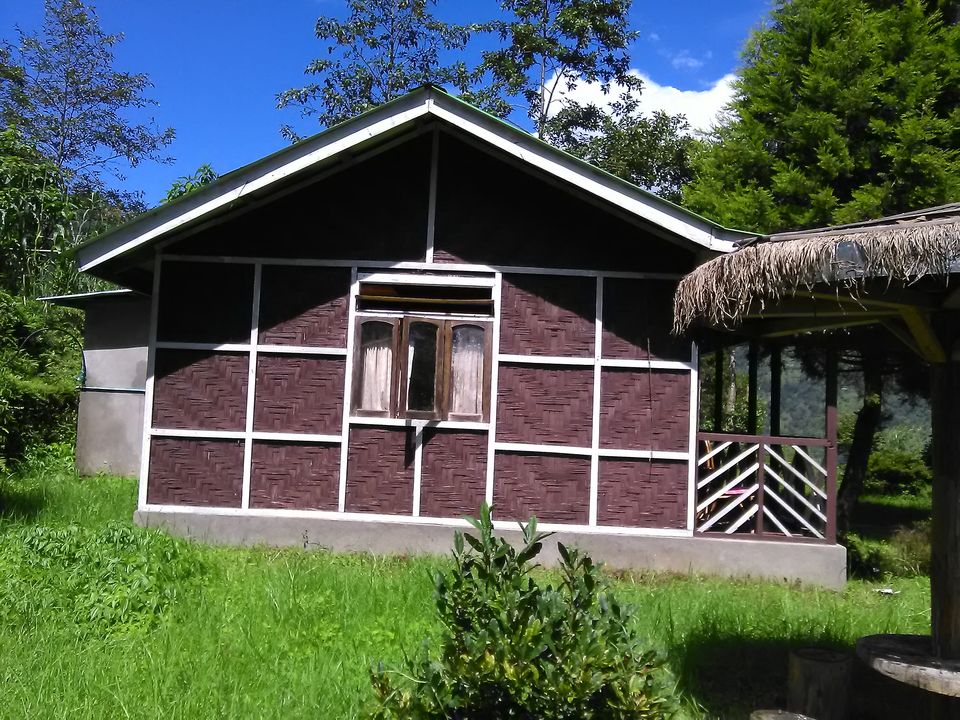 Owner's house! I was guided to climb up on stairs to reach my room. A small room made by bamboo with attached washroom and an amazing balcony from where you can hear water's running sound all time. A river is running beside the house. What a romantic night!!!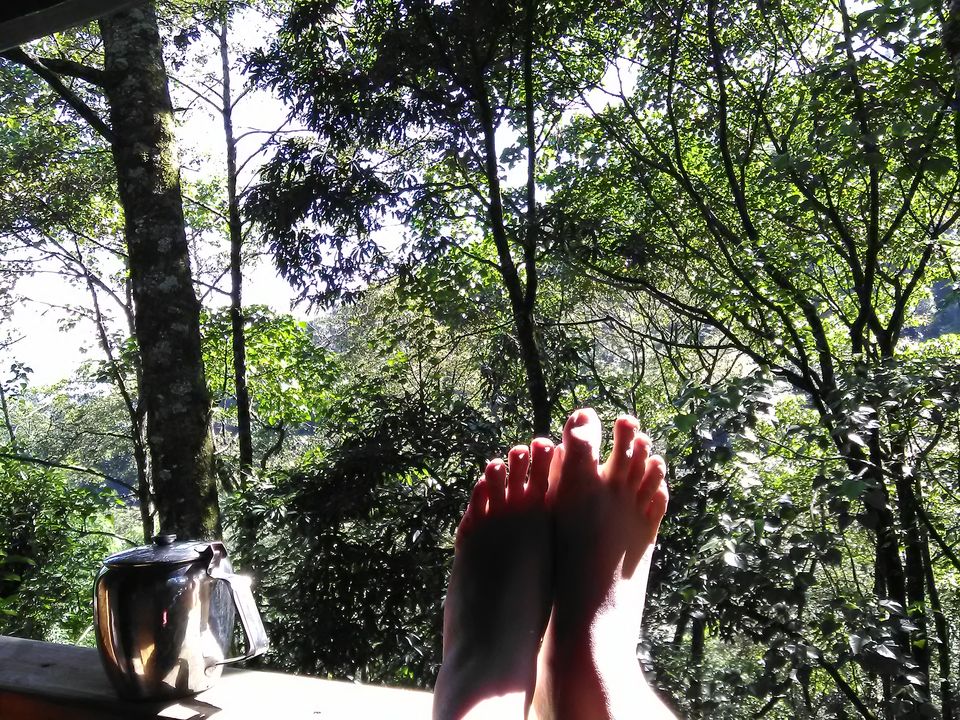 I freshen up, took dinner and slept. Early morning, a boy came with Darjeeling tea. I sat at the balcony and had 2-3 cups tea.
Took my camera and went out.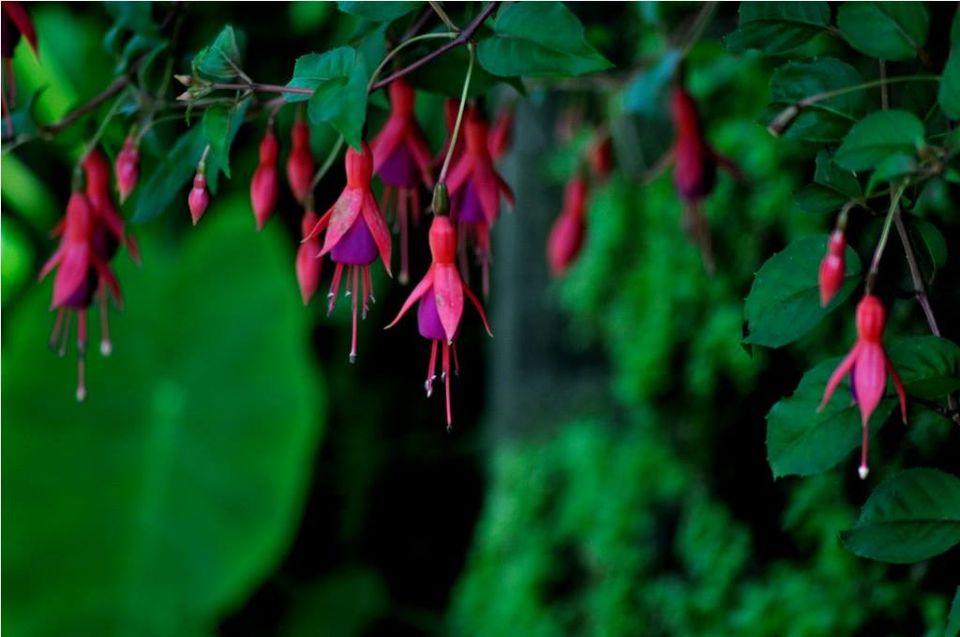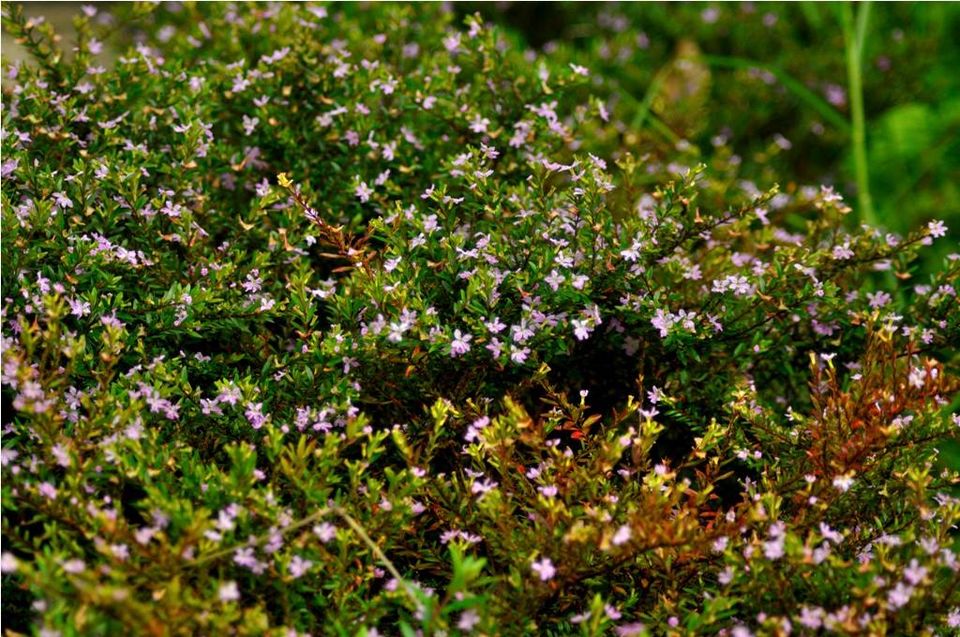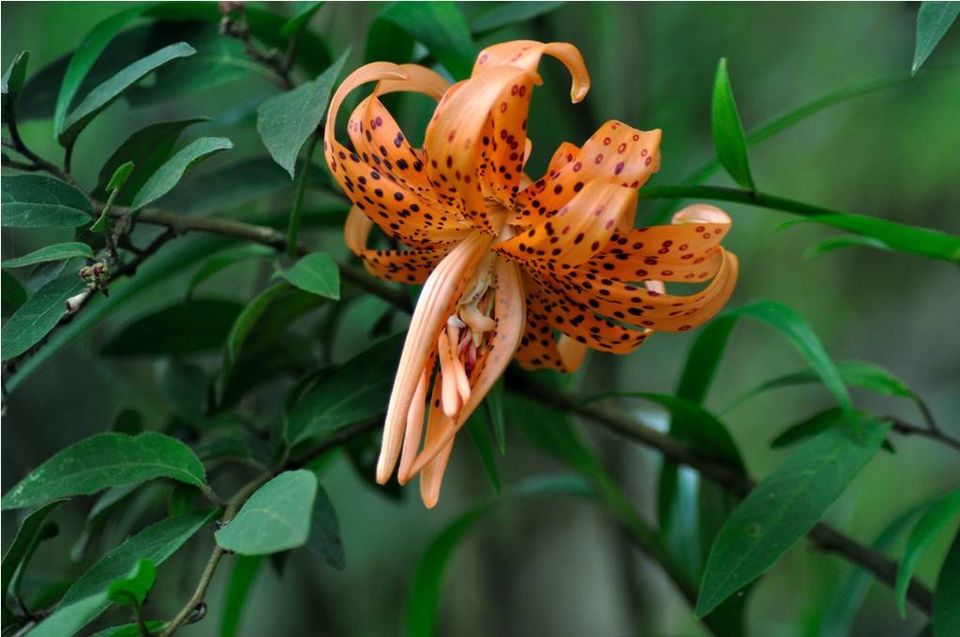 A group came, I told. They were in another room and they were in 6. They had fire box at their room . They were enjoying, singing songs and someone playing guitar. :D
I was in photography. On the road, I met a man. He is a driver and his house has a long balcony with several flowers.
Anyway, I walked down the road and explored the mountain views.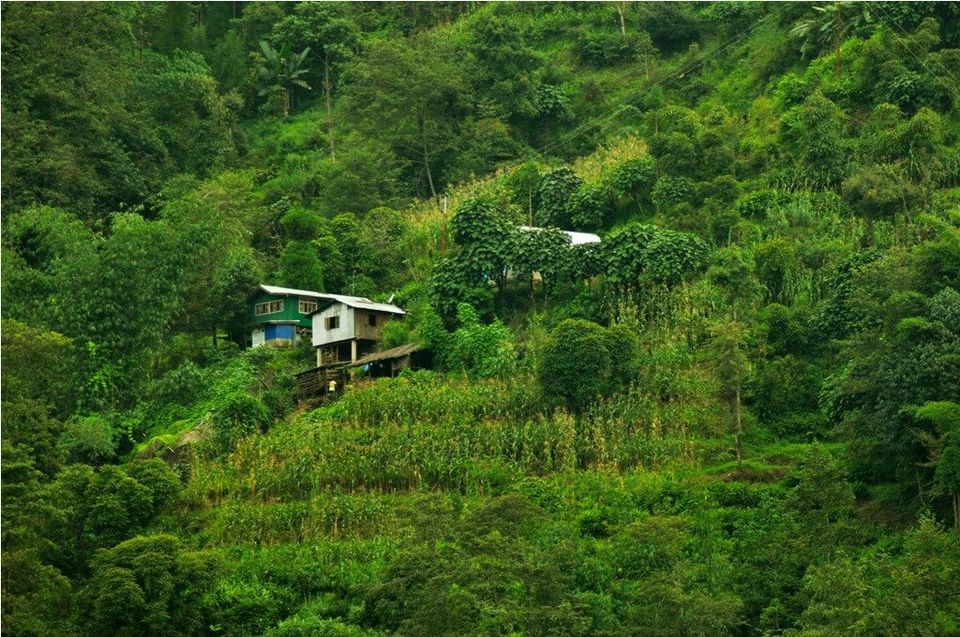 A man suggested me to trek down to the river running in the deep forest. I started. After 1 hour trekking, I reached to the riverside.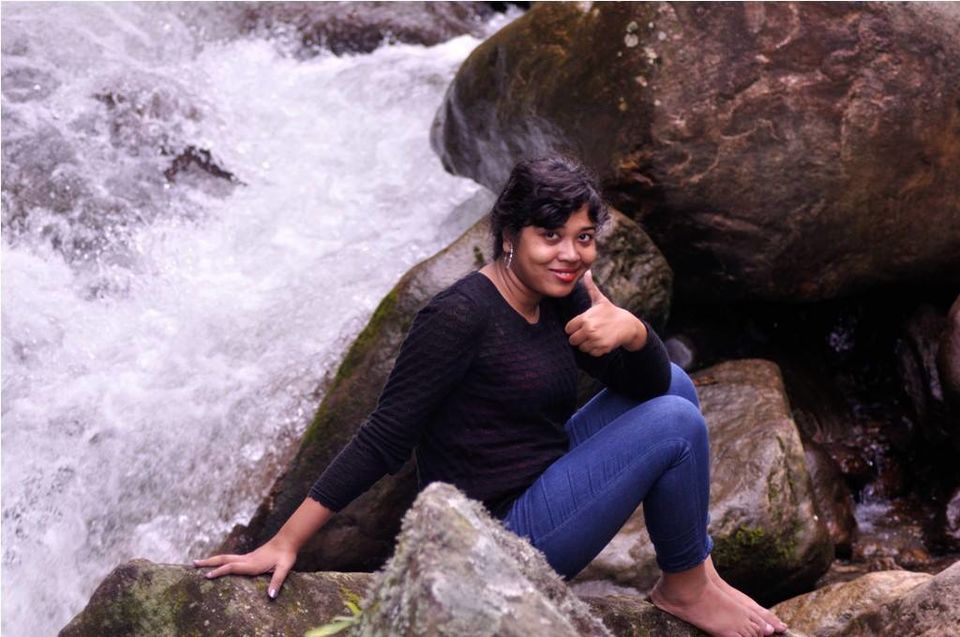 Then I climbed up and sat on a veranda. The rain started heavily. I was enjoying the rain, the chilliness, the cold. A dog also took shelter beside me on the veranda. It was evening! Darkness comes in mountains suddenly. I went to my room.
Had chicken, bhindi, rice, daal in dinner. Slept. Next day I started my journey for Rimbik. I will tell you the story in a different section. Bye. :D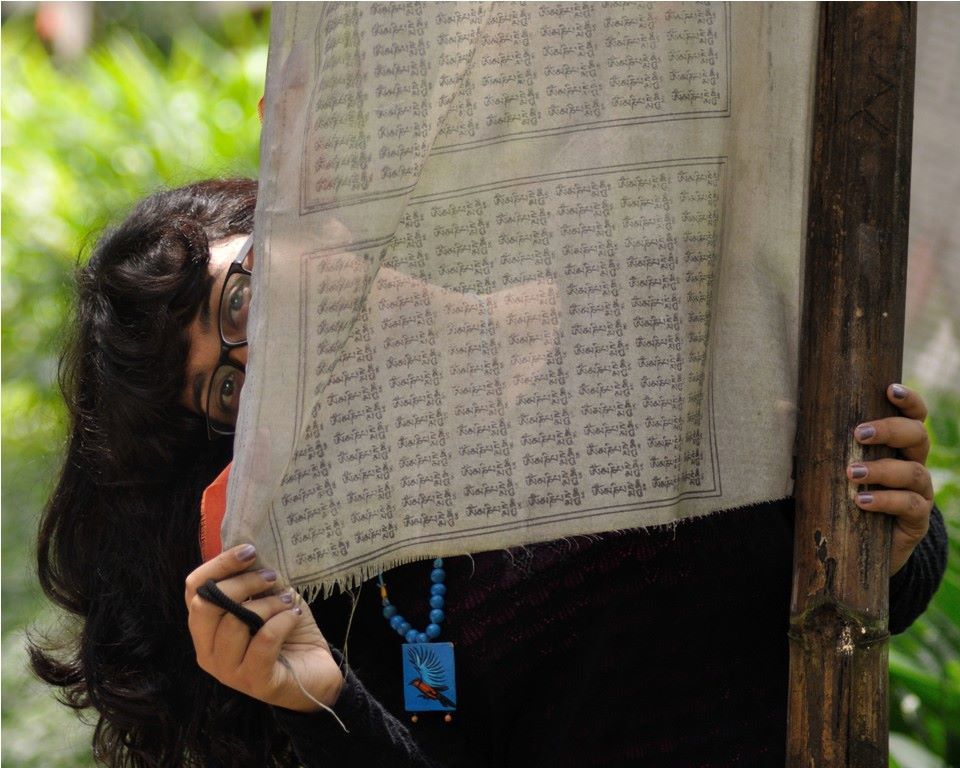 Palmajua is a less populated, less crowded small village in Singalia National Forest in West Bengal. Only one resort (Singalia Jungle Lodge) is there. For deep jungle and mountain, visit this place.