Akbar the great emperor during his reign enriched India by making contributions in various facets of lifestyle. Architectural wonders has been a major contribution, the the palaces and forts are a testament to the great deeds of the emperor.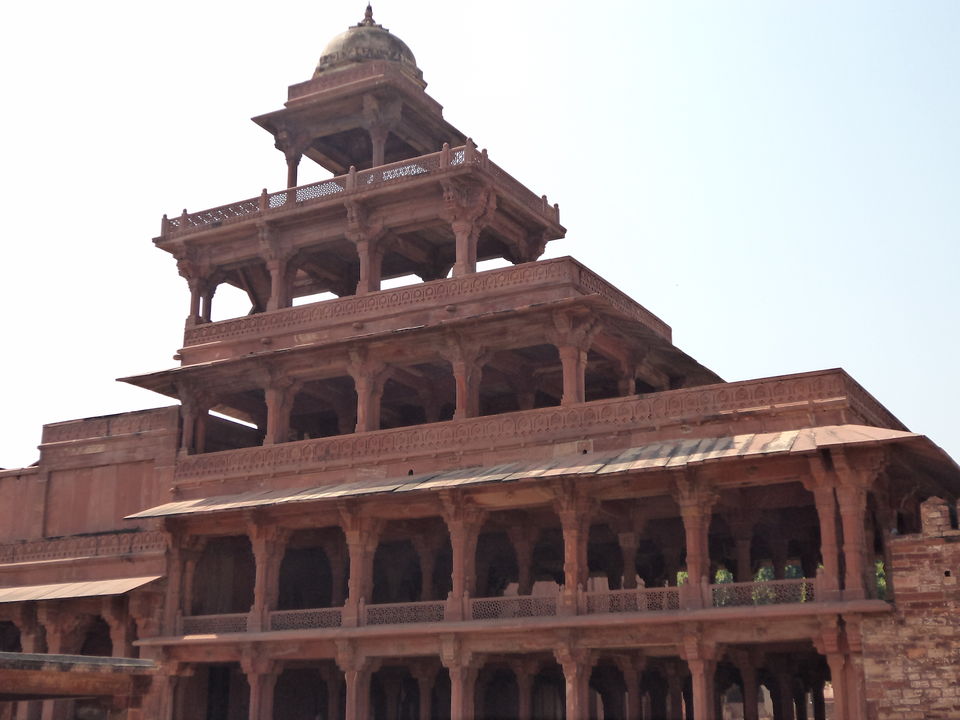 The Panch Mahal is a five storey palace built for residential purposes of the King and his wives. Being a secular ruler, he married three women in his lifetime each belonging to a different religion. But his beloved was Jodhabai who gifted Akbar his son.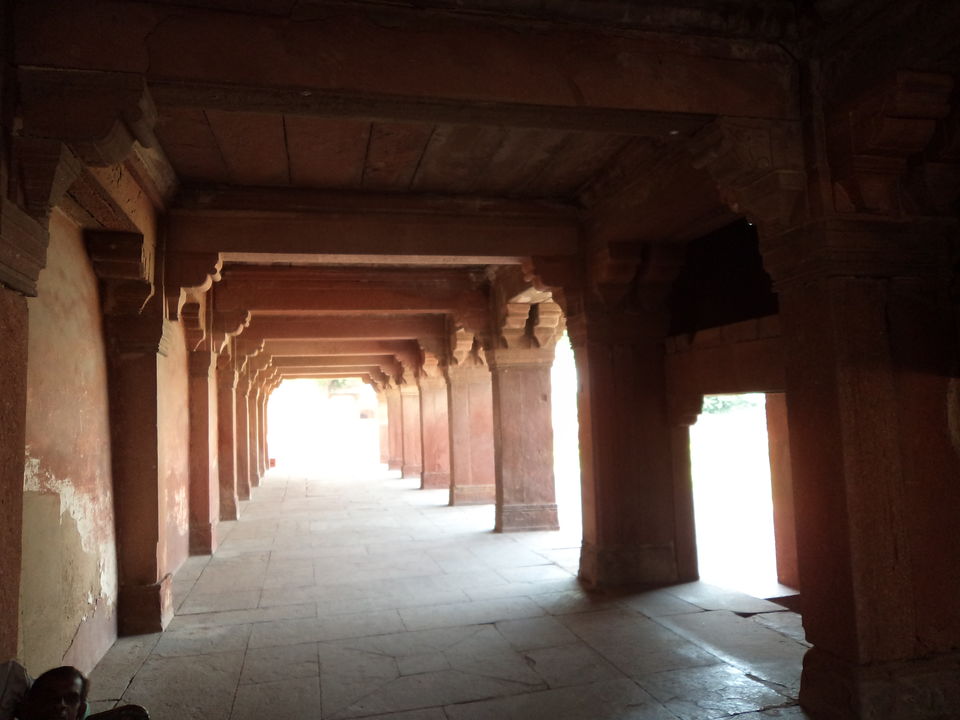 An entry fee of Rs 10 is required to enter the place. Its a huge expanse built entirely of red stone.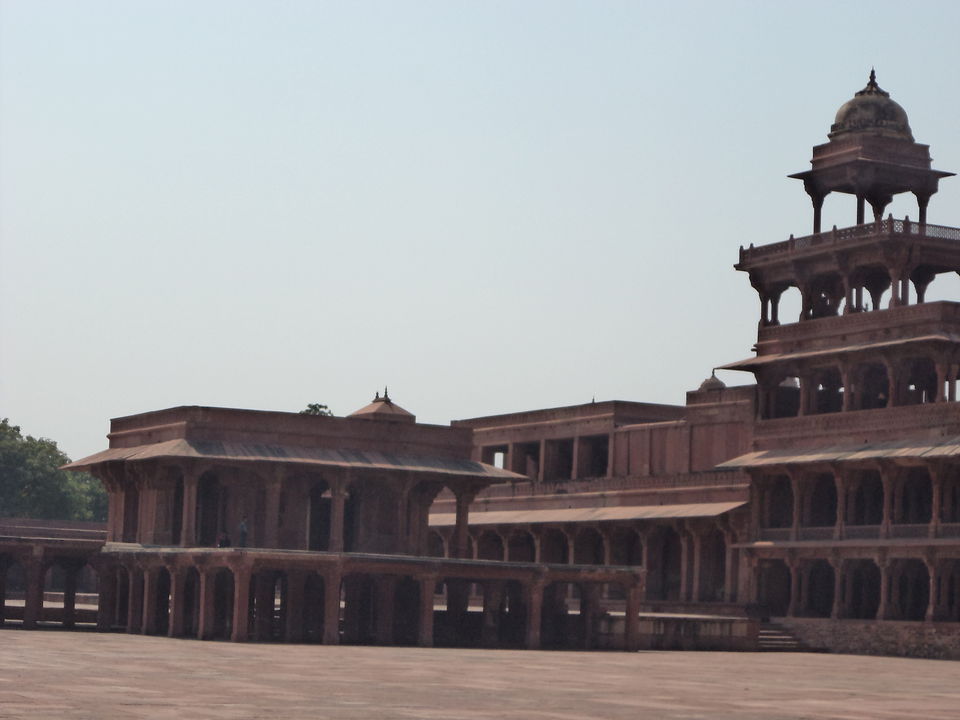 It has been meticulously designed, where each pillar is smaller than the lower one giving a pyramid like structure to the palace. There are 84 pillars in the base. There are no doors, they were supposed to be layered with heavy silk furnishings. From the top of the Mahal, which is now restricted one can view the entire city. From the top, the king and the queen used to enjoy various amusement programs.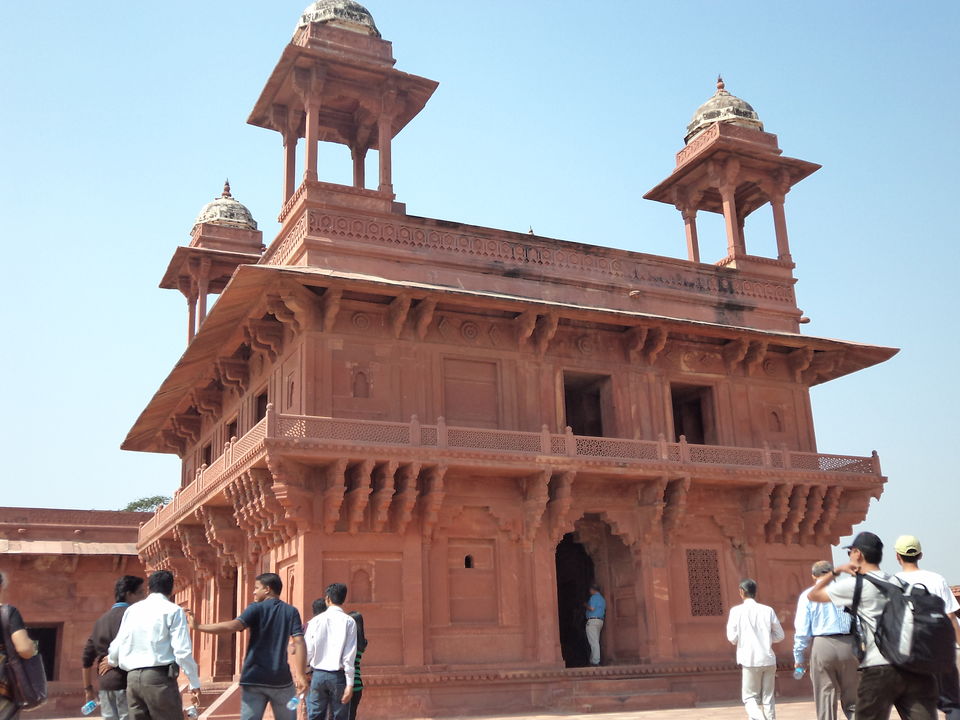 The great singer Tan Sen was patronised by the ruler. A seat in the middle of a water tank with fountains had been especially designed to provide the ambiance for the program. This is known as the Anoop Talao.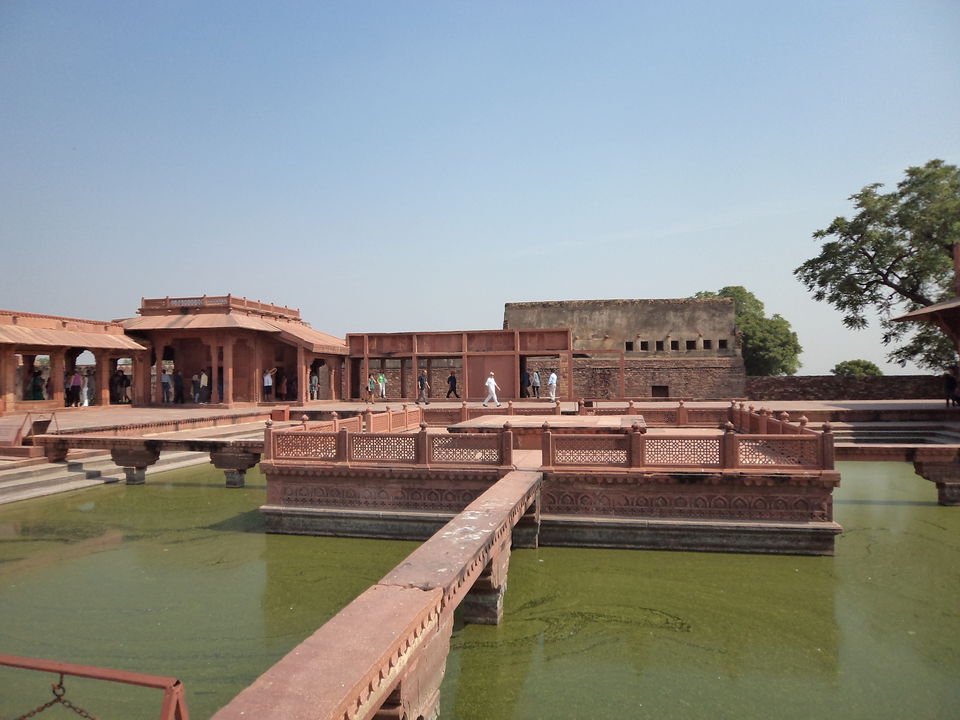 The palace dedicated to Jodhabai is huge in relation to the other queens. The in-palace has been segregated into summer and winter sides.