Just another normal day at work until I came across this post on Facebook inviting photographers to cover the Wari Palkhi Yatra. That was the first time I ever heard of it and I was like…'Wikipedia, here I come!'
About 5 min into this and I already signed up for the Pilgrimage on foot. I decided to walk only the 25km stretch from Hadapsar to Saswad along with the Warkaris.
On 'the day' I woke up at 6am, earliest of all the weekends I could remember, and upon reaching the place I realized it was not so early after all. Roads full of Warkaris warmly welcomed me.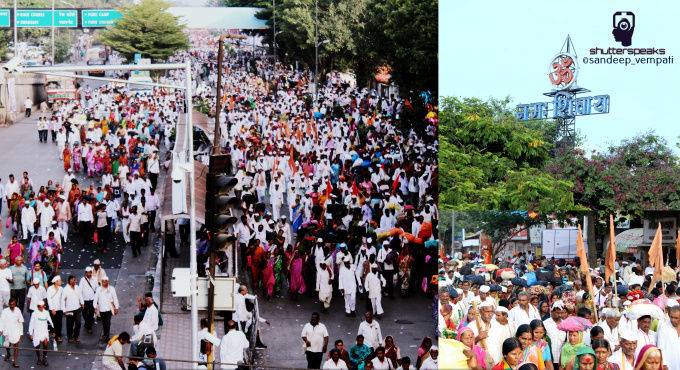 It is a very well organised annual procession. People from across the state join one of the two Palkhi routes that only meet twice in the week long journey. Many voluntary services are at the disposal of these Warkaris to make sure their pilgrimage keeps moving smoothly.
Traffic, as I noticed, was diverted that day with the exception of 'Home on wheels' that follows these Warkaris. And for those who do not have such arrangement, refreshments are made available by many people en route. It is quite a sight to watch.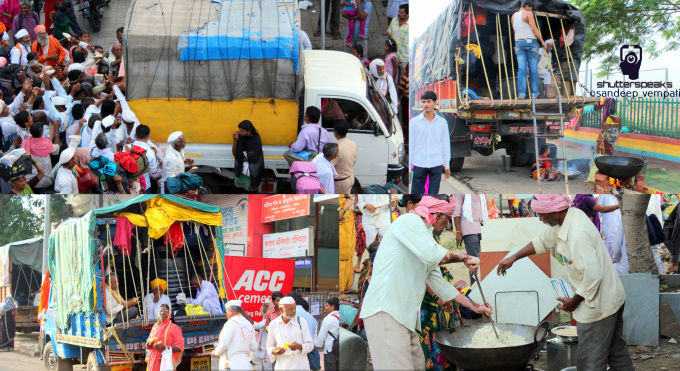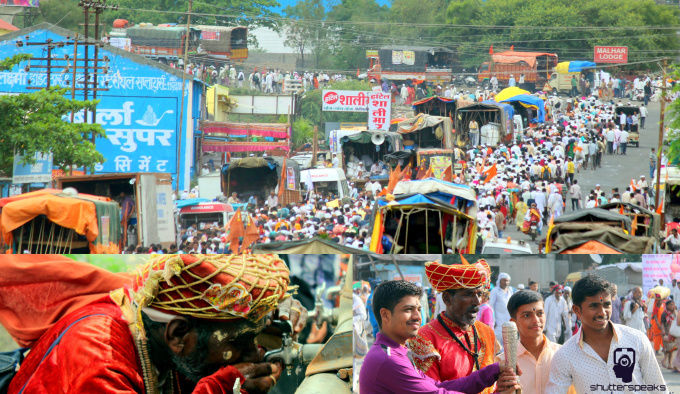 The entire surroundings will be filled with the chants of 'Gnyanoba Mauli Tukaram', one of those rare bhajans I was soon attracted to. Pilgrims occasionally take some time out to relax and have some refreshments after having walked for miles together.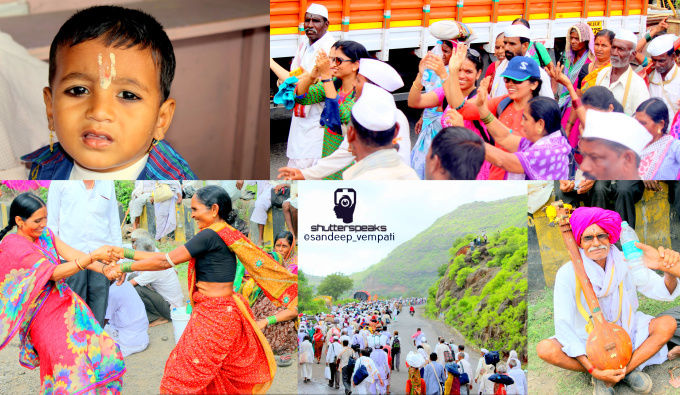 The route I took was via the beautiful Dive Ghat and just before we enter the ghat section, most of us had a break. There was a temple too at that location and this has easily stopped people from moving anytime soon.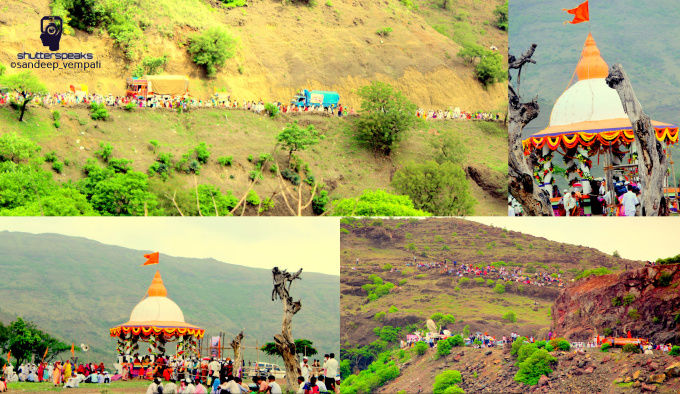 The large procession also proved profitable to many small scale vendors and to those with a good brand placement. Smart move Vodafone!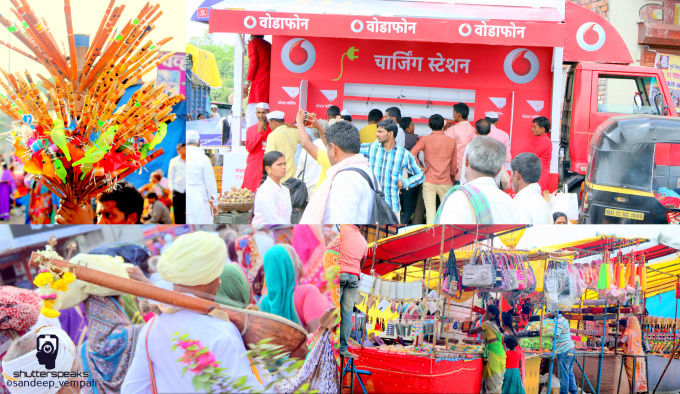 I never realized when I had completed my set target of 25km as I soon saw the Saswad bus station board right ahead of me. I wish I had gone all the way to Pandharpur and have spent more time with the pilgrims. Nevertheless it was a truly good experience.
With some beautiful memories & countless captures, I started back to home.