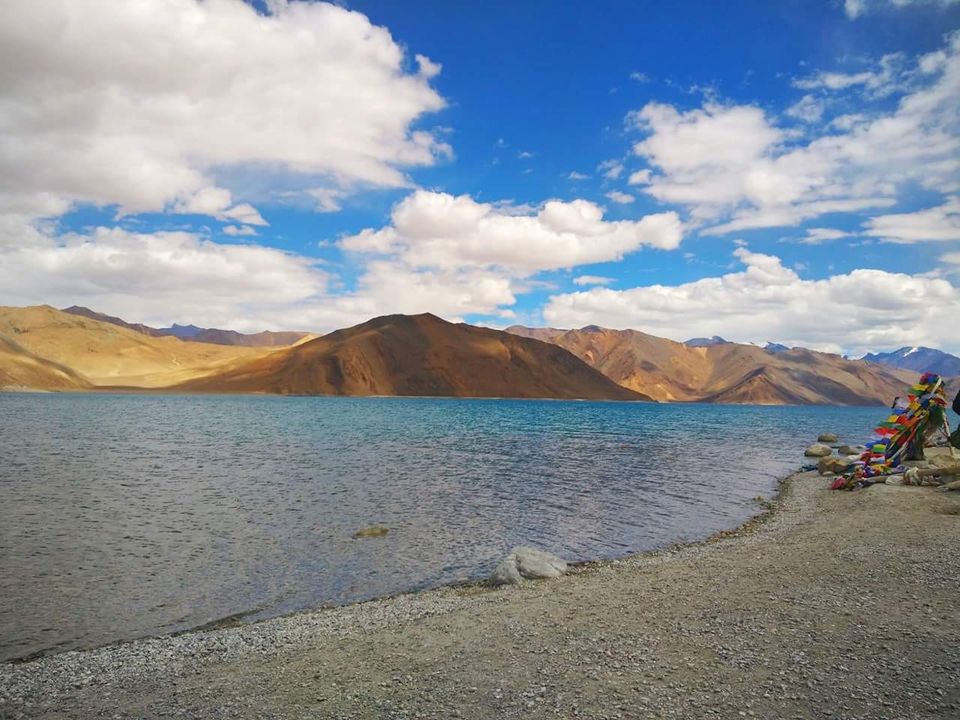 Ladakh in itself holds a lifetime of experiences for anyone who comes here seeking adventure or peace. Not only this place but roads leading to it are equally beautiful. The aura of this whole place is unique, with chocolate brown mountains all around with limited vegetation and yet the landscape is not only beautiful but looks complete in itself.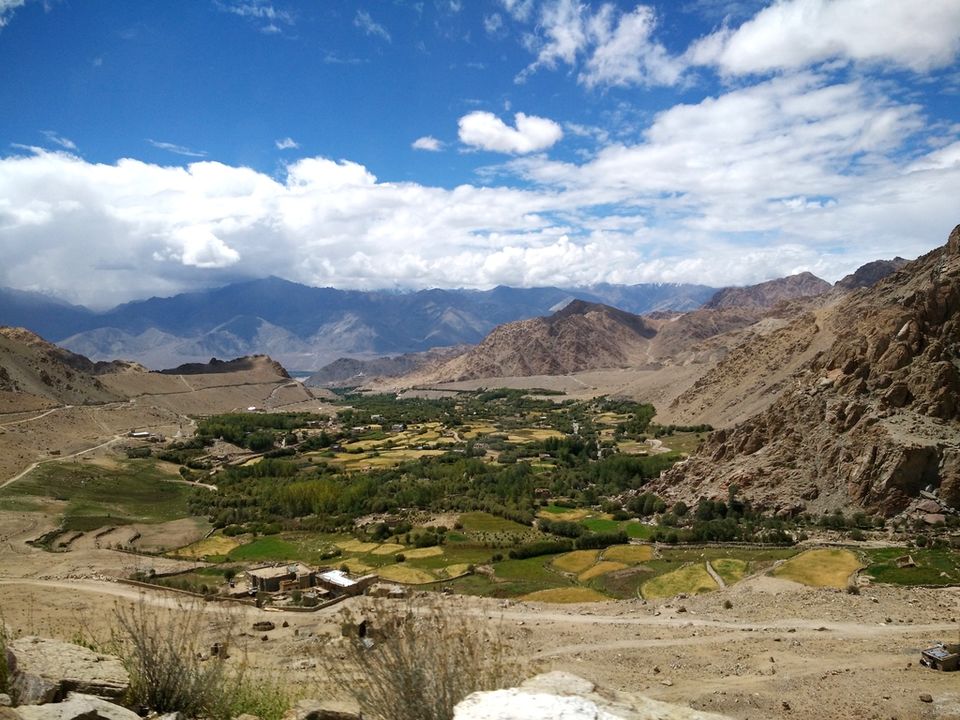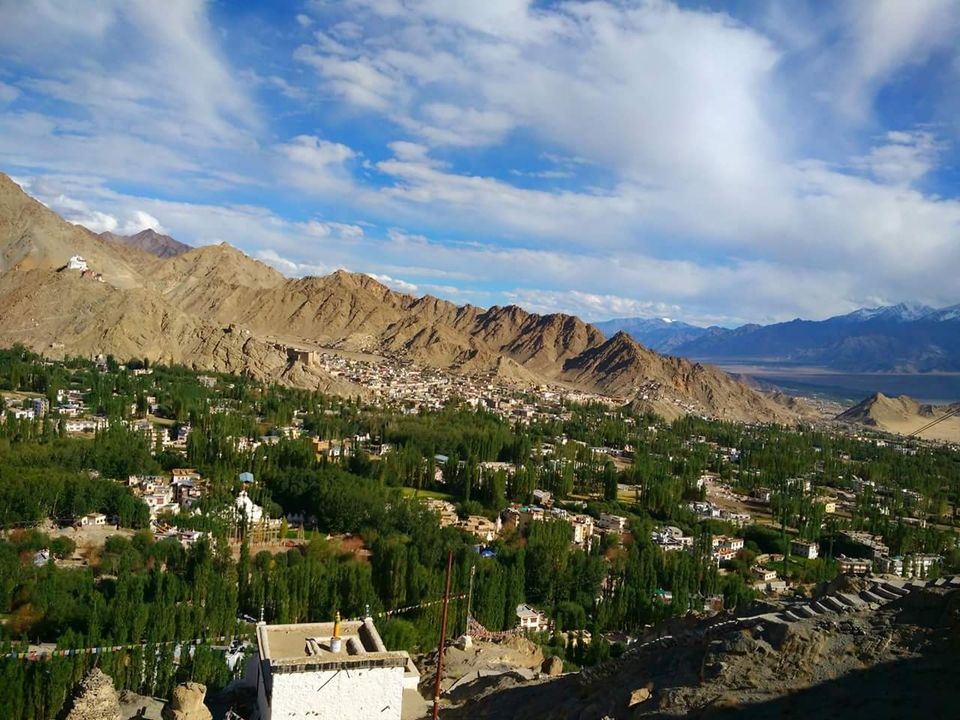 When at first you enter the territories of Ladakh, the view is completely different. We happen to take Srinagar to Ladakh route (NH1), where we crossed lush green mountains, places like Sonmarg that looks picturesque and then we entered a territory where it's hard to find greenery. But with white clouds taking a stroll in deep blue sky, light brown mountains all around and Indus River flowing along the road made this transition smoother for us.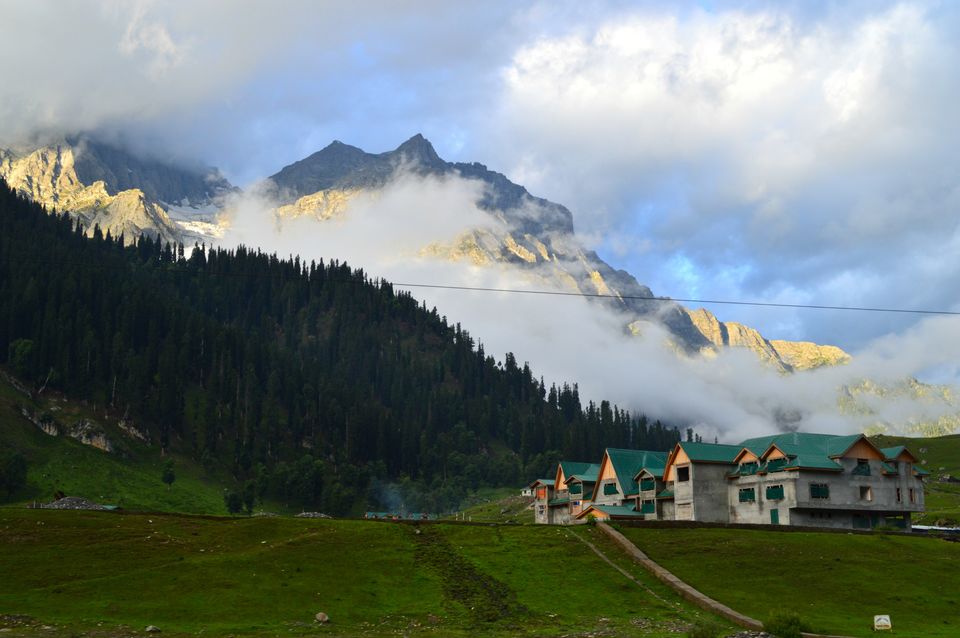 We crossed various stupas, monasteries in between, for which Ladakh is famous along with the much talked about Magnetic Hill. It is said that the hill has its own magnetic area which exerts a pull on vehicles by displacing it from its original position. People stop by here to experience that gravitational force and even air-planes needs to keep a safe distance from this hill. (Though, we did not feel anything like this. Perhaps it requires patience as well).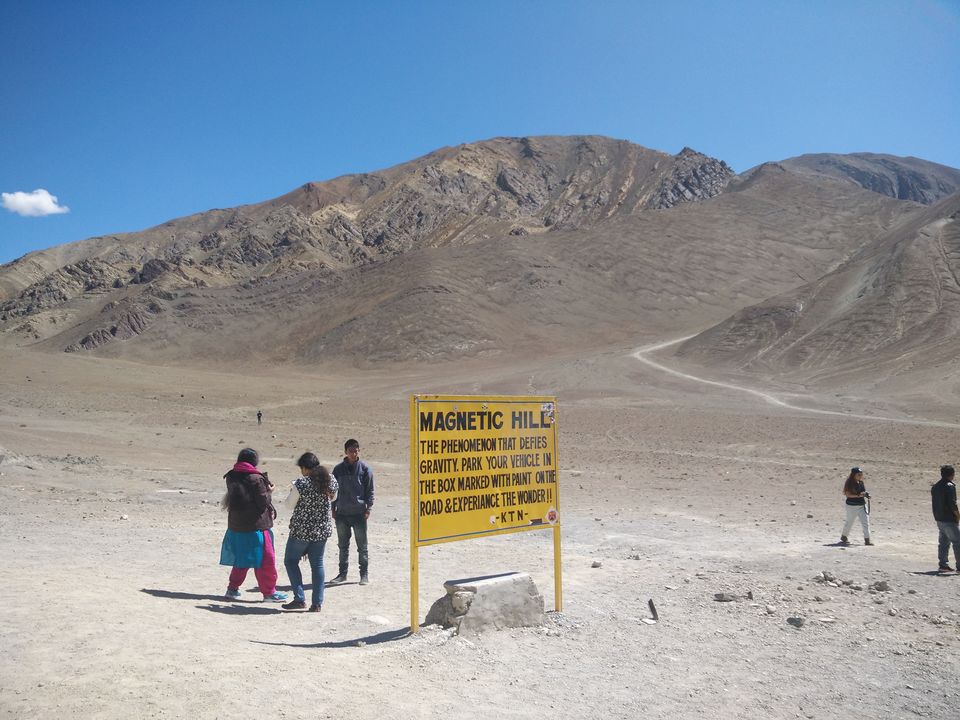 We visited many places in and around Leh which includes, Shanti Stupa, Kali Mandir, Nubra Valley, Khardung La pass and Pangong Tso Lake. All these places have their own exclusivity but what enthralled me the most is Pangong Tso, which seems like a masterpiece painted by nature itself with those perfect strokes with a blend of its most beautiful set of colors. It is a breathtaking 5-hour drive from Leh to reach here, with the entire route to this destination being the epitome of scenic beauty.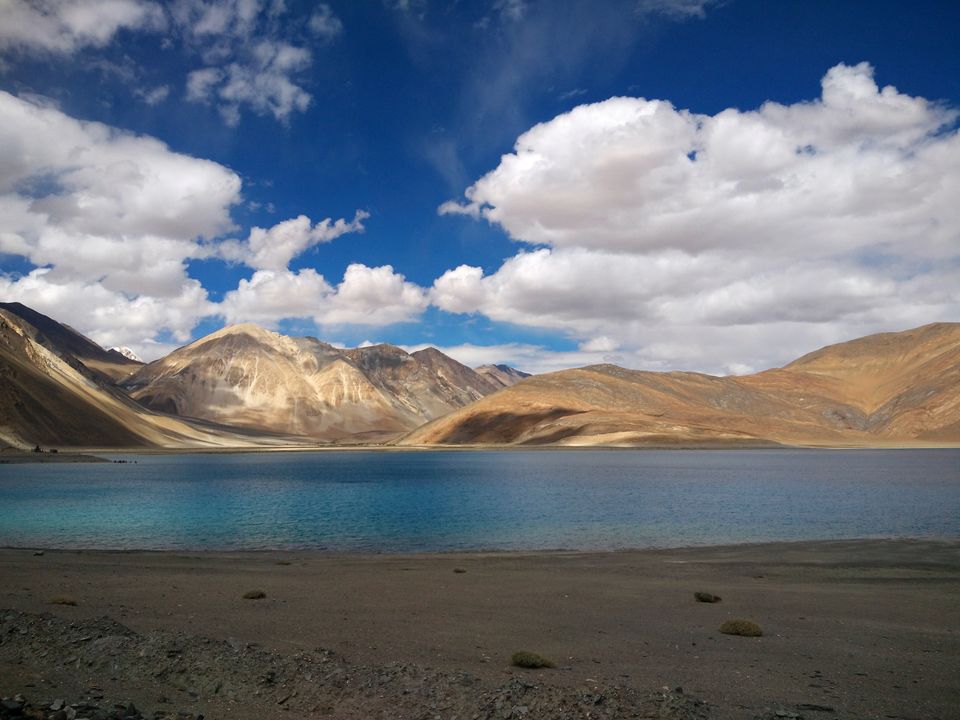 While driving towards the lake, there comes a point which gives travellers a first glimpse of Pangong Tso and this point is worth taking a halt at, to capture that first sight of the blue water surrounded by smooth light brown mountains. For some reasons, the color of this lake is so attractive that you can spot it from far distance as well and it indeed stands out among everything else. What makes it even more beautiful is its crystal clear water and a dark blue sky above it with clouds wandering around. There is no plantation around but still you do not feel that missing element in this perfect painting. We drove around the lake for quite sometime and it made us feel like a part of this masterpiece, roving inside.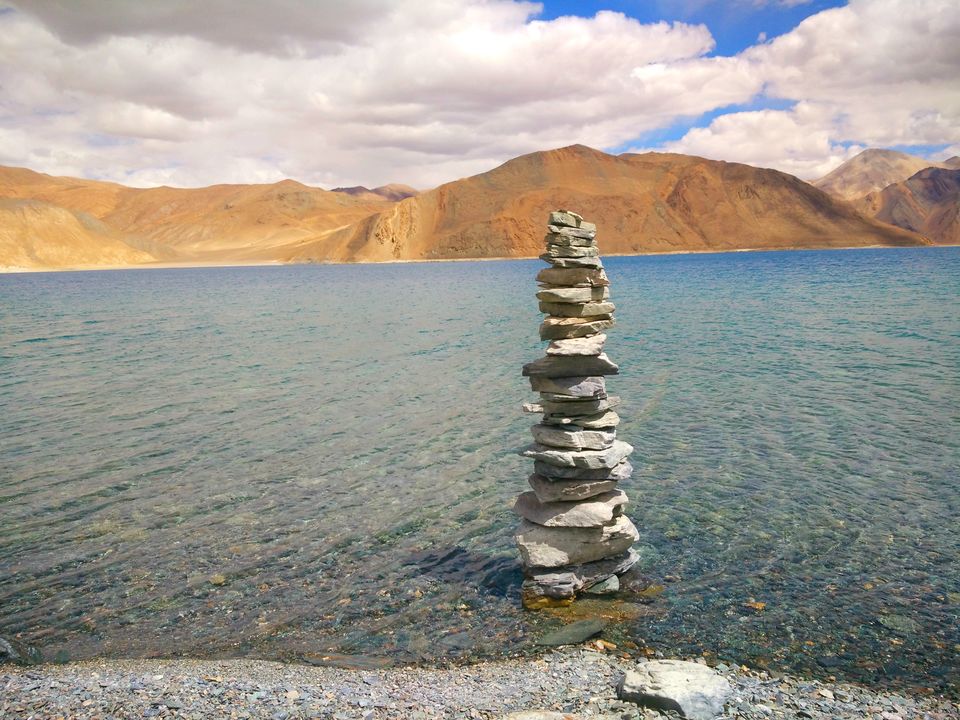 In case you are keen to see the night view, there are various travel agents there who can accommodate and provide you a camp at an additional cost. You can set up your camp and enjoy an evening sitting besides the lake and witness the magic of changing colors during sunset.
We happen to visit this place in the month of September and it was pretty cold even during the day. In case you plan to stay back at night, make sure you are well equipped and carrying enough clothes and blankets of your own as well. We chose to drive back but I am sure the night view would be equally mesmerising with a reflection of infinite stars falling on the crystal clear water and maybe spotting shooting stars in between. Hopefully, I will get to see this view as well because this place is definitely worth another visit.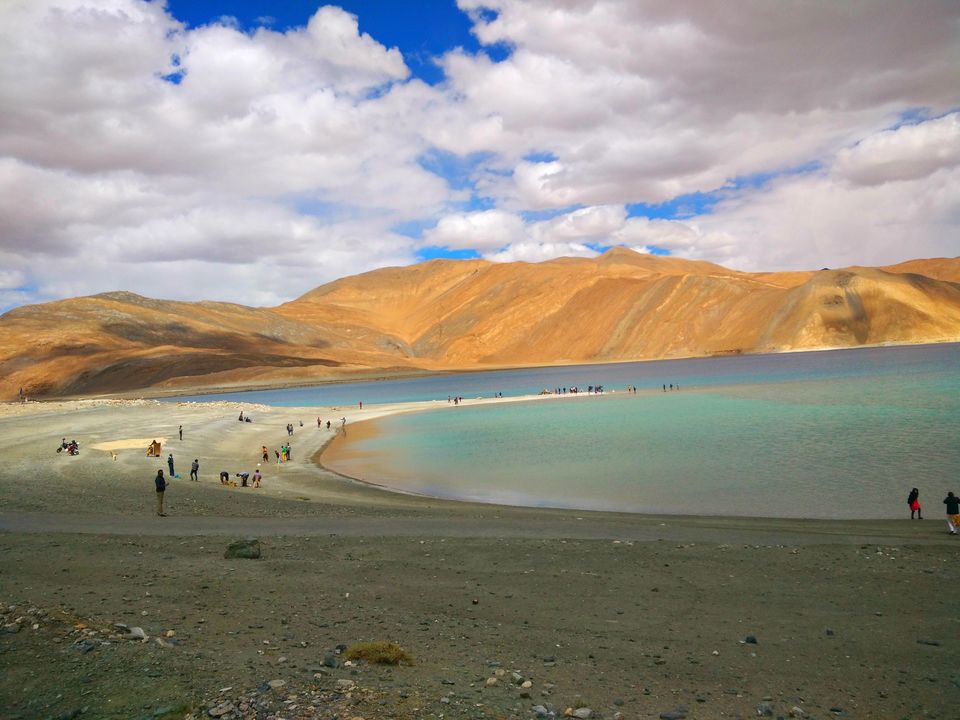 What makes you a bit disappointed here is the commercialisation inspired by just one Bollywood movie. At every step, you will get a café named after the characters of Bollywood flick 3 Idiots. Commercialisation is important but not at the cost of beauty of this place. With current scenario wherein a lot of tourists do come to enjoy mother nature here but leave this place with a lot of dirt which does affect the beauty of this place.