For when you're in search of solitude and solace, connecting with nature and rejuvenating from the humdrum of life – Pangot is a dream-come-true..
If you are a nature junkie, this hidden gem can be your next big exploration and all-around breath-taking experience.
PANGOT is a small village located 16 kms away from NAINITAL. Life here in Pangot, is tranquil and quiet. This place is less crowded and there will be no network in your mobile phones once you reach Pangot. I have been to NAINITAL twice but visiting Pangot was a completely different experience for me and I want to share it with you guys very quickly...
I along with my husband and 5 years old daughter, left GURUGRAM on Saturday early morning, 4:30 am and reached Pangot resort by 1:30 pm. A total of 318 kms from my place, with more than 60 kms of mountain driving (one side). We stopped for one break of half an hour for breakfast and around 40 mints for covid reports check. We went through Moradabad- Rampur- Haldwani route. There were two check-posts on the way , so our Covid reports were scanned and driving licence details were noted and verified. Very strict checking going on by the govt of Uttarakhand to avoid rush in the mountains and to check on the spread of corona. You can't enter the state without their permission. On our way back home, we took Kaladungi to Bazpur and Bazpur to Moradabad road route. This route is much more beautiful (from Nainital till Kaladungi) than Haldwani route but many police check posts came in between. So its totally upto you which road map you prefer..
The mountain roads from Nainital to Pangot are quite curvy including a rough patch of around 2 kms so therefore, you need good experience to drive on the hills, if you are driving yourself.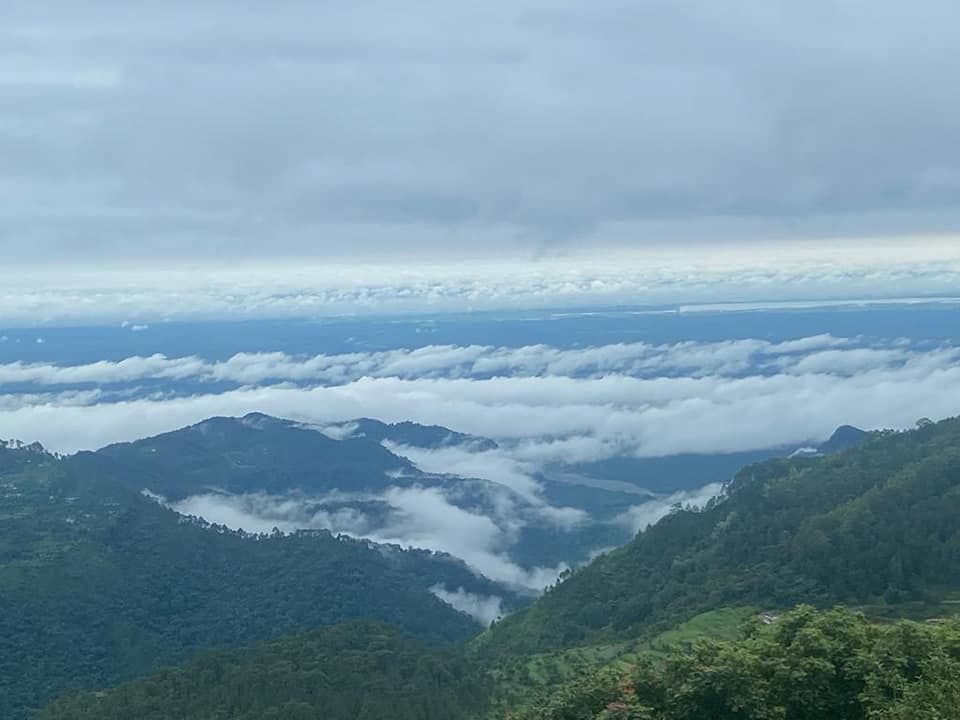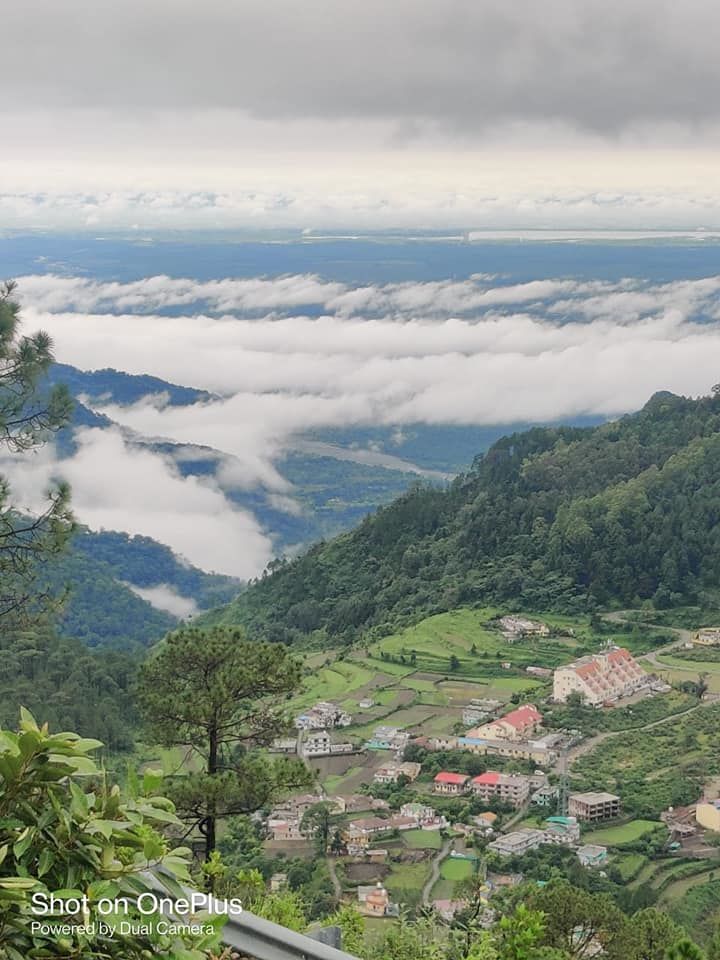 Talking about our stay, We stayed at NATURE DROPS RESORT, situated very near to the land end of Pangot. It costed us around 3000 INR per night including three meals ( lunch, breakfast, dinner and evening snacks) which is value for money - in each and every aspect. The hotel, however, has no creature comfort, except warm hospitality, wonderful cooperative staff, awesome homely food, bonfire with good music and mighty Himalayas in front of you. The resort is situated on the hills. You need to park your car down and walk for around half a km on the steep hills to reach that place. The resort provides both, tents and cottage rooms. So its completely your choice where you want to stay. We stayed in cottage room with attached washroom and it was very neat and clean. Proper blankets were given and hot water was also available. Just one thing missing, there was no fan in the room and we didn't feel the need either. Staff service was commendable. They will ask you, what you want to eat and then they will cook according to your taste and preference. As soon as we reached the hotel they kept our lunch ready because we informed them earlier about our arrival time. Let me elaborate a bit on food menu for you guys... In lunch, We had kadhi pakora, jeera aloo, rice, raita , salad and roti and all items were delicious. In evening snacks, we had french fries, maggi and crispy paneer pakoras with tea. In dinner, we had matar paneer, mix veg and yellow dal with roti, rice and kheer in dessert. So you don't need to worry about the food atol. We were really impressed with the taste of food and service of the staff..
You can very well plan and spend your day here. There is a waterfall also nearby. And if you don't want to go anywhere and want to relax in the resort itself then don't forget to bring in your favorite book here. You can also play ludo, cricket or badminton whatever you want to. You may go to the dead end which is just half km away from the hotel but before evening. Its not that scary I went there with my daughter but you need to be extra cautious when with kids.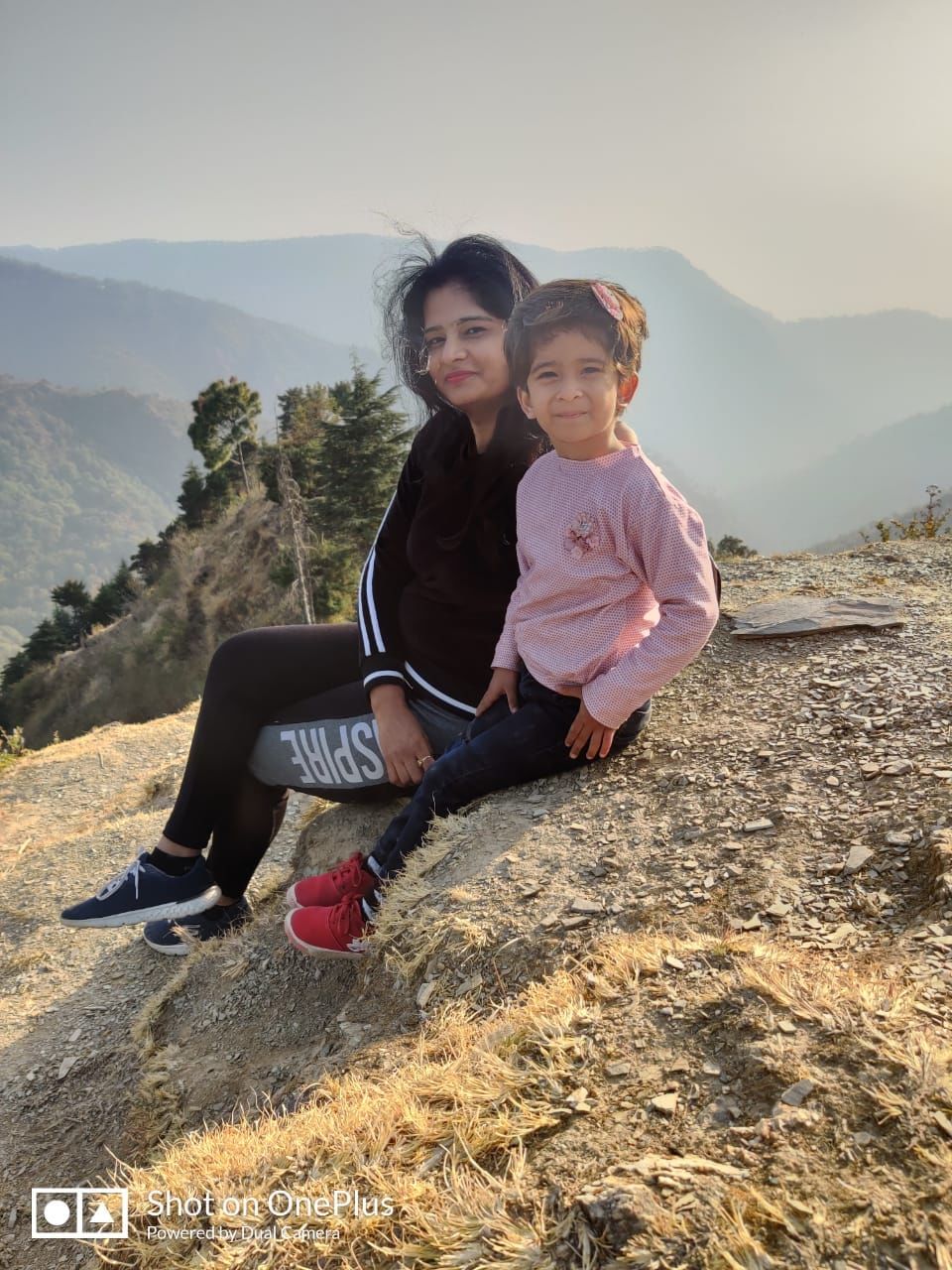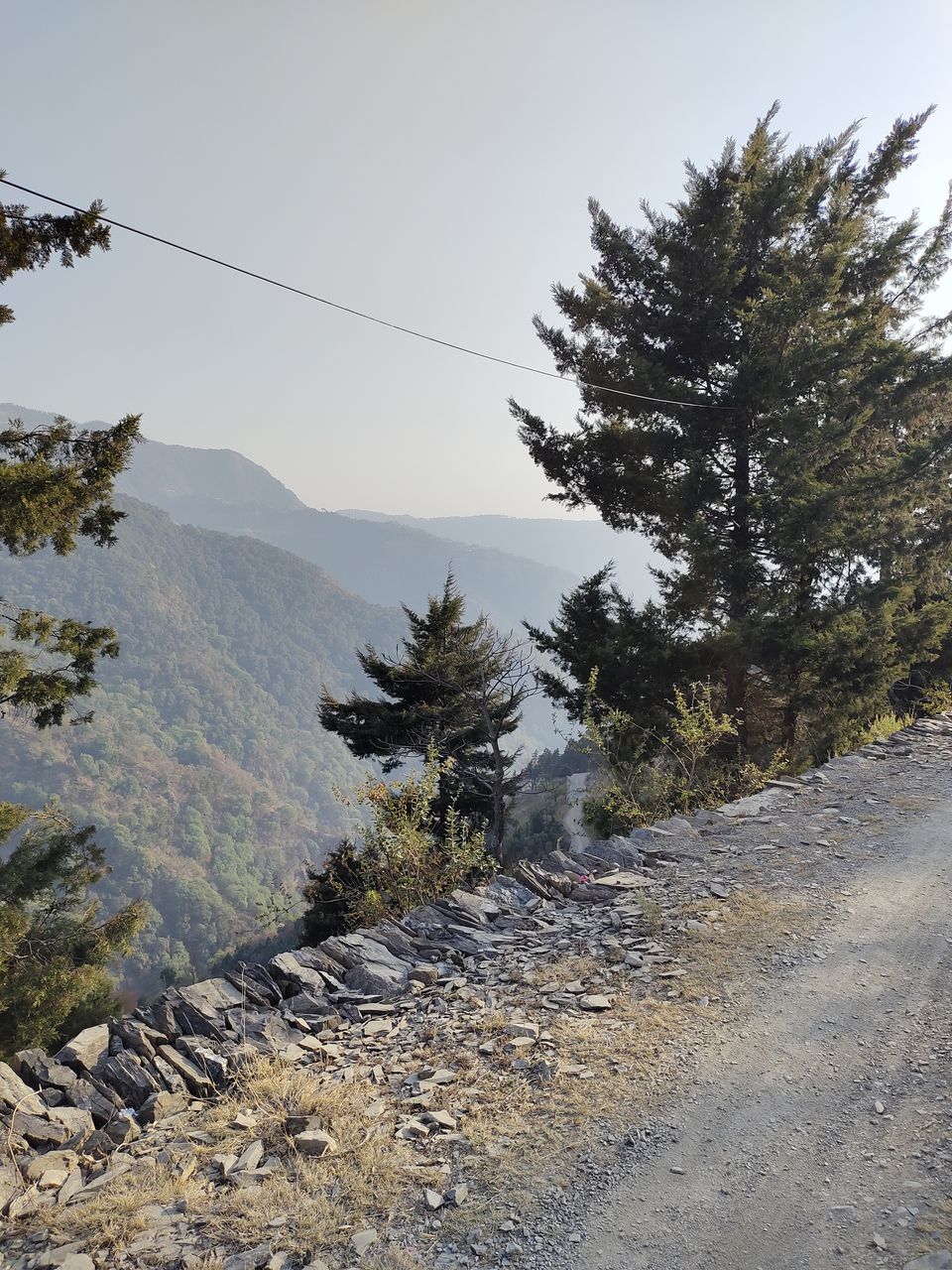 Keep your favorite songs playlist ready guys cos the hotel guy got a music speaker for you and At night you can enjoy bonfire with some good music. Chill with your friends, relax and enjoy the silence of mountains listening to soft music side by side.. Its a perfect place for peace and nature lovers. You can come to this place with family without giving a second thought. Your kids would love this place.
Gallery that will give you some insight of this beautiful resort...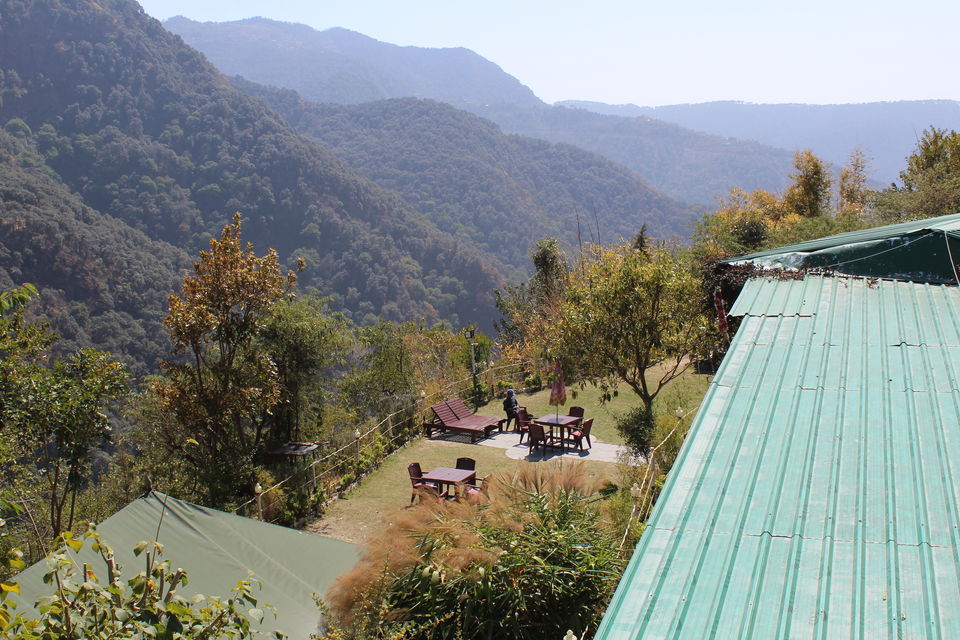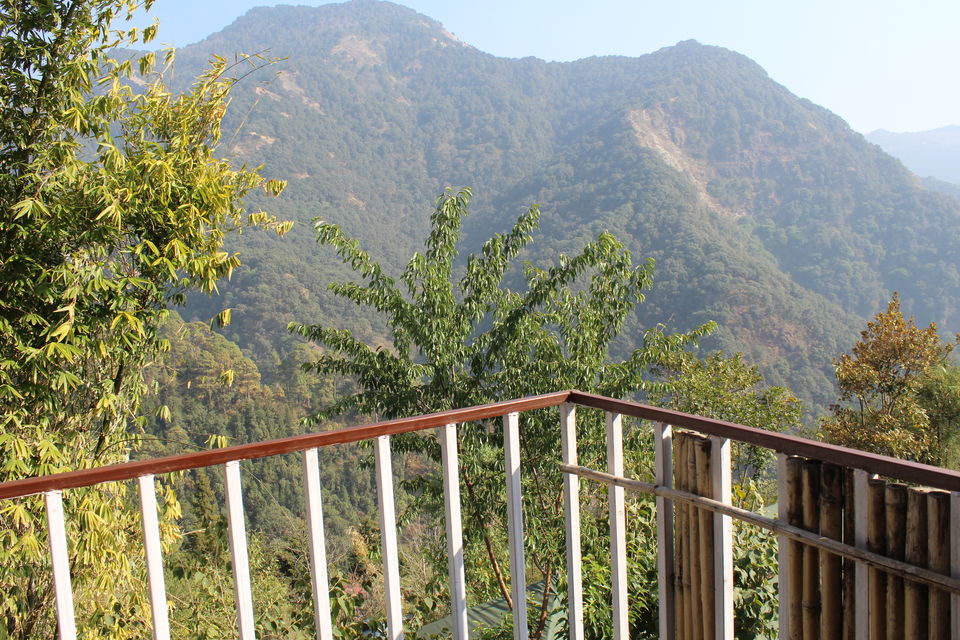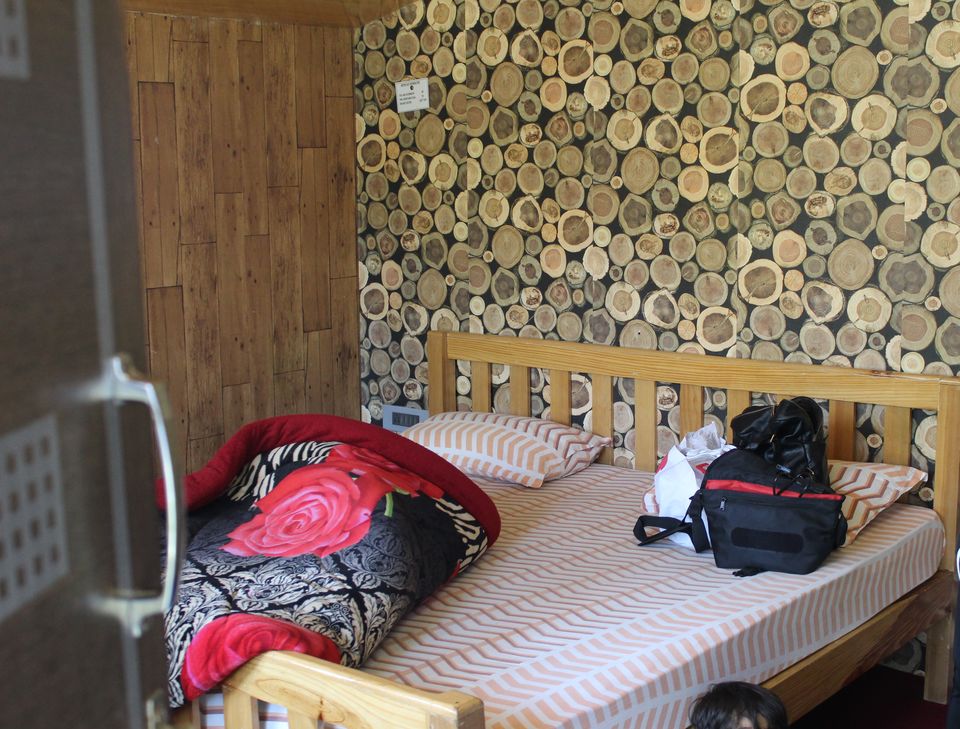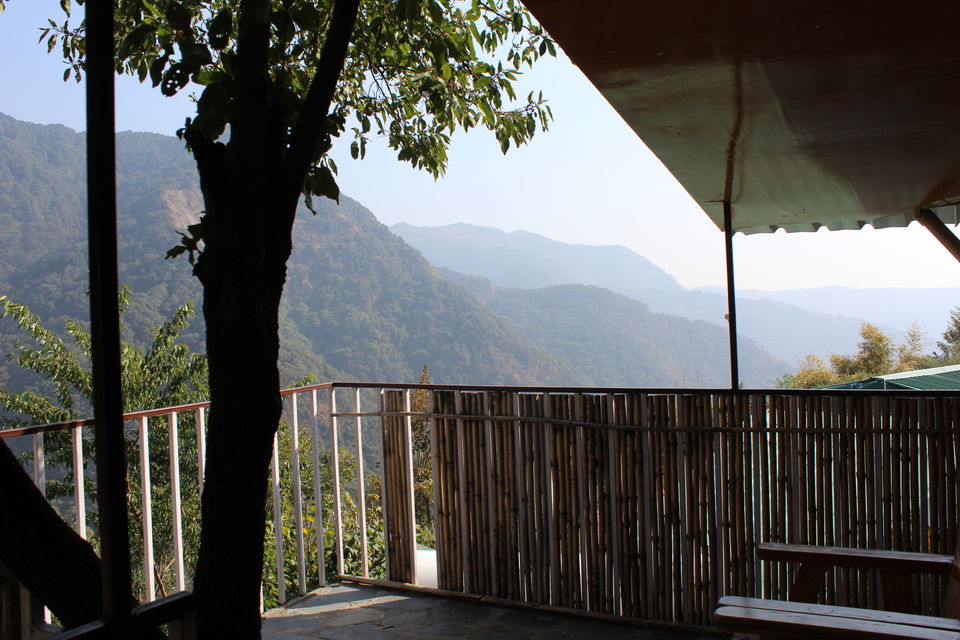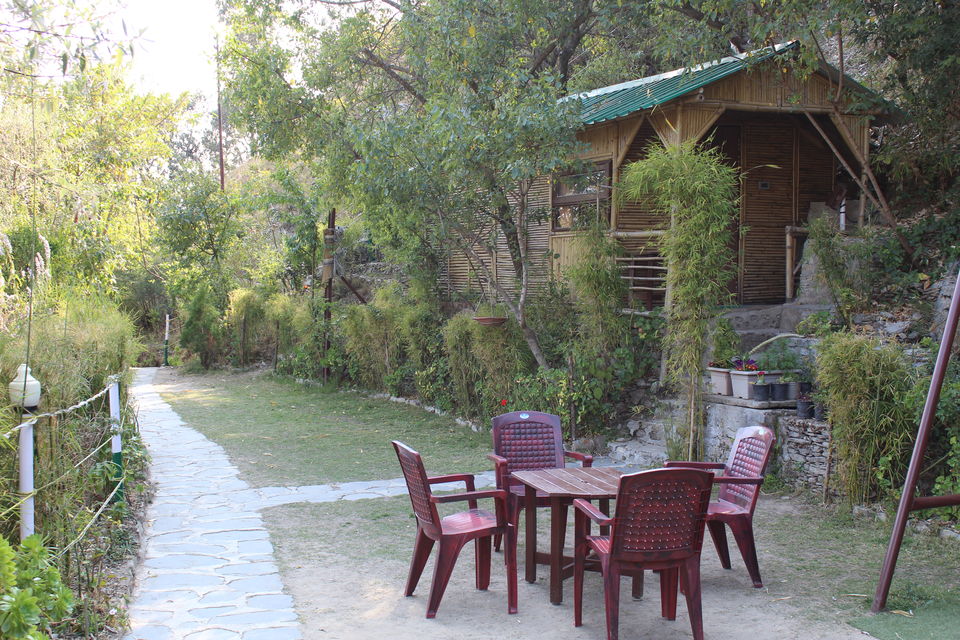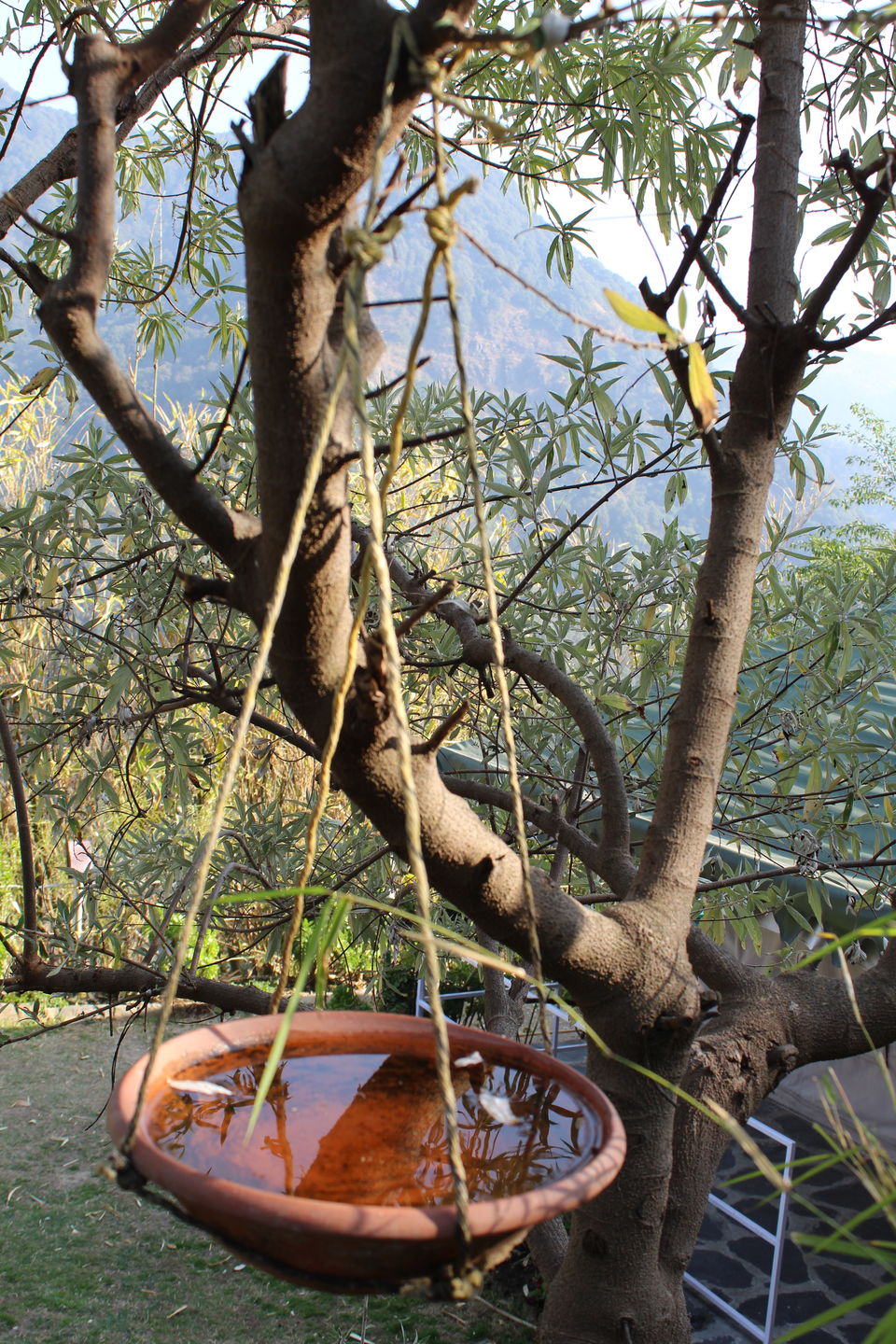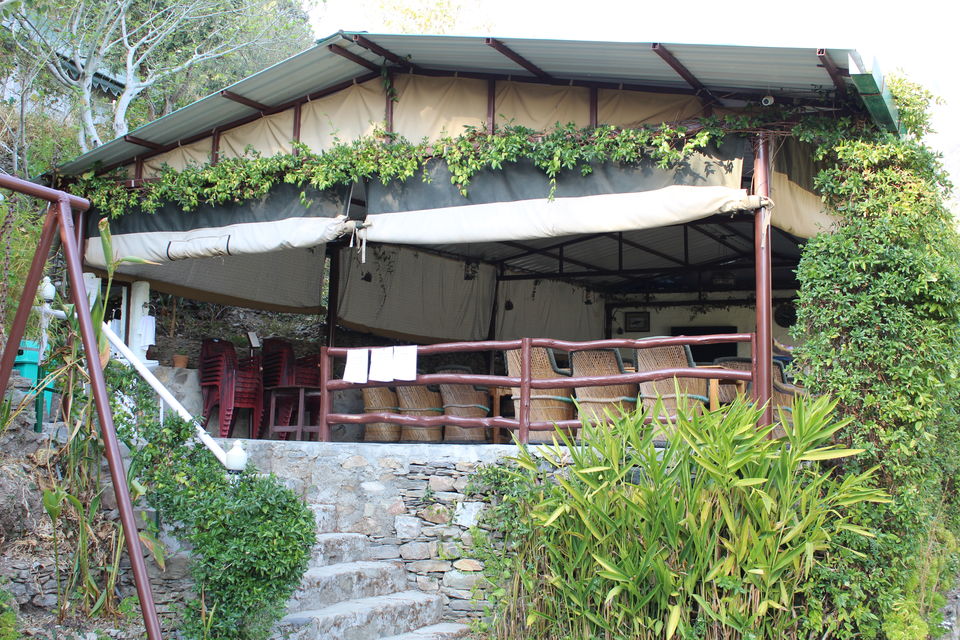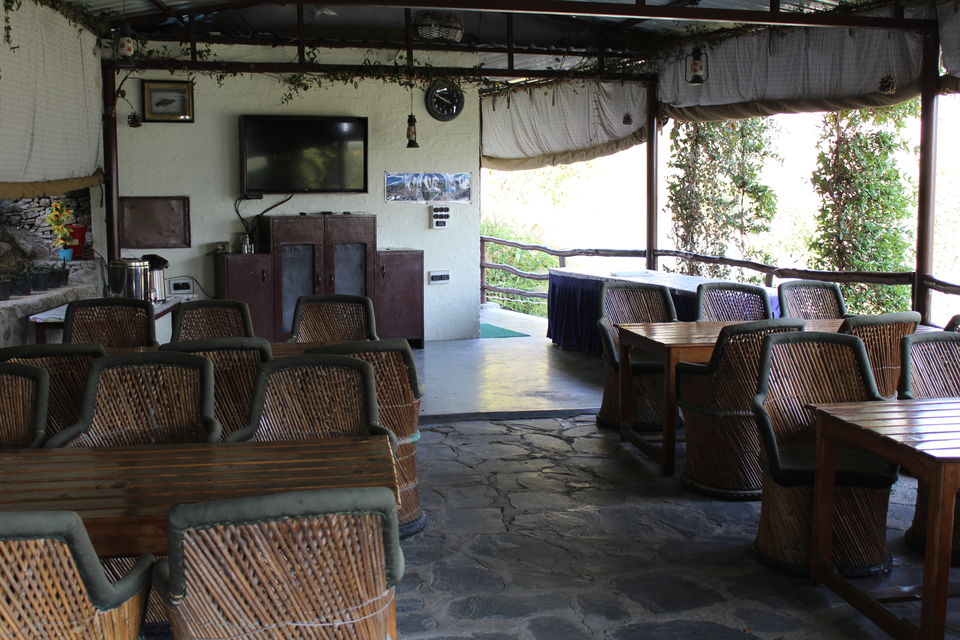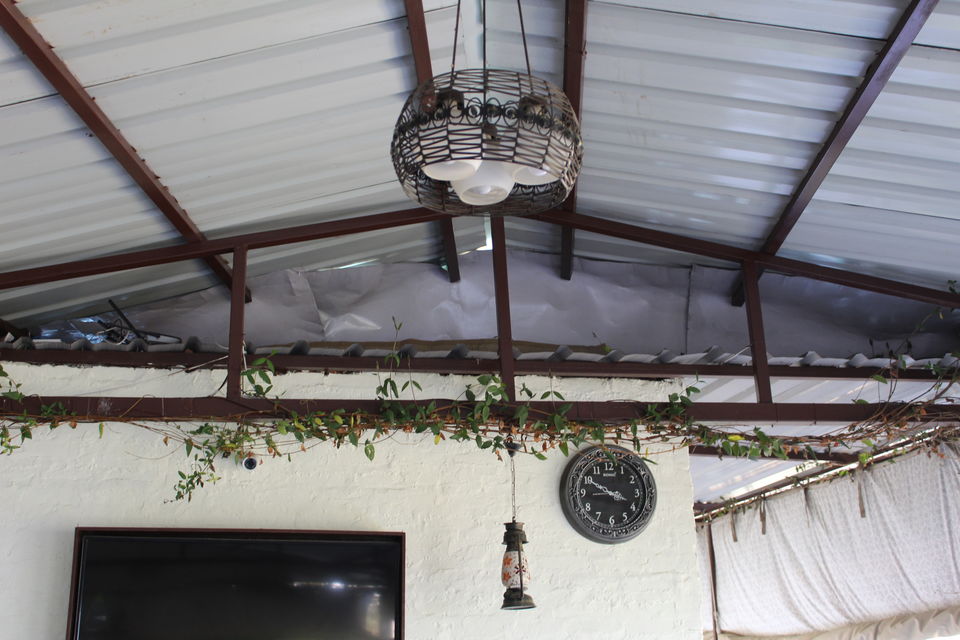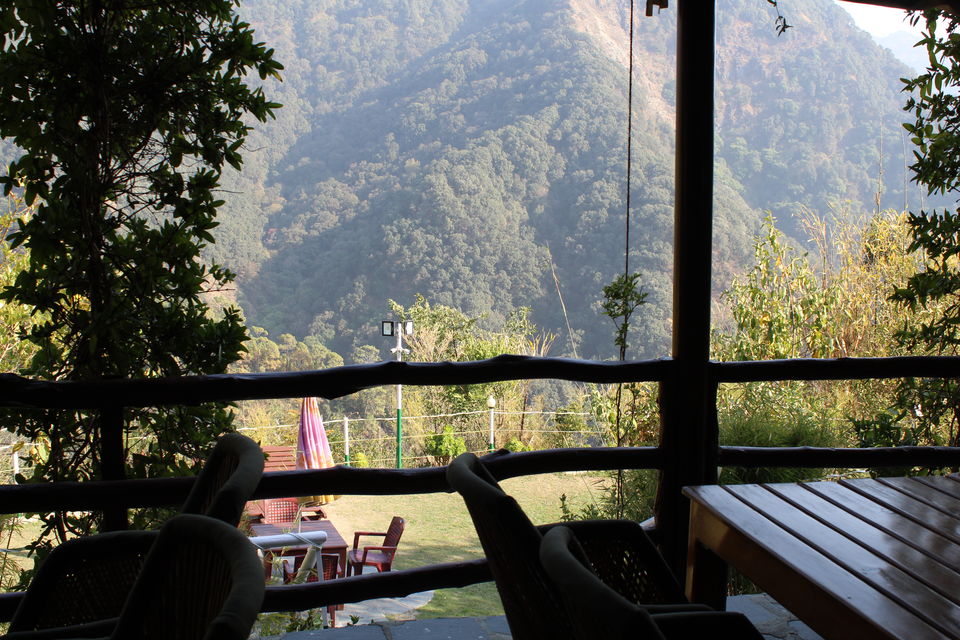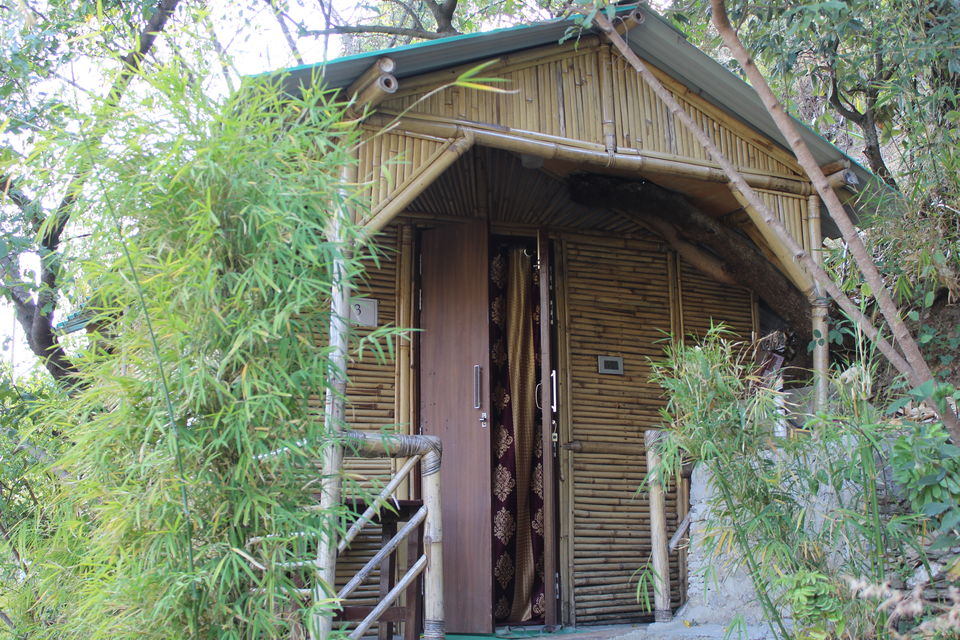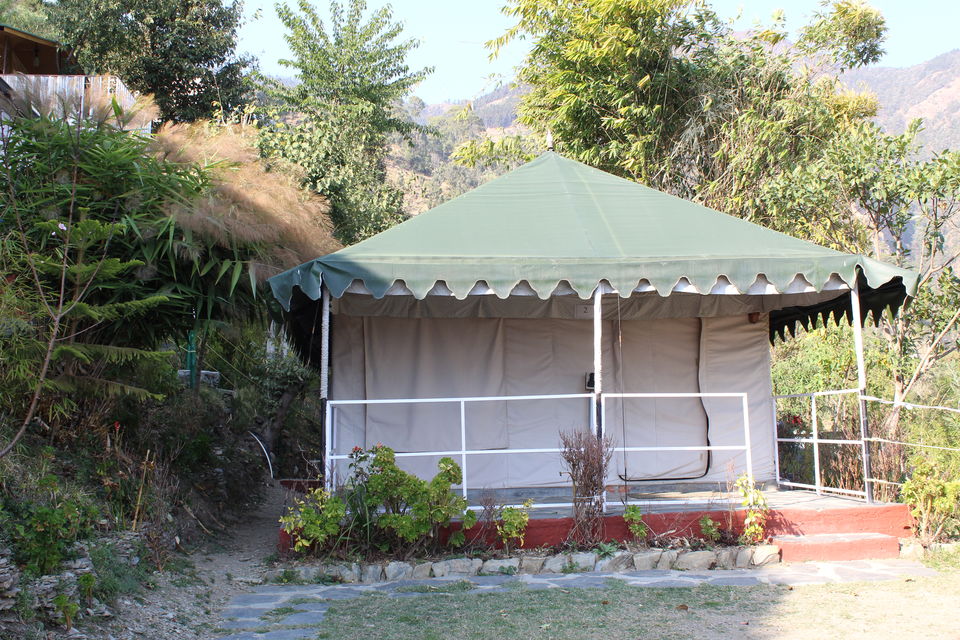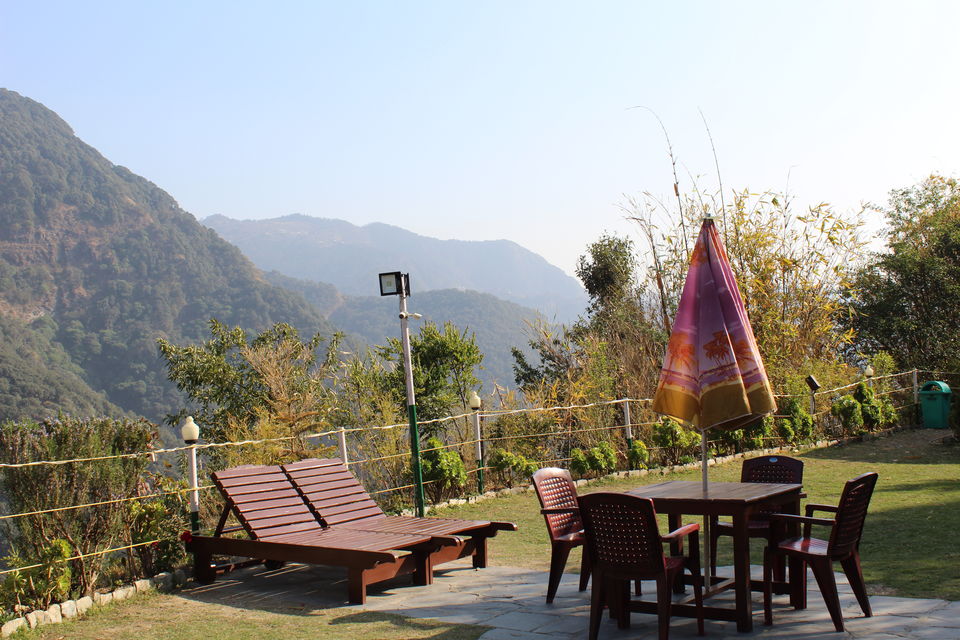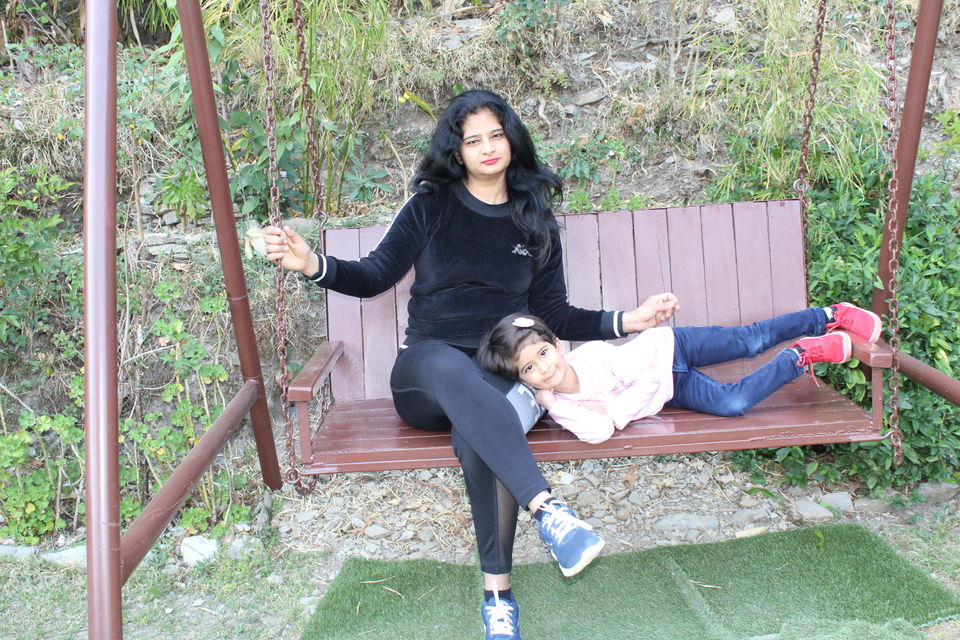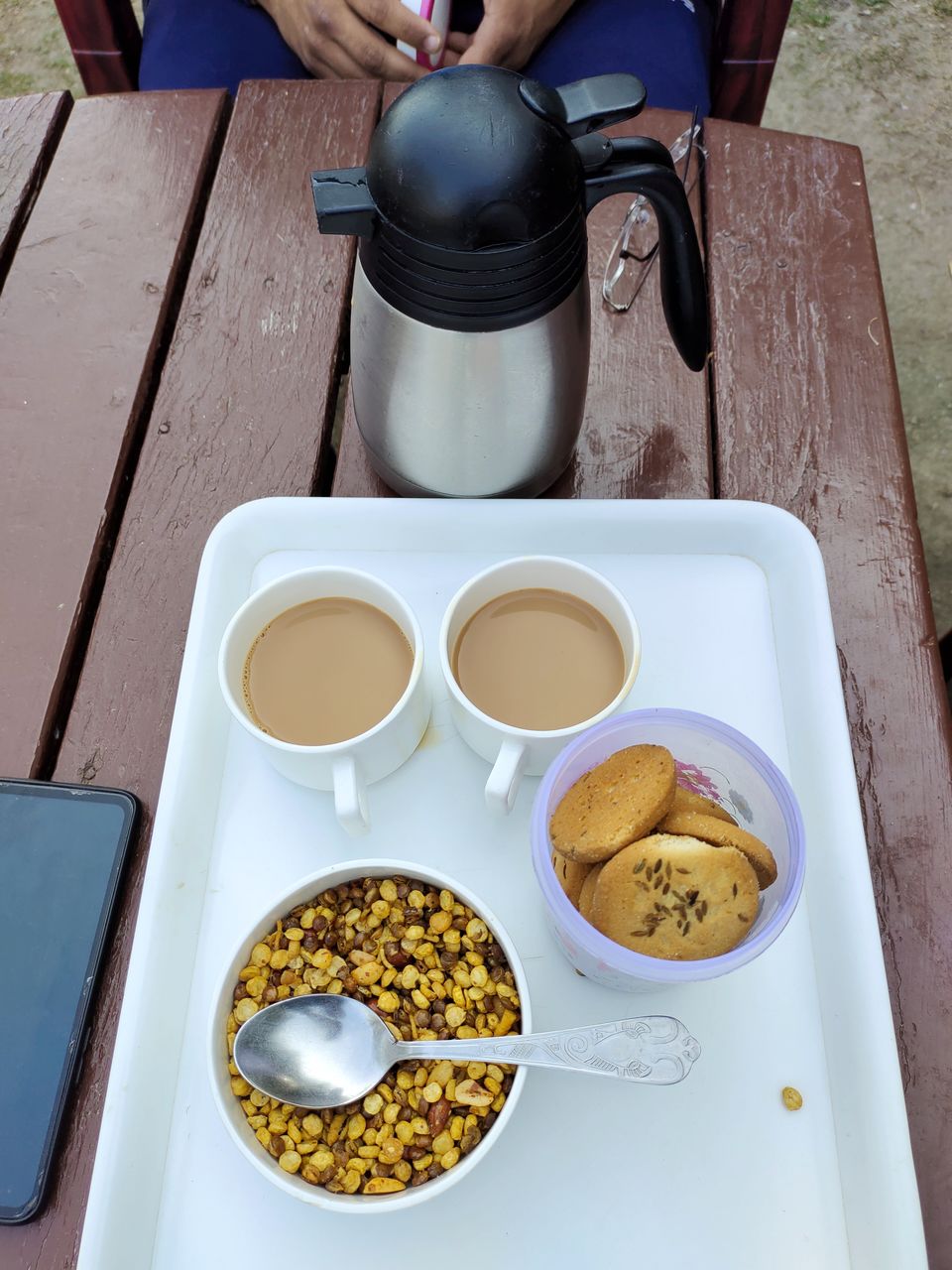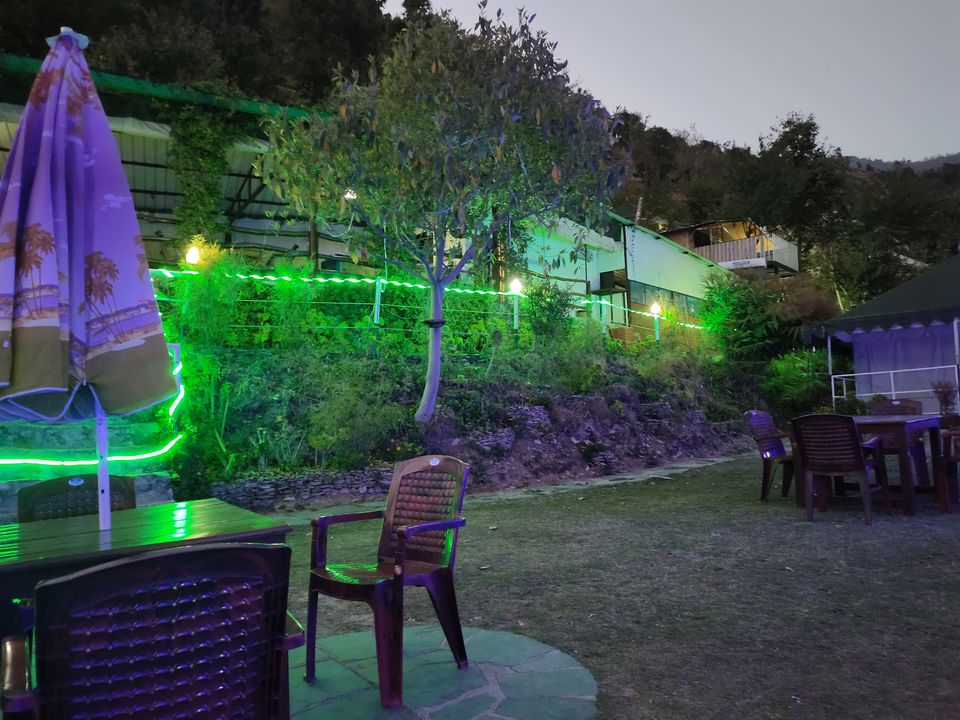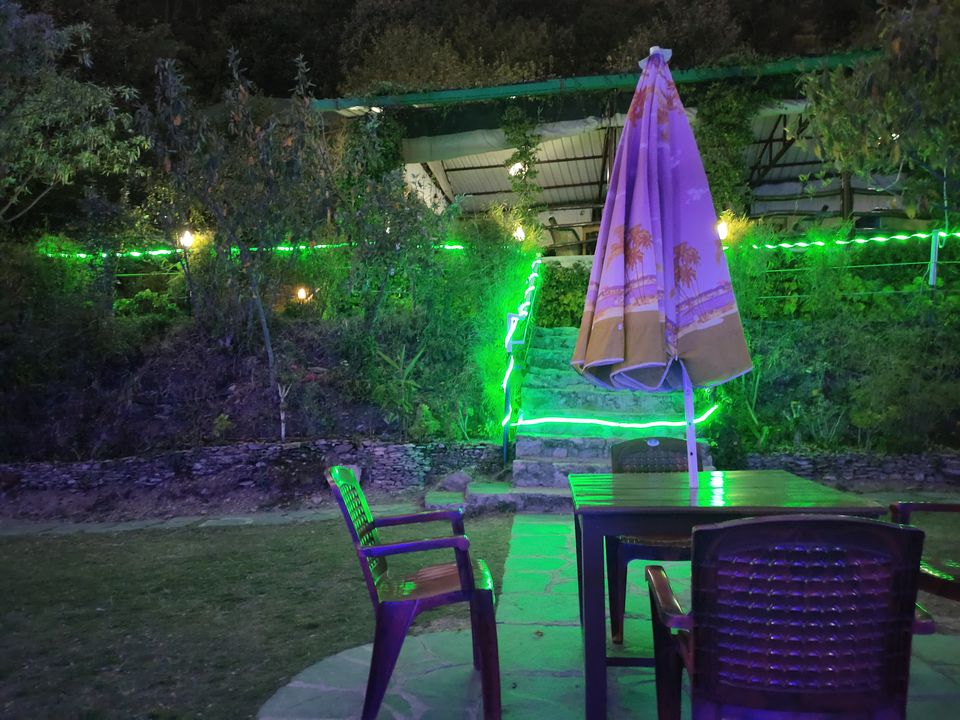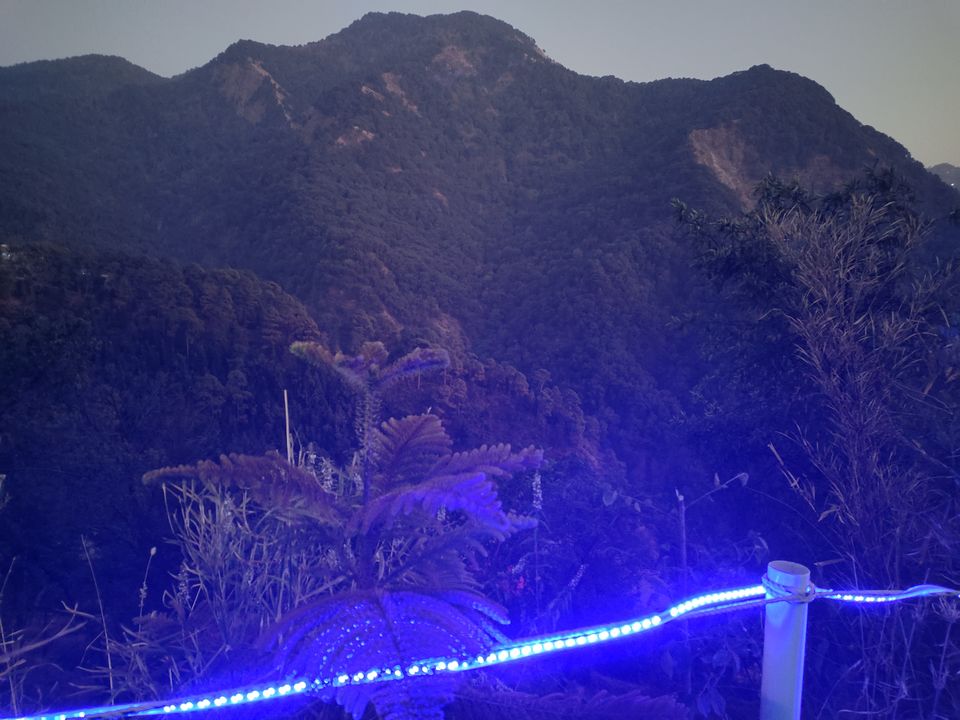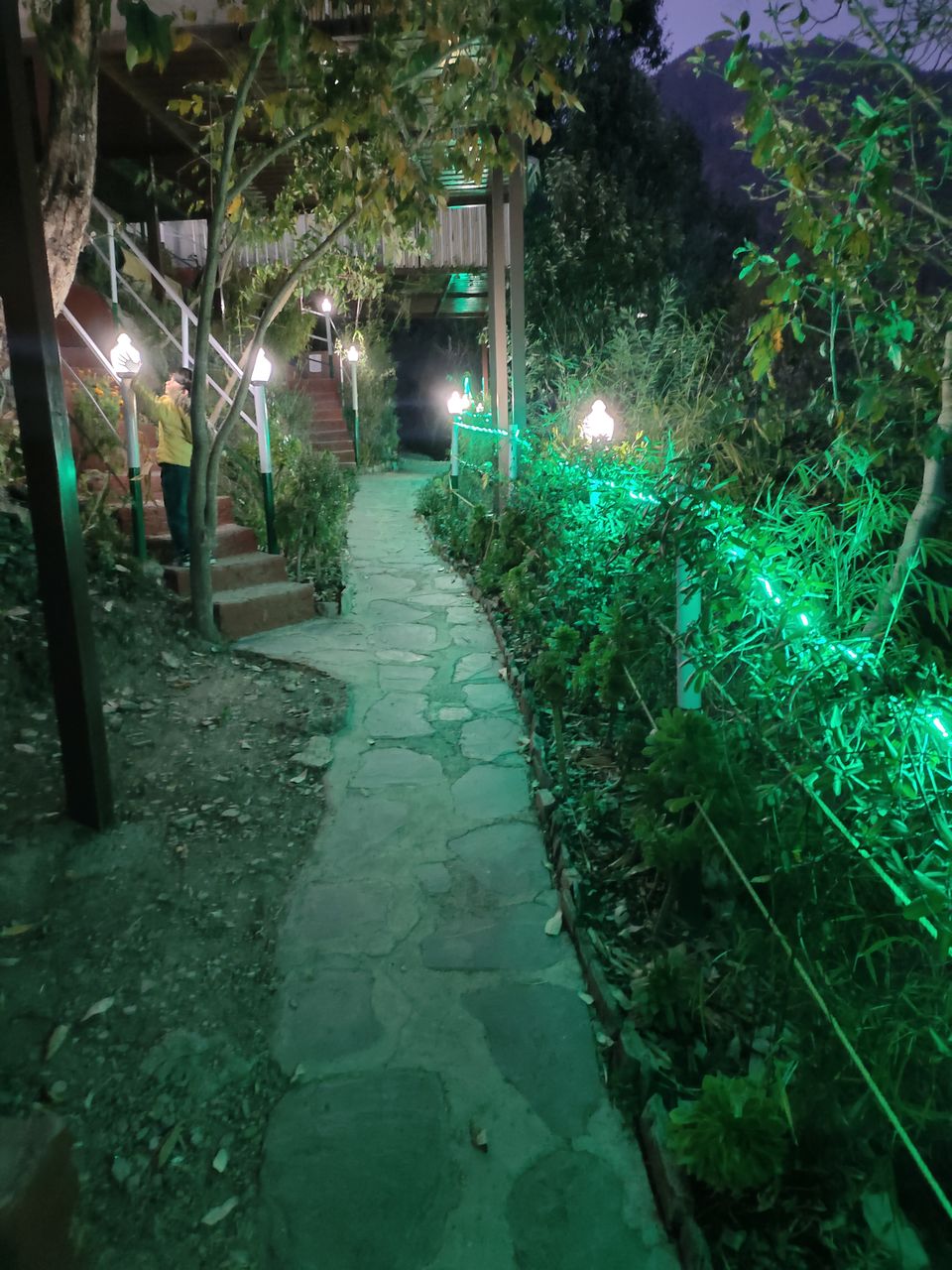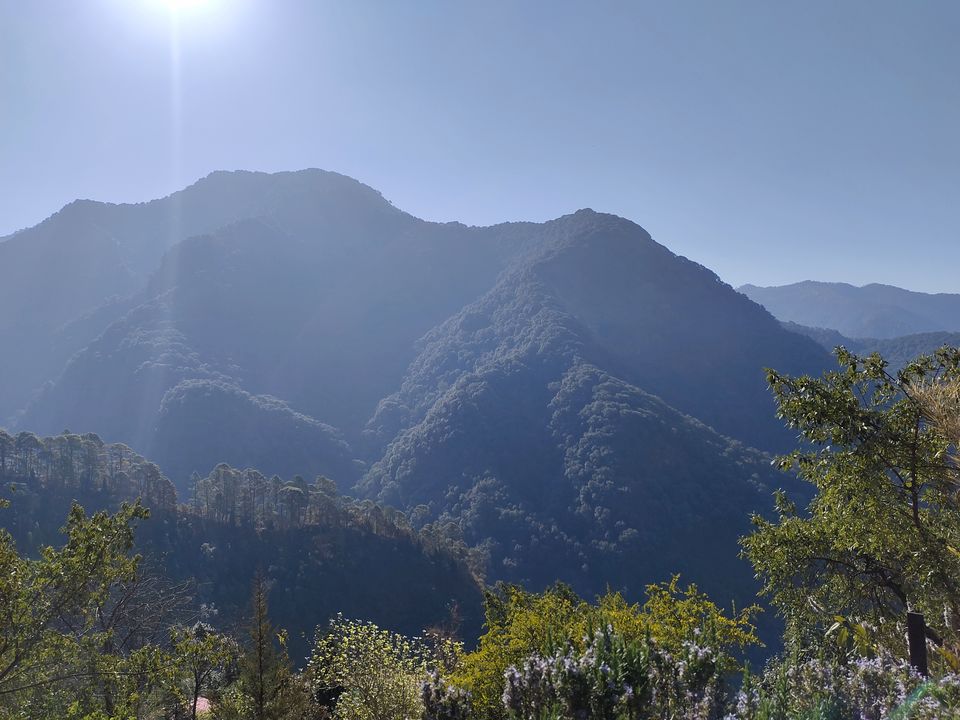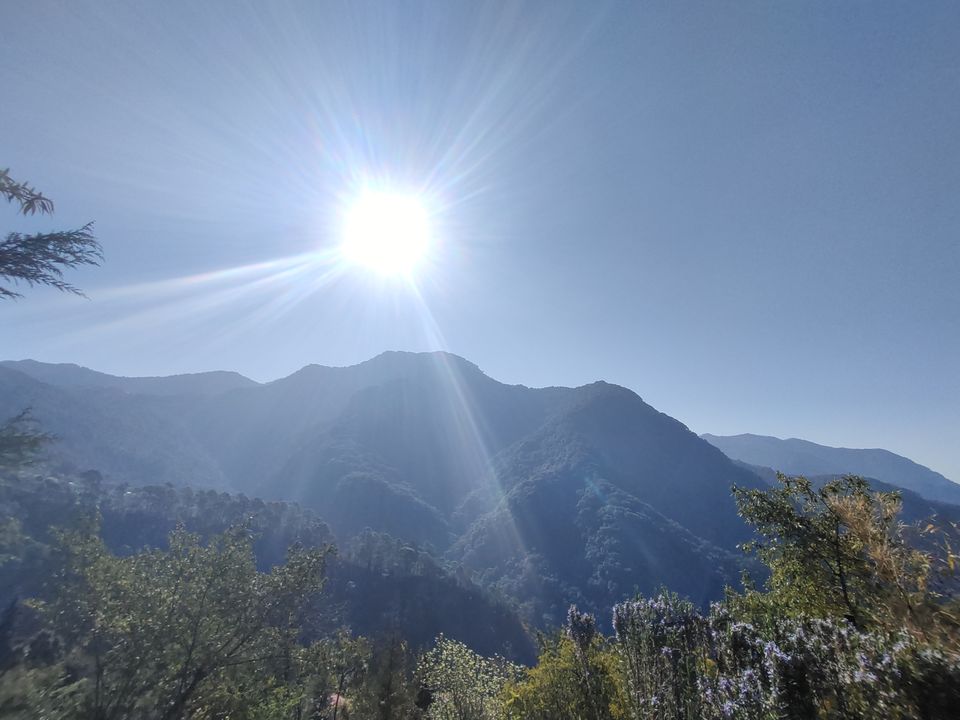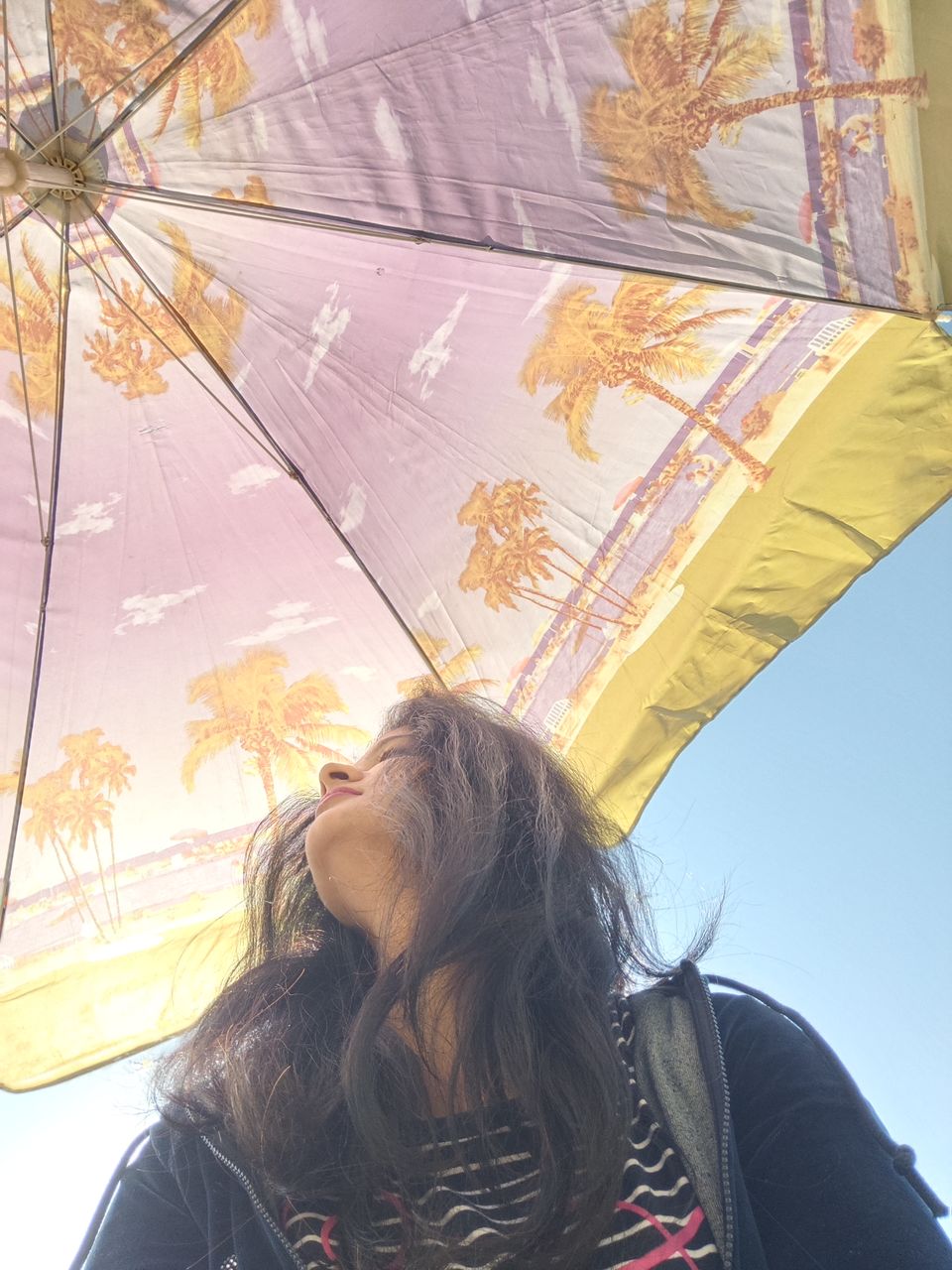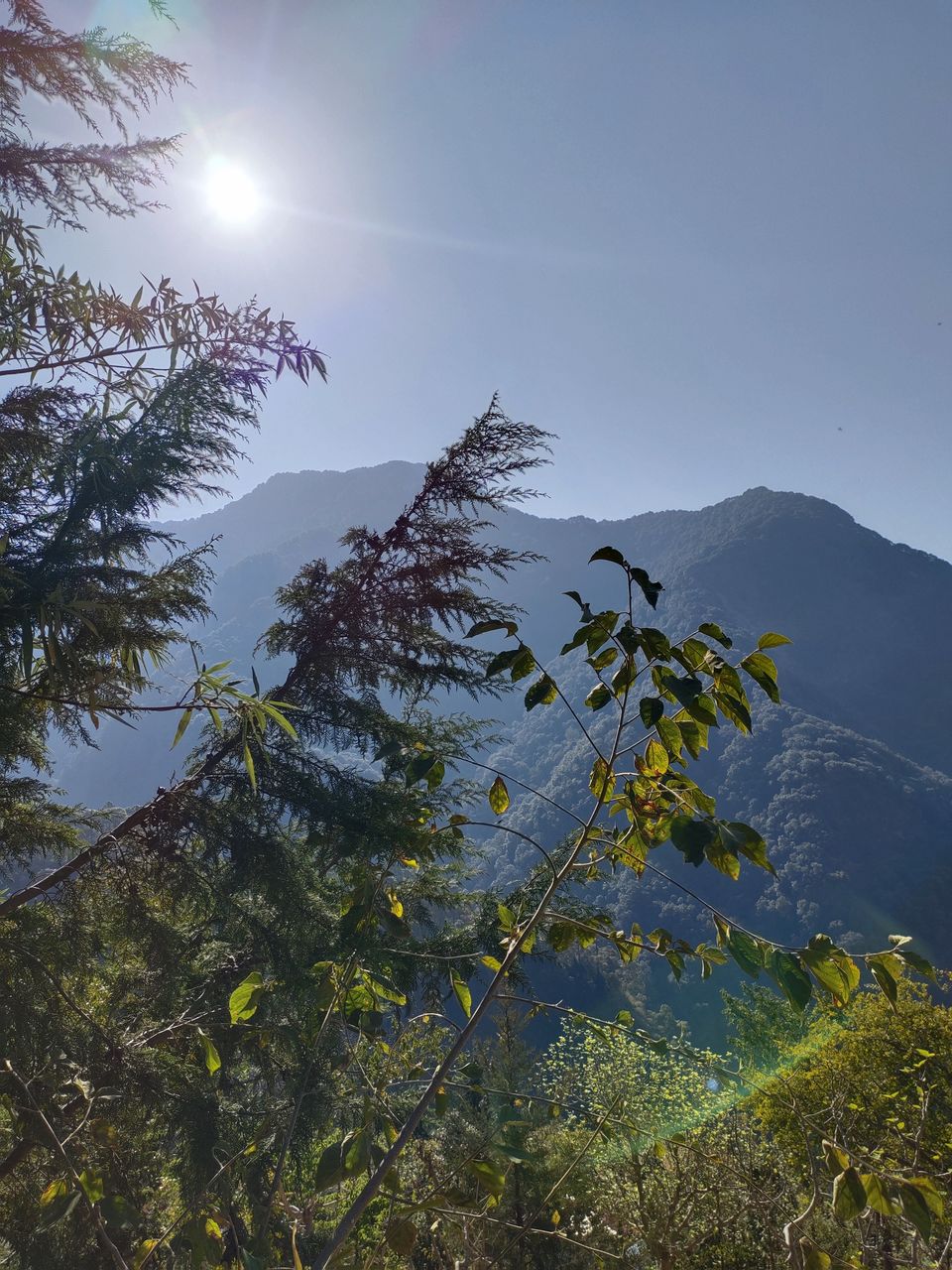 If you are visiting Pangot and have got an extra day to spend in mountains then I want to recommend One more place and that is KAINCHI DHAM , in BHOWALI. Located 19kms away from Nainital, its a temple, very popular in the name of baba neem karori, known to his followers as Maharaj-ji, was a Hindu guru and a devotee of the Hindu deity Hanuman. He is known outside India for being the spiritual master of a number of Americans who travelled to India in the 1960s and 70s. Mark Zuckerberg and Steve jobs too paid a visit to this temple in their struggling days. There is also a river view point near the temple where you can sit and enjoy for 2 to 3 hours..
Although Pangot is a year-round destination, I can't describe the beauty of this village and resort in monsoon. July to September sees heavy rainfall and quite a drop in visitors in Nainital and Pangot. On the up side the rains make the hills more luxuriant and if you're the kind who prefers dripping weather and lonesome hikes, this time has your name all over it.
That was my story on Uttarakhand travel.. Do share your experience in the comment section.
J. Thakral
keep travelling keep posting.......