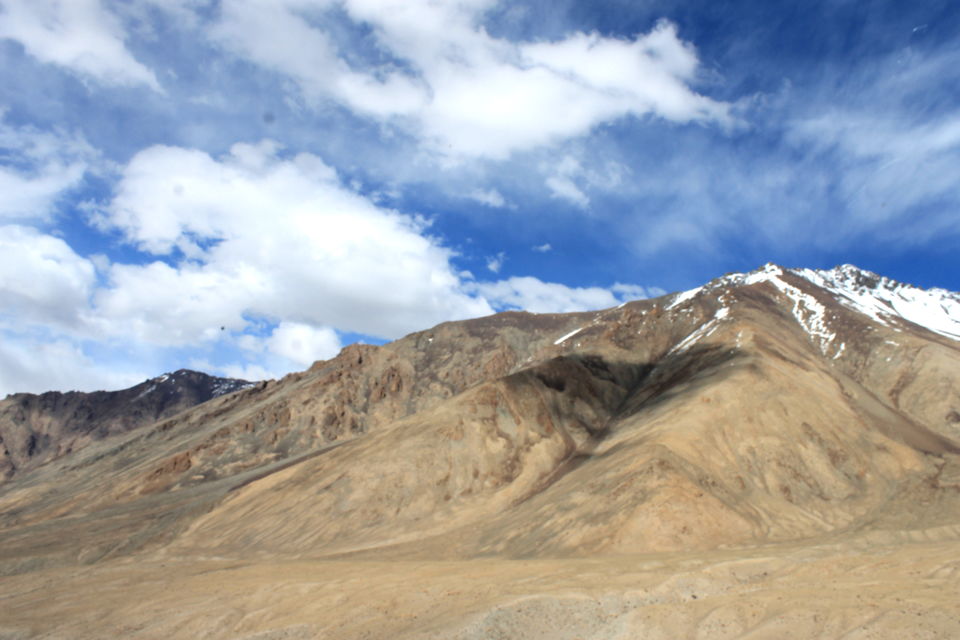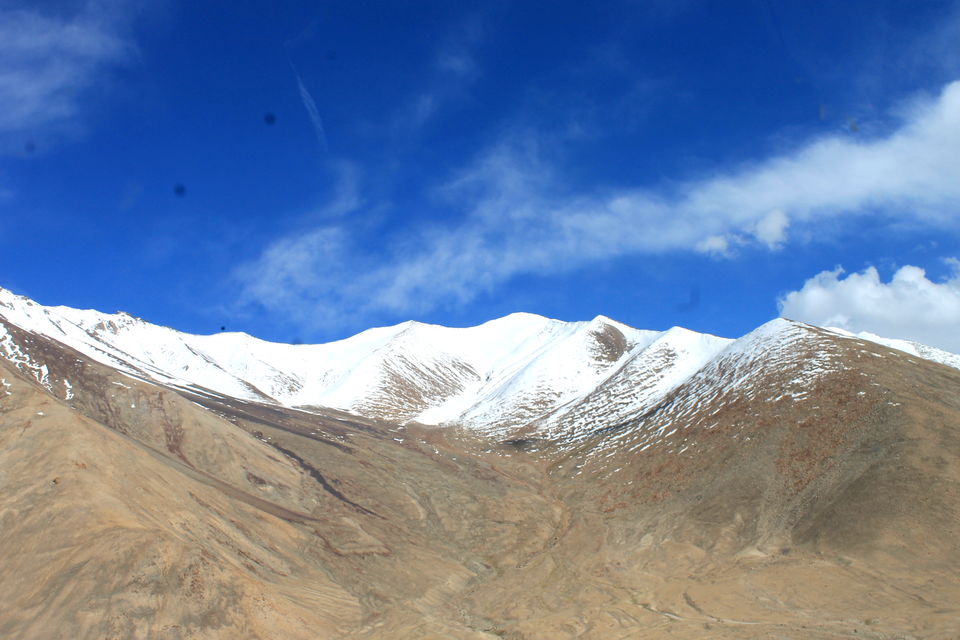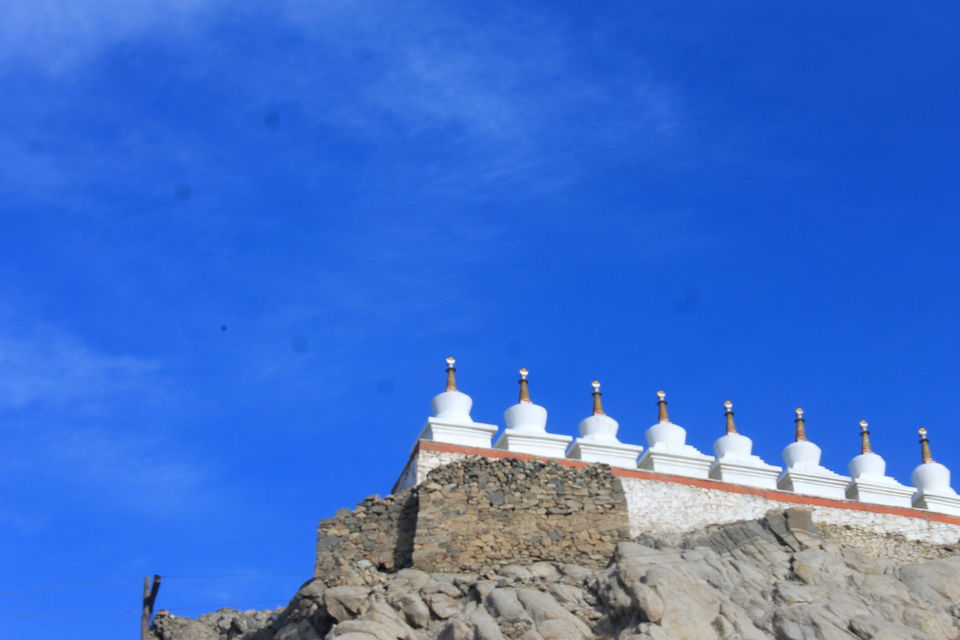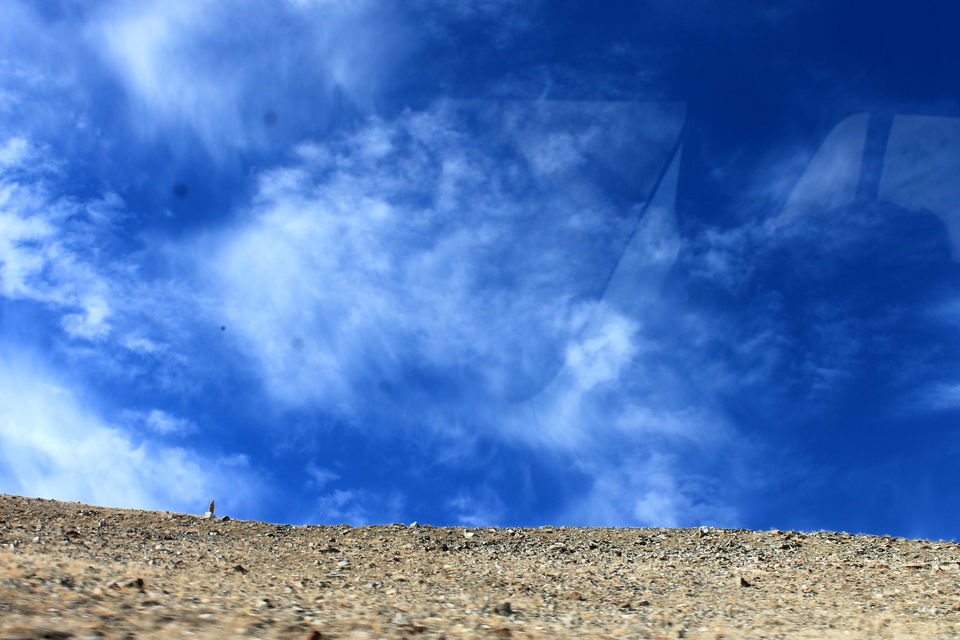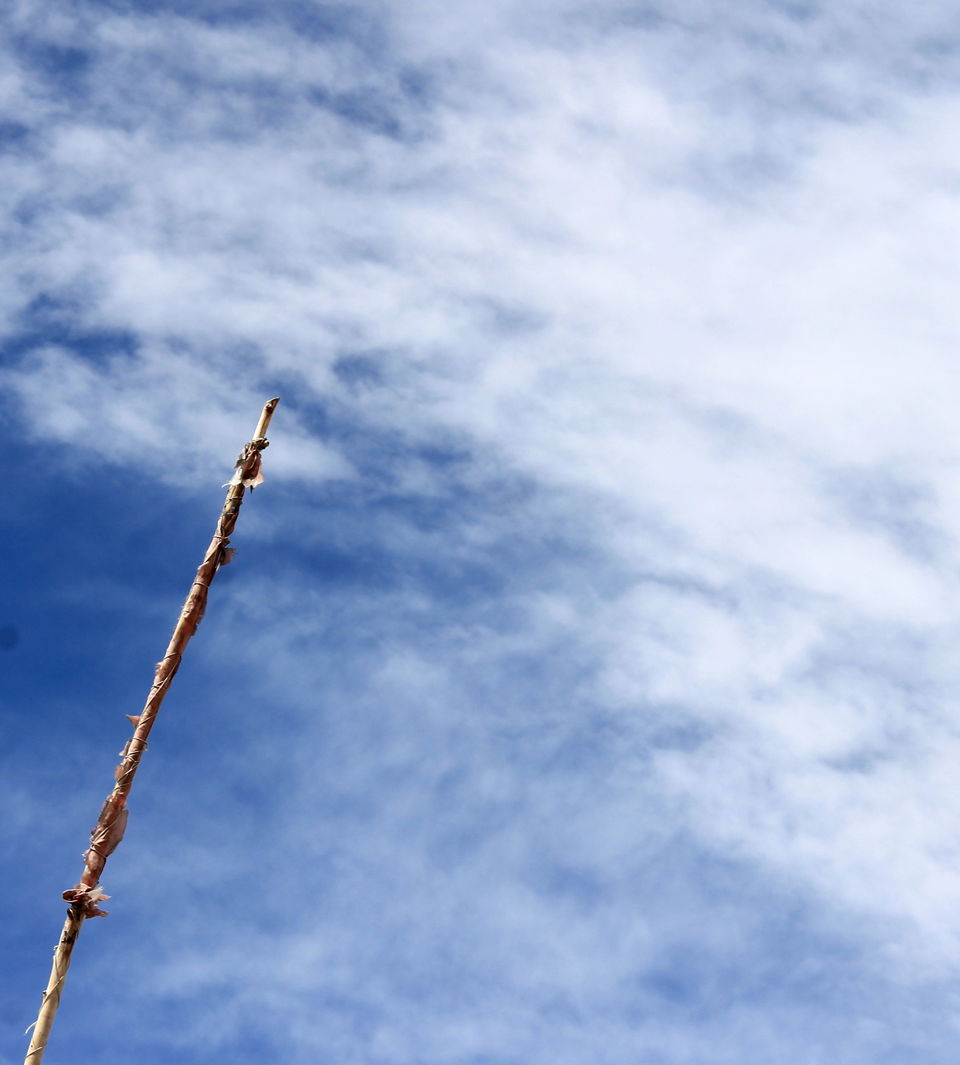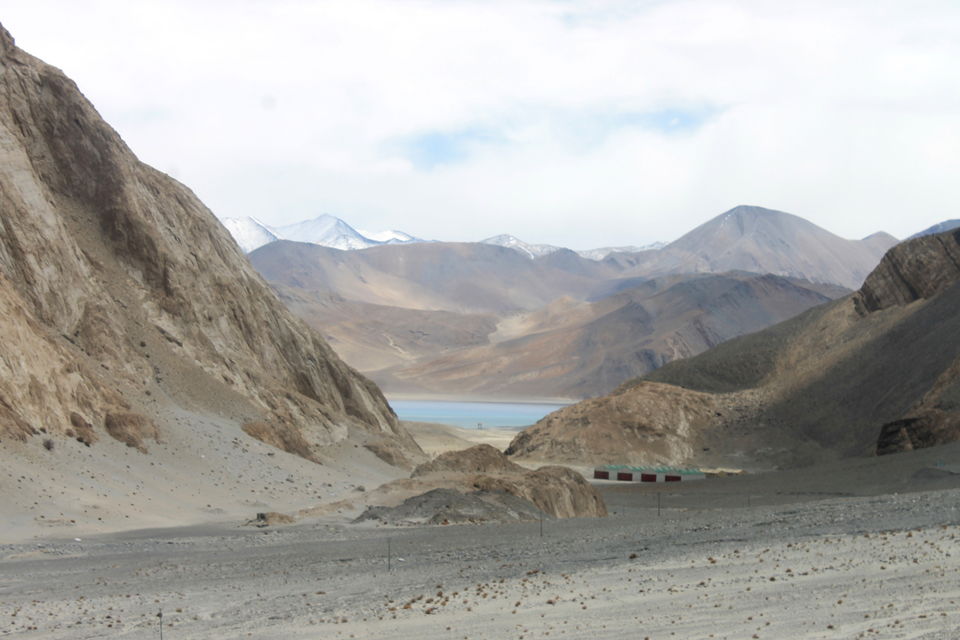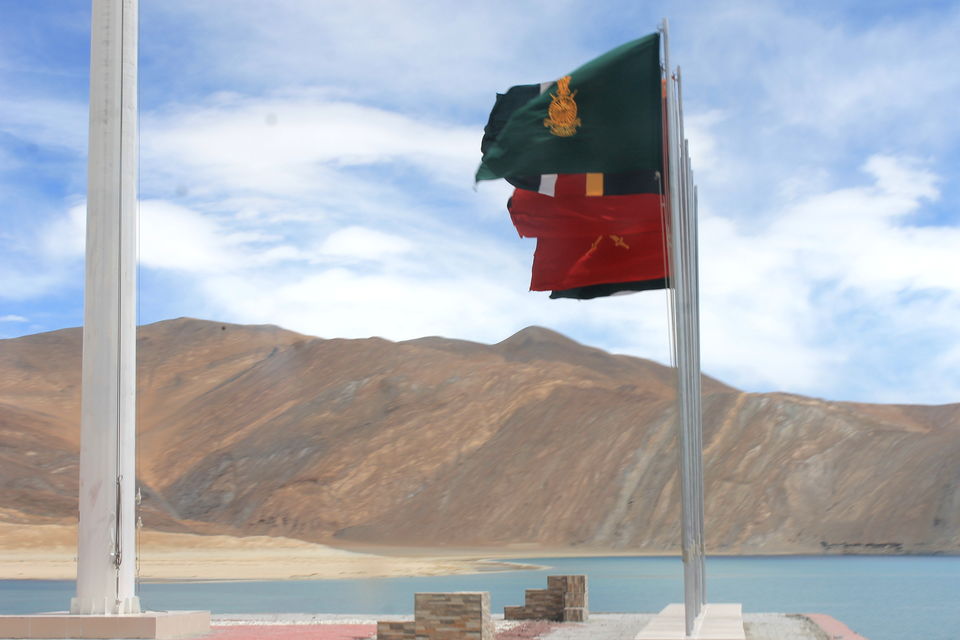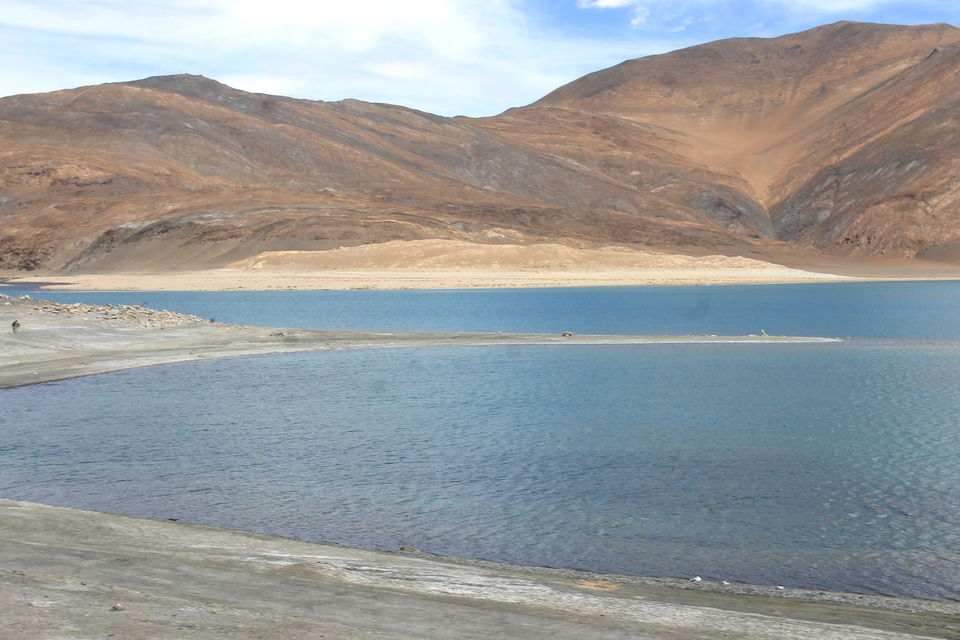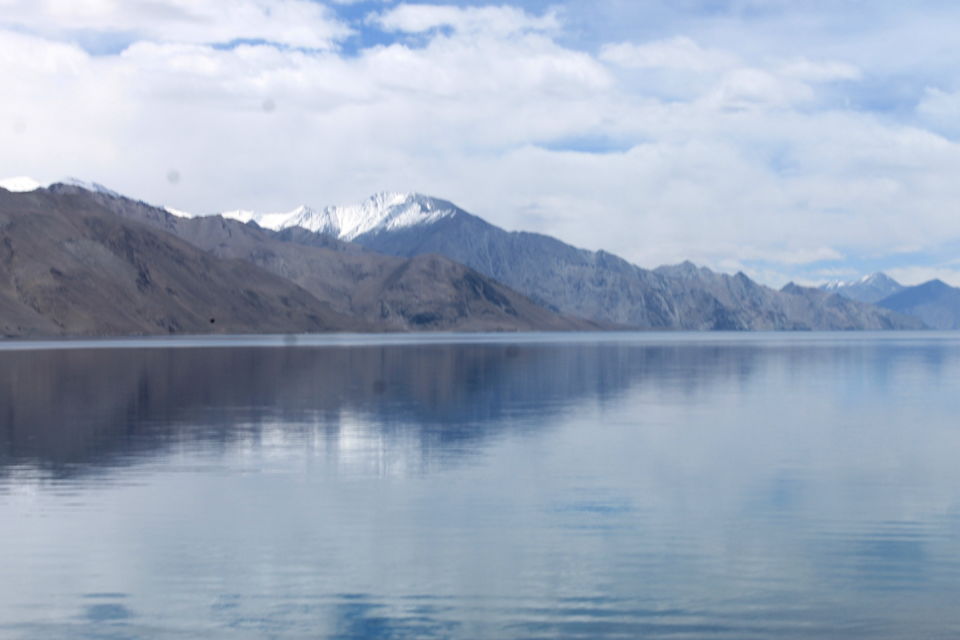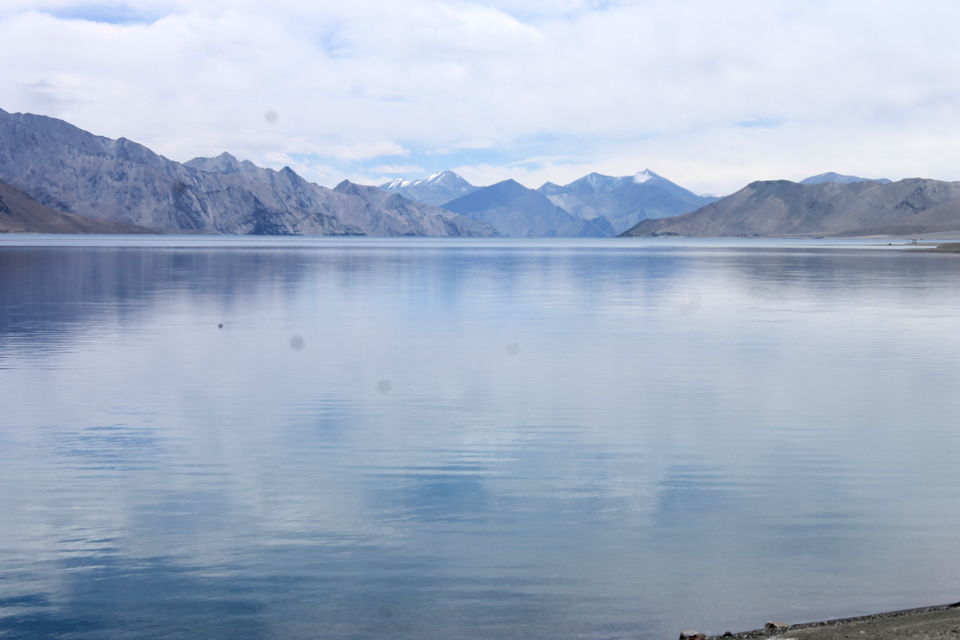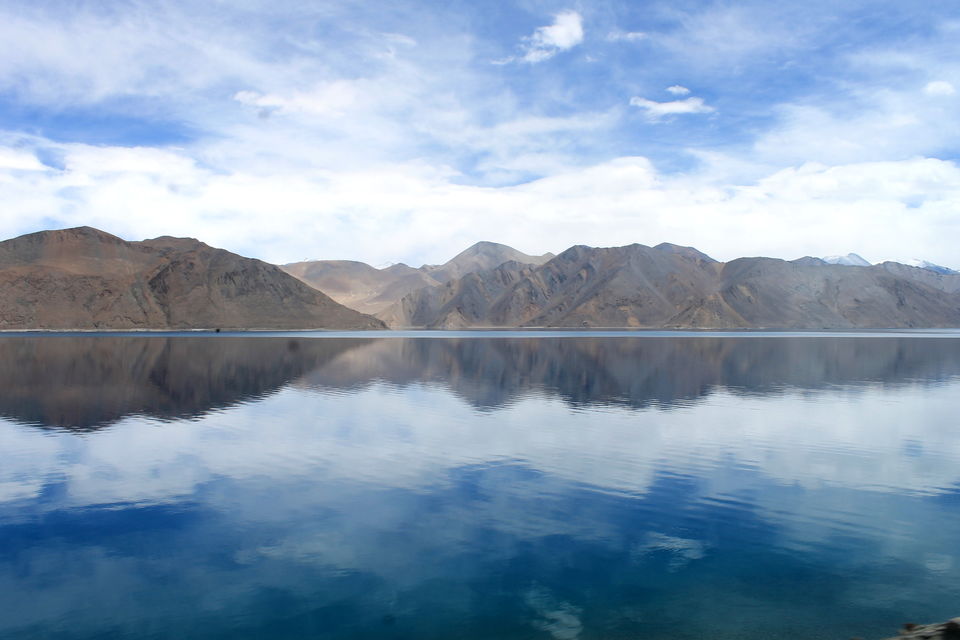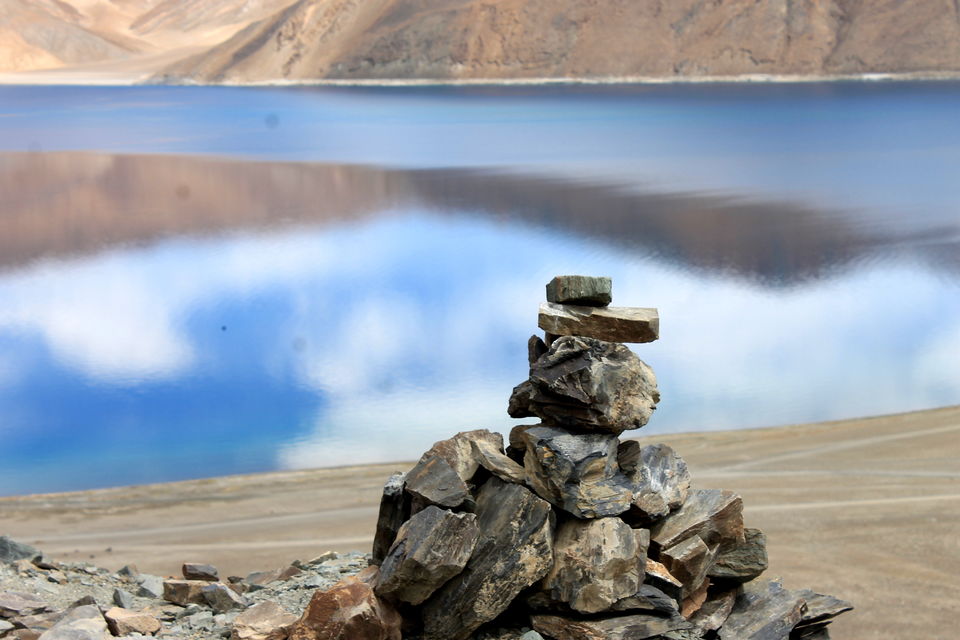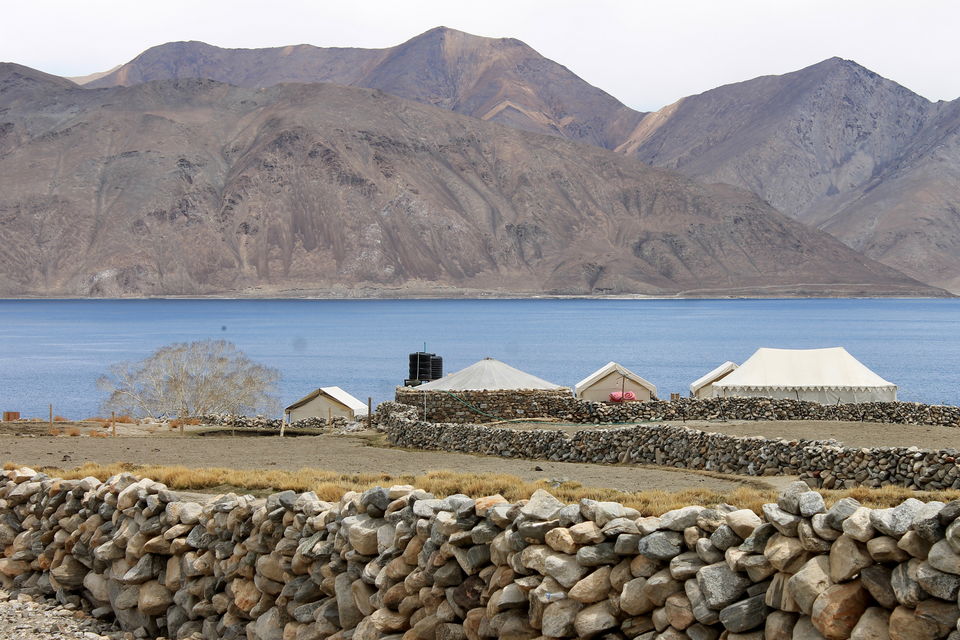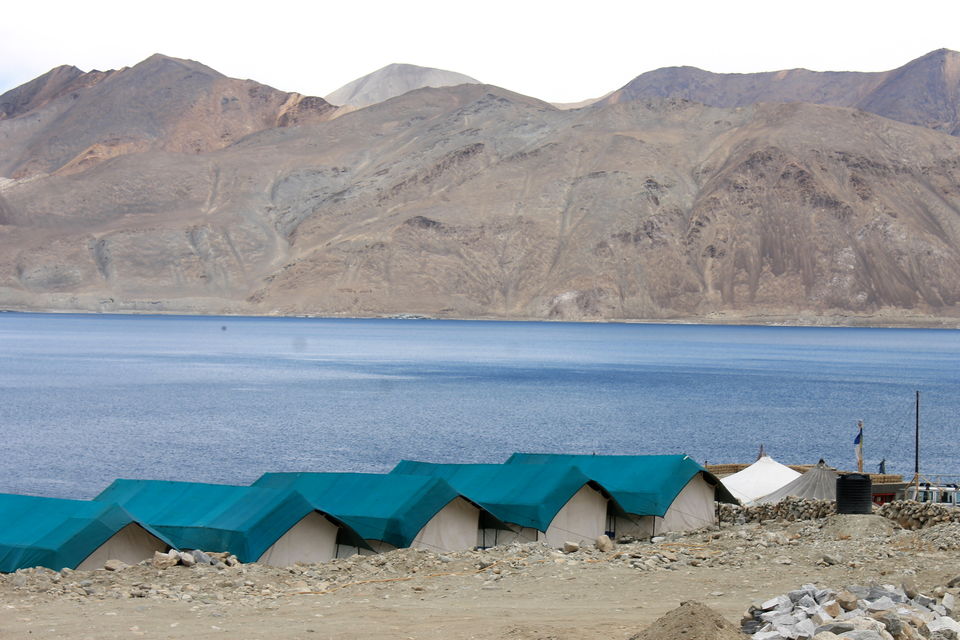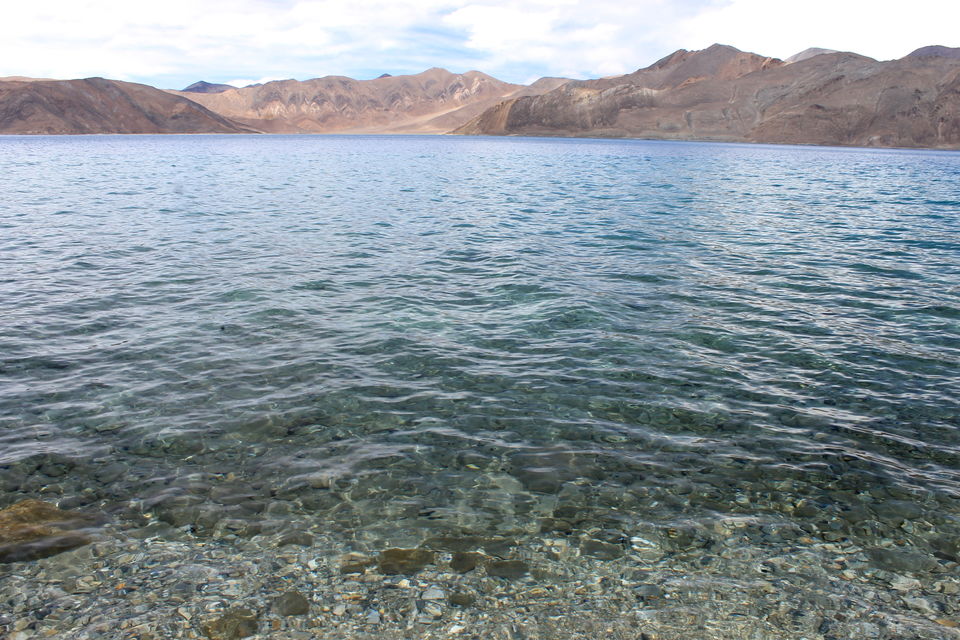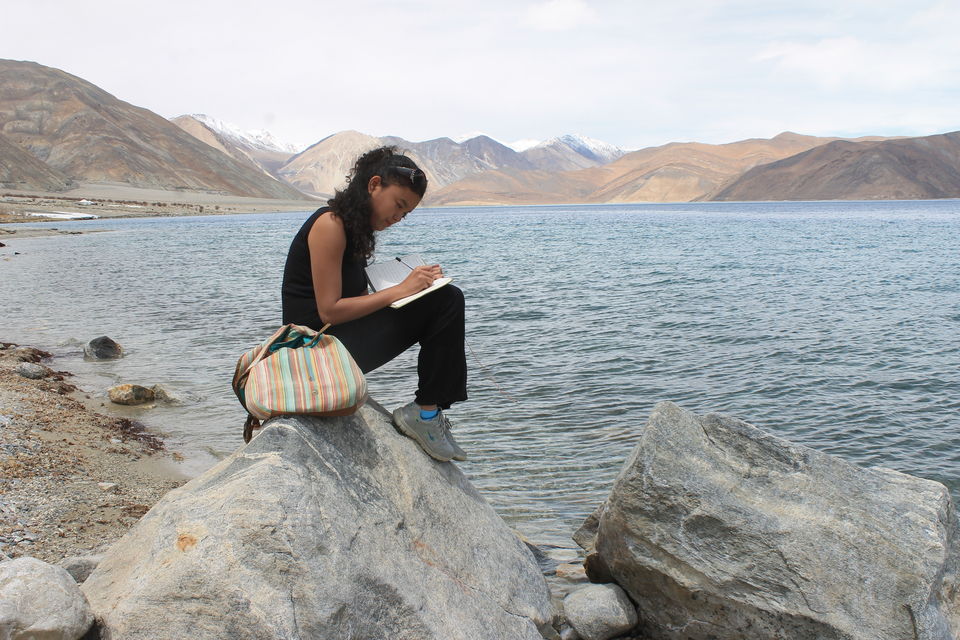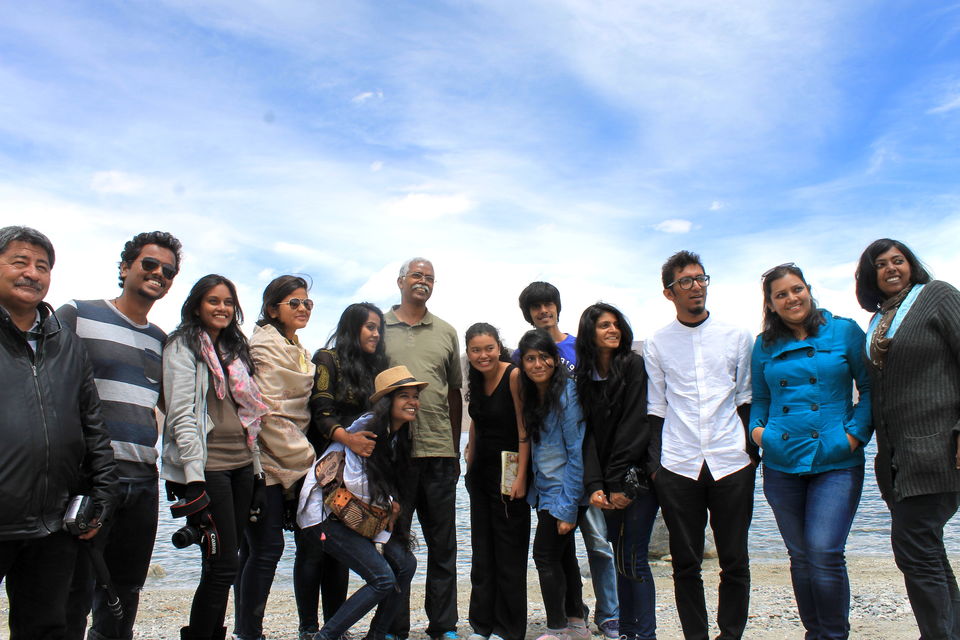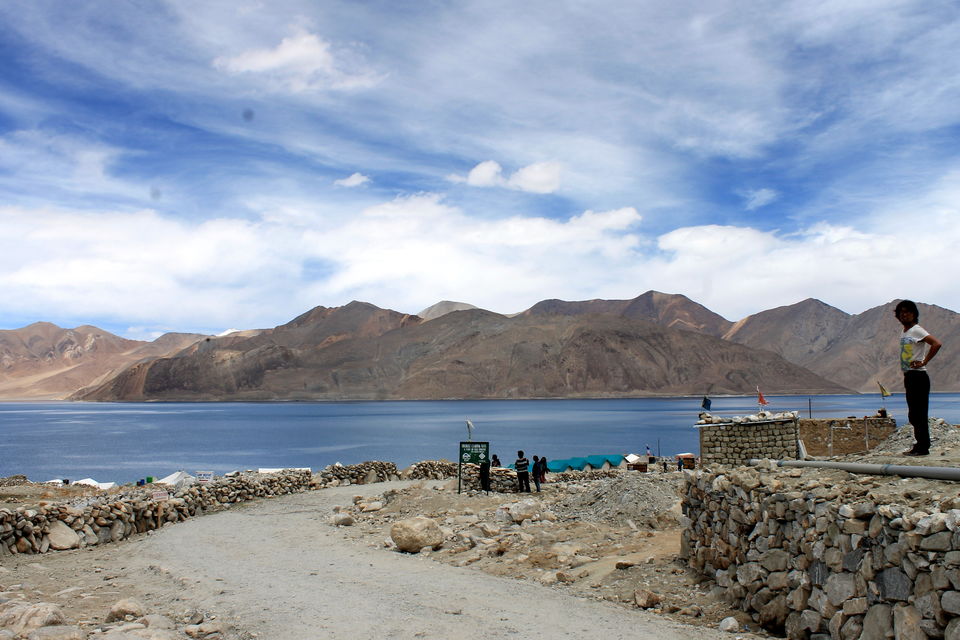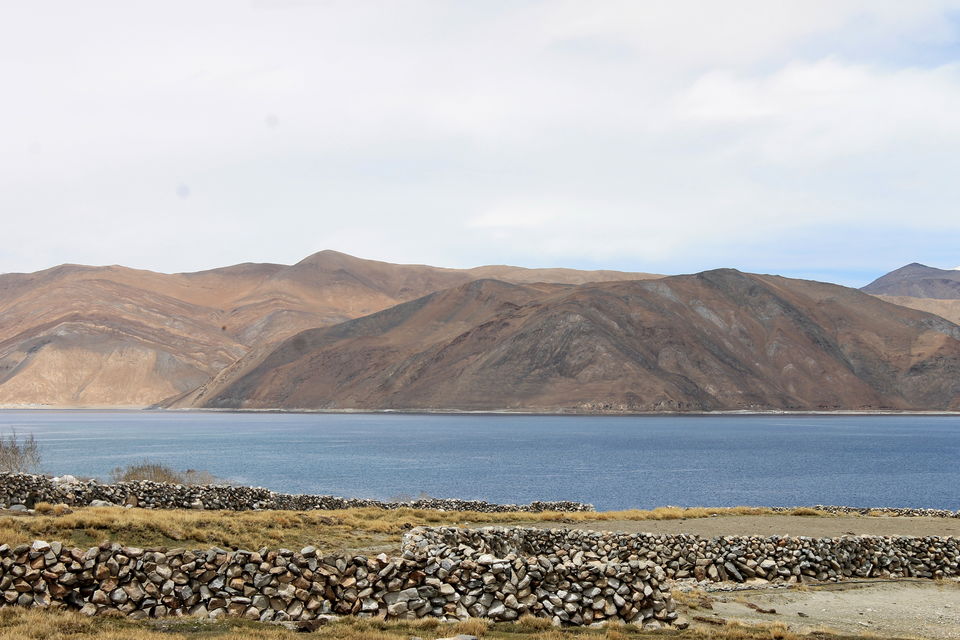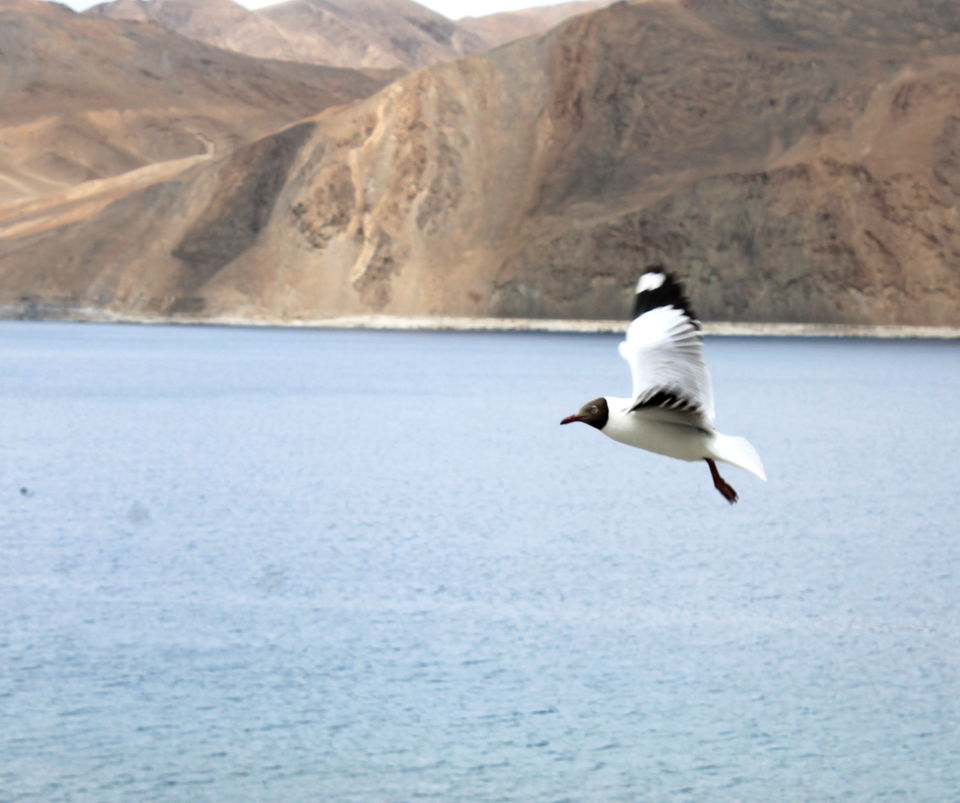 It was the Pangong day! We woke up at 4.30 am as usual, had breakfast and left for Pangong from Leh at 6 am. I could see excitement on everyone's faces. My 'Pangong playlist' played in the car; those slow songs that I have always been dreaming about listening to them at the lake. We stopped at a few places before we reached Pangong; the Petrogyphs, the point at which both, the Himalayan mountains as well as the Karakoram mountains could be seen. I could not wait any more; I just wanted to reach Pangong.
After about 6 and half hours of travelling, we saw the first view of Pangong Tso.  We all started dancing in the car. As soon as we reached the banks of the lake, we stopped to see some border; we all got down of the car and danced like no one was watching on 'London Thumakda.' We were happy, very happy to even express what it meant to us.
The water had shades of blue, purple, grey, black, yellow, etc. It was like a dream come true, to see one of your favourite places before you. I had the blue sky, the blue waters and the mountains all in their prefect shades. I had no words to explain the intensity of happiness that could be seen by the smile on my face. We had a tea break at one of the tents. We went to sit beside the lake, when I sat on the rock, away from the crowd I had arrived with, because it was one of my most pleasurable experiences, and all my feelings and thoughts had to be recorded. The water was clear.
The sky overshadowed both, the mountains and the water. Anyone would be in an awe! My love for the mountains has surely increased, but, I have always been loyal to the waters and will always love it more than any other form of nature.
Sitting there, I thought: This will be a new life hereafter (as we were graduating), a new beginning; we will all start all over again, new companies, new friends, new people; the real world. There will be no goal, no system, no schedule, nothing. How could I let it all go, just like that? Do I have a choice? I thought I would cry at reaching this place; but, it felt too good to spoil the moment. I needed solace and peace. I needed to be here just for myself, be faithful, true and fair to myself.
Nevertheless, this place has been a dream. I had never experienced such happiness in a long time (last time was after I saw Burj–Al–Arab in Dubai). My smile explained it all. We removed our jackets to experience the breeze, the winds here. It was chill, but we did not care. Of course, we wanted better pictures too. The skies, the mountains and the water still remained as perfect as a picture. It was a paradise.
We sat in the car to go back, but stopped at another place beside the waters to collect Garnet (gem) stones.
Tired on our way back, we stopped at the Leh market to shop. We bought two Pashmina shawls. We went back to the hotel, packed and were ready to leave. The pass would not be open today, because the vehicles from the other side were allowed. We were going to stay at Kargil and leave the next day at 12 am to have a 21 hour journey to Jammu. Long day! Long trip! Coming to an end :(. 
Yet, we sat in the bus and slept like tired logs.