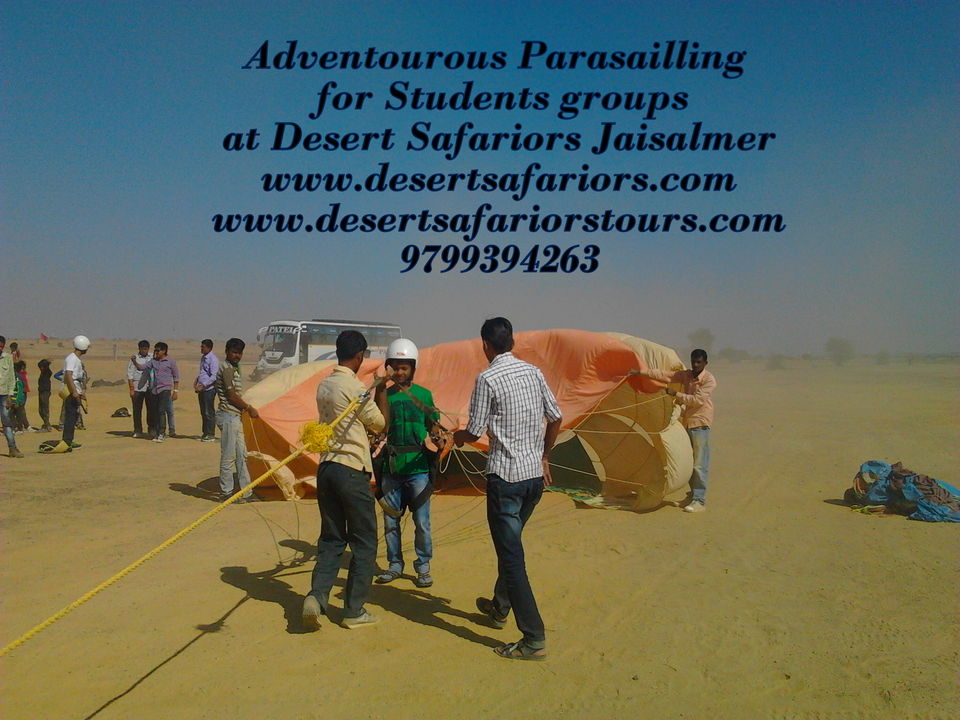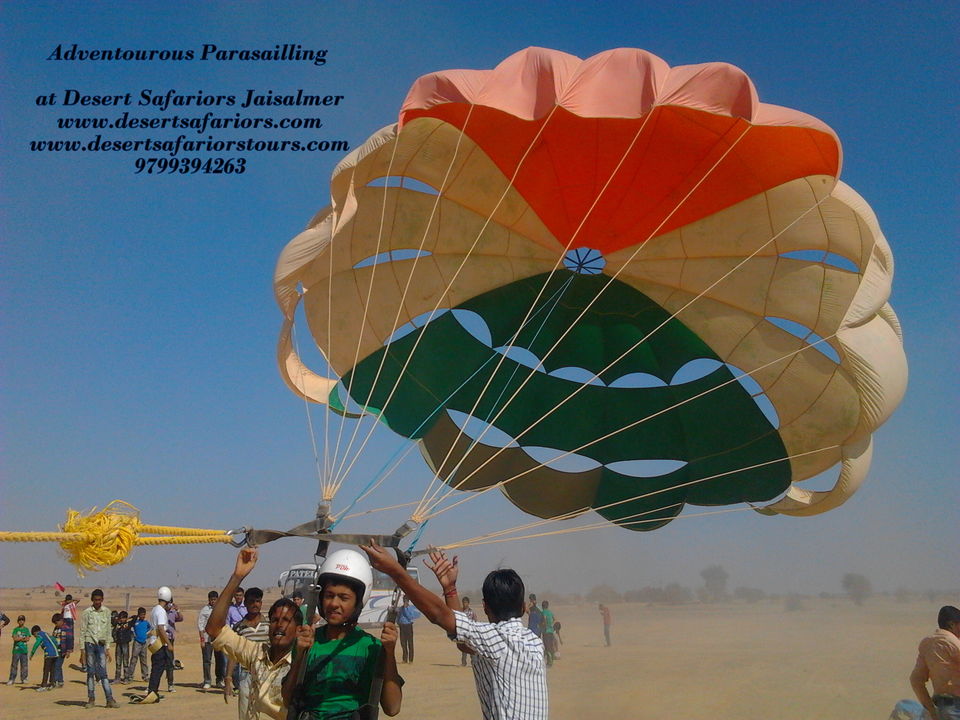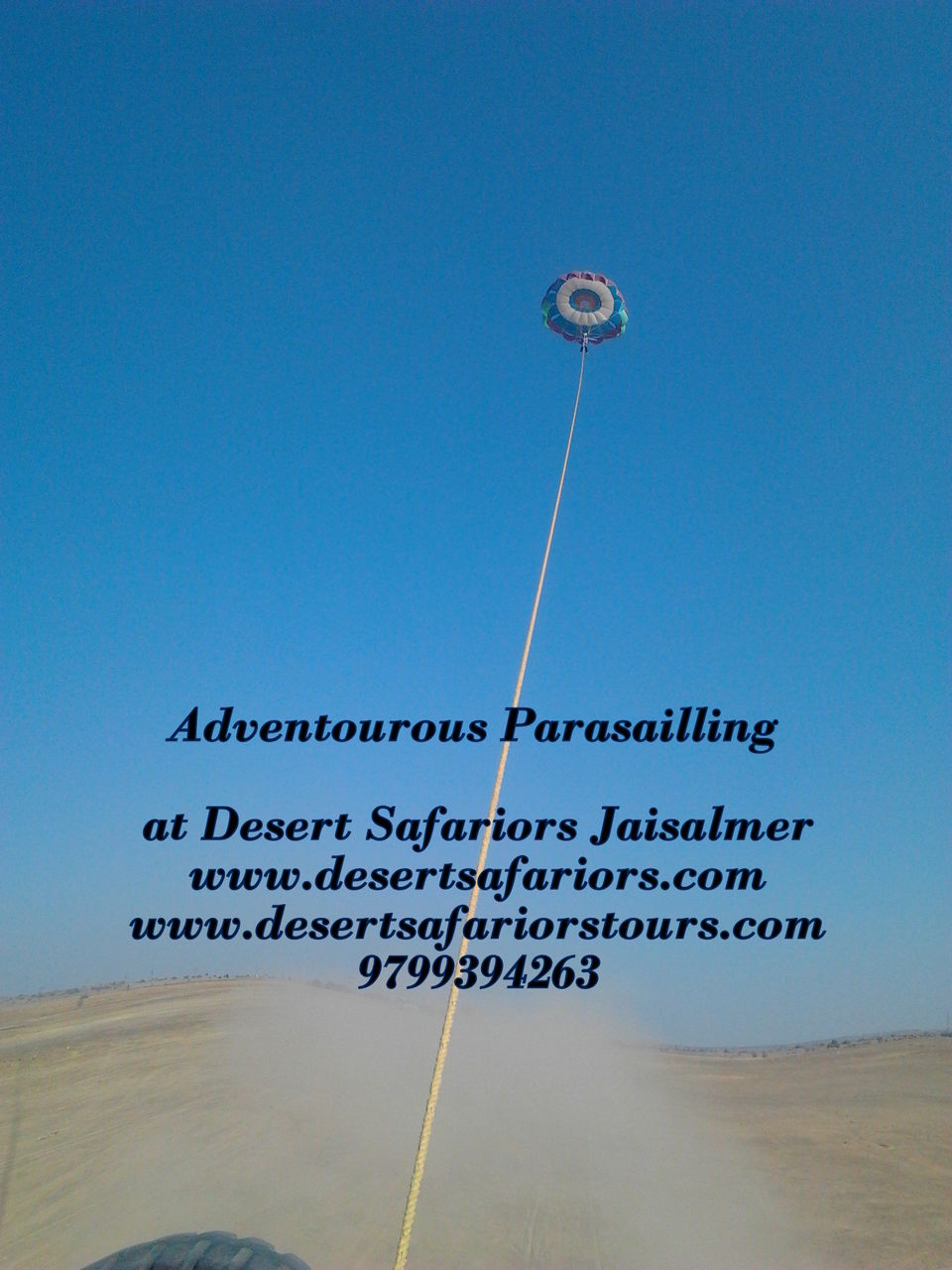 Parasailling or Paragliding
This is a Adventure activity organized by us at Landscape area near our Camp.
This can be done by from age- 5 -50 years depend upon your weight.
Less wieght higher the launch and more weight lower the launch.
The Parachute goes up in the sky taking you to the Height of 100-150 ft approx.
It is only 5 mins total activity .
Note: Our Paraglider is well trained and will prvide you all instruction to do the Launch and Landing properly.
It is really amazing taking this ride .. one should not miss it...