Parashar lake is one of the most beautiful and not so famous tourist place in Himachal Pradesh.
Parashar lake (named after Sage Parashar) is located 50km north from Mandi district or 64km South-West from Kullu district. This lake is situated at an altitude of 8960ft. A 3 storied pagoda like temple dedicated to Sage Parashar is also there near the lake.
There are 2 routes to reach to the lake. One is from kullu, via bhuntar and bajaura. And the another one is from Mandi.
We started our journey on Royal Enfield Himalayan from Bhuntar. We stayed in Bhuntar last night in a hotel. There are few hotel options available in Bhuntar as Kullu airport is situated in Bhuntar. We had delicious Aloo Paratha in breakfast in a local restaurant (I don't remember the name).
The road for parashar lake cuts from Bajaura. Lake is 50km from Bajaura. The ghat road starts after couple of KMs. There are few villages down the hill. But as you go up the human locality starts decreasing and after few KMs you barely see any shops or houses. The road conditions were good at the bottom of the hill but the road conditions started becoming bad as we went uphill. Some patches in between were good.
As we were going uphill, the views were becoming more and more beautiful. Also the roads were becoming more and more dangerous. The roads were narrow and there was no railing on the valley side.
It takes around 2.5 - 3 hrs to reach to the lake from Bajaura depends on how you drive and how many breaks you take.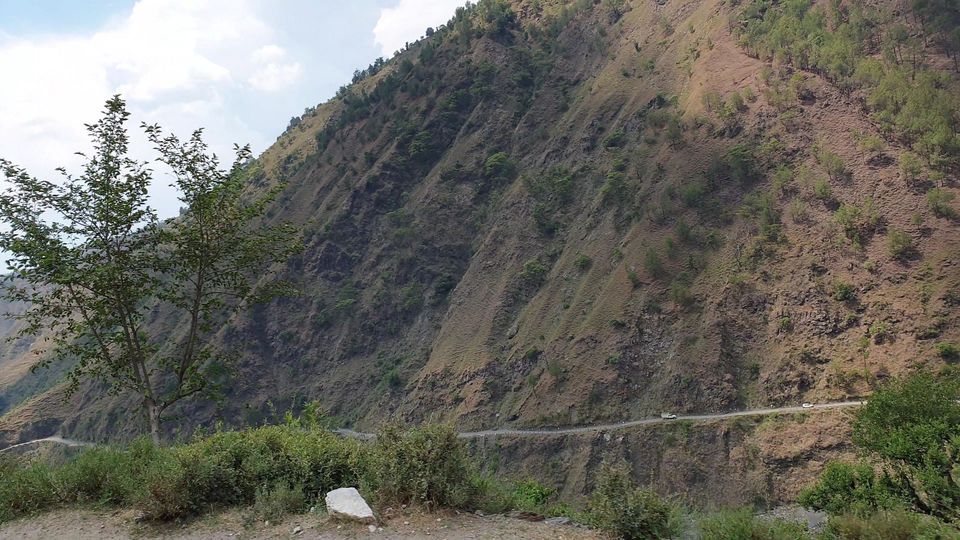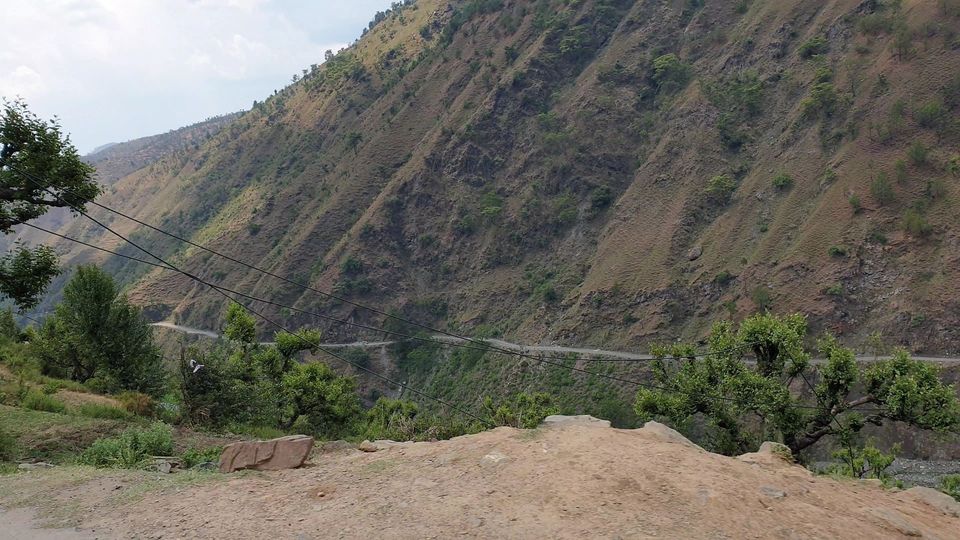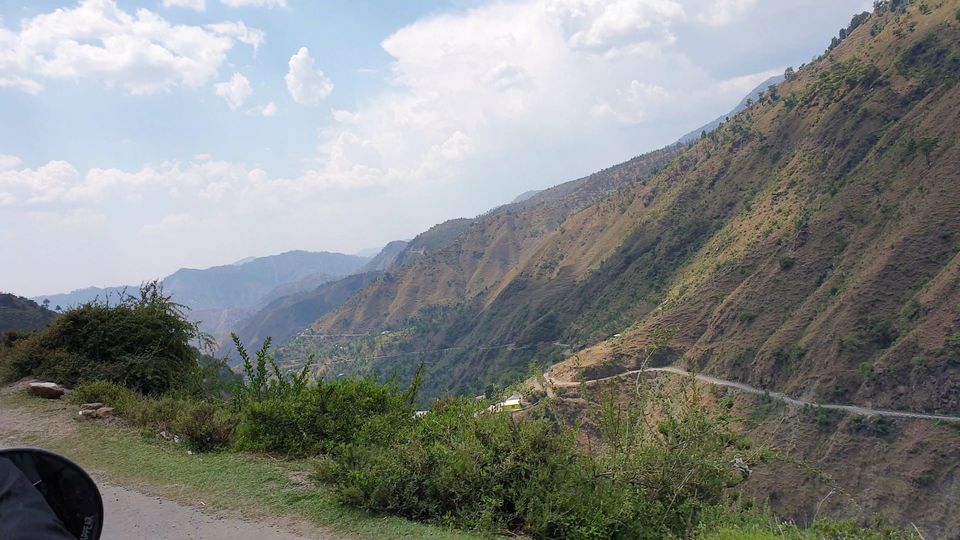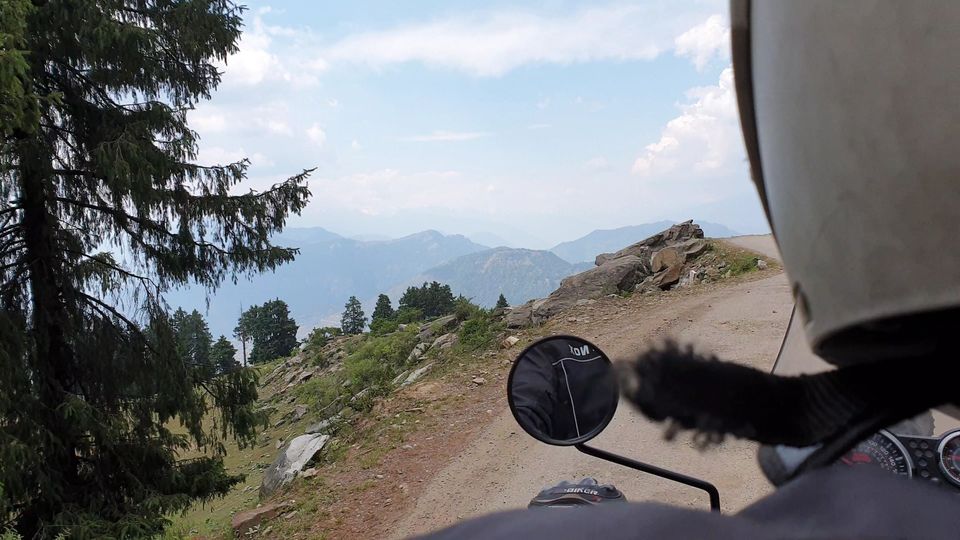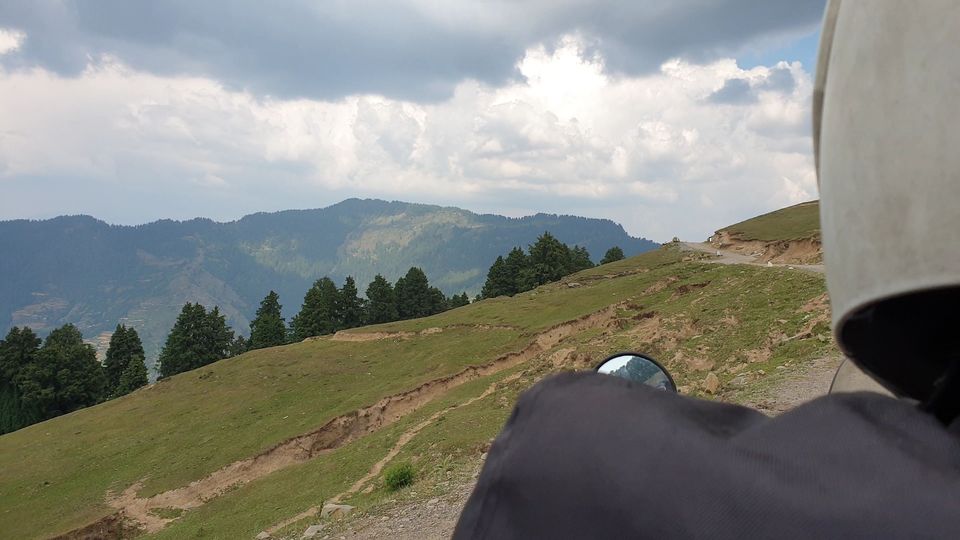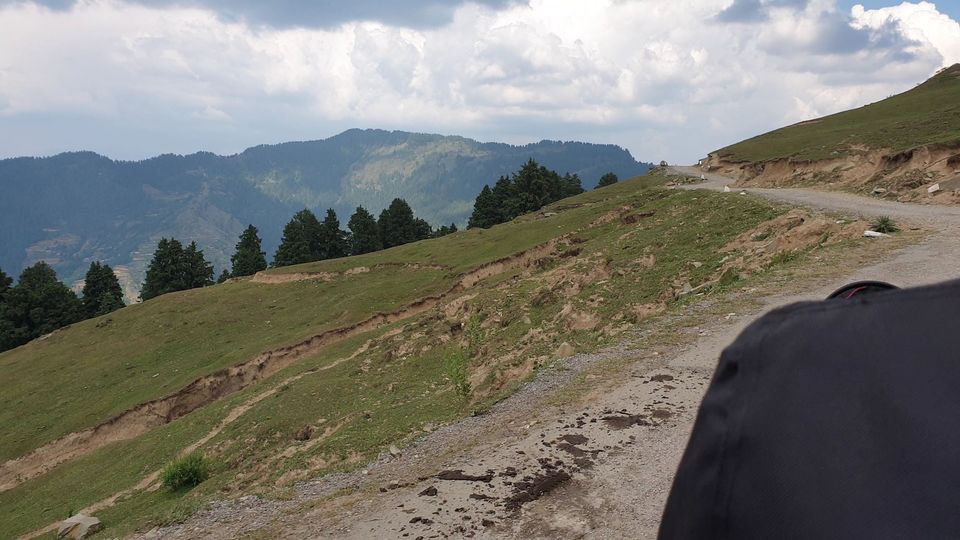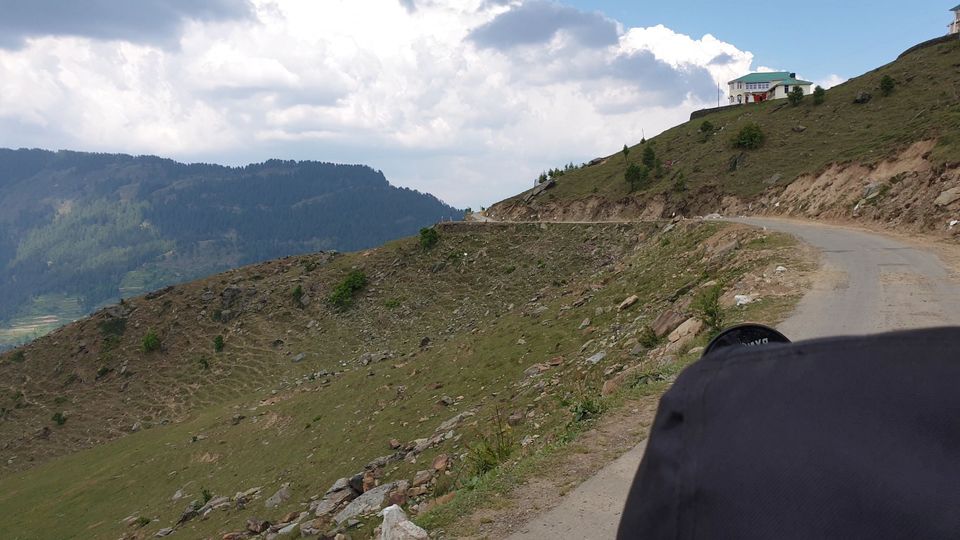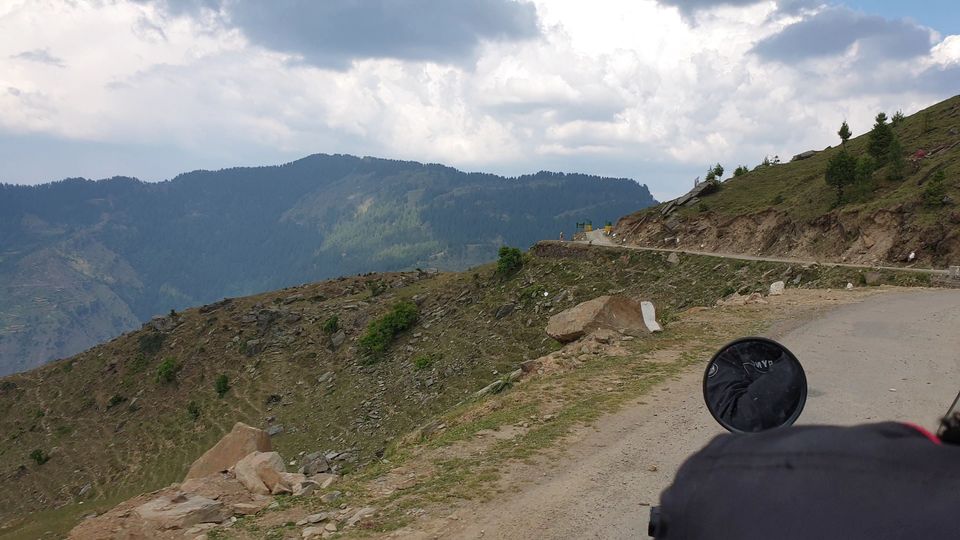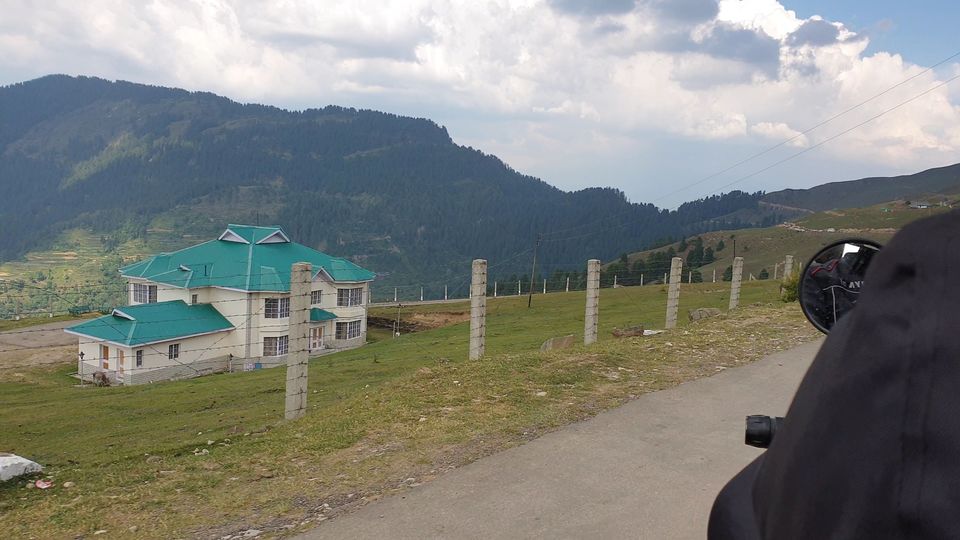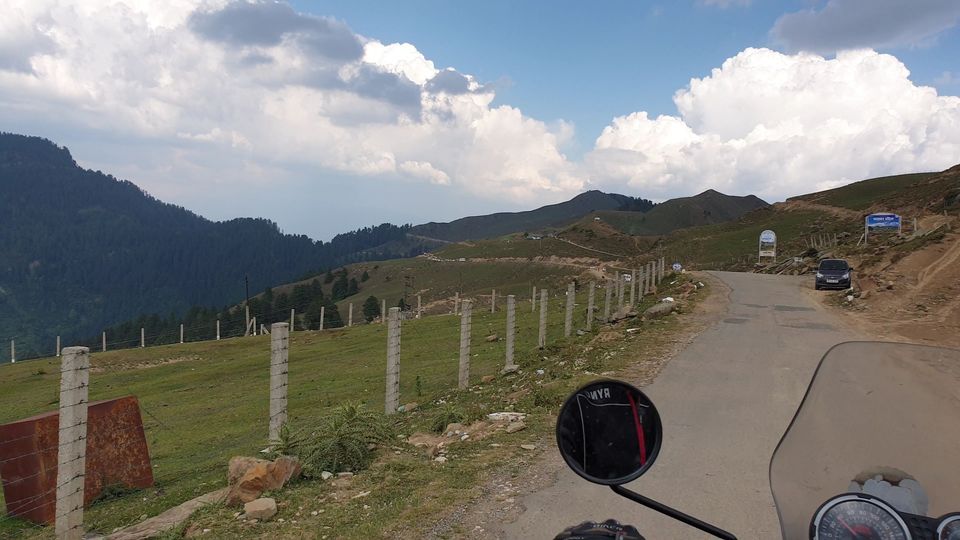 After a drive of almost 3 hrs we reached our destination. And our first reaction after seeing the lake was...  WOW...!!!!
The place was much more beautiful than what we thought.
The lake has a floating island in it. The island keeps on rotating and changing its place time to time. There is no fixed time when and how that island will rotate. If you google photos of parashar lake you will find photos in which the island is at different locations in the lake. The lake is covered with railings and no-one is allowed to enter inside the lake. There us also a temple dedicated to Sage Parashar located near the lake.There are few food shops where you can have tea, snacks such as Maggie, aloo paratha, pakoda and biscuits, cold drinks etc.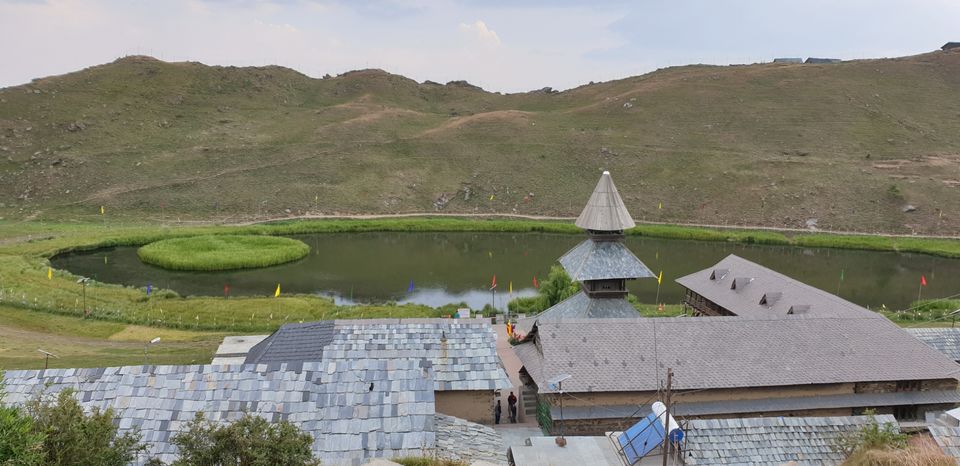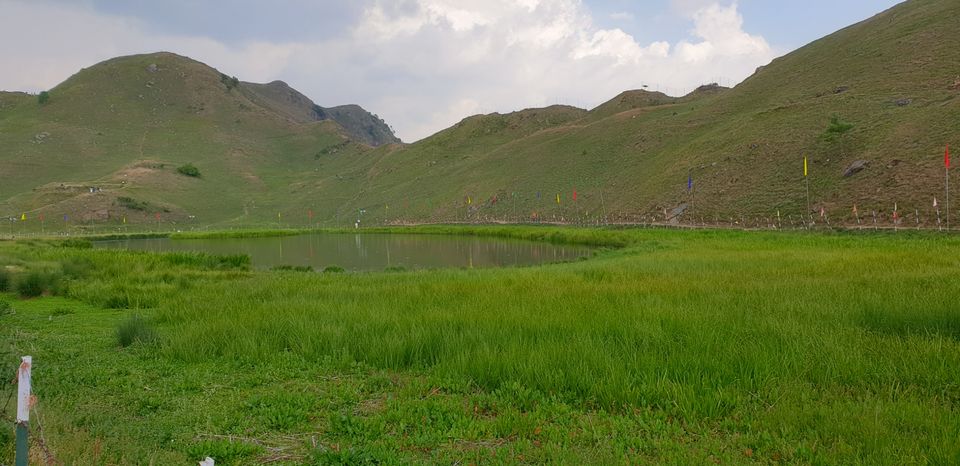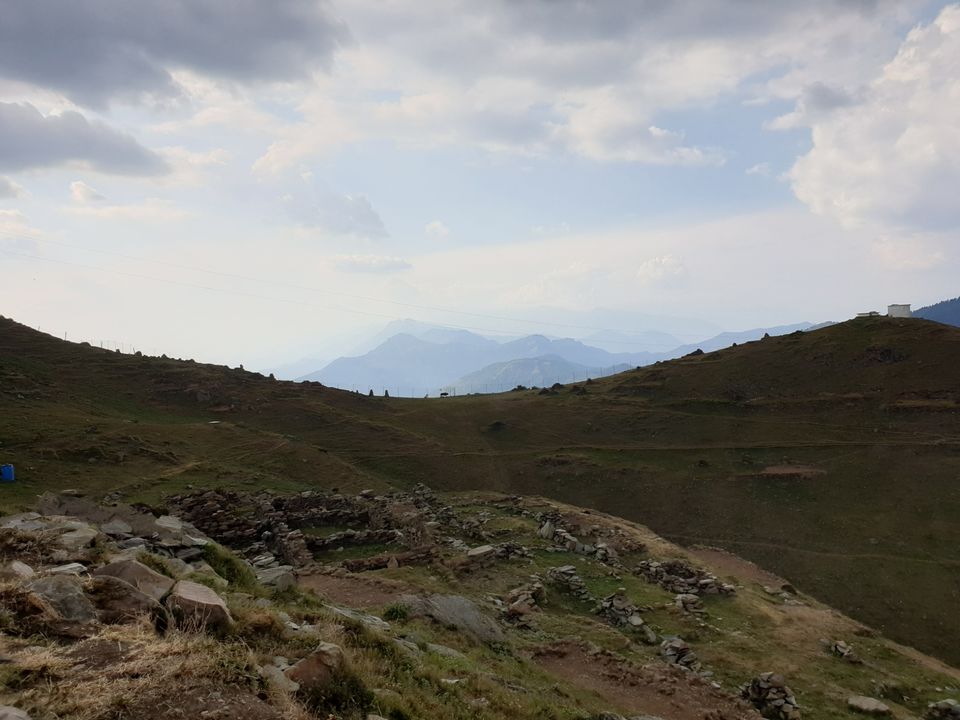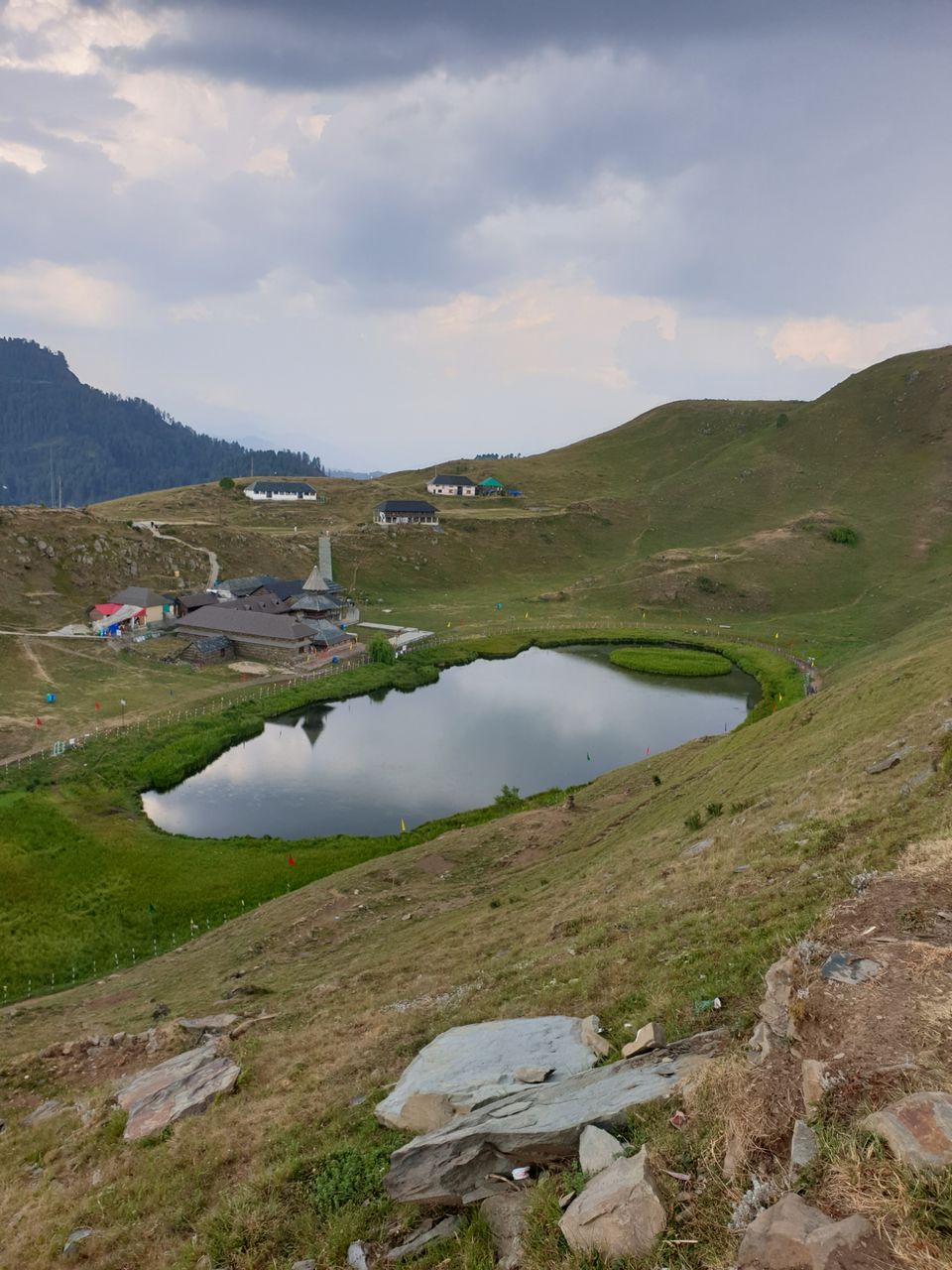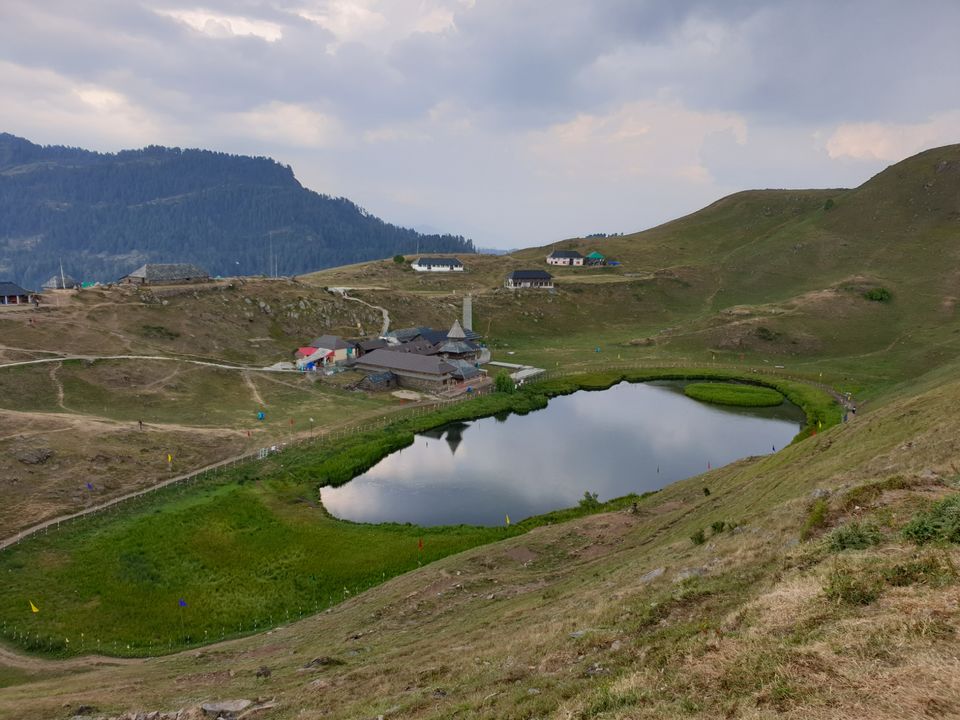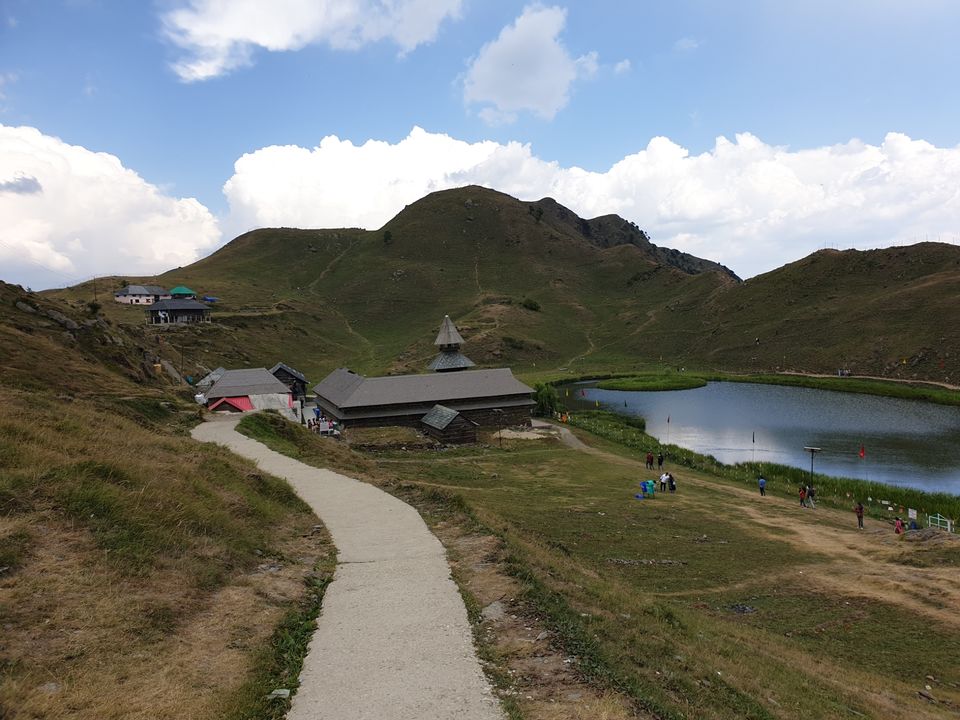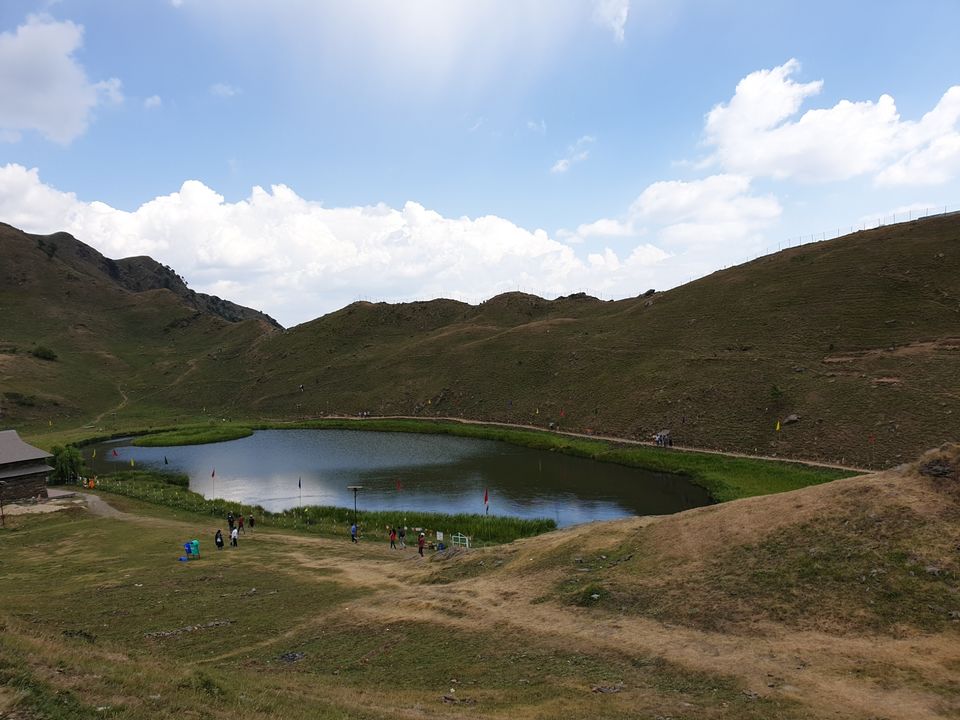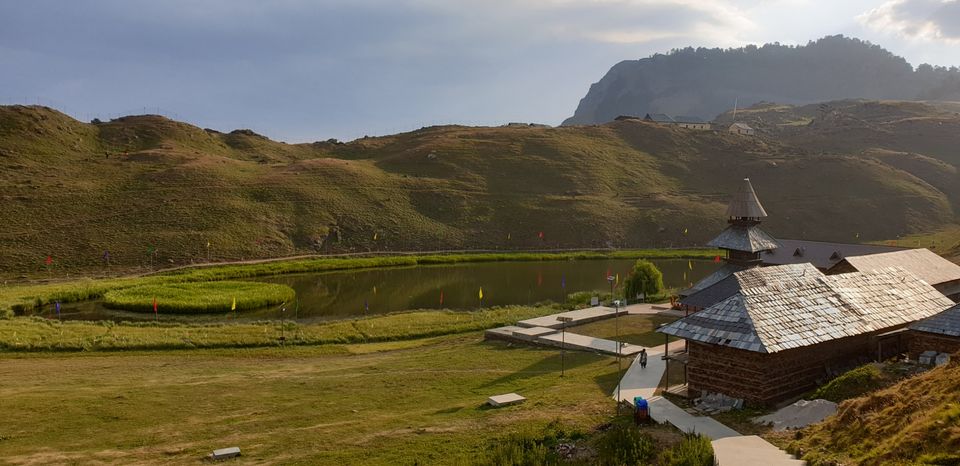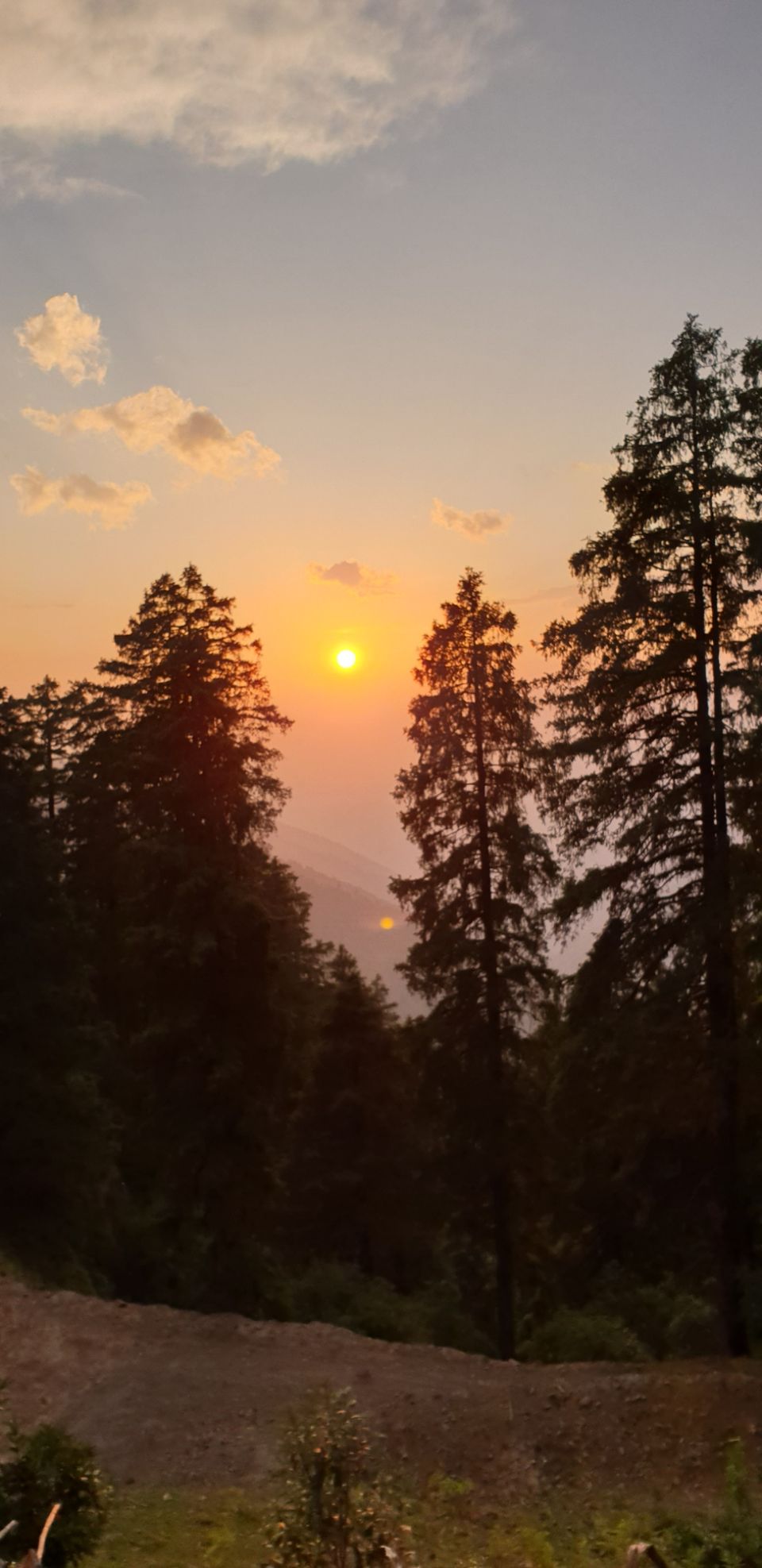 There are rooms(known as Saray) available in the temple to stay overnight. The cost of those rooms are very minimal. Its around Rs.150 per room. They provide blankets and mattress.
There is one camping site just near the lake. And few more camping sites are there at a distance of around 2km from the lake.
As it was evening time we decided to stay overnight in a camp rather than going back to Kullu. We stayed at Krishna Camps. It is situated at a distance of about 2km from the lake. They have around  15-20 camps. They charged us 800 per person including dinner, bonfire and breakfast next morning. The place where camps are located was very quiet and peaceful. They serve vegetable, chapati, dal and rice in dinner. The taste was good.
3 more groups stayed at that campsite. We had a good time talking with other groups and enjoyed our dinner with bonfire.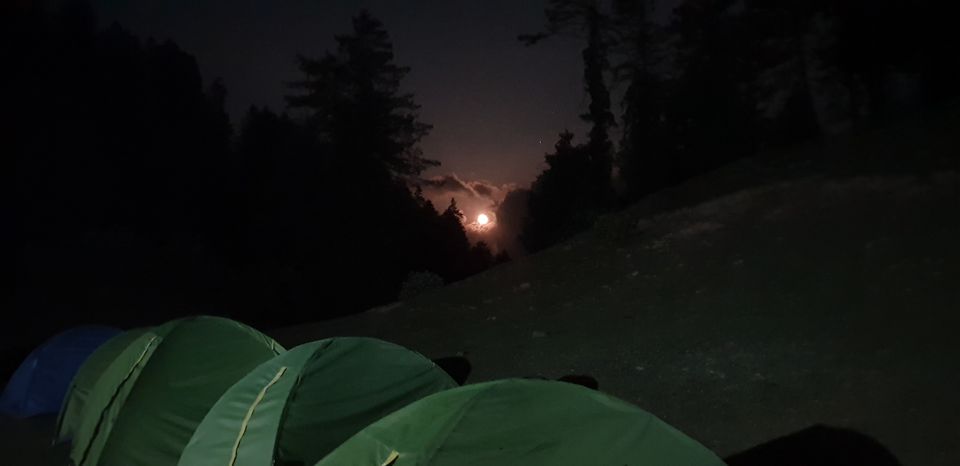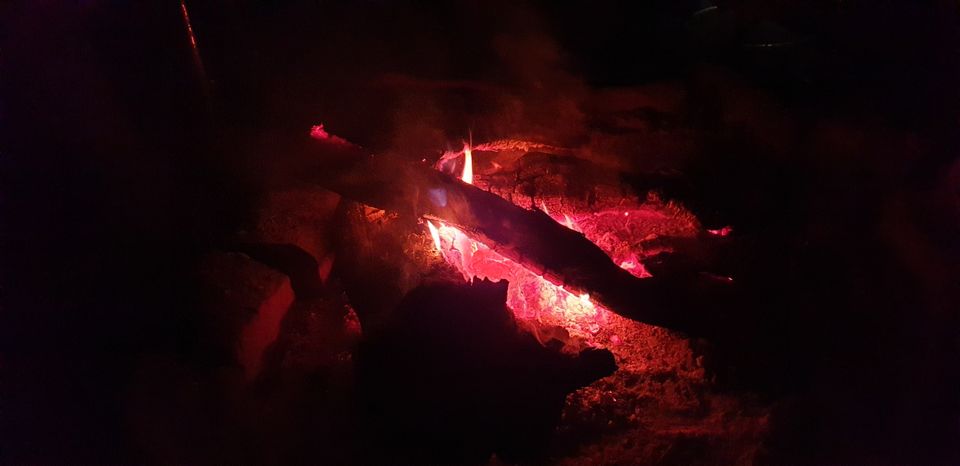 On second day, we had breakfast on the campsite. They served chole bhature in breakfast. After breakfast we started our journey back to manali.
Stays during the journey  :
Bhuntar - Oyo 26599 Hotel Balaji Inn
Parashar lake - Krishna Camps (800 per person)
How to reach :
You can go by personal vehicle or by hiring cab from Mandi or Bajaura. You can also go by public transport from Mandi.