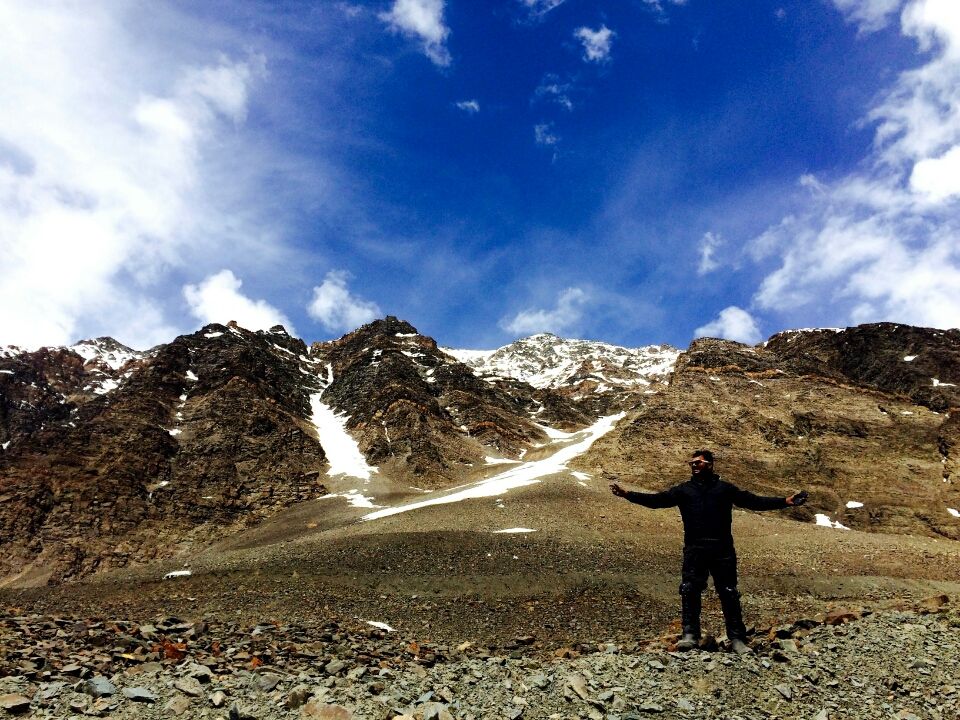 We get this life once... only once... and it's up to us how we want to shape the course of our life. Either stay at one place and keep looking at those same concrete edifices, or pack your bags... fill the tank and dug dug... roll.
The saga started on the 4th of June 2016 with five passionate souls and embraced millions of unforgettable moments for a lifetime before it ended on the 18th of June 2016. 2760 kilometers of terrain was covered in a mere span of 15 days. In the end, what mattered the most was not who we were when we started but what it made us when we finished.
To those times of a lifetime...
परिंदे... कैसे एक परवाज़ से
सैकड़ों उम्मीदें आबाद किए जाते हैं
बादलों के परे अपनी जुस्तज़ू लिए
रोज़ मीलों का सफ़र किए जाते हैं
लाँघकर हैं जितनी सरहदें सारी
पारकर ये तेरी वादियाँ सारी
सुरों को बंदिशों में बाँधते हुए
आसमाँ पर हौले से फाँदते हुए
इंद्रधनुष में चुपके से घुसकर
सारे रंगो में डुबकी लिए आते हैं
धड़कनो की रफ़्तार को रवानी देकर
अंधेरों को रोशनी की निशानी देकर
पनपती ख़्वाहिशें हैं जो मचल जाती हैं
बिगड़तीं कोशिशें हैं जो संभल जाती हैं
महफ़ूज़ इस दुनिया से कहीं आगे
ज़िंदगी हाशिए पर जिए जाते हैं
ये परिंदे... कैसे एक परवाज़ से
सैकड़ों उम्मीदें आबाद किए जाते हैं
-
2043 hrs
27th June, 2016
New Delhi
You can relive our journey through this video.
P.S. - Usage of earphone is recommended to get the real feel of the video. :)
#Leh #Ladakh #LehRoadtrip #LadakhRoadtrip #RETrip #RoyalEnfield #Bullet #Bulleteers #ManaliLehHighway