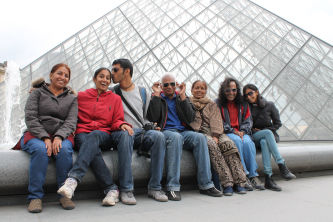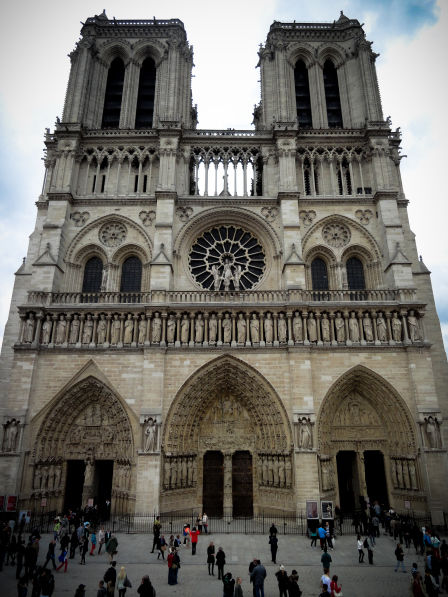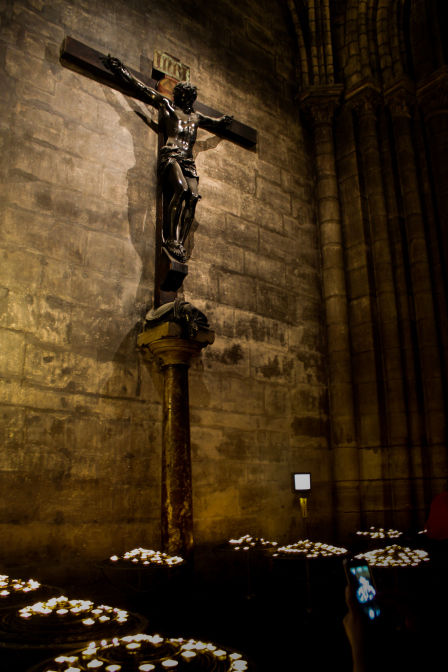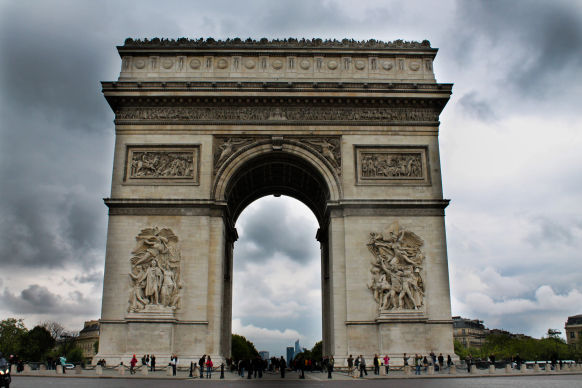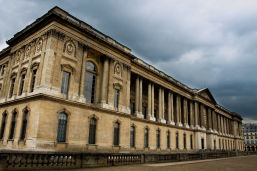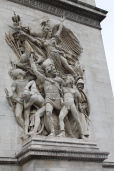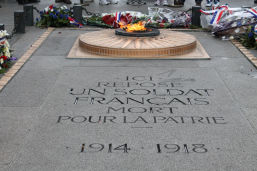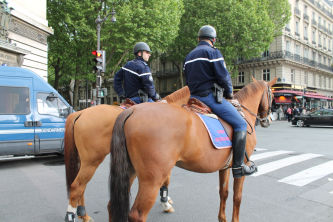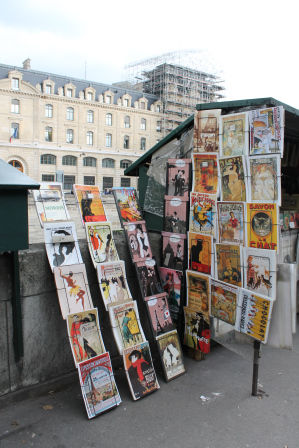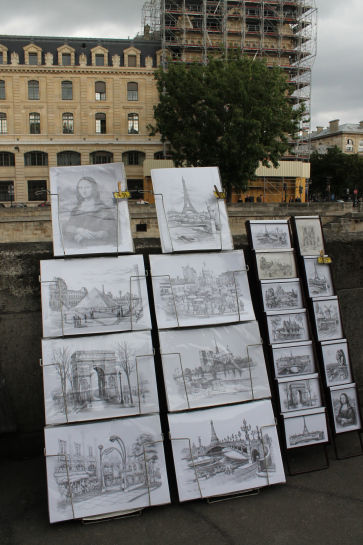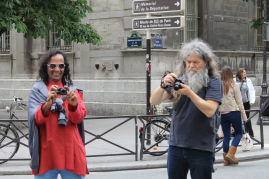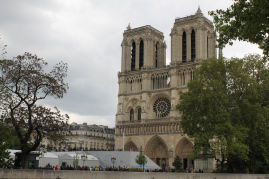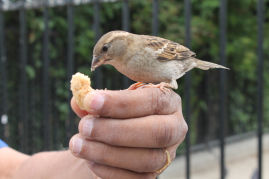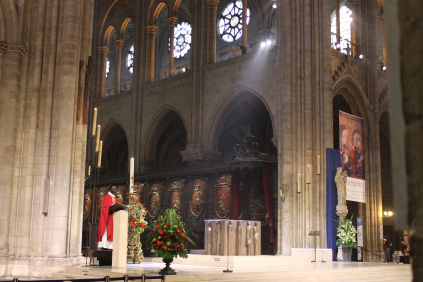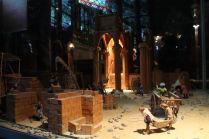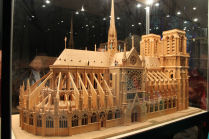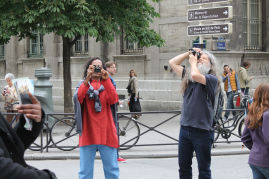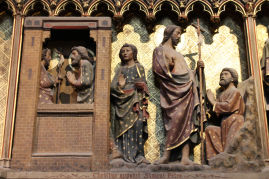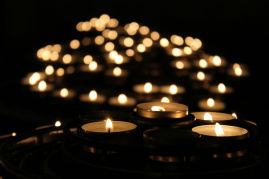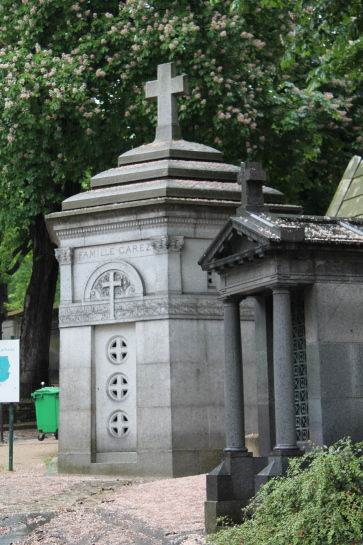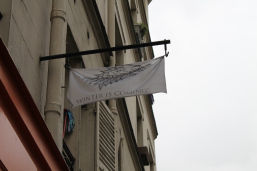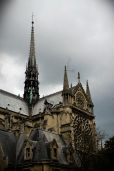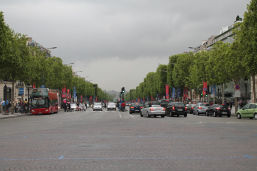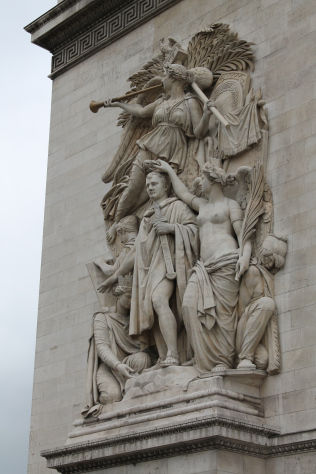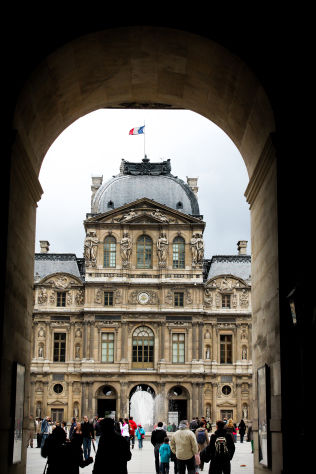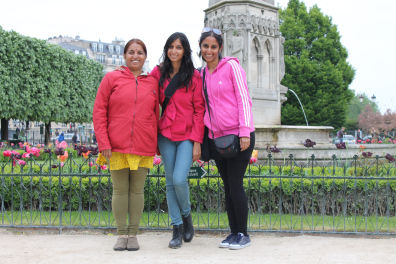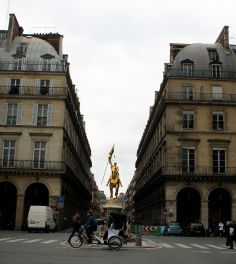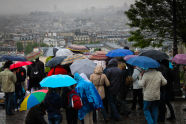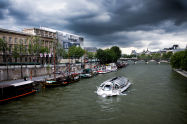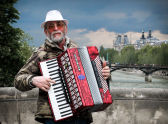 A cloudy day in Bangalore sort of reminds me of the menacing clouds in Paris. Nothing to worry about though. Bangalore is a calm city, weather-wise. Unlike Paris. Our first stop was at the Catacombs of Paris. A catacomb is a man-made chamber that is used to bury the dead. As far as I know from common knowledge and Wikipedia, the catacomb in Paris has walls lined with skulls and heaps of skulls all over. Or that's what I thought. We were all kicked about going there because of the spooky nature of the place. Unfortunately the dead seemed quite unwelcoming that day. This is what we saw: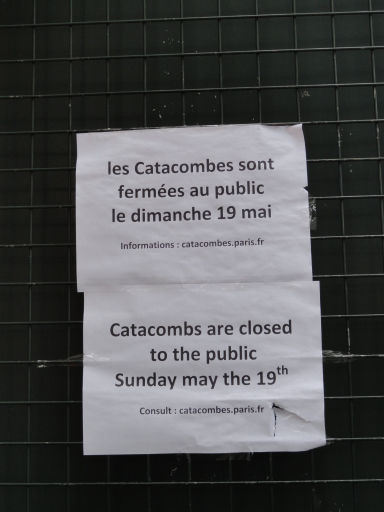 After cursing the dead a bit, we took a train directly to Saint-Michel, Notre Dame. I had heard the name 'Notre Dame' so many times but I had never bothered to look it up or know what it was all about. Notre Dame, is a massive cathedral sitting on the banks of River Seine. I read somewhere that it is the epicentre of Paris. I'm not so sure about that. The church is of Gothic architecture, a style that really intrigued me as it's everywhere in Europe. I am so proud that I can now tell Gothic architecture from non Gothic. Although it is a madly crowded tourist spot (there were people like ants all over the place), the church maintains its serene atmosphere. I haven't been to many churches really. Through out my life, I have had a bad habit of laughing thunderously in quiet places thanks to the awkrdness, so a church has hardly ever been on my itinerary. But this cathedral made me feel like praying and I don't know why. Maybe it was because of the people kneeling quietly in prayer or people lighting lamps silently in a corner. Maybe it was the woman singing with the organ or the bells that sounded eerie and comforting at the same time. There was something very ancient and haunting about the church, in a good way of course. There were depictions from the Bible and until I saw them I never knew that this song I had learnt in school, which goes, "Peter James and John in a sail boat, out in the deep blue sea sea sea" was from the Bible. This is the best part of travelling. You suddenly realise so many things and learn so much. I love the exposure and insight I get, no matter how silly the things I learn.
As I see pictures now, I realise how photogenic Paris is! Right from Notre Dame to the buildings outside, to the boats, yachts, ferries and ships in River Seine, to the street market with souvenir shops, the birds that come flying to you if they sense a morsel, every single thing is picture perfect. For my camera, it was like walking into a bloody good restaurant with munchies and eating heavenly food for cheap. It was a treat.
We made a stop at the famous Louvre, the museum that has the original painting 'Mona Lisa'. We didn't go inside because we aren't a family that is enthusiastic about art. I don't believe we have the ability to understand or appreciate great artwork. Besides, a few hours do no justice to the Musée du Louvre. But we did walk around outside and see the great glass pyramid that lies in the centre of the courtyard of the museum, which is the main entrance to the museum. And, on that day, I believe I clicked the best panoramic shot I have ever clicked.  From there, we went to the Arc De Triomphe. It's a gigantic monument in the middle of a junction where twelve avenues meet! It's a monument in memory of French soldiers who lost their lives during the French Revolution. It has each of the General's names and France's major victories inscribed on it. It decorates the junction so well with it's awesome Neoclassical architecture and is a very intimidating monument.
Our halts at all these places were fleeting because the clouds threatened to come down any minute. But we made the most absurd decision and decided to climb up a hill, Montmartre. Atop the hill lies a beautiful church, the Basilica of the Sacré Cœur, which overlooks the city protectively. It's literally like God is looking over you. Montmartre also has endless souvenir shops and night clubs lined up on all streets. It's a pretty little secluded town standing by itself but bustling with life. By now the heavens had opened their gates to send holy water gushing down on us. I bought an umbrella and used it but within minutes the winds tore at it and feasted on it. Unfortunately. I still wouldn't call it a day. From there I went to Père Lachaise Cemetery, where Jim Morrison has found his resting place. But like I already said, I had rotten luck with dead people that day. The cemetery was shut. We missed it by twenty minutes. Can you believe it?
Paris is a city where you take time to explore and experience. You can do a crash course of Berlin, you can do one of Amsterdam, but you need to give Paris time. I am definitely going back there and doing justice to this city that has allured me so with it's ancient history and sublimity.
Paris, je n'ai pas fini avec vous. Je serai de retour. Je t'aime.
This trip was originally published on Swat of All Trades.