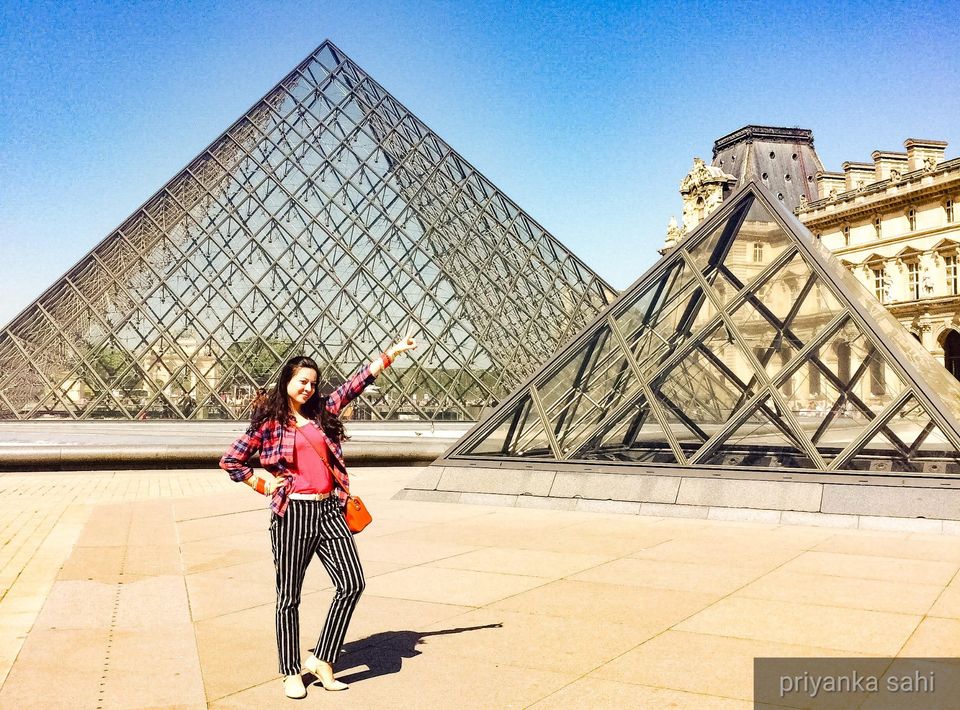 I want to tell you about my first unexpected and unplanned solo trip to Paris.
So, I was on my way to Southampton via Paris to join my husband on a cruise ship that he worked for, I missed my connecting flight and was stranded in Paris for 3 whole days as the ship was leaving that evening and would be returning in 3 days. I had traveled to places on my own before but a family member was always there to pick me up at the airport, but here I was all alone and totally clueless as to what to do next. I was very scared and nervous.
I informed my folks back home about the situation and they tried to console me and make me confident. My mom motivated me to take this little mishap as a blessing and enjoy my alone time in Paris for the next 3 days, she told me "you're in the most happening city in the world, be happy and have fun"! Having been brought up with conservative family values I was not very outgoing and really shy, forget about talking to strangers. I spent the next hour self-motivating and preparing myself for the next 3 days that I had to spend on my own in an unknown city. After I gained enough confidence I started my unexpected solo trip to Paris.
The first thing I did was approaching the airport officials and informing them about the situation, they booked another flight for me to Southampton in 3 days and guided me to a tourist information center to gain an insight into the city.
The tourist center gave me all the important information that I needed to make my stay comfortable. I bought a local traveling pass from them that would allow me to travel for free in metros and buses, this was one of the best things that I bought because it made my travel in the city very easy and convenient, another tip that they gave me was to book a taxi to my hotel from them because otherwise I would end up paying double the rate since private taxis from airport charge much more and indeed that was true. By this time my husband had already booked a hotel for me in the city.
One of my friends is an avid solo traveler, being inspired by her I always wanted to do a solo trip however, I never found the courage, but look at Gods plan I never knew I will be forced to take one!
I recalled the tips my friend had given me on solo traveling, first - not disclosing too much about yourself to strangers and not making it too obvious that you know nothing about the city you're staying in! I kept all these things in mind and brought out the actor in me ;). I did not disclose too much to my taxi driver who kept on asking me as to why I was traveling alone, I spontaneously made up a little story that I was here on a business trip from my company, supposedly I was working with an IT company as a software engineer.. ;) clever me!
I reached my hotel and after checking in and freshening up I started exploring the area near my hotel, I took some tips from the receptionist at the hotel who was very friendly and helpful and gave me information about how to go about exploring Paris and make the most of my 3 days here.
The next 2 days were spent in exploring the beautiful city of Paris. The advantage of being on a solo trip was the fact that I could spend as much time as I wanted in places that interested me. I spent half a day at the Louvre Museum and one whole evening just gazing at the Eiffel tower.
I ended up having the time of my life on this unplanned solo trip to Paris. This trip not only gave me a lot of confidence but also brought out a personality that I didn't know I had! I became more open, made new friends and learned how to enjoy my own company.