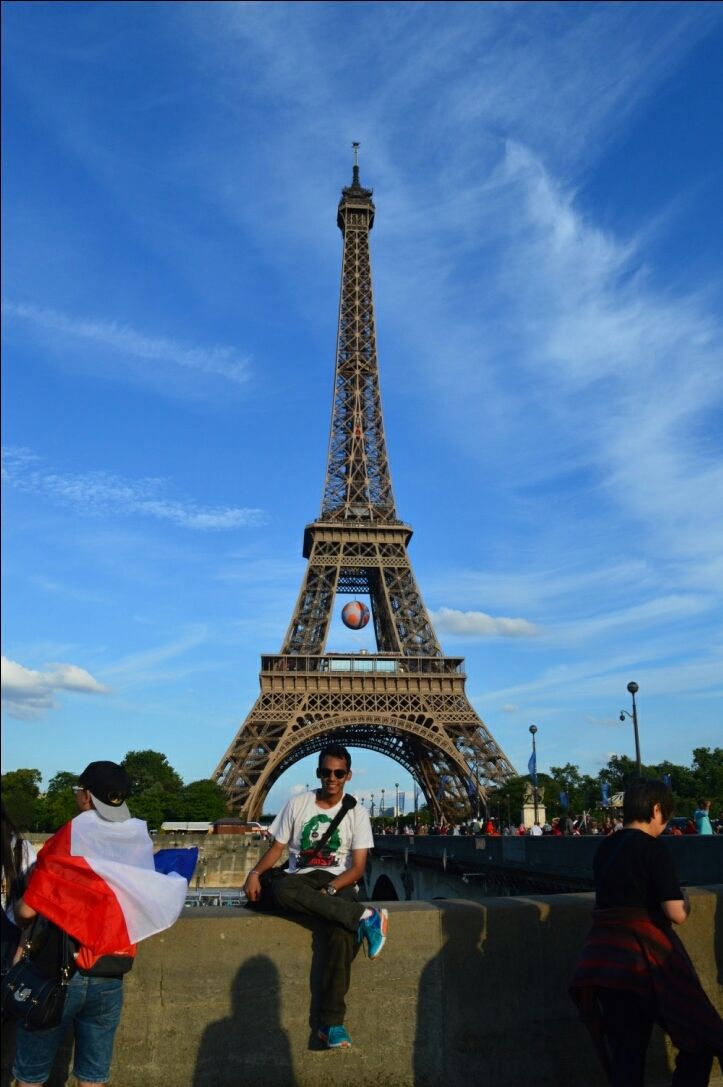 Listed as the 2nd most popular tourist destination in the world, Paris was a must visit on my list while I was interning in Paderborn, Germany. The real dilemma was how to cover all the major attractions in a mere 2 days when the minimum requirement to cover the whole city is atleast 4-5 days. Not lagging far behind was also the issue of money, since Paris also features in the list of some of the most expensive cities.
The answer to both these issues was just one thing : Be a traveler, not a tourist.
A 6 hour ride from my city for a bare minimum 9 €, Eurolines is one bus service which provides low cost bus fares all over Europe. It took me a few minutes to soak in the grandeur of the city, for the realization to dawn upon me that I was in Paris, the mecca of love and fashion.
The first logical step as soon as you reach Paris is to buy the Paris metro pass for the number of days you are staying, it is highly economical and convenient rather than buying tickets for each individual trip.
From there I took the metro for my hostel, Le Montclair Montmarte, which provided a bed in a 4 sharing for 35€. The hostel was hip, something every young traveler looks for and had a very helpful staff who guided me through the do's and dont's of Paris.
I freshened up, deposited my rucksack, took the essentials (never forget to carry your passport and your work visa papers around everywhere) and was on my way to roam the beautiful streets of Paris.
Same as Amsterdam, I booked myself a slot on the Sandemann's free walking tour, where a local guide takes you around through the major attractions on foot providing quirky facts which you wouldn't know or notice otherwise.
We started off with La Conciergerie, a former royal palace and prison located on the banks of Seine. We walked along the banks of Seine, as we came across Pont Neuf, an stone arch bridge, the oldest one standing. This bridge boasts of mascarons or stone masks,decorated on each side of the bridge, representing divinities from ancient mythology.
Our next stop was one of the most famous museums in the world, which holds rather very famous pieces of art, Musee de Louvre. It's a beautiful sight for sore eyes, trying to take it all in and if you are a Dan Brown fan like me, the place holds more meaning. There was such a rush at the museum, I made up my mind to come in early morning the next day to avoid the hassle of waiting in the long queue.
A lot of people who visit Paris miss out on visiting Catacombs, underground ossuaries where bones and skulls of about 6 million people are kept. Opened to the public only recently in 2013, Catacombs offer a visual treat of lutenian rocks and human skulls and bones arranged in an eerie fashion.
It was almost dusk by the time I came out from Catacombs. I decided to head to Pantheon before heading over to Eiffel tower to see it lighted up . Pantheon had a special discount for students, so I got in cheap. Pantheon houses the remains of distinguished French citizens such as Pierre and Marie Curie, Alexander Dumas, Victor Hugo and Braille. The building has breathtakingly beautiful frescoes and sculptures.
And finally I headed over to the crown of Paris, Eiffel tower. A gigantic steel structure, Eiffel tower was lighted in the colors of the flags of those countries of that night's Euro Cup match. Oh did I not mention Euro cup? Yes, I was in Paris at the best time possible and believe me the atmosphere was intense. Cheering fans, street hawkers having a roaring trade, families enjoying, yes I finally felt Europe. The Eiffel tower was indeed marvellous.
I finally returned to my hostel, extremely tired but mesmerized by the city's beauty.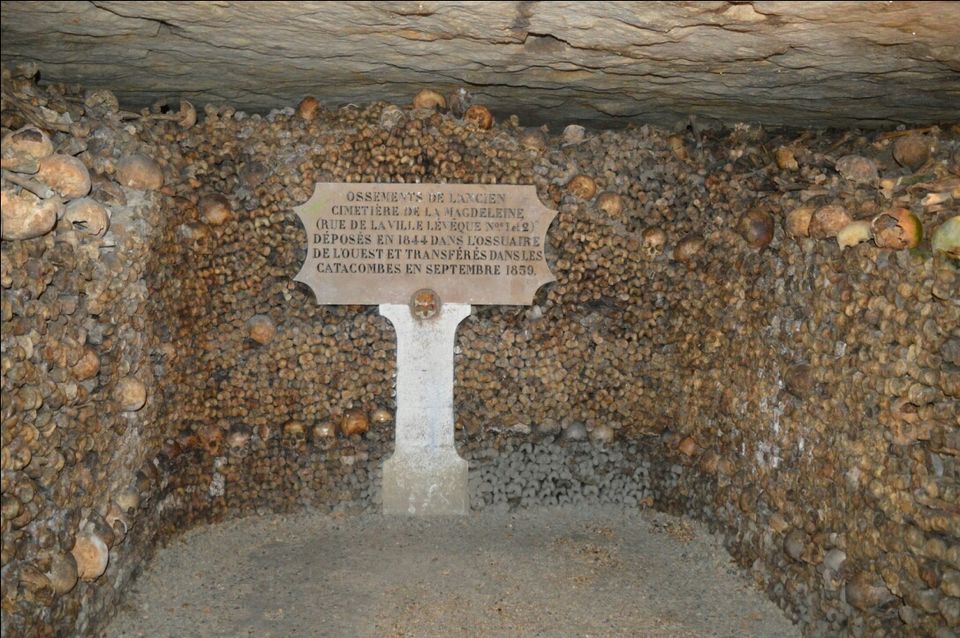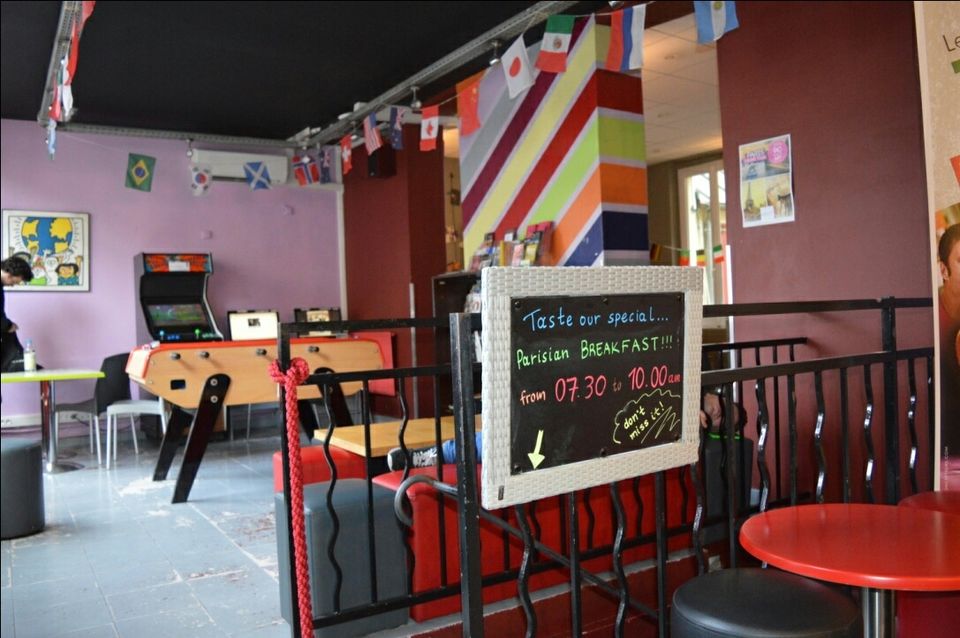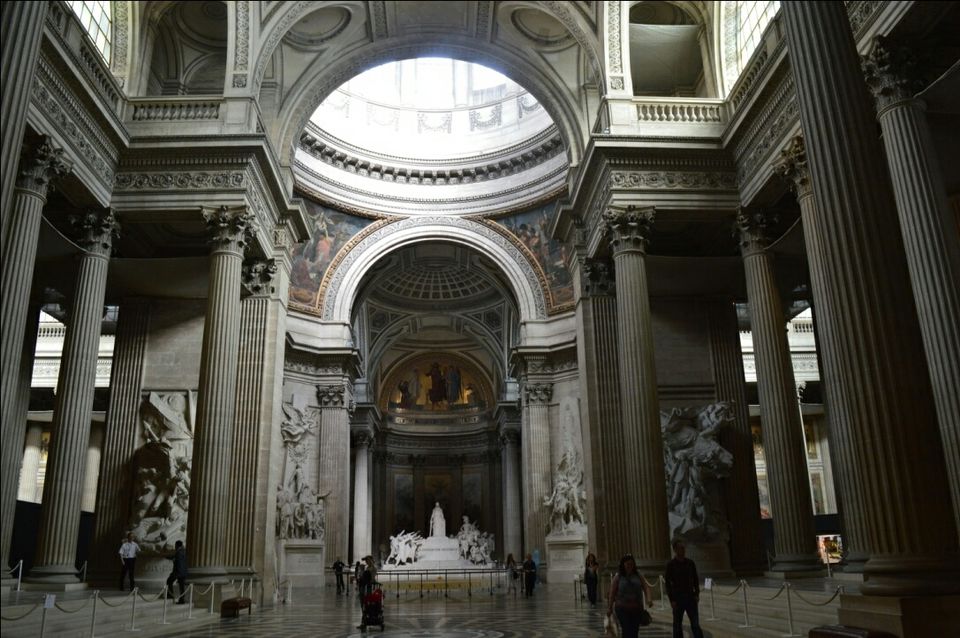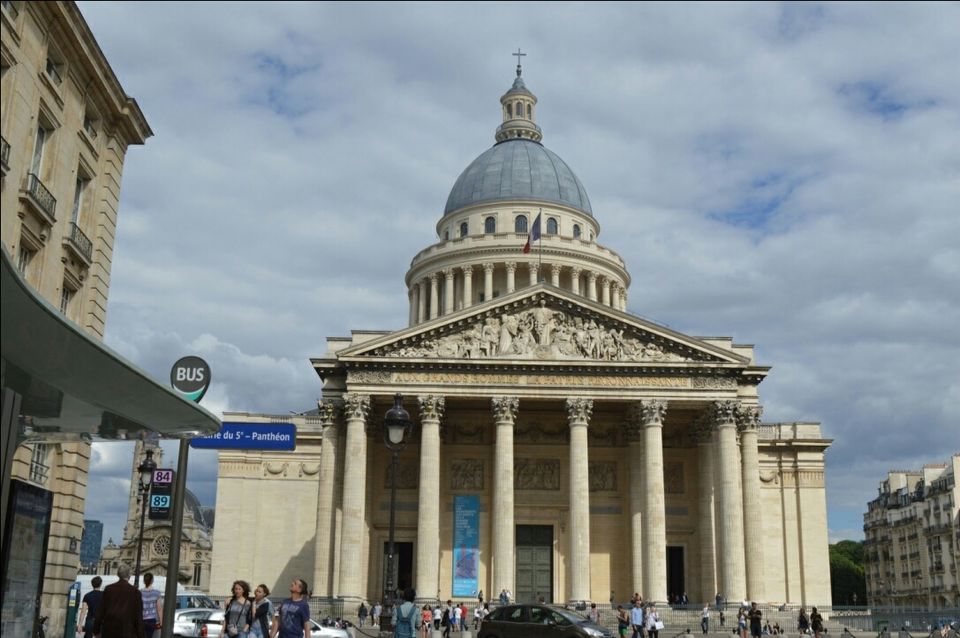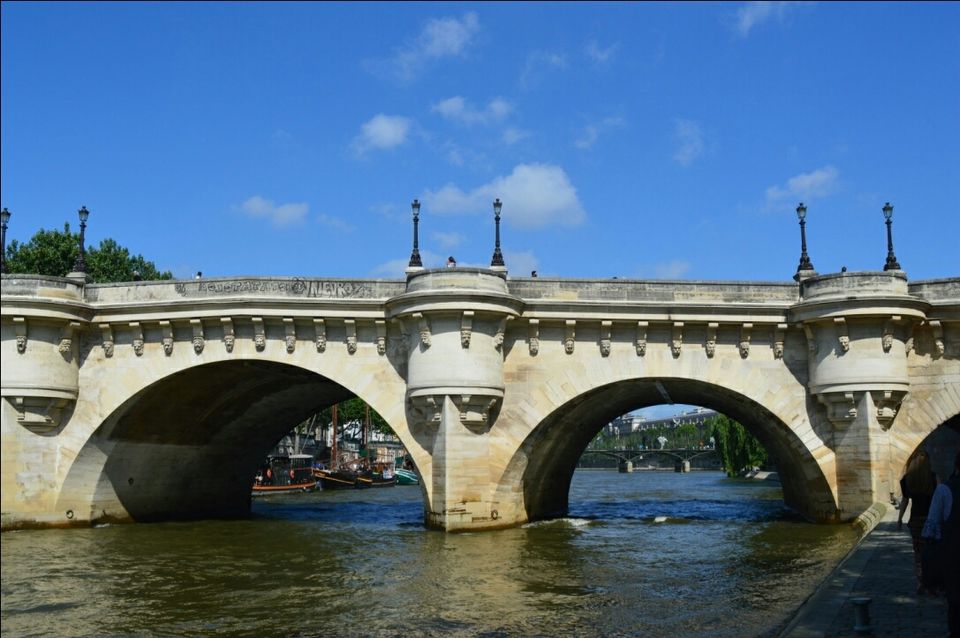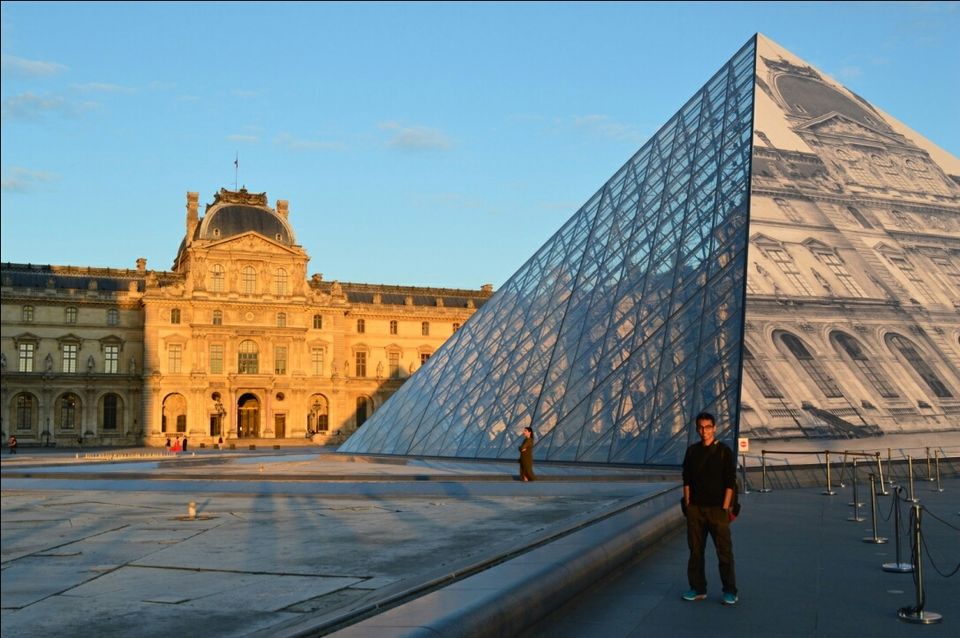 Early morning I headed to Louvre, to beat the line and the crowd. It was a good decision since I got easy access to all the world's greatest paintings and sculptures. Louvre gives free entry to students and I was so happy to save 20€. Louvre has 3 sections, and unless you have 3 days only to visit the largest museum in Europe, you really have to take certain tough decisions . I decided to see Leonardo da Vinci's famous paintings, Mona Lisa and The Last Supper, the Egyptian wing and the sculptures.
After a Louvre morning, I headed to Montmarte,  a large hill near Paris, known for the famous Basilica of Sacre Coeur. Whole of Paris is visible from the top of the hill. The white dome church is beautiful with even more beautiful frescoes on the inside walls.
Next I headed to Notre Dame cathedral,  a Gothic church and one of the most visited tourist places. The church is huge and worth a visit.
The last place I visited before I board my bus back was the famous Arc de Triomphe. A gate famously built by Napoleon Bonaparte to honour his soldiers returning victorious from a war. From the top, Paris crossroads can be seen diverging into 12 streets,  and offers a beautiful view of the Paris skyline. Here again a ticket of 9€ was not applicable to students.
So here my trip of Paris came to an end, and left me with a burning wish to visit the city again for more than 2 days later in time.