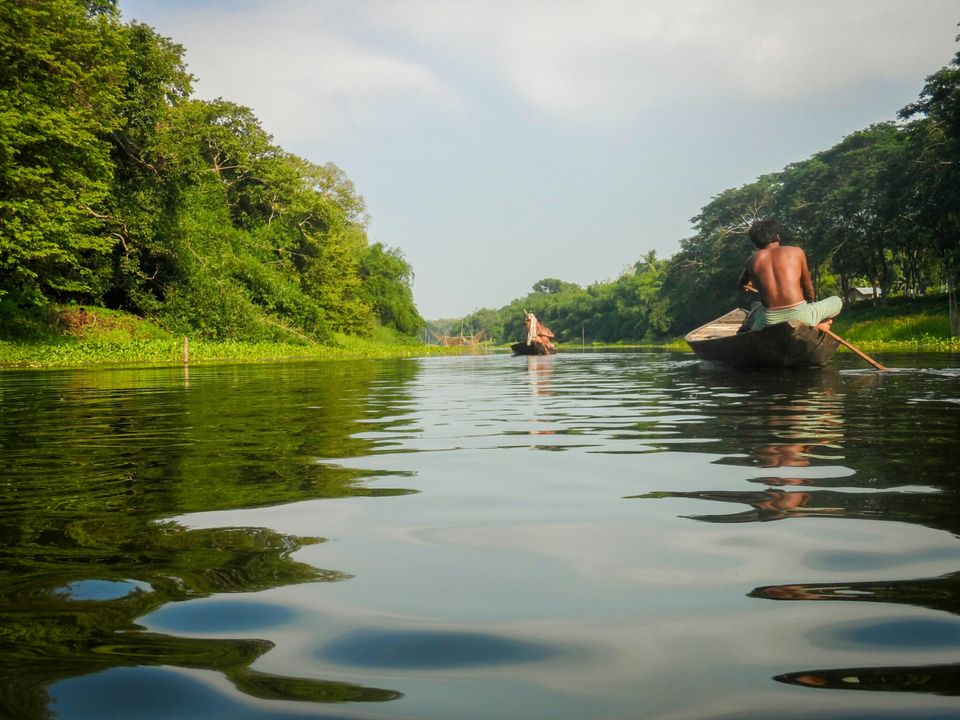 If you feel tired of your boring daily routine and badly needed a break for short period of time then come to Parmadon as it offer you more than anything you can imagine.
Located only 97 km away from Kolkata a beautiful wildlife sanctuary on the bank of Iechamati river offer you some relaxing time that you will never forget.
You can stray at one of the government guest House Inside the Forest area.wich offer a beautiful view of the forest. You can also spot dears playing inside the forest from room's balcony.
This place also have a mini zoo(only birds) and a children's play area attached to it which will be a great fun if you have kids with you.
You can have a boat ride through Iechamati river.The beauty of sun sets and the greenery of its banks take all your stress out in a minute.
You can also visit a old jamidars house which later converted into a Nilkuthi during British rule on the other side of the river, there is not much to see but if you want to change your mood it obviously a good place.
One thing you must do is to explore the the brick road surrounding the forest by foot you can see a herd of deer inside the forest.Monkeys playing on the trees. The glimpse of sun rays playing hide and seek with the big old trees is something that you will surely fall in love with.
The forest is closed​ to outside people at 5pm sharp but if you staying inside the forest it is open to you all night.
The government guest house have a dining room and there is a local man who supplies food to the guests house. Believe me the food he provides fish, chicken ,roti, rice anything you want is really teats great and price is a cheap one.
If you want to enjoy fully go to this place in monsoon you will find Ichamati flowing with it's full capacity but on the other time it have some depth issue which may prevent you from taking boat ride through it.
In the night just enjoy the silence and darkness of night with fireflies playing around hope for a rainy night because the sound of rain drops in the forest is something you will never forget. You also love the smell of wet soil. Don't miss the chance to see deer when they feed them in the morning.😃
So what are you thinking of just pack your bags and go there.It Will be an unforgettable one.