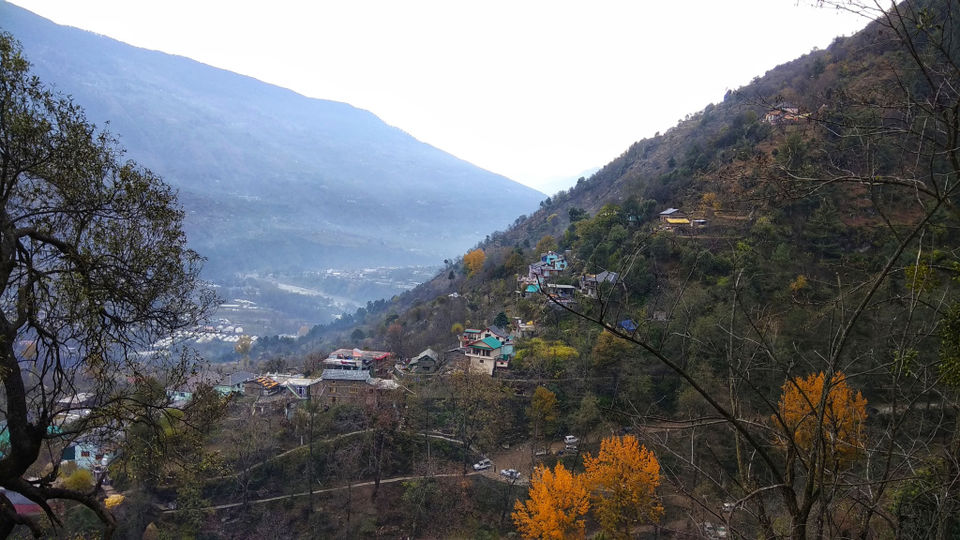 "The Night is Dark and Full of Terrors", said Melisandre The Red Woman. And indeed it was, mainly for my friends in other bus of which the headlights were broken and the driver was an old man. The terror was visible on their faces before leaving. The roads didn't even had a street light and the bus was headlights-less. Good thing the driver had his subordinates to give him extra 2 pair of eyes, plus the driver was an experienced one. And mostly we see that experience beats power, so there was a little relief after sometime when we took a toilet break. But the terror was in my bus too, and that's mostly into girls. The girls in my bus had problems riding a bus with lots of turnings. Some were vomiting and some fell sick but some were hard as steel. I on the other hand had no problem about anything except leg space. We slept through the journey, at least I slept, and we reached Kullu around 6 am.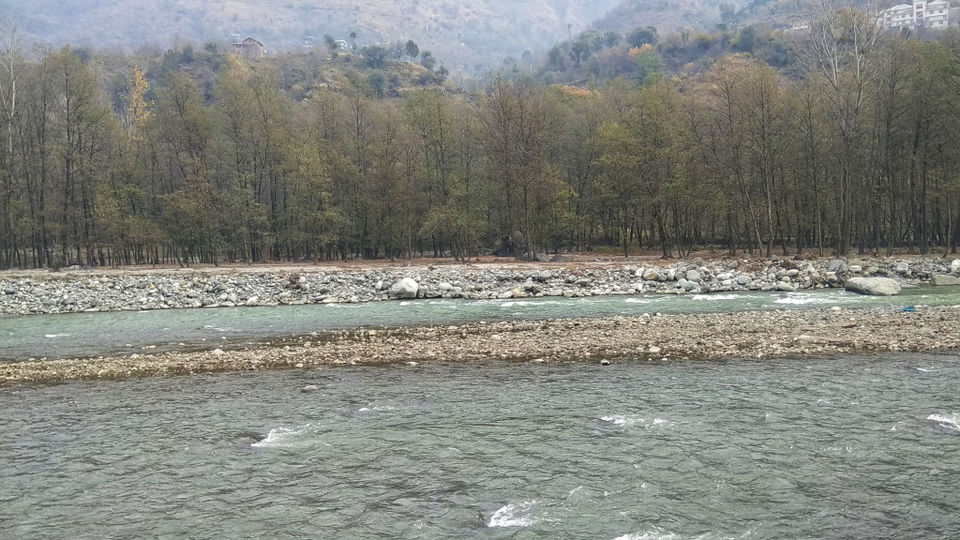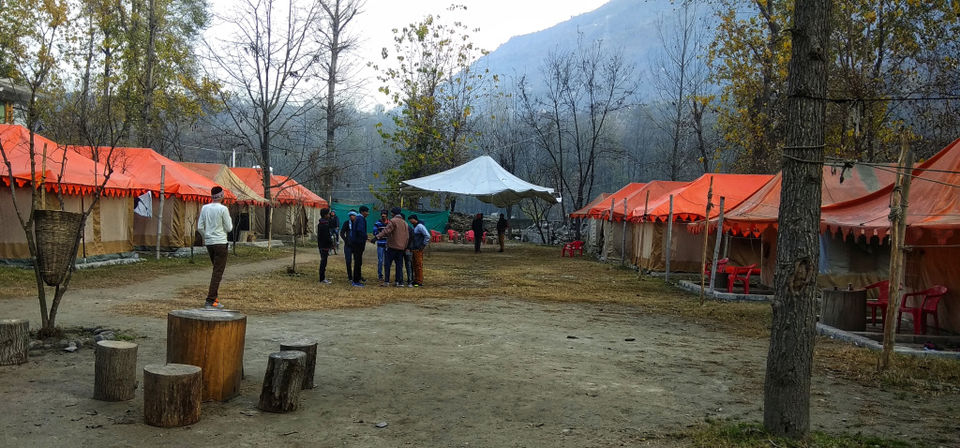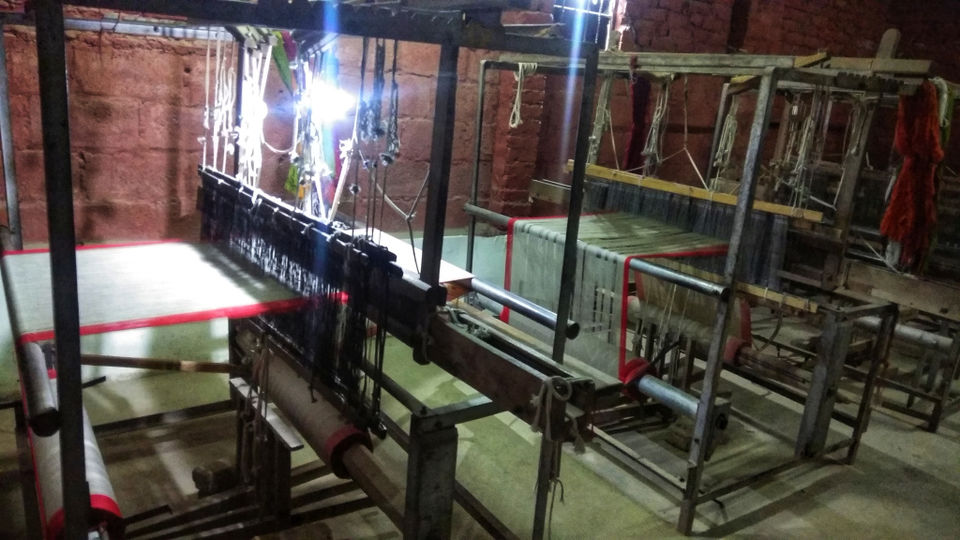 We reached a beautiful place along a river. It was a foggy morning and an extremely cold one as I just woke and my body was stiff. The sky was partly cloudy and one can clearly listen to the sound of the flowing water. It was very satisfying moment standing there against the cold wind and low temperature along the river. I was wearing everything I had to help me warm myself, but I could not beat the cold there. On the other side of the river, there was a jungle, or so I thought, having a huge number of similar trees with yellow and green leafs. And beyond that was a view of a mountain range covered with snow. The view was taking over each part of my heart, eyes and brain. It was truly mesmerizing.
The place we reached had 12 to 15 tents with attached toilet and bed. It was a first time experience for me. I knew we were going to live in tents but I thought maybe we will hike a mountain and set up tent there, but I must say that was more comfortable. The tents on the left were for girls and the remaining were for boys. But it was not until some hours that we went inside because another group from my college were there and only after they left we settled into our tents. The tent from inside was beautiful and it had 2 large beds with blankets and an attached toilet. After freshening up we had our brunch and it was around noon that our tour guide announced to submit the fare for those wanting to do river rafting and for those for paragliding. Including me there were around 5-6 others who were not interested for both. If you are asking my excuse, river rafting costs Rs.500 for sitting in a raft and driven by the some other guy. And for the paragliding, it just that it was costlier. I watched and took pictures of my friends as they were sitting on the raft all excited and ready to taste the icy river. They were going one by one in teams and coming back all wet and shouting out of excitement. It was clear they had a lot of fun, and that was a moment I thought maybe I should have done it, or maybe I will actually DO it someday. This, and something in my previous blog if you read it, was the just the start of my story of my trip of realization
That afternoon I had THE MOST INCREDIBLE SLEEP EVER. I know I did not raft or glide, but that was probably because of the exhaustion of the night-out in the bus. Also the weather and sheets did the perfect job of awakening the slug inside me. I was more than fresh after waking up that evening, and a little regreted for not doing the camp exercises like rope climbing and other stuffs. But the regret was just a little as I was in my subconscious heaven while it was going on. We then went on a little shopping trip to a local factory outlet of warm cloths. It was for sure that our tour agent gets a commission to bring customers to their shop. But still the shop was nice and its speciality was Woollen Shall. So with the help of one of my female friend, I bought some warm cloth essentials for my family. After shopping, which was earlier than some of the others, I went out of the shop and roam around for some time. There I encountered a machine I saw once in TV, used to convert wool into cloth. It was old and had dust and wool on it. By looking at it seemed like it was not used for years. Nevertheless the machine was iconic and it was again my first time I saw this machine in my 3 dimensional vicinity.
Coming back to the tent I had no idea that we were having a DJ and a supplementary non-veg night. My mood was performing somersaults knowing that these two things were going to happen tonight. And thus the dance of a special night began. We weren't dancers, except 2 or 3 of us, so we didn't care how we look and how we dance. We were like a loose cannon attacking in each direction randomly without any sense. And just like that we danced, like a loose cannon, till the rate of generation of our sweat exceeds the rate at which it gets prevented by the cold. DJ was the perfect preparation of the treat coming to us. Less than half of my classmates were vegetarian and the rest had the best meal.
The night was dark and cold. It was about 11 pm and the birds were asleep with their children inside the nest. The sound of the river was louder than the rest of the day. Maybe it was running away from the dark night which was upon it. The wind was blowing taking away the warmth of everyone's body, and we were sitting around a bonfire trying to take hold of our warmth. Our sir was telling a story and each and every one was listening to him like it was the last time they were going to listen. Then sir proposed that we should tell anything one by one, a poem, a song, a joke. And so, some versed a poem, some told a joke. It was simply a beautiful night.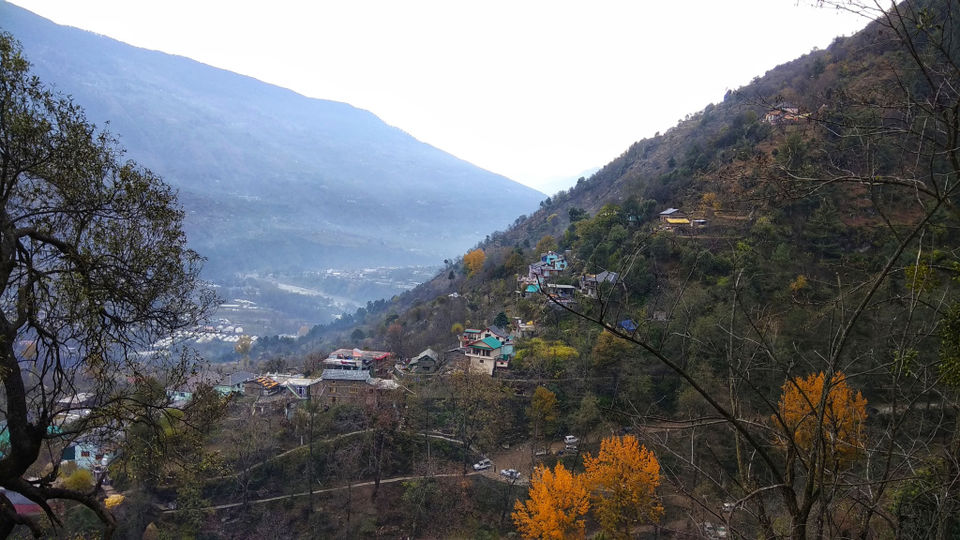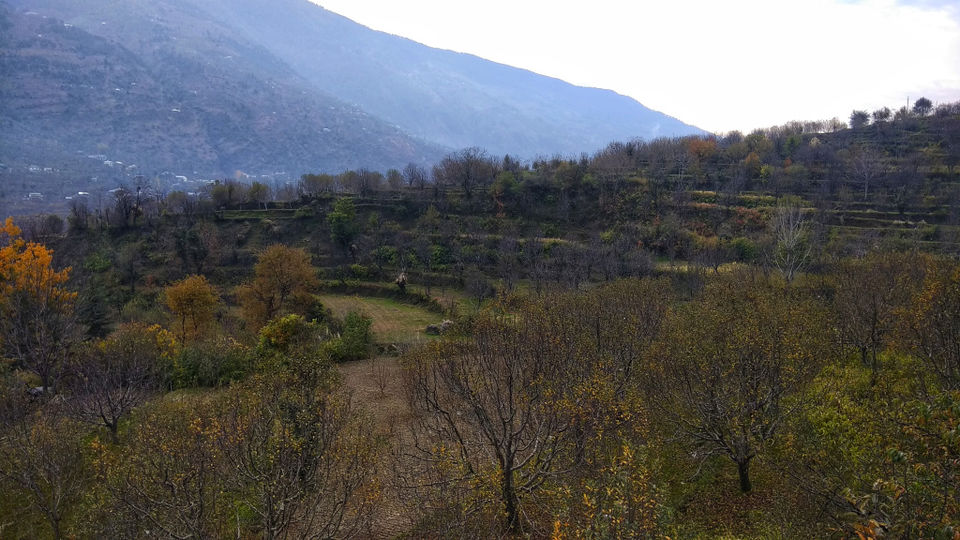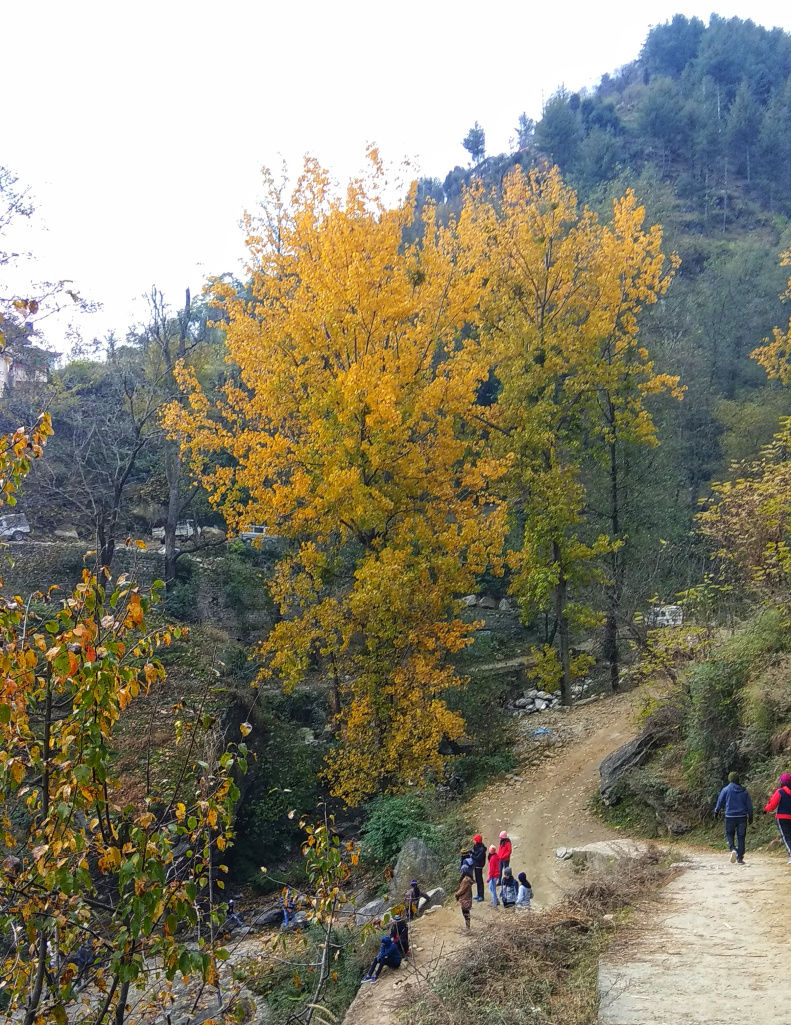 Next day was early morning for us as we were about to go climb a mountain. I thought it like hiking but the route was already formed. Still I was super excited to think that after all these days, I was finally going on an "adventure". I knew we will be going hiking so I brought my sport shoes which by the way were very helpful and convenient. And just like that without eating anything, we went on our adventure. The mountain was just across the road. We started our climbing by following a boy and his dog. They knew the route so we went along him and at some point ahead of him. There were few checkpoints where we stopped and rested for a bit. But our final destination was on top where there was a small temple. Though the destination was the temple, we were climbing just for fun and enjoyment.
As we were elevating, the view below was getting prettier, and more beautiful. The houses and shops were getting smaller, and the mountains and clouds were getting bigger. Each step I took felt like I was experiencing a separate adventure. With each step the destination was getting closer and new things were getting discovered through my eyes. Each step was telling me that no matter what, you can achieve what you truly pursue. At one point the view was of the city below us, at other point it was like a city was here a thousand years from ago, now extinct and the place has grown shrubs and trees all over it. But there wasn't a point that was not a treat to the eyes, and as gorgeous and green as these. We were climbing and hiking together, supporting and talking with each other as the beauty of nature was passing by us. We encountered fields on the mountain and it was a surprise for me, because the only fields on a mountain I ever saw was of the tea plants in Ooty. But that time there were cabbage growing, align like military cadets. As we went above, the view of the mountains became clear and mesmerizing. It looked like a valley between multiple mountains opposite to each other. The fog was visible and the trees were covering some mountains like a cloth. The temperature was as usual low but all the walking and climbing made no effect on us. Sweat was coming for just a little while as the cold temperature and the wind was enough to make it disappear.
We reached the destination where a closed temple was present and a beautiful view giving the sky, clouds, mountains, trees, birds, and the city at our sight. We were celebrating by clicking pictures. I took some pictures of nature and the beautiful scene to show off on the social media. Not everyone of the 70 people were there on the top. Some were tired just after reaching the first checkpoint, and some in the middle somewhere. But all those who weren't on the top, had missed certain things. After some rest it was time to get back to the camp. I had more fun coming down than going up. There was this one point which was prettier than anything I saw till now. There was a big tree with orange and yellow leafs shadowing the biggest rock I ever saw, and a river was coming down adjacent to the rock. It was a perfect place to hangout and click some beautiful pictures. And so we did the same. We enjoyed at this place more than we enjoyed on the top of that mountain. The water of the river was pure and cold, and the yellow flower petals were falling on the ground like a confetti but in slow motion. We didn't even realised at that point that we were hungry, we wanted to be there all day long and enjoy the sound of river and the cold wind.
We reached down to our camp, had our brunch, packed everything, sat inside the bus and took off to Manali. And just as I said earlier, with our every elevation, the scenic view became more and more fascinating to see. The mountains were added in numbers and the temperature was subtracted. And as our journey proceeded, our enthusiasm level increased exponentially.
This was almost half of my journey, and the real "adventure" we had was in Manali.
So stay tuned. Thank You for reading.
SunnyOut.