It had been five months since the last time I travelled, and the itch was growing to be unbearable.
I was ready to pack my bags and leave, but to where?
My last trip to Kasol was over two years ago. Back then fewer people crowded this tiny town. Not a well kept one, but Kasol was still a secret. But in the short span of two years, the town's popularity has blown out of proportion, making anyone and everyone who can smoke or roll a joint flock to the once pristine Parvati Valley.
The popularity and commercialisation of Kasol had put it at the bottom of my 'Must visit again' list. But I still really wanted to go there again, just to see how much it has really changed and how much of its essence has been lost.
So I asked my boyfriend if he was willing to venture into this terribly misunderstood part of Himachal again.
We took the overnight bus from Majnu ka Tila and decided to plan it as we go. No real meticulous itinerary.
Immediately after getting off at Bhuntar we took a shared taxi to Kasol. The taxi was shared among eight people and cost Rs 3,150 in total.
Two minutes in Kasol and it seemed like Hauz Khas Village on a Saturday evening.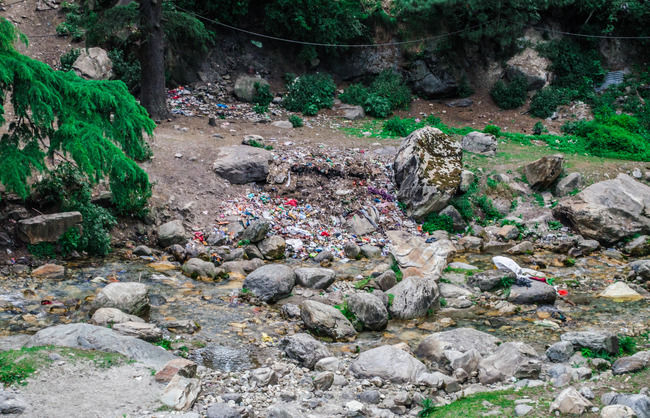 Groups of city kids dressed up as hippies were crawling all over the narrow streets of Kasol. Restaurants had almost every table full and the buzz around was of some trance party called 'Parvati Peaking', which was happening that night. We obviously had no plan of going.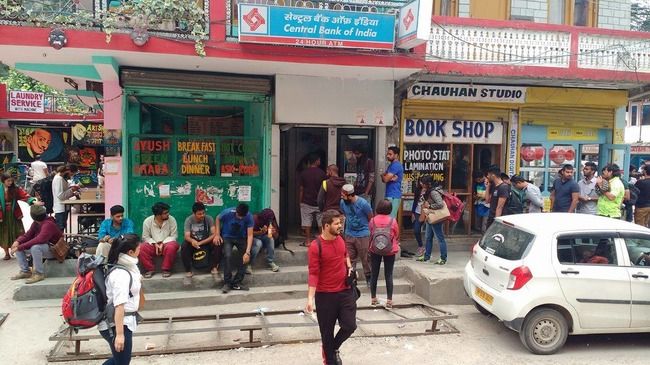 After a quick breakfast/brunch at Sasi Restaurant we decided to wait for the bus to Barshaini (from where you can move ahead to Tosh). But as bus timings in the mountains go, we sat there waiting for an hour. Finally after another 30 minutes, we booked an Rs 800-cab right up to Tosh.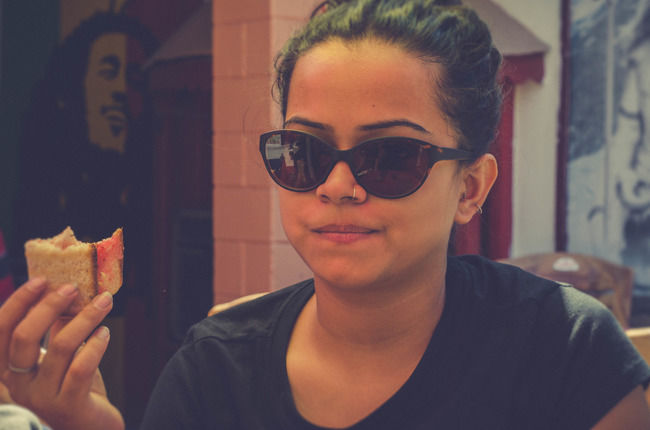 The hotel we settled on was the very first one, right after the bridge. The day then consisted of strolling around the village, taking pictures and picking an unnamed dhaba over the Pink Floyds and Nirvanas of the place.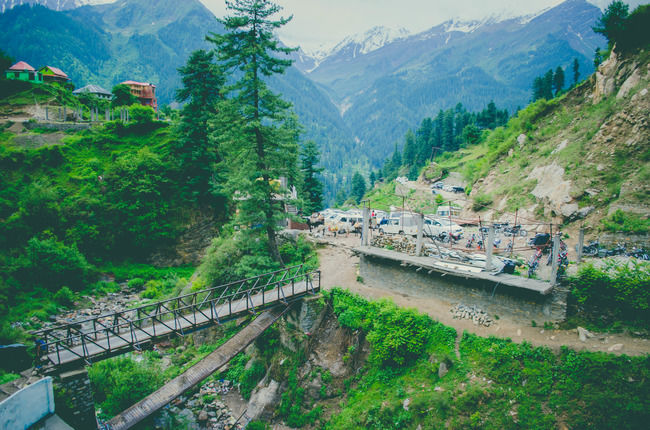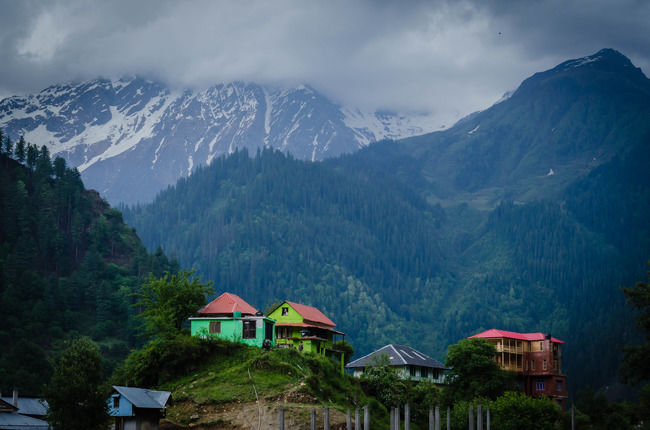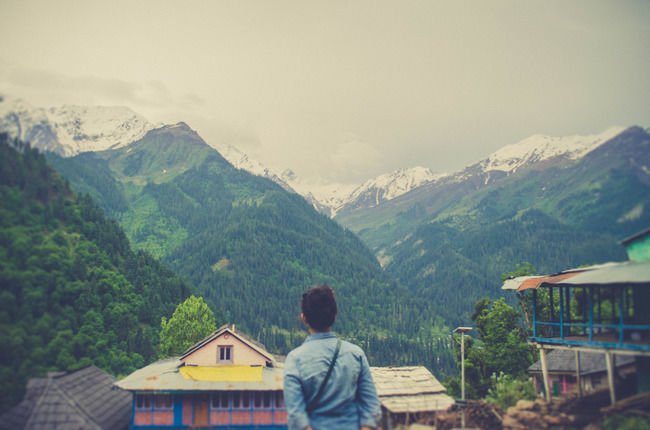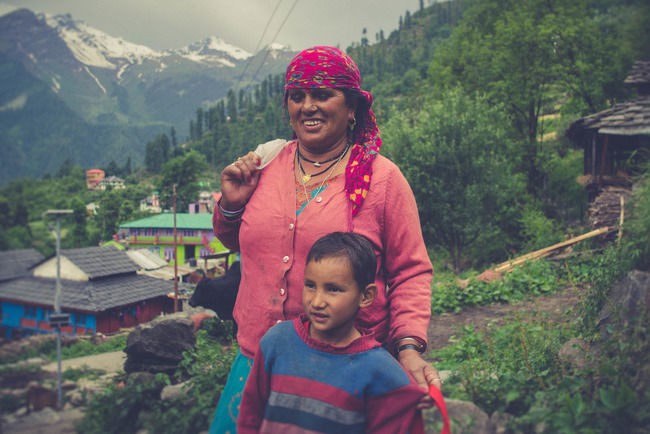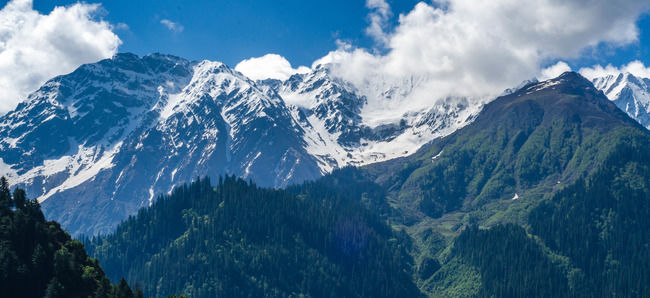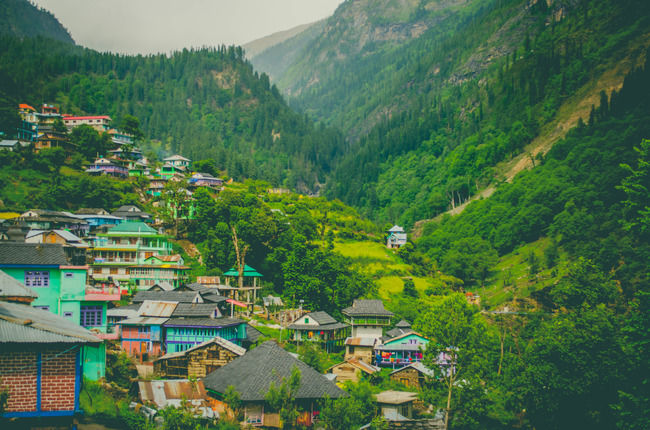 Later in the evening we had a delicious dinner at the hotel's restaurant and faded into sleep.
We woke up around 8am, packed our backs and decided to walk down to Barshaini after a hearty breakfast. The descend was obviously tireless. As we sat down for the cup of tea at Barshaini, we asked the local shopkeeper if there were any small villages around which we could head to.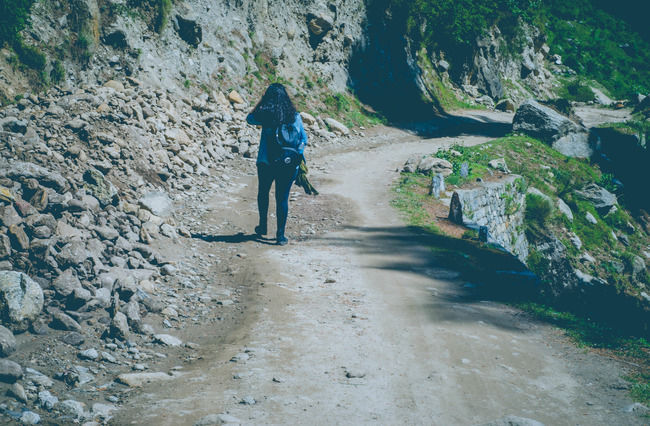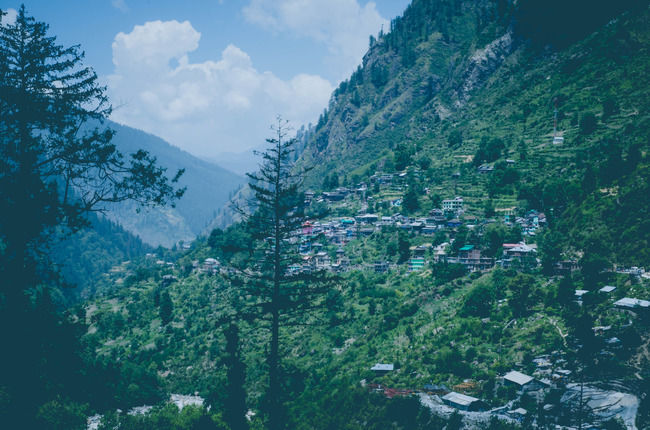 He pointed us to a cluster of three villages that were a couple of kilometres away from there. After another disenchanting experience with crowds and hipsters at Tosh, both of us were more than eager to head to some place quiet.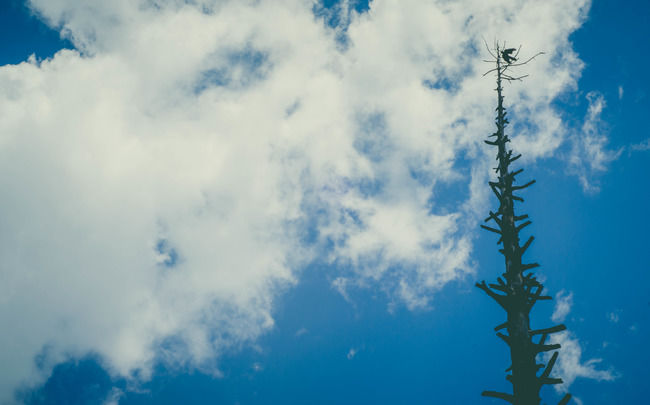 After a kilometre of easy walking followed by 30 minutes of a steep hike, we reached one of those small villages. I immediately fell in love.
The old Himachali house was straight out of my Nani's village.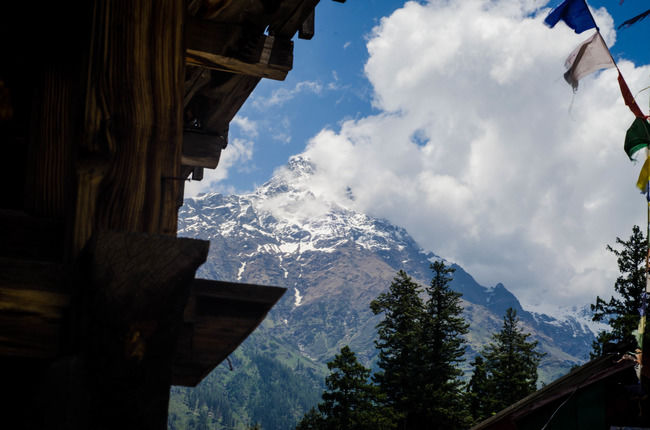 Not many people were staying in the guesthouse we stopped at, in fact, there weren't many people in the village altogether.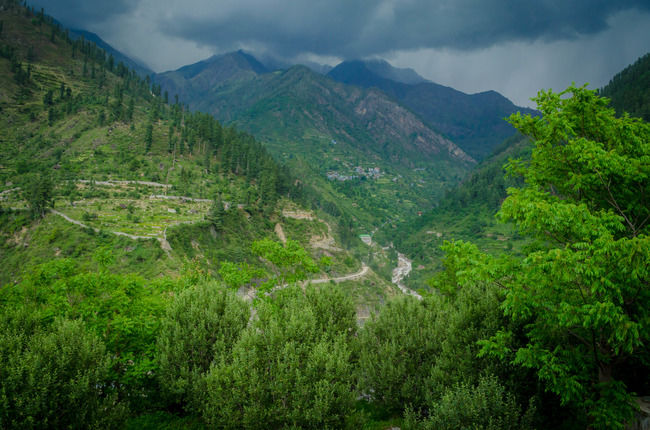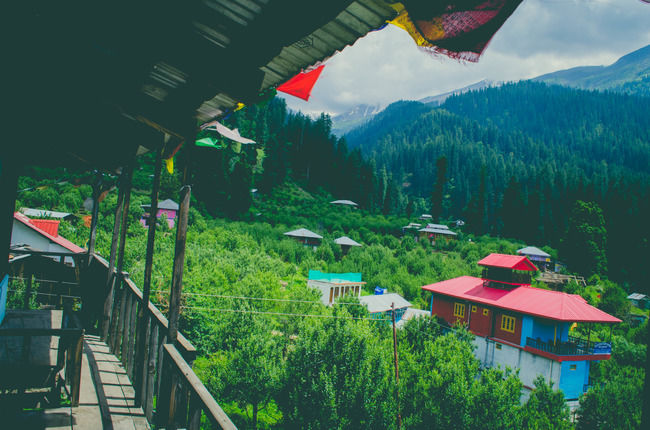 The evening here consisted of 80 ml of scotch, a dose of marijuana and games of chess with the sweetest Nepali caretaker.
The room cost us only Rs 200, but the view from the window was priceless (not exaggerating).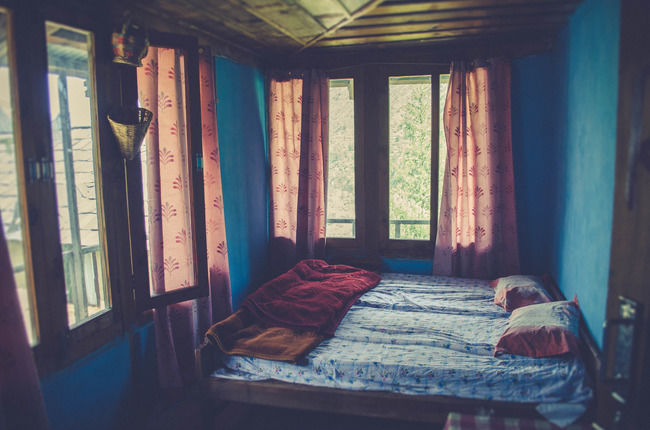 Next morning the delicious breakfast was enjoyed with the stunning weather. We said our goodbyes and headed down to Barshaini. And took a shared cab back to Kasol.
We had already stayed at Turquoise Cottage in Kasol before and after finding out that most places were completely occupied, we decided to stay there again. As we were heading to the room, I grabbed a Nutella croissant and lemon cake to indulge in inside the room. After an hour of lazying around, we left to, well, eat. But the Rainbow Cafe was a bit of a disappointment.
The sad lunch was followed by a long walk by the stream that flows through Kasol village. We walked, sat and again took pictures.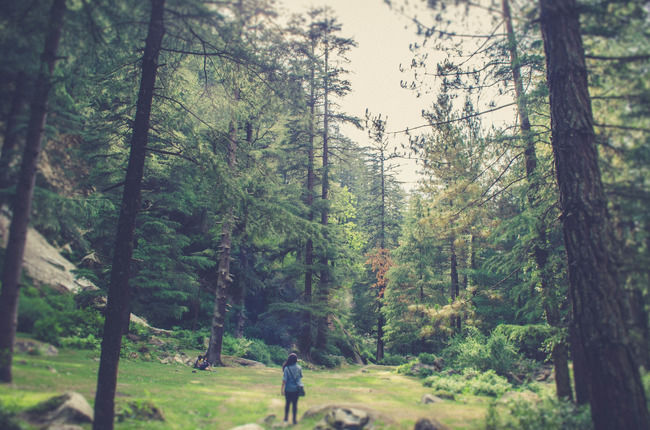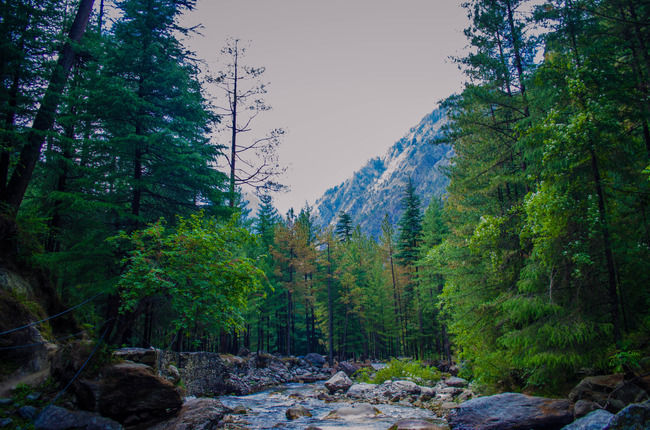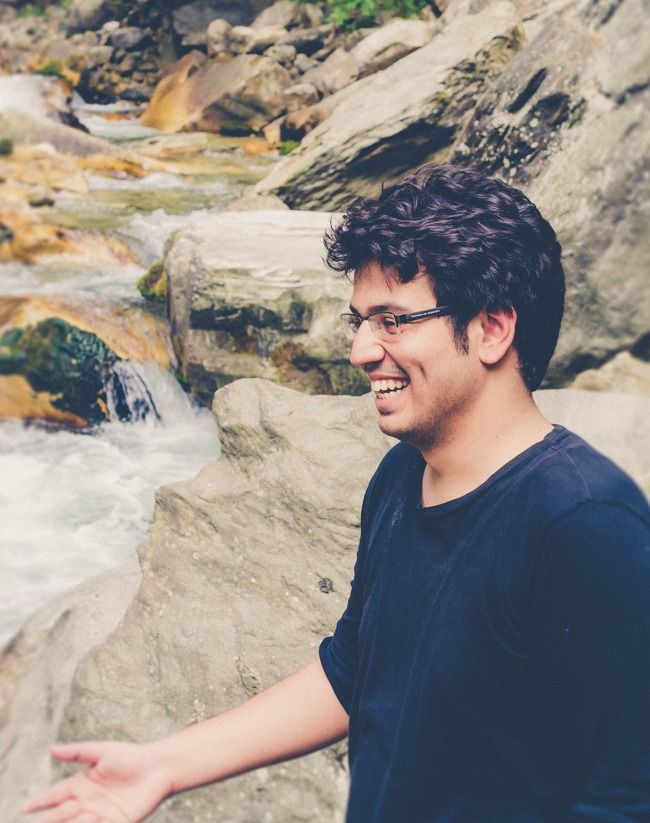 Every walk was to find solace, an escape from the crowd and a search for a vision of this place before exploitation.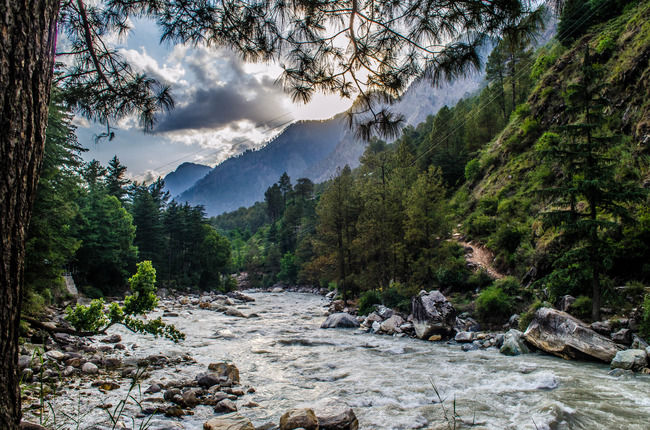 Then was another long walk to Chalal.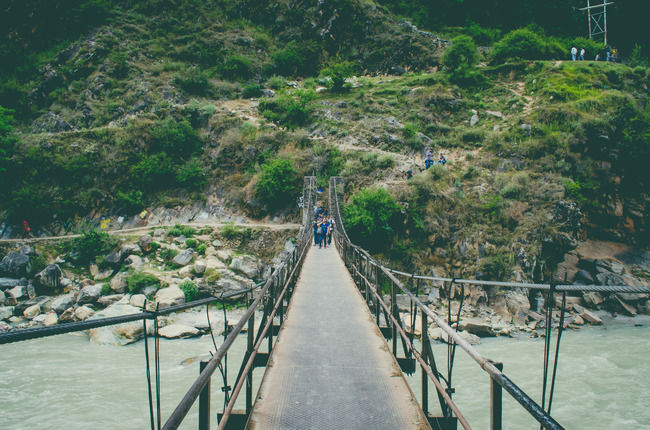 It included bridge crossing and following an old local woman who lived at Malana Chowk. She told us how she worked on road construction sites all for 30 years, and now at 63, the life ahead was filled with humility and pride.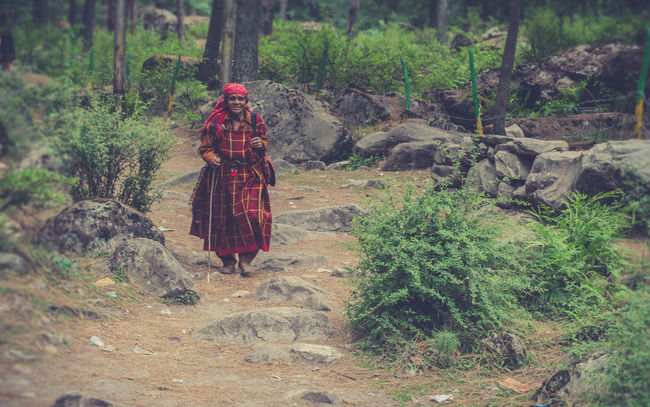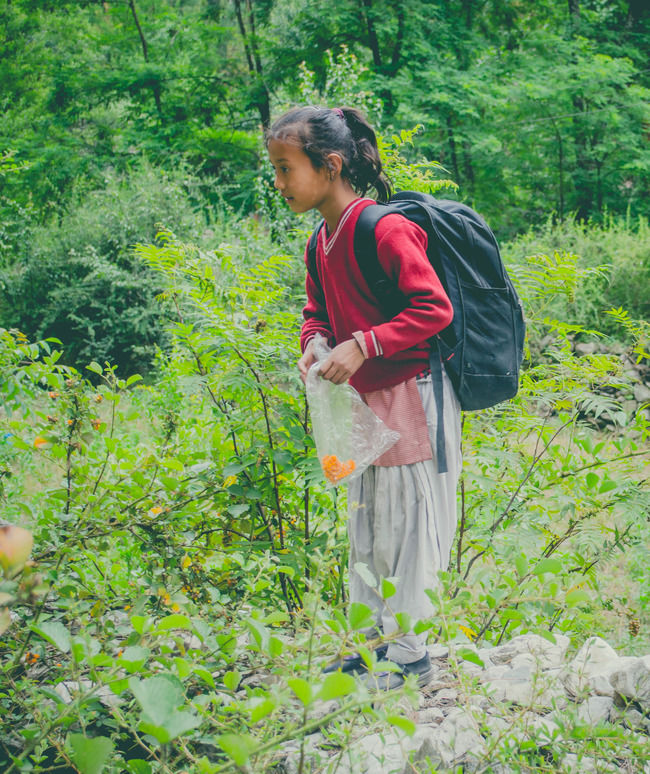 Chalal, at first seems in its natural state. Tucked away, flocked with school girls coming back home and women carrying firewood, it is a mountain village in its true essence.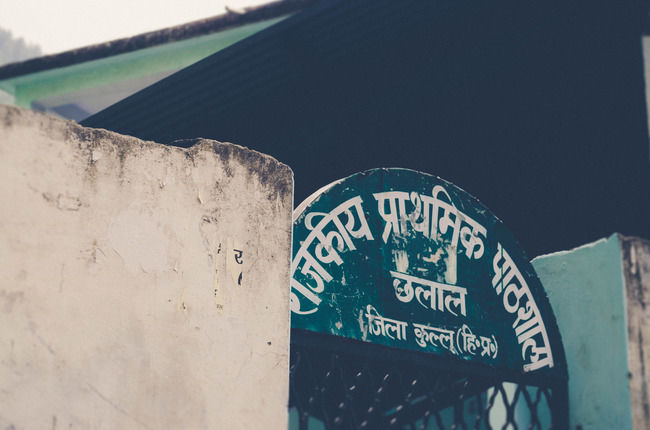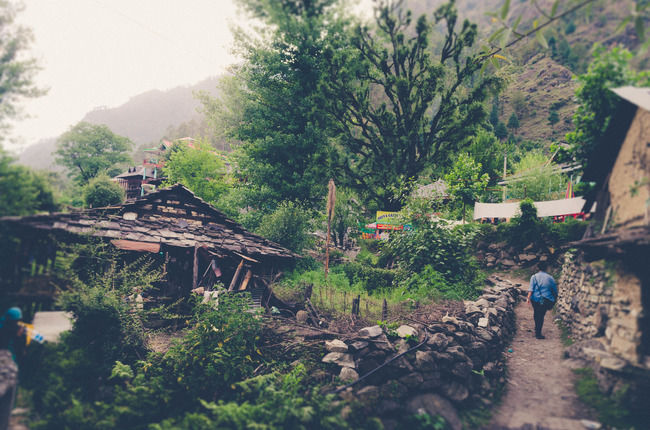 But as we continued to walk further and past all the portable-speaker carrying crowd, the electronic music kept getting louder. The trash on narrow trails kept increasing, and soon we started spotting cafes which doubled up as drug (and no, not just marijuana) joints.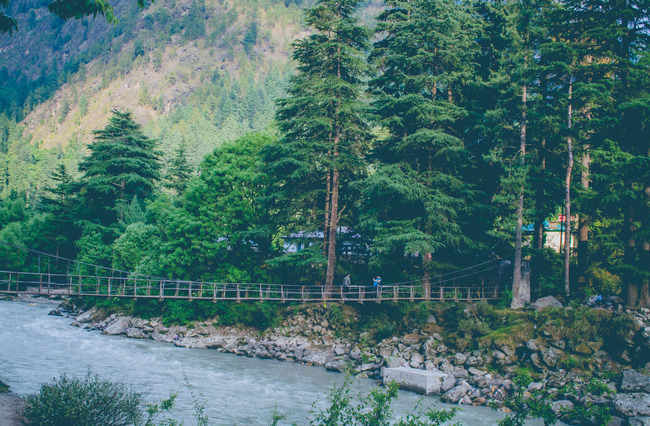 We skipped the plan to spend the night and left immediately after a cup of tea. This night entailed having a bunch of bananas and lasagna for dinner, and falling asleep while watching Karate Kid.
Our last day in the hills consisted pretty much of what the other days did; food and walks. After a hearty breakfast and stroll, we decided to check up on a cab or bus because the traffic issues had increased terribly en route to Bhunter and we were asked to be at the stop way before time. The bus was at 6:30 pm and we found ourselves in Kullu at 2:00 pm!
In the next few hours, we walked around Bhunter, stood for 30 minutes at the bridge from where you can see the Sangam, went and sat by the river and strolled deep into the town.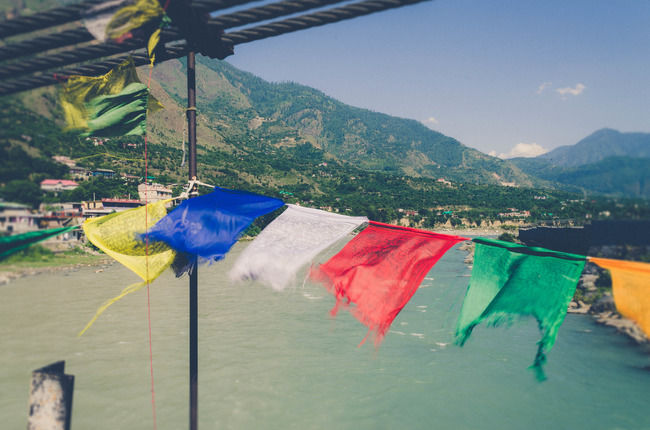 After an unreasonable amount of waiting, the bus finally arrived at 8:00 pm and we were off!
I left feeling satisfied and rejuvenated, but there is one thing I want to say:
Please travel responsibly.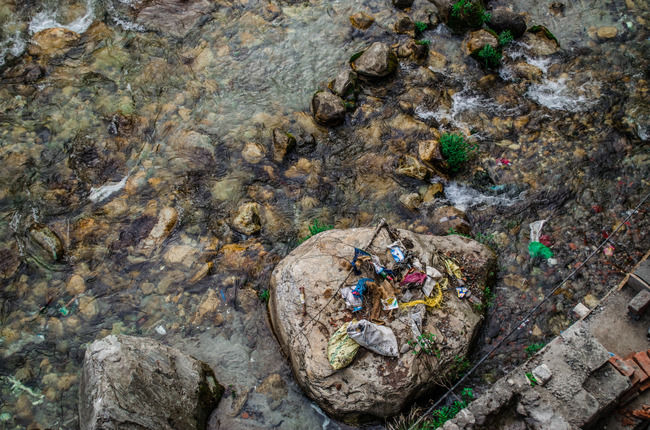 No matter where you go, respect the quiet. I am sure you like electronic trance after a joint, but the people and creatures of the mountains don't. Put your headphones on and clean up after yourself.
Please.