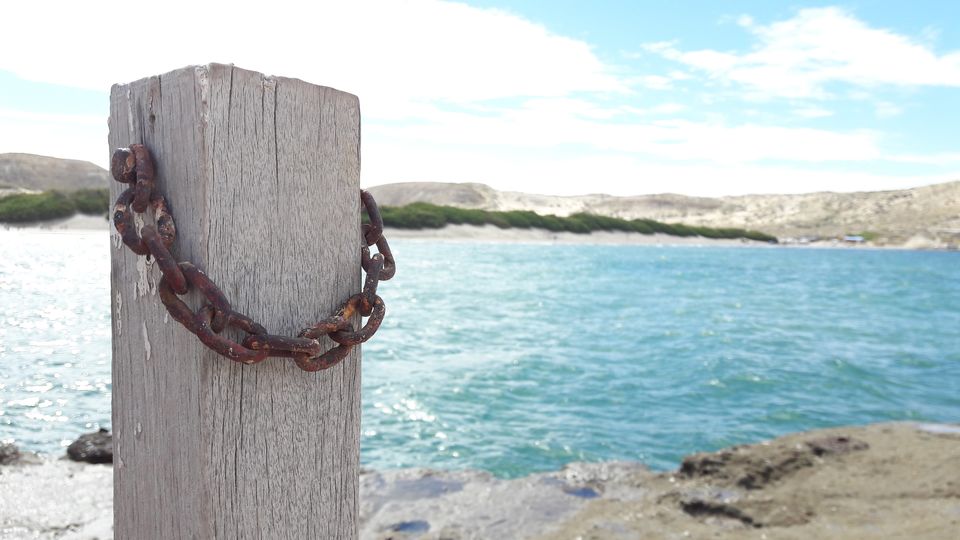 We are two architects who travel a beautiful period in their lives, where we want to develop, know, interpret and mix our culture with that of others, everywhere.
On this occasion, we were lucky to visit the peninsula of Valdez, in the Argentine Patagonia. We traveled splendid landscapes, full of inhospitable places far from civilization and prone to attract tourists (if they arrived at these places, of course). but the truth is that it is not all flat, with some bushes.
The amazing coast of Puerto Piramides, invites everyone to stay for up to 3 days, to enjoy a unique landscape, full of magic and crystal clear waters.
We should never leave the food aside! essential for our traveling bodies.
So much so, that Puerto Piramides will receive you with amazing places where you can taste seafood, fish, red meats and tapas of all kinds, accompanied by craft beers from the area!
And if they dare to do more, they can buy meat in some store, and light the flames to enjoy a great Argentinian "asado"!
Whale watching, sea lions and penguins, are the main attractions of tourists, without neglecting the beach soccer, standup paddle and snorkeling on the shores of this spa in the new gulf.
Talking about the amazing reserve of penguins, located in Punta Tombo, Patagonia Argentina, the best in terms of fauna, nature and protected area, where you can walk among the penguins! .. yes! you read well ... you can walk between them !.
A small trail between 2 and 4 meters wide, with aerial walkways and wooden lookouts, handcrafted, along almost 2 kilometers, allows to live the unique experience of seeing the penguins in their purest habitat (since the middle of December until the beginning of April), where the male first arrives, looking for a place to look after his young. Then the female arrives, ready to have her baby and take care of her until, with the help of her parents, they learn to swim, hunt their own food, and thus become independent. Then they go to the next day, where the same sequence repeats itself.
The exciting thing about this place is that you can not alter the landscape (because as we said at the beginning, it is a protected area), and it attracts thousands and thousands of tourists from all over the world, every summer!
A more than unique opportunity, this being the most important place in the world, where you can only see these children live their lives full and live!
With this brief summary, we only want to encourage you to know this part of southern Argentina, where thousands of opportunities surround us, and are opportunities that you may live only once in your life .. but it's worth it! yes it's worth it!
That's why we welcome you to the Argentine Patagonia, where we spent two amazing days, enjoying nature at its best.
Nothing more to add, live life!
That there is only one! and it must be lived
Agustina and Ignacio