Looking to make this trip worth all the time, effort and money? Well, you've come to the right place. Patagonia is a beautiful and adventurous place to travel. Packed with luxury, standard and adventure, not to mention delicious food, it makes anyone's trip completely unforgettable.
Patagonia has many living standards to choose from. From cabins to luxurious five-star hotels, it has it all. So, whether you're running a low budget or looking to live up to the fullest, you'll find everything in Patagonia. Some of the best hotels you might want to visit and experience are Arakur Ushuaia Resort & Spa, located at the top of a hill with a mesmerizing view, Nido del Condor Hotel & Spa, also has a gorgeous view of the lake, LlaoLlao Hotel, and Resort, equipped with a breathtaking view and top-notched equipment such as canoes, surf, bikes, etc.
For adventure seekers, the climate can get pretty tough. The best time to hike, climb or camp is between the end of November and the starting of March. The climate is pleasurable during this time and doesn't get in the way of your enjoyment.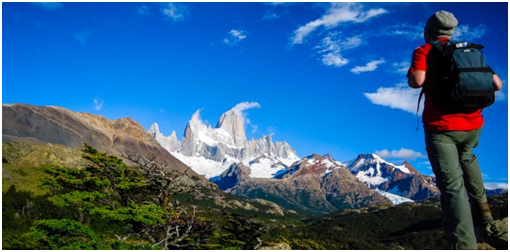 Because Patagonia has a west Chilean side and an east Argentine side, you get to experience many beauties in one trip. Starting off from Bariloche, Argentina which has seven lakes and many green forests along with mountains of Cerro Catedral. It also has South America's biggest ski resort making it a suitable place for anyone who wants to adventure, hike and climb.
While in Argentina, the Fitz Roy and Cerro Torre located near El Chalten are well-known mountain areas of this place. It is a comparatively easy place to hike so, it's best for all beginners out there. Be sure to also get a view of the Viedma glacier.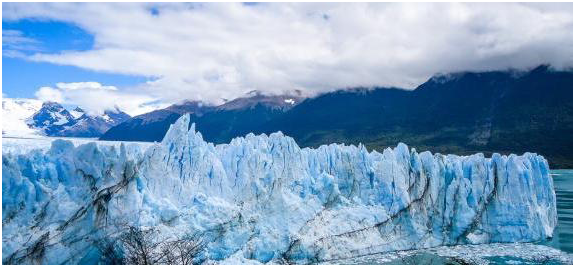 Another stunning view of the glacier is the Perito Moreno Glacier. Located near El Chalten, in the East of Patagonia, this glacier is one of a kind. It offers the closest view you can ever get to a glacier and it truly is captivating. Also, you can ask your guide for an ice trek, or a boat tour; both will make your trip impossible to forget!
Next on the list is Futaleufu, Chile. Futaleufu is a small village and is somewhat hard to reach. But if it's on the need-to-visit list then it's sure offering something. This small village has one of the world's most mesmerizing white water rivers along with a breathtaking landscape. Here you can enjoy rafting and kayaking.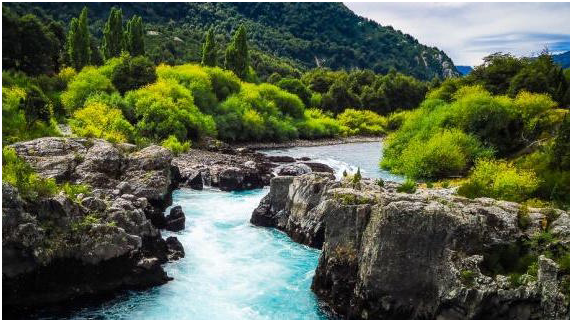 While you're in Chile, make sure to visit Puerto Rio Tranquilo. On your journey to Puerto Rio Tranquilo don't miss out on the captivating marble caves in the General Carrera Lake. It sure is a beauty!
Last but surely not the least, while in Chile, don't miss the Torres del Paine. Being the number one reason to actually tour Patagonia for most people, this national park has it all. From beautiful glaciers to forests to different animals along with soothing rivers Torres del Paine is an all-in-one package for you!
These are some of the common interests of international travelers. You can, of course, add or remove from this list and enjoy your trip the way you like it.